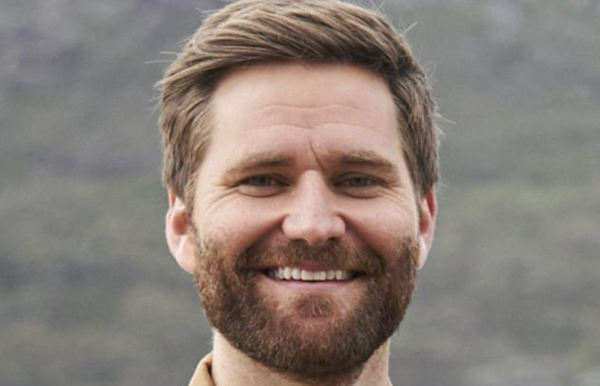 Kieran Baldivis (2020-2021)
Rick Donald
Episodes: 7470–7517, 7589–7624
Parents: Martha Stewart
Step Parents: Alf Stewart
Siblings: Roo Stewart (half)
Step Siblings: Quinn Jackson & Duncan Stewart
Occupation: Gym manager; Baker
---
First spoken of when Martha received a letter from him, Kieran was the son that Martha had after faking her death and leaving Summer Bay. Martha explained that he was an alcoholic with anger management issues, and that she had to cut him out of her life. Not long after, he arrived and asked Marilyn for a way to contact his mother.
He quickly made himself known in Summer Bay by pressuring Jasmine into giving him the gym manager position that was going. While he reconnected with Martha, it became clear that his presence was putting a strain on Alf and Martha's marriage and he left town. Following this, Martha slipped into a psychosis and began seeing Kieran around Summer Bay. She organised an 'art studio' in one of the vans, but secretly contacted Kieran, telling him he could live in it.
After she sought help, the real Kieran arrived and kidnapped her. She was able to call the police and he was arrested.
Months later, Roo received word from Kieran's lawyer that he was seeking contact with the family, having been released on a good behaviour bond. Despite Roo being open to the idea, Alf was against it. After Alf and Martha headed to Merimbula for a holiday, Kieran arrived in Summer Bay. Initially cautious, Roo learnt that he was 12 weeks sober and softened towards him. She offered him the couch at the Summer Bay house as all the vans were full, much to the chagrin of Ryder.
After the van explosion, Kieran was welcomed by Ryder after his support of his nephew. However, it wasn't long before Kieran admitted to Roo that he hadn't met all the conditions of his bail: he didn't have an AA sponser. Roo tried to get Irene on board, but when that didn't work, the pair spoke to Cash, who arranged for Kieran to attend a local AA meeting. After the meeting, he revealed to Roo that he found a sponsor who had been sober for five years and only had one other person he's sponsoring.
Roo was happy for her brother and took him to Salt to celebrate. Despite Ryder's hesitation, Kieran admitted it was good that he spent time around alcohol so he could get used to it. Later, Roo received news that Alf and Martha were coming back to town soon – both of whom had no idea he was in the Bay. After learning Kieran was in the Bay, Alf rushed back, wanting him out of town. In an attempt to reassure him, Roo organised for a discussion between Kieran and Alf so the latter could see he'd changed. However, Alf was unimpressed when he didn't turn up. Unbeknownst to them both, Kieran had gone to Salt and ordered a bottle of scotch to go. Before he could drink it, Ryder found him in an alley with the unopened bottle.
After hearing from Ryder, Roo rushed to Kieran's side and assured him that he did the right thing by not opening the bottle. When Kieran finally came face-to-face with Alf, he decided to be honest about the alcohol. Alf kicked him out, and Roo followed. The pair stayed in a hotel overnight. The next day, Irene offered Kieran a room at her place. He happily accepted. After some initial awkwardness with Jasmine, Kieran eventually found a confidante in her and opened up about his journey. However, Alf continued to voice his disdain at those sympathising with Kieran.
Fed up with Alf and fearful he'd never see his mother again, Kieran packed his bags. Roo and Jasmine are able to talk him out of leaving, and instead, he wrote a letter for Martha. Although when he tried to give it to Alf, he refused to take it. Kieran promised that if Alf took the letter, he would never see Martha again if she didn't want him to. Alf agreed to this, leaving Kieran hopeful for the future. A few days later, Martha returned. She agreed to meet with Kieran, but maintained that she couldn't trust him.
A few days later, Alf and Martha stumbled across Kieran helping Jasmine, who was having a seizure. Alf and Martha immediately thought the worst. After being talked to by Cash and Marilyn, Martha realised the error of her ways and decided to ask Kieran to move in. He was grateful to his mother, but Alf maintained a frosty demeanour. It became clear that Alf wasn't going to warm to Kieran, and realising he wasn't making life easier for anyone, Kieran decided to leave. Martha organised him a job in a bakery and he left, this time with Alf giving him a hint that he was warming to him.
It was later mentioned that he was living in Martha's house and renovating it.