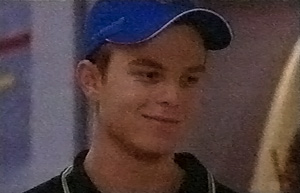 Paul Chalmers (2002)
Nathaniel Bulozic
Episodes: 3309
Parents: Dave Chalmers
Occupation: IT Student
---
Following Miles Alcott's death approximately a half a year earlier, Brodie hadn't yet been out with anyone else and after a failed attempt by June Reynolds, who was unaware of the history, to get Alex and Brodie together, she managed to arange a date for Brodie with Paul Chalmers who was doing deliveries for his dad.
However when Brodie and Paul, who revealed himself to be an IT student, had their date that evening, all Paul wanted to talk about was computers, which is quite frankly, of no interest to anyone.
However, the date to give Brodie the confidence to move on, and although she never dated Paul again she did soon go on to date Mav Patterson soon after.