Neighbours Spoilers – Holly and Haz track down Eden Shaw
Next week on Neighbours, with the truth about Eden's identity revealed during Flashback Week, the residents of Ramsay Street prepare to track him down.
With the truth about what happened in Erinsborough over the last two years out in the open, the residents of No. 32 decide to take matters into their own hands this week.
The drama kicks off in Monday's episode when Reece (Mischa Barton) and Byron (Xavier Molyneaux) return to Ramsay Street, following their attempts to track down Reece's younger sister Krista (Majella Davis), who has been missing for two years.
Whilst they are aware that Krista was friends with Holly (Lucinda Armstrong-Hall), after finding a photo of them with Eden (Costa d'Angelo), Reece has no idea of the revelations of Melanie (Lucinda Pearson) and Paul (Stefan Dennis).
Once back in Erinsborough, Reece tracks Holly down and learns the shocking truth: Krista was killed in a freak accident a year ago.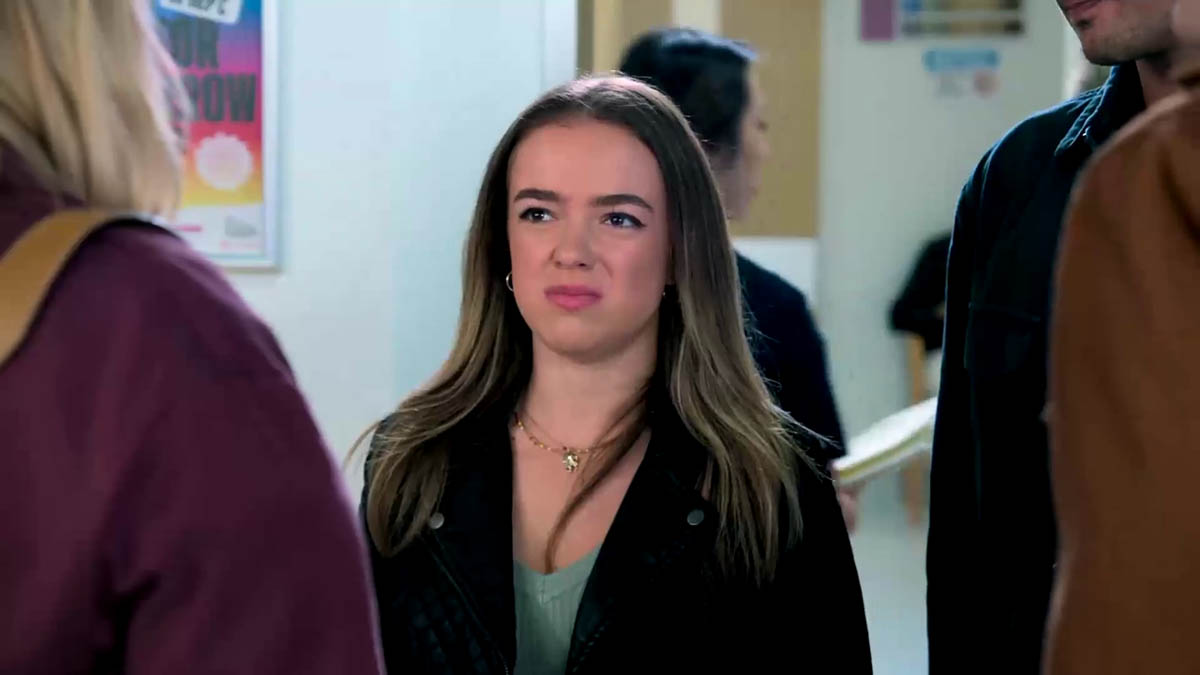 Devastated, Reece retreats to her room where she makes the dreaded phone call to Conrad to inform him of the news that neither of them wanted, nor were expecting, to receive.
As Reece puts her head together with Byron, Holly, Mackenzie (Georgie Stone) and Haz (Shiv Palekar), Eden's modus operandi is uncovered
"There is something. Sometimes he used to find places for us to crash through executive auctions," Holly remembered, as Haz saw sense in the suggestion, pointing out that those types of properties tend to be empty for a while.
The last place they found him was a deceased estate, and as Mac points out, he may not go back there, "but he might go to another estate."
They find "a half dozen" and Holly suggests they begin tracking them down. As all five agree, Holly suggests they divide and conquer, and that way they will be able to search quicker. Reece agrees.
With the list split down the middle, Reece, Byron and Mackenzie set out in car one and Holly and Haz in car two. As the first few come up clear, Reece's emotions begin to get in the way. All she wants is to know where Krista is, or even if she has a grave site, just so she and her father can have closure.
As Haz and Holly approach the last adobe, Holly makes a shocking discovery: she can see Eden's van.
Whilst Haz takes the collected approach of phoning the police to let them know, Holly decides to take matters into her own hands and heads up to take a look herself.
When she approaches the house, her suspicions are confirmed: it's Eden's van! But there's an even bigger shock around the corner as she catches a glimpse of Eden through the window in the back door.
Realising his cover has been blown and he's been uncovered, Eden rushes for the door, bypassing Holly to get in his van. His efforts are thwarted as Holly picks up a metal garden stake and shows Eden that she means business as the whirring of police sirens descends on the property.
Hopeful he'll be able to escape, Eden drives towards the street, only to find that Haz has blocked the driveway with his car.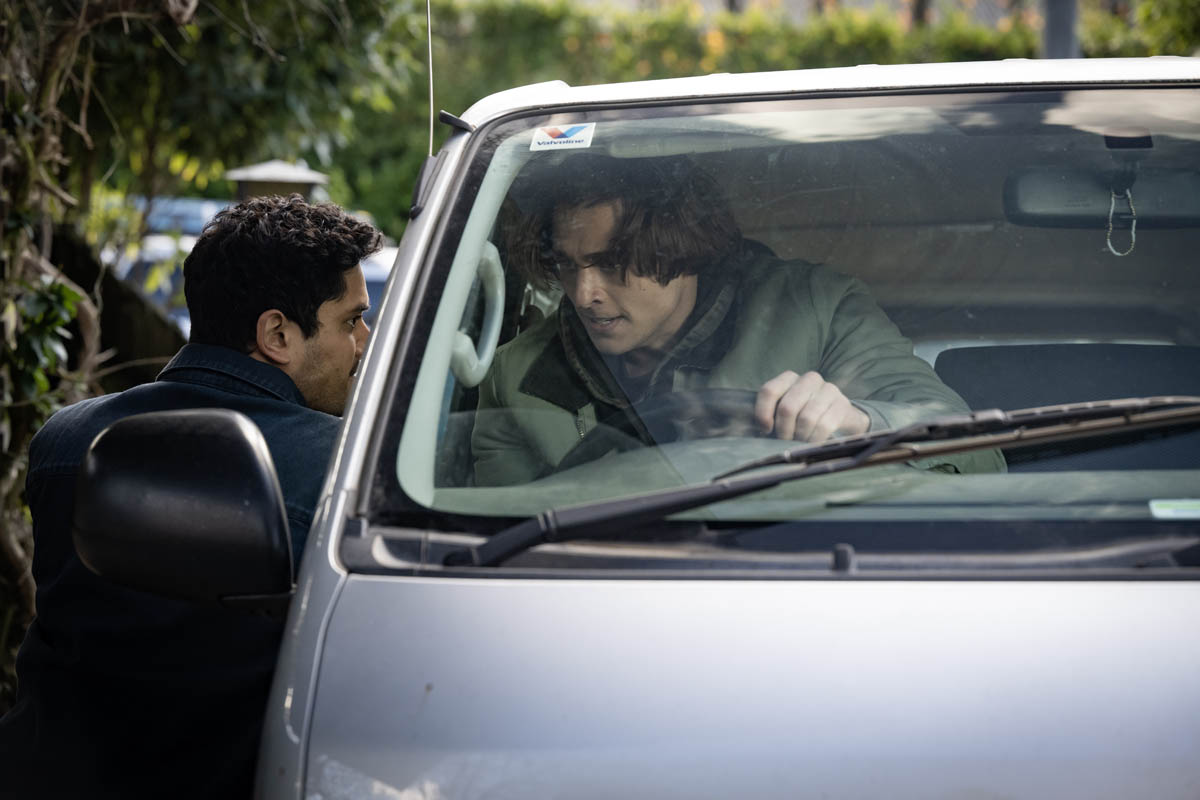 As the police arrive, they surround Eden and he is forced to capitulate.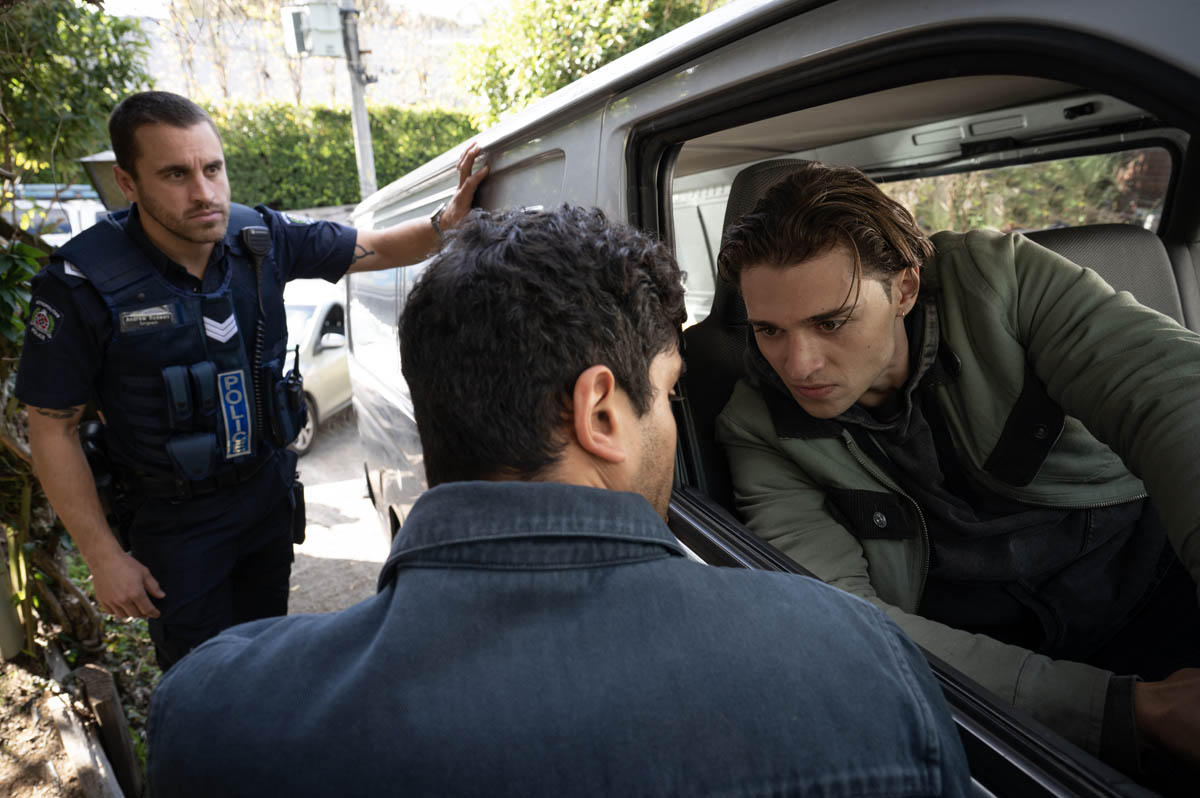 Unfortunately for the pair, they're in for a grilling from Andrew (Lloyd Will), who sprays them for not leaving the work to the police. And whilst Eden has been taken into custody, they are no closer to finding Krista's body…
Just where has Eden done with her and will Reece, and those who loved 'Kelly', get the closure they so desperately need?
---
Also next week, Neighbours begins a new Nicolette and Paul mystery.
With the news surrounding David (Takaya Honda), Aaron (Matt Wilson) and Nicolette's (Hannah Monsoon) departure revealed, there's a question about whether they will stay in town now they don't have anything to hide.
Whilst Aaron and Nicolette entertain the idea, David doesn't want anything further to do with Paul, the man he will no longer call his father.
However when Nicolette pays Paul a visit, it seems there may be more than meets the eye.
Paul asks Nicolette if Jane knows "the other reason" she decided to leave Kiri. Nicolette said them supporting one another would be in "our mutual interests" as they share a drink.
New episodes of Neighbours air Monday–Thursday on Network 10 and 10 Peach in Australia, and on Amazon Freevee in the UK.
---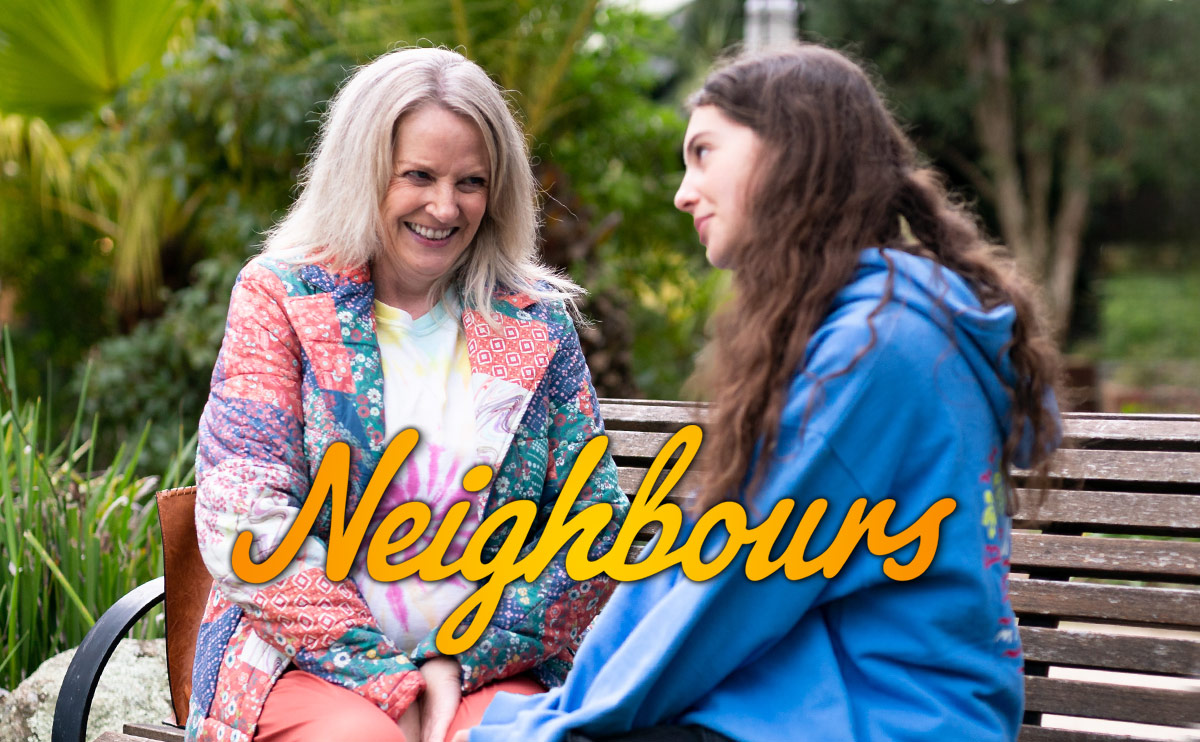 Neighbours has released the next set of spoilers and photos for late November and early December, covering the aftermath of Flashback Week and its massive repercussions.
---
Monday 20th November (Episode 37 / 8940)
The residents of Erinsborough navigate their new reality.
Jane's attention turns to an issue very close to home.
Reece makes a devastating discovery.
Tuesday 21st November (Episode 38 / 8941)
Desperate for justice, the residents of the Sharehouse lead a manhunt.
Nell battles with complex emotions.
Toadie fights to keep his family together.
Wednesday 22nd November (Episode 39 / 8942)
Reece makes a surprising discovery.
Toadie grapples with his feelings.
High tensions cause sparks to fly.
Thursday 23rd November (Episode 40 / 8943)
Reece is faced with a heartbreaking decision.
Mackenzie makes a difficult sacrifice for her friends.
David finds himself between a rock and a hard place.
Monday 27th November (Episode 41 / 8944)
Byron struggles with a loss.
Nicolette prepares to disrupt the status quo.
Nell tests Toadie's kindness.
Tuesday 28th November (Episode 42 / 8945)
Aaron and David have a clash of values.
Toadie makes a personal call.
Cara tries her hand at interior decorating.
Wednesday 29th November (Episode 43 / 8946)
Byron rallies help to deal with a sensitive issue.
Dex and JJ work together to rekindle the romance between their mums.
Haz struggles with setting boundaries.
Thursday 30th November (Episode 44 / 8947)
David gets an intriguing new job offer.
Haz reaches the end of his tether.
Susan must pick a side.
Spoilers in your inbox every weekend!