Neighbours Spoilers – Mackenzie / Haz / Holly love triangle begins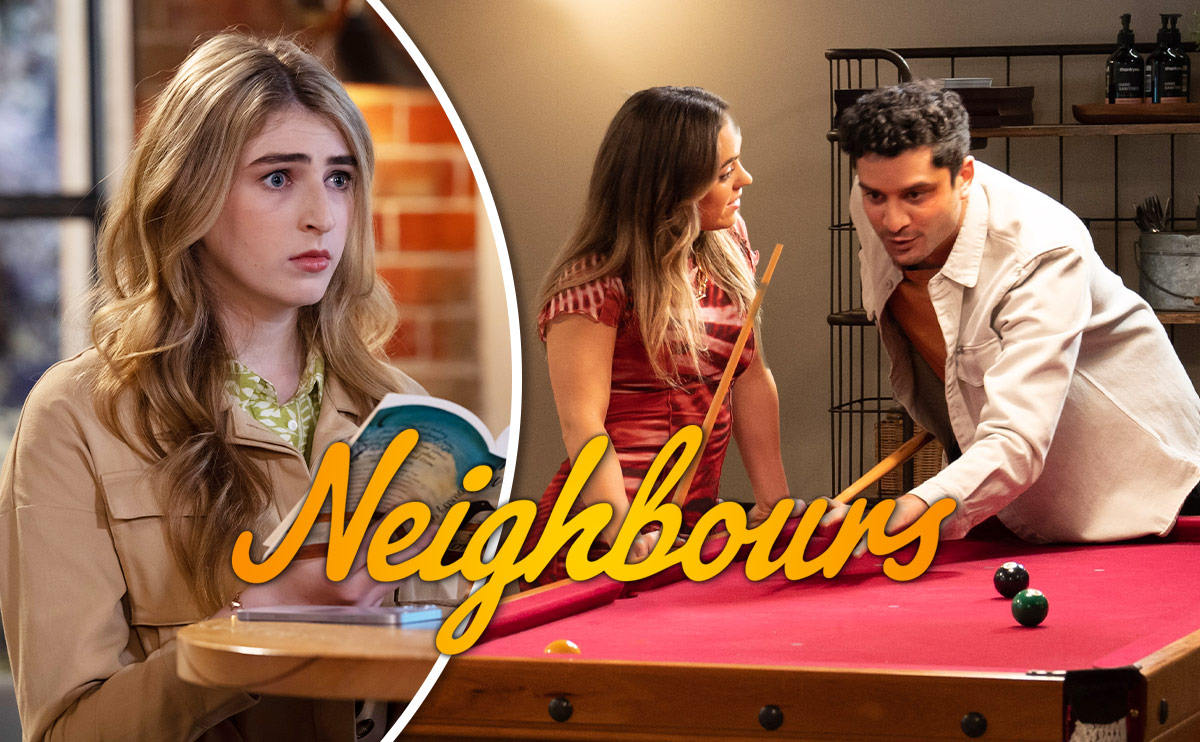 Coming up on Neighbours, after weeks of crushing on Haz, Mackenzie is about to find herself in an awkward love triangle, as Holly vies for his attention.
Mackenzie Hargreaves' (Georgie Stone) quest to find love since the passing of her husband Hendrix (Benny Turland) hasn't been an uneventful one.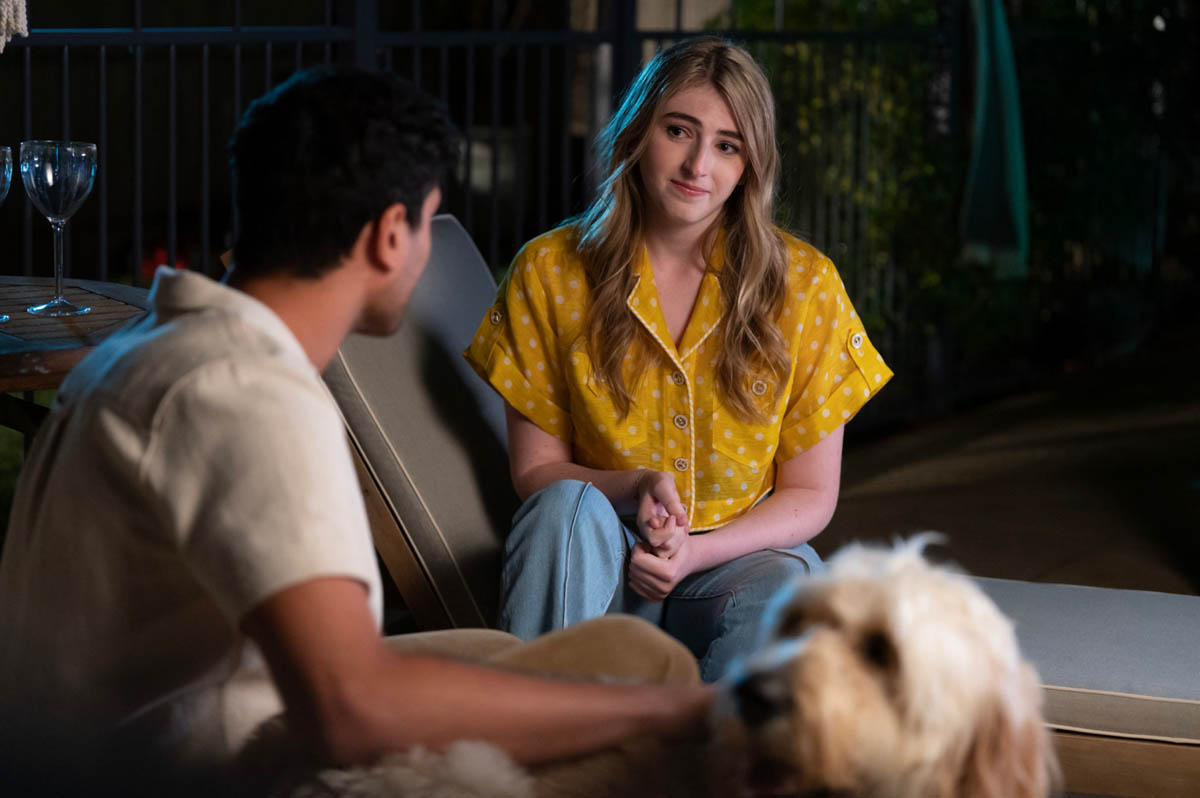 For months, she told her friends Holly (Lucinda Armstrong-Hall) and Sadie (Emerald Chan) that she wasn't ready to move on, but after a gentle push, she found her way onto the dating apps.
Naturally, it wasn't all smooth sailing – firstly, she was stood up. But then when she literally ran into a mysterious suitor by the name of Ed (Costa d'Angelo), she was enamoured. Letting her heart take over, Mackenzie thought that this would be the first big romance since Hendrix.
As fate would have it, it turned out that Ed was really Eden, Holly's abusive ex and she ended up once again with a broken heart, and this time, without her wedding rings with Eden having stolen her handbag.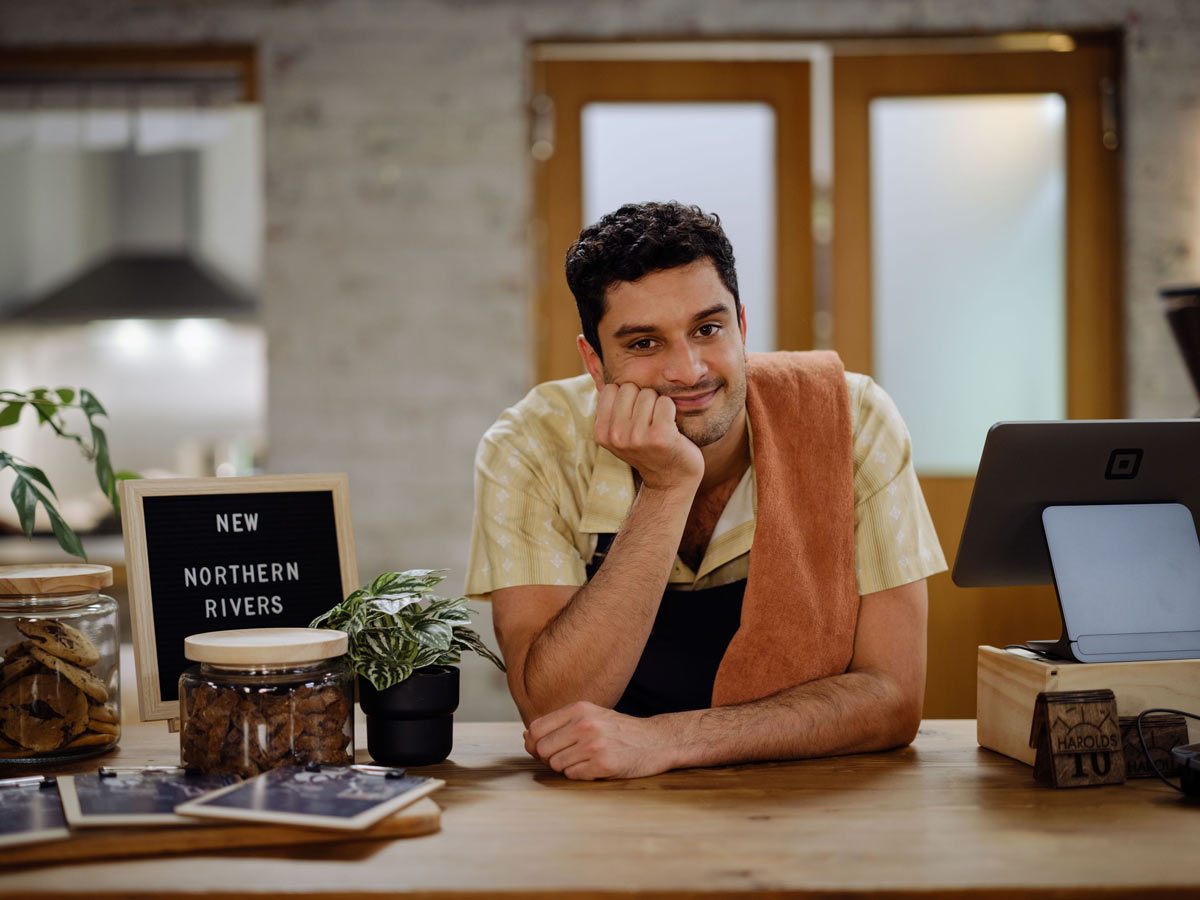 With the identity of Mackenzie's suitor out, Holly and housemate Haz (Shiv Palekar) tracked down the missing items. Not only did they find them though, they also came across Eden, with whom Haz came to blows.
Having locked Holly in a shed, Eden fought with Haz on the front lawn. Haz was the ultimate winner, albeit with a bloodied lip and a black eye, whilst Eden made an escape in his van.
With all said and done, Holly began to see Haz in a new light… and set her sights on him.
Little did she know that Sadie had been angling to be Mackenzie's cupid, pushing her to admit her feelings to the café manager.
However, after her disastrous experience with Eden, Mackenzie decided she wasn't ready to date. Deciding to let Holly have Haz, knowing she couldn't fully give herself to him, Mackenzie sat back and watched as the daughter of love-rat Izzy Hoyland (Natalie Bassingthwaighte) threw herself at him, perhaps a little too hard.
This week, Mackenzie begins to realise the mistake she may have made.
With Haz's girlfriend Billie (Georgia Walters) now out of the picture for good, Holly takes every chance she can to get Haz's attention, and today, it's all over a pool match.
It's a blow for Mackenzie, who is still oblivious to the fact that Haz is slowly starting to fall for her as well. Over the past few weeks, his gazes at her have become slightly more longing, more intense and more than just a friend.
With Holly suggesting that she and Haz head to the pub for a game of pool, Haz finds himself convincing Mackenzie to join them, his feelings beginning to shine through.
Heading to the Waterhole, Haz, Holly and Mackenzie hang out, and battle it out over a game of pool. The exception is that Mackenzie is stuck on the sidelines as she watches Holly work her magic to try and get Haz to notice her.
Unfortunately for Mack, all she can do is sit by and watch and Holly turns the flirt right up. Will she realise Haz's developing feelings for her before it's too late?
Meanwhile, the drama at No.s 26 and 32 has reached boiling point with the DNA test results in.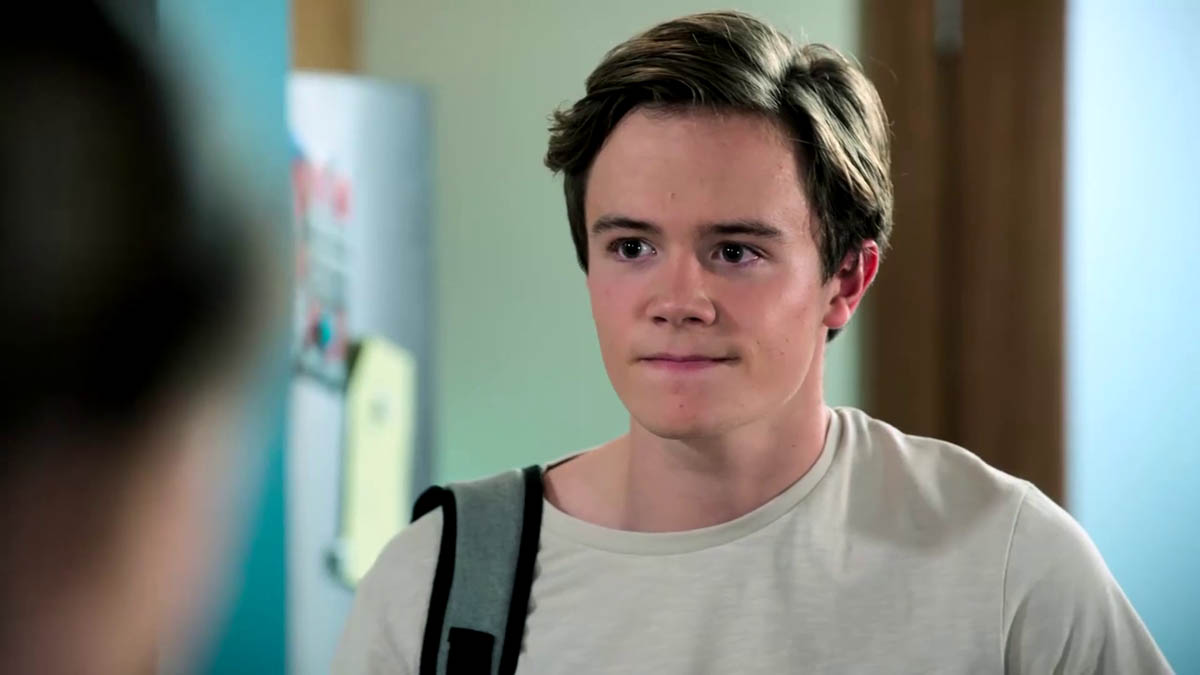 Everything comes to a head after JJ (Riley Bryant) returns to Ramsay Street, having stolen Mike's (Guy Pearce) motorbike from Andrew's (Lloyd Will) driveaway, following a fight with his brother Dex (Marley Williams).
Naturally, as he fled No. 32, Cara (Sara West) and Remi (Naomi Rukavina) received the DNA test results that revealed whether or not he was Andrew's biological son.
Upon his return, Wendy (Candice Leask) joins Andrew, alongside a worried Cara and Remi, and puts her foot in her mouth once again, revealing that the results have come in.
With bated breath, JJ awaits to hear what he's been expecting all along… but he never hears it.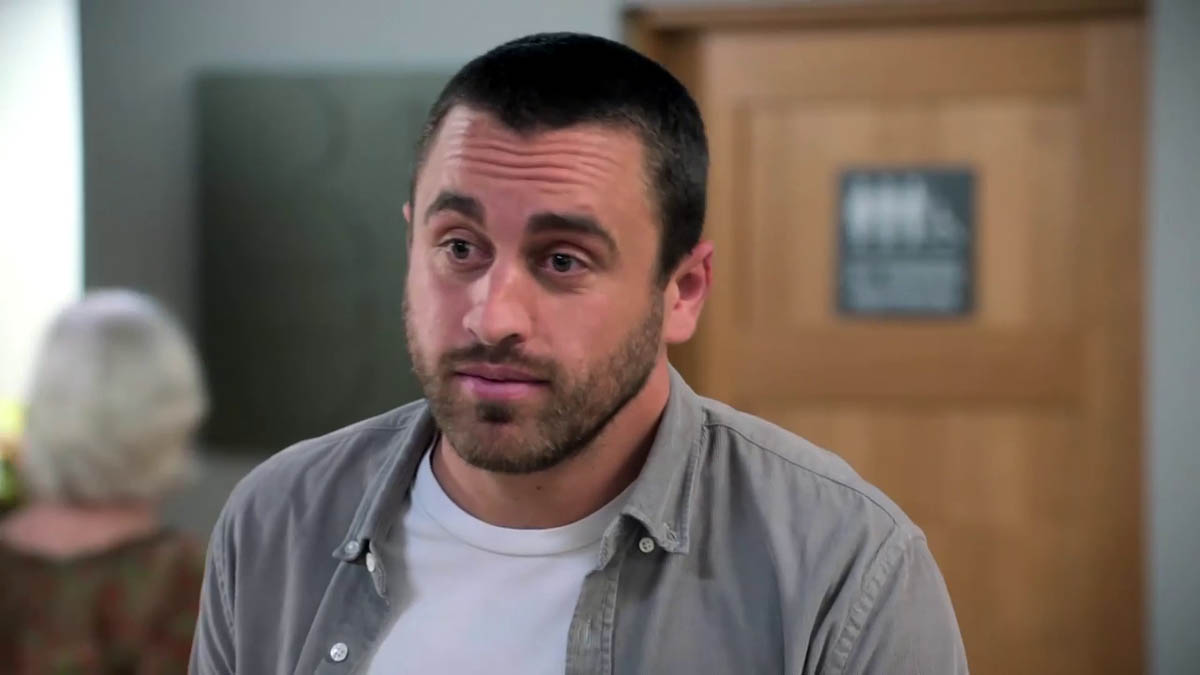 Andrew isn't his father.
Deflated, JJ realises that this must mean that the anonymous donor from the US is really his father, and he has little to no chance of ever meeting him.
It seems JJ isn't the only one having trouble overcoming the news. Remi remains distraught at Cara, who she chastises for holding onto this secret for 17 years. Wendy, likewise, is irate at Andrew for his donation of sperm to friend Philippa all those years ago and Sadie's unsure of how to feel as she was just coming around to the idea that she might have a brother…
Whilst the drama at No. 32 might be on the downward slope, it seems Andrew may have one more shock coming his way in the not-too-distant future…
---
Monday 6th November (Episode 29 / 8932)
Orders from home force Reece to question everything. An anxious wait brings two families to breaking point as history threatens to be rewritten.
Tuesday 7th November (Episode 30 / 8933)
Tensions are brought to a head as a startling revelation is made. Paul's desperation for answers reaches a new low. Holly ramps up her efforts to land on a certain someone's radar.
Wednesday 8th November (Episode 31 / 3934)
Paul smells triumph as Reece and Byron inch closer to answers. Relationships are in crisis after a shocking discovery. Nell makes a dangerous choice.
Thursday 9th November (Episode 32 / 8935)
Reece's search narrows. Toadie's world is thrown upside down. A familiar face returns with the promise of shocking revelations.
Monday 13th November (Episode 33 / 8936)
The residents of Ramsay Street are challenged when long-held secrets come to the surface.
Tuesday 14th November (Episode 34 / 8937)
The revelations continue when an unassuming resident of Ramsay Street steps forward to confess their part in the troubling secrets of the past.
Wednesday 15th November (Episode 35 / 8938)
As the web of secrets continues to unravel, surprising new players enter the fold.
Thursday 16th November (Episode 36 / 8939)
The past catches up to the future as tensions and secrets come to a head.
Monday 20th November (Episode 37 / 8940)
The residents of Erinsborough navigate their new reality.
Jane's attention turns to an issue very close to home.
Reece makes a devastating discovery.
Tuesday 21st November (Episode 38 / 8941)
Desperate for justice, the residents of the Sharehouse lead a manhunt.
Nell battles with complex emotions.
Toadie fights to keep his family together.
Wednesday 23rd November (Episode 39 / 8942)
Reece makes a surprising discovery.
Toadie grapples with his feelings.
High tensions cause sparks to fly.
Thursday 24th November (Episode 40 / 8943)
Reece is faced with a heartbreaking decision.
Mackenzie makes a difficult sacrifice for her friends.
David finds himself between a rock and a hard place.
---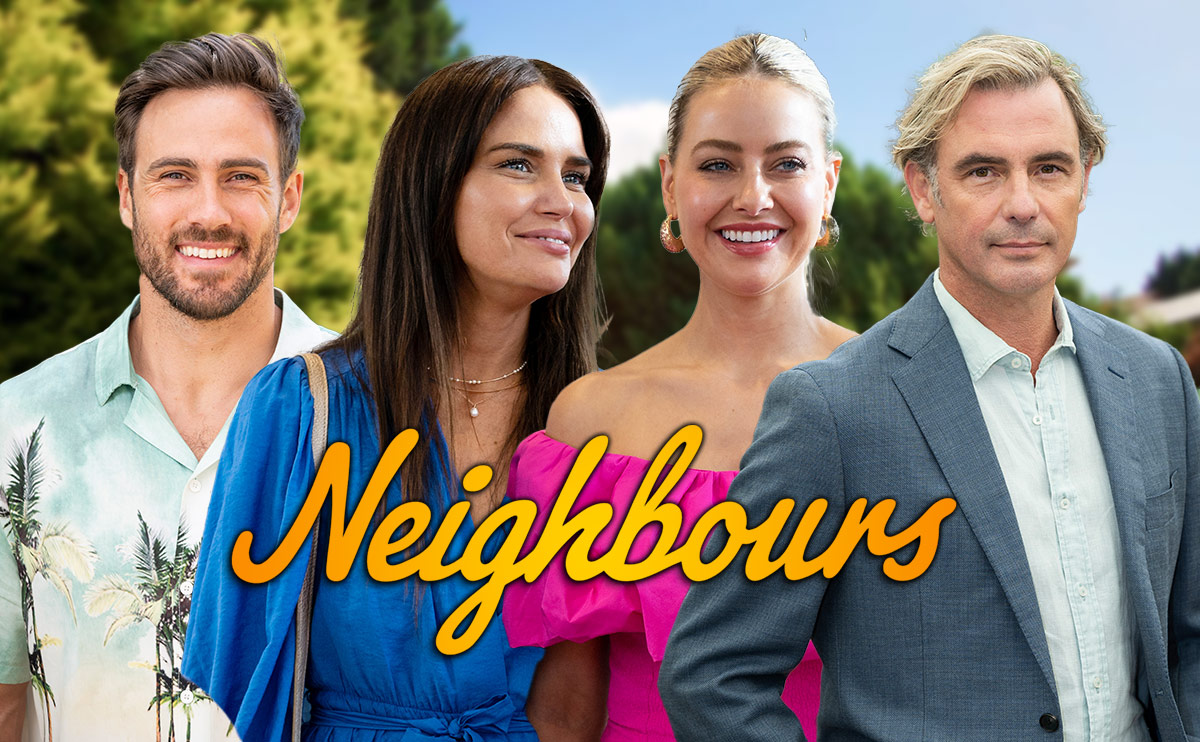 Neighbours has released new photos of the returnees who'll be heading back to Erinsborough as part of the show's Tell-All Flashback Week.
---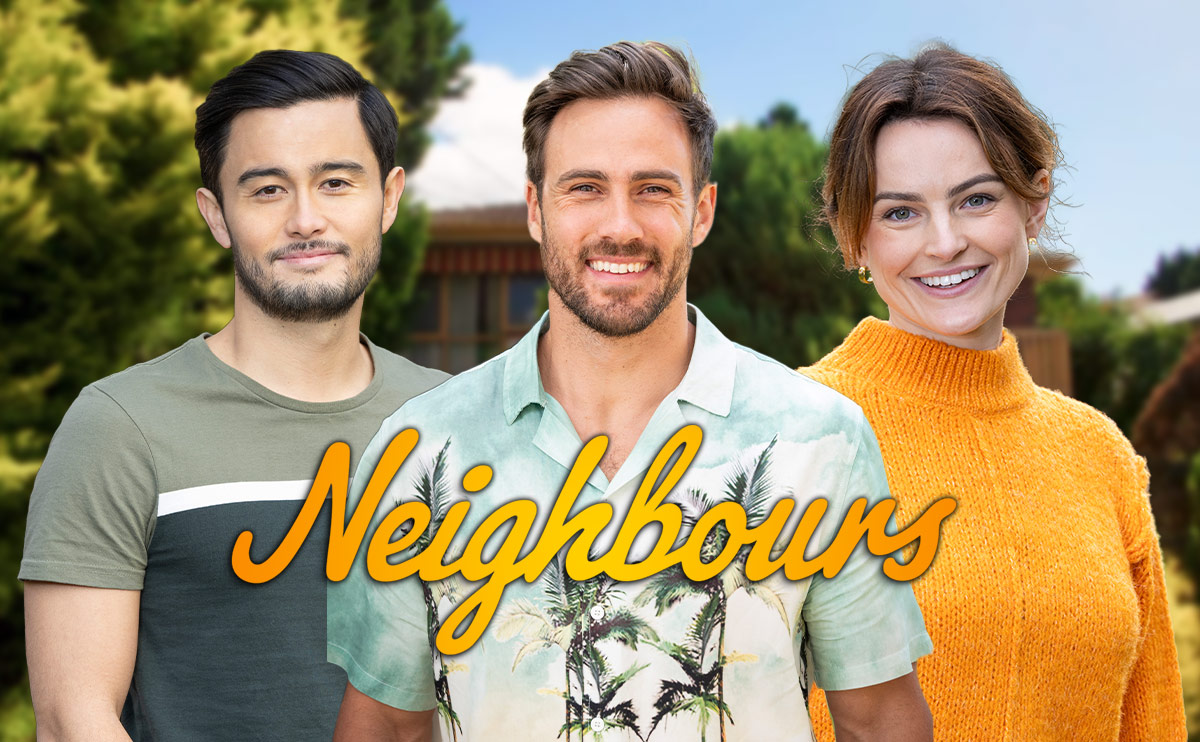 Neighbours has confirmed the return of Nicolette Stone, Aaron Brennan and David Tanaka, as part of Flashback Week.
Spoilers in your inbox every weekend!