Emmerdale – Did Amit kill Rishi?
Amongst the fallout of last night's shocking accident, and Lydia's (Karen Blick) devastating reveal to her family, Emmerdale have tonight teased a potentially intriguing plot point with newcomer Amit Sharma (Anil Goutam).
Amit, who Jai (Chris Bisson) always believed was his uncle, was recently uncovered as his biological father, the result of a fling mum Georgia (Lin Blakley) had whilst working as his secretary.
It wasn't until Jai found some paperwork in the run up to his wedding to Laurel (Charlotte Bellamy) that he discovered that supposed father Rishi (Bhasker Patel) had adopted him after his birth.
The revelation caused a rift between Jai and Rishi, with Rishi refusing to divulge the identity of his real father right up until the day of the wedding.
Jai was shocked to learn that he was the son of his Uncle Amit, and struggled to keep the secret from his cousin (now half-brother) Suni (Brahmdeo Shannon Ramana).
Although Jai had banned Rishi from attending his wedding, he had a last minute change of heart.
The last time we saw Rishi alive, he was upstairs at Holdgate Farm, in his suit, excitedly preparing to leave for the ceremony.
However when Rishi was a no-show, we later saw that Rishi was lying dead at the bottom of the stairs, apparently having fallen in his rush to leave.
A devastated Jai didn't discover Rishi's body until the next day, and swift arrangements were made for Rishi's funeral to be held in India.
The official cause of death established for Rishi, an accidental fall, came as no big shock, but could there actually be more to it than we thought…?
Rishi's young brother Amit arrived in the village earlier this week after Jai finally told Suni that they were in fact brothers. Suni left a message for his father, but was surprised when he showed up at the Hide bistro, believing him to still be in India.
Amit claimed that he had just happened to have made a mercy dash to Leeds to save a business deal, and hadn't yet had time to let him know he was in the country.
Amit confirmed that what Jai had told Suni was true, and explained that his arranged marriage to Suni's mum had taken a while to blossom.
There was a lot of pressure placed on Amit, given that his wife was the only daughter of a successful businessman who planned to pass on his business to him, and Amit found comfort elsewhere with Georgia.
At a press event last week, it was teased that Amit had a further dark secret that he was keeping.
"What you'll see with Amit is quite a dark and complex character," producer Laura Shaw explained. "Although we see Suni wanting him to stick around, could Suni end up regretting that? Is Amit hiding another secret that threatens to blow the whole family apart?"
"It allows an insight into Amit which, when you first meet him, you would probably not guess is this person," Anil Goutam added.
"If it was purely written like that I don't think it would be much fun, it would just be a caricature. But it's not, Amit's written as a complex person."
Tonight's episode saw Suni still annoyed at Amit, believing that the relationship with his mother was just some sort of business arrangement, but things took an interesting turn when Amit entered Holdgate Farm for the first time.
"He never invited you to visit?" Suni asked. "Because of Jai?"
"Maybe, a thousand other reasons too… I was never the best brother" he replied.
In a particularly cinematic shot, Amit then froze as he looked towards the bottom of the stairs, where Rishi's body was discovered back in July.
"Dad…are you okay?" Suni enquired, seeing that Amit was completely lost in thought.
Could Amit have been spooked from simply knowing that it was where his brother had died? Or could Amit have secretly been there on that fateful day, learning that Rishi had just revealed their dark family secret to Jai…?
---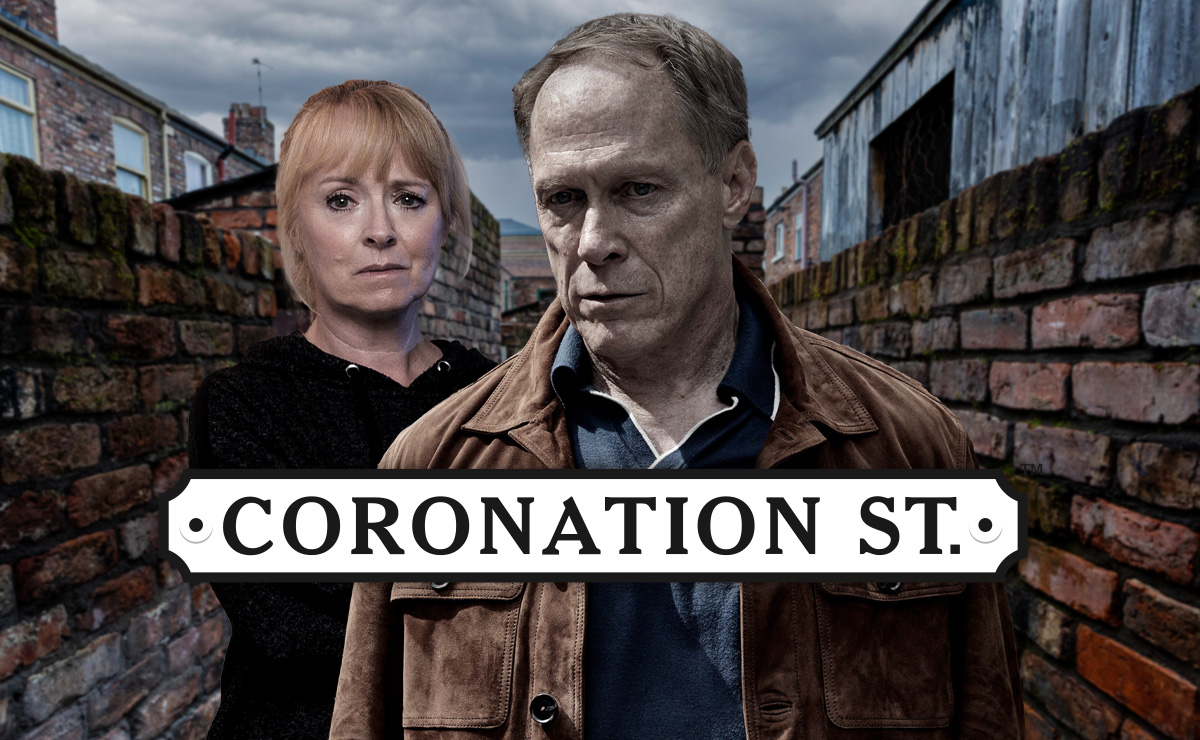 Tonight's episode of Coronation Street has left viewers worried for Jenny, after she thwarted partner Stephen's planned escape from the country.
Spoilers in your inbox every weekend!