Neighbours' Tim Kano teases romance for Leo Tanaka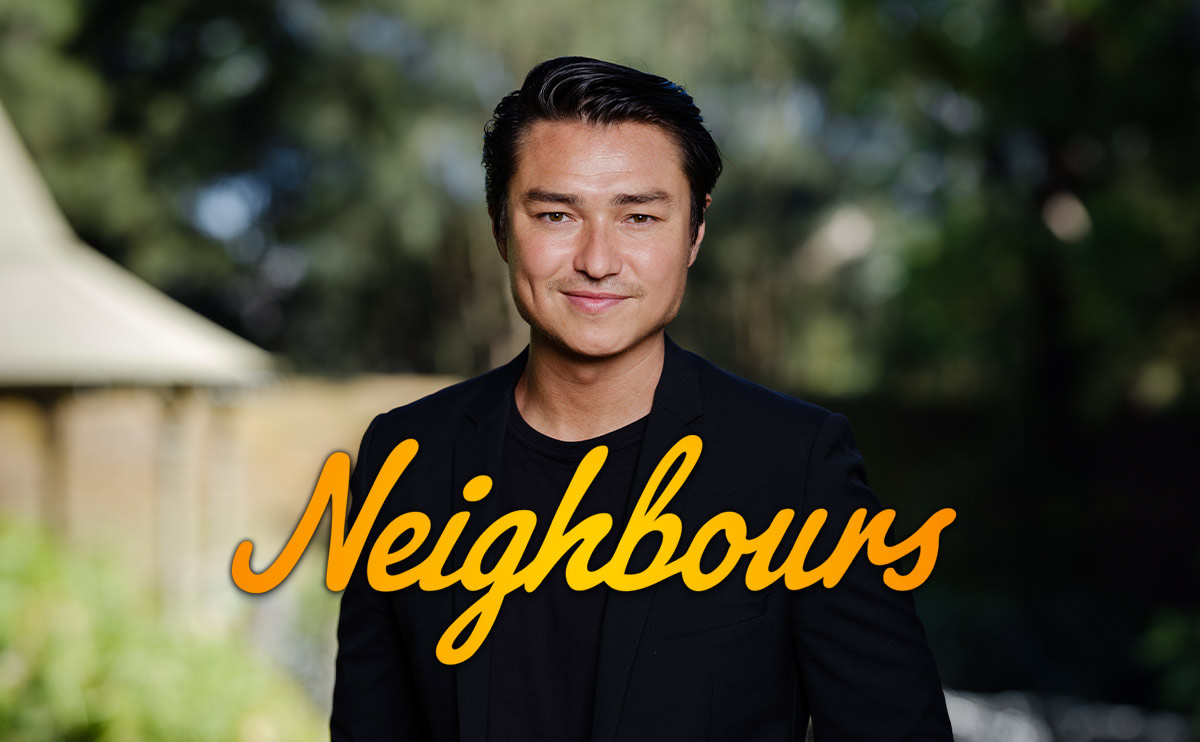 Neighbours' Tim Kano has teased that there's romance in store for Leo Tanaka, as well as hinting that there are more returnees yet to come.
Just before Neighbours returned to our screens on Monday 18th September, Back to the Bay sat down with other media to chat to Tim Kano about what was in store for the first few months.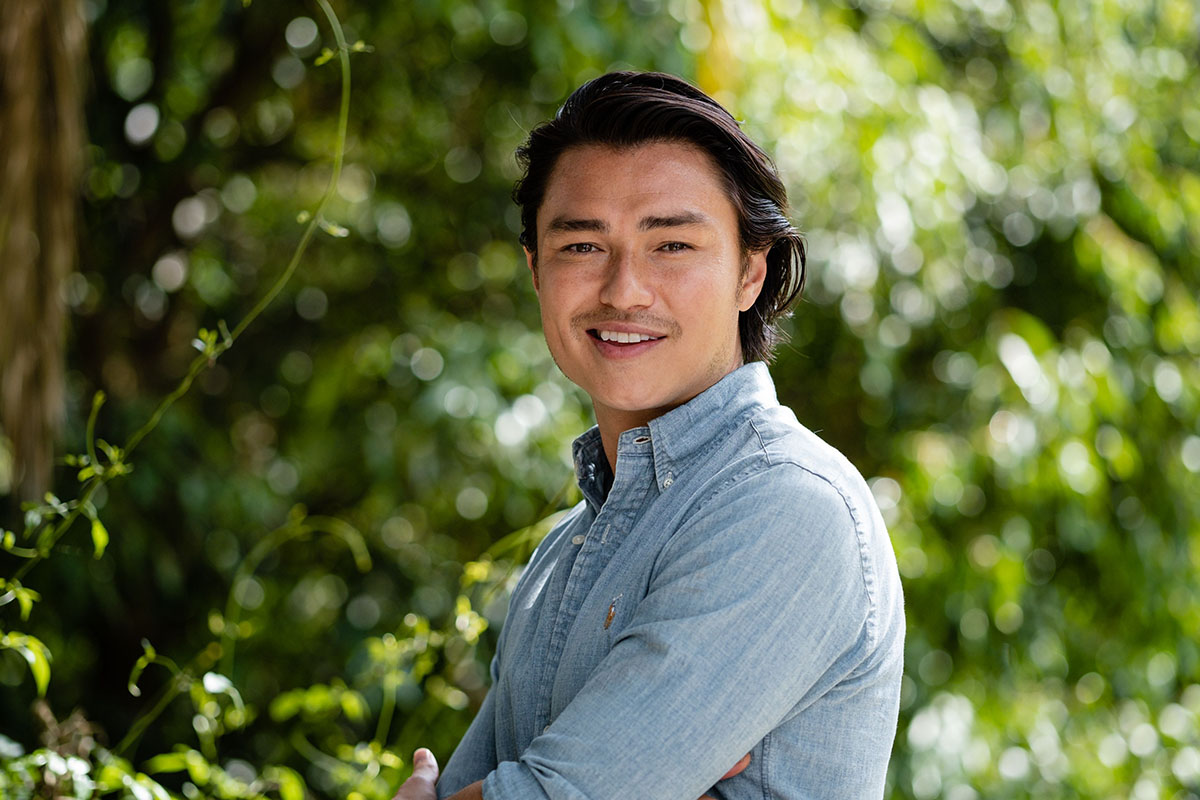 "There's been a lot of growth and it's a big journey," Tim explains when asked what the first few months have in store for the character he's played since 2016. "Obviously with the time jump Abigail has gone from being a baby to a cute little toddler, so it's a lot of single-dad life and Leo's entering his father era, but it's the usual kind of trials and tribulations with Paul.
"The first few months are supporting. There's a lot of other stuff going on, so as a ripple effect of that, I think Leo's just there to support and look after his family and become really family orientated, which is a really lovely thing to see."
Tim explains that not only does Leo need to support Paul, who he discovered was his father back in 2017, but he also needs to ensure he doesn't inherit any of his bad traits.
"I think with Paul, he's almost been a wakeup call for Leo and seeing what he could become," Tim tells us. "So he's trying not to become that kind of archetype, but also trying to help his dad and bring him back to a good place.
"So, there's a lot of that going on, but actually, [at] the beginning it's all about supporting him. I think, with a lot of the drama that happens, he's wanting to be there for Paul as a support figure as opposed to steering him in the right direction.
"So that's a new angle and a new interesting way to look at their relationship."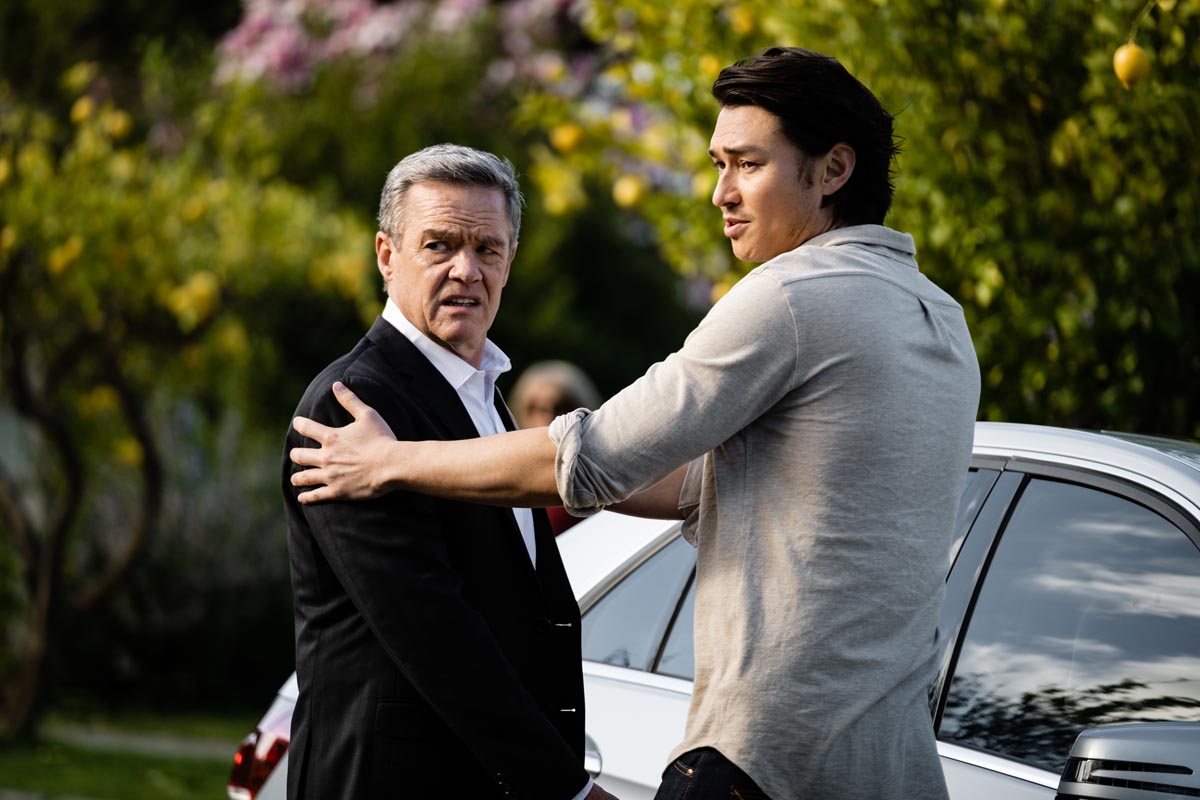 While Leo may play a supporting role in the first few weeks, things aren't likely to stay quiet for long, with Tim teasing there's romance around the corner:
"There's definitely a really exciting romance on the horizon for Leo. I'm not sure where it goes, but we've definitely just started getting into it, and it's quite connected to Mischa's character [Reece Sinclair] as well.
"Yeah, it's been a really interesting, exciting time, so I'm really keen to see where it goes for Leo."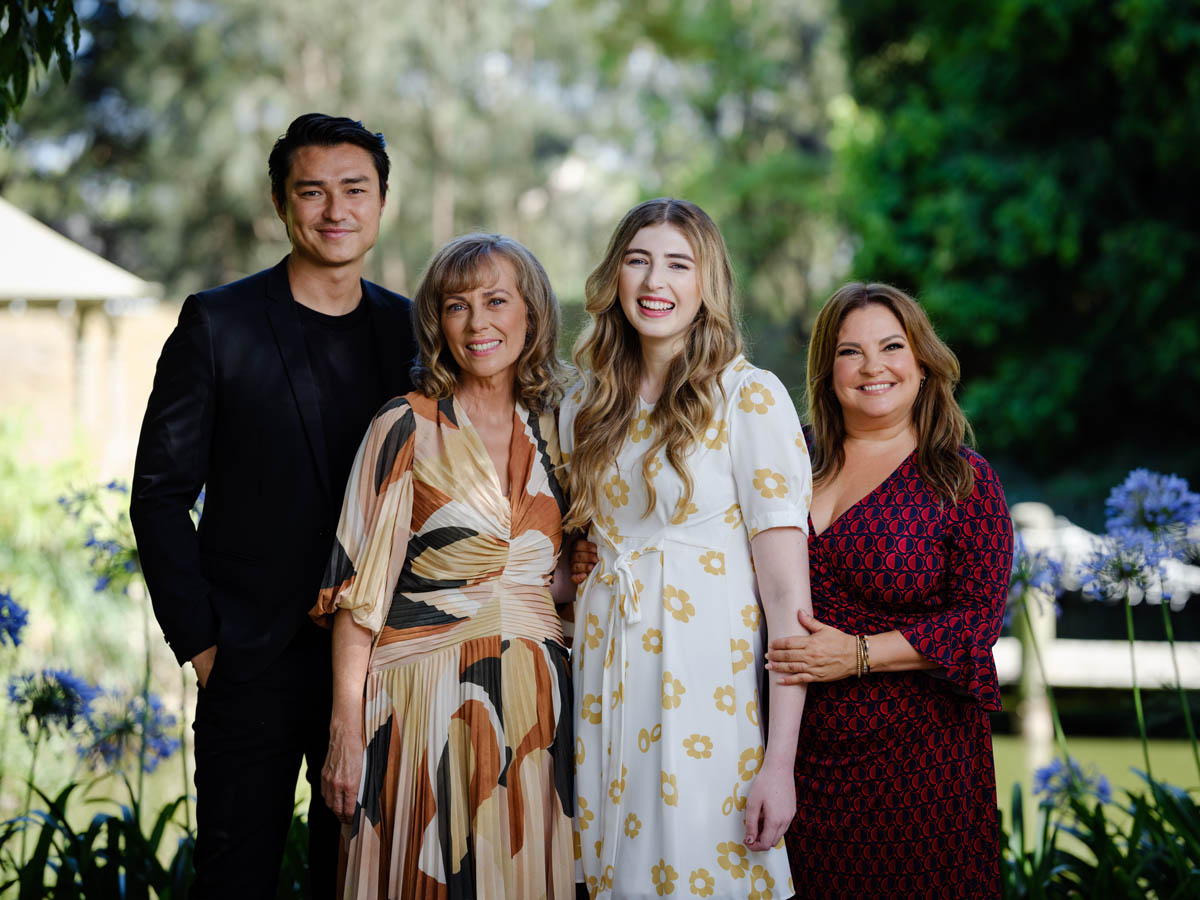 While Neighbours was off the air for less than 14 months, we return to Erinsborough two years after the events of 2022's final episode. Tim explains that the two-year time jump has allowed him and other cast members to think about their characters, and how they would have grown in that time:
"It was interesting coming back and thinking about what had happened in those two years. I think a lot of the actors thought about the growth and the new relationships and what had been happening, and a way to kind of explore what might have happened.
"So I think for Leo it was mainly about being a dad and being a father figure for his daughter. So with her growth and after Britney's (Montana Cox) death, it was more about taking the more family approach and really kind of nurturing Abigail and making sure that everything was okay in that regard.
"So it was a really nice way to come back and also revisit your character, but also take an evolution that you could kind of choose and play it out as you wanted. It's been really interesting to see how all the characters have come back together, but also how they've chosen to kind of grow in their two years."
Abigail having been aged up brings its own challenges, with Tim frequently filming scenes with toddler Nikita Kato.
"I think working with a toddler, personally, is quite … I don't know how to describe it … it's beautiful. Nikita is an amazing little actress," says Tim.
"She's very sweet," he goes on. "But she's pretty, I don't know, unpredictable. You never know what you're gonna get, or what mood she's going to be in every day, or if she's gonna run off mid-take, so that's been really interesting.
Before the show's 2022 cancellation, Leo's brother David (Takaya Honda) and his husband Aaron (Matt Wilson) had a baby with their former housemate Nicolette (Charlotte Chimes). The trio have since departed Ramsay Street, and it's not yet clear whether they left together, or whether their co-parenting agreement broke down.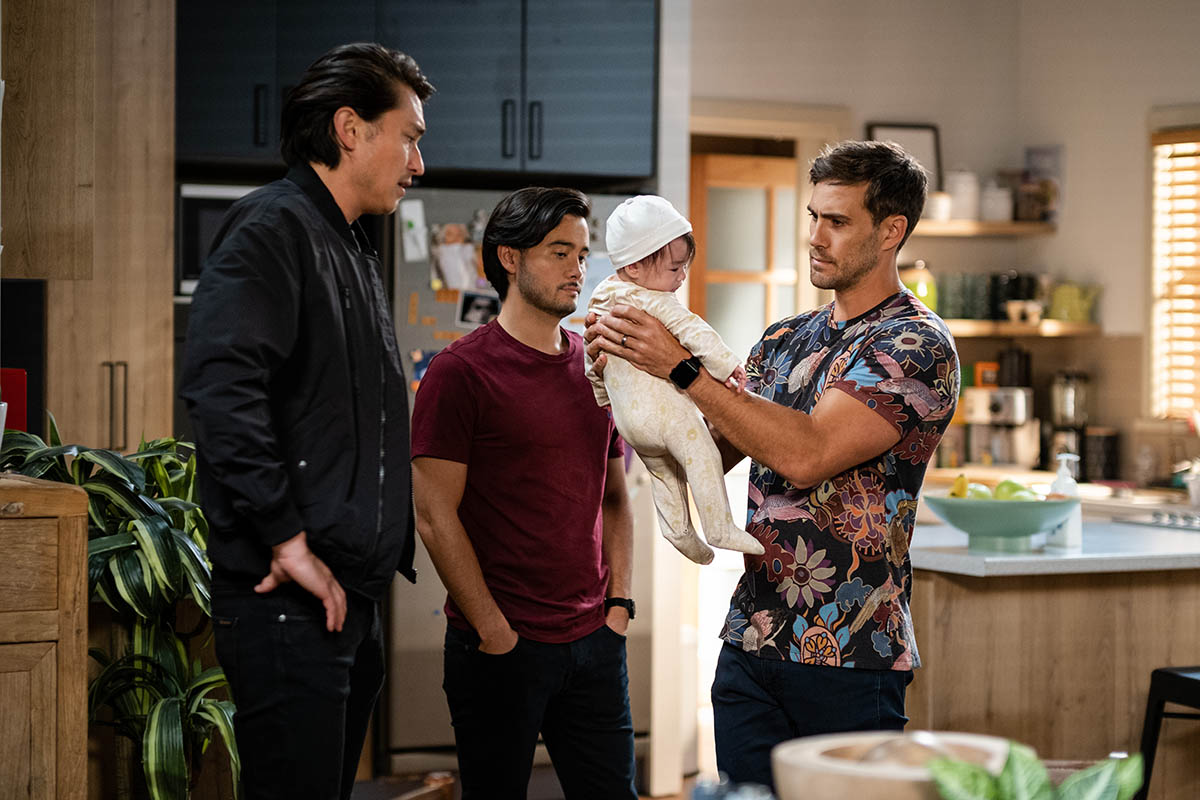 Asked whether there's any chance of David and Leo reuniting at some point, Tim teases:
"Absolutely, I mean David's Leo's twin brother, so of course he'd want to be close to him. And they're close – especially with the daughters, they're almost like twins themselves, the way they had their birth – so I think that they'd be great returning characters."
As for who else from Leo's past he'd love to see return: "I'd love to see Amy [Williams] come back."
"I love Zoe [Cramond, who played Amy]. She's another New Zealander, we were the two kiwis on set, so I think it'd be great to have her.
"But they've speckled through the plotline a lot of heritage characters, and old characters have come back, so it's gonna be really exciting for the fans to see who pops up along the way."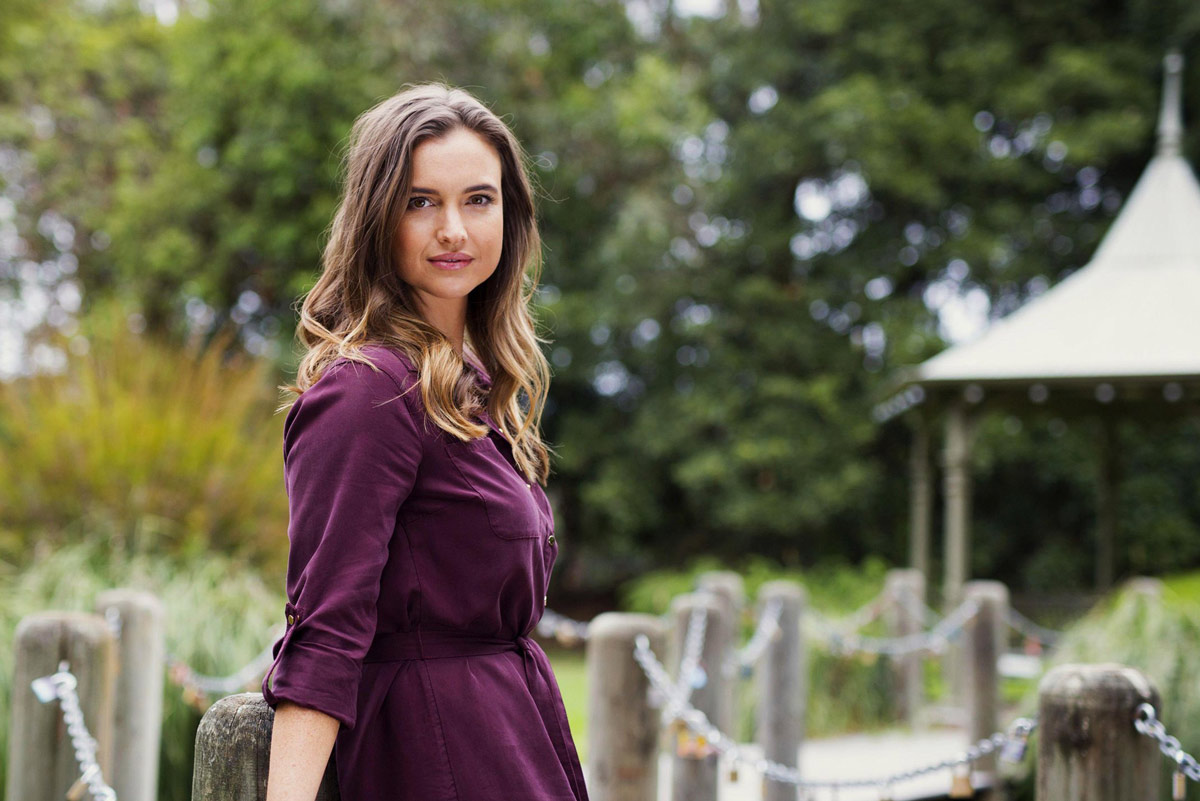 Tim also explains the warm feeling of being back on set after the show resumed filming in April of this year.
"The first day back on set was a phenomenal, really warm feeling. Seeing everyone for the first time since we said goodbye, and all the fresh faces like having Mischa and everyone was just incredible, so it was a really nice refresh and breath of fresh air."
"We definitely did not expect the reboot at all. A lot of cast and crew members sold their homes and moved to other cities and changed their lives completely, and we all went through a massive grieving process, so the reboot was really exciting.
As for whether things have changed with Amazon's investment, Tim tells us: "I think it's maintained the best parts, and also a whole load of great new parts have come with Amazon as well.
"We've got a whole lot of new crew, new directors, new cast and I think it's changed in all the right ways, and it's really moved forward.
"It's really exciting and I'm excited to see what the fans think as well."
New episodes of Neighbours air Monday–Thursday on Network 10 and 10 Peach in Australia, and on Amazon Freevee in the UK.
---
Monday 25th September (Episode 5 / 8908)
The Kennedys find themselves at a crossroads.
After much consideration, Toadie makes a tough decision that will impact his entire family.
Mackenzie makes a big call on her personal life.
JJ's digging takes an unexpected turn.
Tuesday 26th September (Episode 6 / 8909)
Terese's business venture encounters a roadblock, causing repercussions in her personal life.
Byron struggles with relationships and the truth of his past.
Mackenzie pushes herself out of her comfort zone.
Karl grows increasingly worried for the well-being of an old friend.
Wednesday 27th September (Episode 7 / 8910)
Harold makes a devastating admission.
Paul conjures up an elaborate plan to impress his new VIP guest.
Mike has an important proposal to make.
Terese discovers the truth of secrets that are very close to home.
Thursday 28th September (Episode 8 / 8911)
Nell makes a shameful admission that rocks her family.
Cara and Remi face the consequences of poor communication.
JJ's stealthy mission amps up, as he gets closer to the truth.
Jane and Mike's plans stall as secrets simmer beneath the surface.
---
For spoilers for the next five weeks, check out our dedicated Neighbours Spoilers page.
---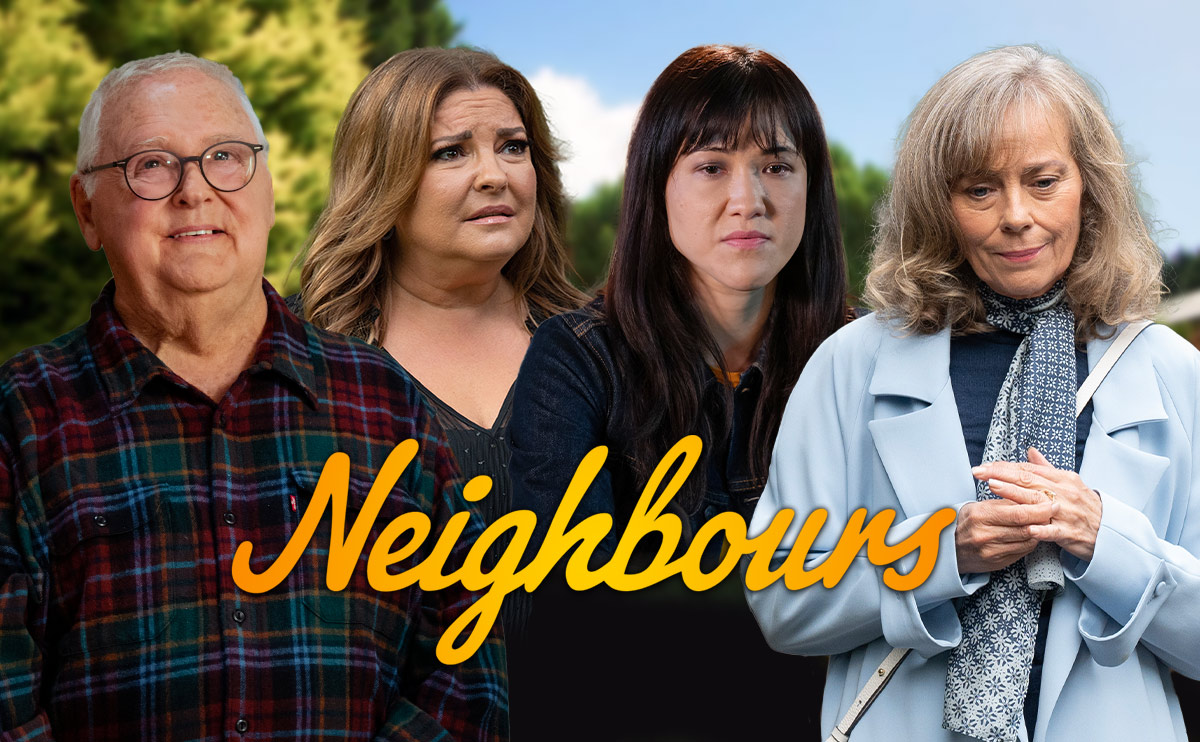 Neighbours has released episode synopses and pictures for the show's fourth, fifth and sixth weeks, giving us a look at what's in store throughout October.
Jane is betrayed, Harold has a plan, Wendy receives a blow, and an unwelcome guest pays a visit.
Spoilers in your inbox every weekend!