Home and Away Spoilers – John Palmer suffers a heart attack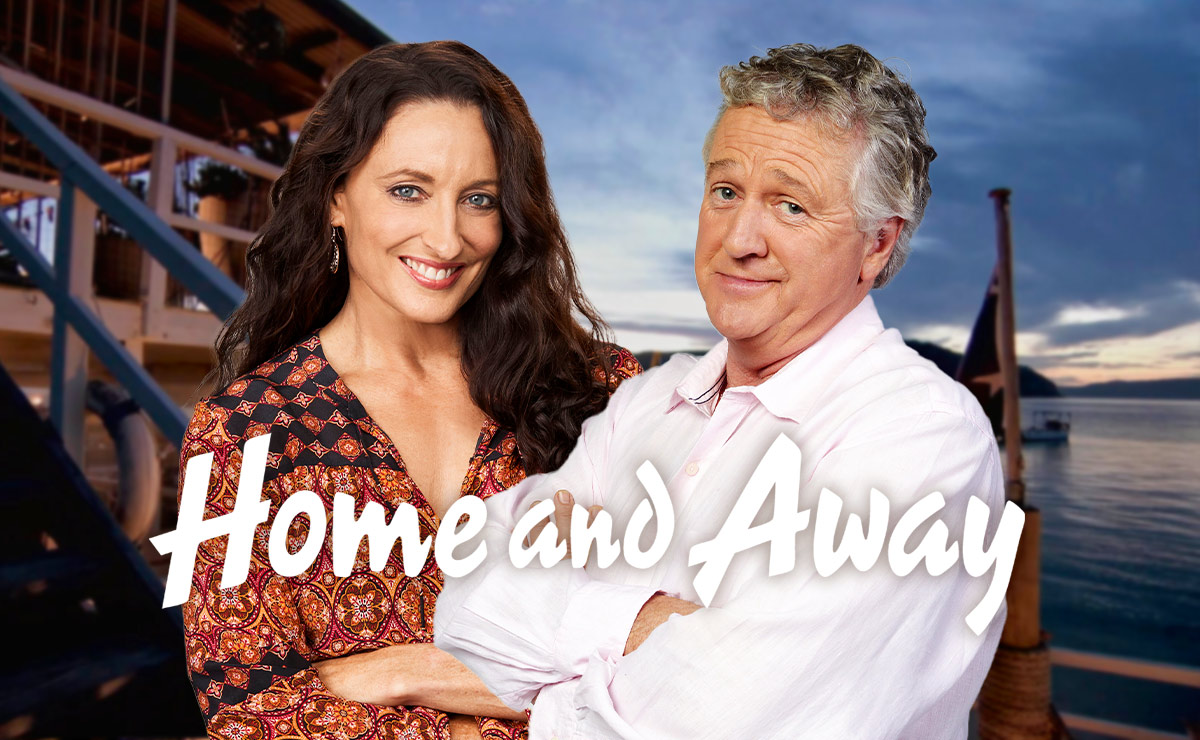 This week on Home and Away in Australia, the victims of last week's explosion aren't out of the woods, as John suffers a heart attack.
Stunning Organics turned from dodgy skincare company into full-blown attackers last week, as they sent Marilyn (Emily Symons) another of their large brown boxes – this time, containing something far more dangerous than suncream and facemasks.
Maz had grown used to the endless deliveries of cosmetic-filled boxes from the company, so assumed this box was more of the same… but in reality, its contents were much worse. Inside was a bomb, as yet unactivated!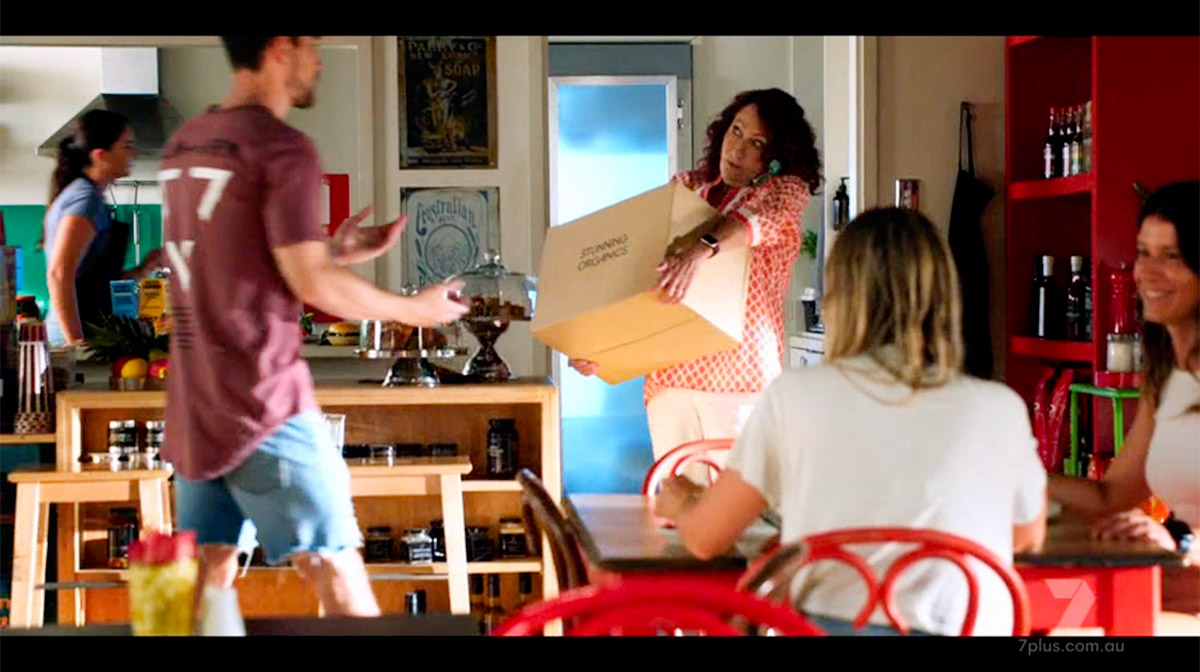 The box was soon passed all around Summer Bay, leaving us wondering just who would be holding it when it exploded.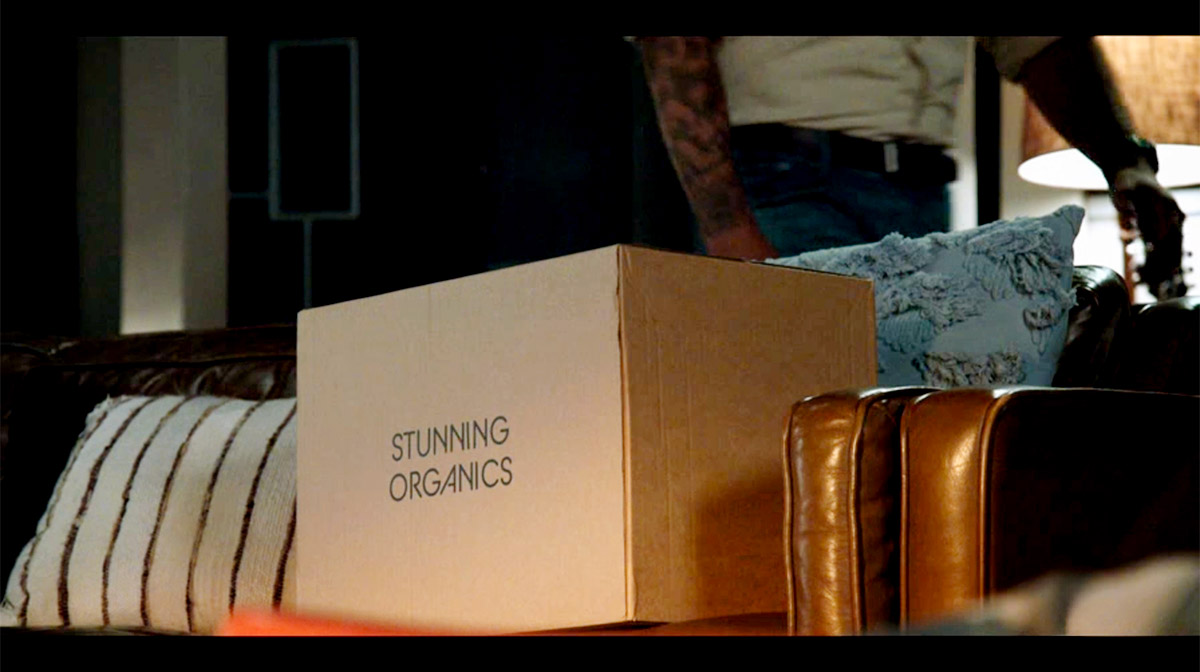 Maz had decided to put the whole Stunning Organics ordeal behind her by employing John (Shane Withington) to take all of the boxes – including the mystery new one – to the tip. However, she then received another anonymous threat, this time reading: "YOU HAVE 24 HOURS TO RETRACT YOUR ACCUSATION."
When Marilyn asked Roo (Georgie Parker) and John for advice, Roo grabbed her phone and responded with "Stop wasting your time, you don't scare me" before Maz had a chance to stop her.
"They are all bark and no bite," Roo reassured her. "You'll see."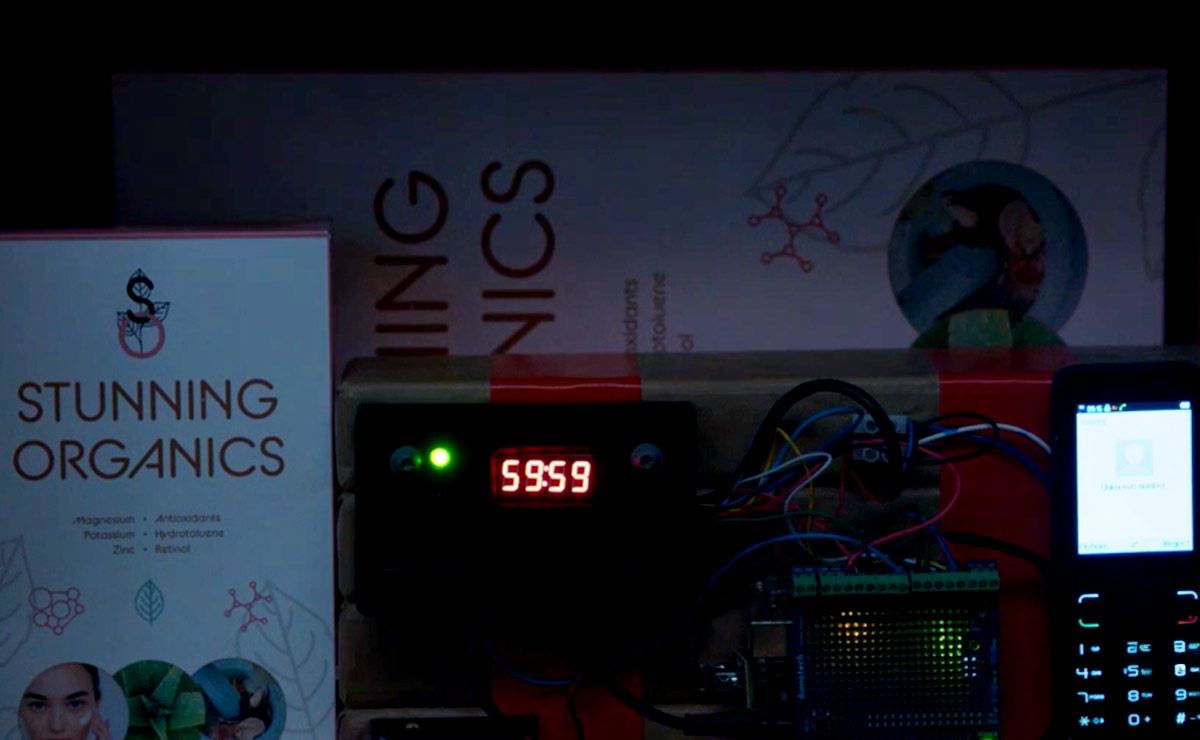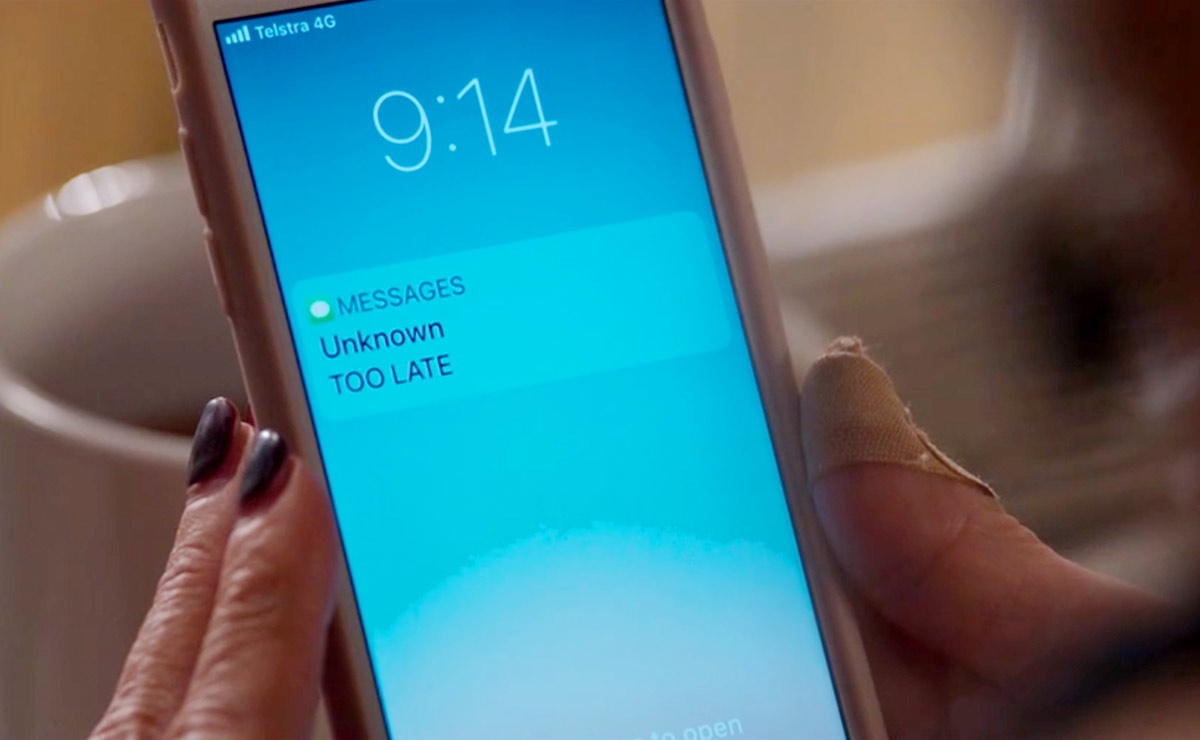 However, this time the mystery texter meant business. Marilyn soon received another text – "TOO LATE" – as we saw the bomb activate remotely and a one-hour countdown begin.
Eventually, the attacker sent Maz a photo of the box's contents, by which time it was already in the back of the van with John – oh, and Roo, who had decided to come along for the ride.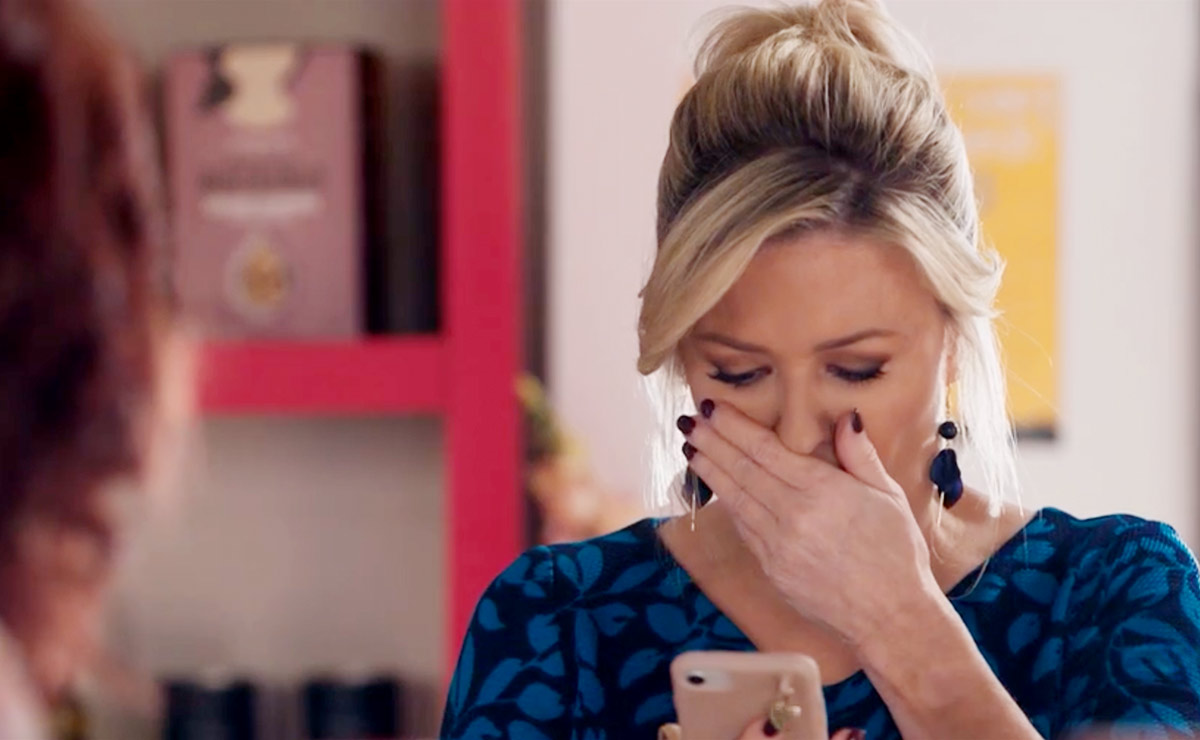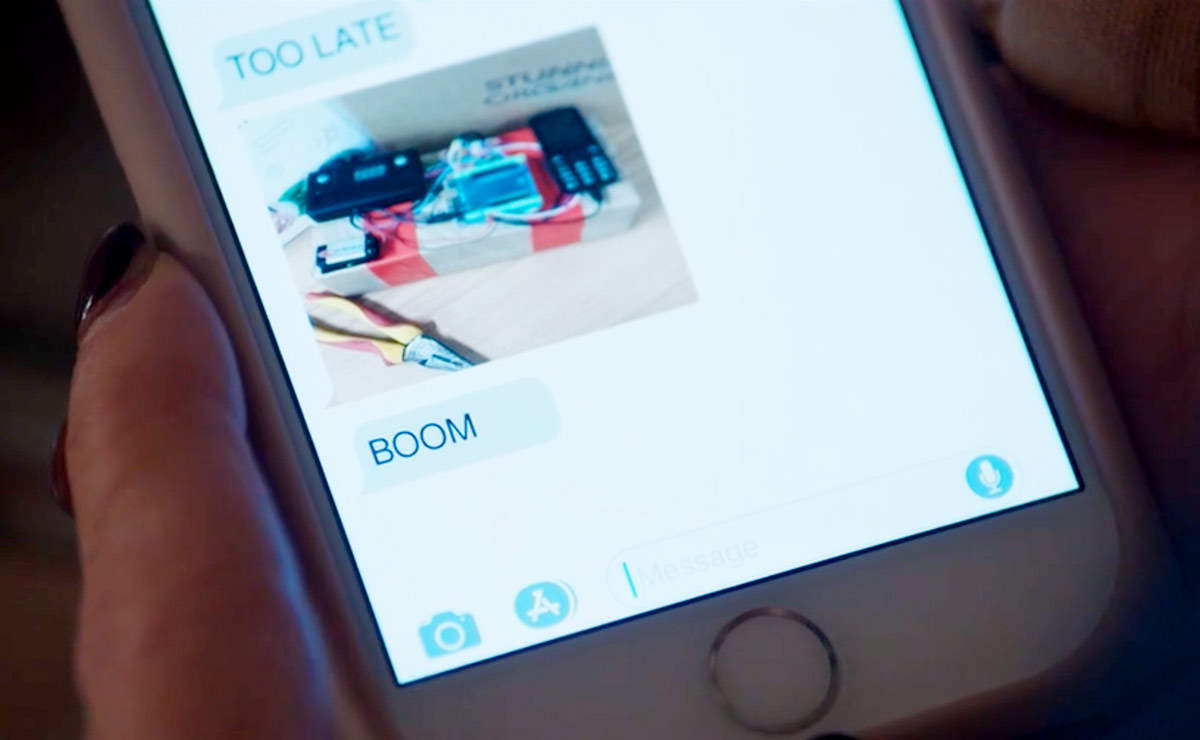 After Marilyn loudly announced to a busy diner that there was a bomb – which remarkably didn't send panicked customers fleeing for the beach – she found Mali (Kyle Shilling), who set off in pursuit of the van and its passengers.
Mali caught up with them just in the nick of time, grabbing their attention by flashing his lights and sounding his horn as he sped up behind them.
Realising something was up, Roo and John jumped out of the van, mere seconds before it exploded.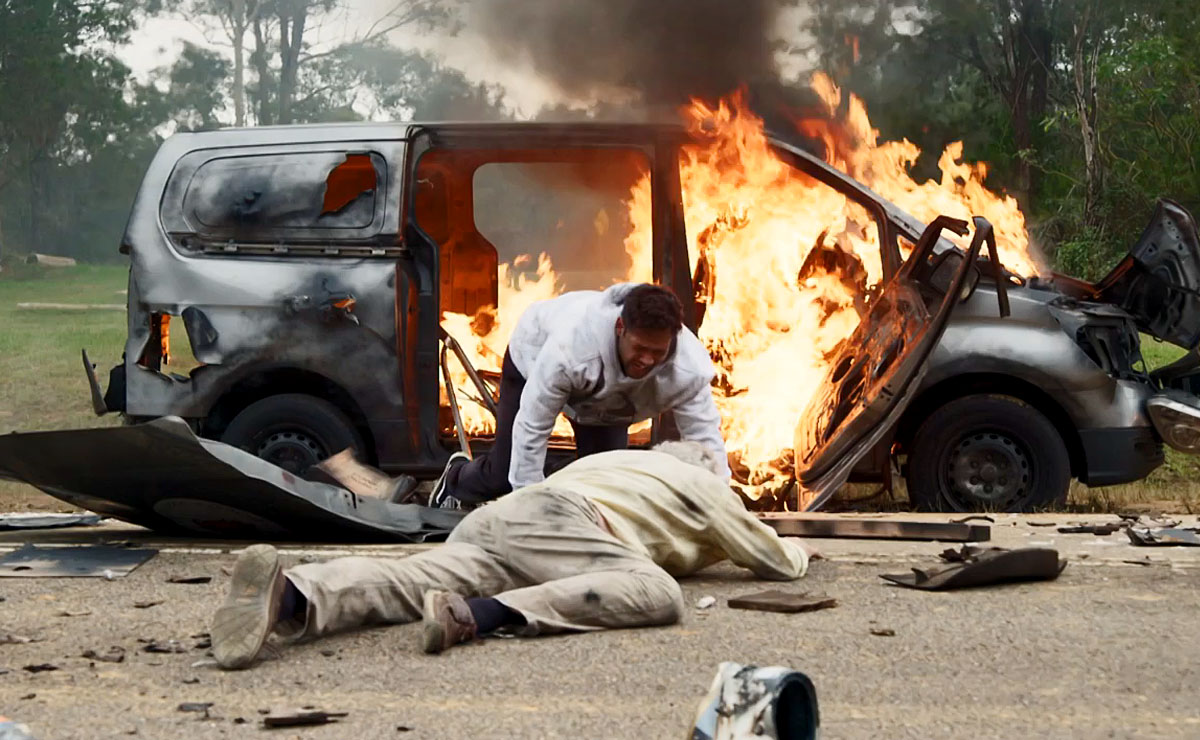 While John managed to get to a safer distance, Roo was right next to the van when it exploded, with John later explaining to Maz and Irene (Lynne McGranger) that "she copped the full force of the blast."
John escaped the explosion more or less unscathed, other than a pain in his abdomen. He insisted that the paramedics focussed their attention on Roo, who was in a significantly worse state.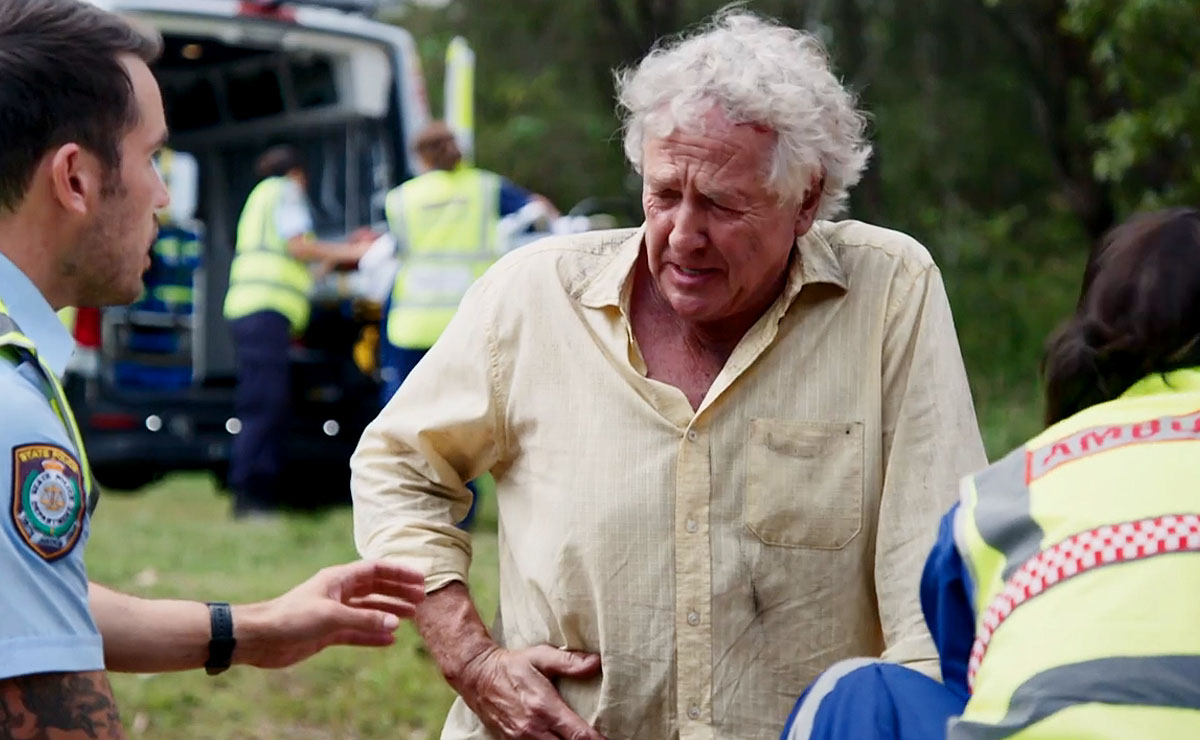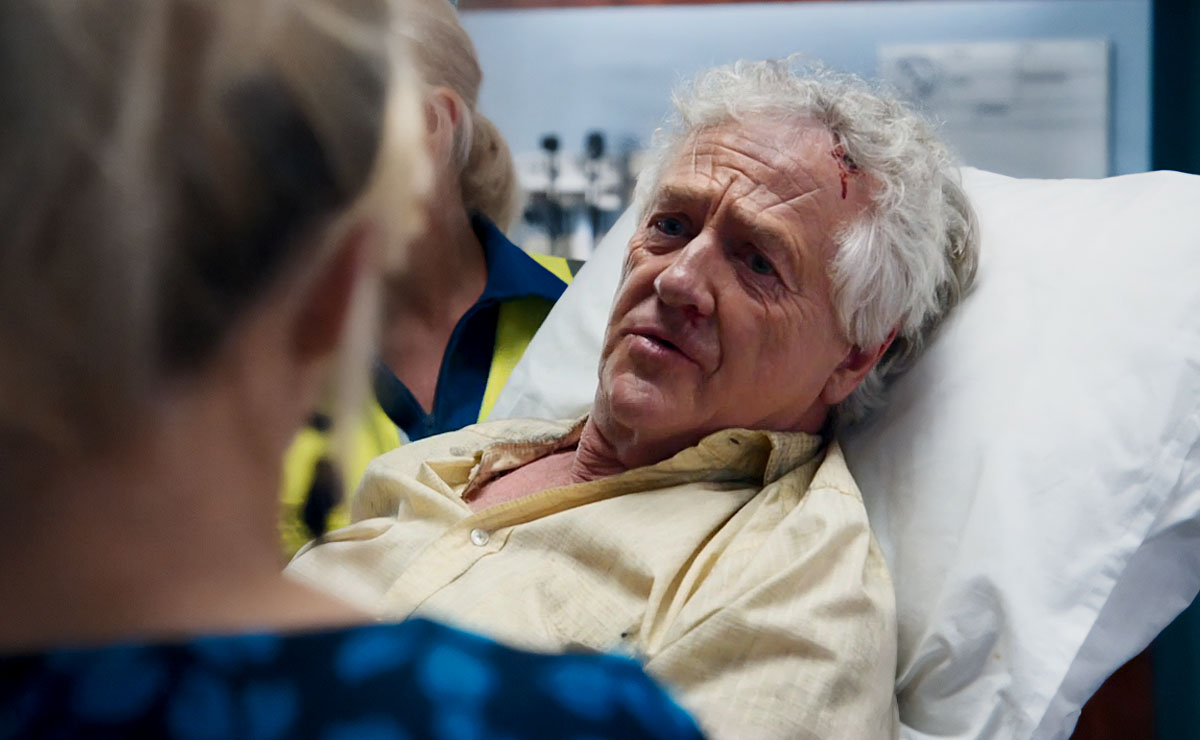 While scans later revealed that John's pain was down to internal bleeding, meaning he needed surgery to repair the damage, he remained in good spirits.
However, the same couldn't be said for Roo. Back at Northern Districts Hospital, as Bree (Juliet Godwin) ordered an urgent CT scans, a look of horror spread across Roo's face as she realised she couldn't move her legs.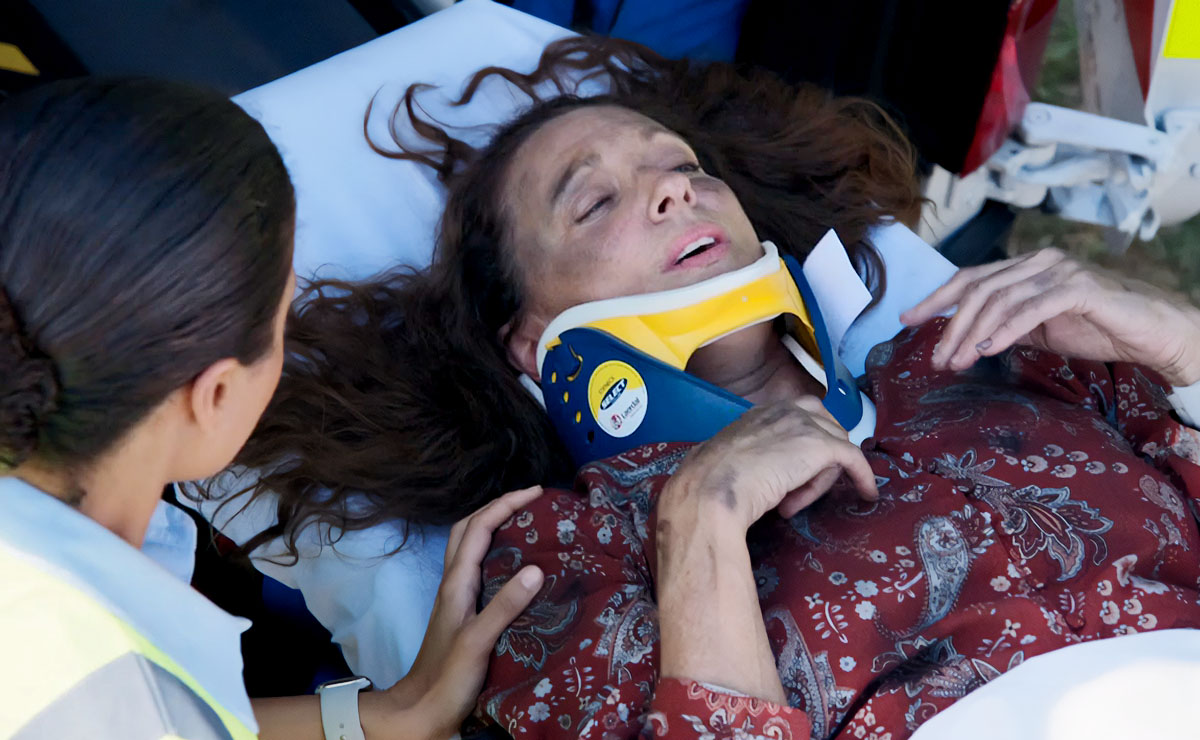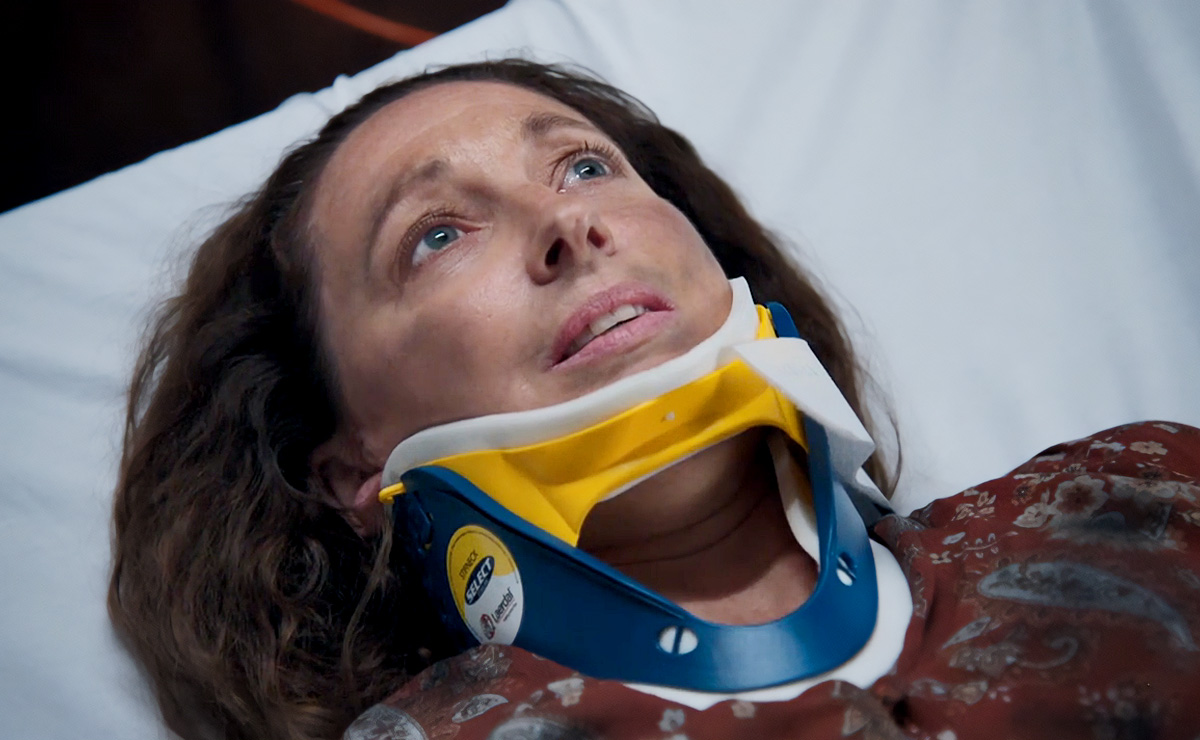 After the results came back, Bree discovered that she had suffered a small disc fracture in her neck, and would need specialist surgery to repair it and ensure that it was not compressing her spinal cord.
However, Bree wasn't able to give any reassurance that she'd regain the feeling in her legs.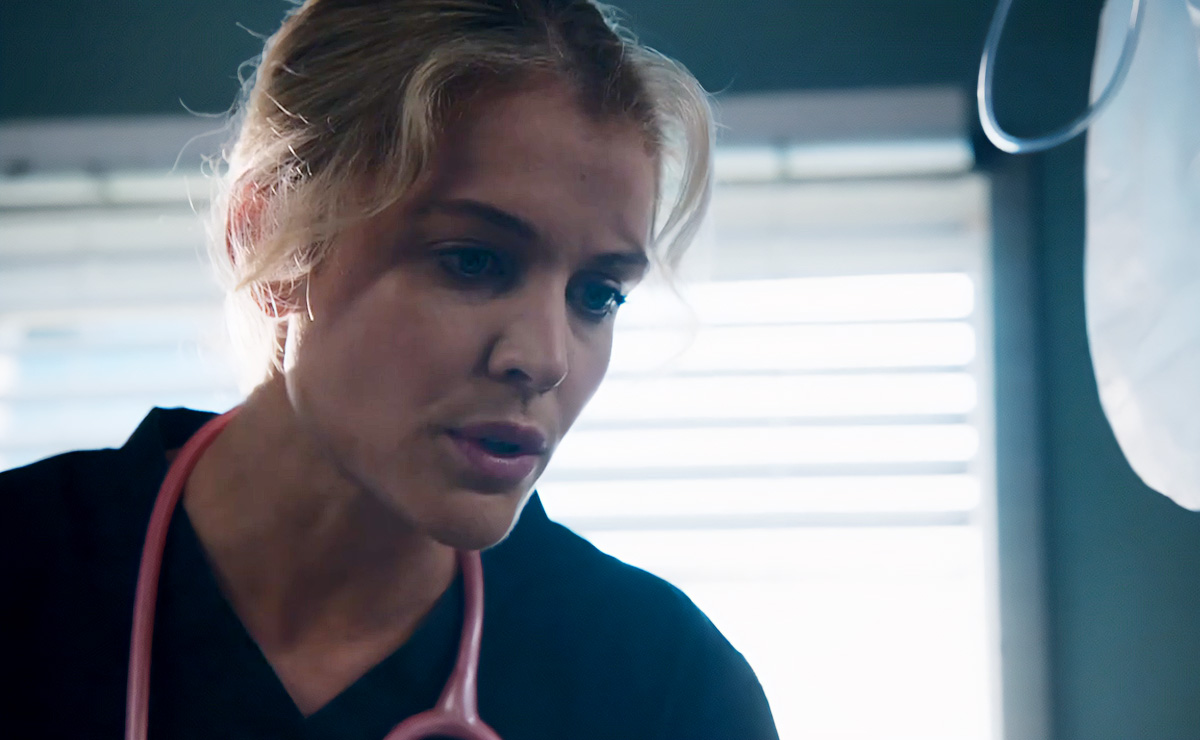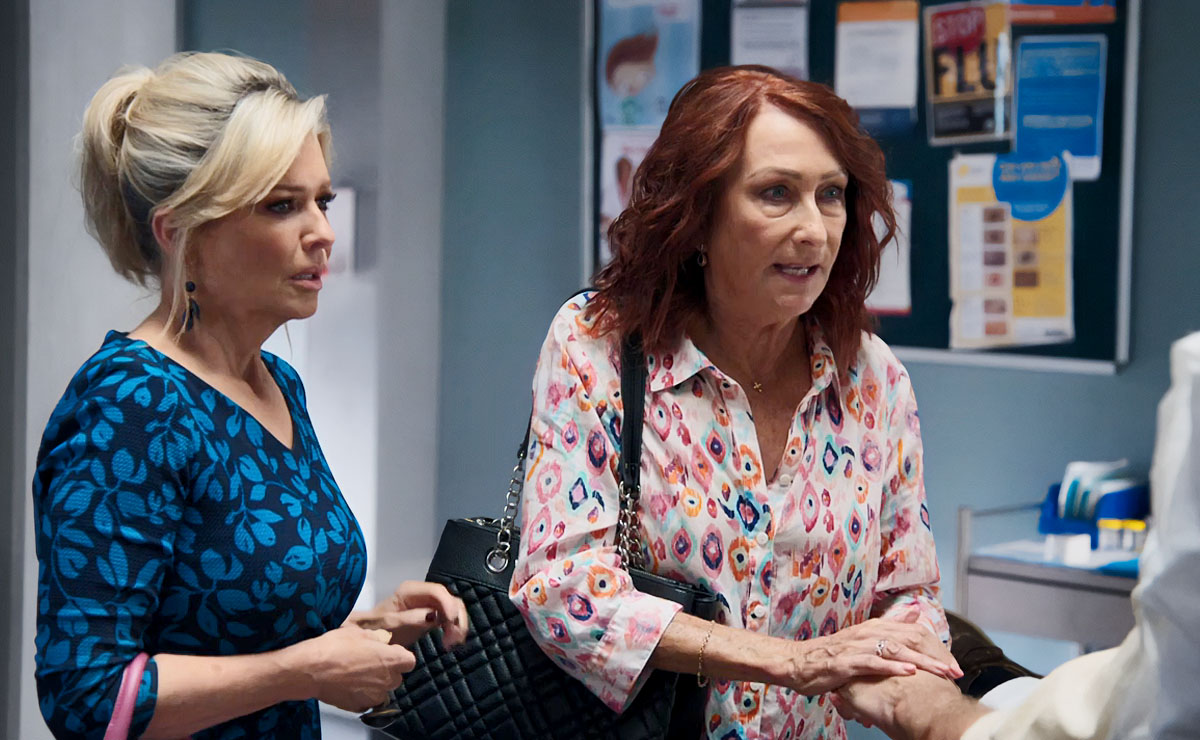 Later, Roo went into neurogenic shock, meaning her heart wasn't pumping enough blood, and she soon passed out.
While the quick work of Bree and her team meant that Roo was soon back to sinus rhythm, the incident had left her on a ventilator, unable to breathe for herself.
Returning to the action on Tuesday, after an extra day off for the premiere of Million Dollar Island, Roo is still still on a ventilator and her spinal problems persist. Bree decides the best thing to do is airlift her to a hospital in the city where she'll undergo treatment and rehabilitation.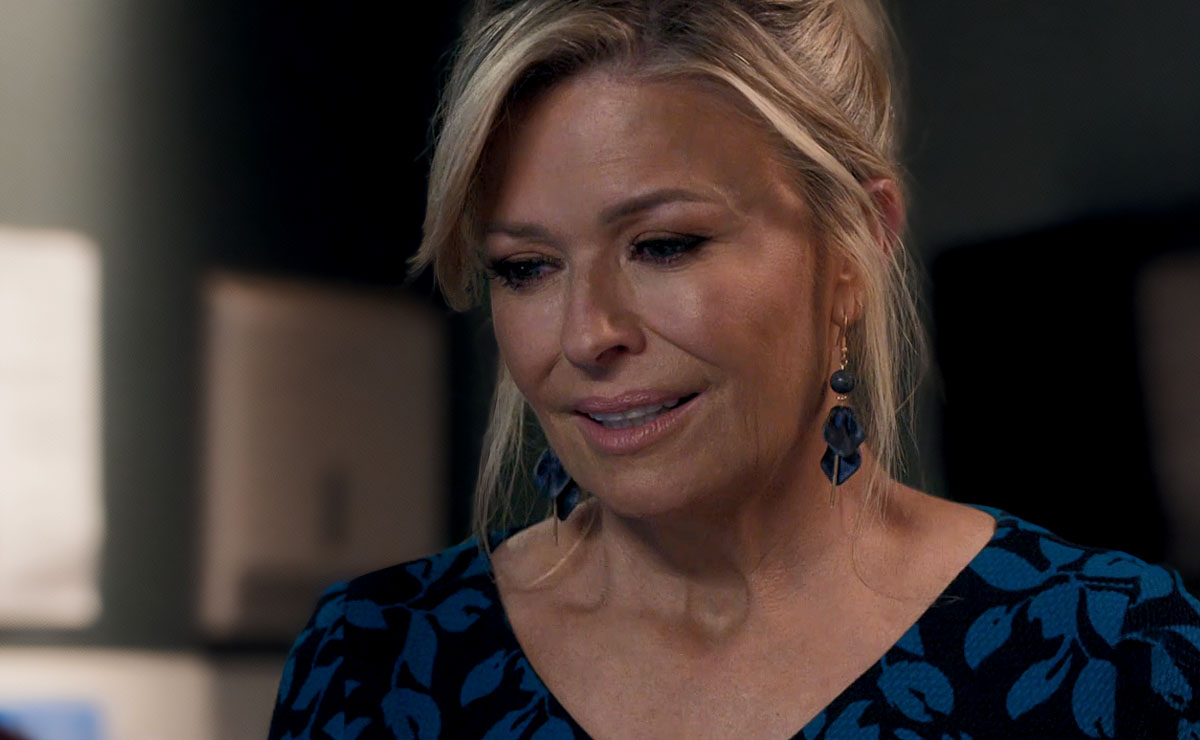 While Alf (Ray Meagher) and Martha (Belinda Giblin) were initially planning on rushing back to the bay from Merimbula to be by Martha's side, Marilyn called them and let them know to head to the city instead.
Emily Symons explains to TV Week that Marilyn feels terrible after what she's put her friends through. "The bomb was supposed to be for her and, if she hadn't signed up with Stunning Organics, this would never have happened," she says.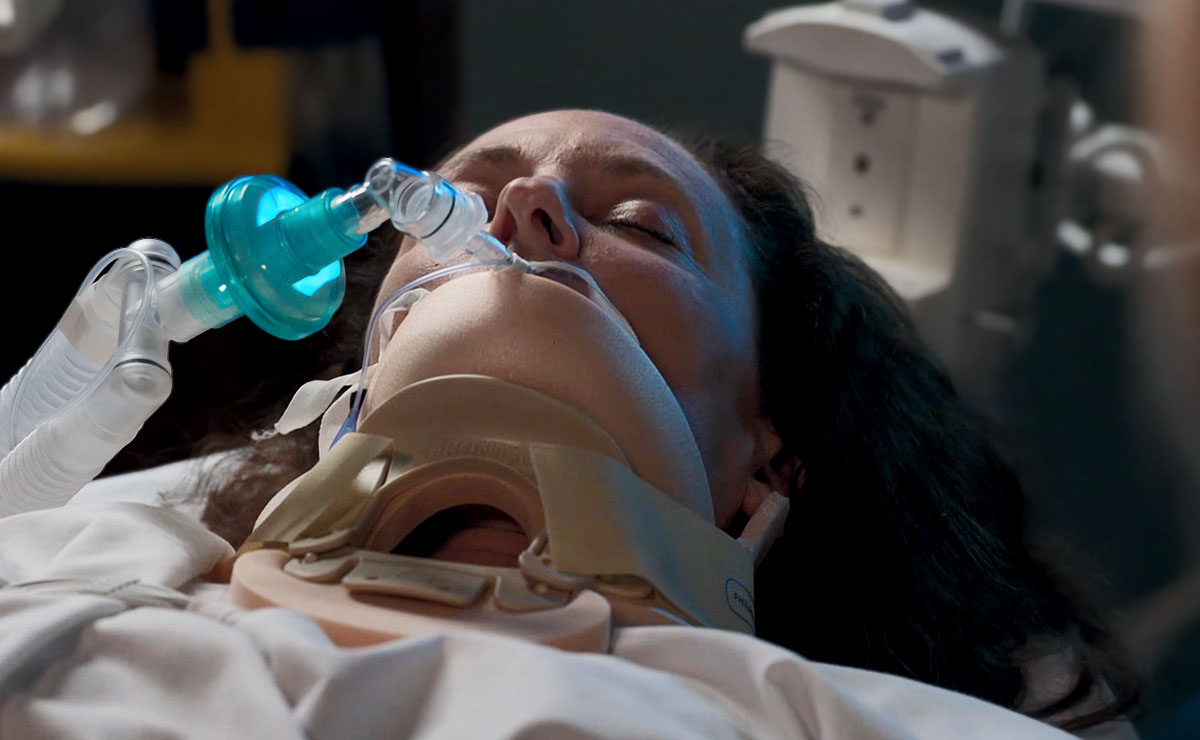 It's the last time we'll see Roo for nearly two months, as her exit to the city coincides with an extended break that Georgie Parker took earlier this year.
Speaking to Yahoo Lifestyle back in March, Georgie stated that she was set to appear in the David Williamson play Rhinestone Rex and Miss Monica at the Ensemble Theatre in Kirribilli.
Georgie's break from filming was said to last around seven weeks, with the play itself running from 11th-29th April. Georgie, and thus Roo, is expected to return to our screens in late July or early August.
As Roo is sent off to the city for treatment, the drama in Summer Bay doesn't stop there.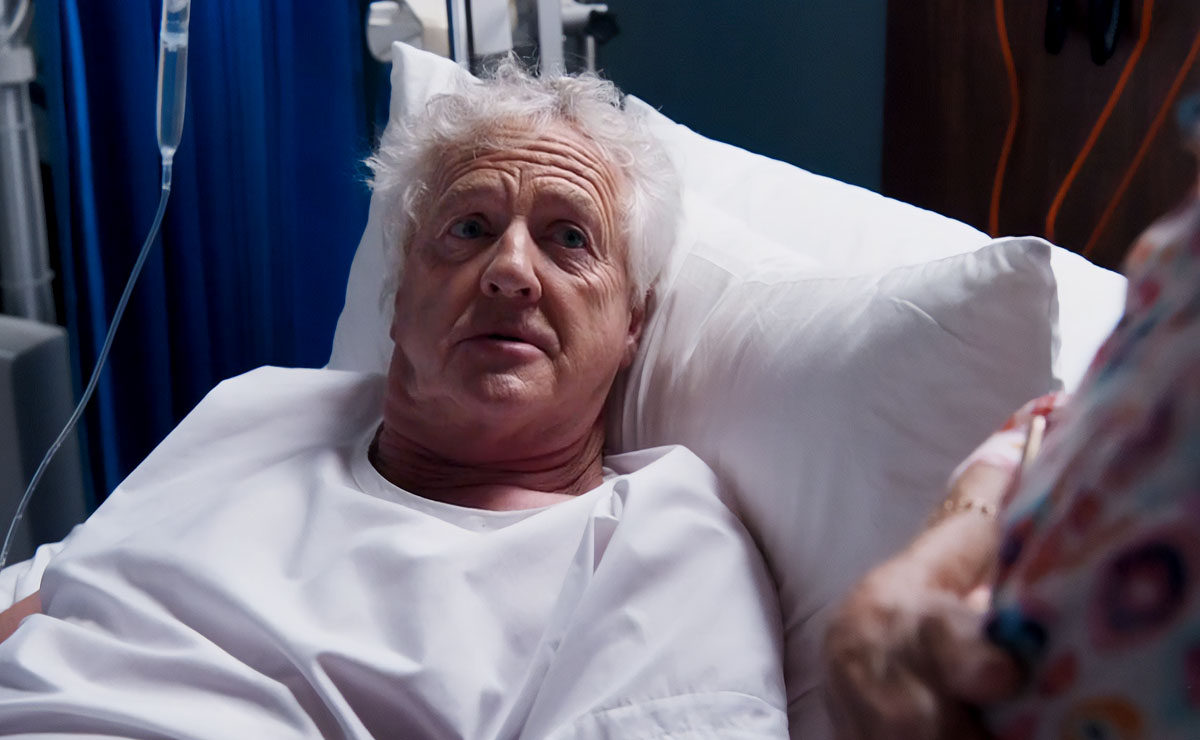 As reported by TV Week, this week John is recovering in his hospital bed after his surgery to repair the bleeding in his abdomen. Things seem to be going fine, until he tries to get out of bed.
Suddenly, he becomes dizzy and clutches his chest in pain. Poor JP is suffering a heart attack!
As Bree rushes to act, will John be okay?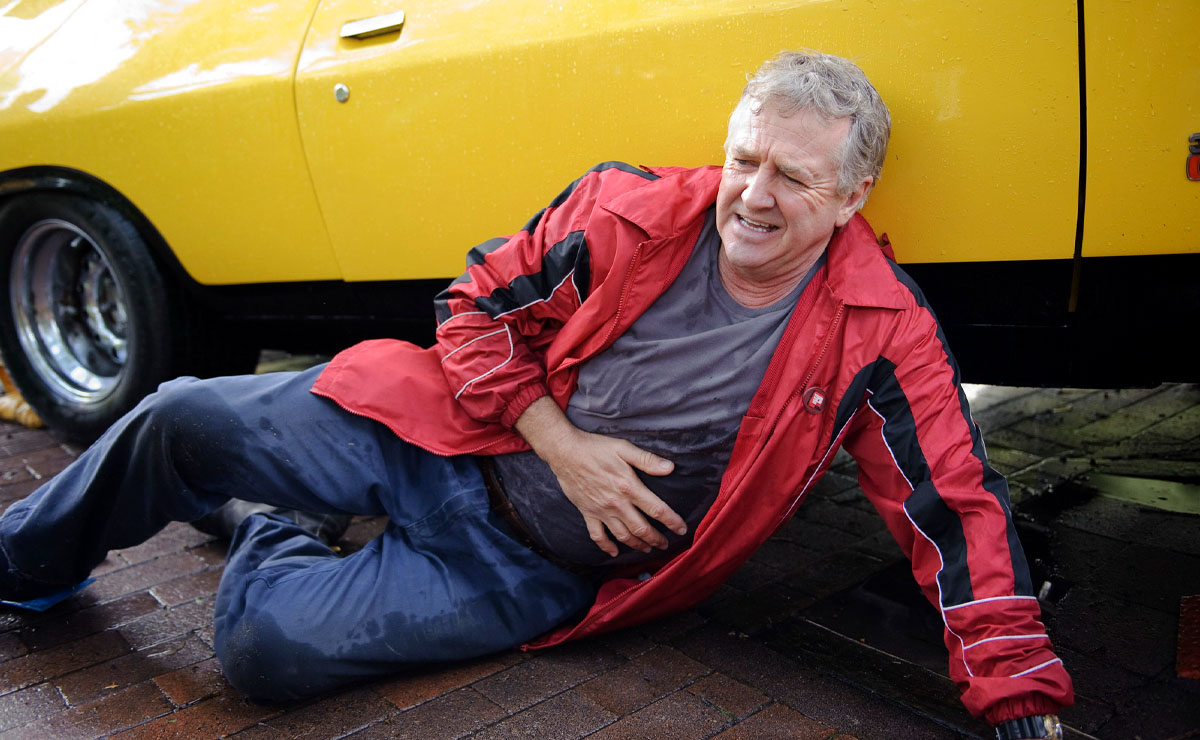 This isn't the first time that John's life has been in grave danger.
He first suffered a heart attack in 2010. He'd spent the day working on his car and complained to Alf that he was suffering for it afterwards, then a later argument with Xavier (David Jones-Roberts) pushed him over the edge. He was found and resuscitated by Penn Graham (Christian Clark).
The latest problem also comes after a brain tumour in 2016-2017, and his stroke in 2020.
While all of this should be enough to put Maz and Kirby (Angelina Thomson) off their search for justice, it just reinvigorates them. Maz promised Roo that she would get justice for what they did to her, and she means it.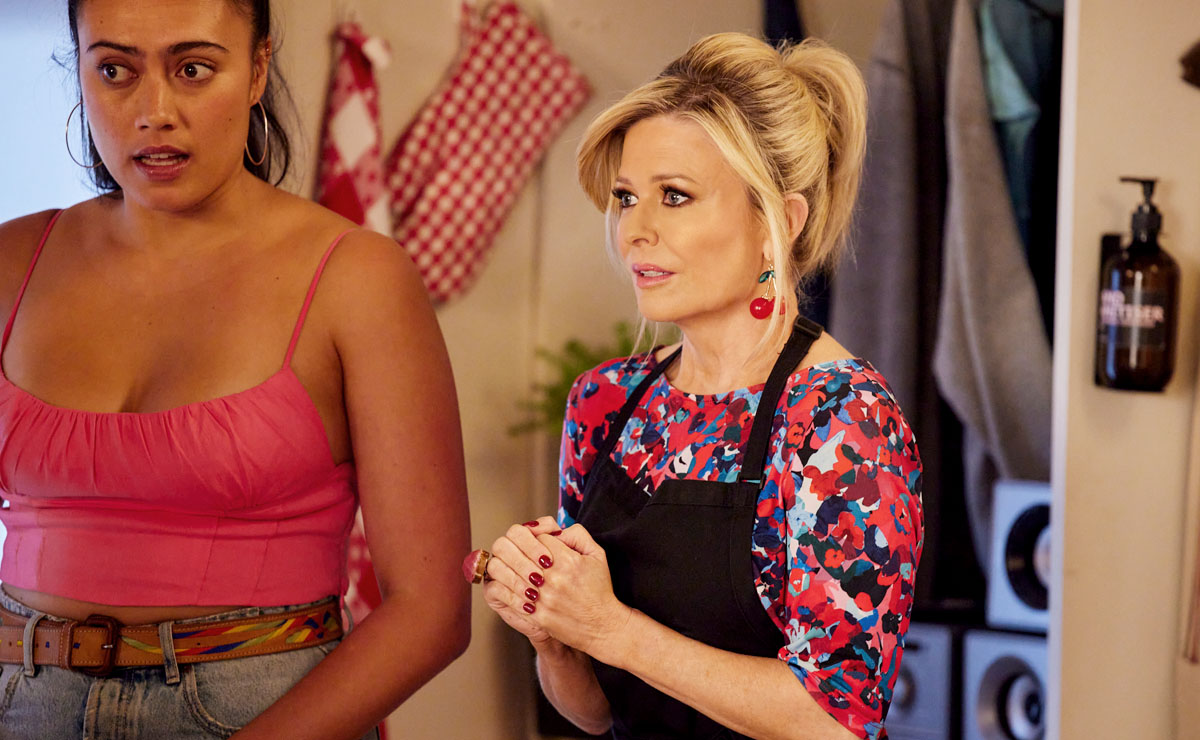 This week, it's revealed that while the police are thoroughly investigating the incident, they can't find anything to pin it to Stunning Organics. Maz is incredulous – are they really going to get away with it?!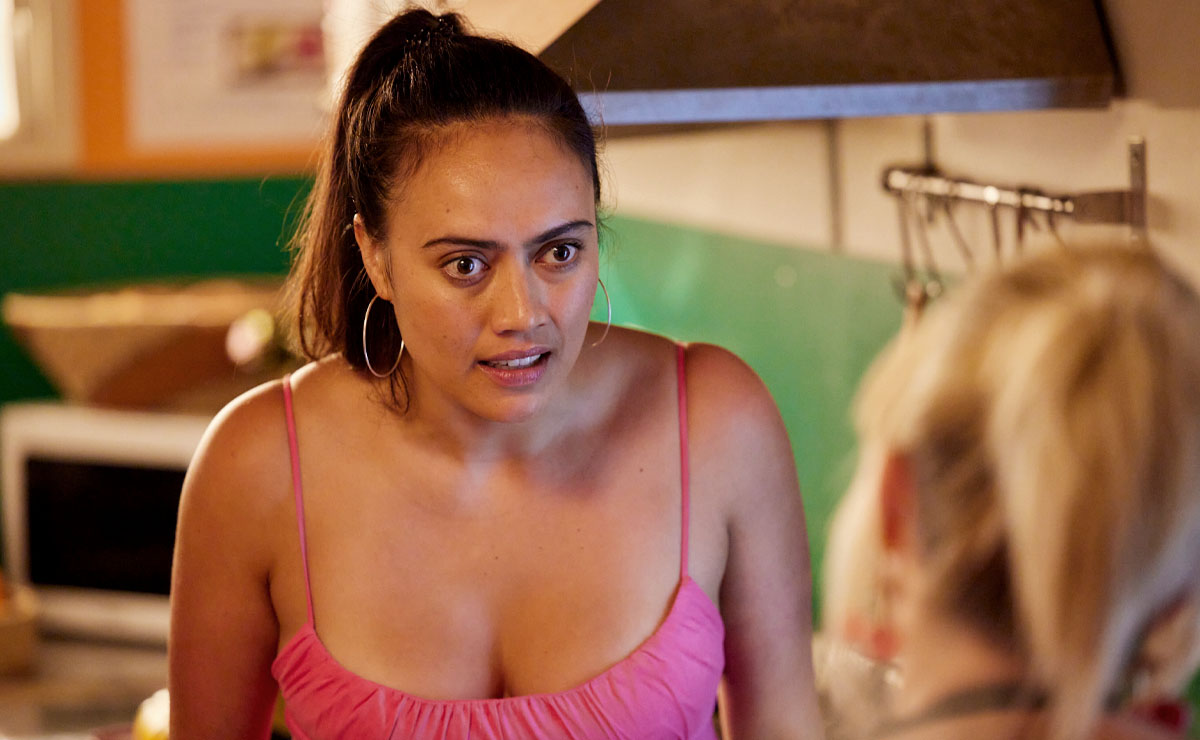 Kirby does some detective work of her own and discovers that Stunning Organics' CEO was forced to step down just weeks before the blast. She believes that he planted the bomb in retaliation, and takes her evidence to Rose (Kirsty Marillier).
However, Rose tells Kirby in no uncertain terms to leave the case to the police. Yet Kirby is frustrated; she lashes out, telling Rose that the police aren't doing enough.
Could the police's lack of action spell an end to Kirby and Rose's friendship?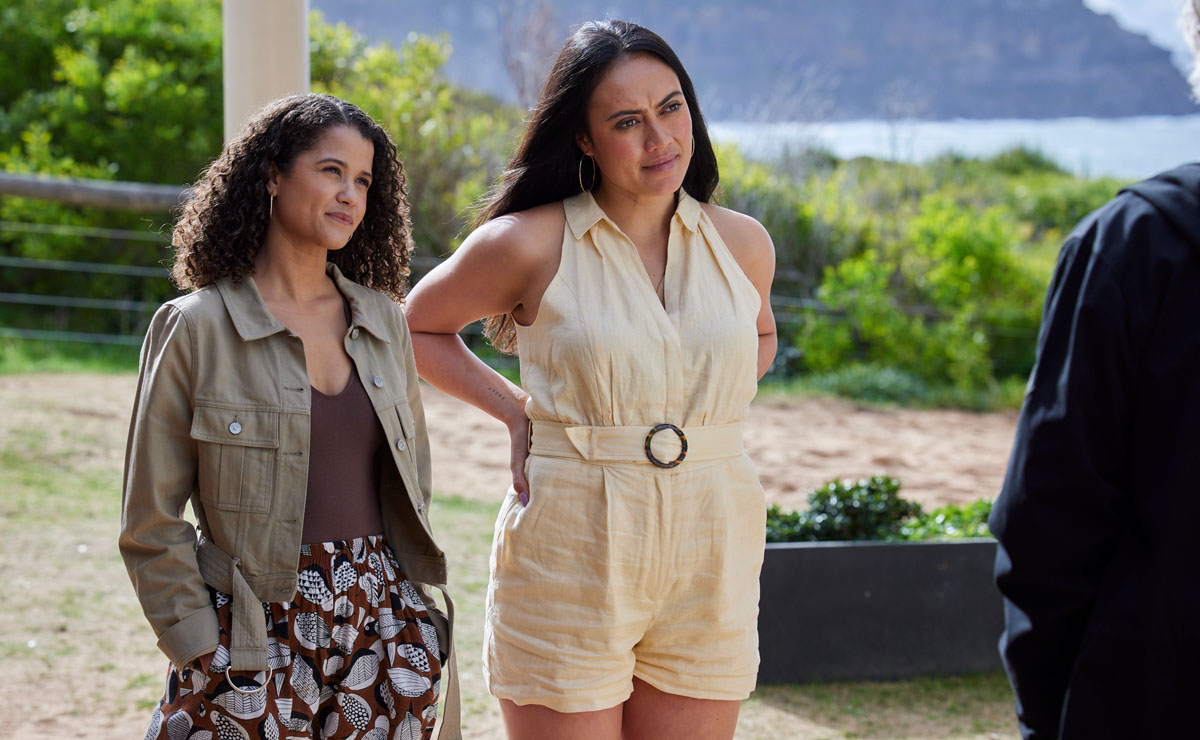 And, more importantly, will Stunning Organics come back for more?
---
Please note there is no episode airing on Monday
Tuesday 13th June (Episode 8058)
Mercedes is intent on sticking around. Can Tane get through to Felicity? Justin worries for Andrew.
Wednesday 14th June (Episode 8059)
Andrew struggles to adjust to his new life. Eden seeks common ground with Mercedes. John's not out of the woods yet.
Thursday 15th June (Episodes 8060-8061)
Can Theo get through to Andrew? Kirby lashes out at Rose. Xander comforts Kate.
Kirby and Rose's friendship is in peril. The Morgan household is on edge. Xander attempts to set some boundaries.
Spoilers in your inbox every weekend!