Home and Away Spoilers – New arrival Elandra wants answers from Mali!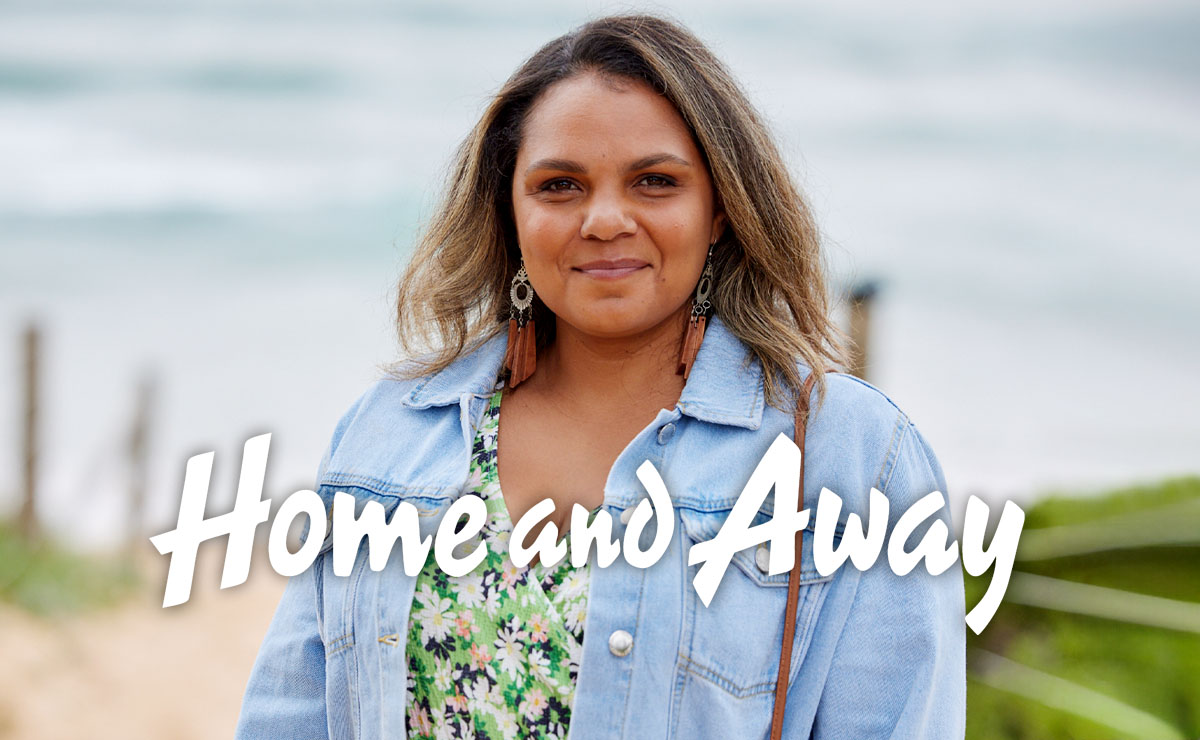 Next week on Home and Away in the UK, Mali's sister Elandra arrives in Summer Bay looking for answers, while Mackenzie and Gabe are left devastated.
After a pretty shaky start to their relationship, Mali (Kyle Shilling) and Rose (Kirsty Marillier) face another curveball when they receive an unexpected visitor.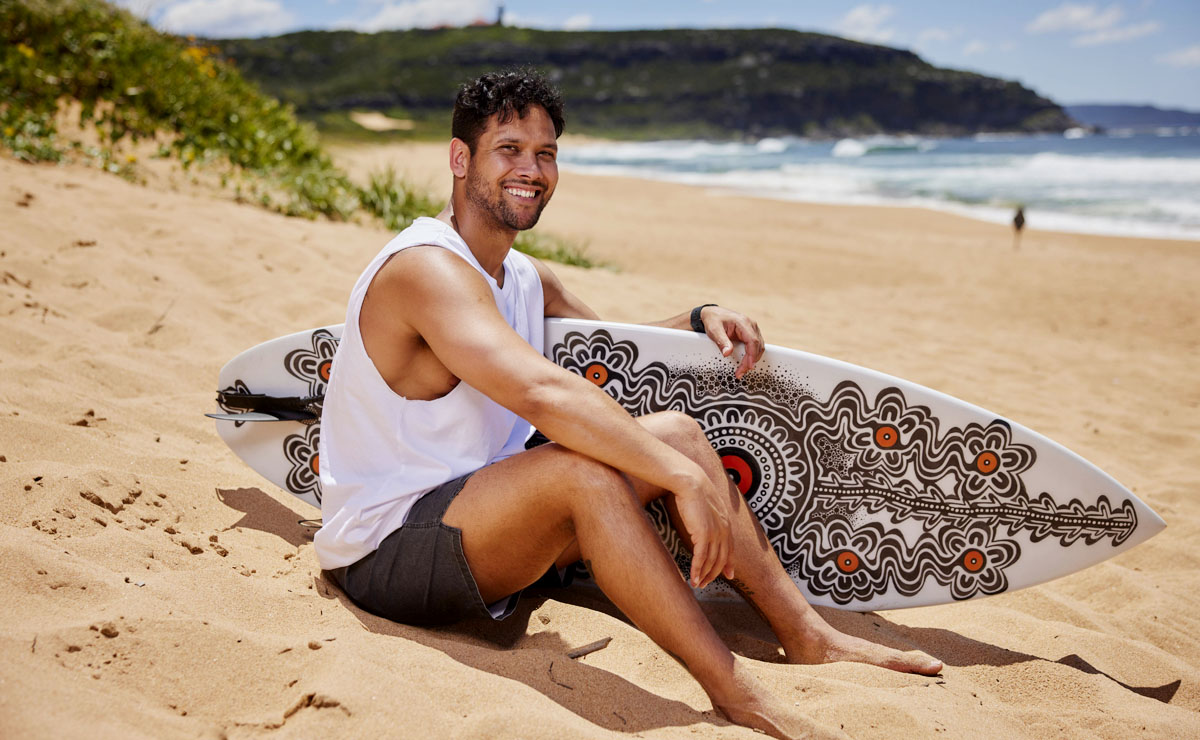 We've heard a lot about Mali's family in Mantaray Point, said to be a few hours up the coast, since his arrival in the bay last month. Having been offered a permanent position at the board shop by mate Dean (Patrick O'Connor)—for whom he has been shaping boards off-screen for some time—Mali was torn given his commitments to his large family back home.
Mali is the youngest of seven siblings, with his numerous sisters and widowed mother often relying on him. Whilst his family means the world to him, the draw of Summer Bay and the opportunity to stand on his own two feet proved too great, as he agreed to take care of things at the shop for a trial period.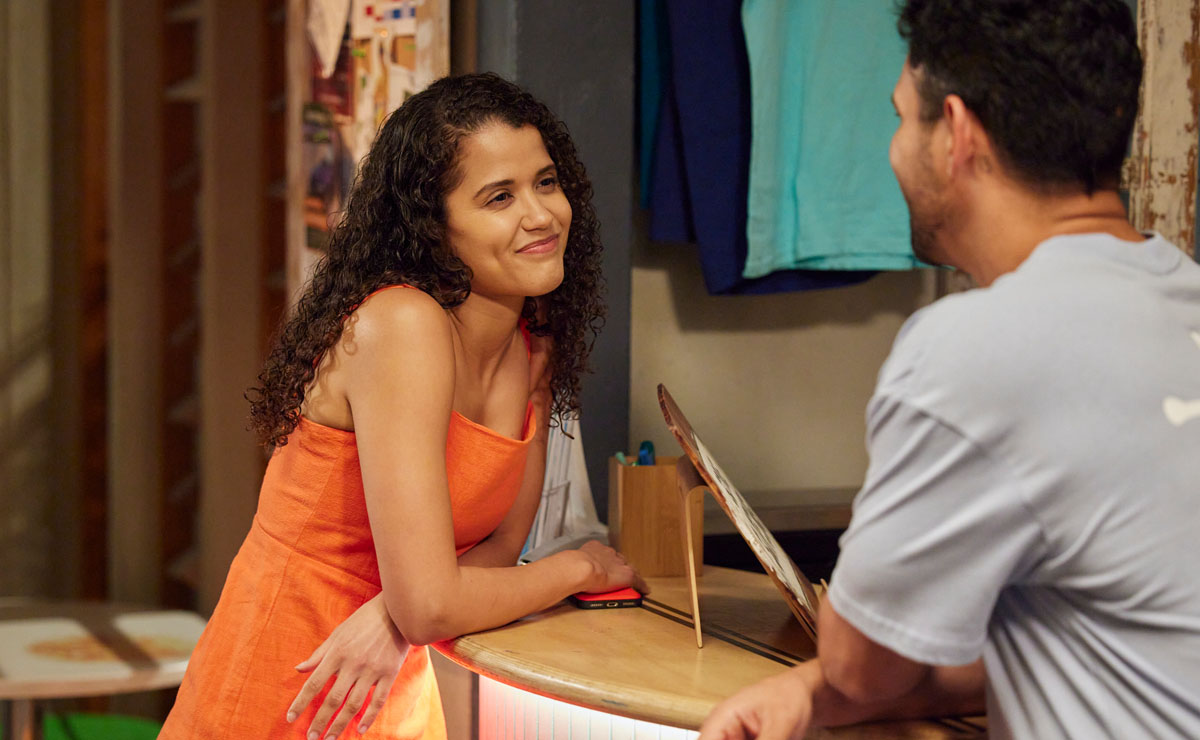 Of course, career prospects haven't been the only thing on Mali's mind when making his decision, with Rose being pretty high up on his list of reasons to stick around.
Rose was delighted to hear that Mali had talked things over with his family and they'd given their blessing for the move… at least that's what he'd said!
Next week, Rose and Mali are feeling loved up, having had their first 'sleepover' together in Mali's caravan.
Their moment is soon interrupted by a knock on the door, and Mali's face drops as a familiar voice calls out his name. Jumping out of bed as he tells a confused Rose to get dressed, Mali opens the door to find his sister Elandra (Rarriwuy Hick) standing before him.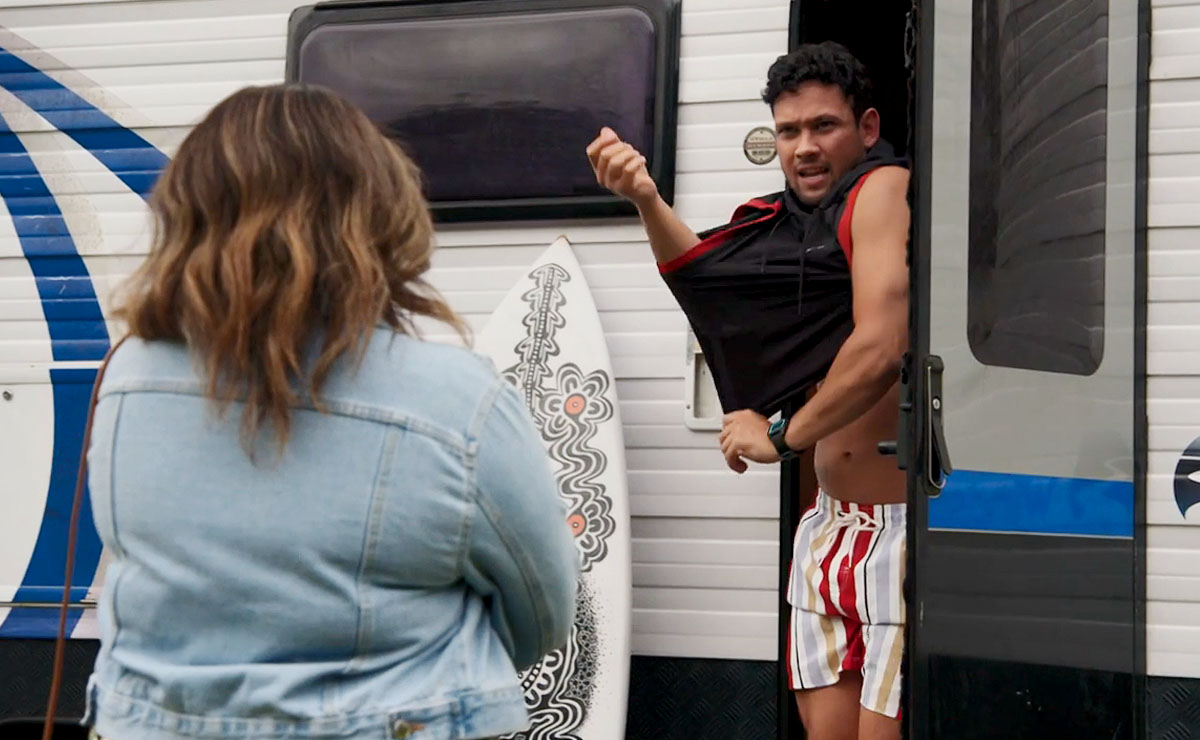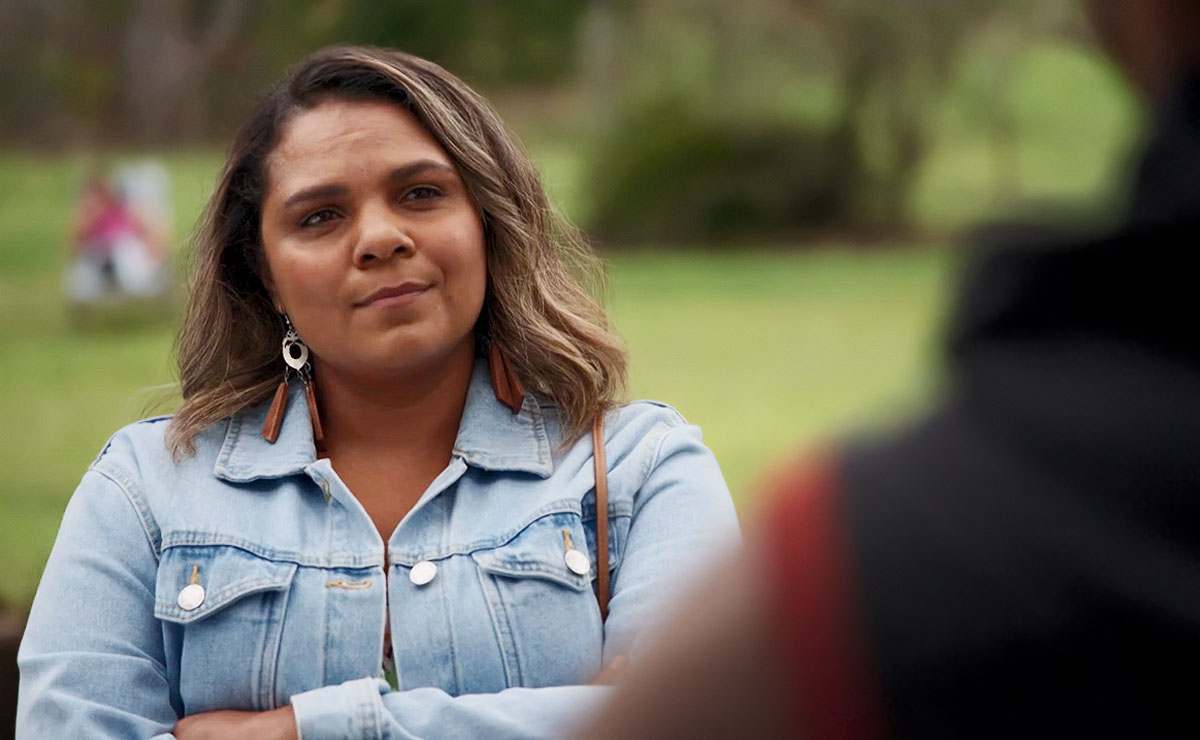 "What are you doing here?" Mali asks.
"I came to ask you the same thing," Elandra replies.
As a sheepish Rose emerges from the van, she's not sure what to make of the mystery woman standing in front of her.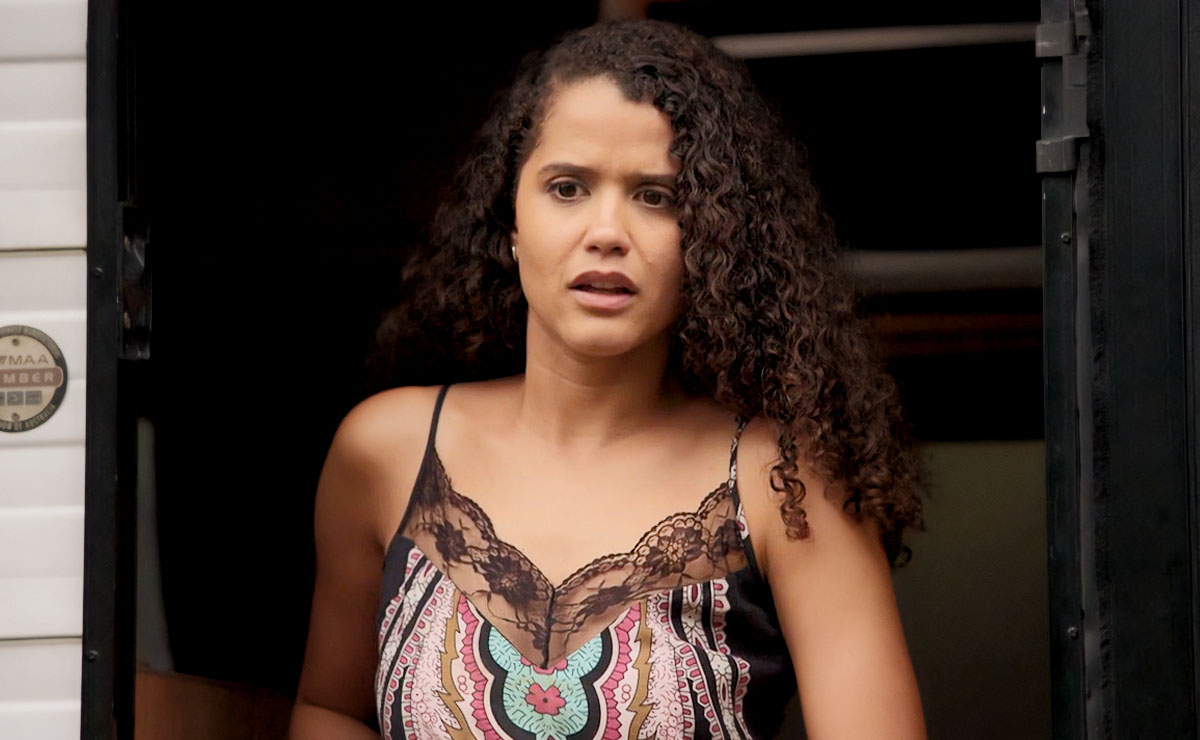 With Mali too flustered to answer Rose's questions, Elandra introduces herself as Mali's big sister.
As Rose exchanges pleasantries, she feels even more awkward when Elandra explains that Mali hadn't mentioned there was a woman on the scene!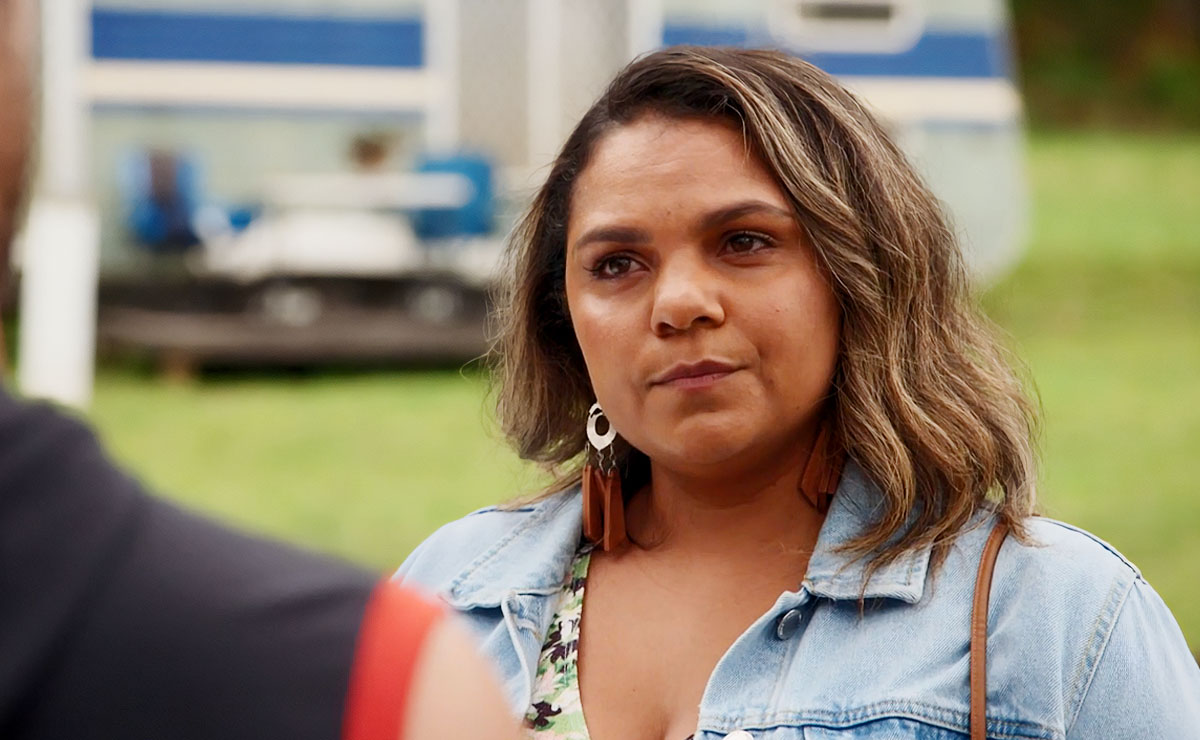 "In fact there's a lot he hasn't told me," Elandra continues. "I didn't even know he'd moved…"
Rose is shocked by this revelation, asking Mali if he really didn't tell his family that he was leaving Mantaray Point.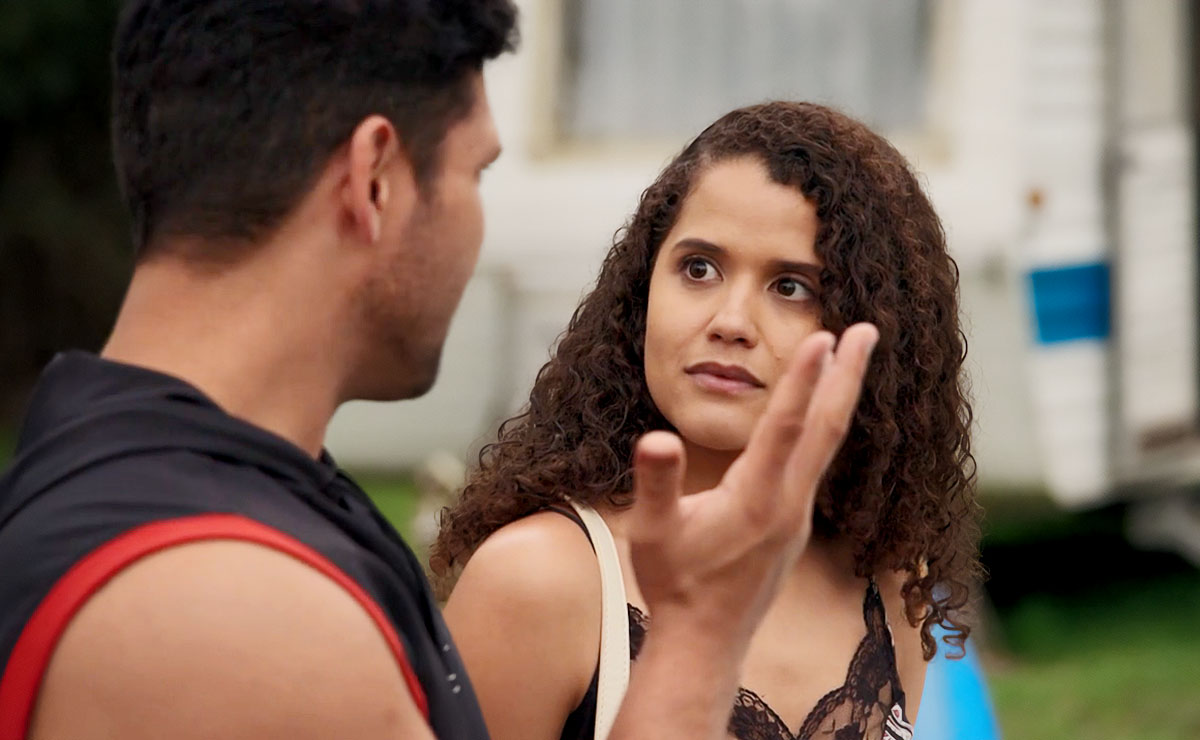 Mali points out that that's not strictly true, but Elandra informs him that telling just one of his brothers doesn't really count!
After Rose makes a hasty exit, Elandra asks Mali to help her understand his reasons for moving without telling them, but he struggles to explain. Adamant that he hasn't just done so on a whim, or for the sake of a girl, Mali asks Elandra to walk with him to the beach.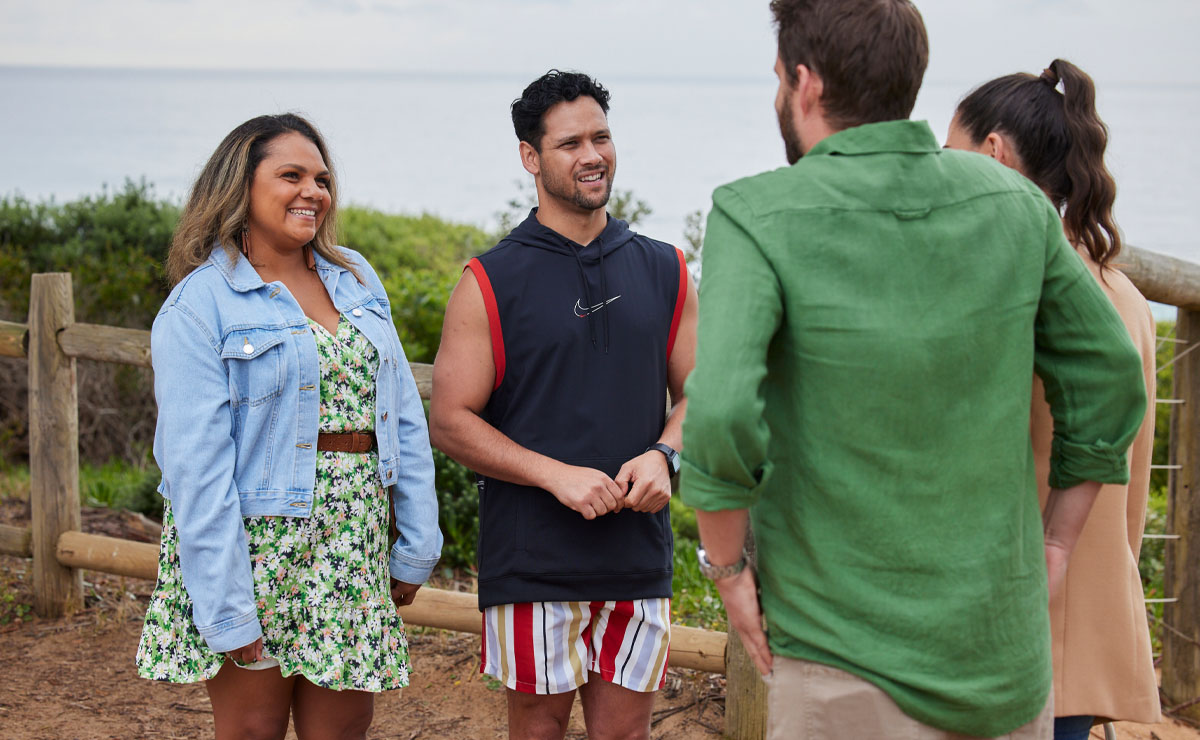 Once there, the two bump into Mackenzie (Emily Weir) and Gabe (Akos Armont), and Mac is quick to sing Mali's praises—not only are his surfboards amazing, but he's also a talented instructor… which again, is news to Elandra. She teases Mali by telling them that he always was the gifted one in the family.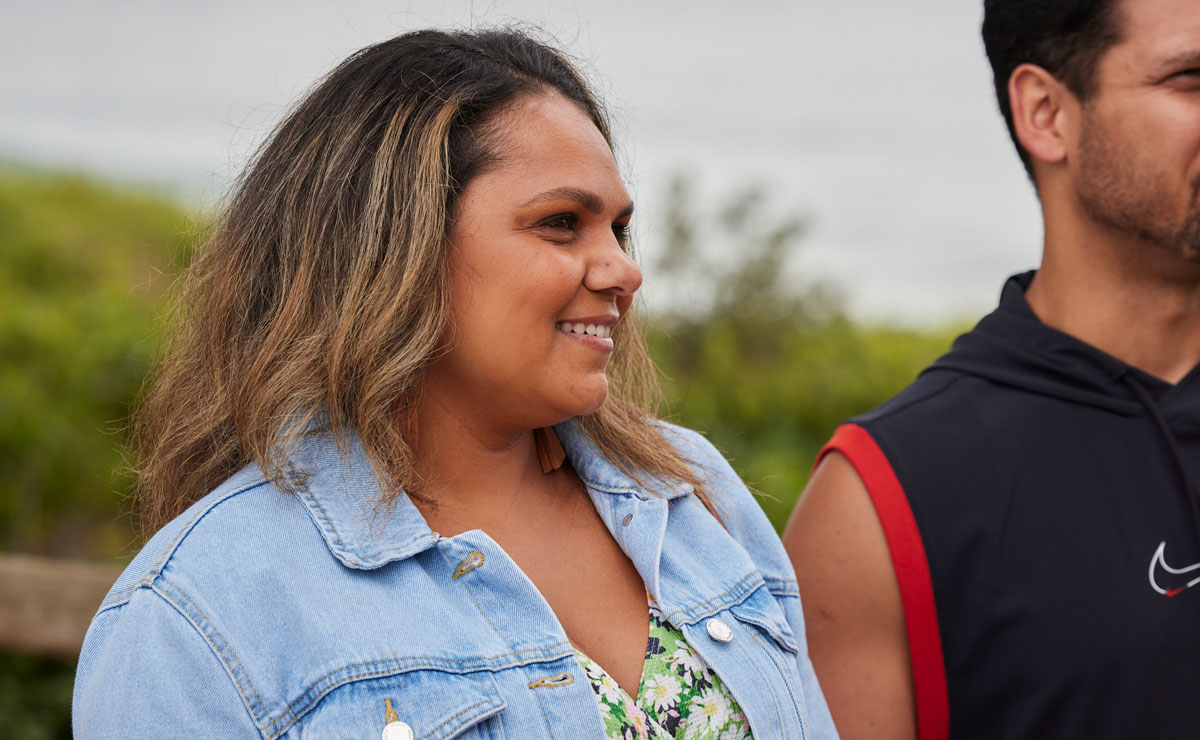 Elandra is beginning to see why Mali has taken this opportunity, as he explains that he's turned out to be pretty good at running the board shop.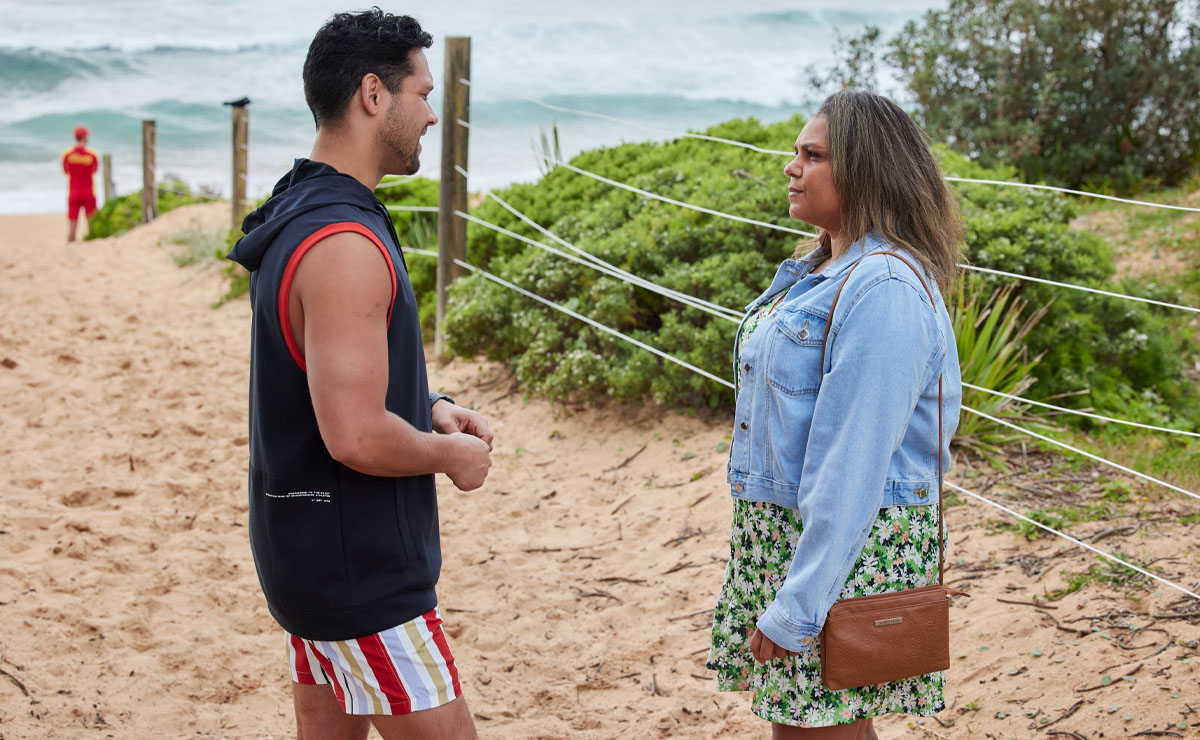 Mali's passion for the job is all too obvious, and Elandra is further impressed when he takes her to the surf club to show her the shop. With a ready-made, successful business good to go, he points out that it would have been silly to turn it down.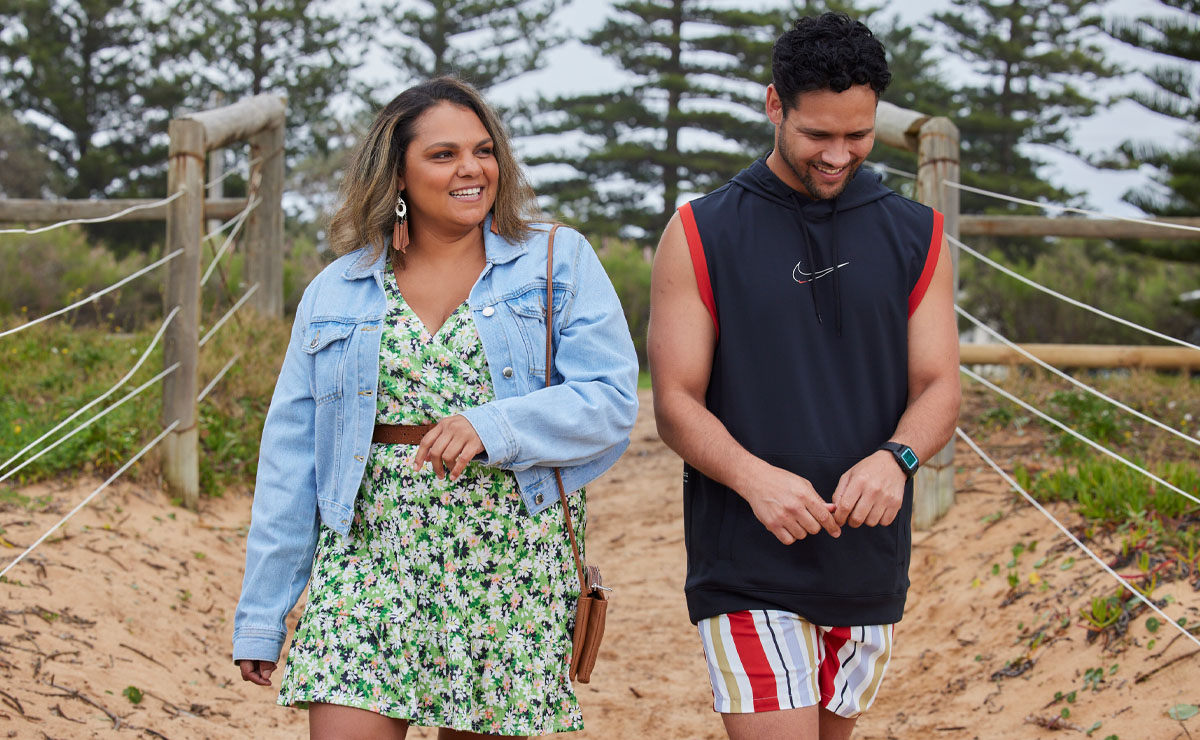 Elandra can't deny that, but still wonders whether he could have set up something similar back in Mantaray Point, where his family are there to support him.
The two are interrupted by the arrival of Rose and Xander (Luke Van Os), and Elandra suddenly decides she's had enough of Mali's tour of the bay… she and Rose are off to have lunch together.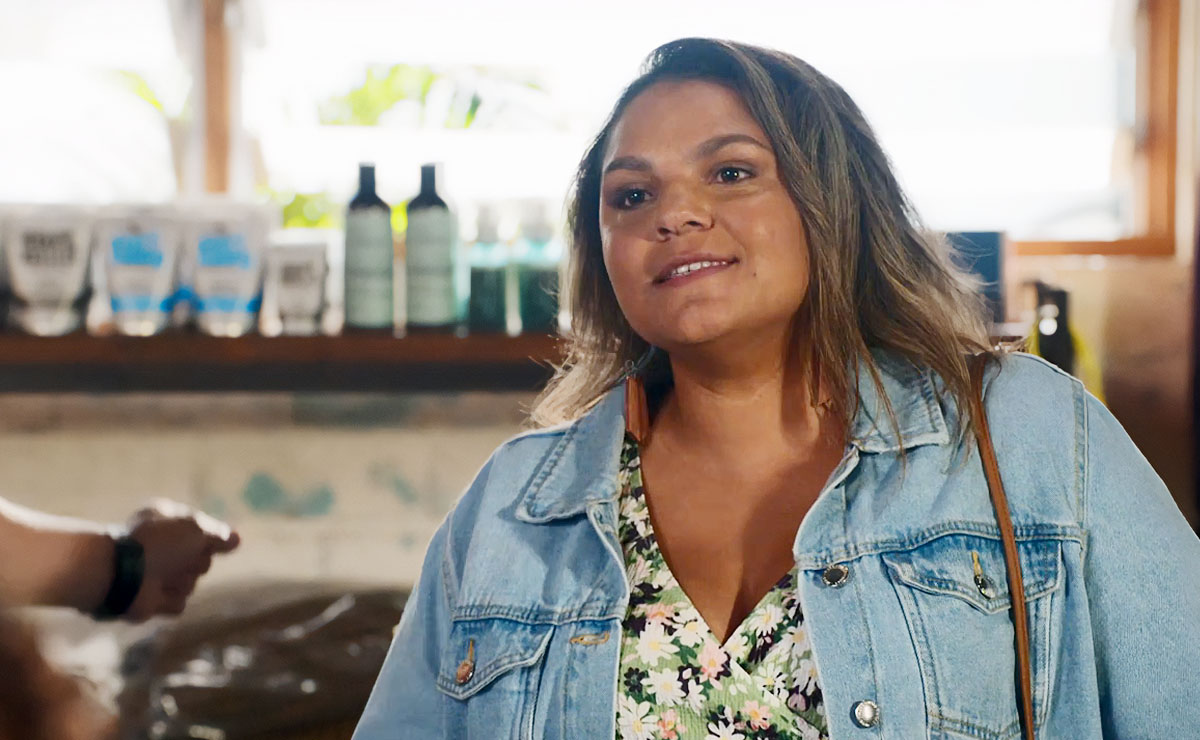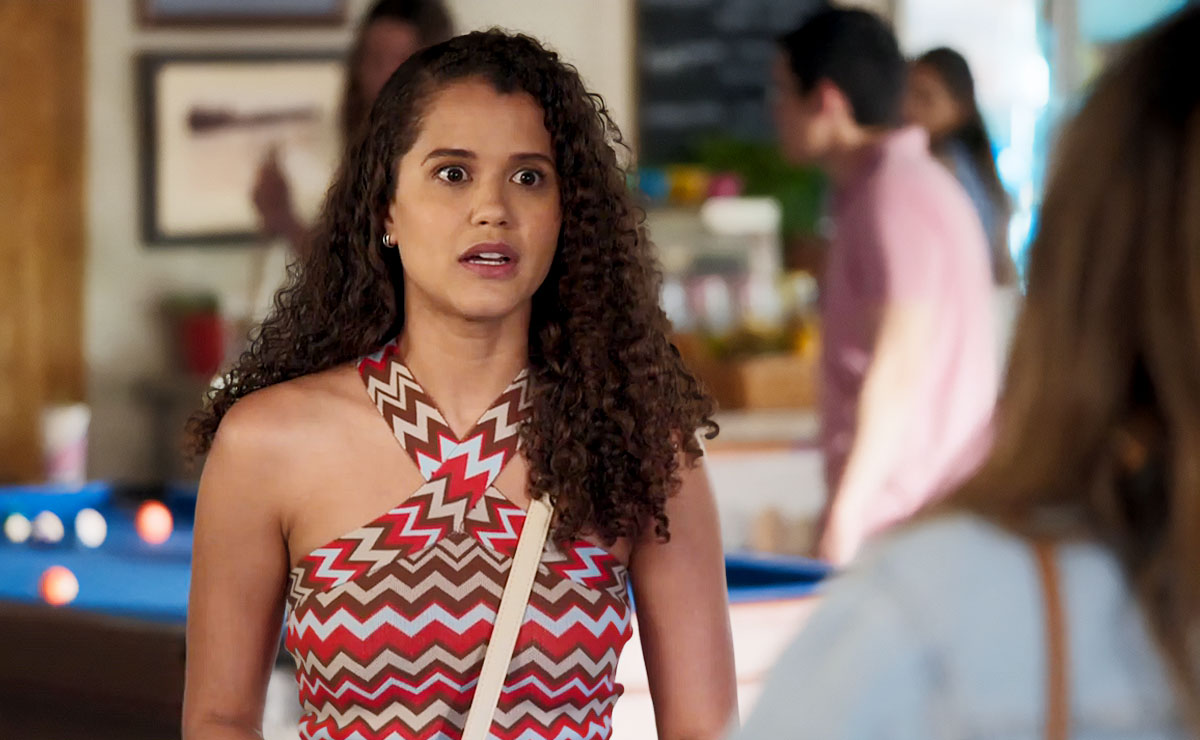 "We are…?" Rose gasps, before Elandra beckons her up to Salt.
Will Rose be able to cope with Elandra's interrogation, and convince her that Summer Bay is right for Mali?
---
Meanwhile, Mackenzie is doing all she can to try and take Gabe's mind off his impending test results.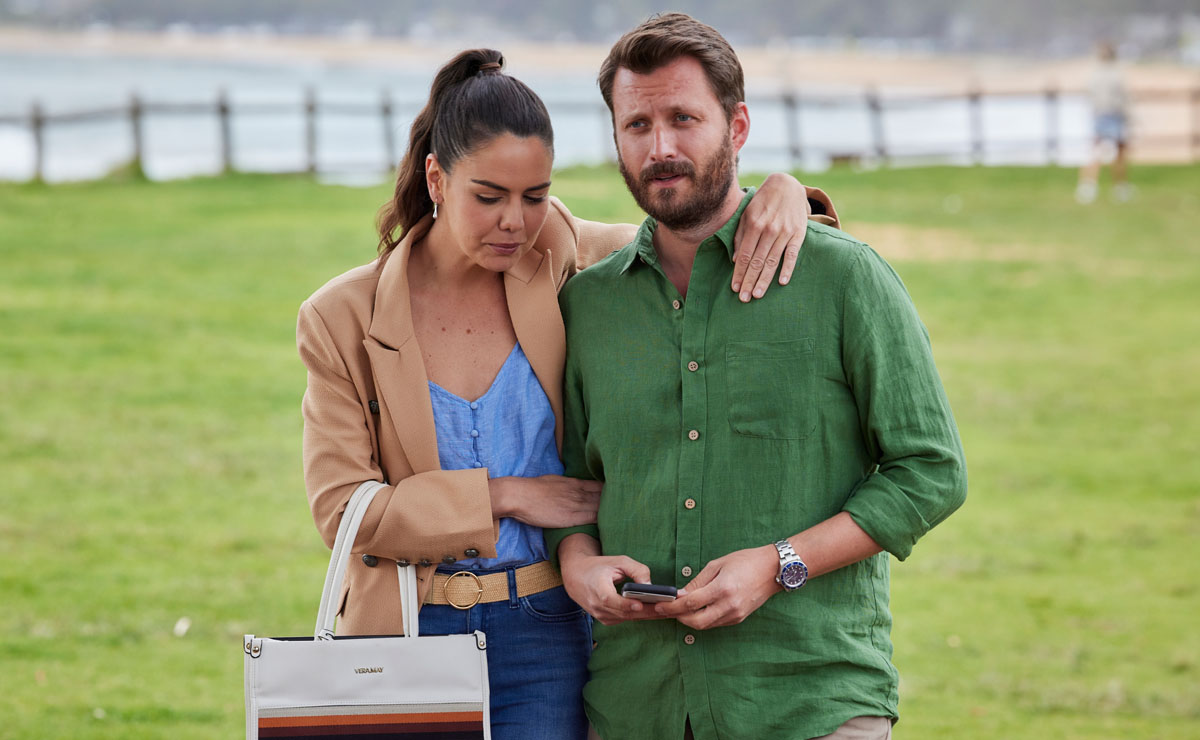 After a routine blood test at the hospital unearthed some abnormalities, Gabe is convinced that his non-Hodgkin's lymphoma has returned, after spending the last year in remission.
Gabe had attempted to break up with Mac to spare her the potential heartache, but she had already been informed of Gabe's fears by her brother Dean (Patrick O'Connor), and managed to convince Gabe to fight for their future together by having the tests to confirm either way.
Despite being exhausted, Gabe is determined to keep himself busy as he waits for the phone to ring.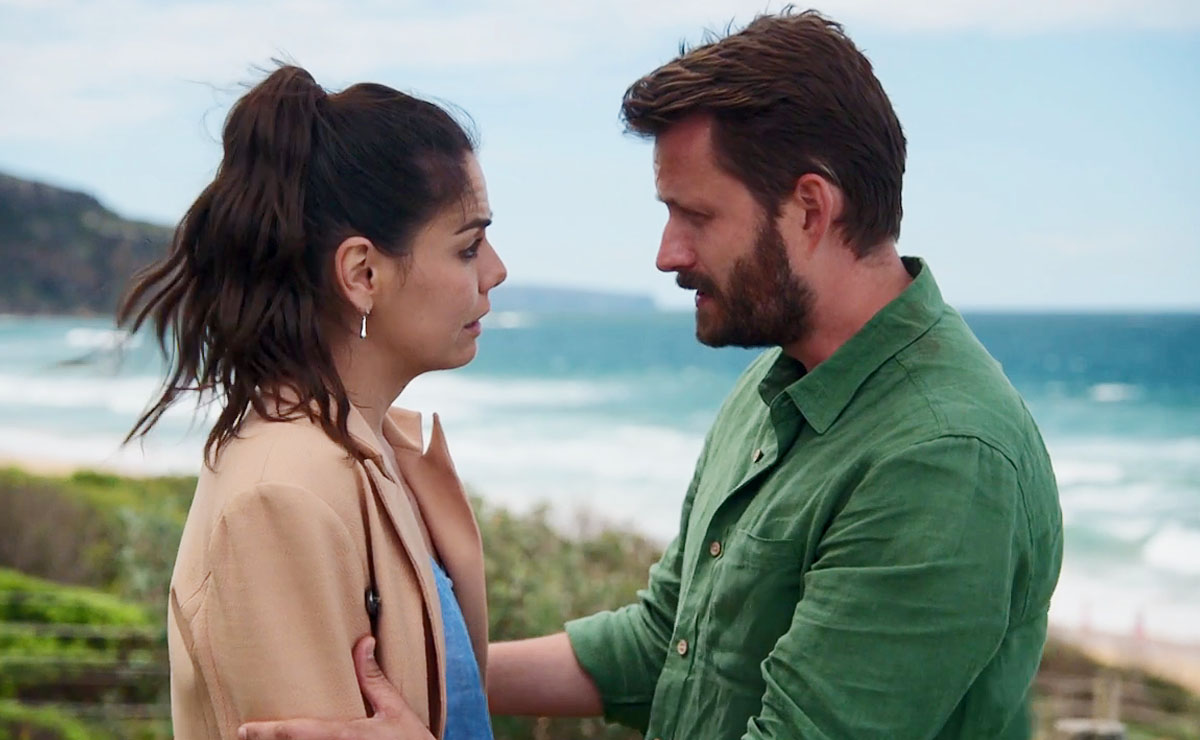 But when the call finally comes, the news is worse than they ever could have expected.
As Gabe confirms to Mac that his cancer has indeed returned, she assures him that he'll be able to beat it again.
Except he won't… it has already spread to his bones, and there's nothing that can be done for him.
Having only found each other again, four years after he walked out on their engagement, it seems Mac is now going to lose Gabe forever!
---
Monday 24th April (Episode 7981)
Kirby discovers Ava's secret obsession. Justin searches for his daughter. Mali's family comes knocking.
Tuesday 25th April (Episode 7982)
Gabe fears the worst. Rose gets grilled by Mali's sister. Ava's obsession breaks Justin's heart.
Wednesday 26th April (Episode 7983)
Ziggy delivers Gabe a bitter pill to swallow. Mackenzie won't give up on the future. Will Nikau and Bella get a second shot at love?
Thursday 27th April (Episode 7984)
Felicity's strong facade crumbles. Bree worries Remi's musical return is premature. Bella fears saying goodbye to Nikau again.
Friday 28th April (Episode 7985)
Remi pushes through pain for Bree. Eden pours her heart out for Cash. Tane's loneliness catches Felicity's eye. Could Dean's happy family be ripped apart?
---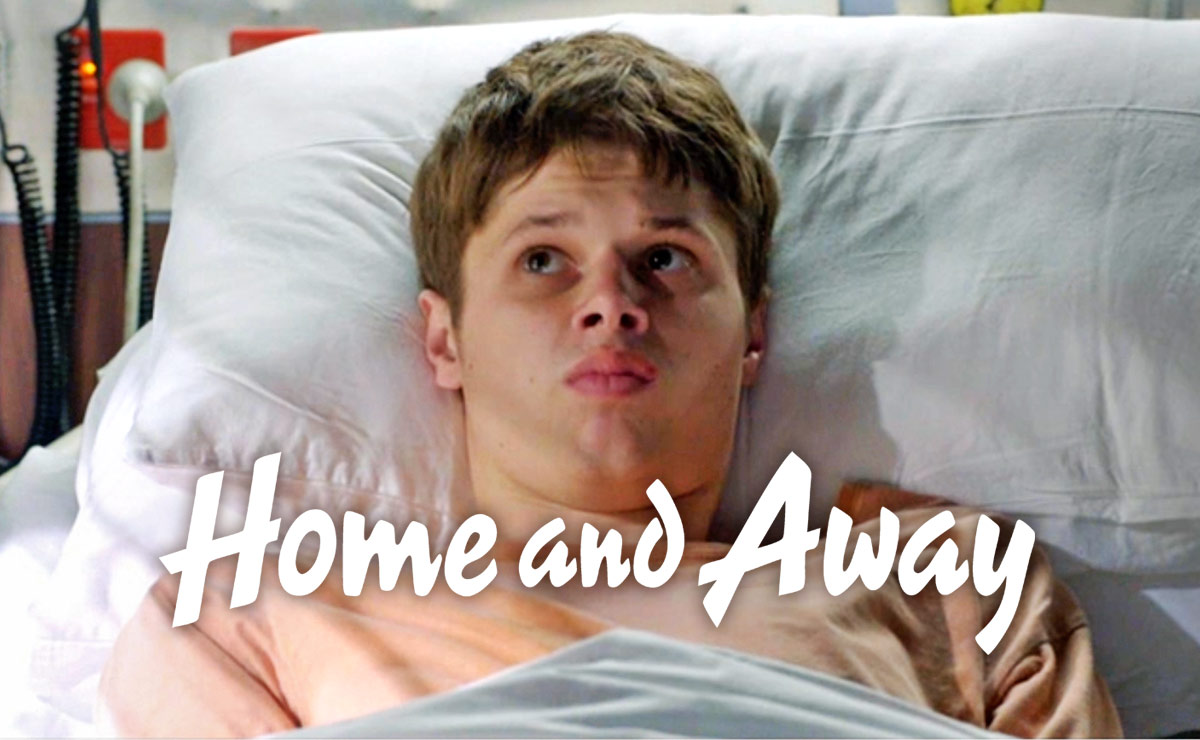 The show has given the first look at a brand new character, believed to be named Andrew, in a new promo.
Spoilers in your inbox every weekend!