Home and Away Spoilers – Felicity gets bored of married life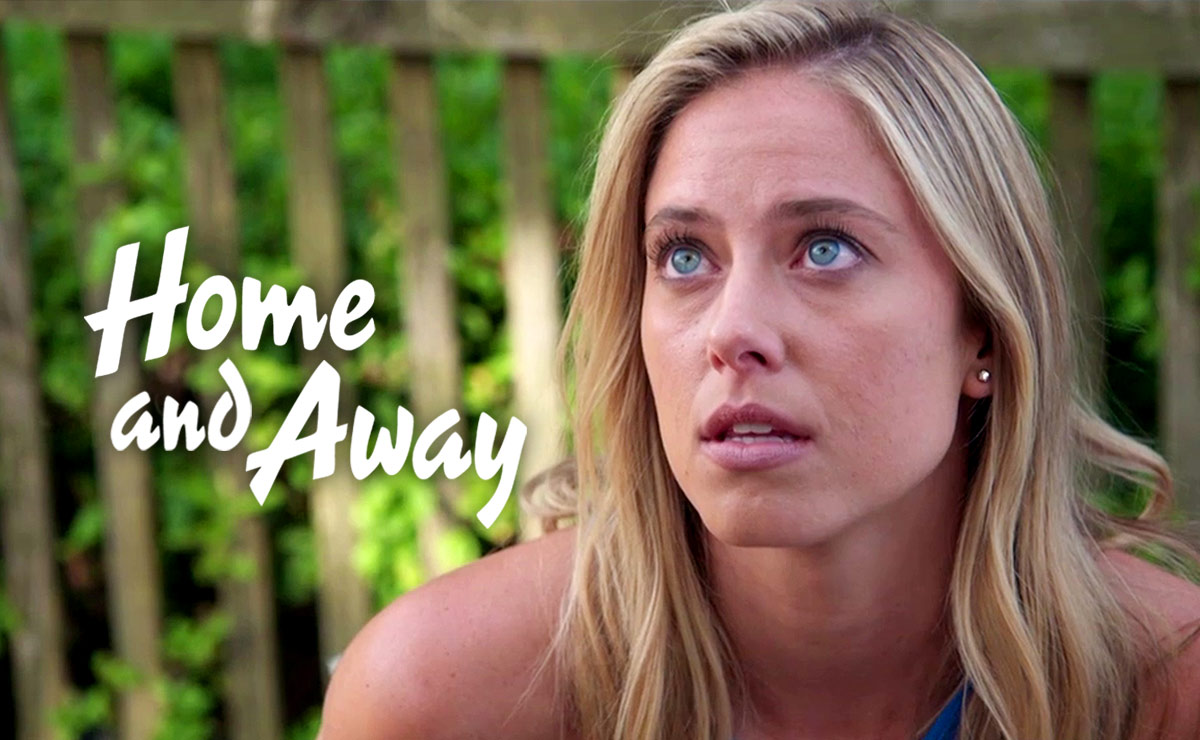 Coming up this week on Home and Away in Australia, Felicity realises that married life isn't all it's cracked up to be, while Justin prepares to say goodbye to Ava forever.

After marrying in a beautiful Māori ceremony in remote bushland last week, Tane (Ethan Browne) and Felicity (Jacqui Purvis) jetted straight off for a week's honeymoon in New Zealand, to visit the Parata whānau. But on their return this week, it seems that Flick takes the honeymoon period being over a little too literally.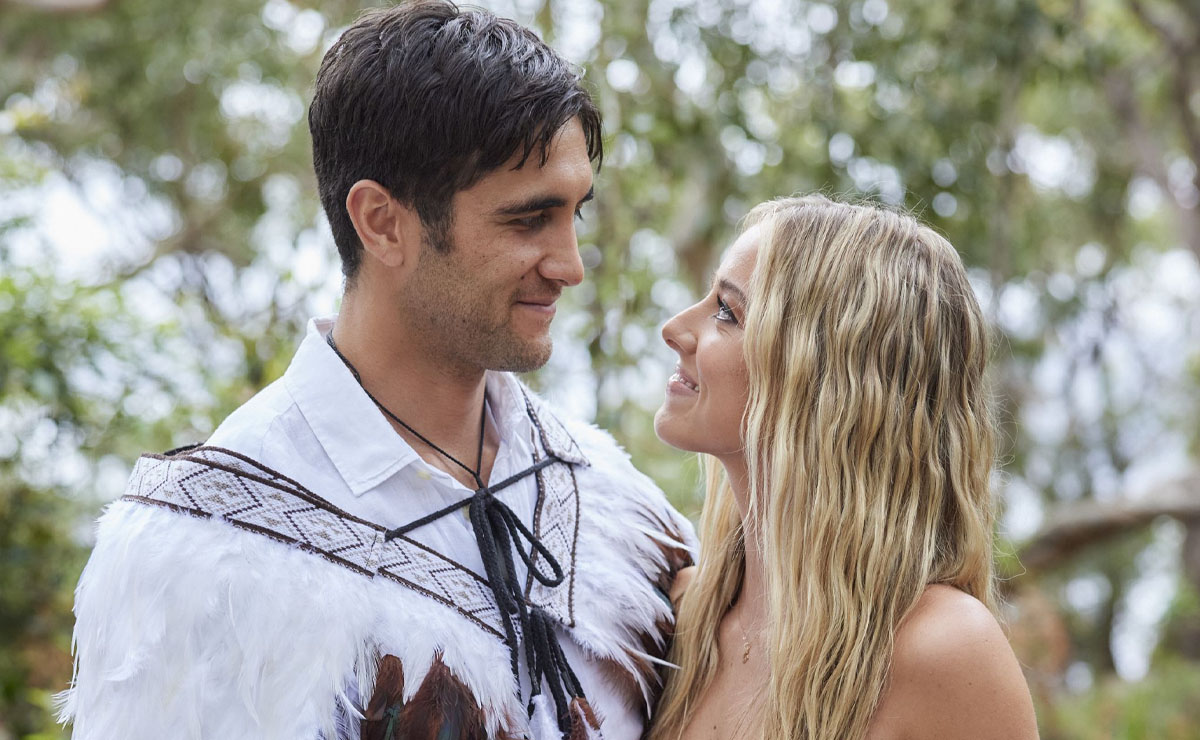 Tane originally had members of his family present at their first attempt at a wedding (albeit without some of the most important ones who couldn't make it for various reasons), but when that all went wrong, the couple decided on a more lowkey ceremony the second time around.
The short break finally provided Flick with the opportunity to get to know the extended Parata family, and on their return to Summer Bay this week, Flick is still on a high.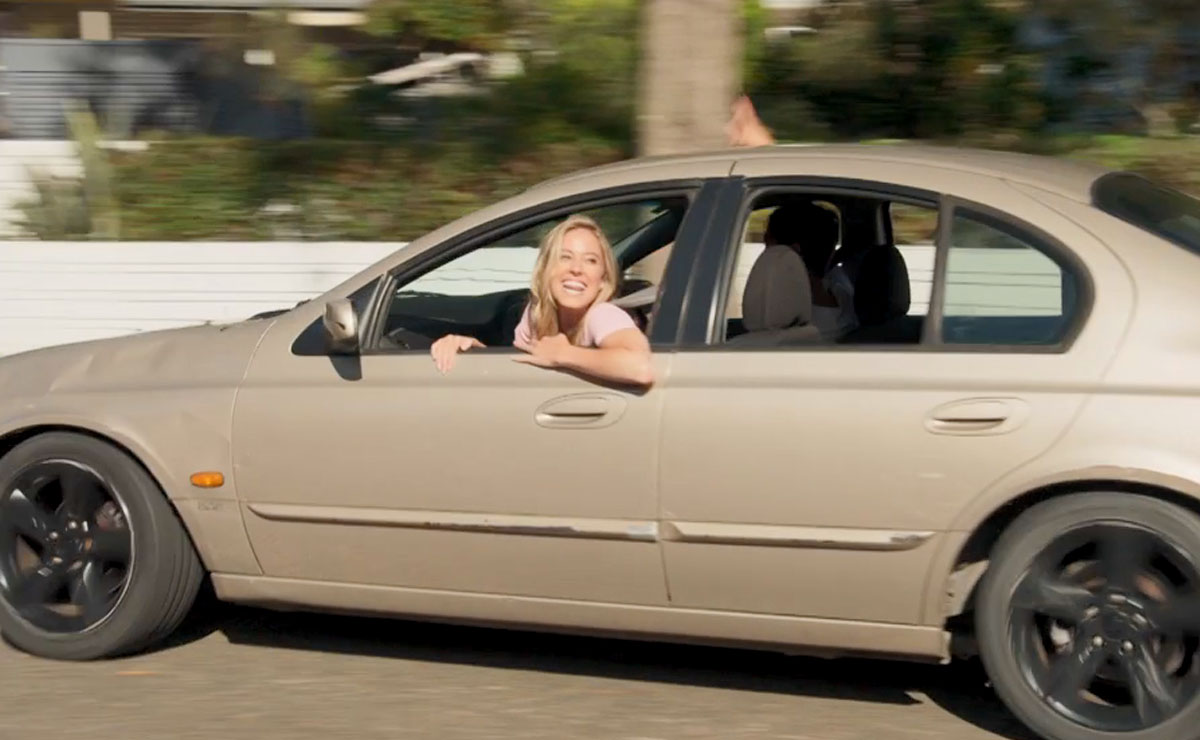 As seen in the promo for tonight's episode, Kirby (Kirsty Marillier) and Theo (Matt Evans) witness the newlyweds driving back down Saxon Avenue on their return home.
"Did you miss us?" Flick shouts out of the window, as Theo shouts "Welcome home" back to her.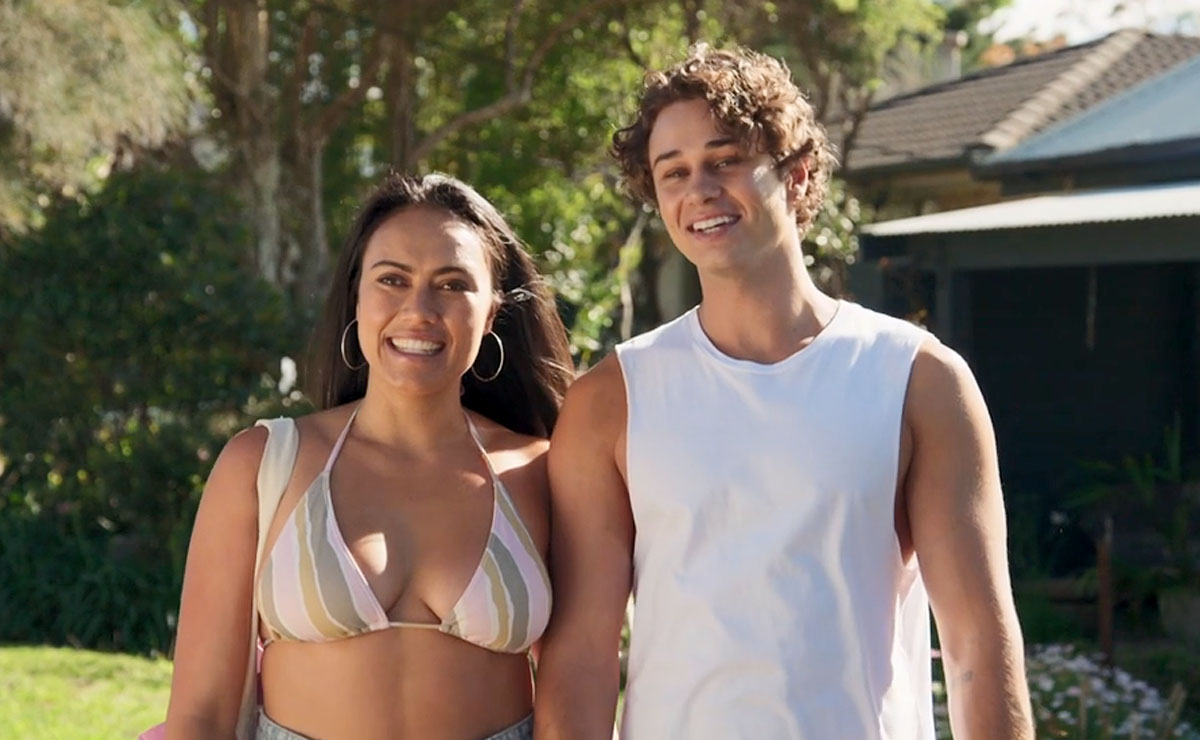 Kirby comments that Flick looks so happy, as Tane then goes on to carry Flick over the threshold in the age-old tradition.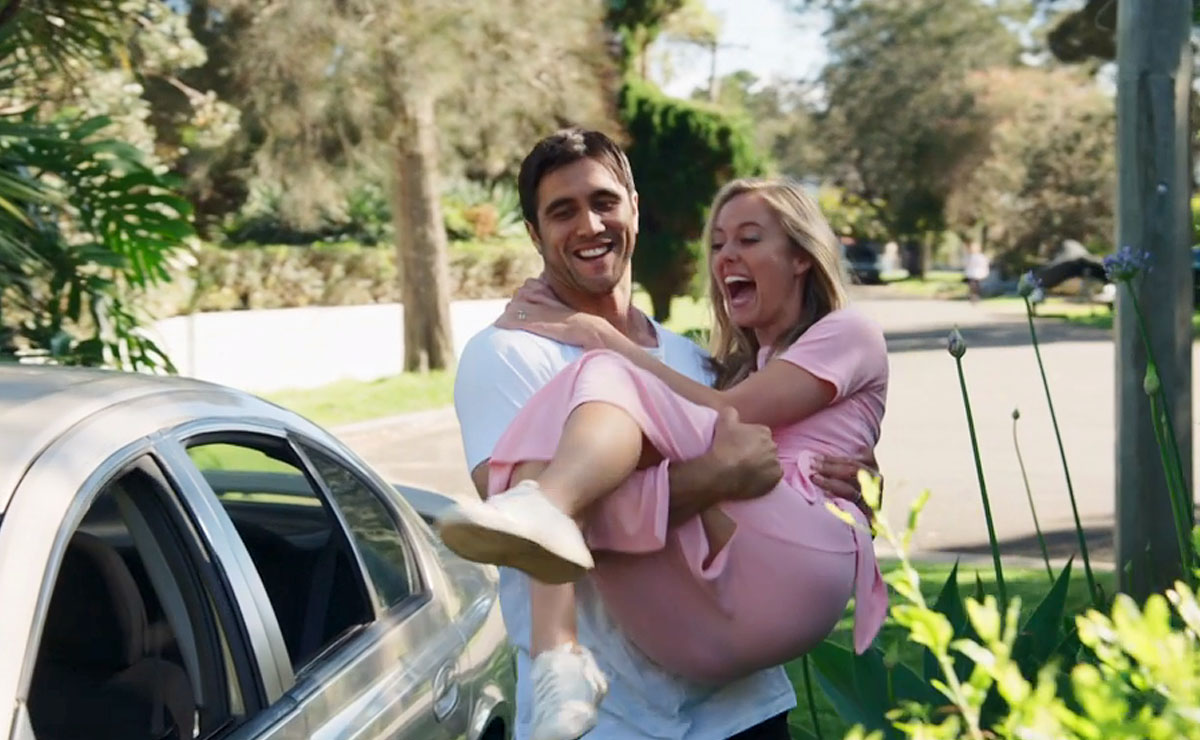 After later celebrating the occasion in the usual fashion, things seem to take a turn as a post-coital Flick and Tane lie in bed.
As Tane dozes away, Flick looks at the wedding ring on Tane's finger and ponders. Something isn't right.
Despite all her initial fears about marriage following Tane's proposal last year, it appears that actually getting wed hasn't changed her life in any dramatic way.
"Things are meant to feel different," Flick eventually explains to Tane. "I guess it didn't last…"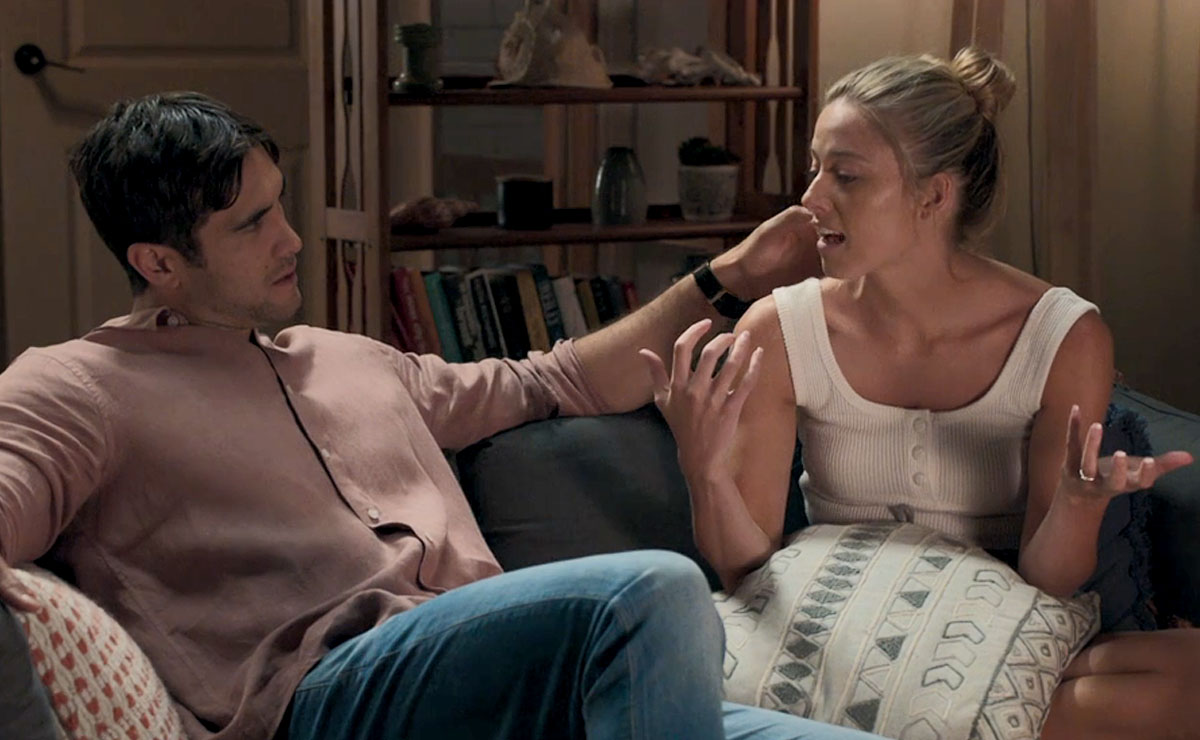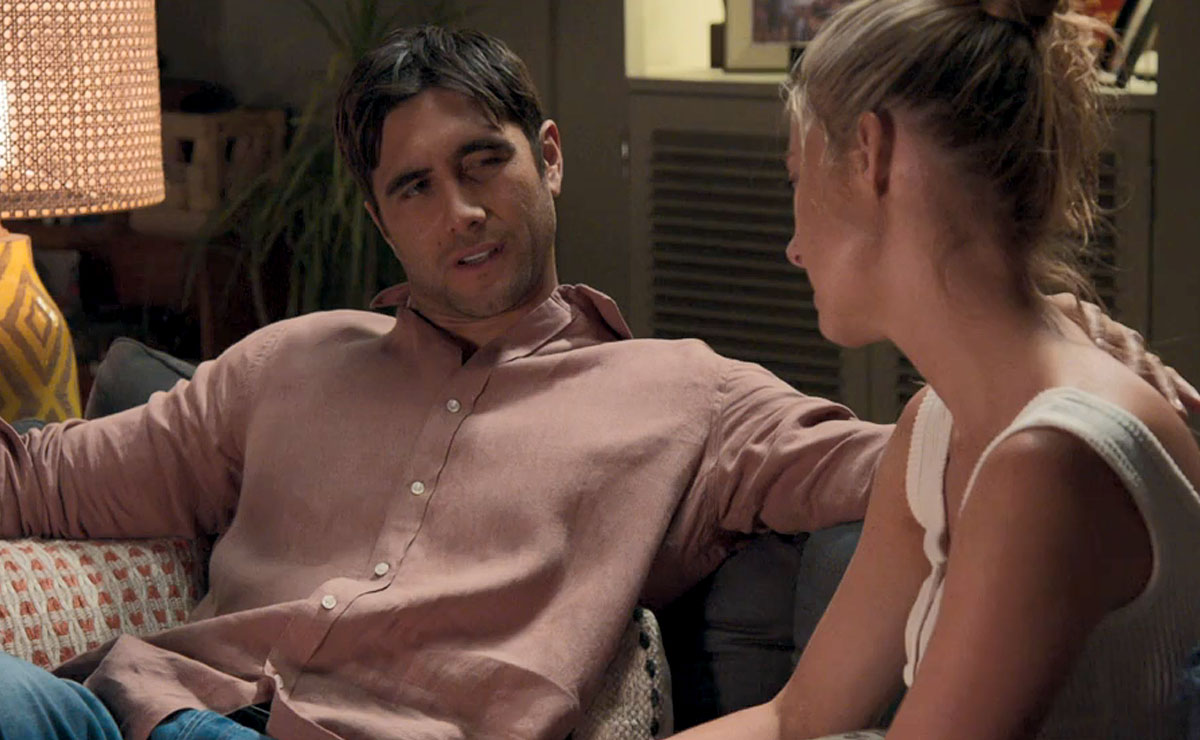 When Tane asks what she's referring to, Flick simply replies: "The magic".
The next day, determined to reintroduce some sparkle, Tane goes all out in dressing up and serving his wife poolside champagne and fruit.
But it's clear that Flick is still feeling that everything has been a bit anti-climactic.
"Well I think we're pretty good together," Tane comments.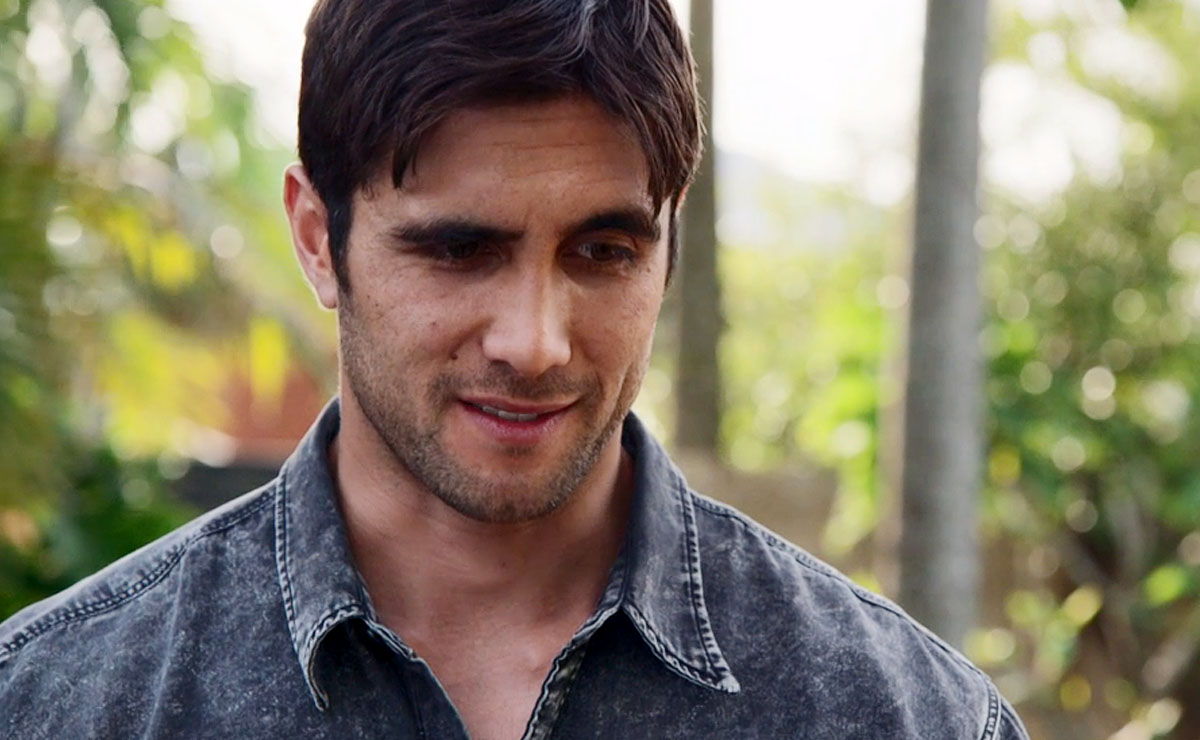 "I know, I know," Flick replies as she tries to reassure him
"Then why are you so… unhappy?" Tane questions, as Flick struggles to answer.
Is their marriage looking to be heading to the rocks already?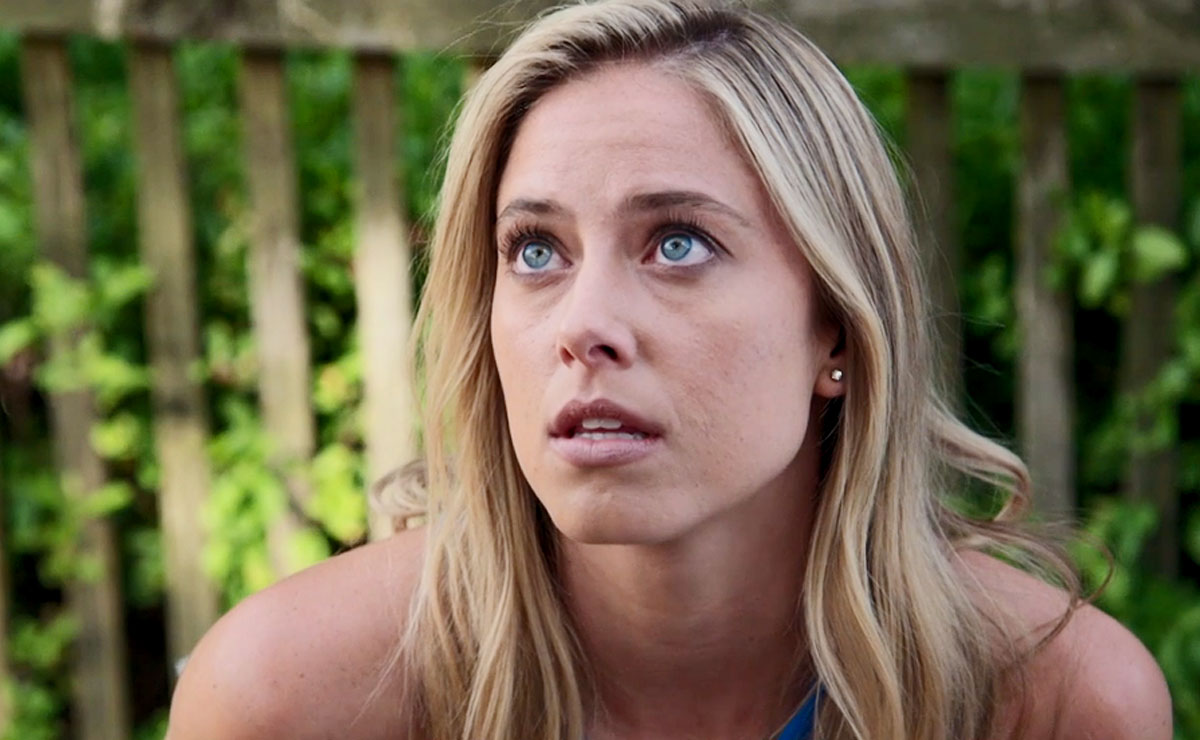 ---
Also this week, Xander struggles to come to terms with the shocking events of last week, which saw him and his colleague Jamie (Hugo Liu) brutally attacked.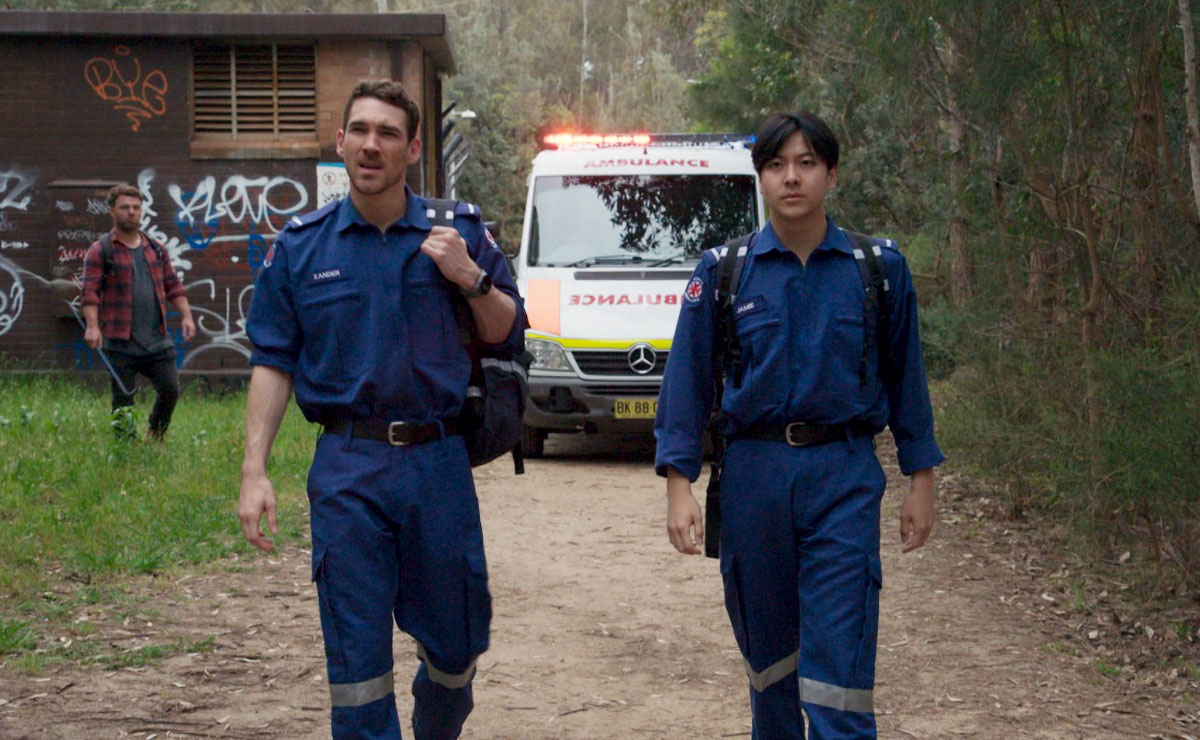 The pair were called out to a remote properly, only to find local drug dealer Brock (Ben Corlett) waiting for them, who had made a failed attempt to break into their ambulance. As the pair found themselves surrounded by three more men brandishing weapons, they quickly realised they were being ambushed.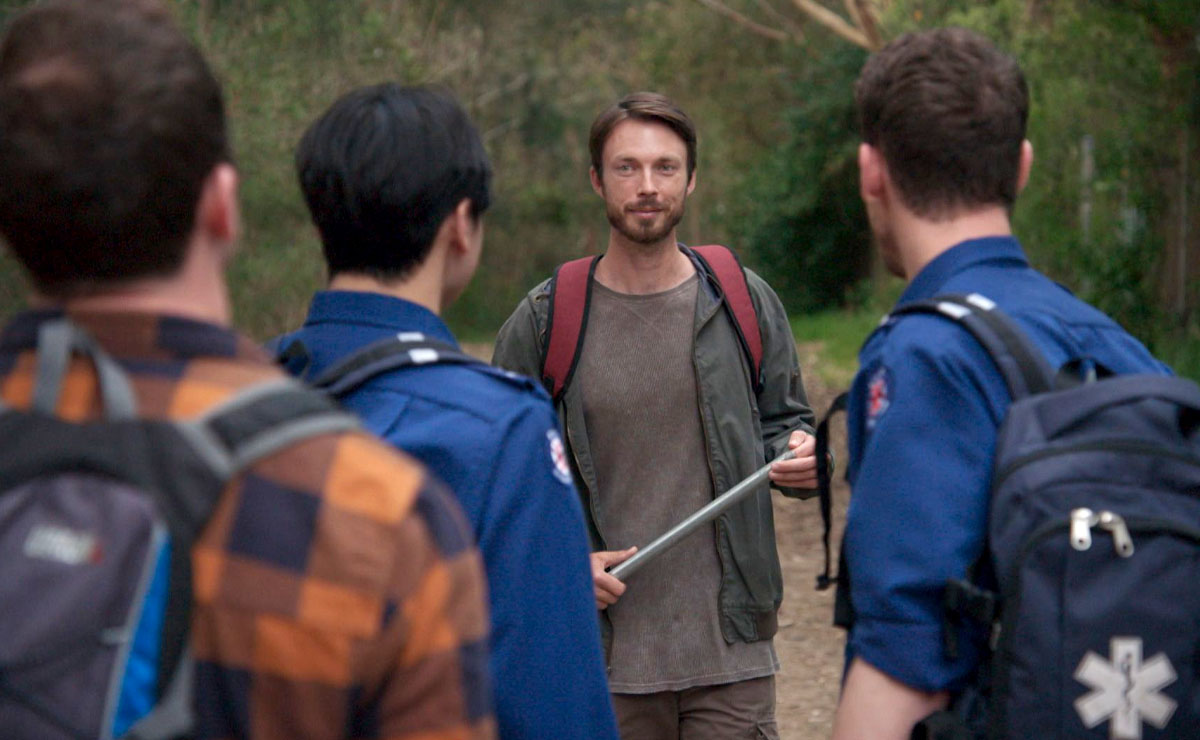 Whilst Bree (Juliet Godwin) later assessed Xander at the hospital, Rose (Kirsty Marillier) was forced to tell him that Jamie had died at the scene. The news saw Xander quickly become tachycardic as his heart rate rose, and he was rushed away for a scan and emergency surgery to repair a ruptured spleen.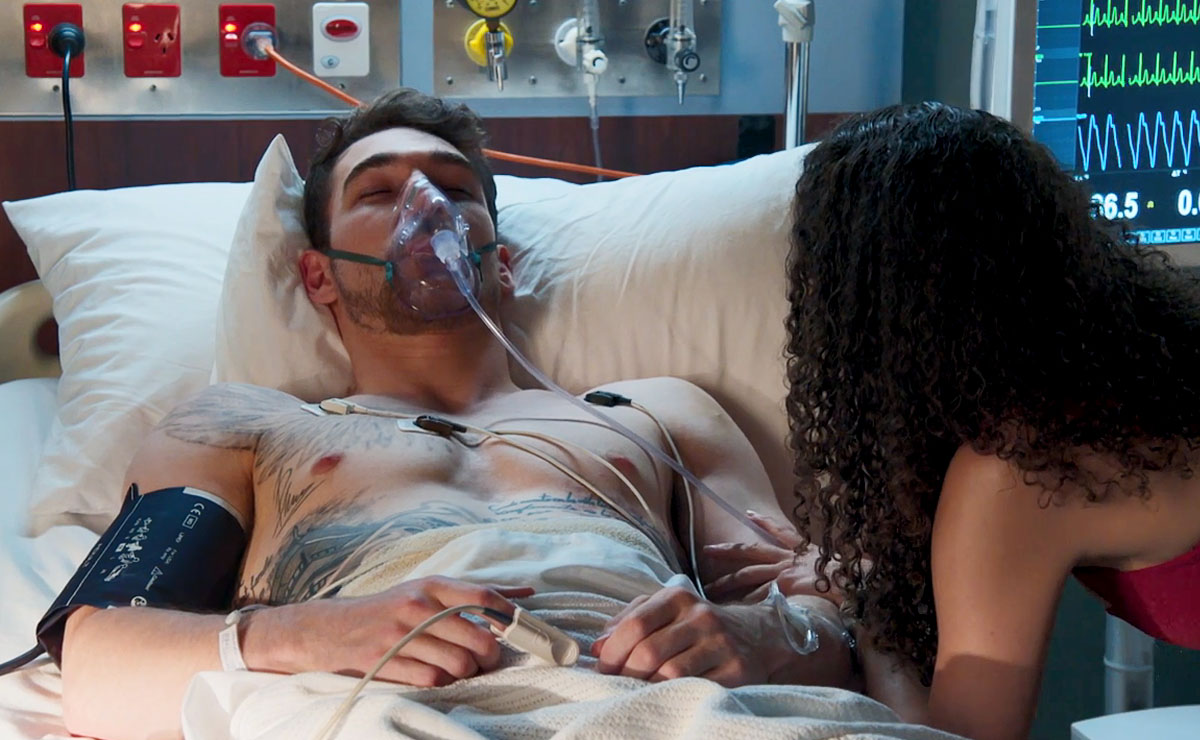 When he later woke up, Xander immediately started trying to rip the equipment off and violently lashed out at Bree, kicking her in the stomach to get her away.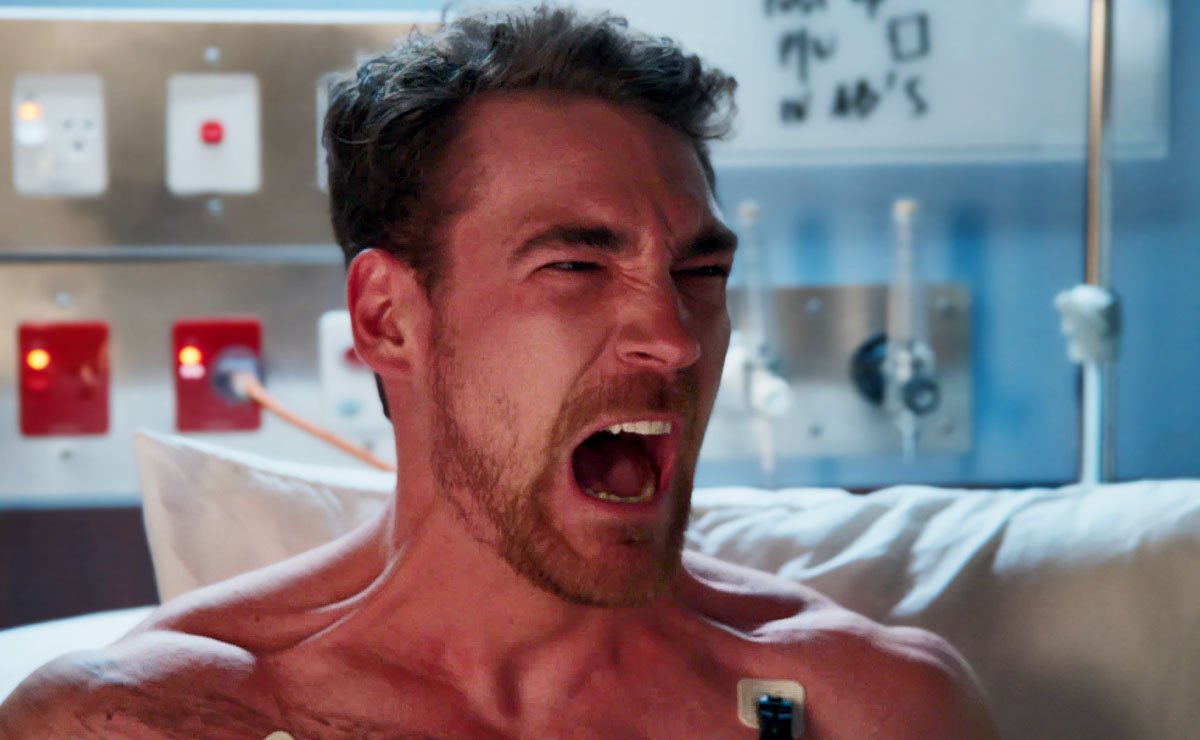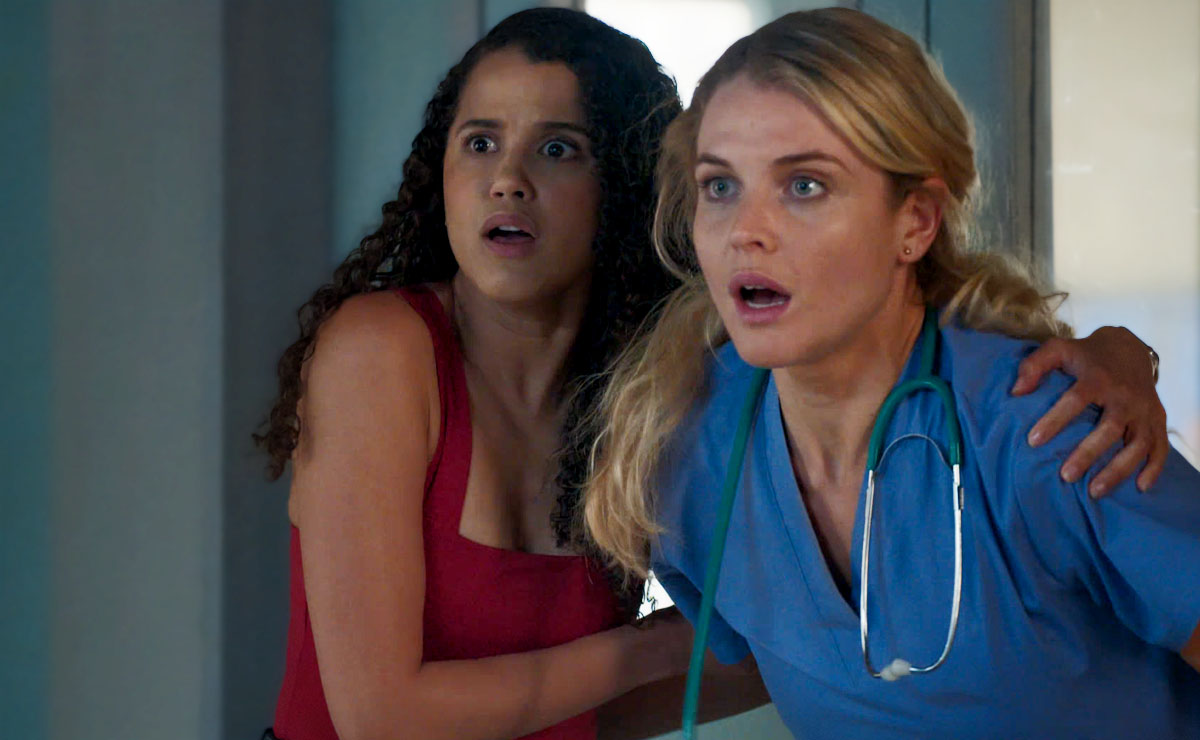 Bree was forced to sedate Xander as the team held him down, and she later explained to Rose that it was likely down to a reaction to the anaesthesia.
As we return to the action, Xander is on the mend, but is clearly not in a good place with his mental health as he mourns the loss of his colleague, who left behind a family.
"It's survivor's guilt and it eats him up inside," Luke Van Os told TV Week.
When Rose mentions Jamie's funeral, she's shocked when Xander is insistent that he needs to be there to pay his respects.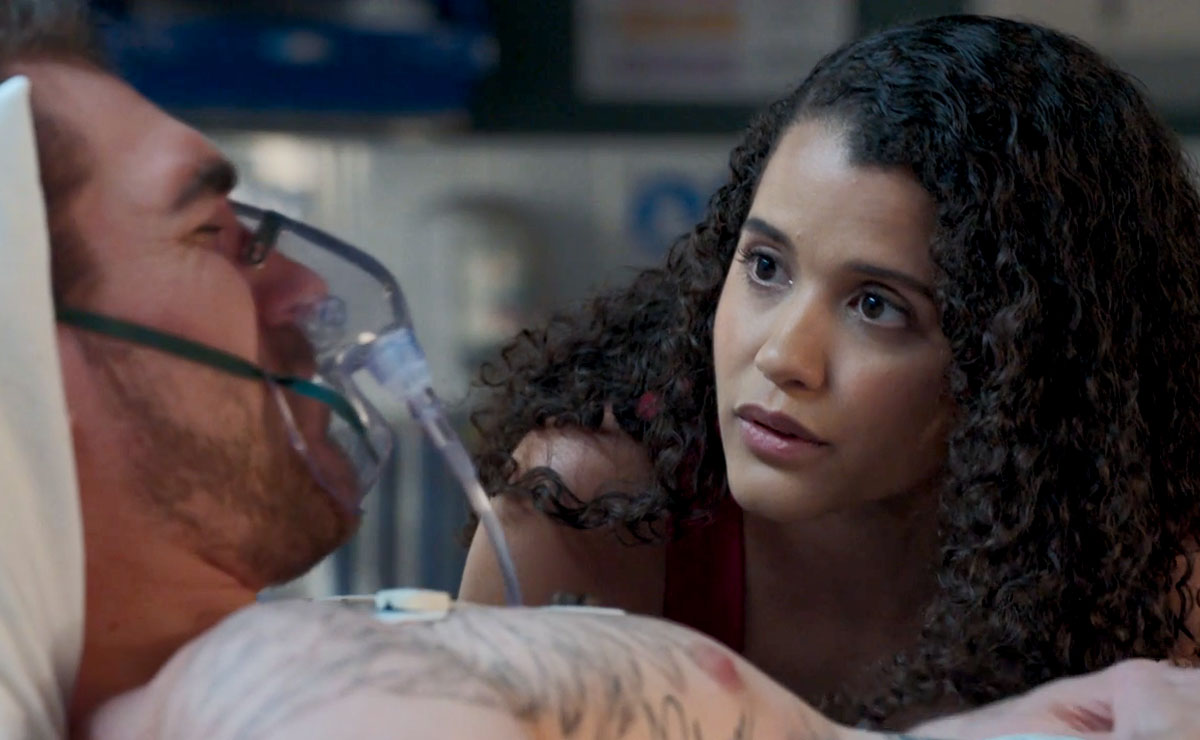 "Xander feels the loss of Jamie deeply, as well as the pain for Jamie's family… he wants to do everything possible to help them grieve," Luke continued. "But in doing so, he also becomes a bit reckless."
Bree warns Rose that Xander is in no fit state to leave the hospital, both physically and mentally, but of course she's powerless to stop him discharging himself if he's that determined.
"Rose is worried about Xander and his reckless attitude – especially while he needs to heal," Luke adds. "It causes a few arguments between them."
Will Rose be able to talk some sense into her brother?
---
Elsewhere, Justin (James Stewart) has the unenviable task of telling daughter Ava (Annabel Wolfe) that he needs her to return home to the city.
As last week came to a close, Justin was coming to terms with the fact that he could well be facing jail time for his assault against Conor (Tom Dawson), who he believed had attacked Ava.
Whilst Ava had sent a message to Theo claiming that she was being kept in Conor's van against her will, she was lying in the hope that her crush would become her knight in shining armour. Instead, Theo passed the message on to Justin, who saw red when he finally tracked down Ava and saw Conor getting dressed (he'd just come from the shower block).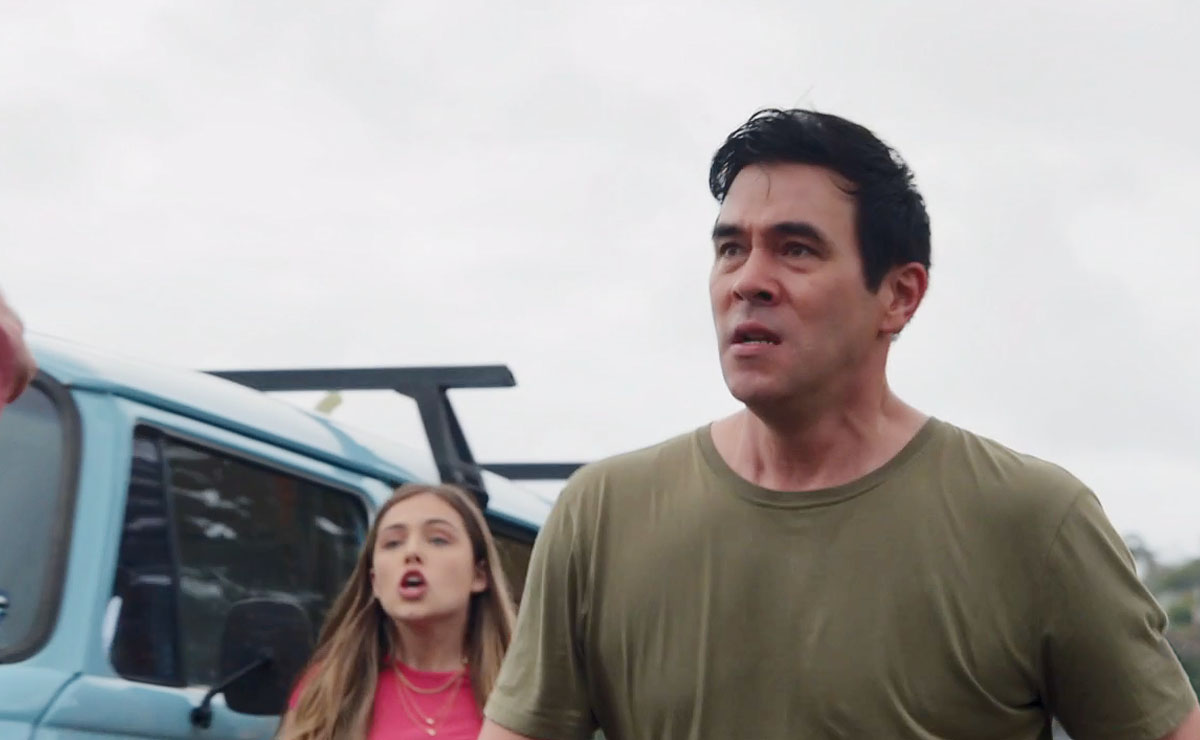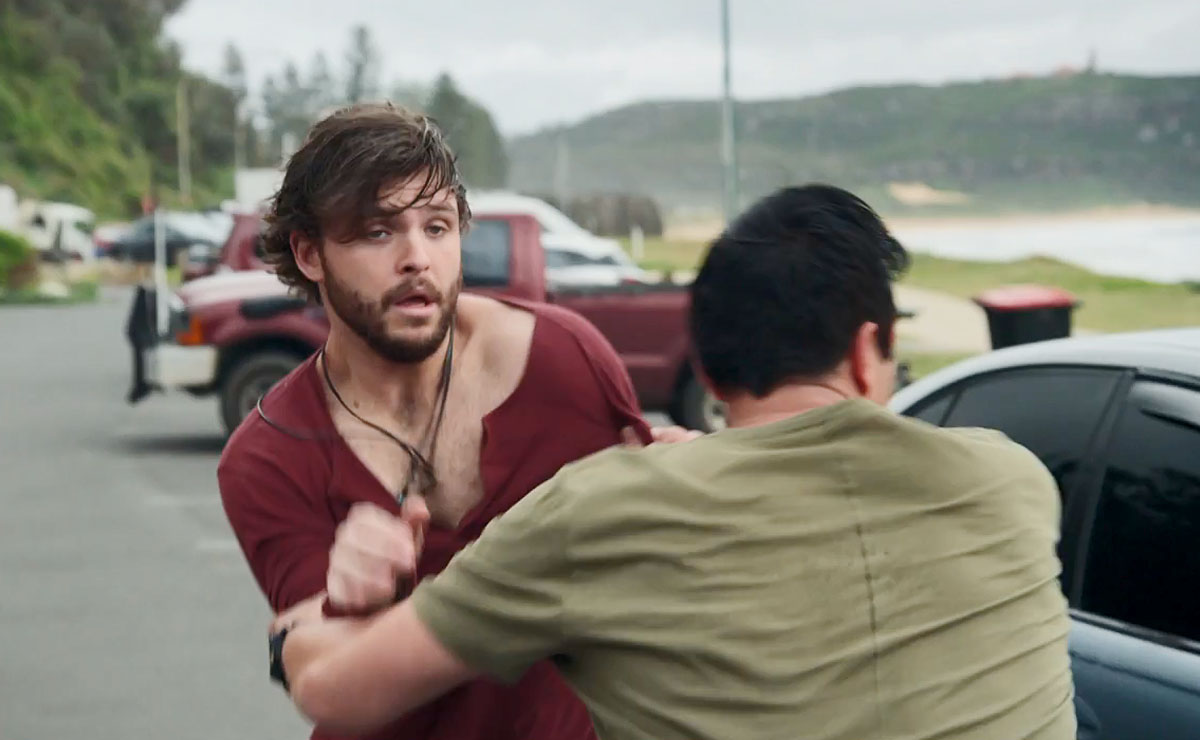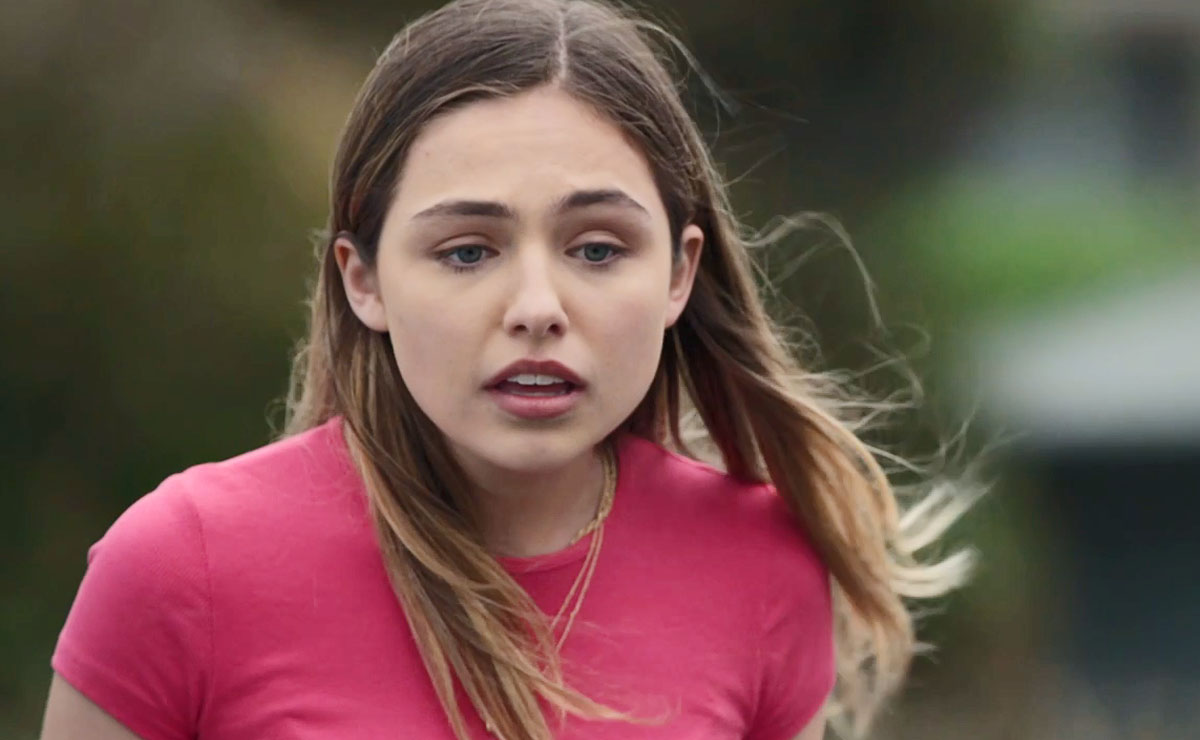 With Conor claiming psychological damage following the beating, Justin's lawyer Tom (Tony Cogin) advised that things weren't looking good, particularly since they 'apparently' couldn't prove that he knew the message was from Ava, being sent from her anonymous fan account. He warned Justin that the prosecutors would be seeking the maximum sentence.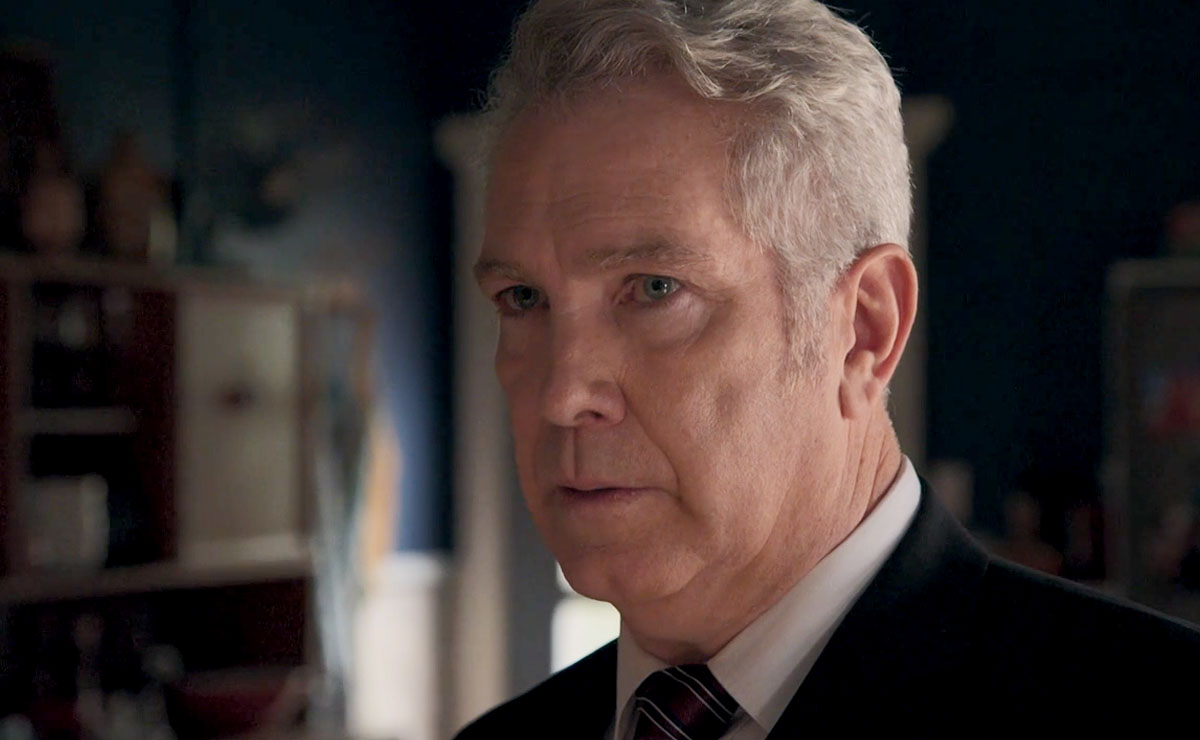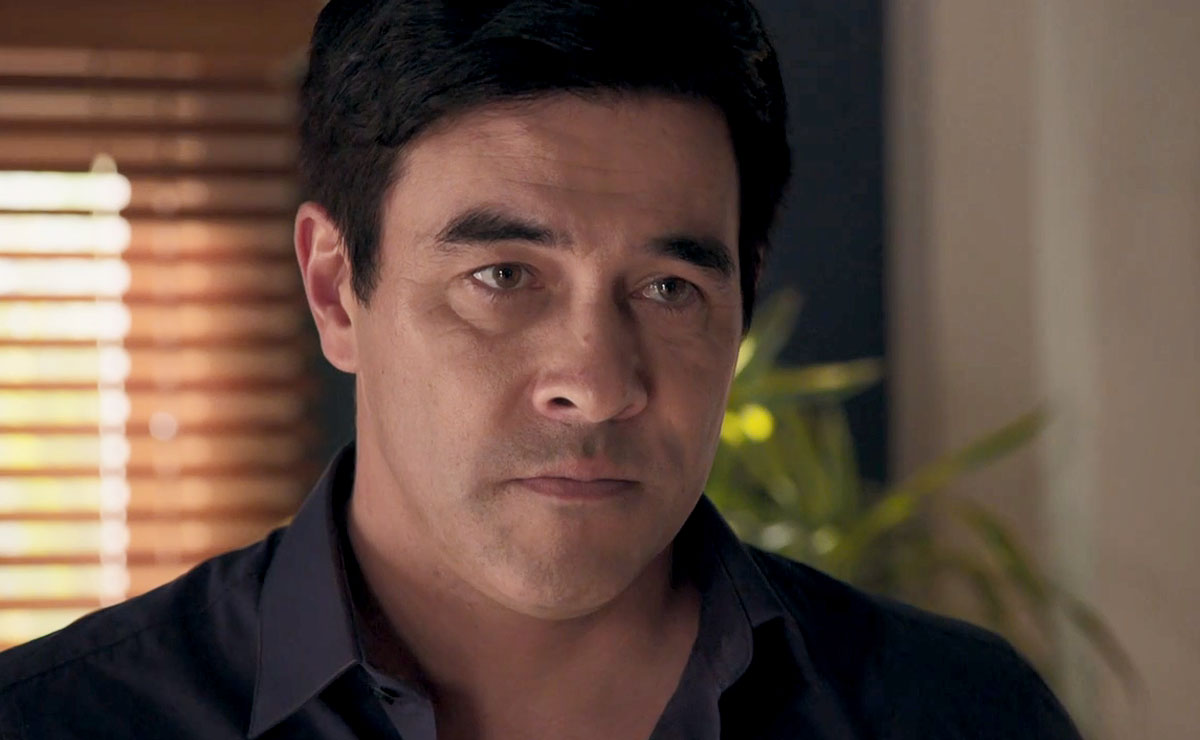 As Justin realised he needed to make preparations for the worst outcome, he told Leah (Ada Nicodemou) that he didn't want Ava there to see it.
"I don't want her to watch me getting ready to go to prison," he stated. "The girl feels guilty enough already."
Leah offered to help break the news, but Justin figured it would be best to do it on his own.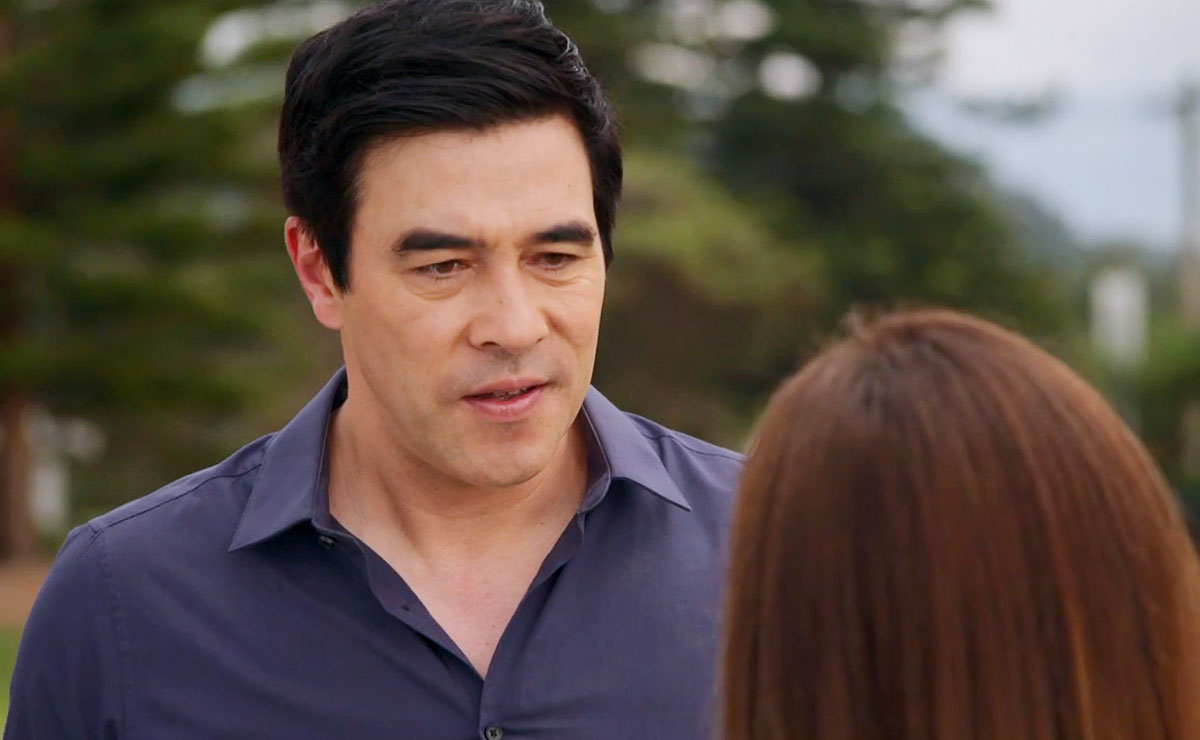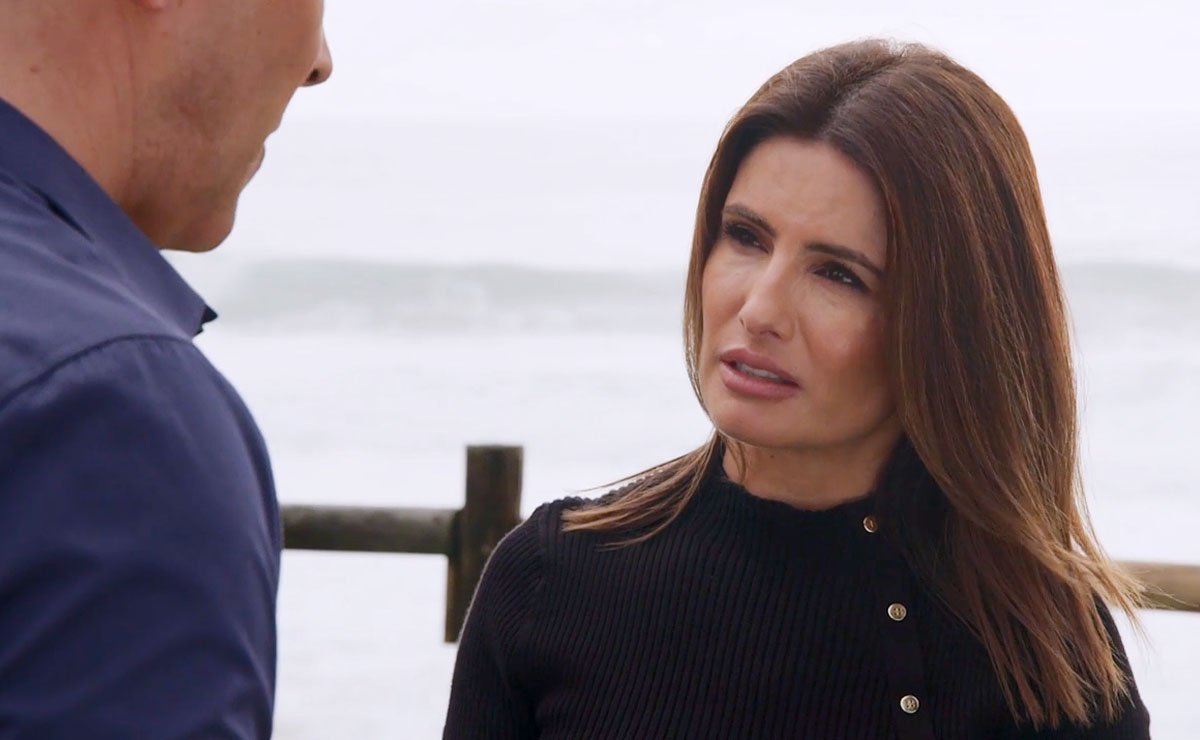 "On the surface, it seemed as if she was running away from her heartbreak and Theo," Annabel Wolfe told TV Week of Ava's stunt.
"Yet at the core, I believe it was a final, desperate plea for her father's love."
When Justin breaks the news to Ava that she must go home to mum Nina (Zoe Naylor), Ava refuses to leave her dad's side.
In the end it does come down to Leah, who tells her that Justin won't be able to focus on fighting his case if he's worrying about looking out for her.
Ava reluctantly agrees to leave Summer Bay, and as she says an emotional goodbye to Justin, they both know that it could be the last time before he ends up thrown in jail…
---
NOTE: This week, Home and Away will air single episodes on Monday and Tuesday as usual, followed by a triple-bill on Wednesday. There are no episodes on Thursday evening.
---
Monday 3rd April (Episode 8004)
Felicity's honeymoon ends too soon. Theo makes amends with Ava. Justin prepares his family for the worst.
Tuesday 4th April (Episode 8005)
Kirby is Marilyn's marketing saviour. Can Leah get through to Ava? Felicity adjusts to married life.
Wednesday 5th April (Episode 8006–8008)
Rose and Mali can't find compromise. Xander struggles to cope. Justin faces reality.
Mackenzie says goodbye. John volunteers a shoulder to cry on. Are Remi and Eden a little too close?
Cash and Remi fight over Eden. Marilyn's stuck in a sales trap. Will Theo's testimony seal Justin's fate?
---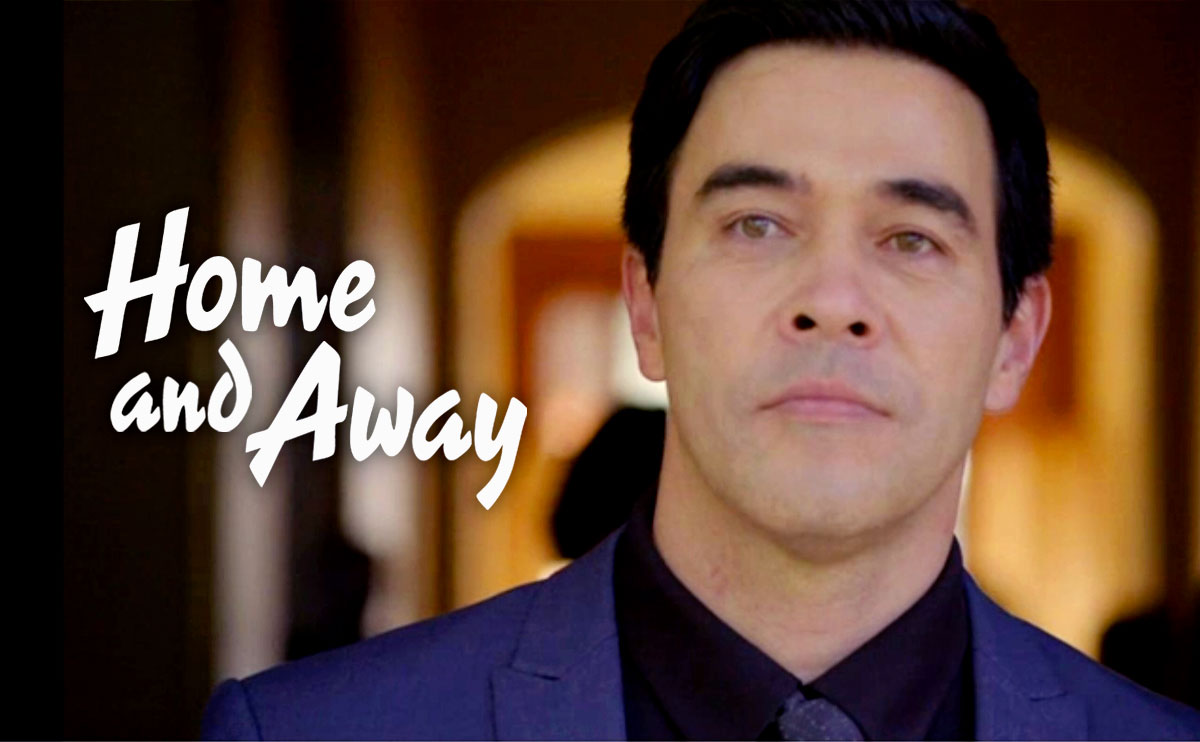 A new Home and Away promo shows Justin Morgan's court date arrive, as he's charged with assaulting the man he believed had attacked Ava.
Spoilers in your inbox every weekend!