Married at First Sight Australia – Harrison tells Bronte there's no sexual chemistry
Tonight on Married at First Sight Australia in the UK, things between Bronte and Harrison go from sizzling to singed after they sleep together.
It's been a rollercoaster of a week for Bronte and Harrison. Their wedding day saw the huge revelation that Harrison had "another woman" outside the experiment, but Harrison assured Bronte that, while he was talking to and dating various people before the show started, he was 100% committed to the process.
They're good again after Bronte's sister told Bronte that Jessica, who made the shock revelation, was simply jealous at not having been made a bridesmaid, and that perhaps there was nothing to worry about.
And while Harrison's other woman is still lingering in the back of Bronte's mind, she's feeling positive and things are looking good. That is, until the newlyweds have sex for the first time!
In tonight's episode, their honeymoon continues. Harrison gets more and more sexually attracted to Bronte as the days go by, and as they share glasses of rosé, he can't help but tell her how hot she is.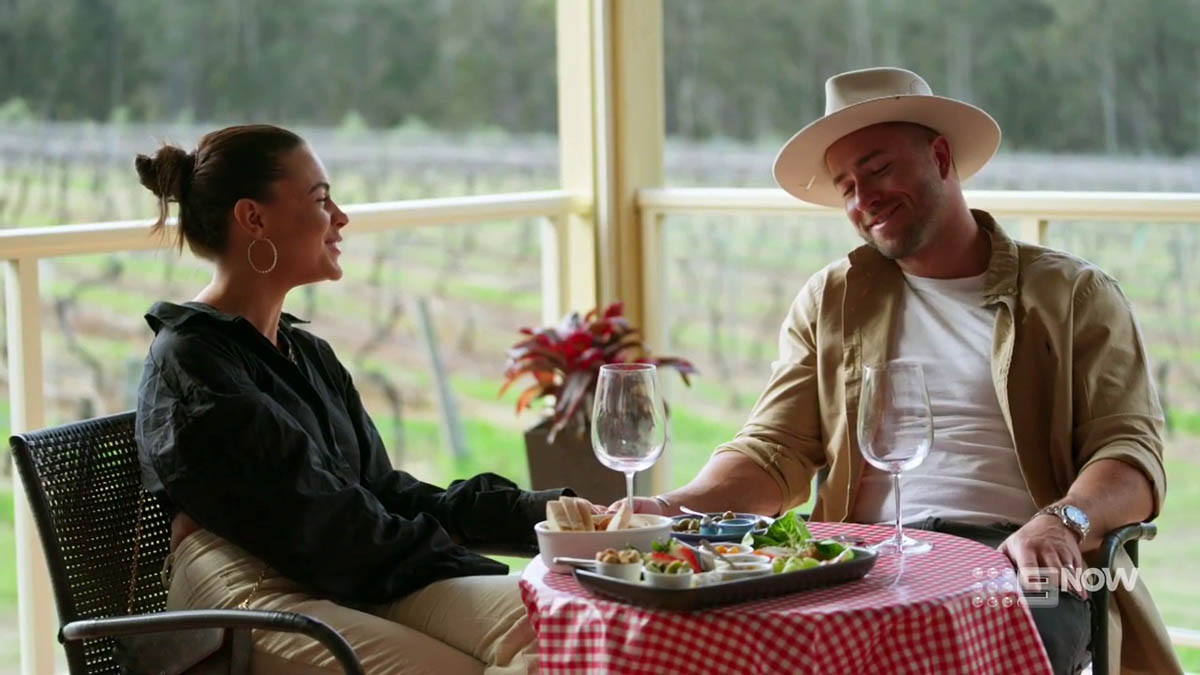 Yet while sex has brought Lyndall & Cameron, and Tahnee & Ollie closer together, it has the opposite effect for Bronte and Harrison.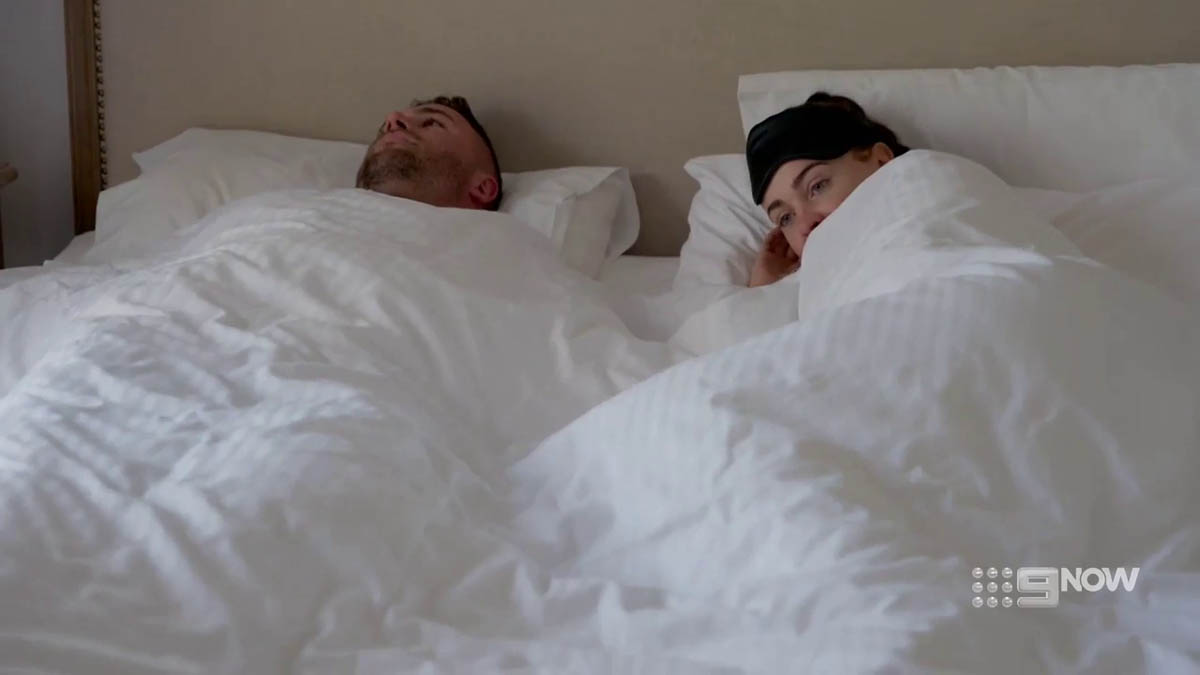 "Last night we slept together, and then the chemistry's just changed," Harrison explains. "Sometimes it's great if it's done straight away and the chemistry builds even more, and sometimes it takes it away.
"I guess sometimes the hotter the flame burns, the quicker it burns out."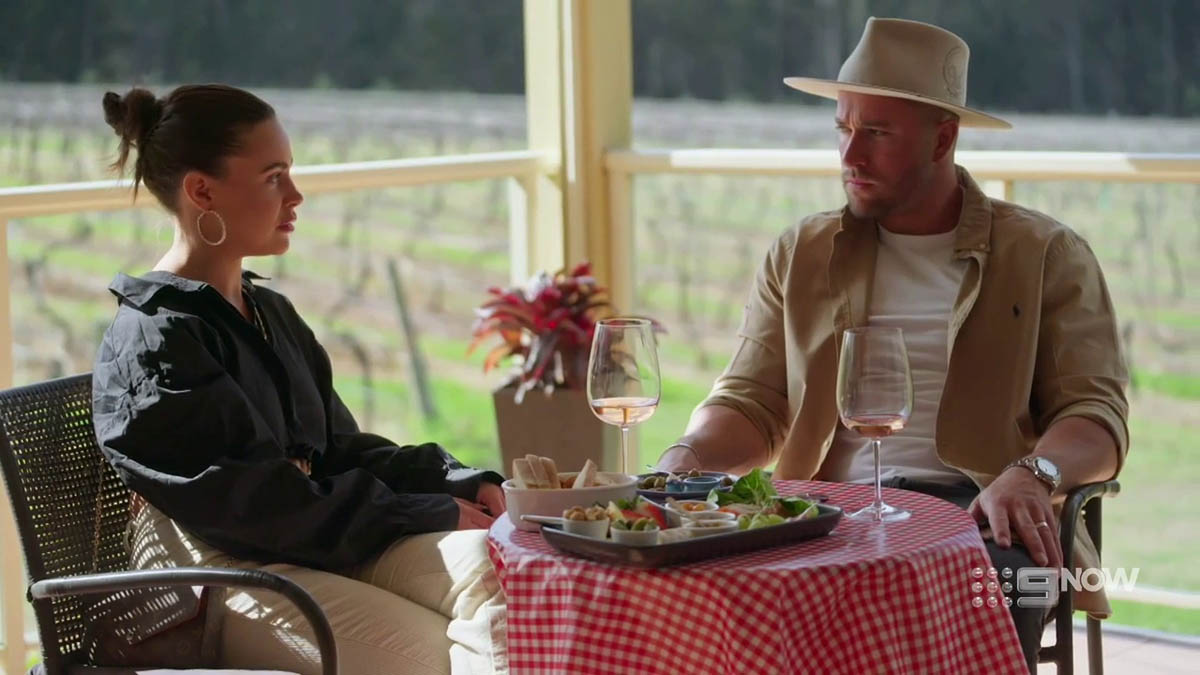 It's not just Harrison who feels that way, as it sounds like the experience wasn't good for Bronte either.
"I woke up this morning feeling a little bit off," Bronte explains. "How things ended last night, especially after having such a good day, it was really hard to wrap my brain around like what even happened."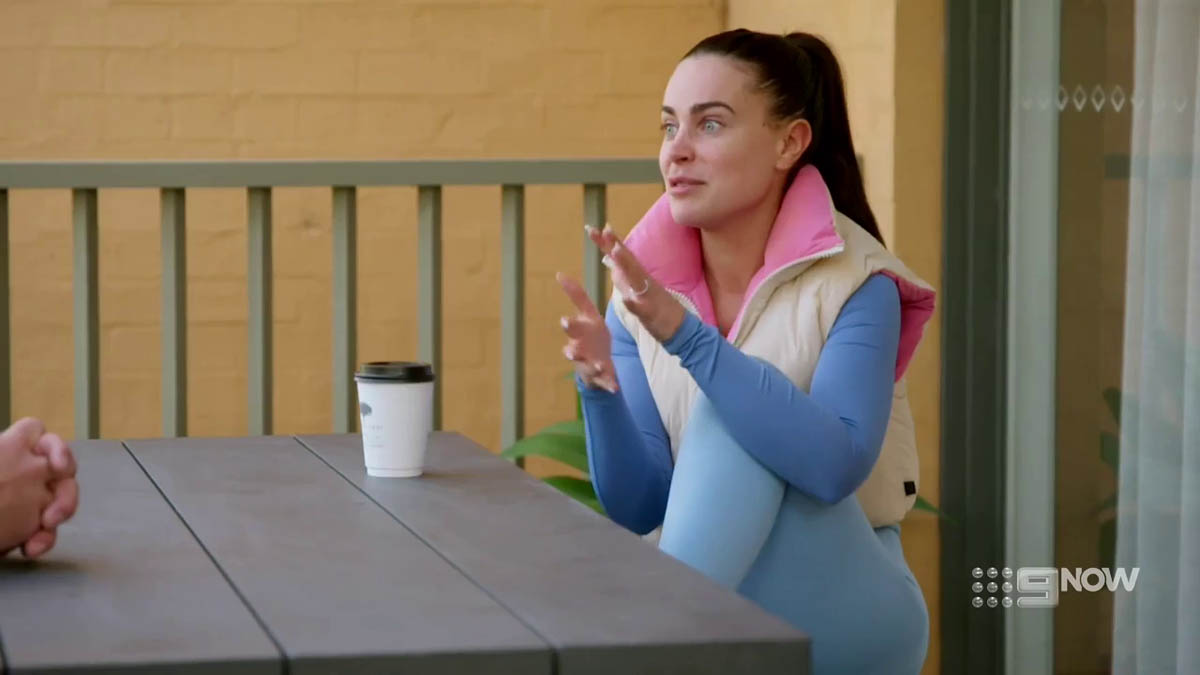 It sounds like Bronte wasn't happy with her new husband being all about the physical.
"For me, sex isn't just about physical. I need to be mentally stimulated, and he did just kind of shut that down quite quick, and he goes 'oh, I don't need that, I just need physical.'
"I don't think it met either of our expectations. It was so rushed, and there was no emotions in it."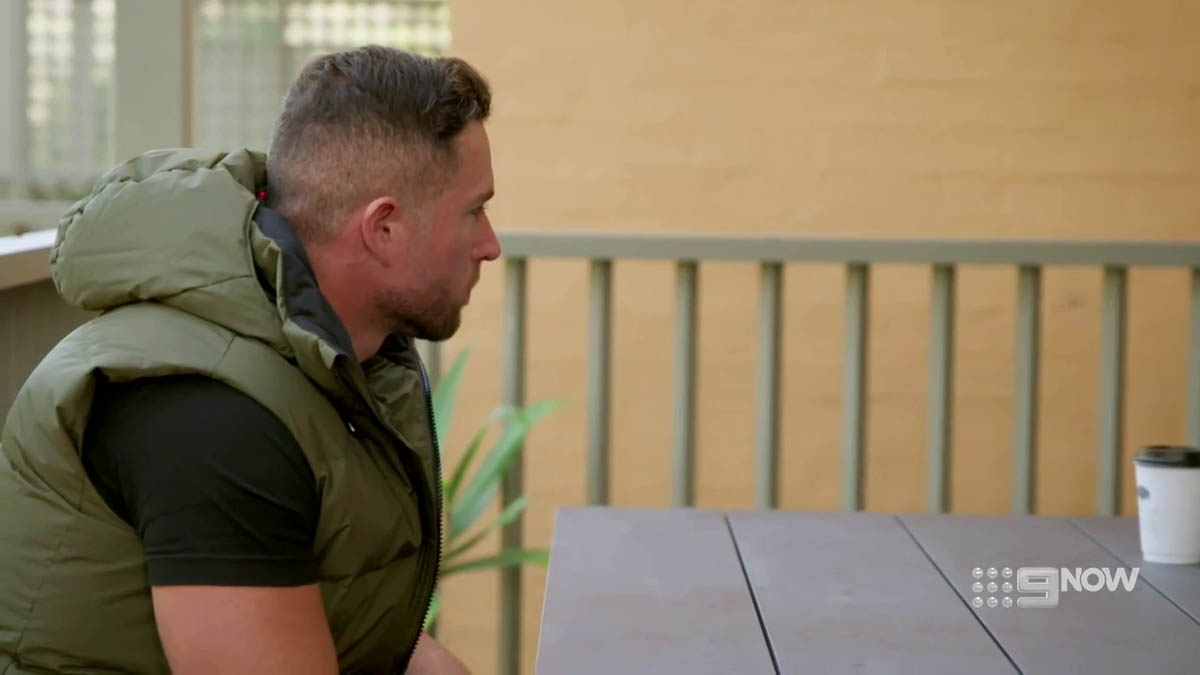 But while Bronte is keen for them to have a conversation and get through it, Harrison shuts things down straight away.
"To be honest with you, I just kinda want a bit of time apart," he says, stunning his new bride into silence.
After spending the day apart, they have an awkward dinner together that evening, where Bronte is still annoyed that they weren't able to have a proper conversation about the night before.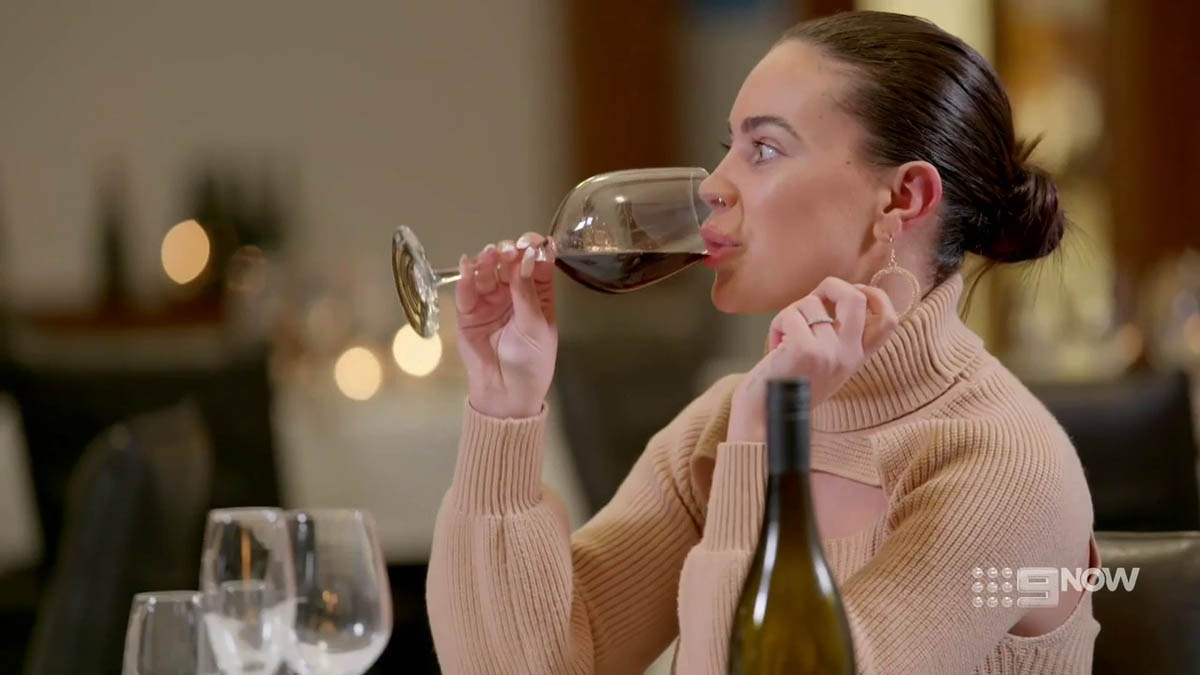 Thankfully the honeymoon box is there to save the day!
"Do you feel any sexual chemistry with me?" it conveniently asks, and Bronte has to answer first.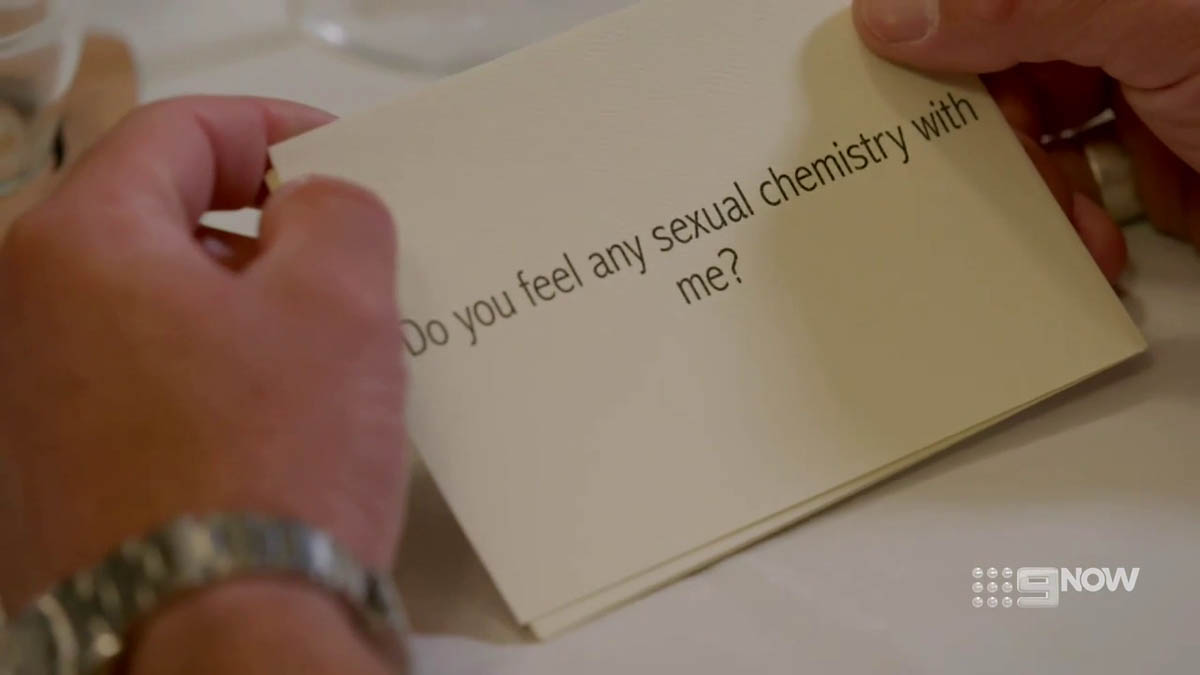 Yes, based on her first impressions, she definitely felt like there was sexual chemistry.
"But like, I don't just want to just be about sex, that's not what I'm here for. I feel like starting from scratch is going to be beneficial for us in that department."
When it's Harrison's turn to answer, he's a bit more direct.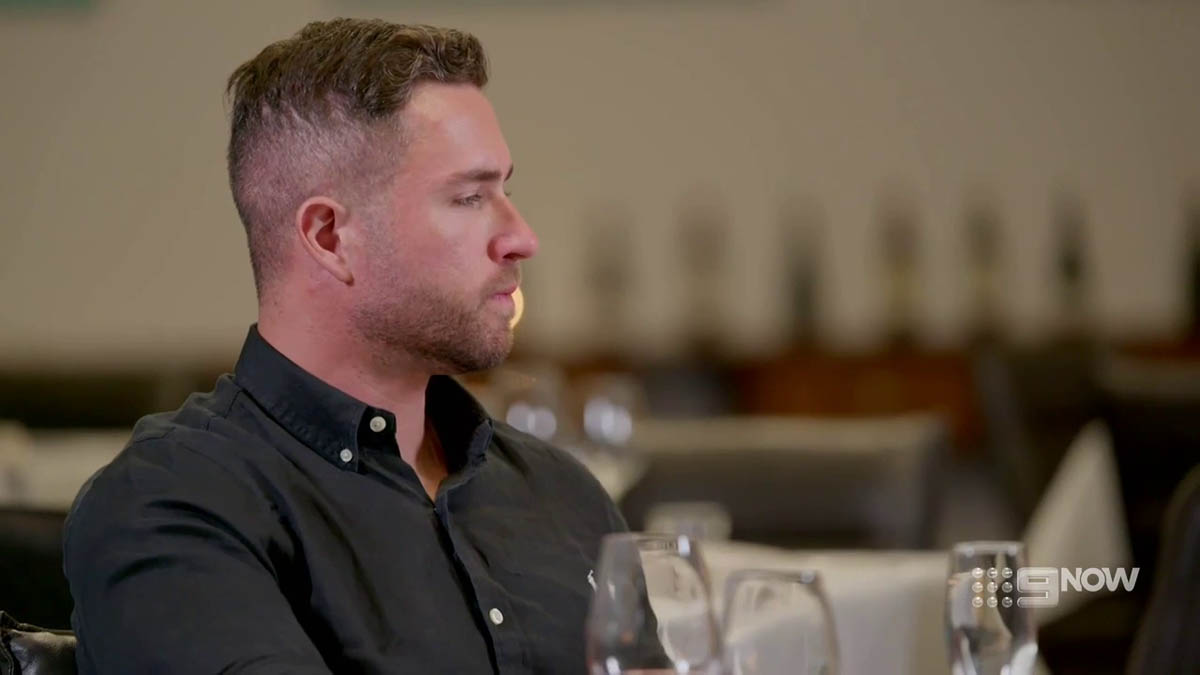 "Do I feel sexual chemistry with ya? Look, not at the moment. We had a lot of chemistry at the start, but it's not there now.
"I think when we did, y'know, have sex… I just think that it lacked a bit of passion. I just felt like it was a turning point for what went wrong for us. And I just need time to find you sexually attractive again."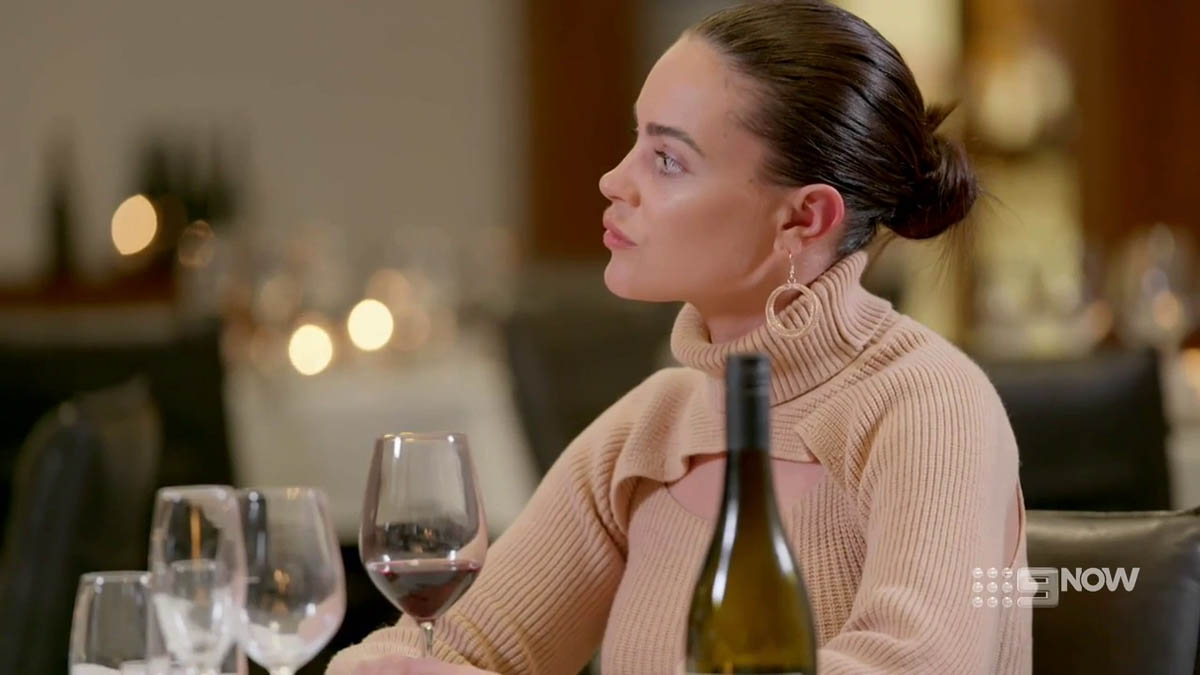 Bronte takes the news… badly.
"I know for a fact he does find me sexually attractive, I'm not an idiot. I see it written all over his face. For days, it's been 'you're hot, you're sexy,' unless he's frickin' lying to me."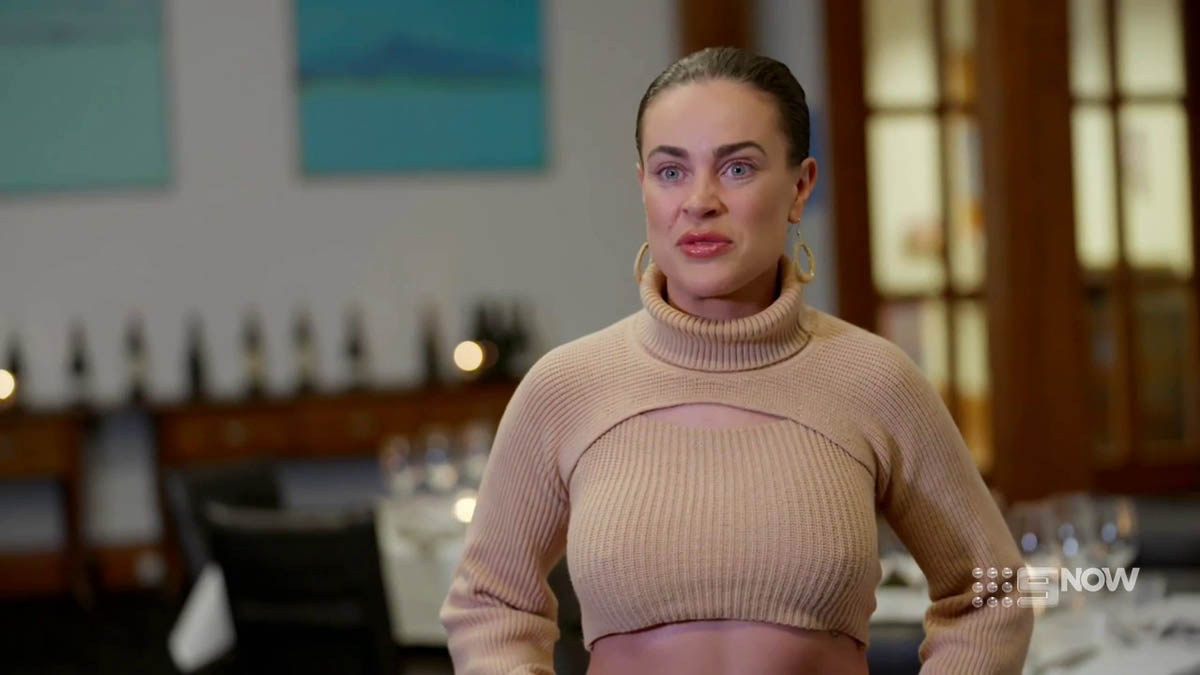 While Bronte is upset to learn her husband has already lost all sexual attraction to her after one encounter, she tells Harrison that she's happy to end the conversation there.
It's then that Harrison just starts getting more and more defensive – telling his wife he feels she's "getting a bit emotional", and even saying to producers: "I kinda don't even where these hysterics are come from."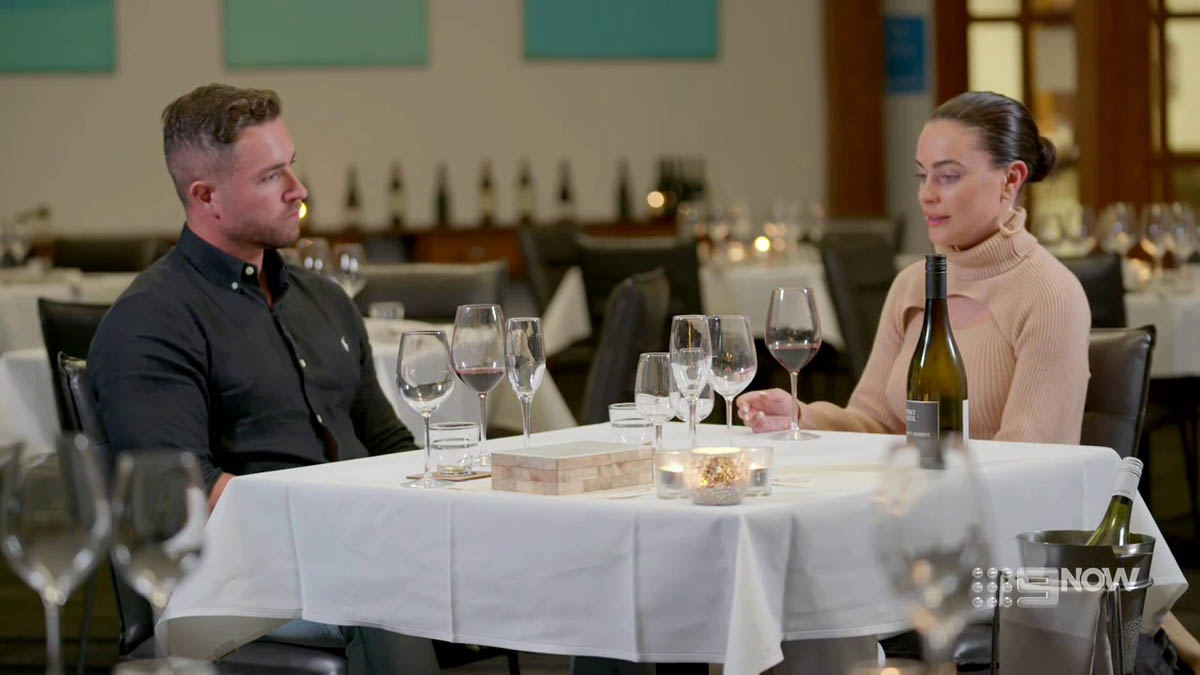 Oh, what a charming dude.
With two dramatic events under their belt, it's fair to say they don't go into next week's dinner party in a good way.
In next week's episodes, Bronte admits she "checked out emotionally" after the honeymoon. Harrison, meanwhile, wants them to build a baseline, starting with a strong friendship, "and the only way from there is up."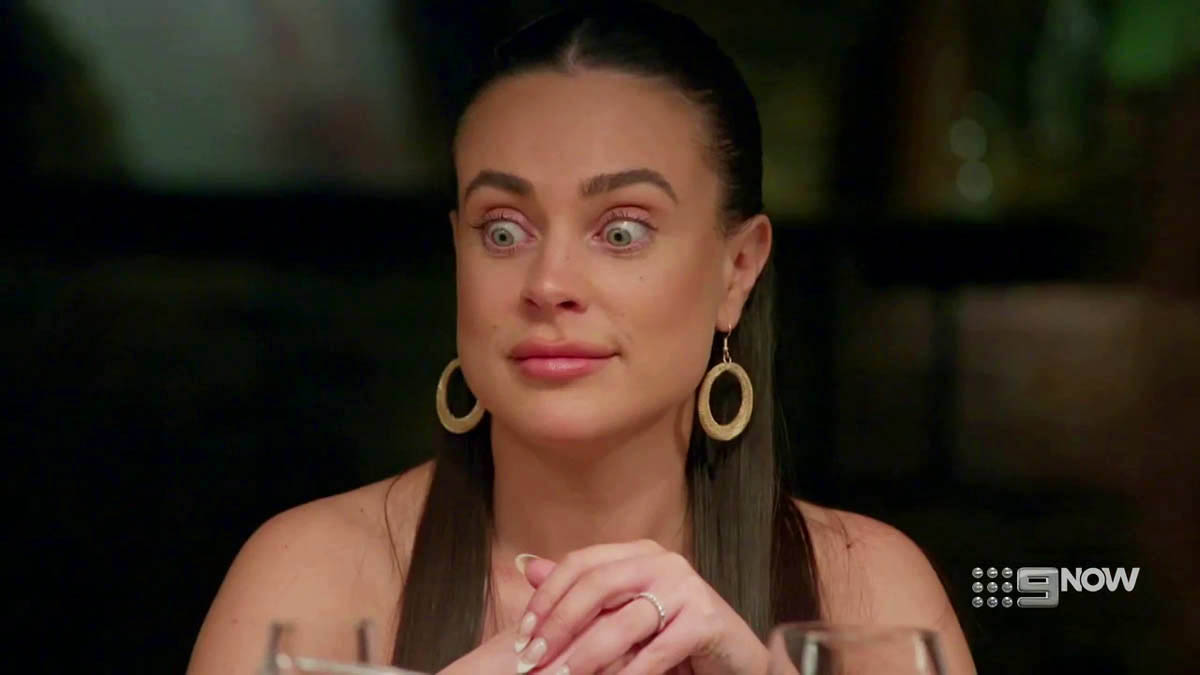 But Bronte says to producers that she has a habit of dwelling on things. And then, when Harrison is forced to explain to the rest of the dinner party that he had multiple women on the go before joining MAFS, things get heated.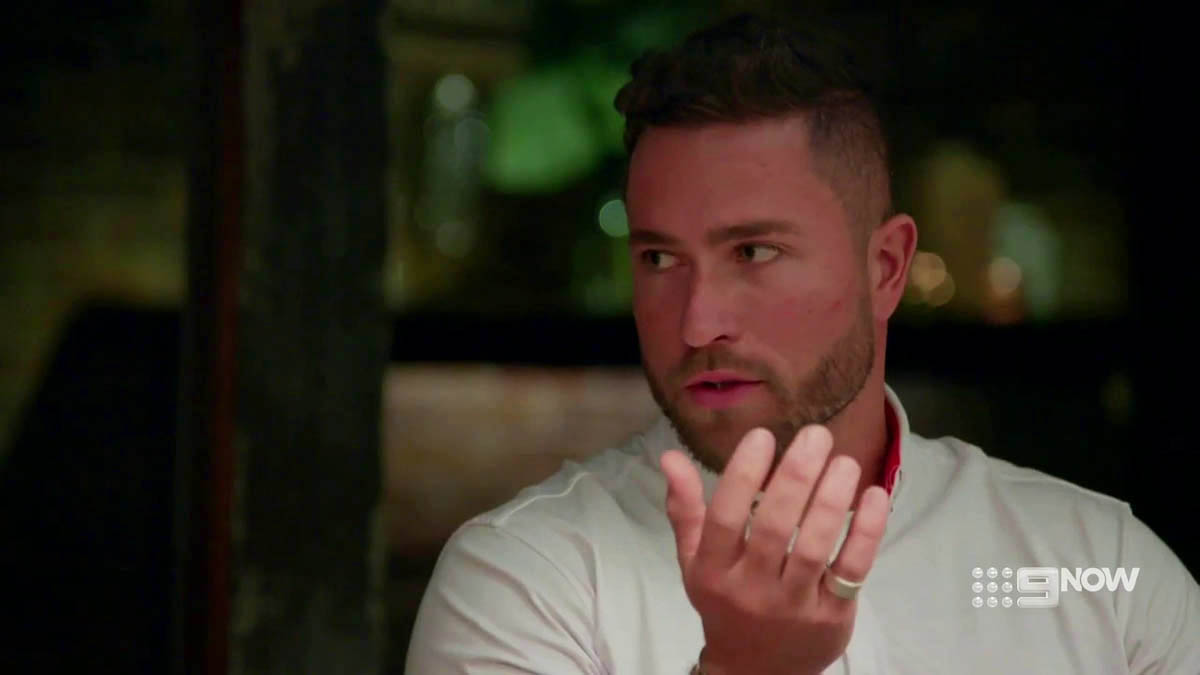 Melinda wants to know what the hell Harrison is doing on MAFS if he had such an easy time of finding people, if he was sleeping with people a week before coming on the show.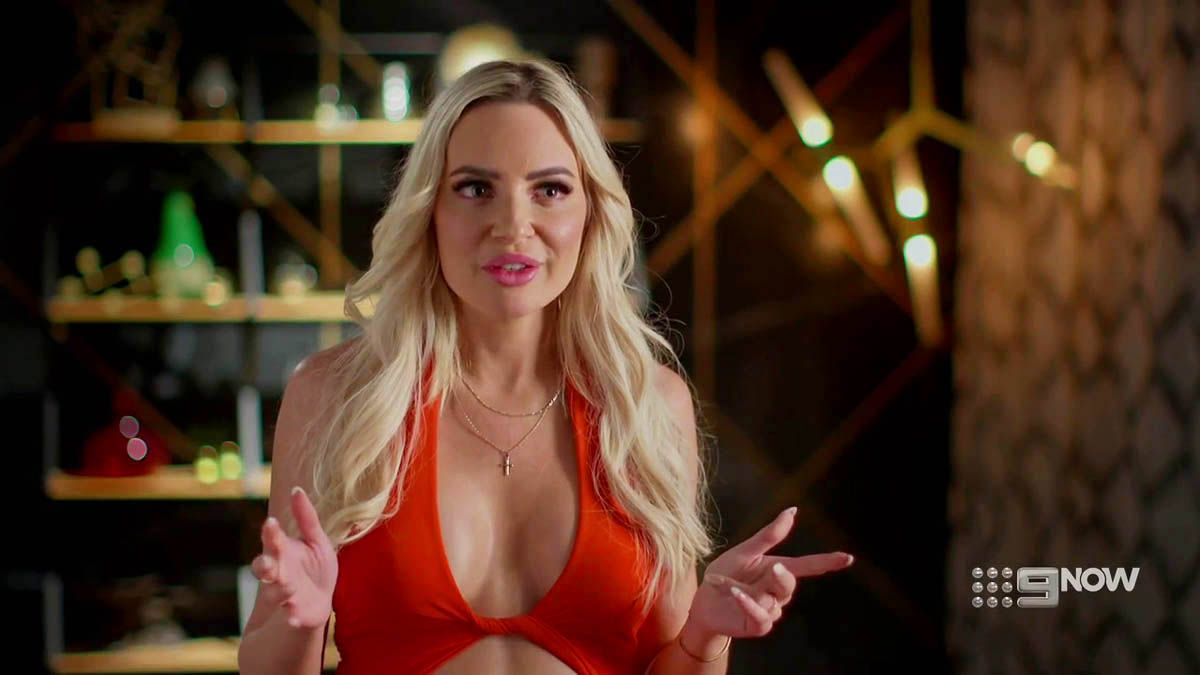 When he explains that he's looking for love, she calls bullshit, and suddenly it seems like Bronte agrees with her fellow bride.
There are accusations of gaslighting, and when Harrison turns the tables on Bronte and accuses her of not showing him affection, there'll be a lot for the experts to digest when we get to our first commitment ceremony.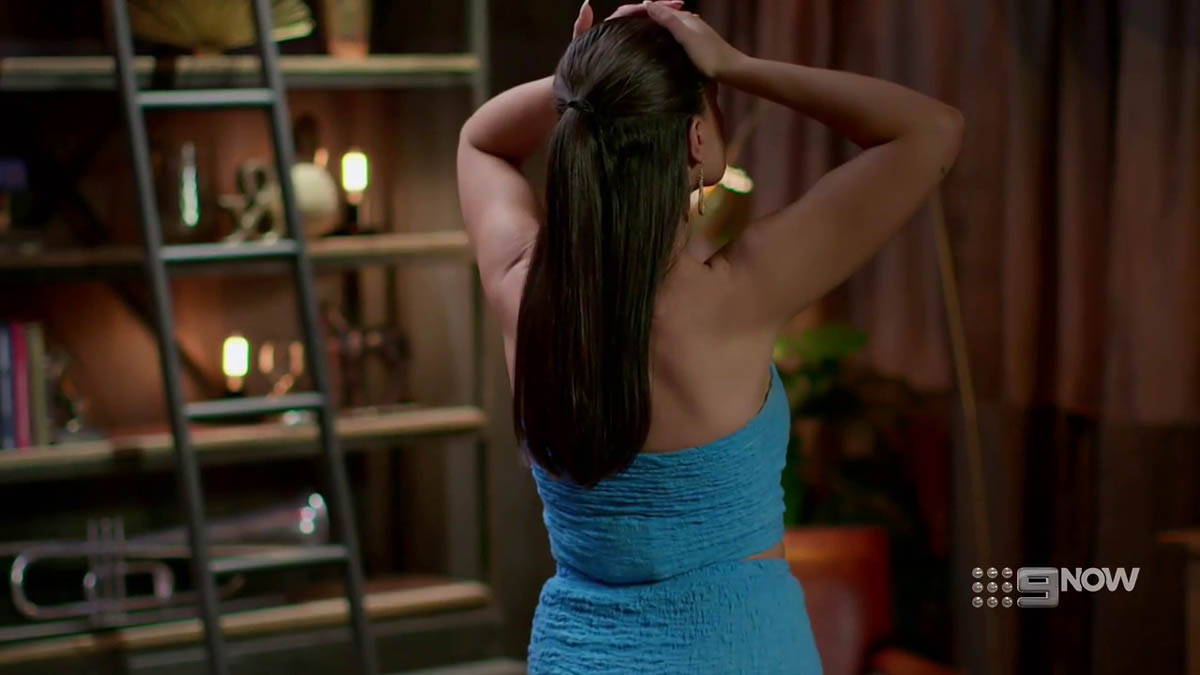 Married at First Sight Australia airs on E4 and All4, Monday–Thursday at 7:30pm.
---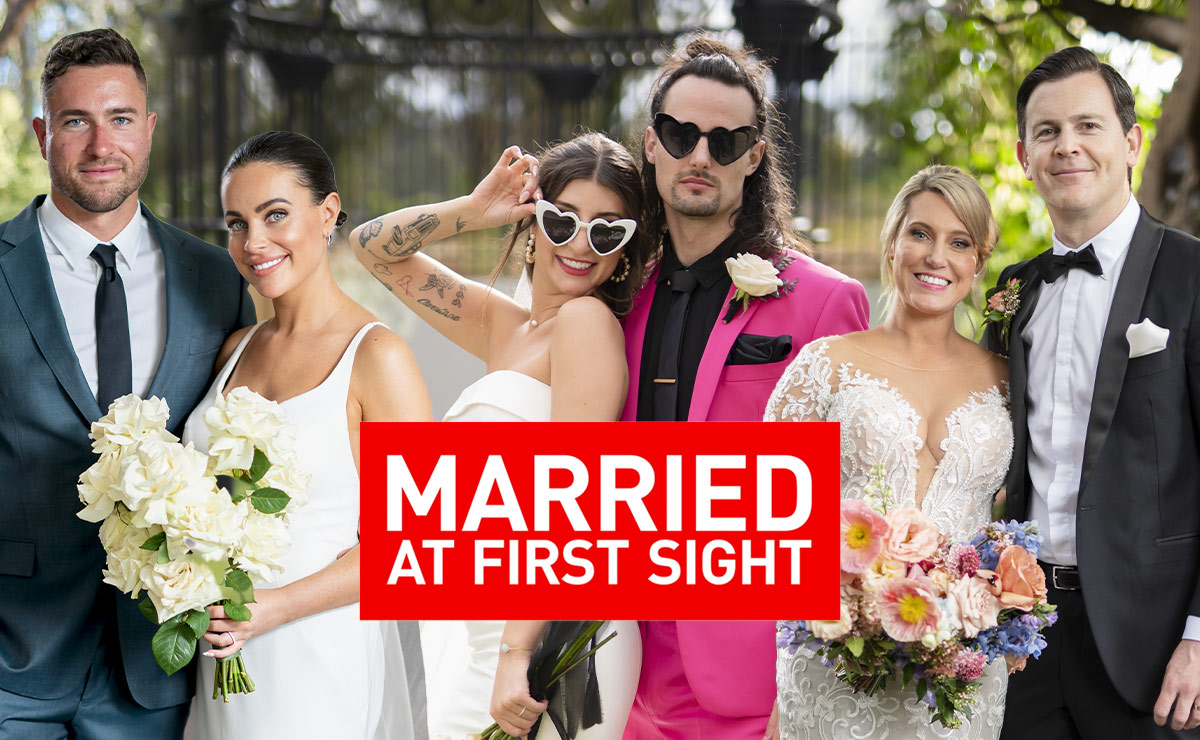 Meet the 10 brand new couples hoping to find true love, and/or social media stardom.
Spoilers in your inbox every weekend!