Home and Away Spoilers – Bree gets revenge on Jacob in shock attack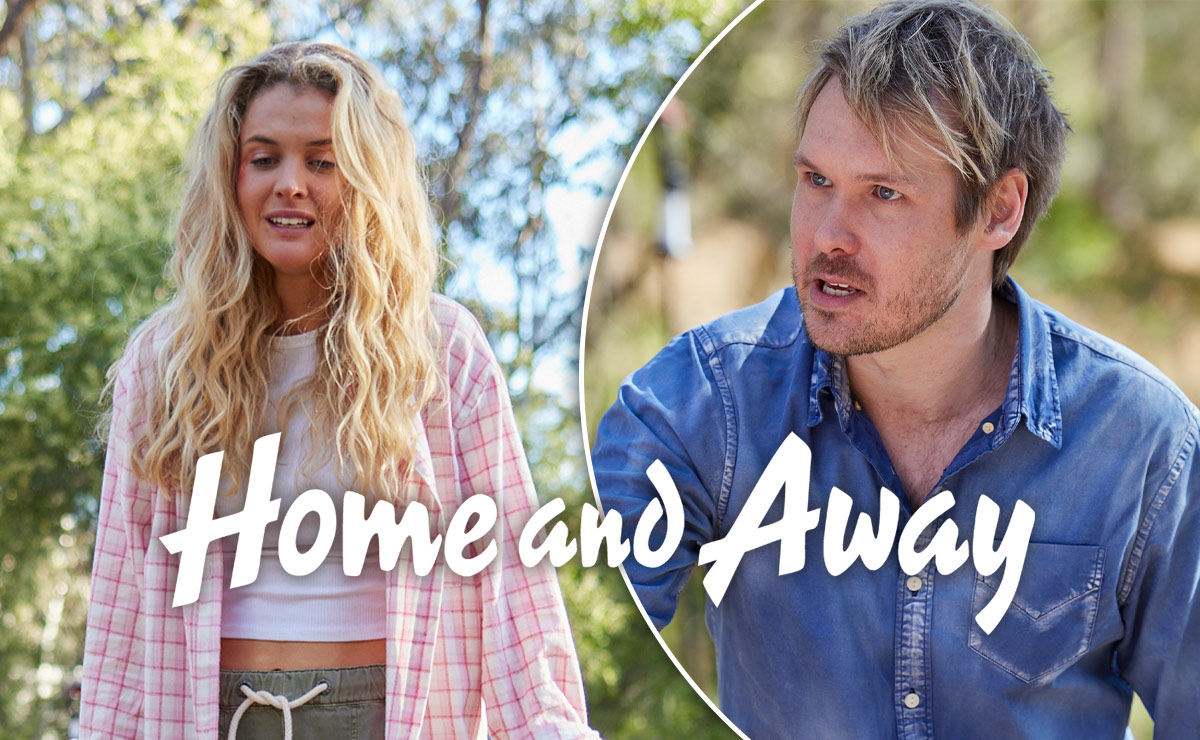 Next week on Home and Away in the UK, Bree fears for her life as Jacob continues to keep her captive. As she spots an opportunity to escape, she attacks him – but has she taken things too far?
Remi (Adam Rowland) is in turmoil following the horrific events of last week, after he was forced to watch Bree (Juliet Godwin) taken away against her will by abusive husband Jacob (Alex Williams).
Remi had ended up tied to a chair in Bree's motel room, and Jacob viciously beat Remi's hand with a hammer before leaving.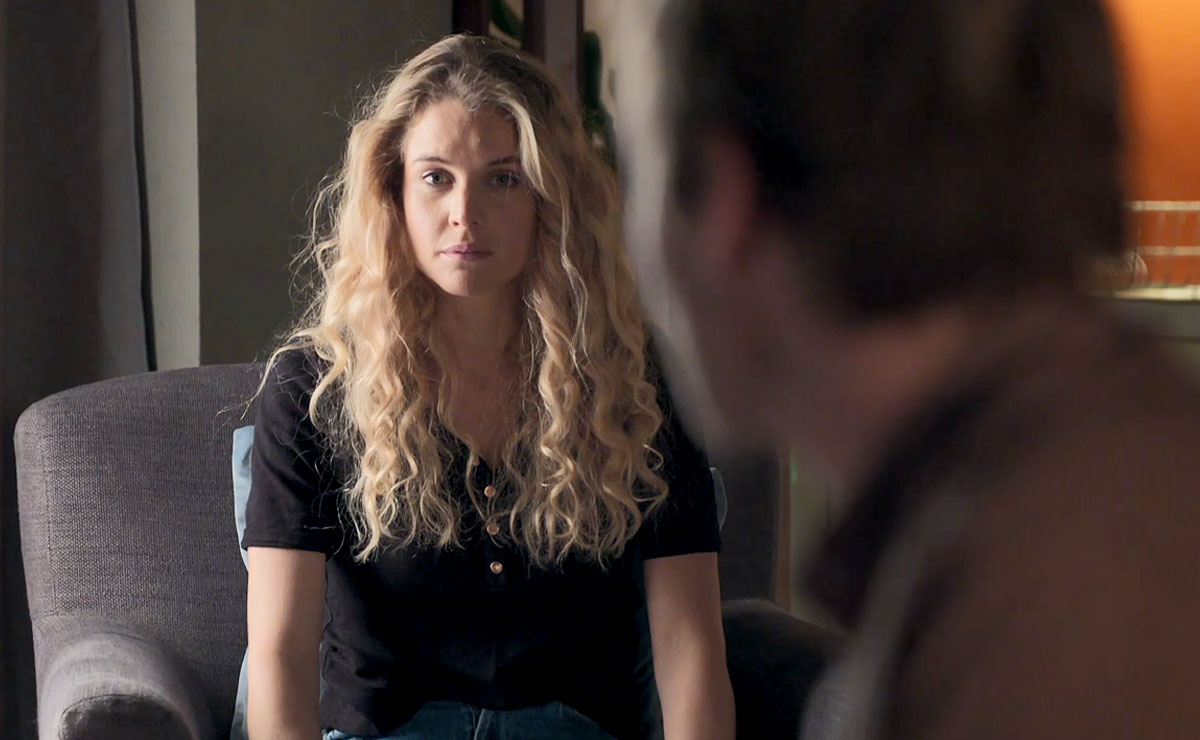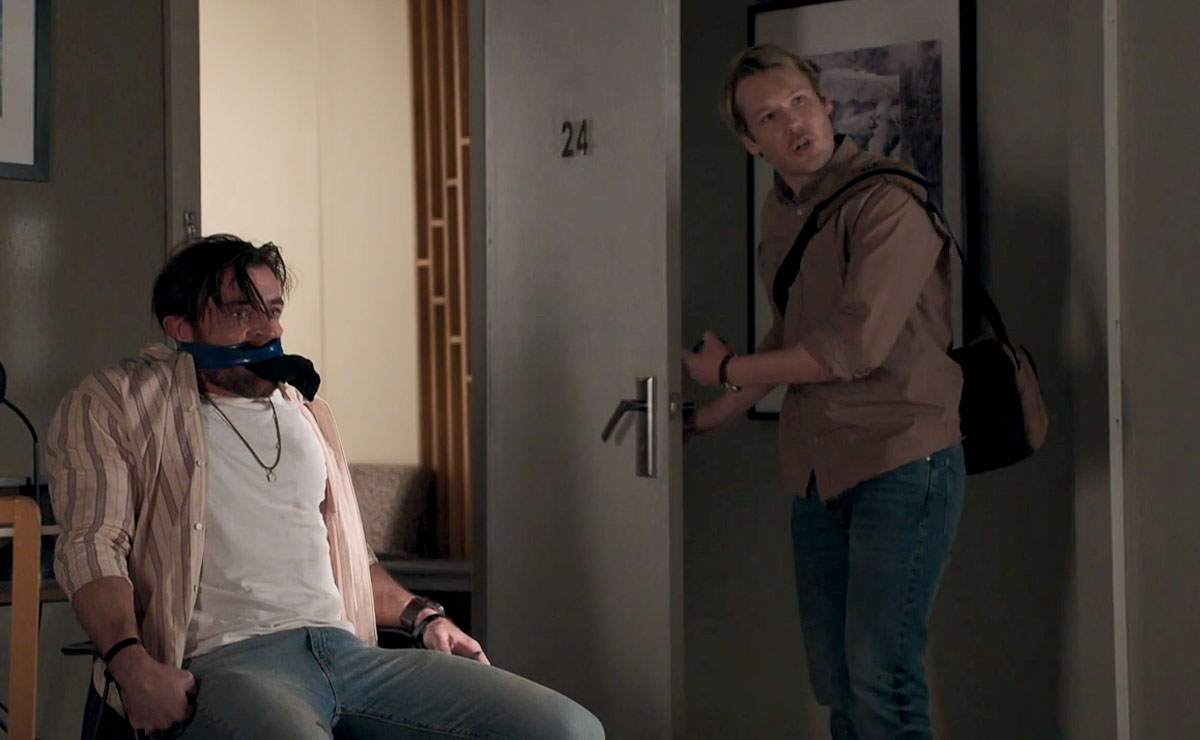 Whilst Remi was eventually found that evening and taken to Northern Districts Hospital for urgent surgery, Jacob and Bree were long gone.
As Remi paces the living room continuing to leave voice messages for Bree next week, he's interrupted by a knock on the door from Rose.
Rose tells him that she's sorry, but they've found Bree… and she's dead!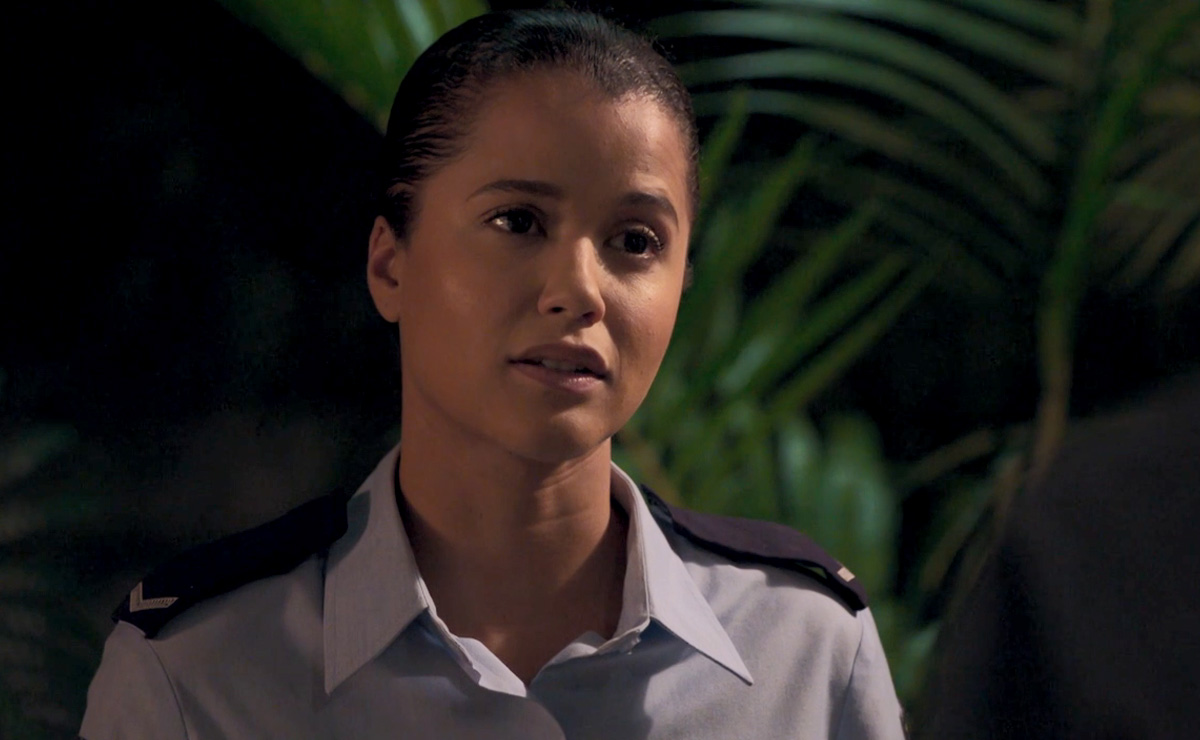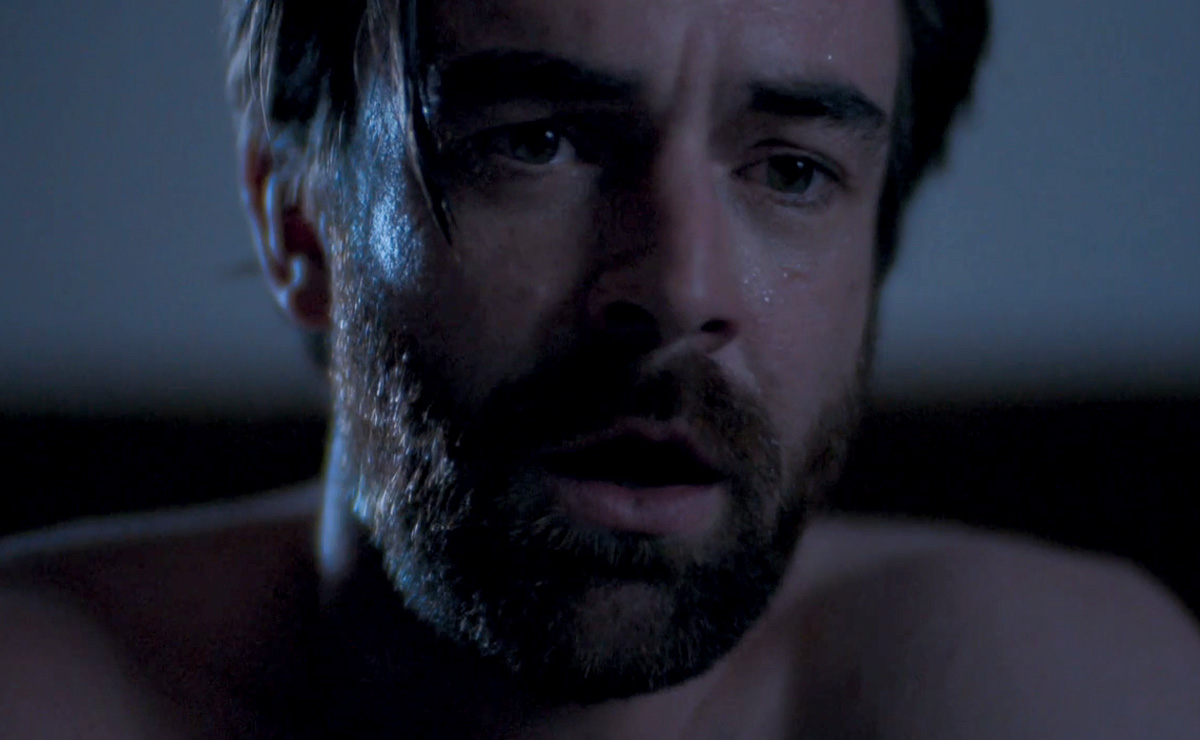 Remi wakes up with a jolt as he screams out "No!"…. thankfully, it was just a nightmare.
As an unsettled Remi lays back on his bed, Bree and Jacob cuddle up next to a campfire somewhere away from Summer Bay, the very picture of marital bliss to anyone passing. Not that it's likely, as Jacob has ensured they're in a secluded spot safely away from the authorities.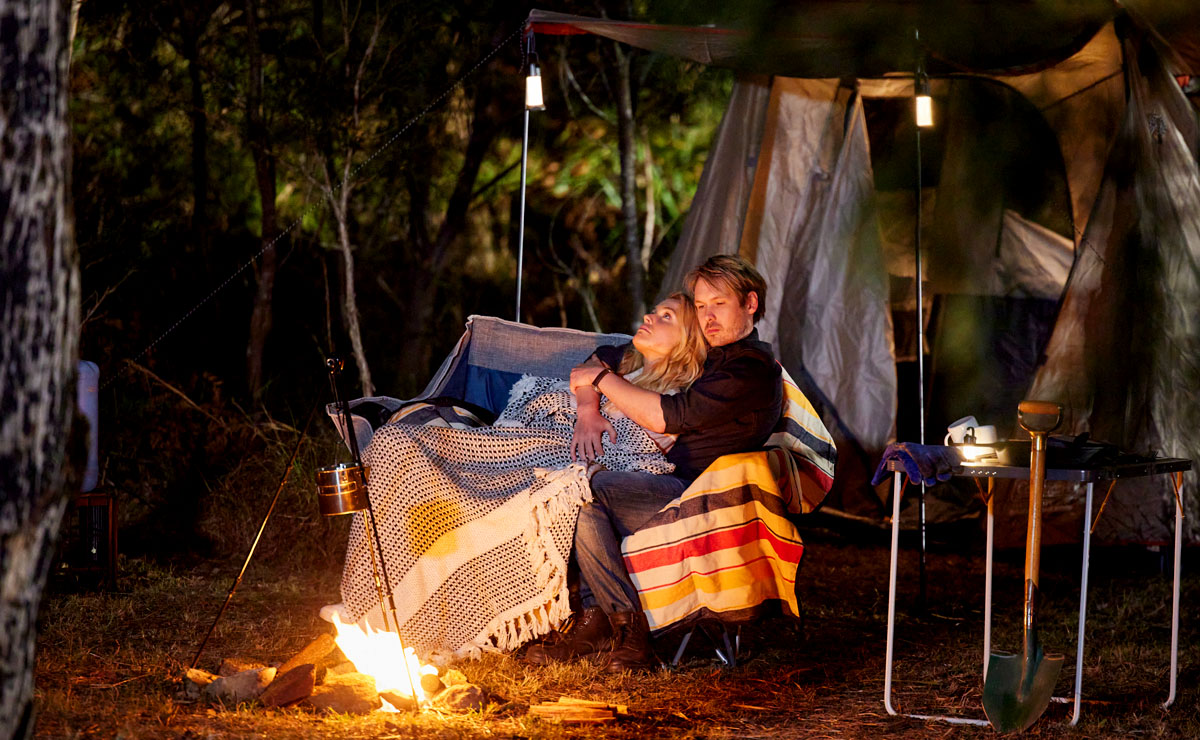 It's almost hard to believe the issues that Bree is facing as they spend a romantic night together, but as she lies awake the next morning it's clear that she is bravely keeping her facade up when Jacob snuggles up to her.
As Jacob leaves the tent, Bree begins to crumble and her fear is palpable. She tenderly touches her bruised jaw, having been subjected to another beating.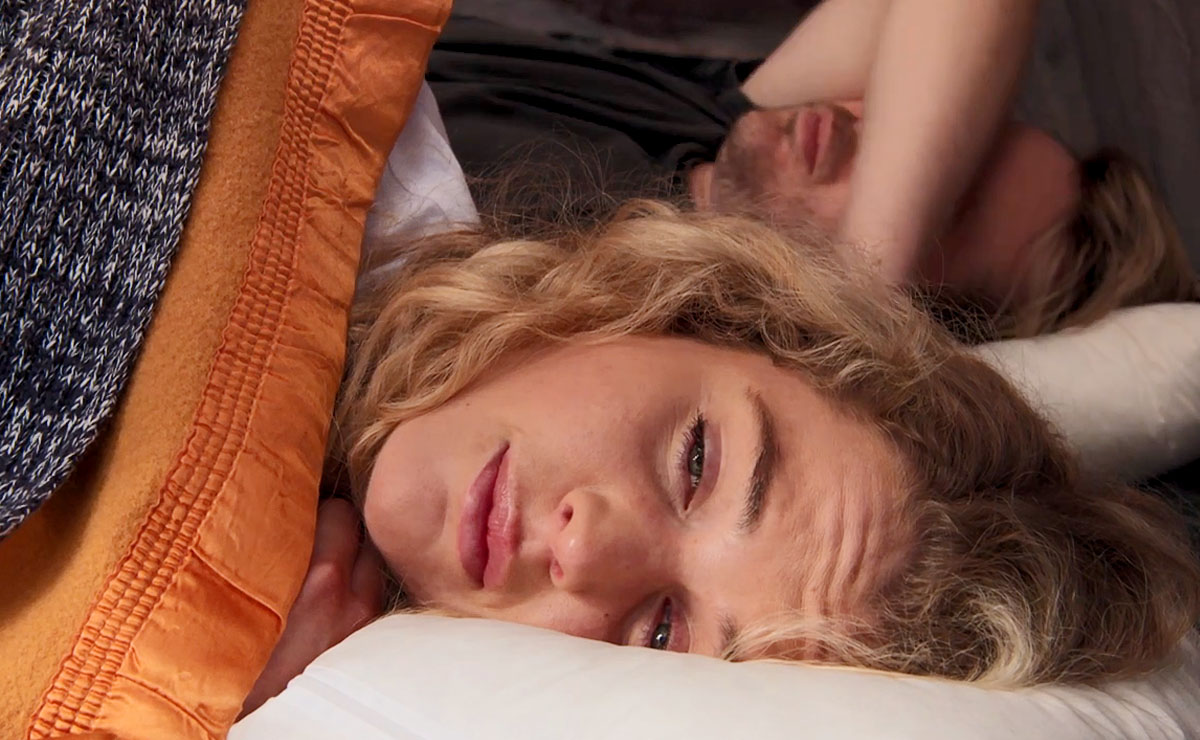 Back in the bay, frustrated at the lack of updates from the police, Remi figures he'll try hiring a private investigator. However when he meets the PI, Erikson (Troy Harrison), in Salt, he is dubious about taking on the case.
Finding it odd that Remi has no photos of his supposed girlfriend, he quickly comes to the conclusion that he's simply the jilted ex-lover, who's smarting after Bree has chosen to go back to her husband.
As Erikson advises him to save his money, a frustrated Remi tells him to forget it.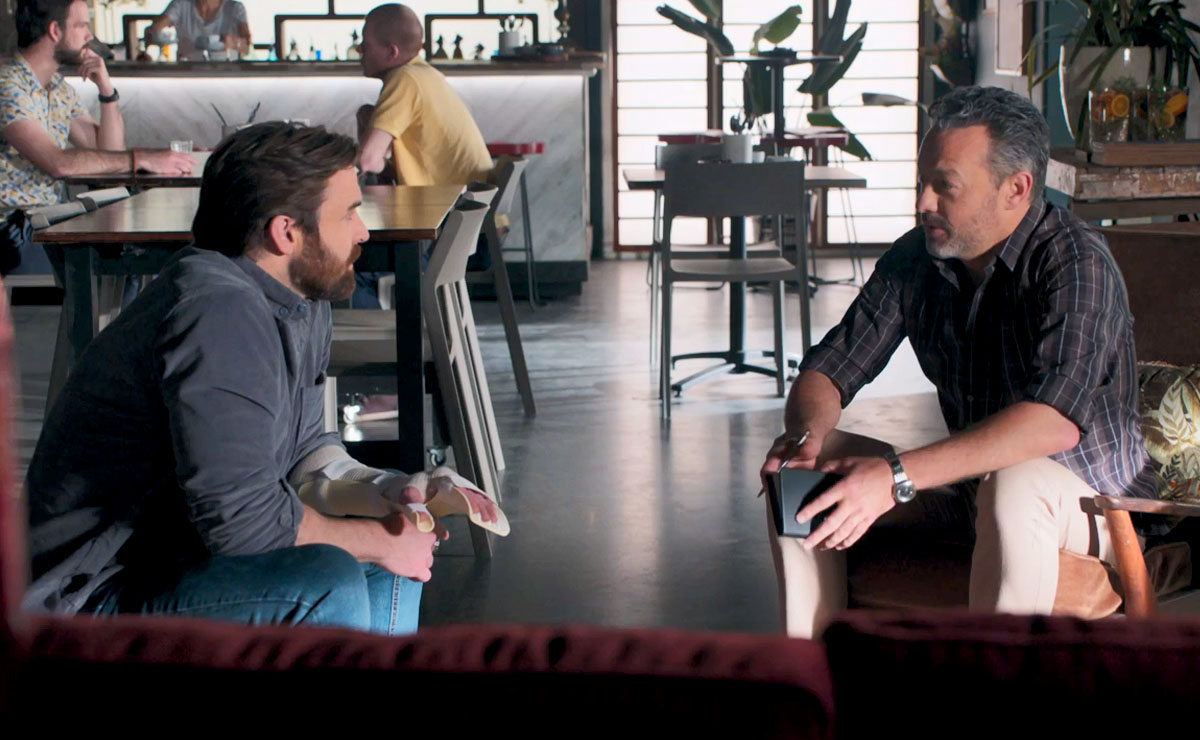 Bree is a little more distant over breakfast, but is hopeful when Jacob points out that they're running short on supplies—surely that means he'll need to head into town? Jacob is quick to clock Bree's eagerness, as she explains that they can't stay out in the middle of nowhere forever.
As she asks what the plan is, Jacob explains that he has a friend that can sort them out some new identities… soon they'll be able to disappear together, and no-one will ever find them.
When Jacob heads off to fill up the water carrier, Bree knows that this is her last chance. She frantically searches the car for some paper, and quickly writes a letter to Remi.
Seeing Jacob returning, Bree jumps out of the car and stuffs the letter in her back pocket just in time… or does she? As Jacob pulls her in for a kiss, his hand lowers to her back pocket and he pulls out the letter.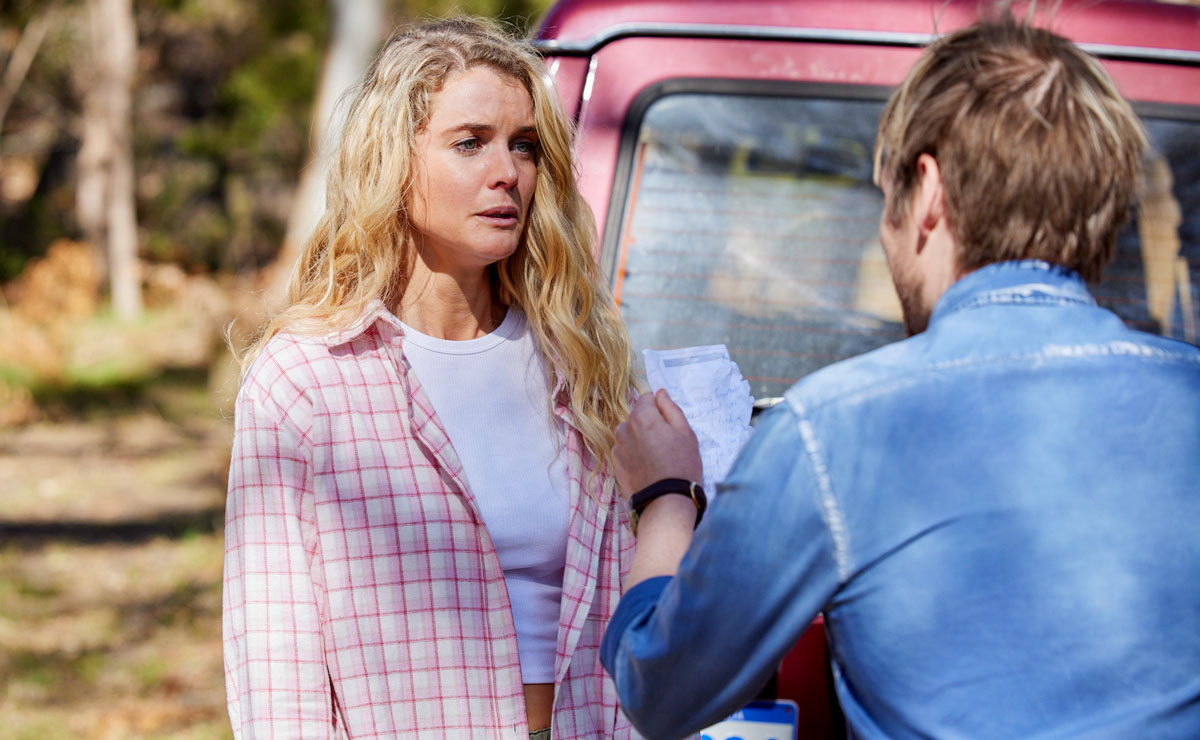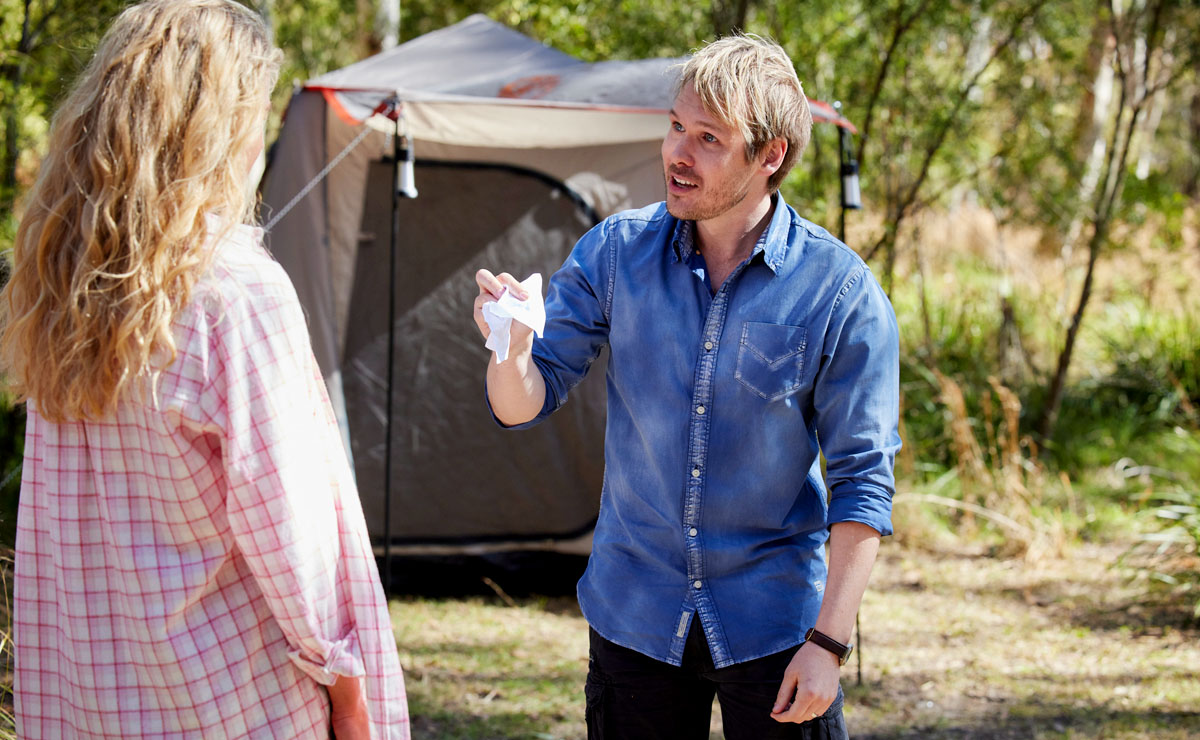 "What's this?" Jacob asks coldly.
Jacob is furious as he begins reading the letter, where Bree admits that, just in case anything happens to her, she lied at the motel and really does love Remi.
Bree knows she has no way out as she admits it's true, she's in love with Remi.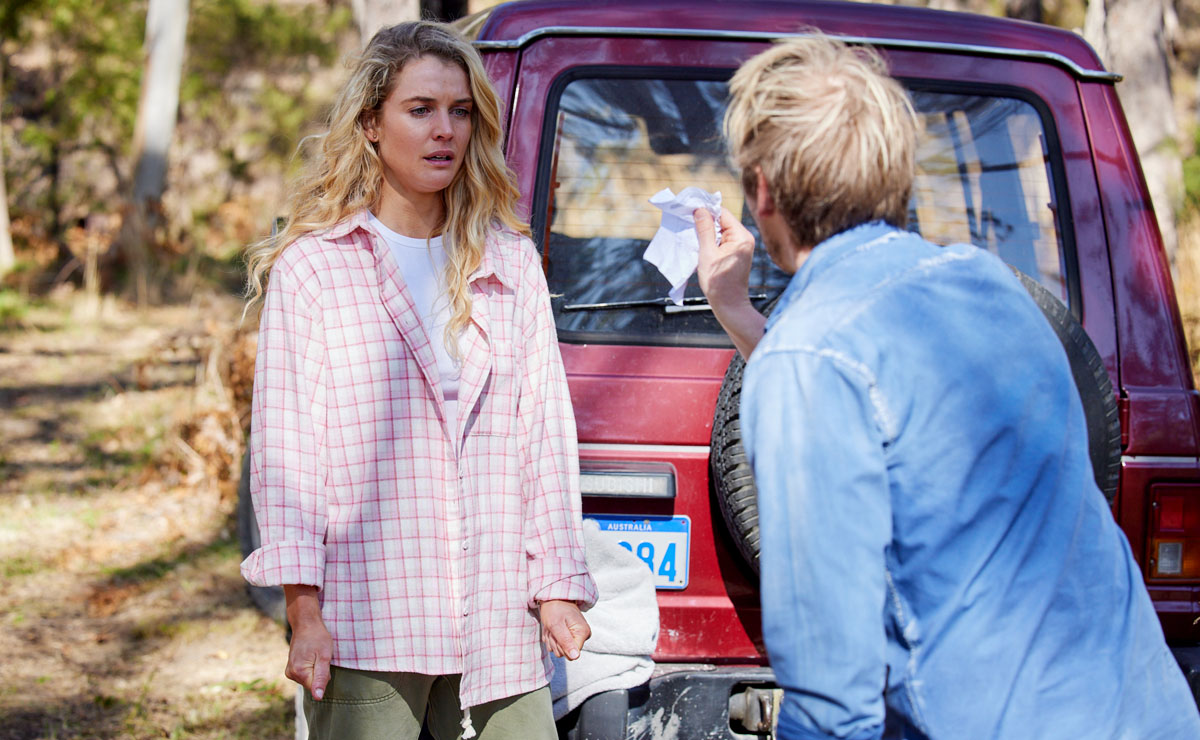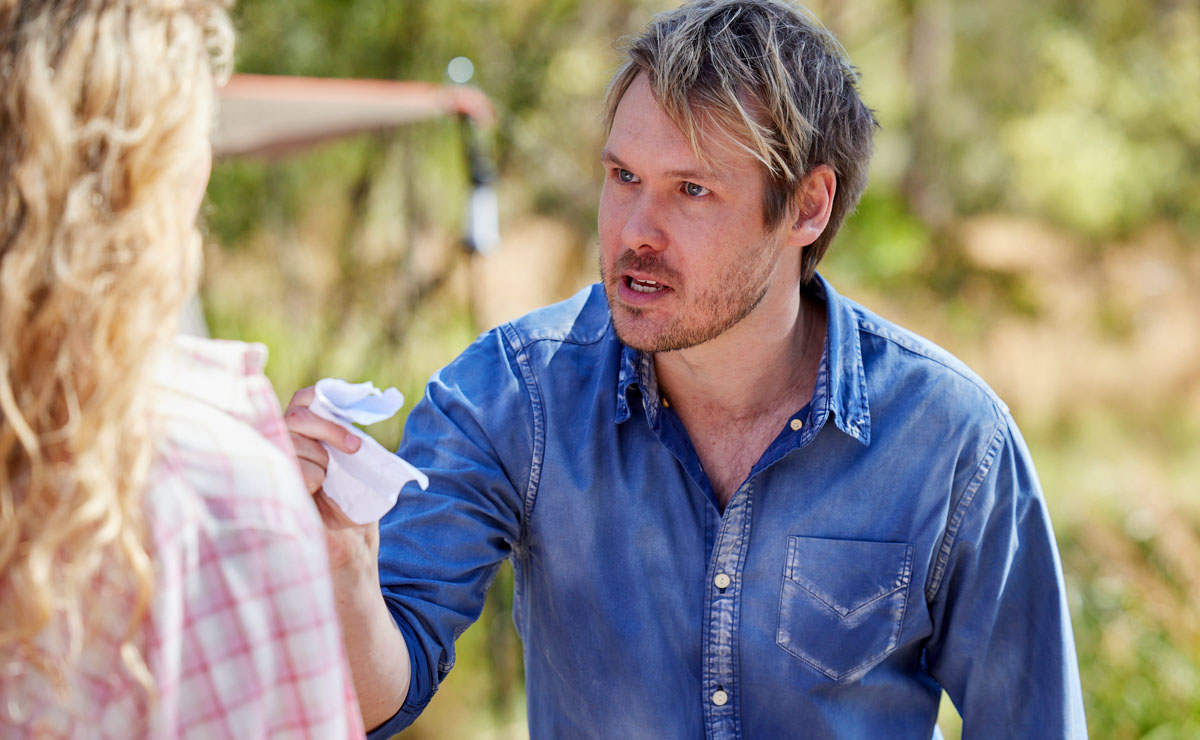 Jacob orders her to finish writing the letter, but Bree finally snaps and tells him to go to hell. She's swiftly knocked out cold by Jacob's fist.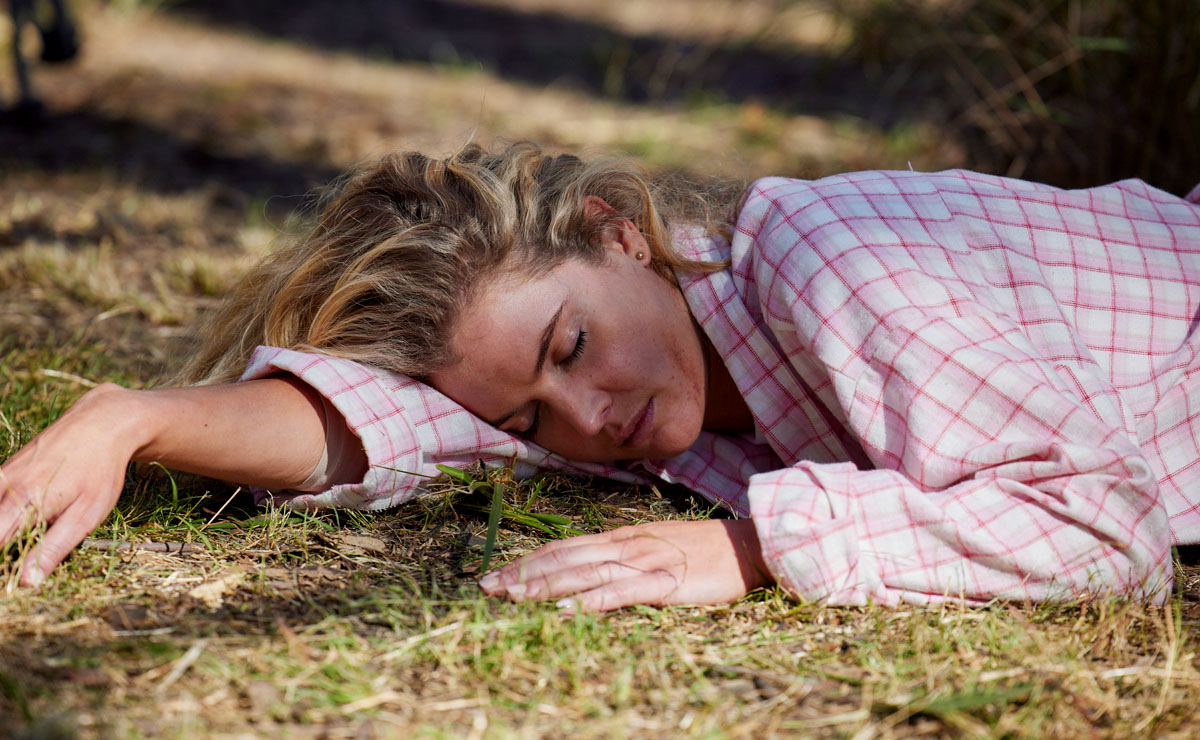 When Bree awakens, she's horrified to find Jacob digging what looks to be a grave—it seems that if he can't have her, then no-one can!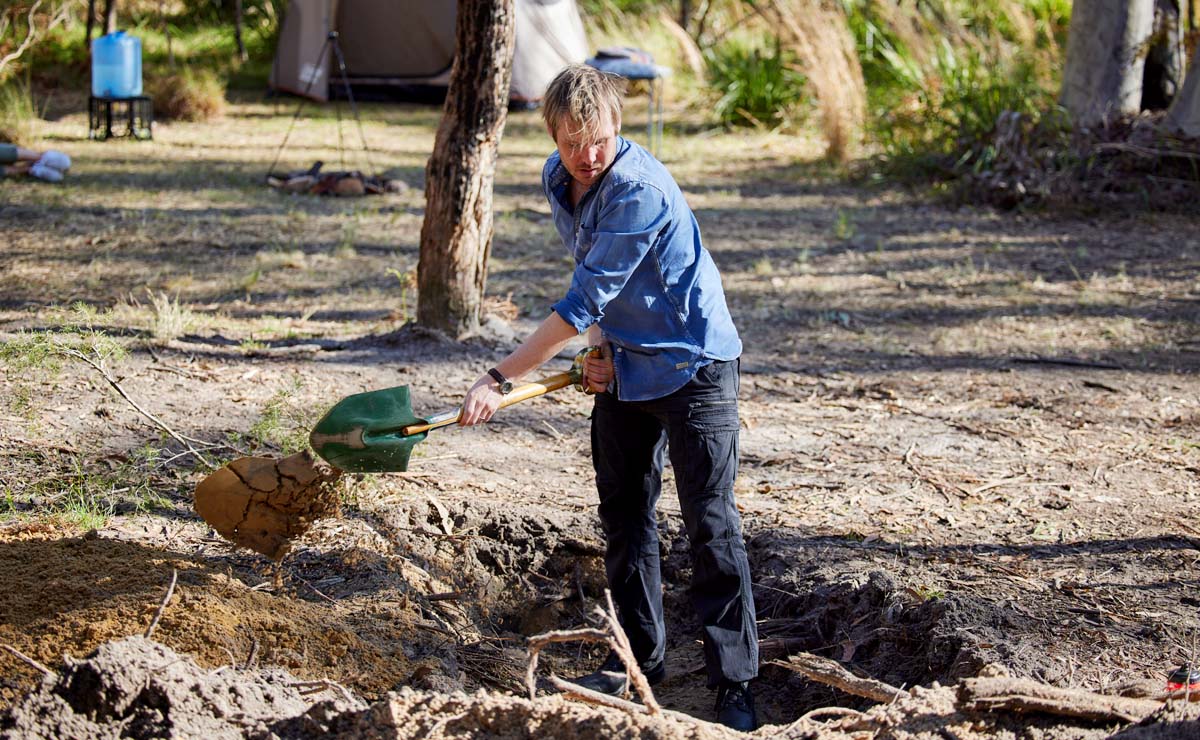 Bree pretends to still be out cold, and when Jacob takes a short break to have a drink, Bree spots what could be her one and only chance to survive.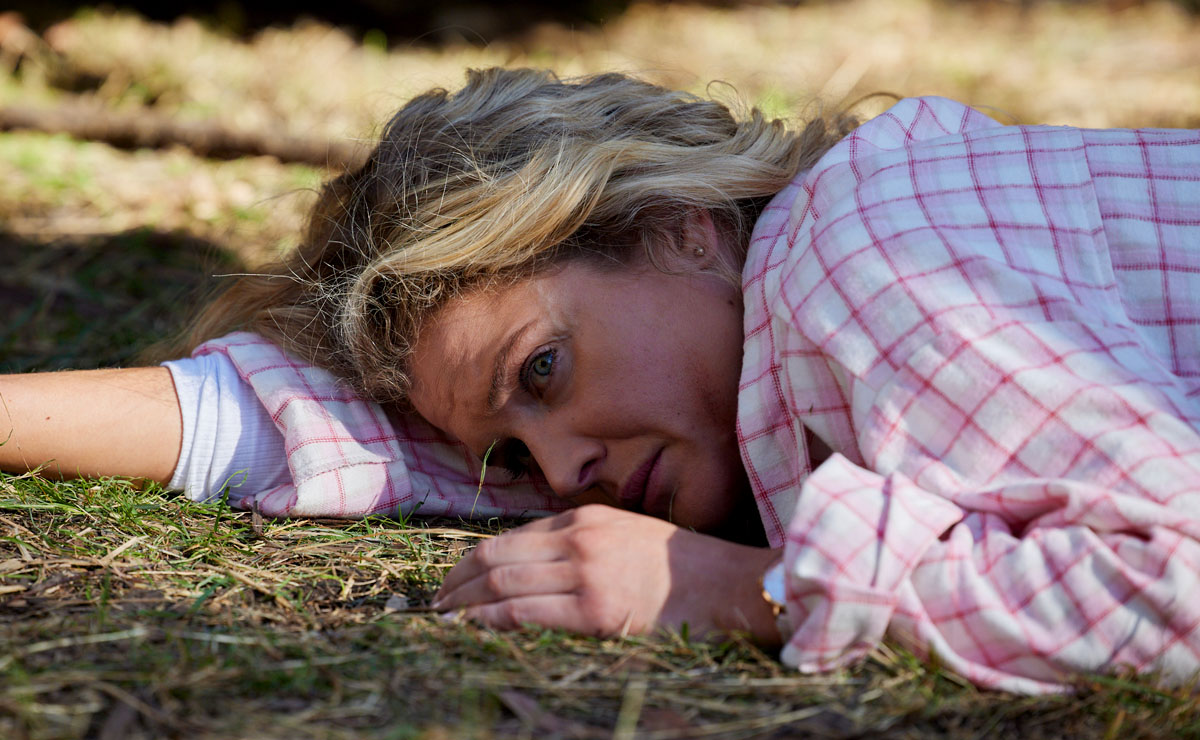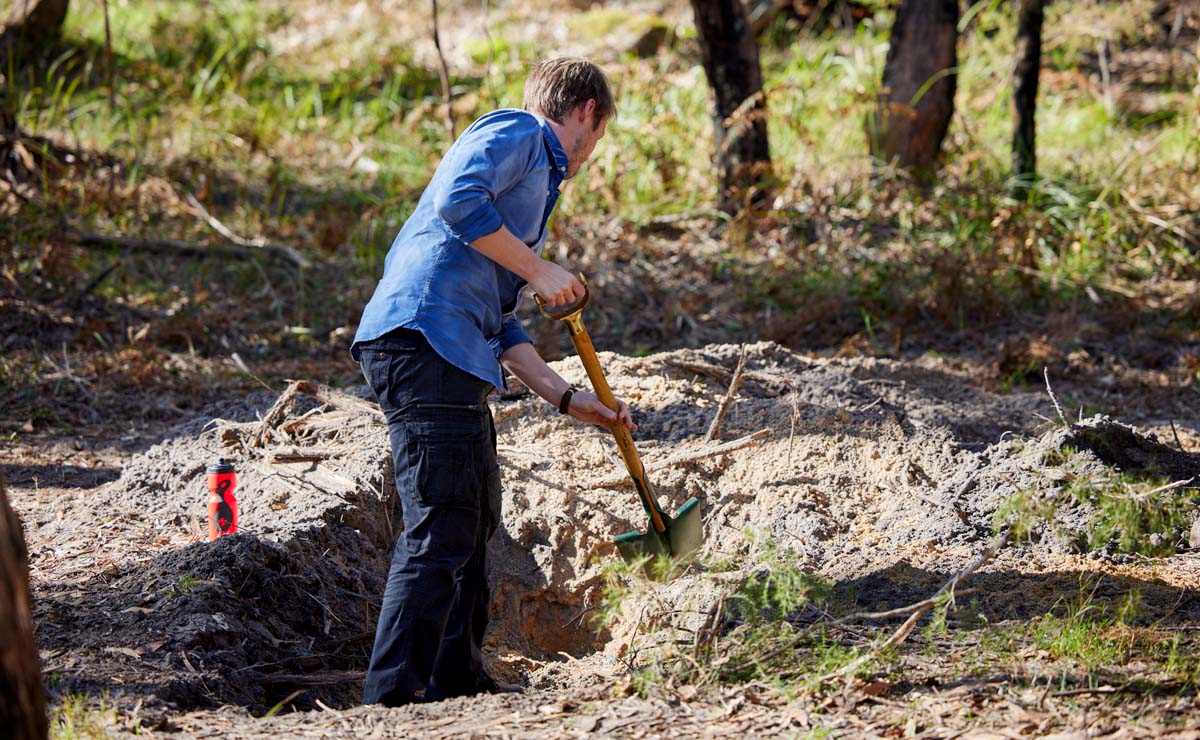 Creeping up behind Jacob, she whacks him over the head with the shovel, and he falls to the ground.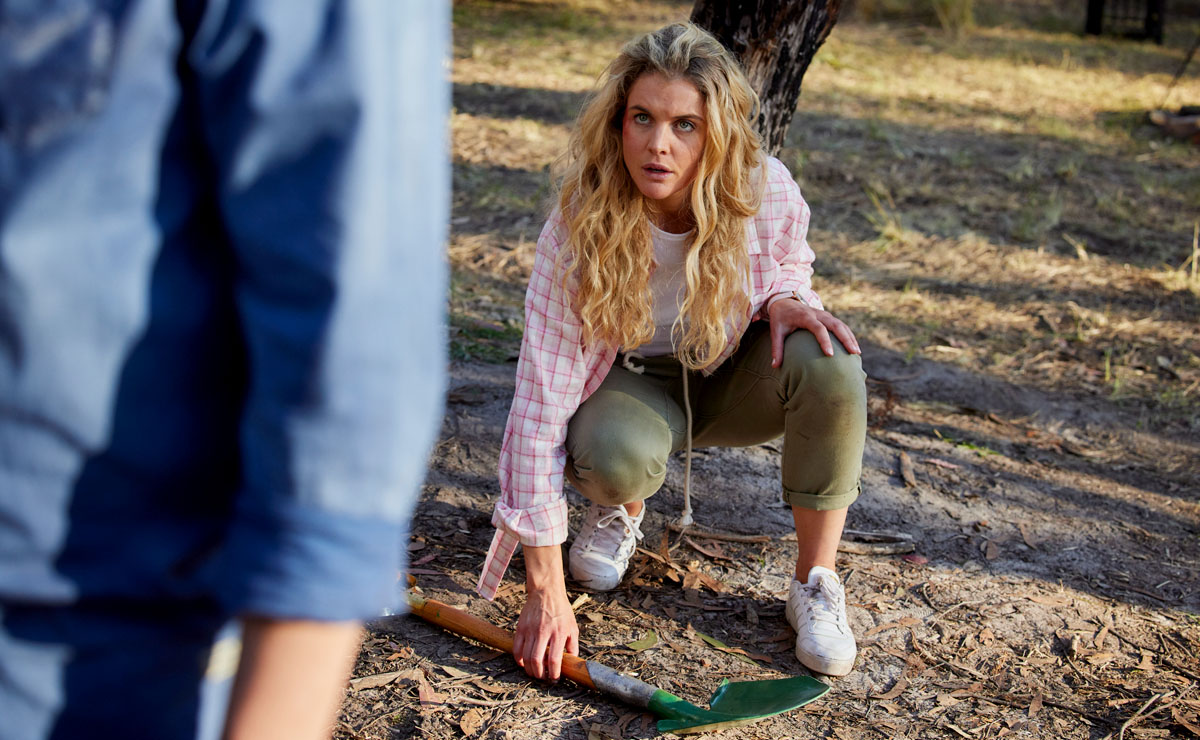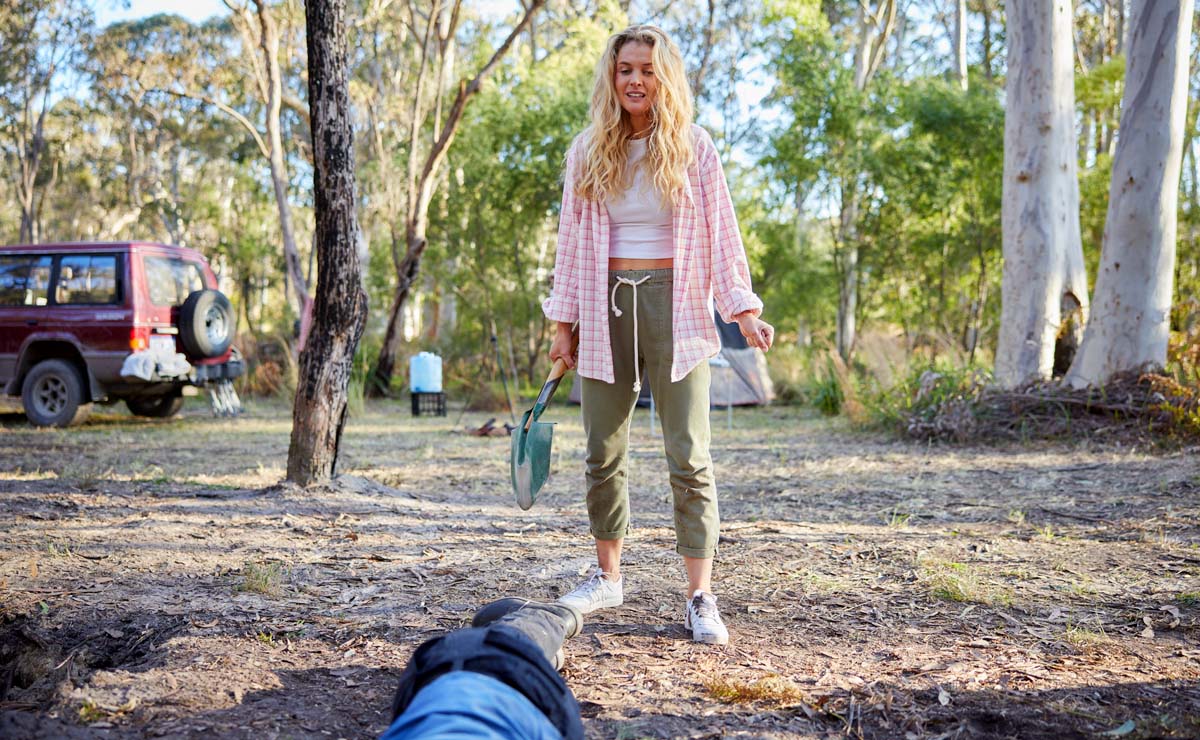 Bree quickly jumps into action and finds the car keys in Jacob's pocket… before realising that Jacob isn't merely unconscious…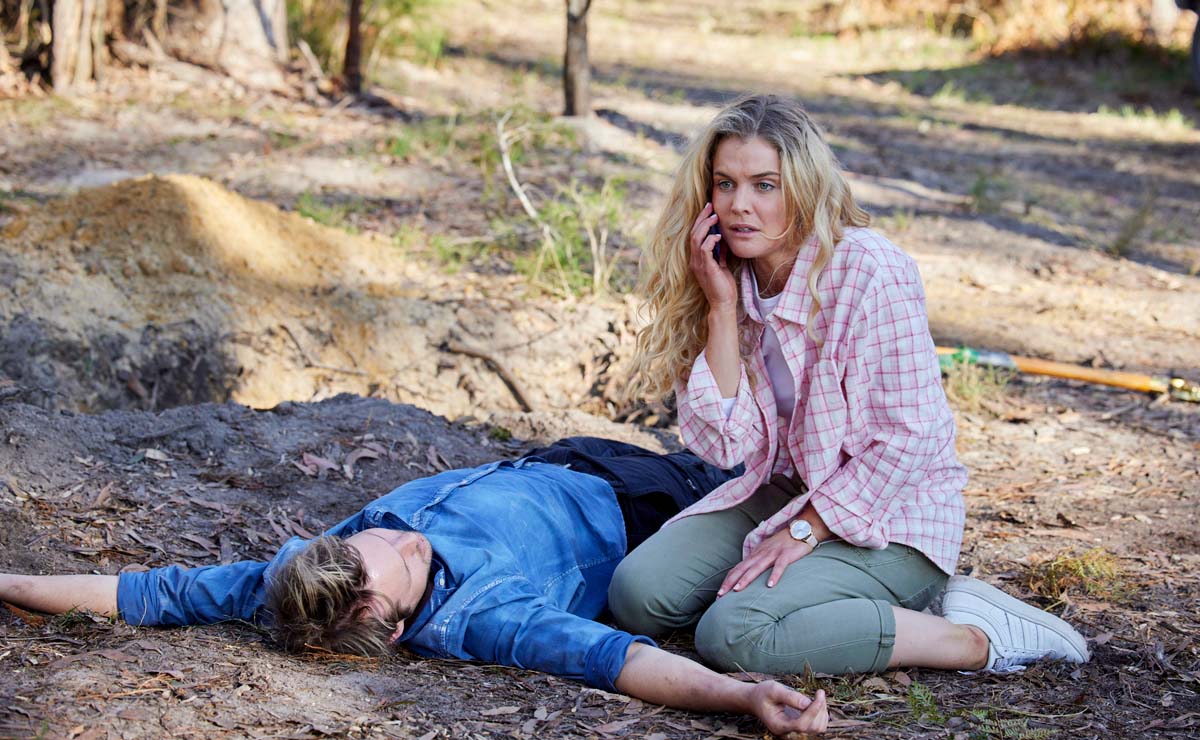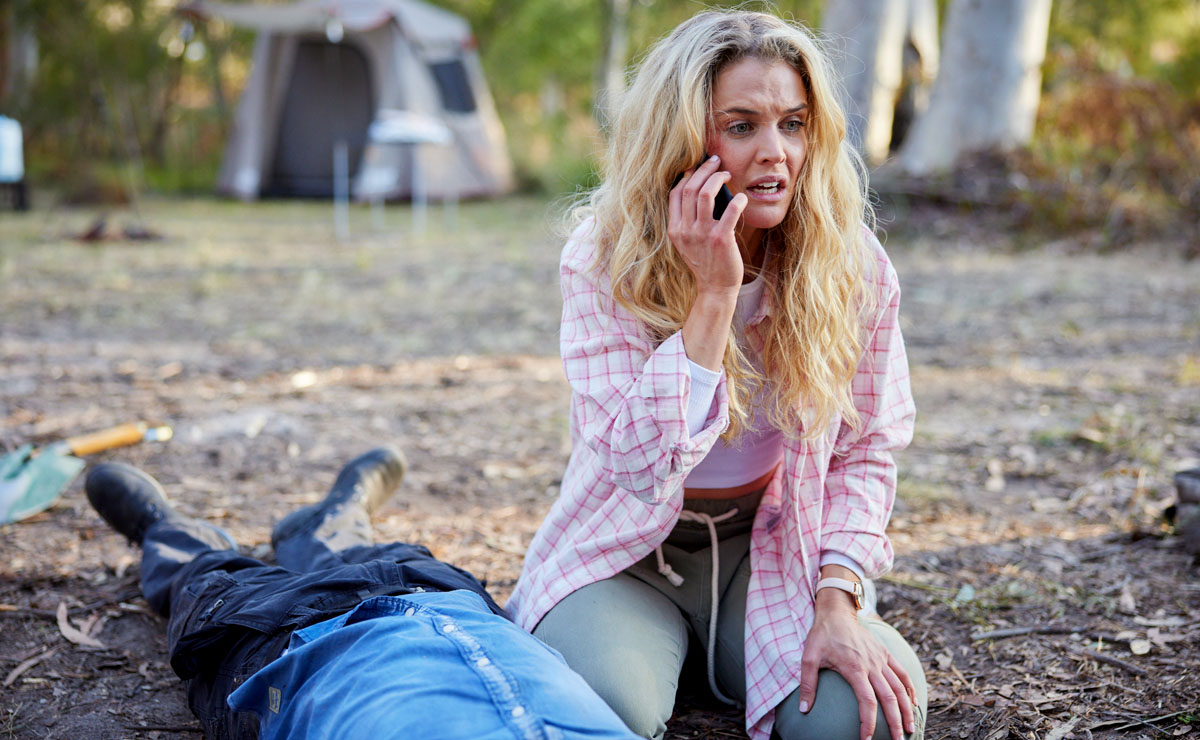 Terrified, Bree phones for an ambulance and desperately starts chest compressions. Xander (Luke Van Os) and Rose (Kirsty Marillier) soon arrive, and it's clear to Xander from the off that there's nothing that can be done.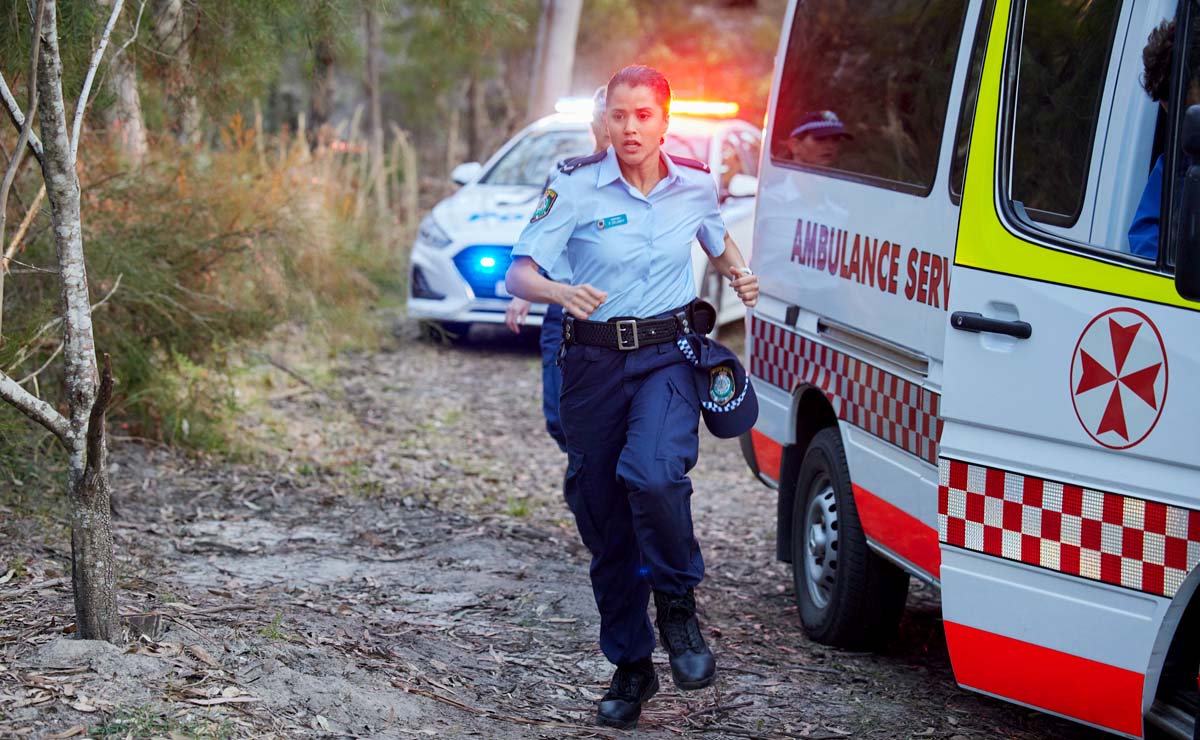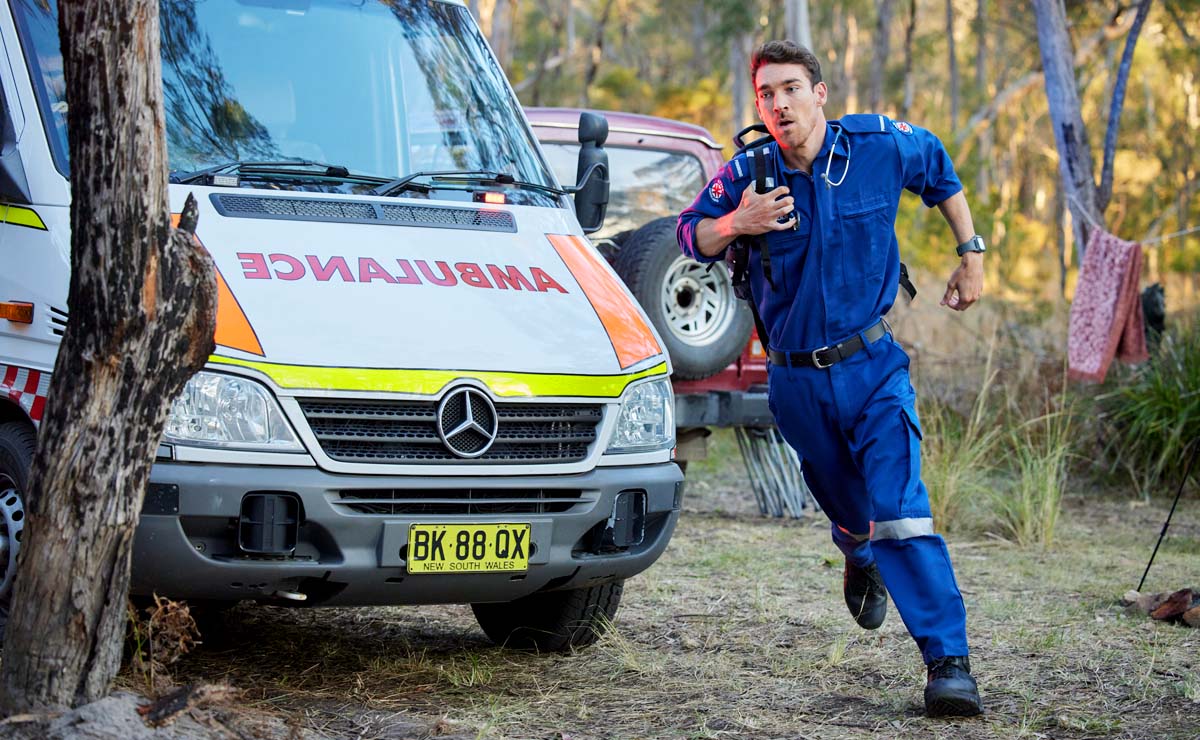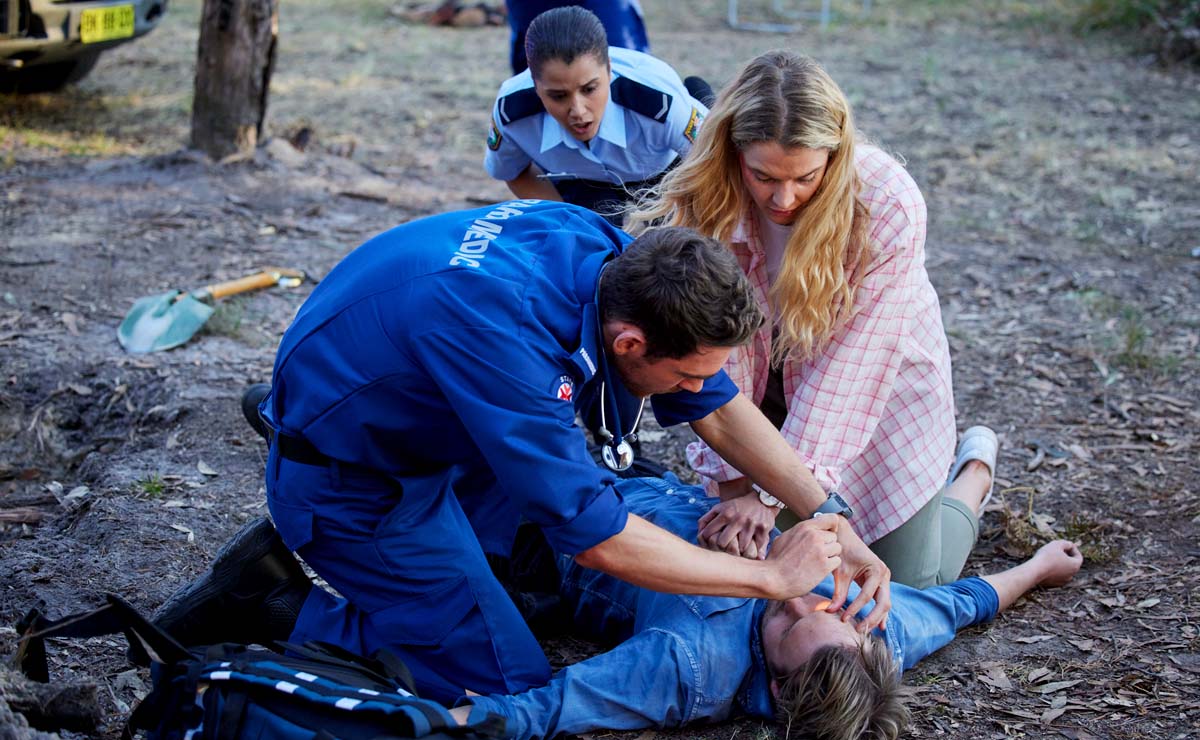 Bree refuses to give up, but as time goes on, Xander is forced to tell her that Jacob is dead…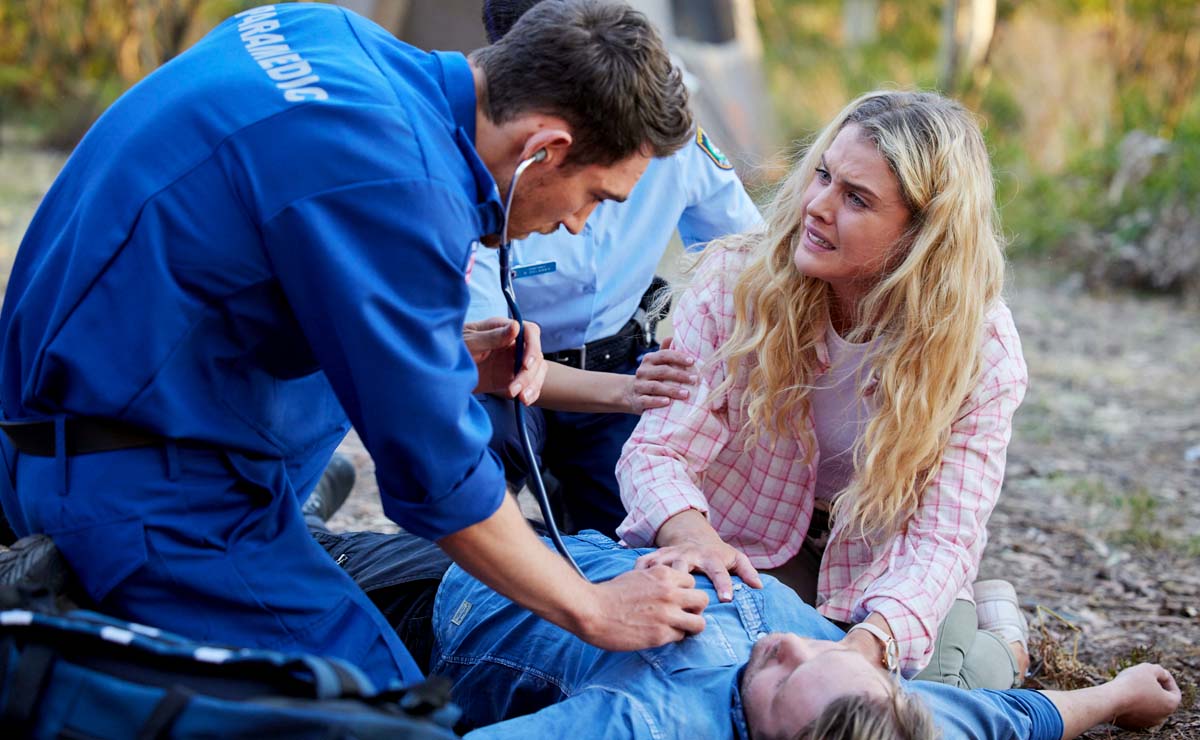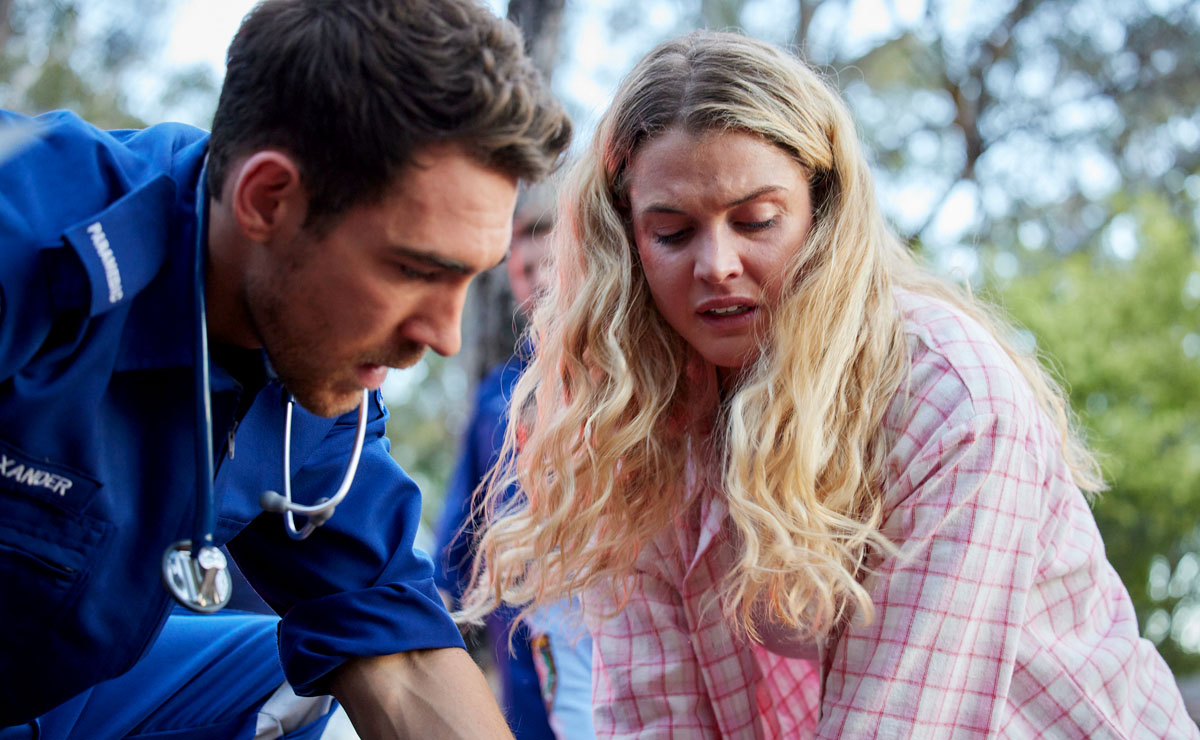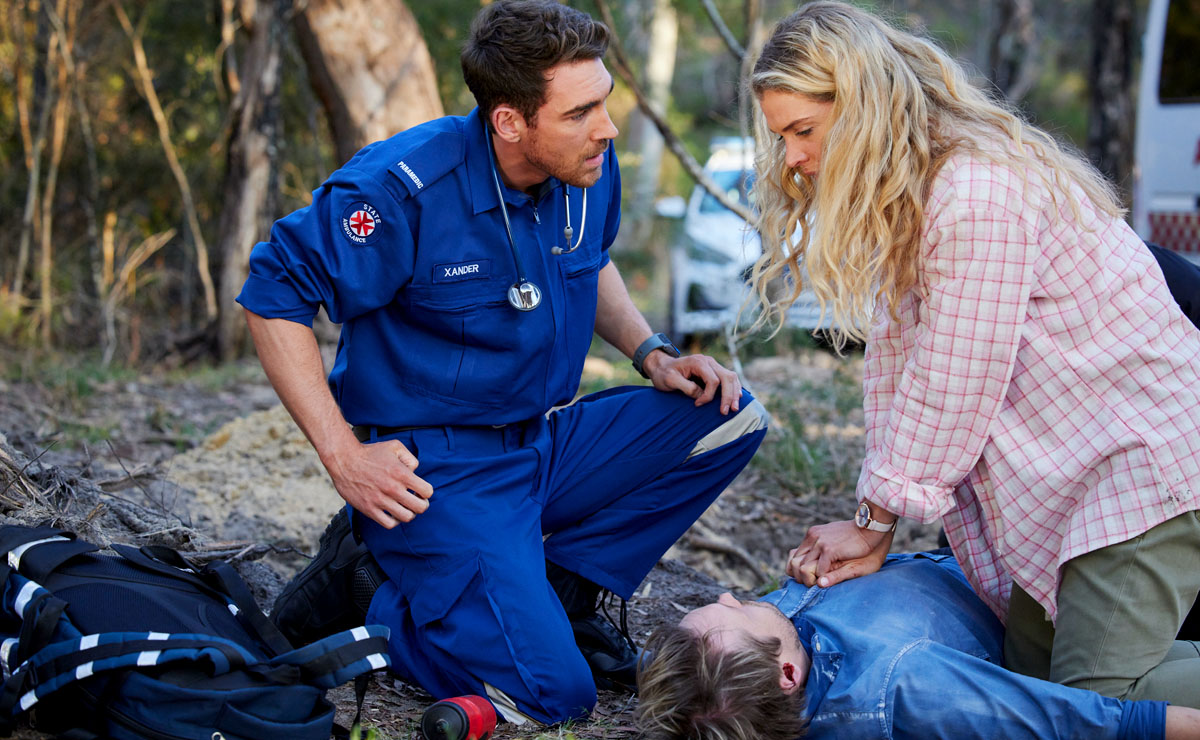 Bree breaks down in tears—what has she done?!
---
Meanwhile, there's surprise visitors for both of the Thompson/Booth siblings this week.
First to arrive is Mali Hudson (Kyle Shilling), who is a mate of Dean's (Patrick O'Connor) and the shaper for the boards he sells at the surf shop.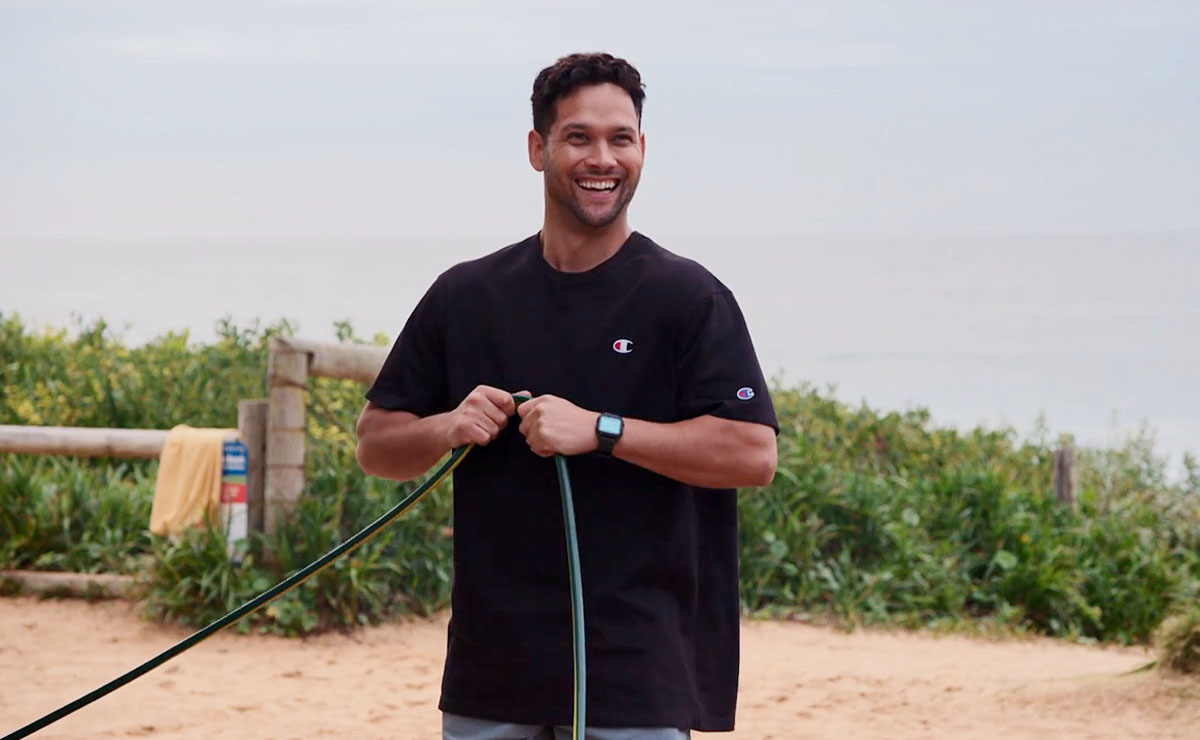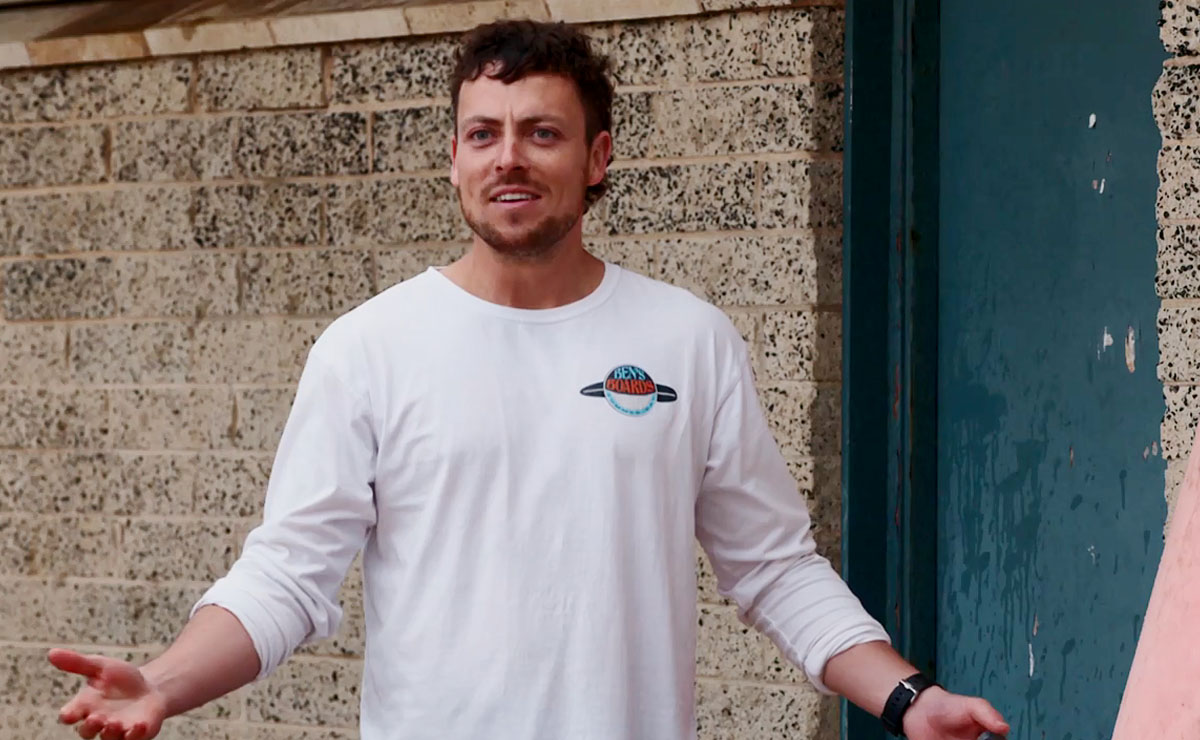 Dean introduces Mali to Ziggy (Sophie Dillman), and when John (Shane Withington) comes along and introduces himself too, he quickly takes a shine to a complimentary Mali after hearing that Dean has talked highly of him.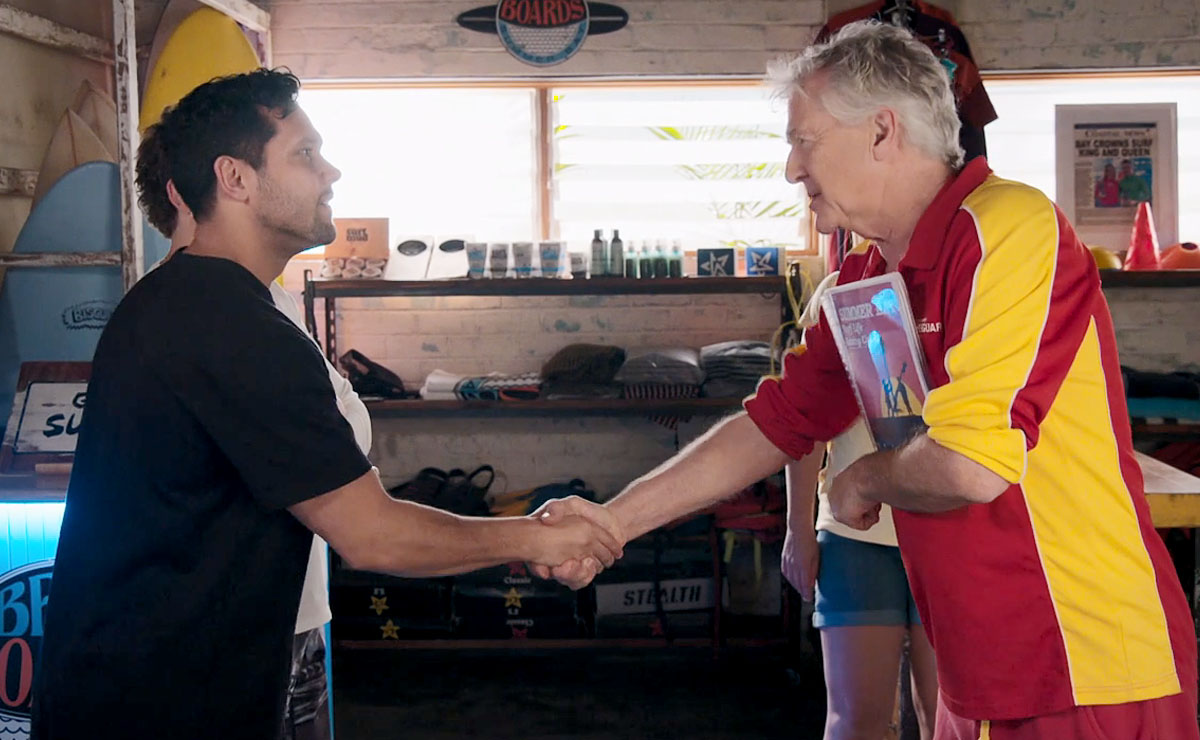 The reason for Mali's visit is something of a mystery to Dean though, who has no board orders outstanding, and the confusion only deepens when he introduces Mali to Mackenzie (Emily Weir).
It turns out Mali and Mac already know each other, and he's actually there to meet her.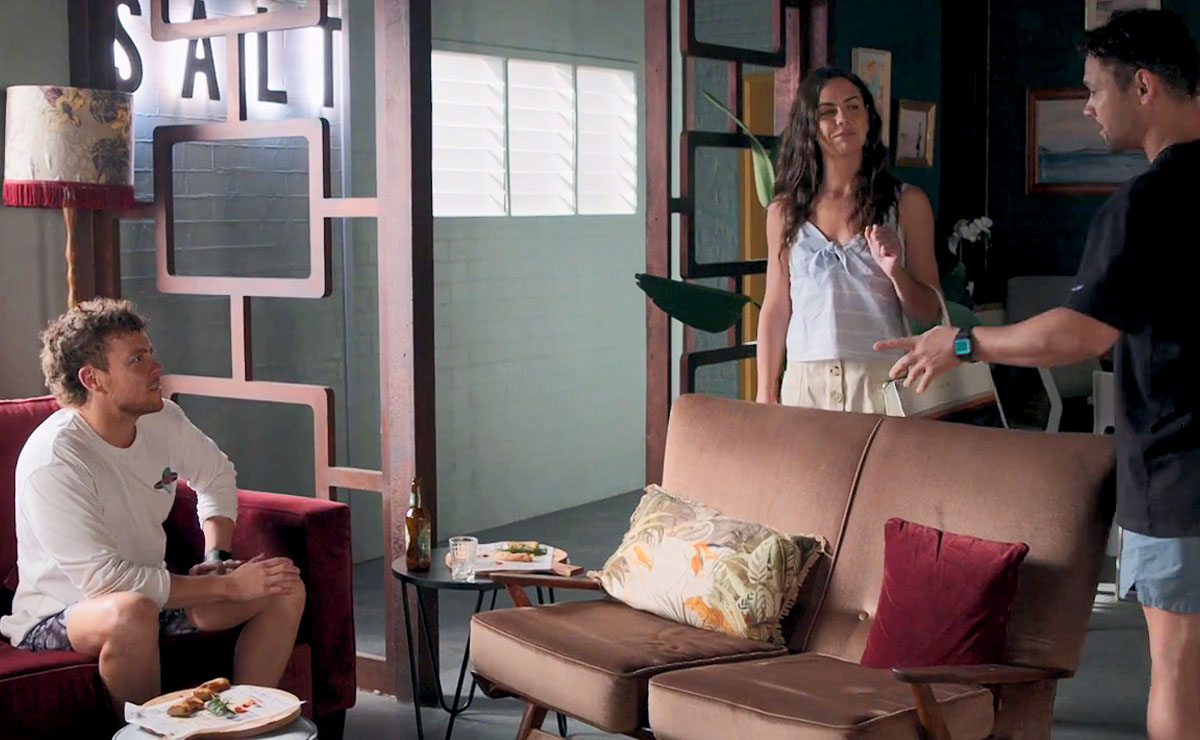 Heading off with Mackenzie, leaving a baffled Dean in Salt, Mali is taken back to the farmhouse where he's led into the nursery that is being prepared for Dean and Ziggy's baby… what are they up to?
Mali's introduction brings a new permanent character to Summer Bay, and actor Kyle Shilling—a Widjubal man of the Bundjalung nation—is thrilled to be joining the cast as the show's first Indigenous Australian regular.
"I'm stoked to be able to fill those shoes and to represent my culture on this international TV show," he told Stuff NZ. "It's been a long time coming but in the last couple of years a lot of shows have been doing it, and it's great to see Australian TV productions involving a lot more indigenous people and also giving us a voice in our own TV series as well."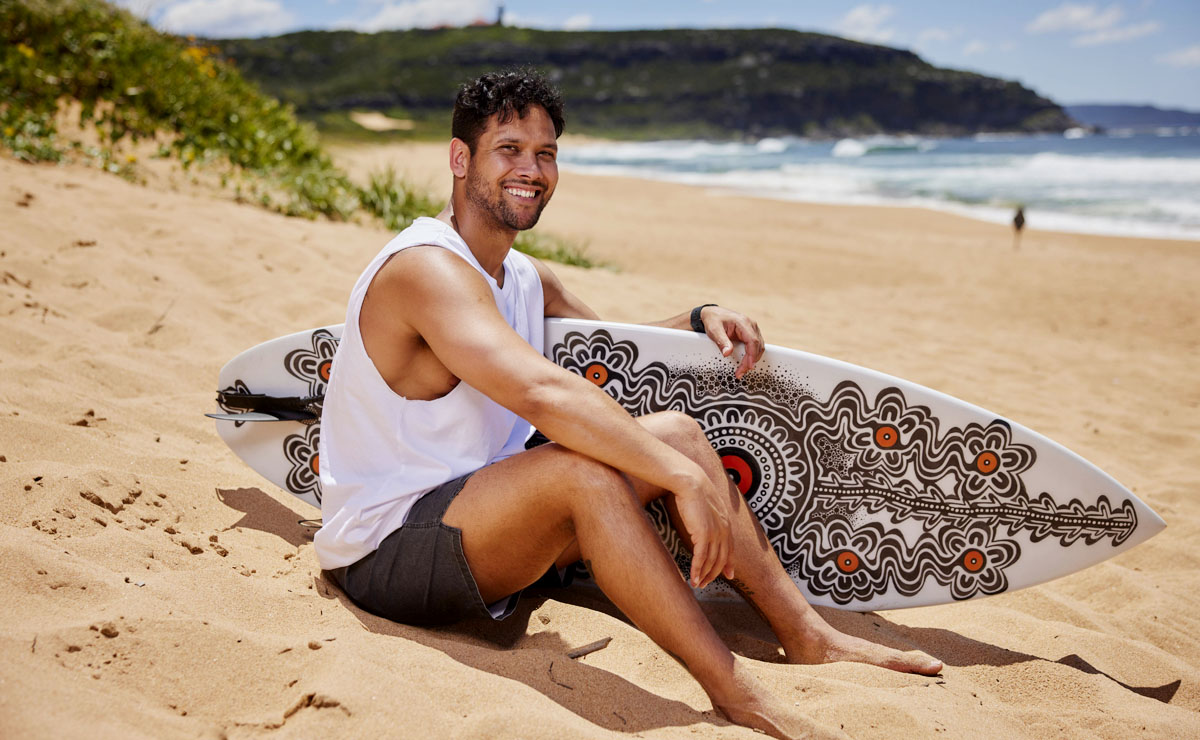 As the show did with the Parata family, the show has enlisted the help of a cultural advisor to help bring Mali's storylines to the screen.
"It's very difficult with our culture because there's more than 500 different tribal groups," Kyle continued. "There's over 500 different language groups and everything like that too but, yeah, we've got a consultant on board and he's amazing.
"He's jumping through hoops, making sure everything's done correctly. He's gone through all the protocol, all the touching base with everyone to make sure everything's all right. It's a big job and I'm glad I've got someone here to back me up."
Mali is not yet a Summer Bay local, being from Mantaray Point a couple of hours up the coast. The youngest of seven siblings, with numerous sisters amongst them, Mali's family are very dependent on him… so what will convince him to stick around in Summer Bay?
---
After revealing just what she was getting up to with Mali in the nursery, Mackenzie is stunned when she returns to Salt and spots a face from her past sitting at the bar.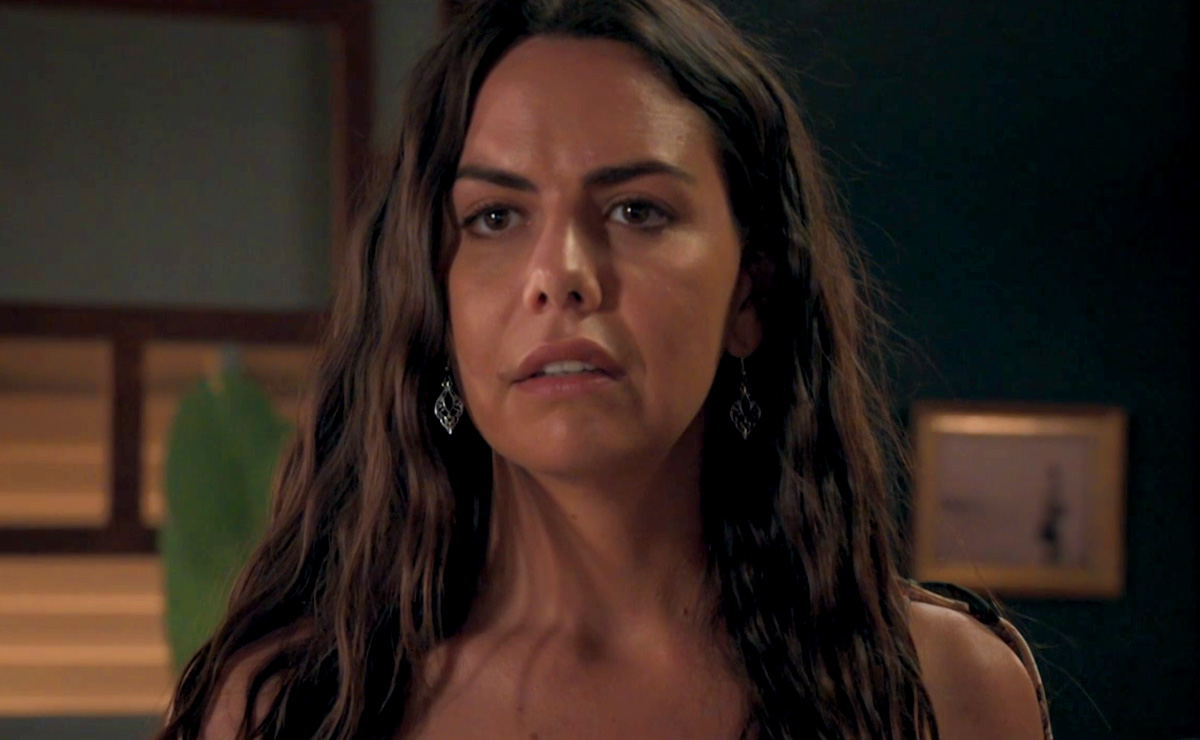 Stopped in her tracks, Mac ducks out quickly and hides before the mystery gentleman can see her, and then rings Dean in a panic, asking him to come back to the club immediately.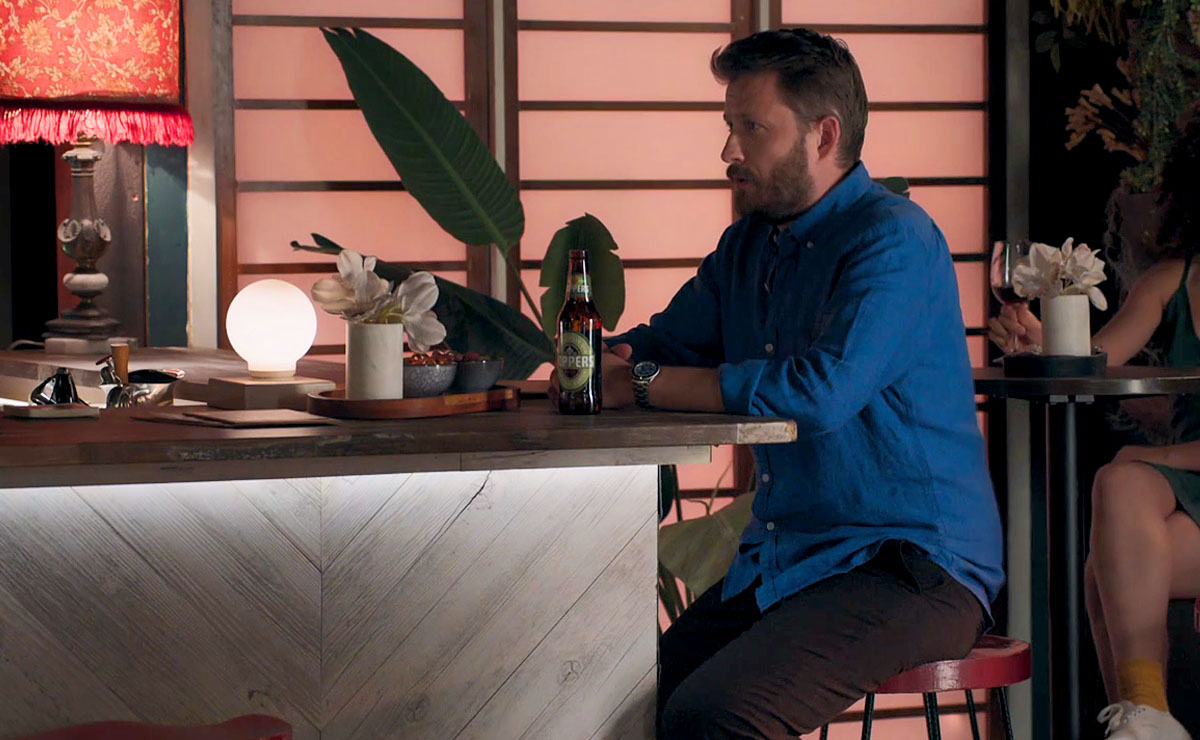 When Dean arrives, Mac explains that she needs a man removing from the restaurant, but refuses to give a reason as to why.
Though confused, Dean obliges her, and tells the gentleman, Gabe Miller (Akos Armont), that he is not welcome in Salt and has to leave immediately.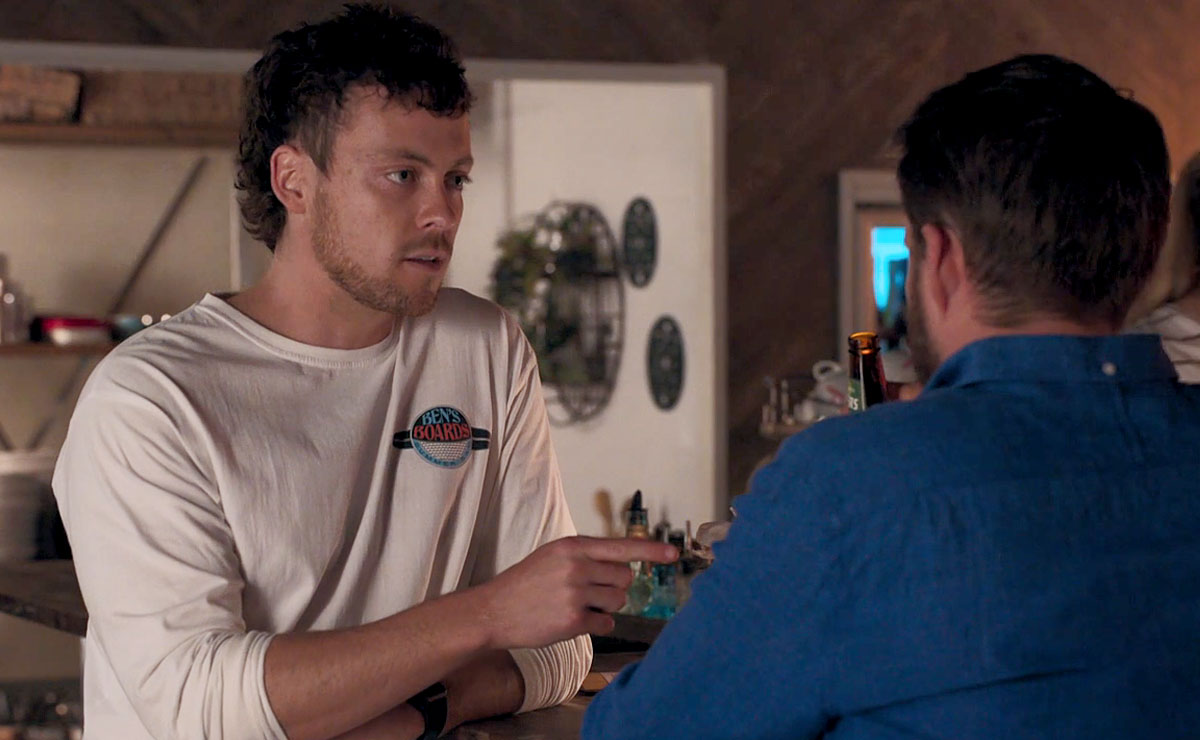 Gabe quickly realises what has happened, Mac has already seen him and sent Dean to kick him out, but nevertheless he asks Dean to pass on a message to her, explaining that he just wants to talk…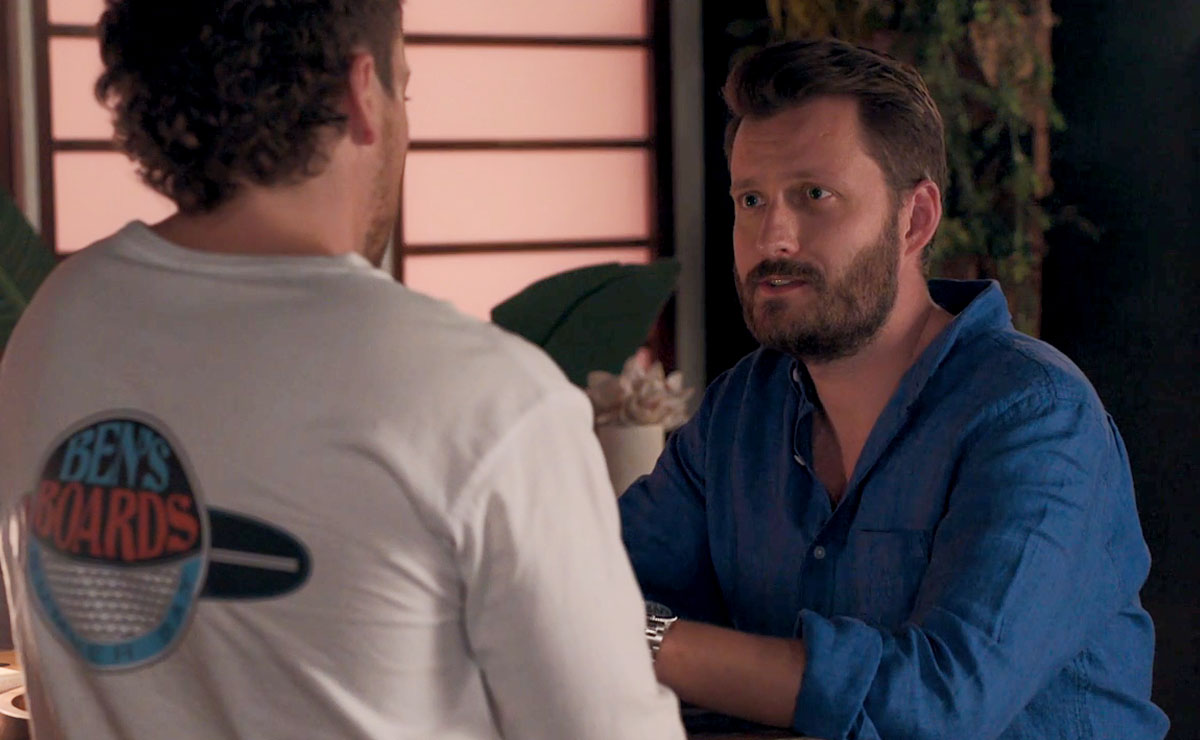 Back at home, Mac finally relents and tells Dean exactly who Gabe is…. her ex-fiancé!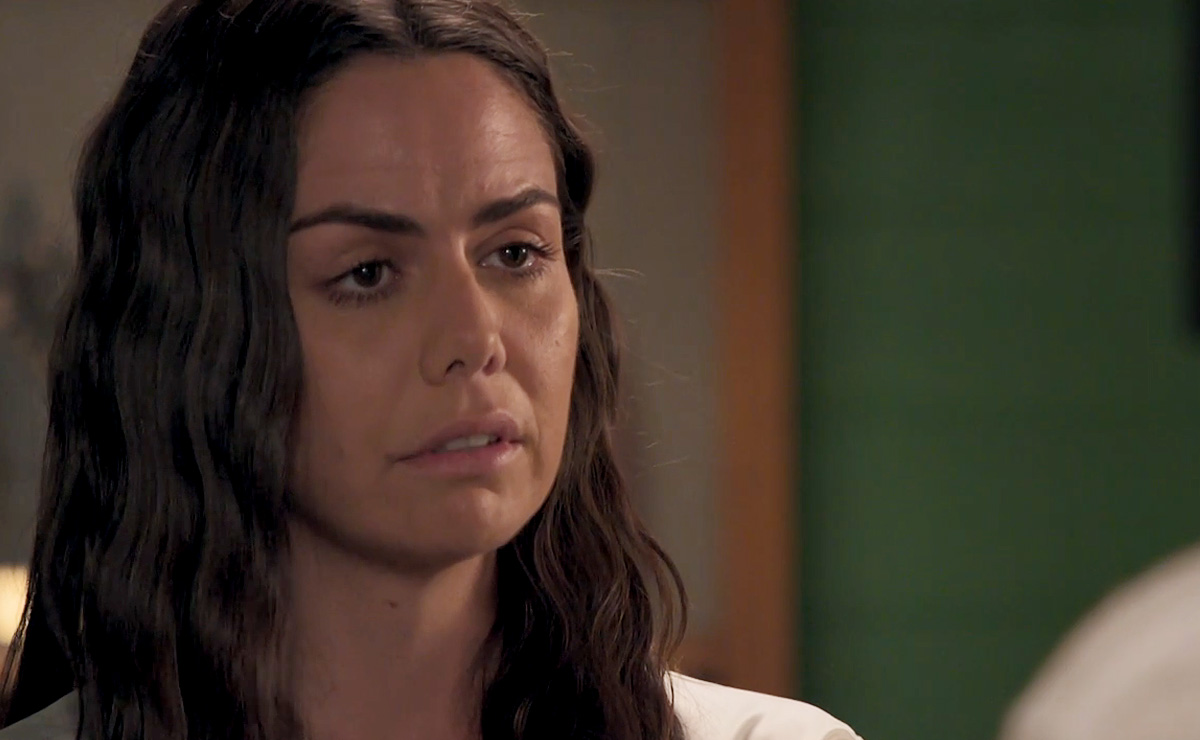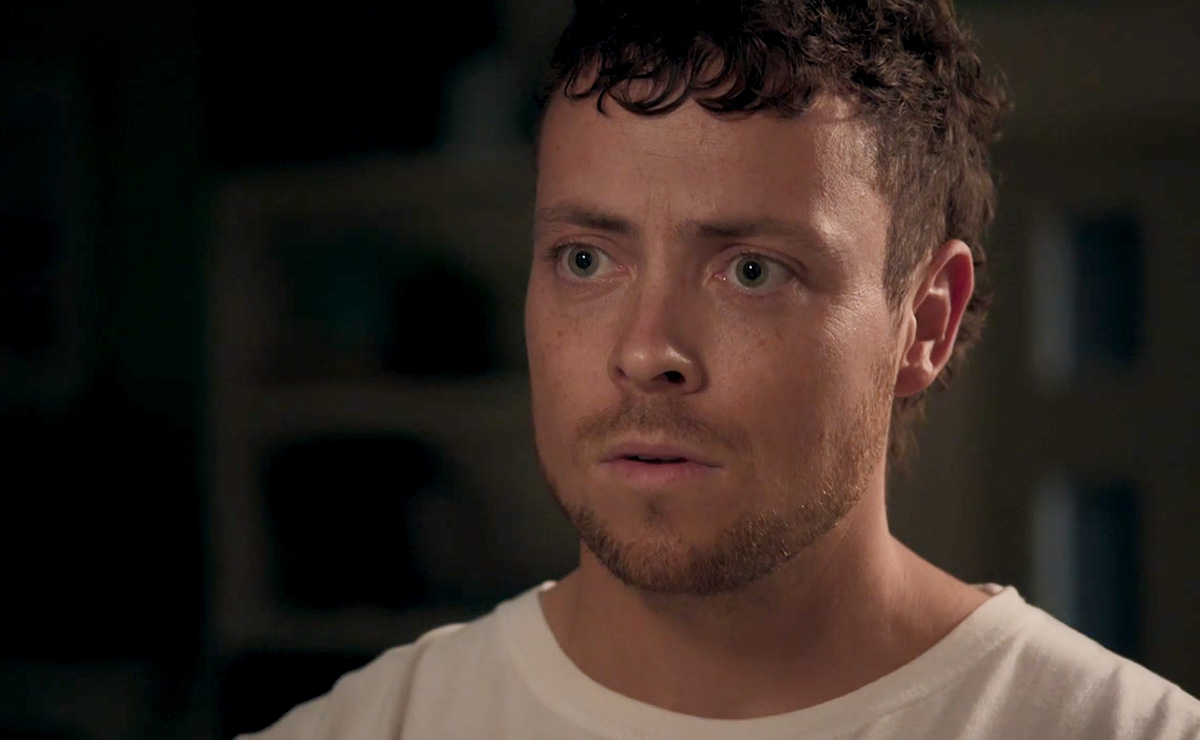 Mac hasn't seen Gabe in over four years, after he left her only two months before their wedding. Heartbroken after only being left a short note with no real explanation, she moved to Summer Bay shortly afterwards.
So why has Gabe turned up now, and will Mac agree to hear him out…?
---
Monday 6th March (Episode 7946)
Felicity and Tane's wedding day ends in disaster. Justin has blood on his hands. Has Cash lost his chance to be with Eden?
Tuesday 7th March (Episode 7947)
Remi's world caves in. Cash faces a painful realisation. Justin blames himself for the crash.
Wednesday 8th March (Episode 7948)
Remi takes matters into his own hands. Bree is trapped. Dean is surprised by a face from his past.
Thursday 9th March (Episode 7949)
Mackenzie's nursery masterpiece is revealed. Bree stands her ground. Remi's reunion is bittersweet.
Friday 10th March (Episode 7950)
Mac is haunted by past love. Xander's romantic gesture backfires. Cash uncovers a horrifying truth.
---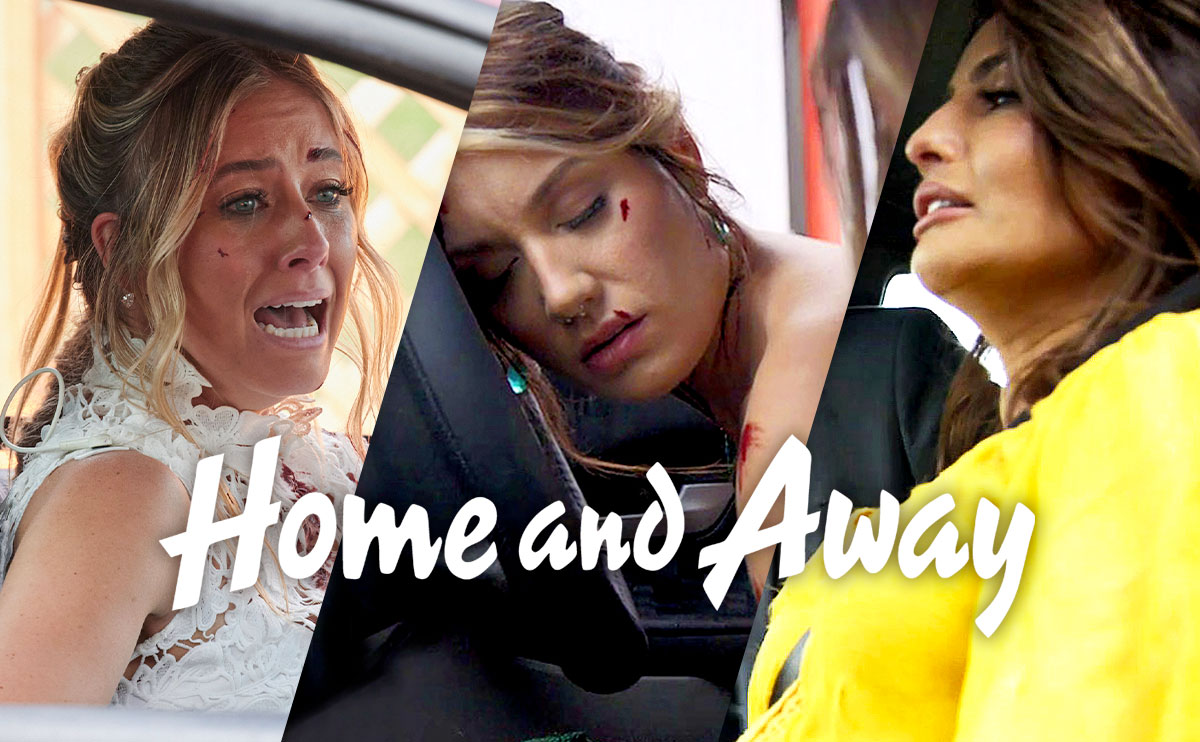 Lives are on the line after Tane and Felicity's wedding day ends in disaster – will everyone survive?
Spoilers in your inbox every weekend!