Home and Away Spoilers – Justin's daughter Ava returns to Summer Bay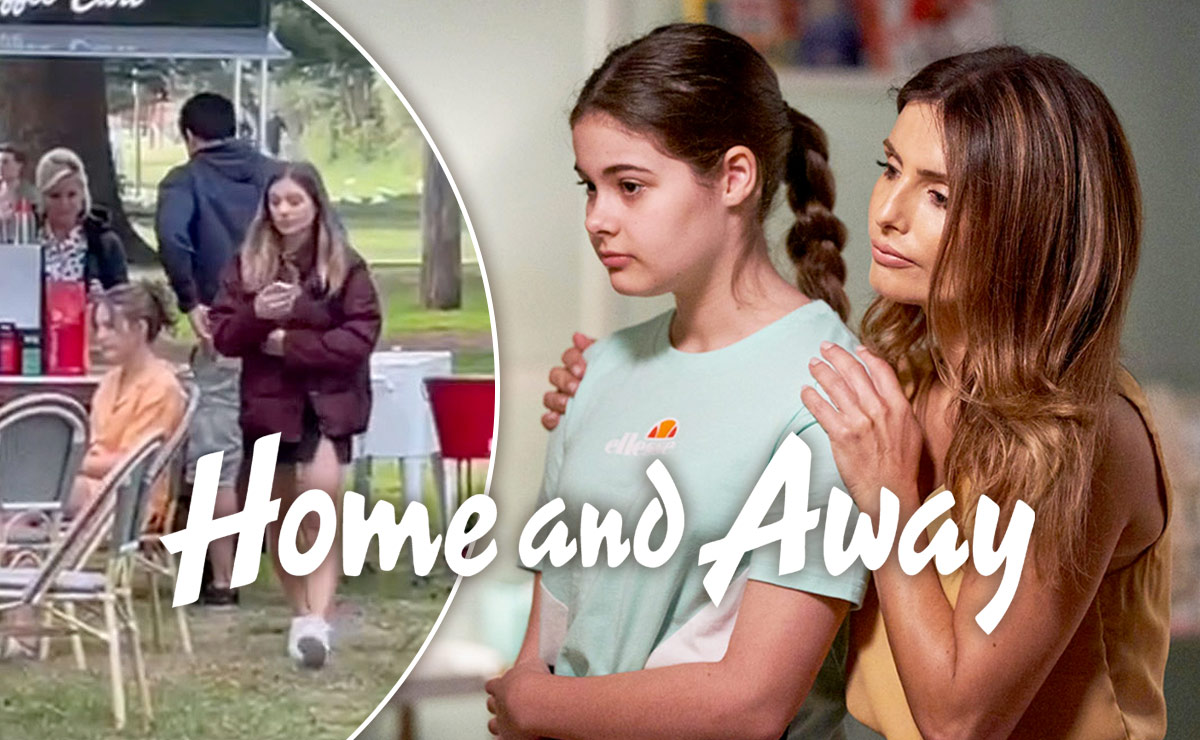 This week on Home and Away in Australia, Justin's daughter Ava returns. Plus, Eden's memory begins to come back, but will her feelings for Cash come with it?
This week's episodes see Justin's daughter Ava Gilbert return to Summer Bay for the first time since September 2020.
Ava has appeared numerous times since Justin (James Stewart) and the rest of the Morgan family arrived back in 2016. She was originally played by Grace Thomas, and was re-cast in 2019, with Alice Roberts taking over the role for her subsequent appearances. Now she's back, with Annabel Wolfe at the helm.
If you need a quick refresher, Ava is the daughter of Justin – formerly known as Jack Lee – and his ex-girlfriend Nina (Zoe Naylor).
Justin and Nina were only together briefly, but Justin was there when Ava was born and he saw her as much as he could for the first two years of her life. However, he was forced to leave them both behind to go into witness protection, disappearing without giving Nina an explanation.
Years later, now living in Summer Bay and believing he was safe, he got back in contact with Nina and had the difficult task of explaining that he'd spent seven years in witness protection and was now known as Justin Morgan.
It took a long time for Nina to trust that it was safe for Ava and Justin to spend time together – and she was given plenty of reasons to suspect otherwise, considering Ava faced danger nearly every time she set foot in the bay.
In 2017 Ava broke her arm after being hit by Patrick Stanwood's car, and in 2018 she was kidnapped by Hazel Easton, the mother of a biker thug who Willow owed money to when she first turned up in Summer Bay.
It's remarkable that Nina ever let Justin near her daughter again, but she eventually let him visit her in the city, before finally softening and letting Ava visit Summer Bay once again.
Ava returned in 2019, now played by Alice Roberts, and was forced to come to terms with her dad's new relationship with Leah (Ada Nicodemou), who she initially struggled to warm to.
She eventually admitted that Justin's girlfriends don't normally last long, so she couldn't see the point in bonding with another one.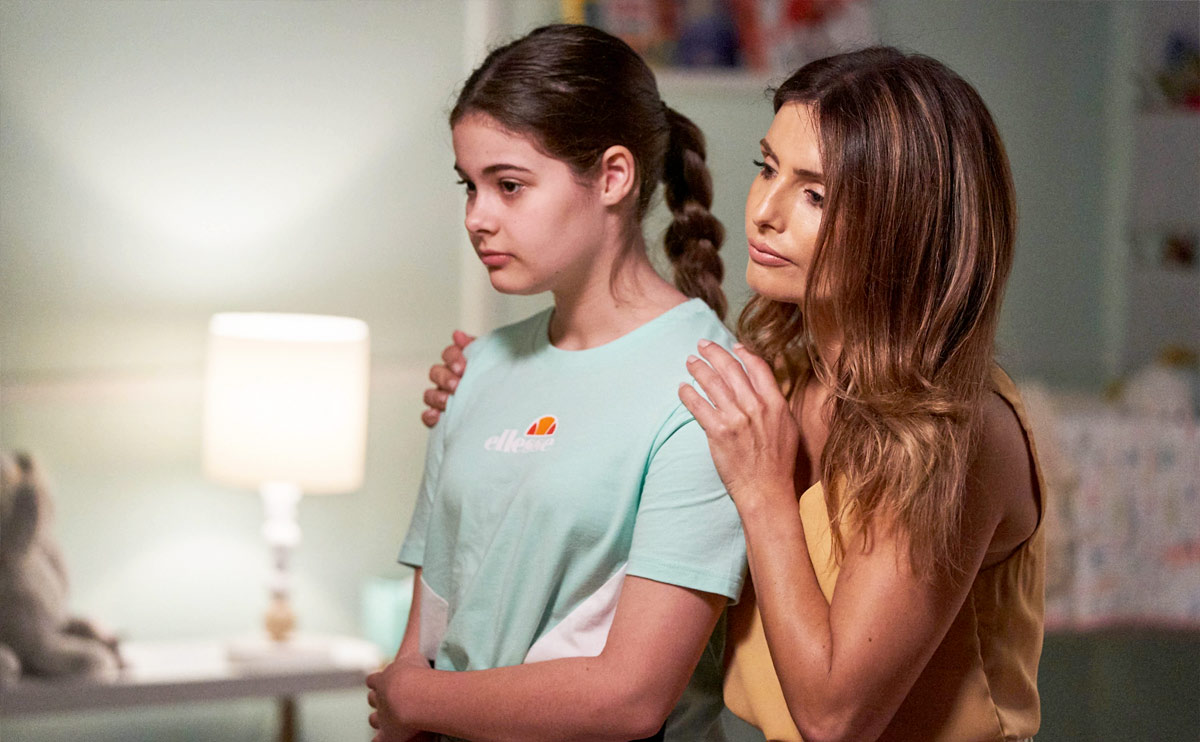 She was last seen in late 2020, when Leah invited her to Summer Bay to help convince Justin to undergo surgery to remove his spinal tumour.
Now, Ava is set to be re-cast a second time, as Justin and his daughter are reunited in the bay this Wednesday.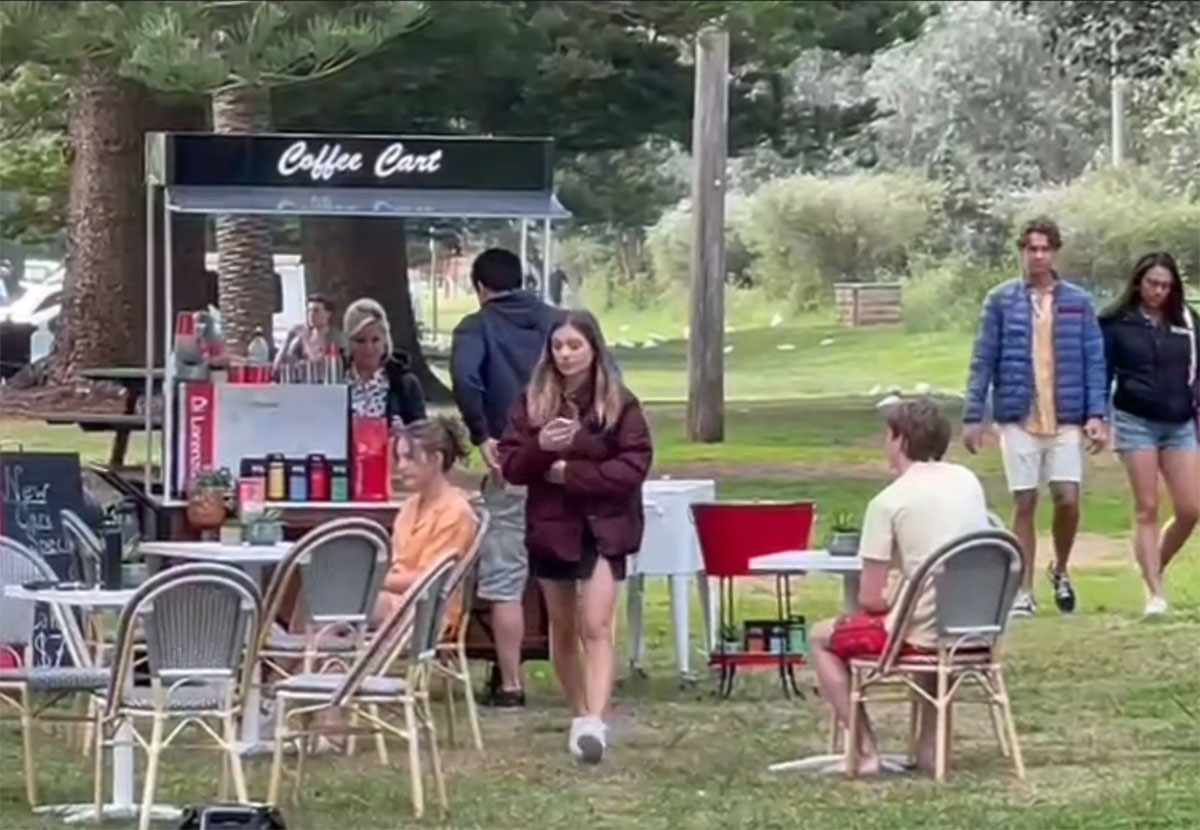 Ava's return has long been anticipated, after a video from CelebTime's Home and Away Tour showed James Stewart and the new actress – now known to be Annabel Wolfe – filming scenes at the Coffee Cart alongside Emily Symons (Maz).
It looks like Ava may have been SORASed (Soap opera rapid ageing syndrome) a little, having seemingly aged more than the two years since her character was last on screen.
No sooner does Ava return to the bay than she sets her sights on Theo (Matt Evans), with a synopsis for this Thursday's episode telling us that Lyrik's lead singer "catches Ava's eye".
While she's staying with Justin, it soon becomes clear that teenage Ava is more interested in spending time with Theo than bonding with her dad.
"Until now, Ava has appeared on the show only as a 'little girl' or at a stage of pre-adolescence," Annabelle explains to TV Week. "Justin quickly realises how much she's grown up in his absence – not only physically, but mentally."
"This change creates barriers between them as they struggle to communicate and understand one another."
The news that Ava has eyes for Theo has led fans to speculate that she could be the "stalker" or superfan who has been bombarding Theo with messages and presents in recent weeks.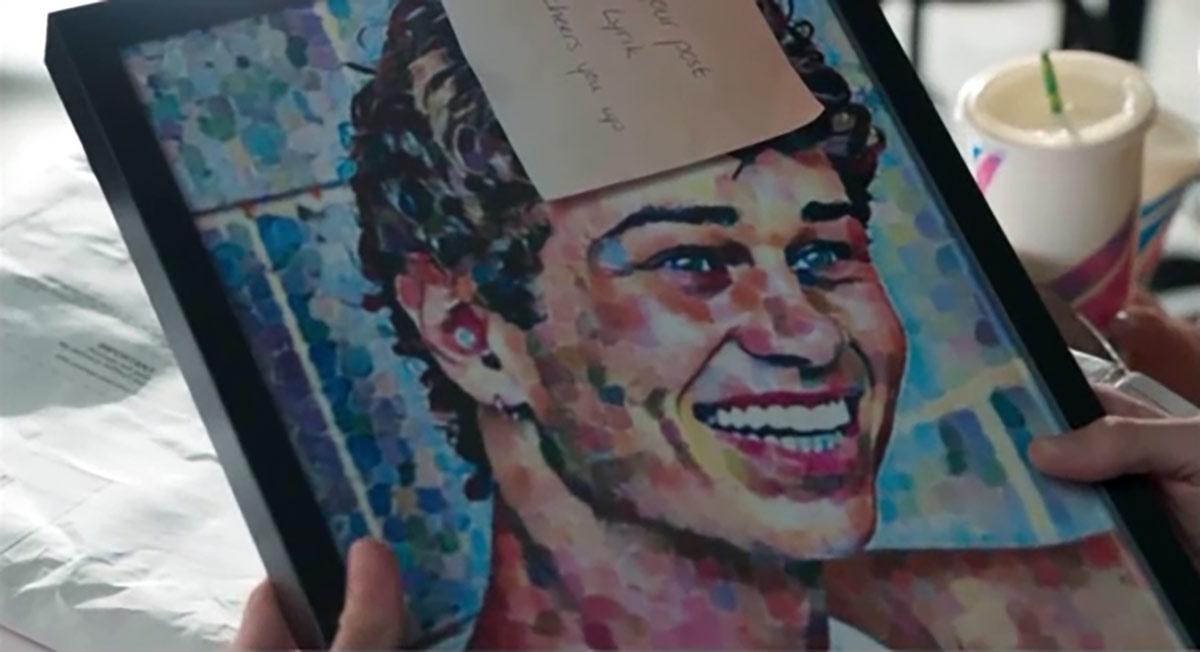 Theo was taken aback when the fan sent a bespoke painting to the garage, leaving Justin, Theo and Kirby concerned about just how they knew to send it there.
However, they soon realised that the Lyrik van is adorned with Summer Bay Auto's logo, with Justin purchasing the van for the band in exchange for an opportunity to get his garage's name out there as they toured the country.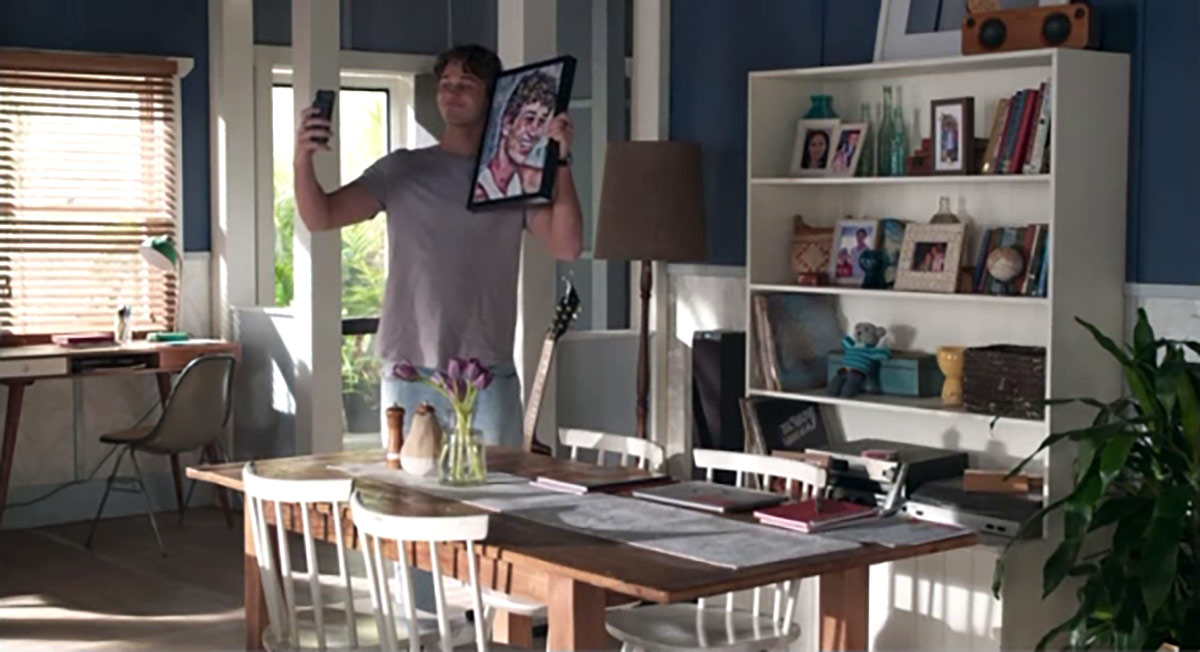 While that seemed like a good enough explanation, things took a more sinister turn when a box of doughnuts arrived at Justin and Leah's house from the same fan. The delivery made it clear that she'd somehow got hold of Theo's home address!
With Justin being Lyrik's manager, Ava likely knows all about her dad's escapades with the band – so could she be Theo's obsessed fan?
When Justin calls Nina, he learns that things have been tense between the mother and daughter since Ava began speaking to a boy online, resulting in a falling-out when Ava refused to take her mum's advice.
Will Justin put two and two together and realise that Theo is who Ava has been talking to?
---
Elsewhere, Eden's (Stephanie Panozzo) memory begins to return – but what does this mean for her and Cash (Nicholas Cartwright)?
Eden's arrival in town with the rest of Lyrik proved quite the shock for Cash, who had done his best to shut Eden out of his mind after they had a fling some years earlier.
At the time, Cash was interested in Eden, but she wasn't looking for anything serious, and Cash was forced to accept that she would never like him the way he liked her.
Fast forward a few years and Cash is happily loved up with Jasmine (Sam Frost) when Eden and the rest of Lyrik rock up to play at Salt as a favour for Felicity (Jacqui Purvis).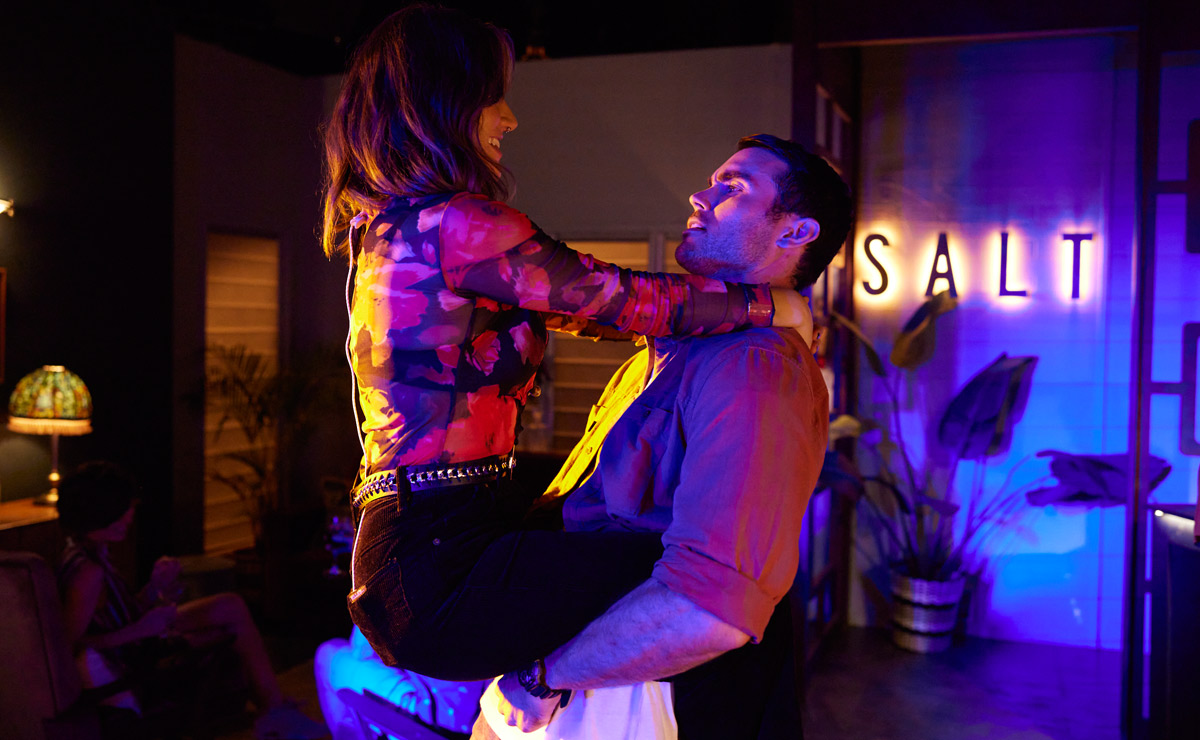 Eden stopped in her tracks when she caught sight of Cash, rushing through the audience and lunging on him, but he wasn't quite so enthused to see her.
When Jasmine unceremoniously broke things off with Cash, having decided she was more in love with the memory of her ex-husband Robbo than she was with him, he was left heartbroken.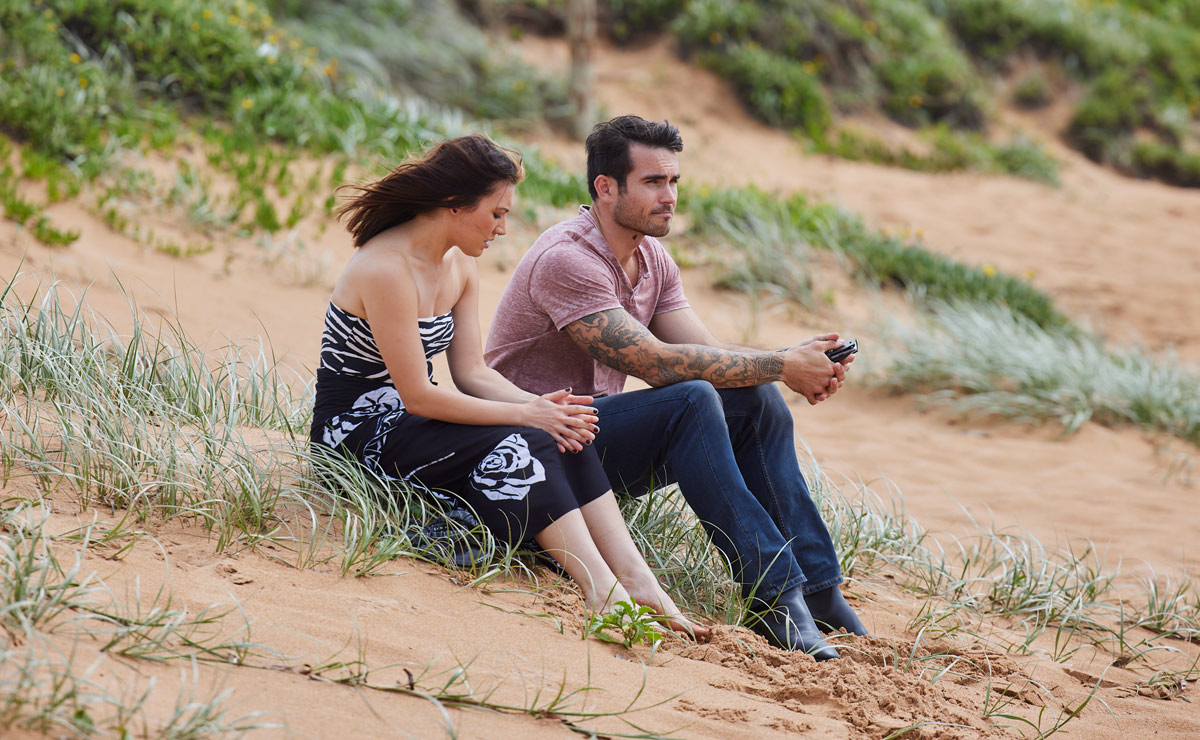 As the weeks went by, Cash and Eden fell back into their old habits and slept together numerous times. Yet while Cash was happy to keep things casual, this time it was Eden who developed feelings, and she soon wanted to explore a relationship with Cash. Yet, having thought that Jasmine was the one, Cash couldn't even entertain the idea of another relationship, especially as he and Eden had never made it work in the past.
He eventually admitted to Eden that if he could love anybody, he would love her, but that he just wasn't able to have a relationship right now. Finally, however, he had a chance of heart and realised that he should give things with Eden a go.
Unfortunately, that just so happened to coincide with the bikie gang tampering with the brakes of the ute in which Cash was meant to be driving Felicity to her wedding.
Through a twist of fate, it was Eden, not Cash, who was behind the wheel of the ute when it crashed, and she ended up hospitalised with the possibility of brain damage.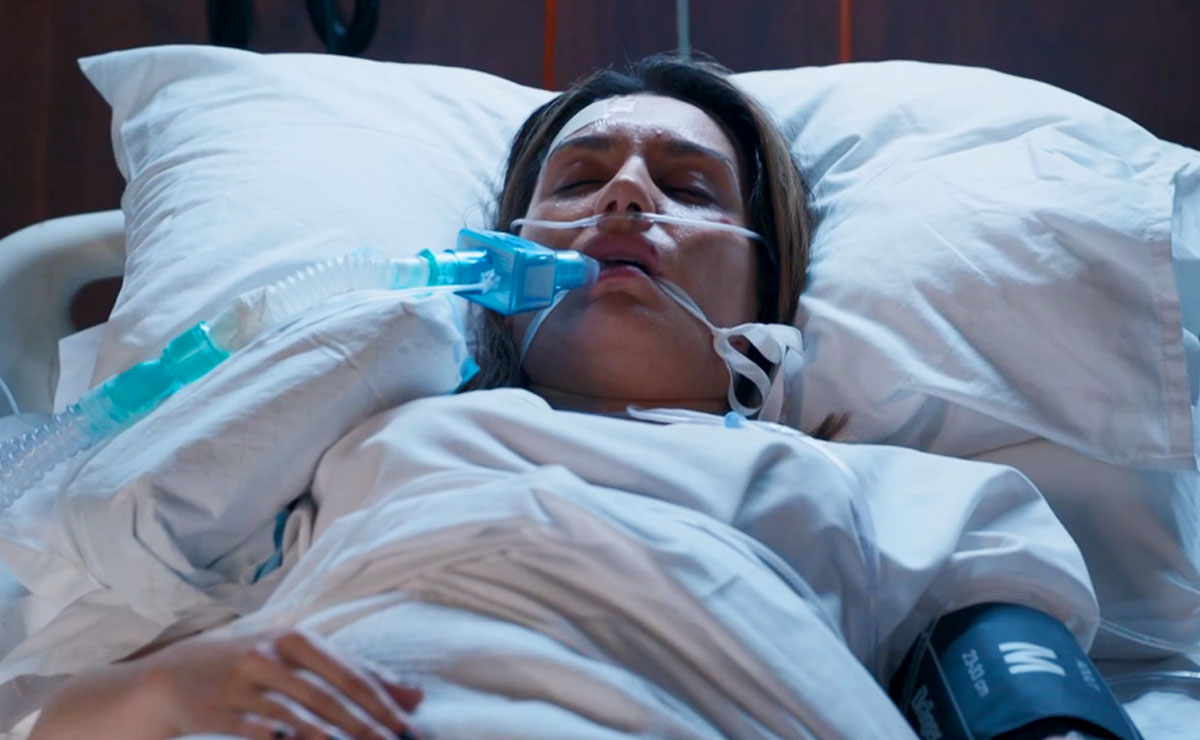 She woke up after being in a coma for a week, but just so happened to suffer some selective memory loss – forgetting everything relating to her and Cash's feelings for one another. Now she has Cash pining after her, having confessed his feelings, but she has no memory of feeling anything other than friendship towards him.
Despite this, Cash has spent countless hours by her bedside at Northern Districts Hospital, and Eden has felt increasingly guilty that she can't give him the answer that he's hoping for.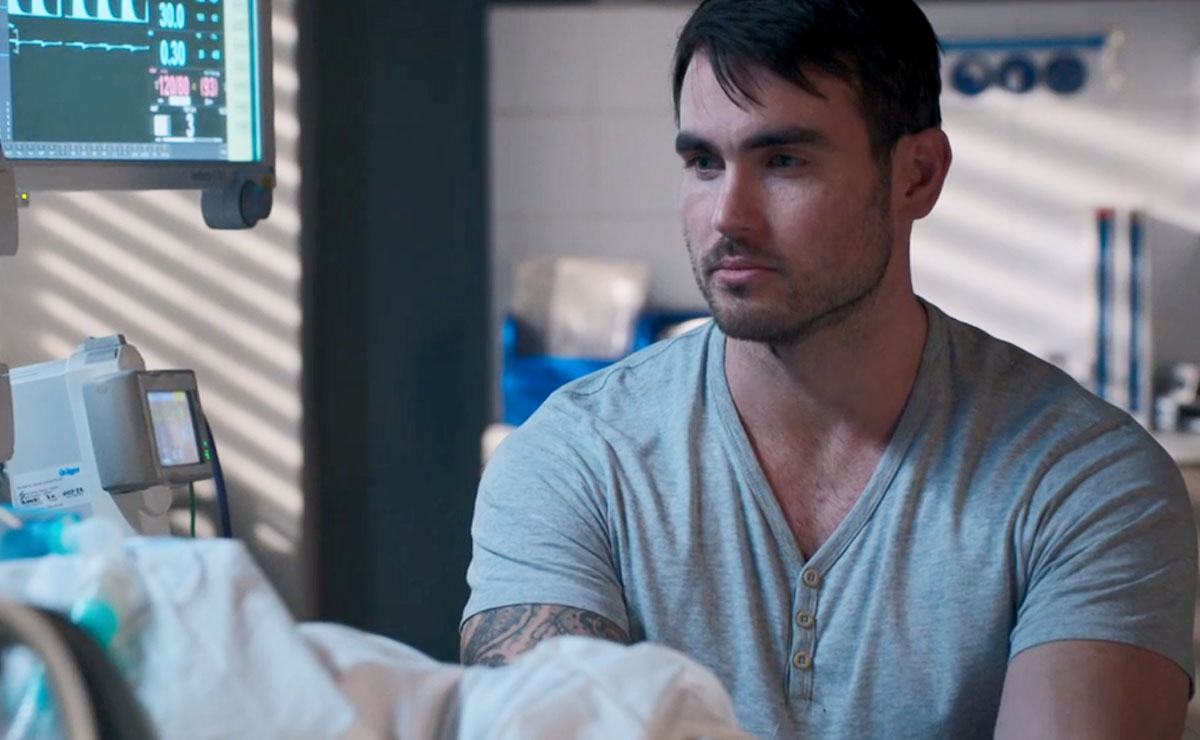 This week, Eden is finally released from hospital. Cash gets a call letting him know, and the first thing he does is head straight to the Lyrik house to check on her. It doesn't even occur to him that Eden may not want him there, and it's not long before he's stifling her.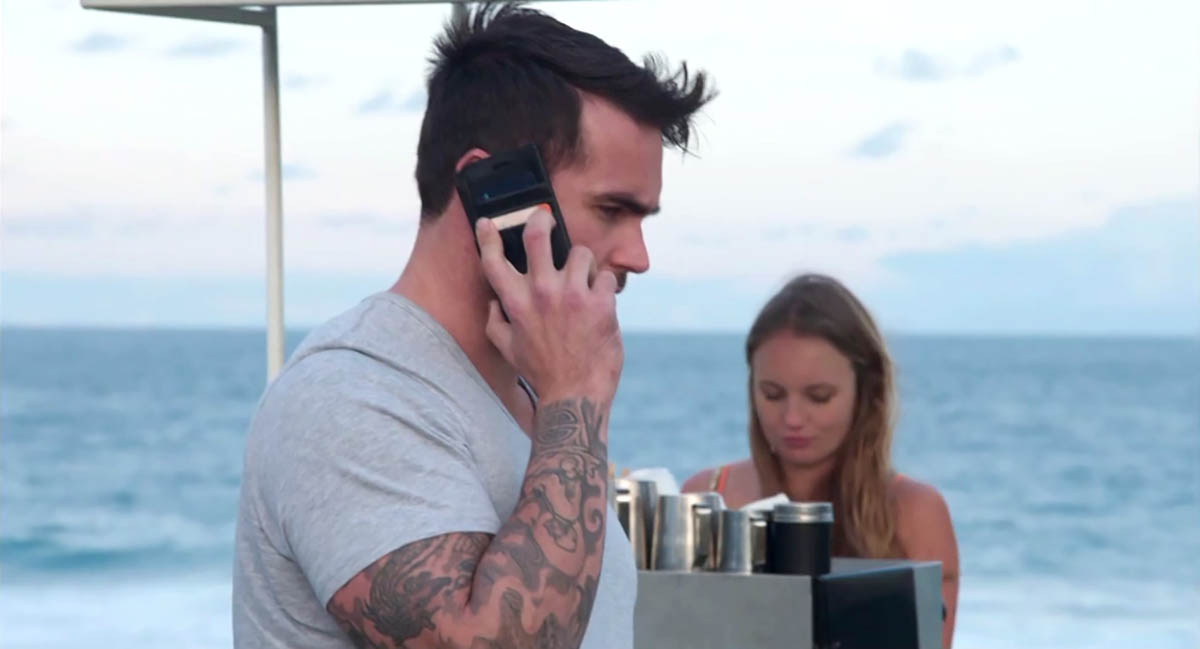 "I would've come pick you up, if I knew you were coming home," he tells her, clearly hurt that she didn't tell him.
He does his best to cater to her every need, heading to the fridge to make her some food.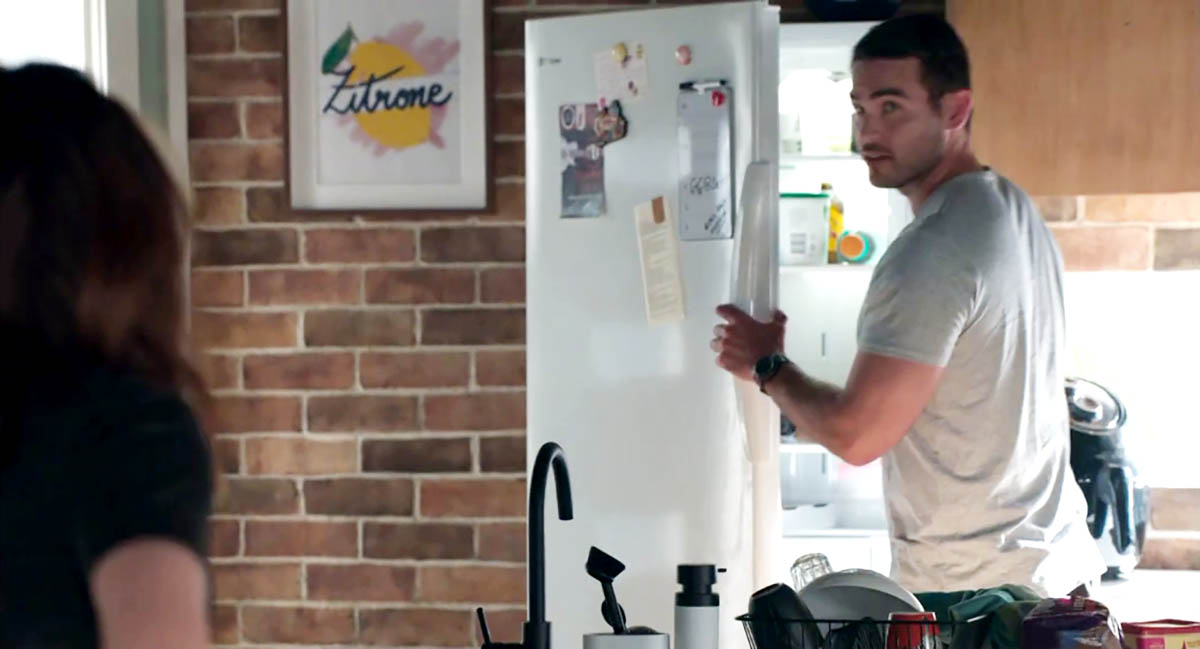 Her patience tested, Eden tells Cash that nothing has changed – she still doesn't remember having feelings for him, and him constantly being nice to her is just suffocating her.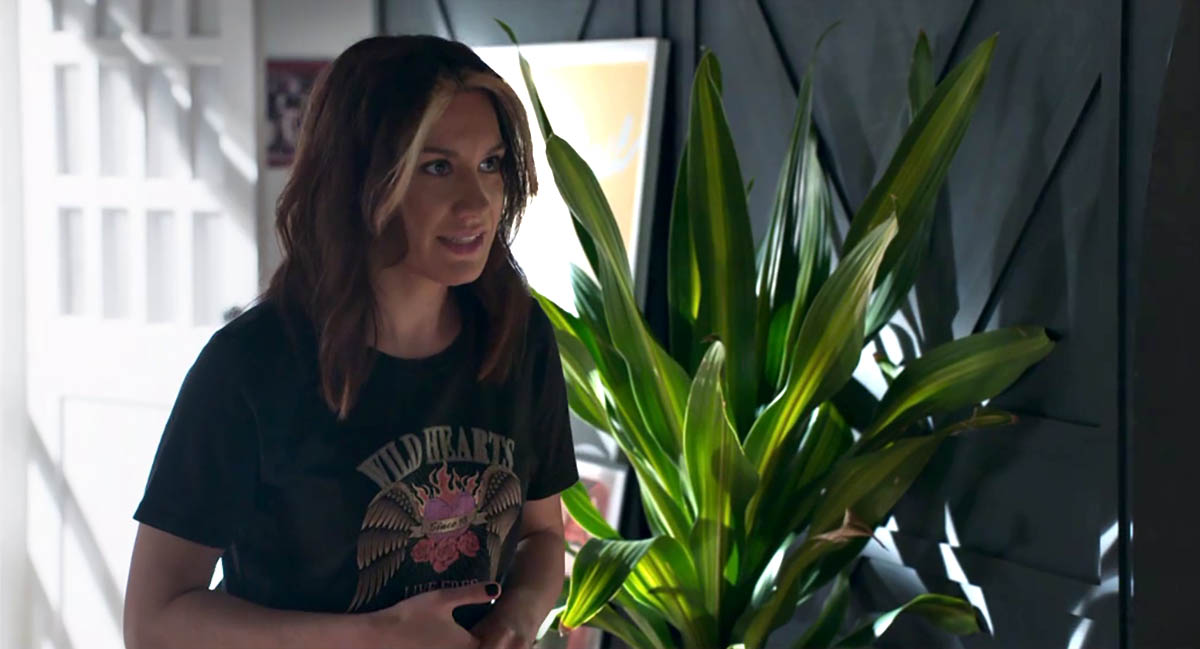 "What are you doing?" she asks. "Nothing has changed. Could you please just give me the time that I need?"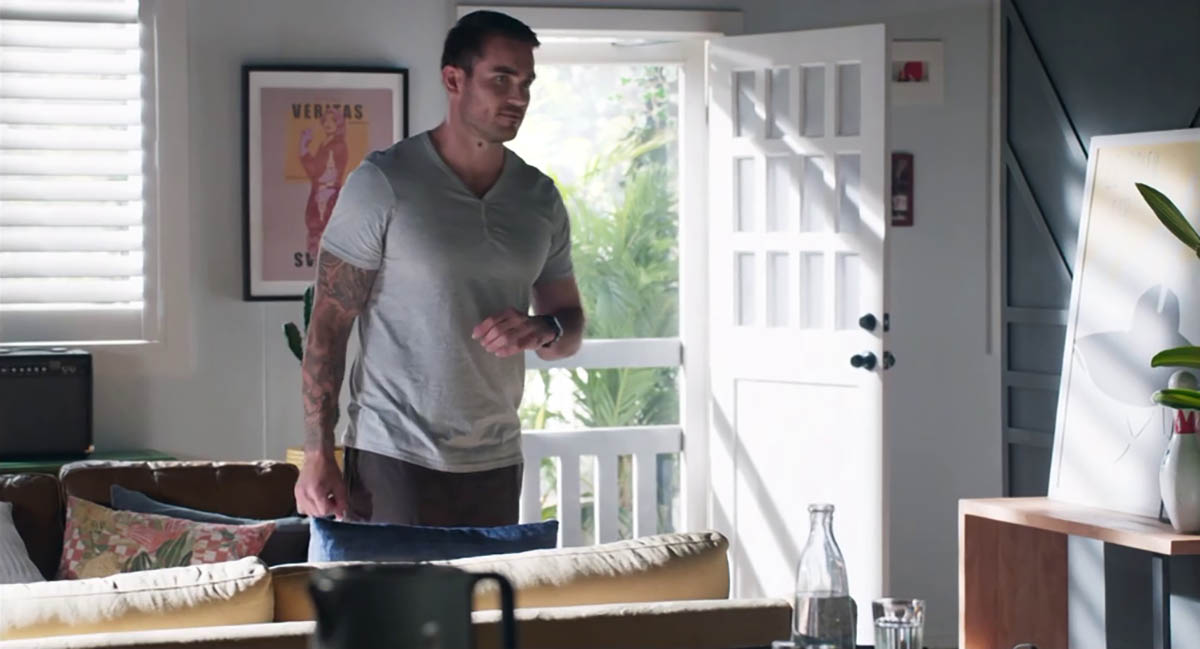 Later on, she approaches him at the beach, where he's deep in thought, and it looks like she's feeling guilty for the way she spoke to him.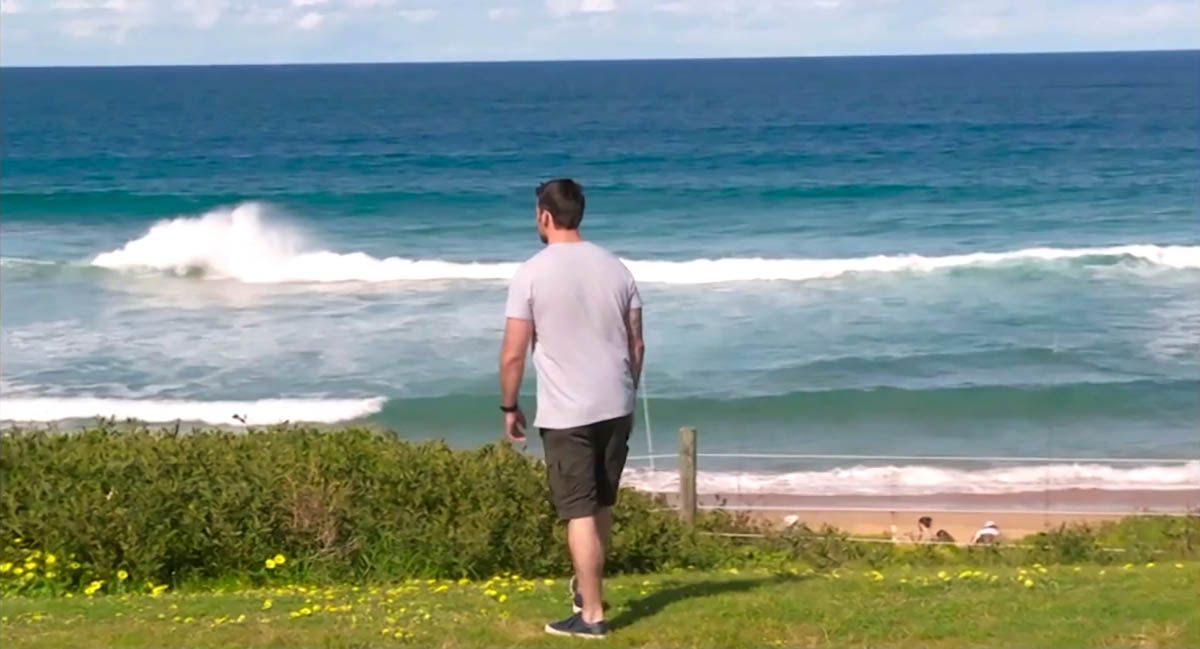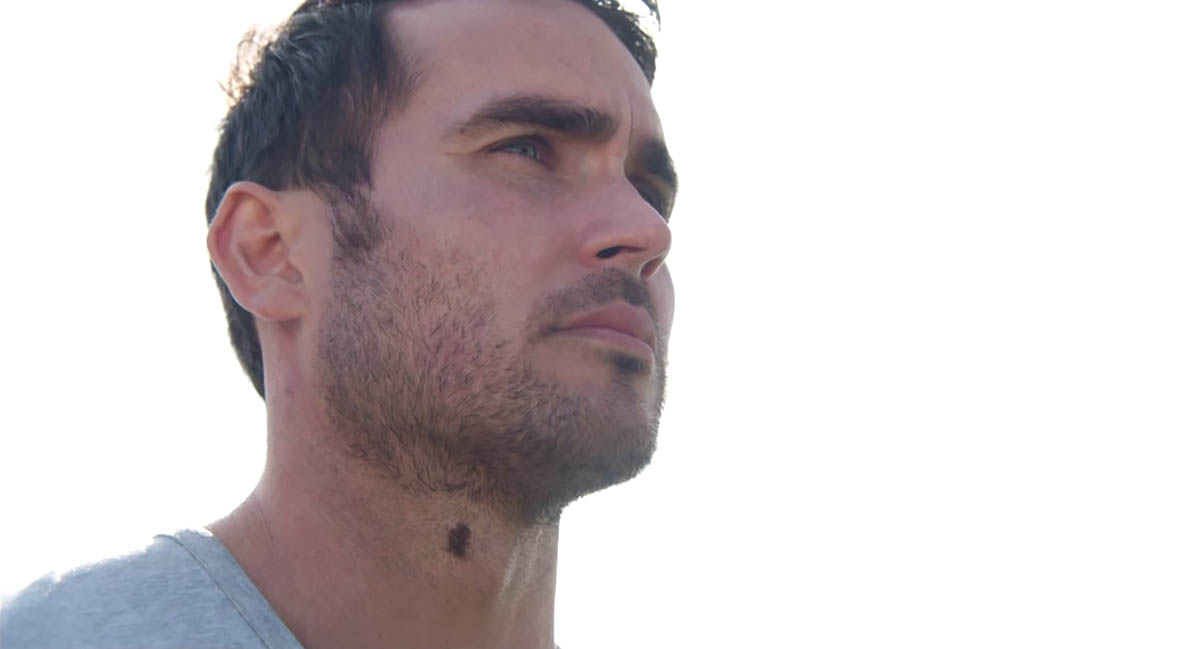 Cash asks her what she's doing out, reminding her she should be at home resting, and suggests that he take her home.
As he touches her on the arm, she looks panicked as she gets a flashback – is her memory returning?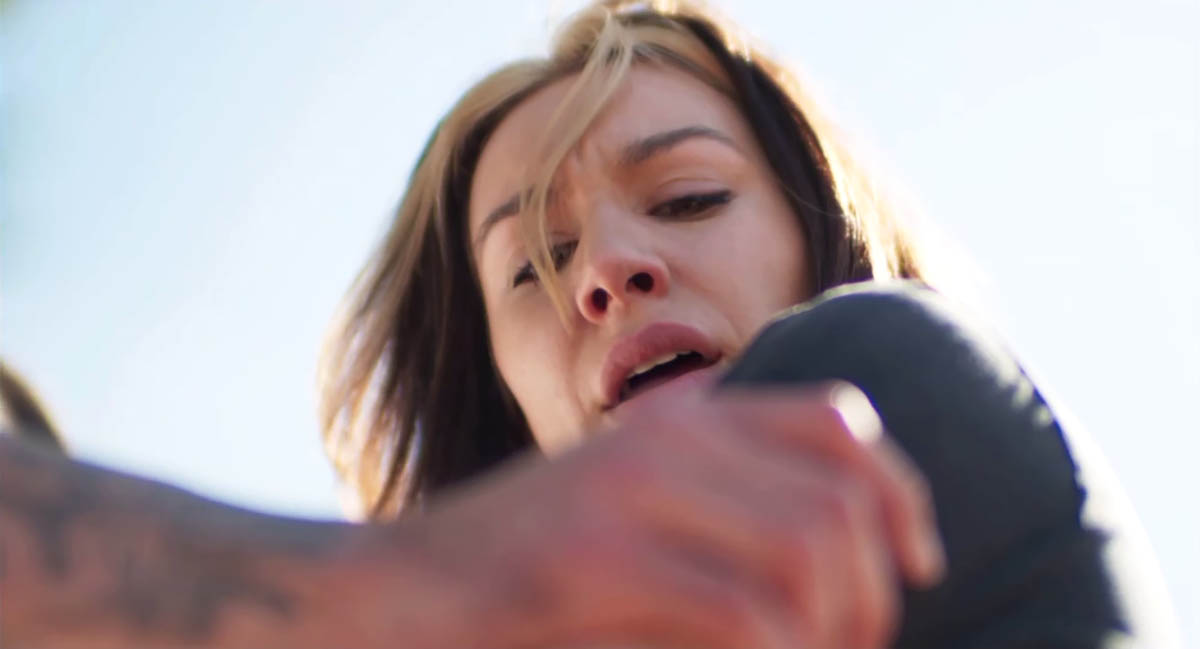 The memory is of Cash dressed in his police uniform. He approaches her from behind, before she turns to kiss him.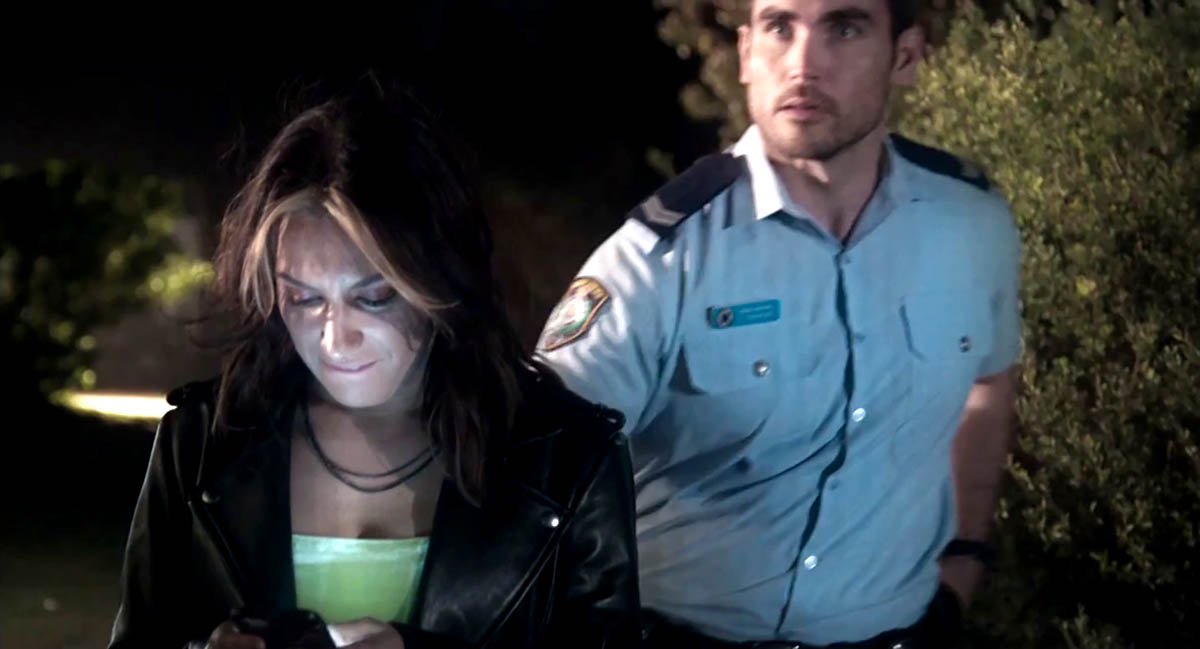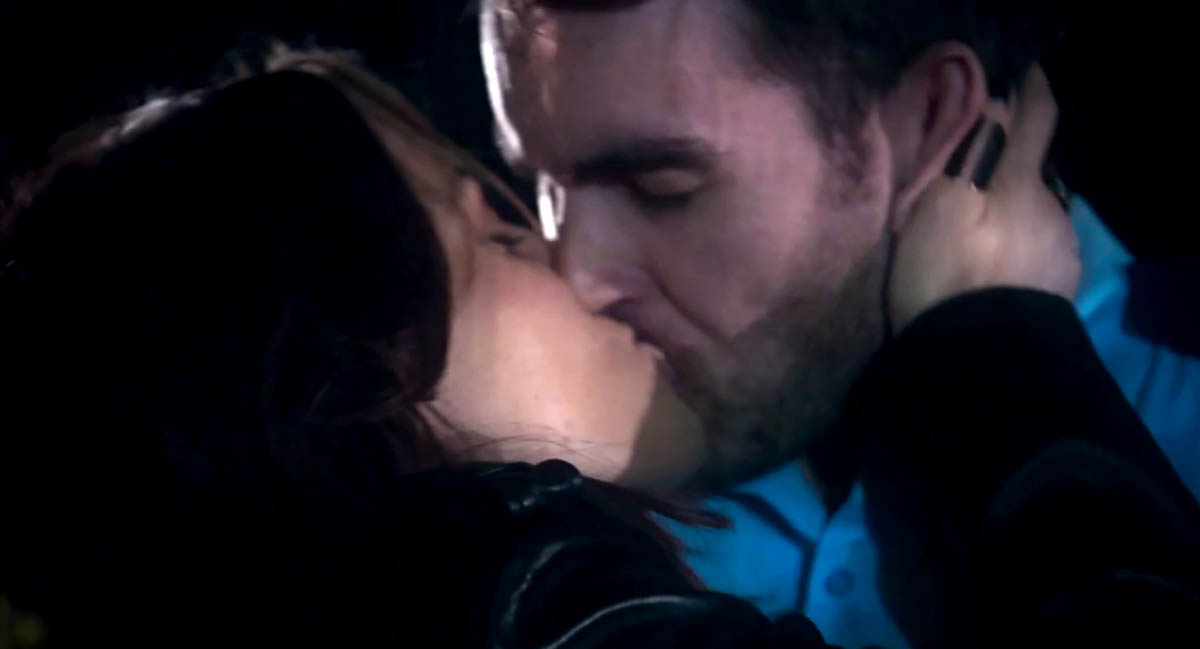 But can she trust these new memories? Is that really how she feels?
Back in the real world, she pulls back and asks Cash to stay away, clearly confused and overwhelmed by what she's remembering.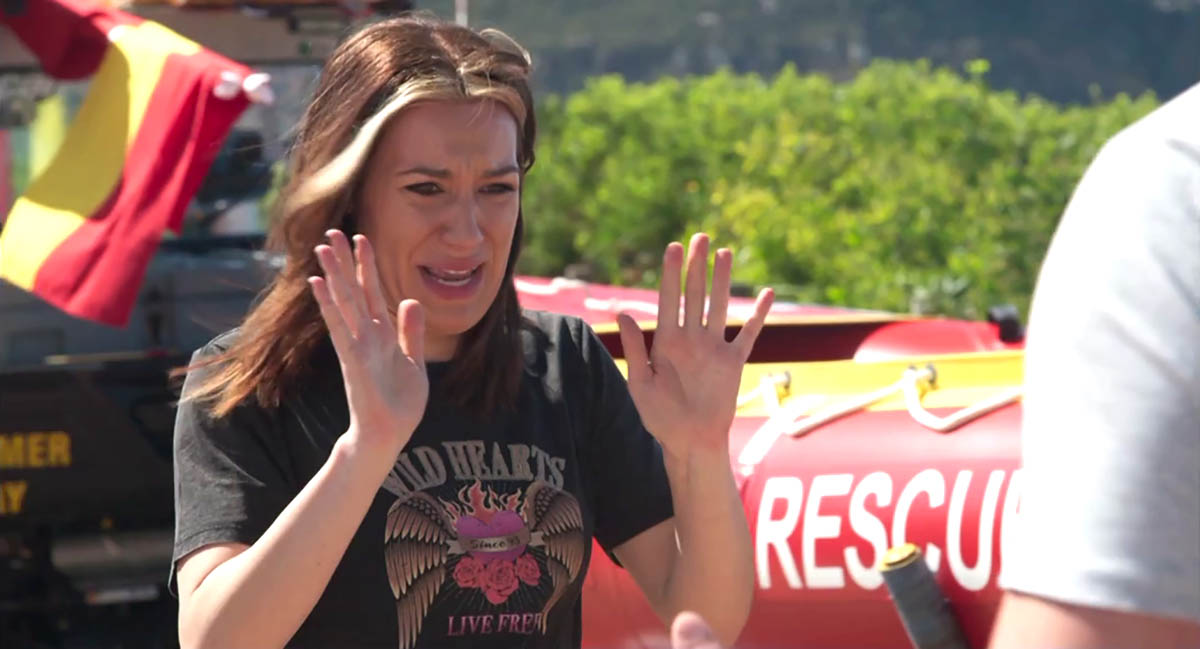 Opening up to Remi later, she tells him that she's remembering things, but when Remi asks whether it's bringing back feelings for him, she hesitates.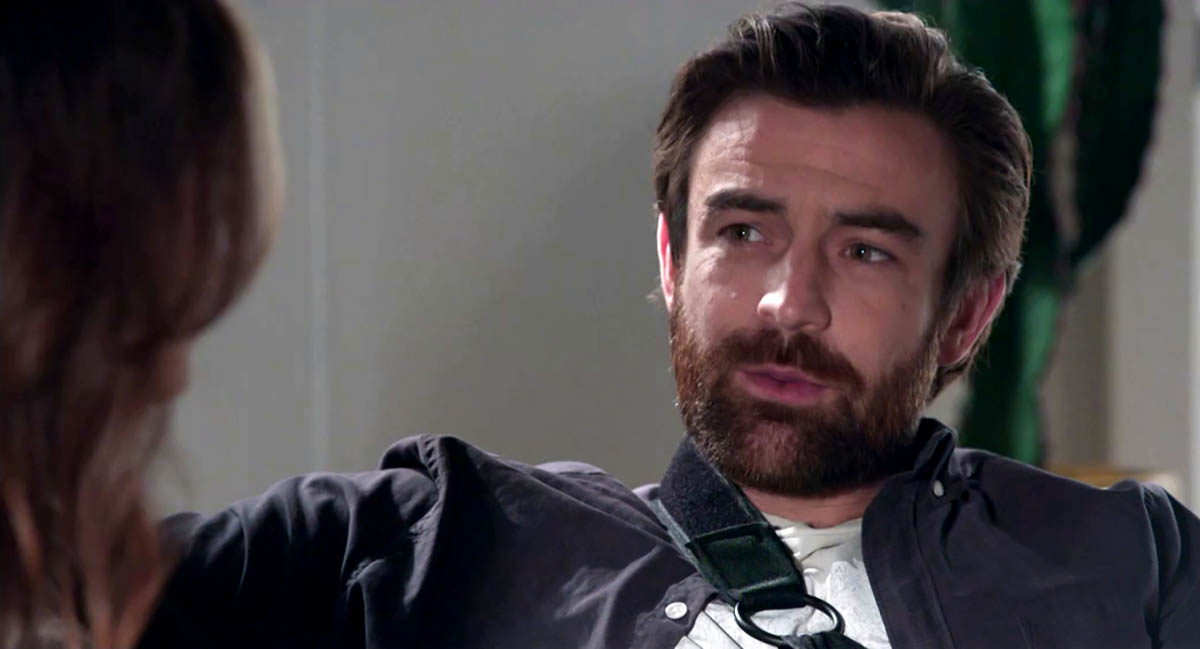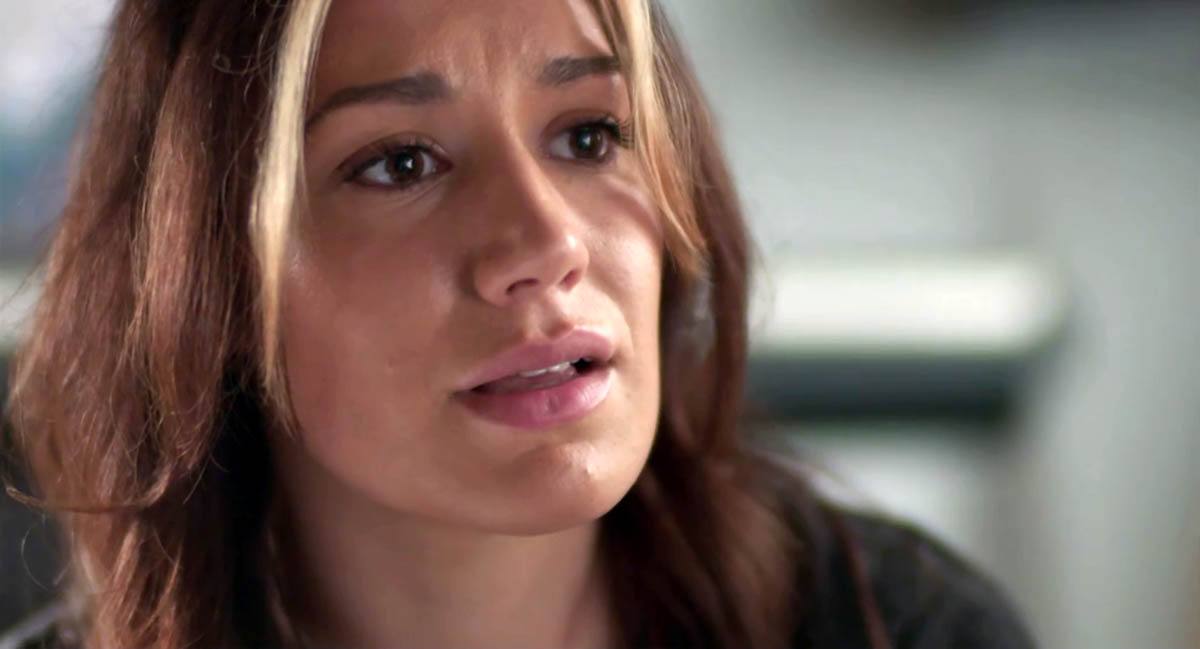 Will Cash and Eden ever get a happy ending?
---
Monday 13th February (Episode 7968)
Tane gets some advice from an unlikely source. John and Alf dive into the tech world. Mali must decide between friend and family.
Tuesday 14th February (Episode 7969)
Eden is confused with her memories. John continues putting Alf offside. Bree decides it's time to talk to Remi. Will Nikau disclose Felicity's problem?
Wednesday 15th February (Episode 7970)
Justin gets a surprise visitor. Can Remi handle watching Lyrik perform without him?
Thursday 16th February (Episodes 7971-7973)
Theo catches Ava's eye. Felicity breaks Tane's heart. Mackenzie is torn between business and friendship. Can Remi wait for a broken Bree?
Tane gets kicked to the kerb. Cash reaches Felicity at rock bottom. Can Justin be a father to Ava?
Cash misreads Eden's signals. Remi has a new lease on life. John and Alf clash.
Spoilers in your inbox every weekend!