Home and Away Spoilers – Has Theo got himself a stalker?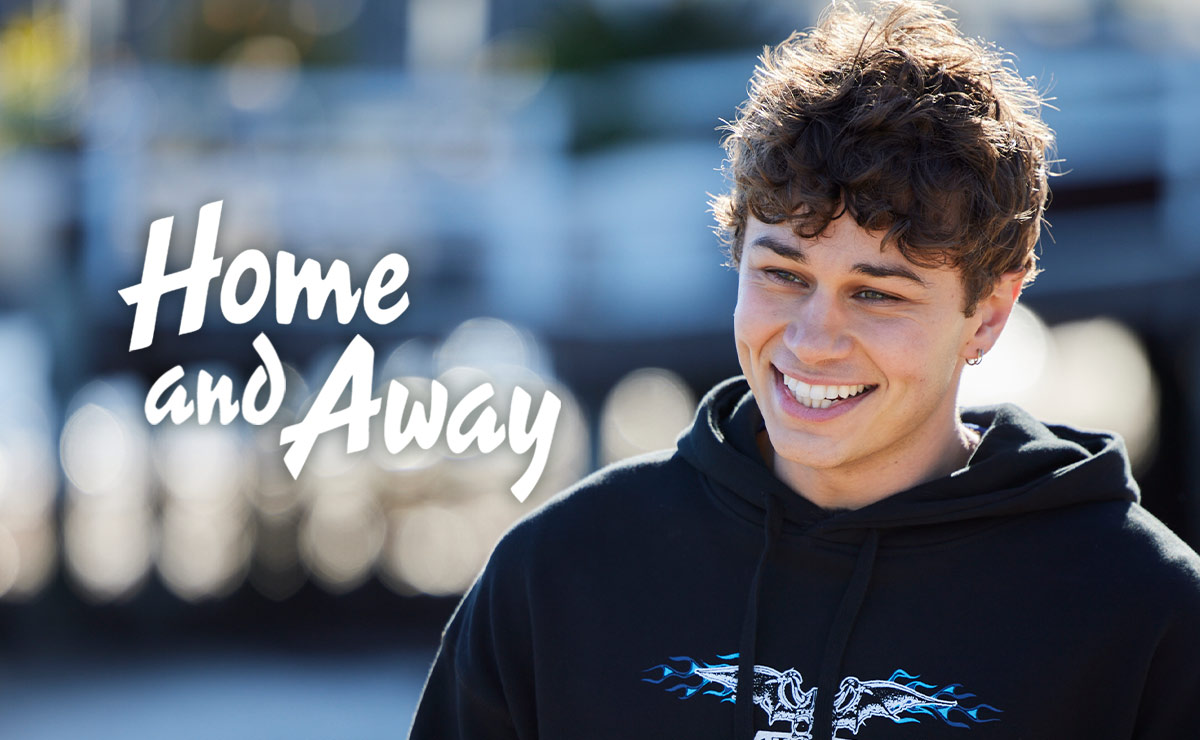 This week on Home and Away in Australia, Leah struggles with Justin's mollycoddling as she returns home, while Theo may have got himself a stalker.
It's only been a couple of weeks since Home and Away returned to Australian screens, and already so much has happened.
The very first episode back saw the lives of Felicity (Jacqui Purvis), Eden (Stephanie Panozzo), Justin (James Stewart) and Leah (Ada Nicodemou) turned upside down after a dramatic car crash, and while Cash (Nicholas Cartwright) initially blamed Justin, he soon realised that the crash was down to him.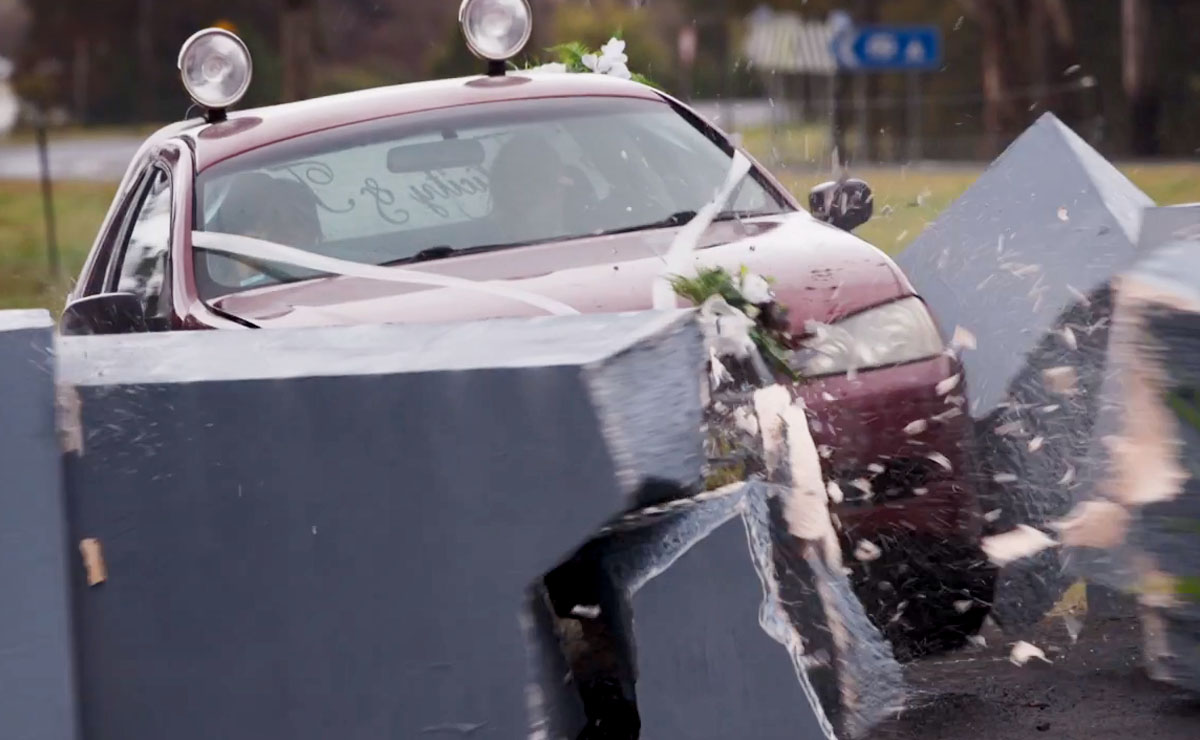 The Death Adders bikie gang had cut the brake lines of the ute in which Flick and Eden were driving, and Cash was their target! It was only a last-second change of plans which meant that Eden was driving the vehicle instead of him.
Next week will see a final showdown – dubbed 'End Game' – as Cash comes face to face with Tex (Lucas Linehan), who's fresh out of prison and looking for revenge. Read more on that here.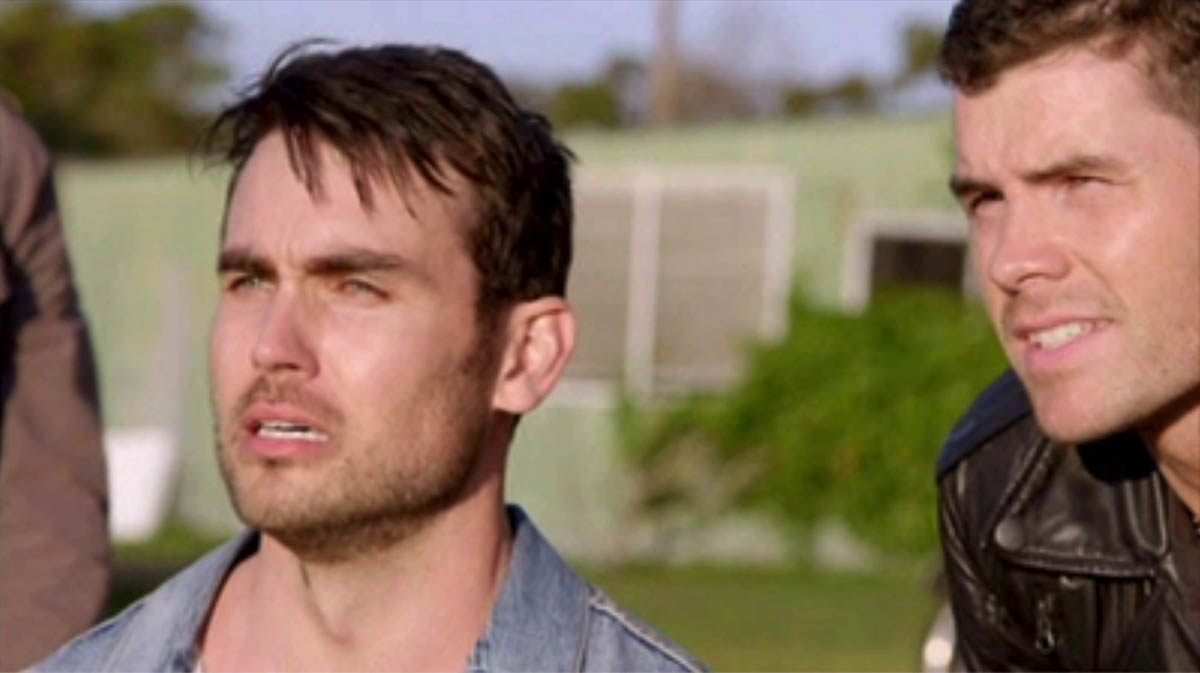 This week, however, it's the victims of the crash and their loved ones who are struggling.
After two weeks in hospital recovering from her injuries, Leah is finally discharged from hospital and returns to Summer Bay. She was severely injured in the accident and it took emergency surgery to save her, so she's unsteady on her feet.
Talking to TV Week about the shock crash, Ada explains: "Luckily she survived, but [she] is very fragile. It's a long road to recovery."
While Leah is delighted to be back, and thankful that the doctors saved her life, it's not long before she begins to long for the peace and quiet of Northern Districts Hospital.
Boyfriend Justin and nephew Theo (Matt Evans) want to do all they can to make her comfortable back in the bay, but Justin's mollycoddling soon winds her up the wrong way. The pair are fussing over her from the moment she leaves the hospital, and Justin in particular won't let her do anything for herself.
"Justin is very overprotective with Leah," explains Ada. "At first it's very sweet, but so soon after coming home from hospital, she finds it difficult, as he doesn't give her space."
Justin also wants to make Leah his main focus. He's ignoring Theo's questions about the band, and threatens to close the garage when Ziggy (Sophie Dillman) wants to start her maternity leave early.
All Justin wants to do is help, and he doesn't understand that it's making Leah feel claustrophobic. He's reluctant to let people visit her, and it's on Alf to force him out of the house to give Leah some time with Roo (Georgie Parker)
Eventually, Leah snaps at him, telling him she needs space!
The two have already been through so much; can they get through this latest issue?
---
Elsewhere, Felicity continues to turn to booze to cope with her own trauma.
She blames herself for the crash. She had cold feet on the morning of the wedding, meaning the delay put her and Eden on a collision path with Justin and Leah. Cash hasn't yet told her the real reason for the crash, so she thinks it was all her fault.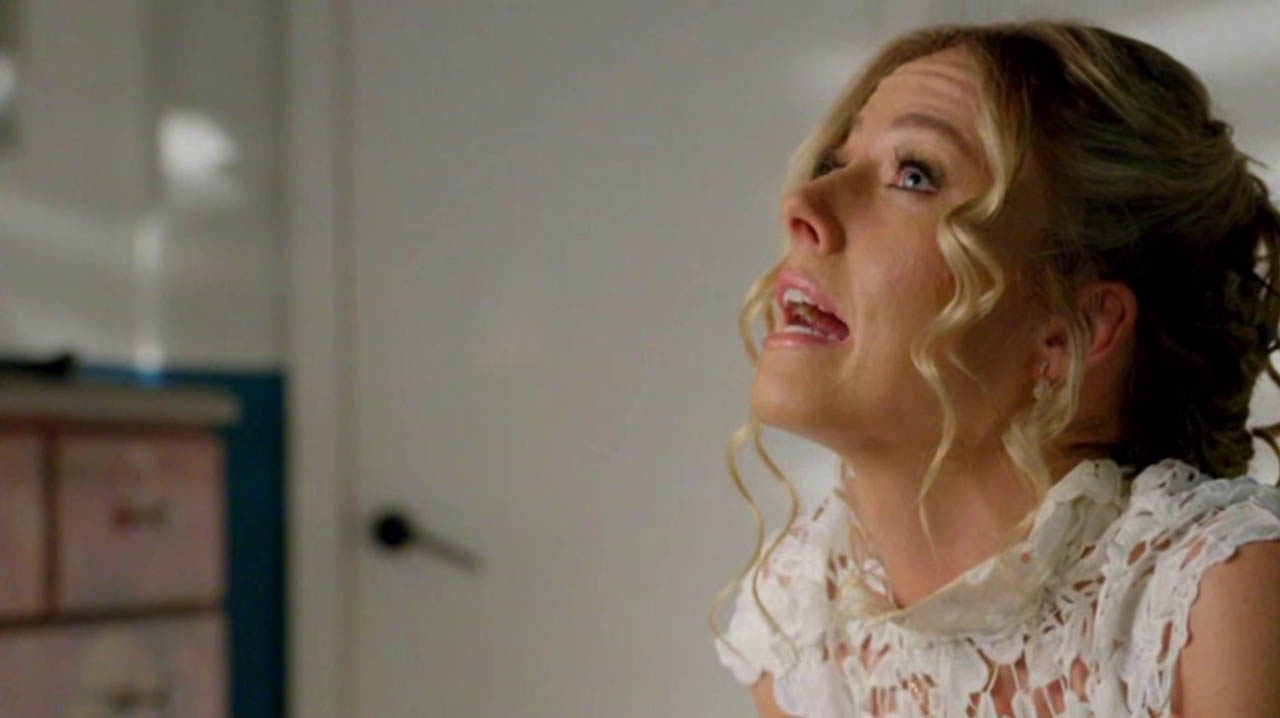 She also hates that Cash has had to move out of the Parata house, and her guilt is made worse when she can't get hold of her brother.
She's been turning to whiskey from the Salt store cupboard, and while Tane can sense that something's up, he has no idea how bad things are.
Will someone notice before Felicity's drinking gets out of control?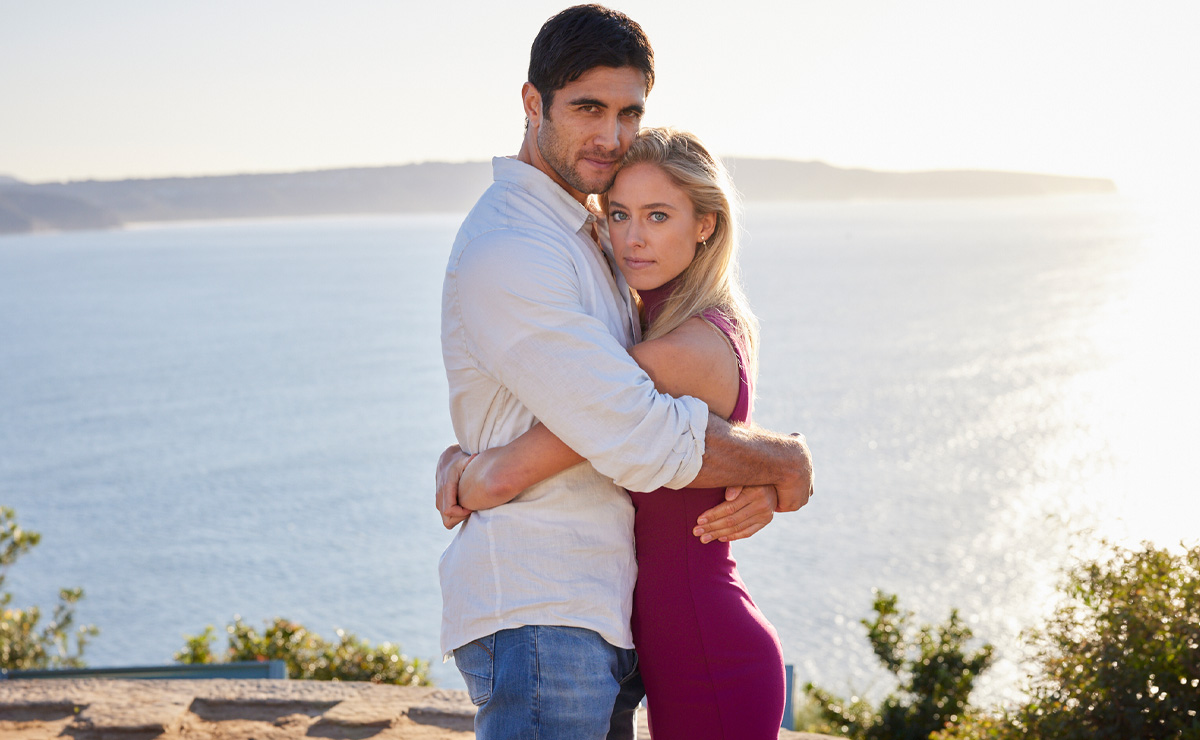 ---
Also this week, Theo has a problem on his hands as his super fan sends him a gift – but how does she know his address?!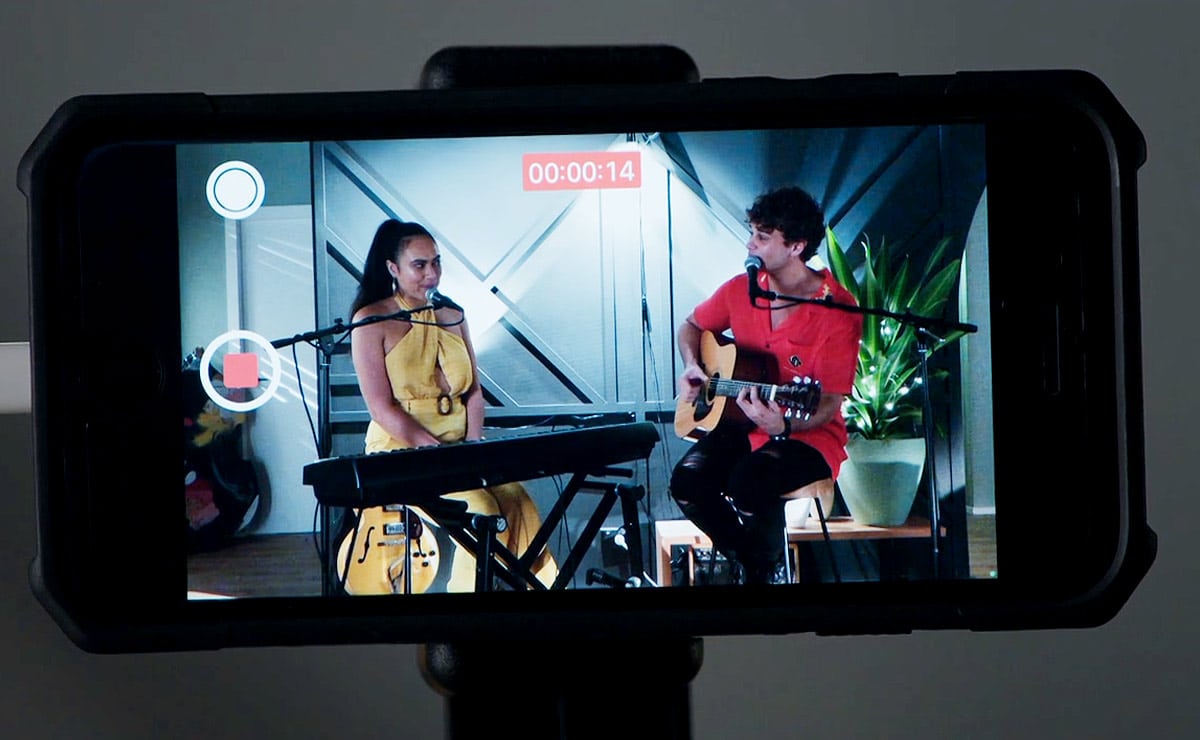 It was thanks to Theo's huge social media presence that Lyrik finally got their big break. He and Kirby (Angelina Thomson) posted a clip of themselves singing, which quickly attracted the attention of Tully Dixon, a music critic from online magazine Music World, and things spiralled from there.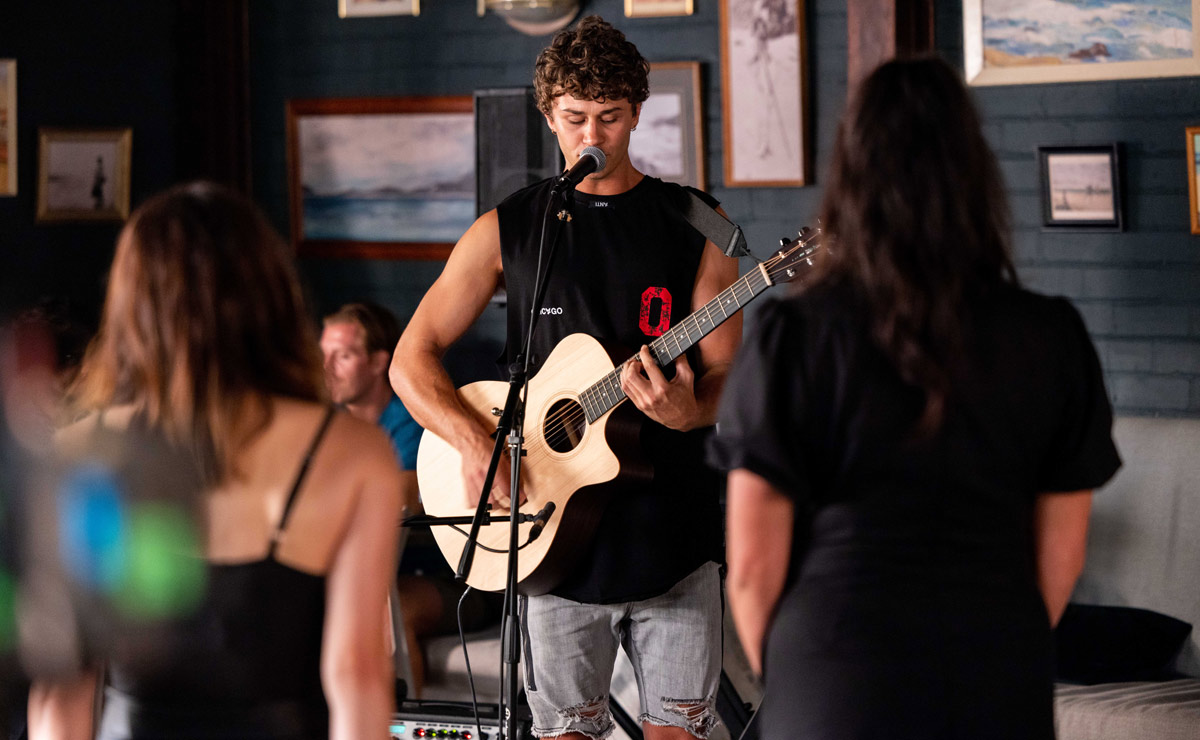 Before they knew it, their video was being watched by fans around the world, and they had gigs lined up right along the coast.
However, while social media has worked well for the band, it also gives fans a direct link to Theo, and it wasn't long before he gained himself an obsessed fan.
This week, the messages from the fan continue. When Theo posts a message telling fans that the band are having to cancel some shows – a result of Eden and Remi's struggles – it's not long before he gets a response, but not the kind he expected.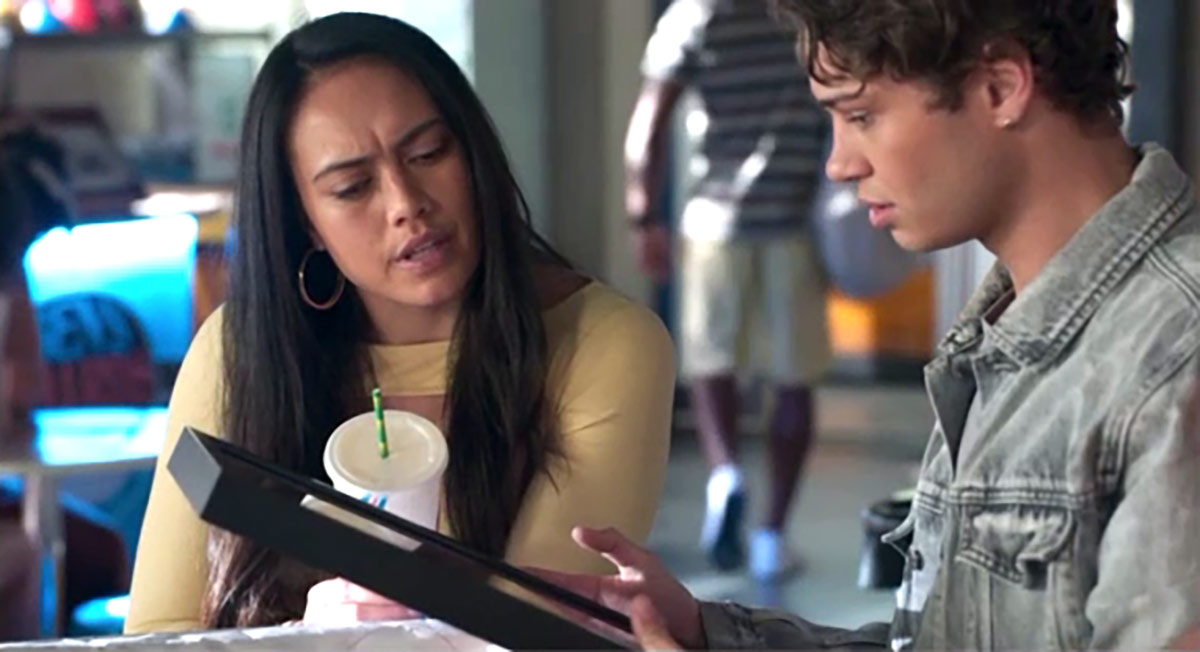 At the Surf Club, Ziggy drops around a package which had been delivered to the garage. It's addressed to Theo, and inside is a painting of him, with the same drawing a fan had previously sent him on social media.
"I saw your post about Lyrik," reads the message which accompanies the painting. "I hope it cheers you up."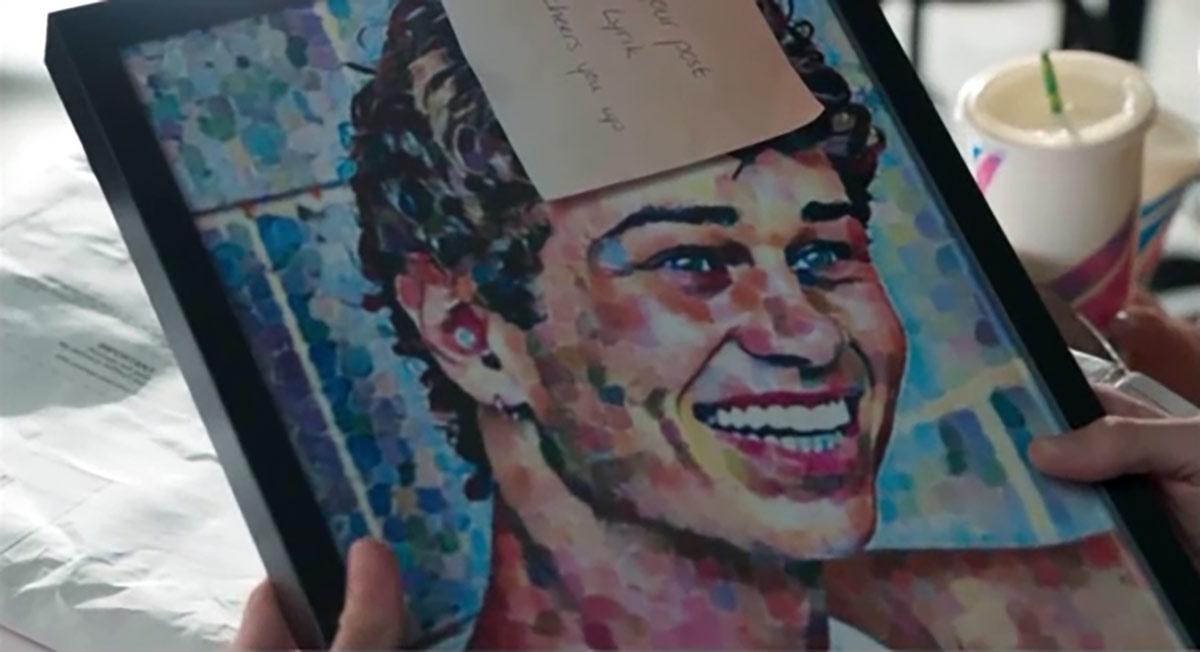 While Theo is delighted, John questions how they knew to send it to the garage, a question which scares Kirby too. Is the fan getting a bit too close for comfort?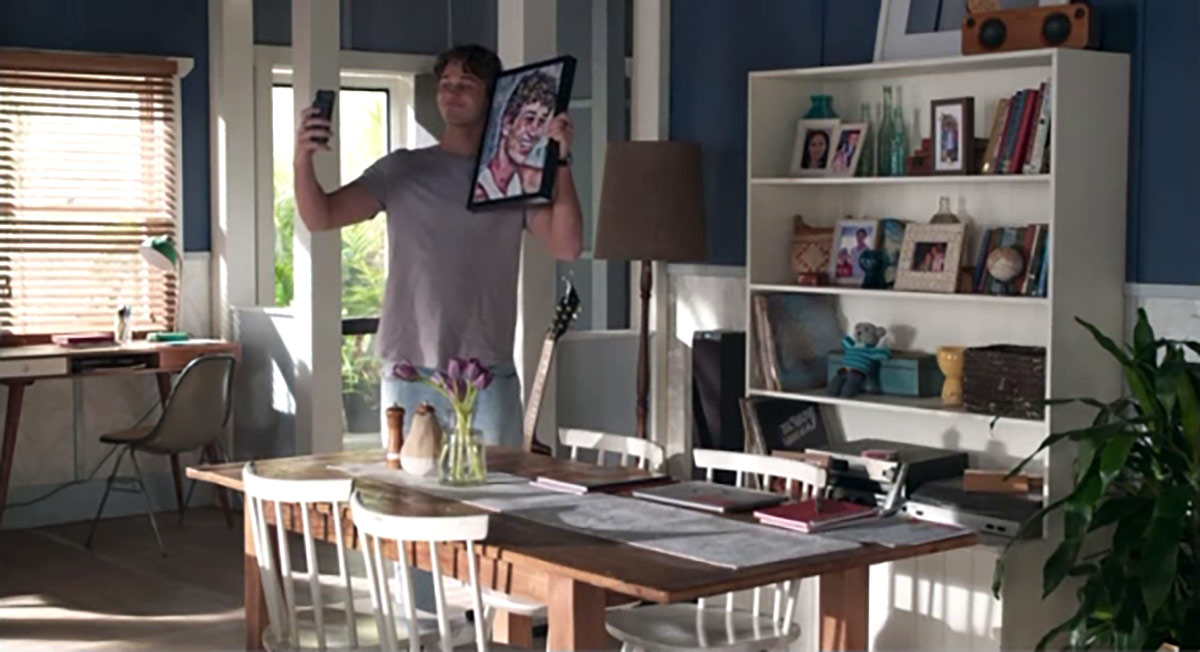 Theo wonders what all the fuss is about, telling Kirby that "it's just a painting, there's nothing to worry about."
Later in the week, as Theo feeds his fan's obsession by posting the picture to social media, we see her at home, surrounded by photos and lovingly created artwork of her favourite singer.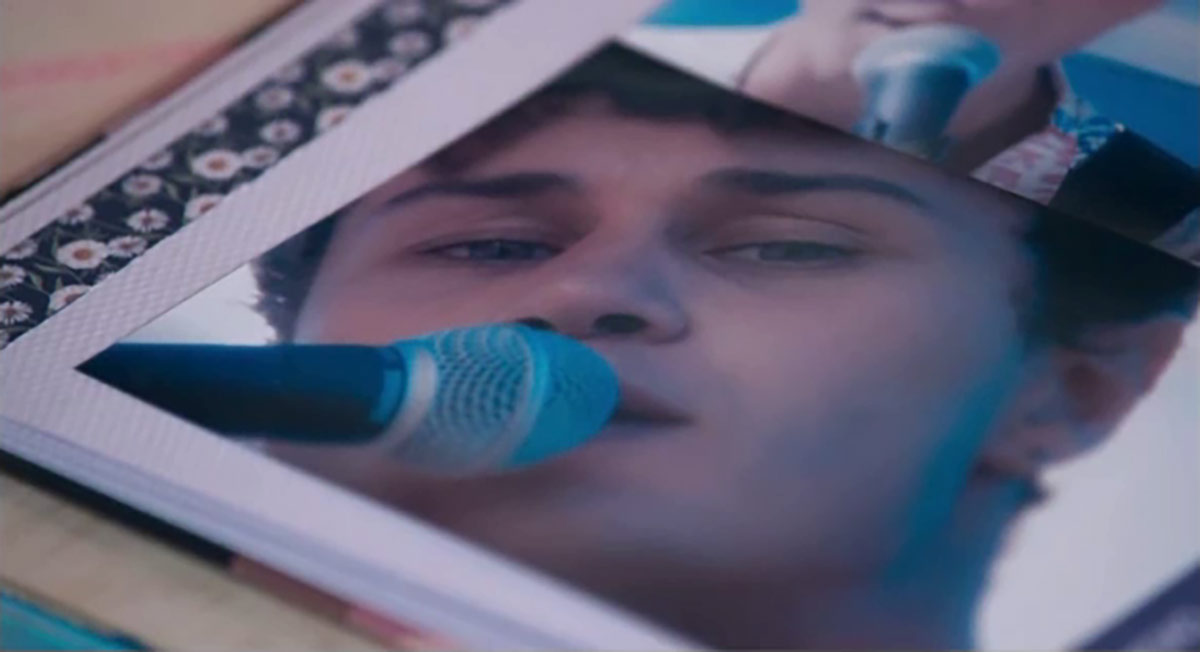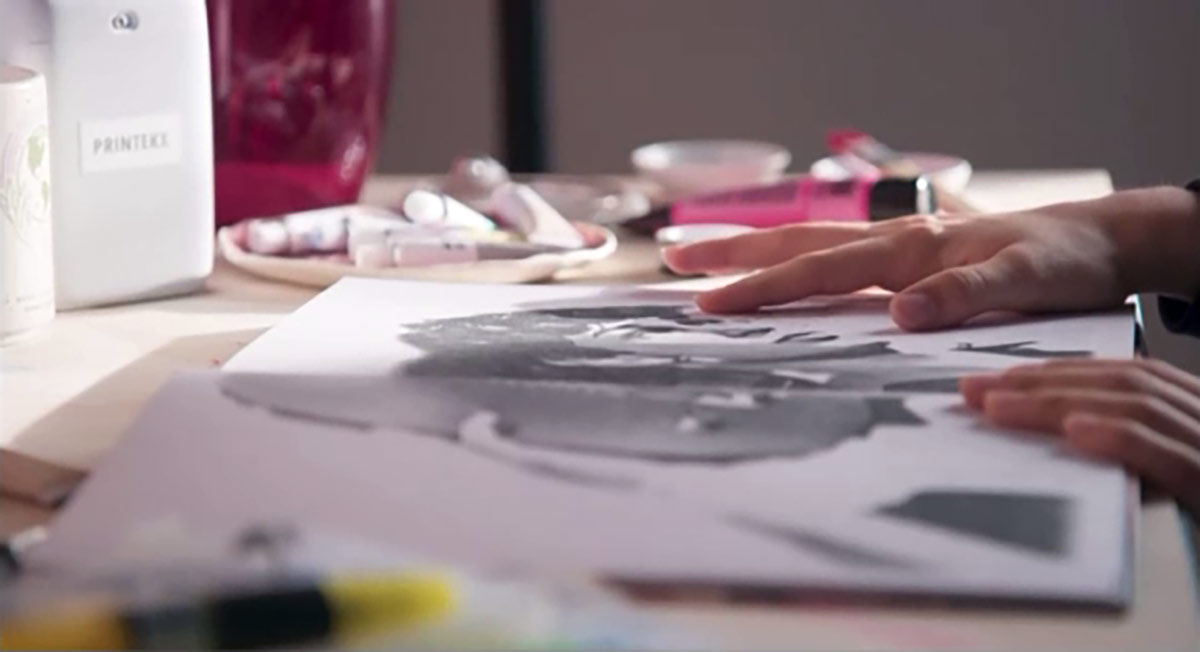 Has Theo got himself a stalker, and does he need to be worried?
---
Monday 23rd January (Episode 7954)
Theo may have a stalker on his hands. Was Felicity the victim of a targeted attack? Justin's mollycoddling gets on Leah's nerves.
Tuesday 24th January (Episode 7955)
Theo feeds his fan's obsession. Is Stacey and Xander's monogamy at risk? Leah and Justin heal together.
Wednesday 25th January (Episode 7956)
Xander kicks himself for trusting Stacey. Leah gives Kirby a lifeline. Can Mackenzie and Gabe mix business and pleasure?
Thursday 26th January (Episode 7957)
Mackenzie and Gabe start a new chapter. Can Xander and Stacey overcome infidelity? Ziggy and Dean get an unexpected visitor.
Spoilers in your inbox every weekend!