Back to the Bay! Who's Returning Home?
Stephen Peacocke today confirmed that he will be returning to Summer Bay to reprise his role of Darryl Braxton, in some "top secret" episodes that will go to air late this year.
Stephen's first episode in the series aired on 16 February 2011, alongside his on-screen brother, Heath Braxton, in an attempt to aid the show's dwindling ratings and bring in a new generation of viewers. Brax's departure in June 2015 saw him flee Summer Bay after an attempted gaol-break, in which he made Ash swear to keep the truth about him being alive a secret from his loved ones, including the mother of his child, Ricky.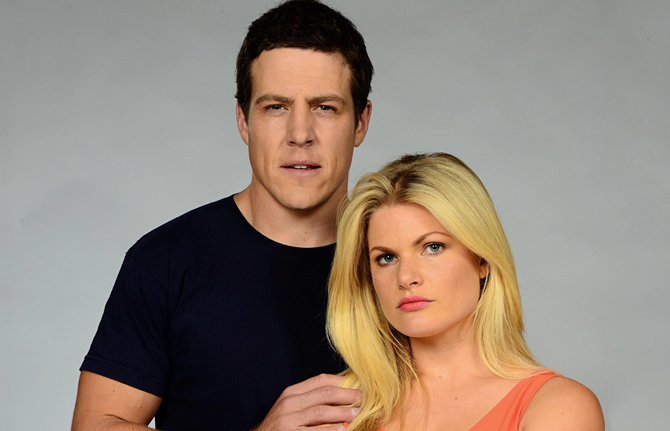 Episodes airing in Australia last week however saw the secret begin to fall apart, when a note from Ash's sister Billie, revealing Brax's true fate, was discovered by Denny Miller.
Speaking of his return to The Daily Telegraph, Stephen said "It is a nice little surprise. It was a good story the producers put to me, so I thought it is a nice way to see everyone for a bit. The show has been so good to me in terms of launching my career, so it is just something I always wanted to do — if there was any way I could be a part of something in the future. It will be an interesting ­little twist. While Brax is in the Bay it will spice things up a bit, I think."
When asked about if he would once again after this, Peacocke added "This is it for me."
Peacocke remained tight-lipped on the circumstances surrounding his character's return, with the storyline staying top-secret until it airs later in the year.
"I can't say anything about what is going to happen, but it is something the audience is going to love, which is part of why I thought it would be a nice book end" he said. "It is a cool story and it's going to pack a punch."
Earlier this week it was also revealed that a special episode, featuring the returns of Heath Braxton & Bianca Scott, was to be produced exclusively for Australian streaming service Presto, though it's currently unknown whether Brax's return could be related to this.