1994 Season Begins on 7TWO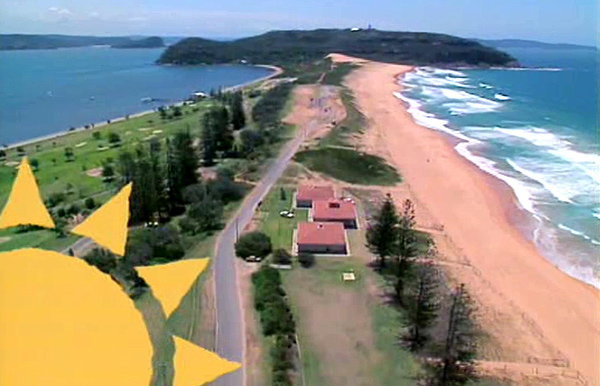 This coming Monday will see the debut of the 1994 season of Home and Away on 7TWO, the seventh season to begin airing on the Australian channel.
The repeats began with the Pilot episode from 1988 on the day of the channel's launch in 2009, and have run largely interrupted through the first six years of the show. The airings have proven to be extremely popular on our forum, so once again we must praise 7TWO for committing to them for so long and hope that they continue.
The season is generally not one that is regarded as hugely memorable in comparison to 1993 and 1995, with no notable births, marriages or deaths, but will see the introduction of a number of teen characters which pave the way towards the "golden mid-90's era" that many viewers remember fondly.
Here we take a look at some of the key storylines and arrivals/departures to expect in 1994. All dates presume that there are no transmission breaks.
The season's episodes can be discussed on our forum in this dedicated thread.
---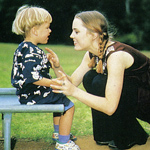 The season begins with the fallout from the revelation that Angel Brooks had fell pregnant at 14 and has a three year old son. At first boyfriend Shane Parrish is furious, but eventually comes to understand her predicament and joins her in the city to help track down her son, Dylan Harris (Jimmy Lucini/Jay Patterson), who was given up to his paternal grandmother at birth.
Back in the bay, after his brief fling with Sarah Thompson, Irene Robert's wayward son Nathan will be unveiled as the culprit behind a robbery at the school, and on 22nd May he will be thrown back in jail.
Roxy Miller will start having second thoughts about her relationship with James Hudson, and after finally deciding the relationship is too intense for her, James will depart in early June, never to be seen again.
Moving through June, Sam Marshall will accidentally set fire to Adam Cameron's house whilst inside it. Arriving home to find a raging inferno, Adam rushes into the house to save Sam and his heroic actions finally earn him some redemption in the eyes of the townsfolk. With his home and possessions all destroyed, Adam decides its finally time to leave the bay.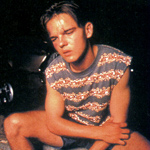 Elsewhere in the bay, Tug O'Neale hits rock bottom following his father's betrayal and another rejection from ex-girlfriend Sarah. When he steals Roxy's car and crashes it into a tree after a high speed chase, everyone comes to the realisation comes that Tug had intended to take his own life. Tug will finally concede that he needs help and books in to see a psychiatrist.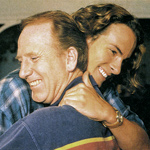 The same week will see the return of Michael's son Haydn Ross (Andrew Hill) for an 8-week stint, during which he will start up a relationship with Finlay, who asks Michael for a loan in order to set up a surf shop. Michael takes out a mortgage on the caravan park, much to Pippa's annoyance, but it soon becomes apparent that Haydn's reason for wanting the money is somewhat more serious – it turns out he's become addicted to gambling and has spiralled into some serious debt.
Mid July will see the first of the new teens arriving, with Pippa & Michael welcoming new foster child Jack Wilson (Daniel Amalm), who after a bad history with male father figures, quickly takes a dislike to Michael. Jack is fast to start causing chaos in the bay and strikes up a feud with prankster Shane, who, in one of the most humorous moments of the year, manages to trick Jack into slipping into bed with Donald Fisher!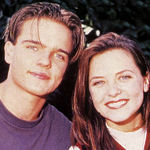 New remedial studies teacher Beth Armstrong (Toni Pearen) will cause a stir when she starts work at Summer Bay High in August and is assigned to help Tug with his dyslexia. Sparks start flying between the pair after she offers extra tutoring for Tug in exchange for teaching her to swim. With Luke warning Beth of the repercussions of a student/teacher relationship, and with Donald's suspicions mounting, it's could be a romance that's doomed to fail before it's started…. Beth's last episode will also see the low-key departure of Nick Parrish, who transfers to another station before later moving to Africa.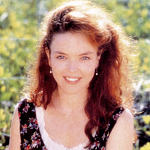 Donald will also be occupied by the return of his daughter Rebecca Fisher (now played by Danielle Carter) in October, who announces that she has given up her ambition to be a concert pianist and takes a fancy to Luke during her month long tenure, much to Donald's annoyance. When Luke calls things off between them, upsetting Rebecca, this only turns Donald against him further.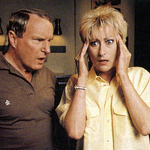 Irene finally makes her home in Summer Bay after successfully bidding to buy the Beach House at auction. After a few months of turmoil following her relationship with Haydn and a setback with her exam results, Irene's daughter Finlay departs the bay to start a course in primary school teaching. Later in the year we'll start to see the first signs of Irene's psychic powers when she advises Tug to buy a lottery ticket which comes up trumps.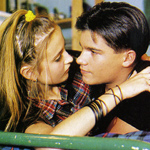 The debut of Selina Cook (Tempany Deckert), a local girl with a bit of a 'reputation' will find Jack in a rather intense romance, though not before she's taken a shine to teacher Luke. Selina will depart the bay with her family temporarily before returning in December, only to find Jack in the arms of blonde bombshell Sonia Johnson (Eva Matiuk)…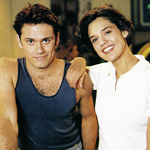 In late October, Summer Bay handyman Rob Storey (Matthew Lilley) will be introduced into the show, who will finally succeed in wooing Roxy after a few weeks of playing cat and mouse and a dinner date which doesn't go quite to plan…
Donald continues to make things difficult for Luke following his brief relationship with Rebecca, and ends up humiliating Luke in front of his class. After receiving a letter from his aunt, Luke decides to leave the bay to go and look after his brother Bill.
Things finally look up for Tug when Sarah's father Matthew Thompson returns to the bay during a bout of ill health. A few weeks later, Tug makes a fresh start by leaving Summer Bay to go and manage the Thompson farm.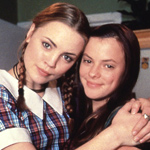 With Shane & Angel finally announcing their engagement after a rocky patch in their relationship, during which they briefly split, Angel will decide to track down her sister Frankie Brooks (Lenka Kripac), who we will see arrive in the bay on 25th December.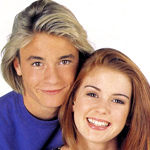 As we move into 2016, on New Year's Day we will be introduced to Curtis & Shannon Reed (Shane Ammann & Isla Fisher), an adopted brother and sister who have just lost their adoptive mother. Shannon moves into the Ross household whilst Curtis ends up with the Stewarts, but it doesn't take long for it to be revealed that their relationship extends beyond the realms of 'brother and sister', a fact they have desperately kept quiet for fear of being split up.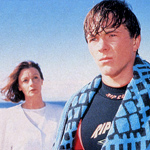 Later in the month, Shane will receive a phone call from Nick to say that his father has died. Shane will be reunited with his estranged mother Ros (Angela Punch McGregor), but Shane is not keen to play happy families, resenting the fact that his mother abandoned the family to put her legal career first.
In February, Roxy is shaken when Rob discovers a lump in her breast – both her mother and her aunt died of breast cancer, and her worst fears are realised when she's informed that the tumour is malignant. Whilst Roxy faces radiotherapy and the possibility of a mastectomy, she fears the prognosis could put her relationship with Rob in jeopardy.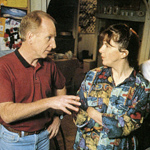 There's trouble in store for the Ross family as Pippa & Michael struggle to make ends meet. In serious debt with the boatshed struggling, and with Haydn having run off with their money, the marriage starts to crack and Michael decides to move out.
As the season starts to draw to a close, Sarah will leave Summer Bay to head back to her father's farm, and Rob's ex Donna Bishop (Nicola Quilter), another long-term Summer Bay resident, will make her debut after returning from a trip away.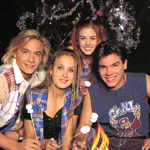 In the 1994 season finale week, currently due to air in March 2016, Christmas in Summer Bay won't go quite to plan. The Ross children have to decide which parent they'll spend Christmas with, Alf's tree goes up in smoke, and when Irene agrees to dress up as Santa Claus, she doesn't bank on getting stranded at sea!
| | | |
| --- | --- | --- |
| 1376 | Mon 27th April 2015 | 1994 Season Opener |
| 1392 | Tue 19th May 2015 | Dylan Harris' first episode |
| 1395 | Fri 22nd May 2015 | Nathan Roberts departs |
| 1403 | Wed 3rd June 2015 | James Hudson's final episode |
| 1413 | Wed 17th June 2015 | Adam Cameron departs |
| 1418 | Wed 24th June 2015 | Haydn Ross returns / Tug's car crash |
| 1435 | Fri 17th July 2015 | Jack Wilson's first episode |
| 1451 | Mon 10th August 2015 | Beth Armstrong's first episode |
| 1454 | Thu 13th August 2015 | Haydn Ross departs |
| 1459 | Thu 20th August 2015 | Selina Cook's first episode |
| 1468 | Mon 24th August 2015 | Jack ends up in Don Fisher's bed |
| 1470 | Fri 4th September 2015 | Finlay Roberts departs |
| 1485 | Fri 25th September 2015 | Nick Parrish & Beth Armstrong's final episode |
| 1494 | Thu 8th October 2015 | Rebecca Fisher returns |
| 1495 | Fri 9th October 2015 | Selina Cook departs |
| 1508 | Wed 28th October 2015 | Rob Storey's first episode |
| 1517 | Tue 10th November 2015 | Rebecca leaves |
| 1518 | Wed 11th November 2015 | Luke Cunningham's final episode |
| 1533 | Wed 2nd December 2015 | Matthew Thompson returns |
| 1537 | Tue 8th December 2015 | Selina Cook returns |
| 1548 | Wed 23rd December 2015 | Tug O'Neale's final episode |
| 1550 | Fri 25th December 2015 | Frankie Brooks' first episode |
| 1555 | Fri 1st January 2016 | Curtis & Shannon Reed's first episode |
| 1571 | Mon 25th January 2016 | Ros Parrish's first episode |
| 1584 | Thu 11th February 2016 | Sarah Thompson departs |
| 1592 | Tue 23rd February 2016 | Donna Bishop's first episode |
| 1605 | Fri 11th March 2016 | 1994 Season Finale – Christmas |
Spoilers in your inbox every weekend!