Palmer House (2013-present)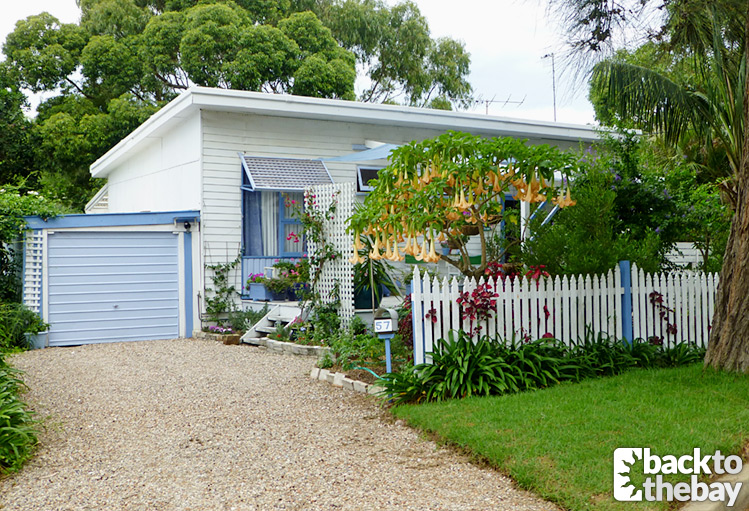 Description
First introduced to the show in 2005 with the debut of the Holden family, the house now occupied by John Palmer & Marilyn Chambers moved to it's second filming location in 2013, along with the Braxton House next door.
Like it's predecessor, this house is located in the suburb of Avalon Beach—and was first introduced in Episode 5726, which saw the fallout from Gina Palmer's sudden death.
The alleyway at the side of the property leads to a footpath and bridge over Careel Creek, which have also been used fairly frequently, becoming synonymous with the more dramatic Braxton scenes. The alleyway and bridge also made a couple of appearances in 1991 when the nearby Gibson House location was being used. For pictures of the bridge, see the Braxton House location page.
One branch of the footpath leads up to a car park at Tasman Road, which lies at the top end of Avalon Beach itself, and is where the Home and Away crew set up their unit base whilst filming.
Address
57 Elaine Avenue
Avalon Beach NSW 2107
Images
Maps