Emmerdale Spoilers – Torvill and Dean skate into the village this Christmas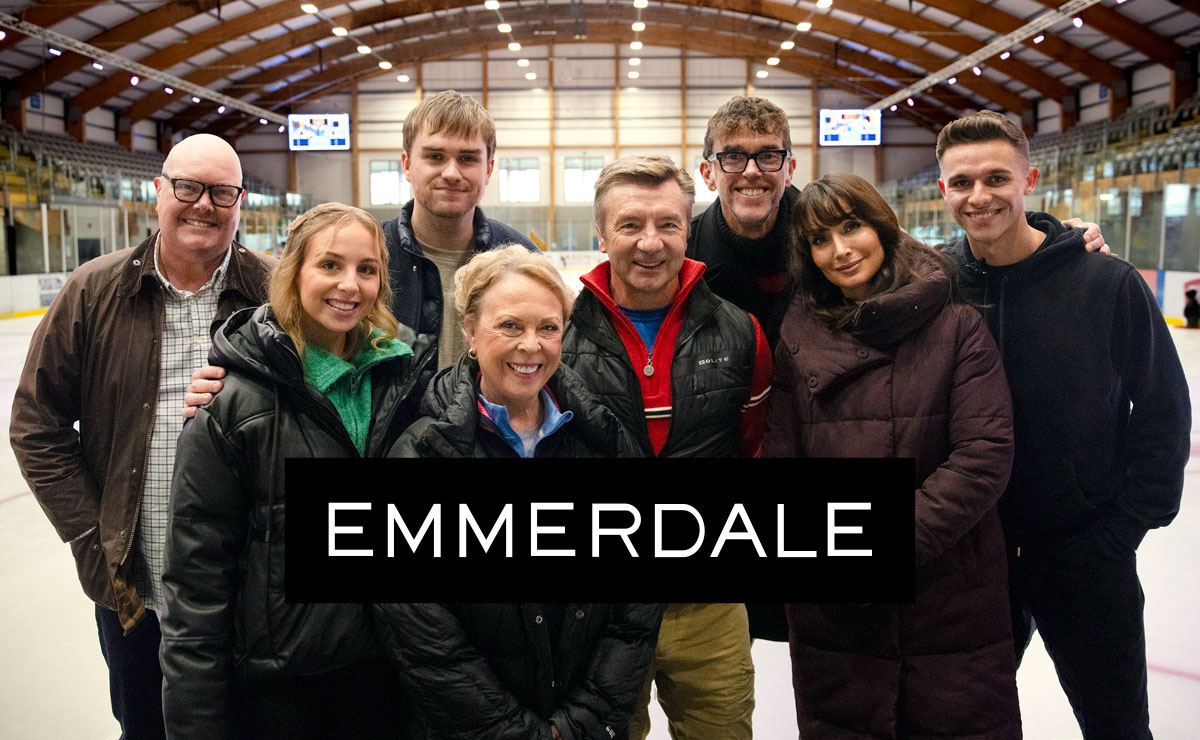 Emmerdale have this evening announced that world-renowned ice dancing champions Jayne Torvill and Christopher Dean will be making a special appearance in the soap's Christmas episodes.
The Olympic gold medal winners have already filmed the scenes on location in Leeds, which see them reunited on the ice to help one of the villagers with a very special marriage proposal.
"It is amazing being here," Christopher Dean stated. "We have jumped from watching Emmerdale on TV to being in a scene. From the screen to the scene. I'm loving it."
"I can't wait to watch the episode that we are going to be in," Jayne Torvill added. "It will be surreal sitting at home watching it."
By the mid-1980s, Nottingham natives Torvill and Dean had achieved first place in the World Figure Skating Championships four times over. But their most defining moment came when they skated to Ravel's Bolero at the Sarajevo Winter Olympics in 1984, in front of an audience of 24million British TV viewers. The pair achieved a maximum score from judges in winning their gold, the first and only time that such a feat has ever been accomplished.
Although they retired from competing in 1998, the pair were lured out of retirement in 2006 to act as mentors on ITV's Dancing on Ice, first acting as coaches, and later as head judges.
Torvill and Dean were pictured at the filming location alongside Tom (James Chase), Belle (Eden Taylor-Draper), Leyla (Roxy Shahidi), Jacob (Joe-Warren Plant), Paddy (Dominic Brunt) and Marlon (Mark Charnock).
"We are delighted to welcome Jayne Torvill and Christopher Dean as our very special guests to Emmerdale," show producer Laura Shaw commented. "Torvill and Dean certainly promise to bring the Christmas magic sparkle to the show."

Roxy Shahidi is of course currently in training to take part in the next series of Dancing on Ice, following in the footsteps of several Emmerdale alumni. The stakes are high, with Gaynor Faye (Megan), Hayley Tamaddon (Del) and Matthew Wolfenden (David) all having been crowned winners over the years.
Roxy's on-screen son Joe-Warren (Jacob) also competed in 2021, but was forced to pull out after being diagnosed with COVID.
Spoilers in your inbox every weekend!