Married at First Sight Intimacy Week is painful for Josh and Caitlin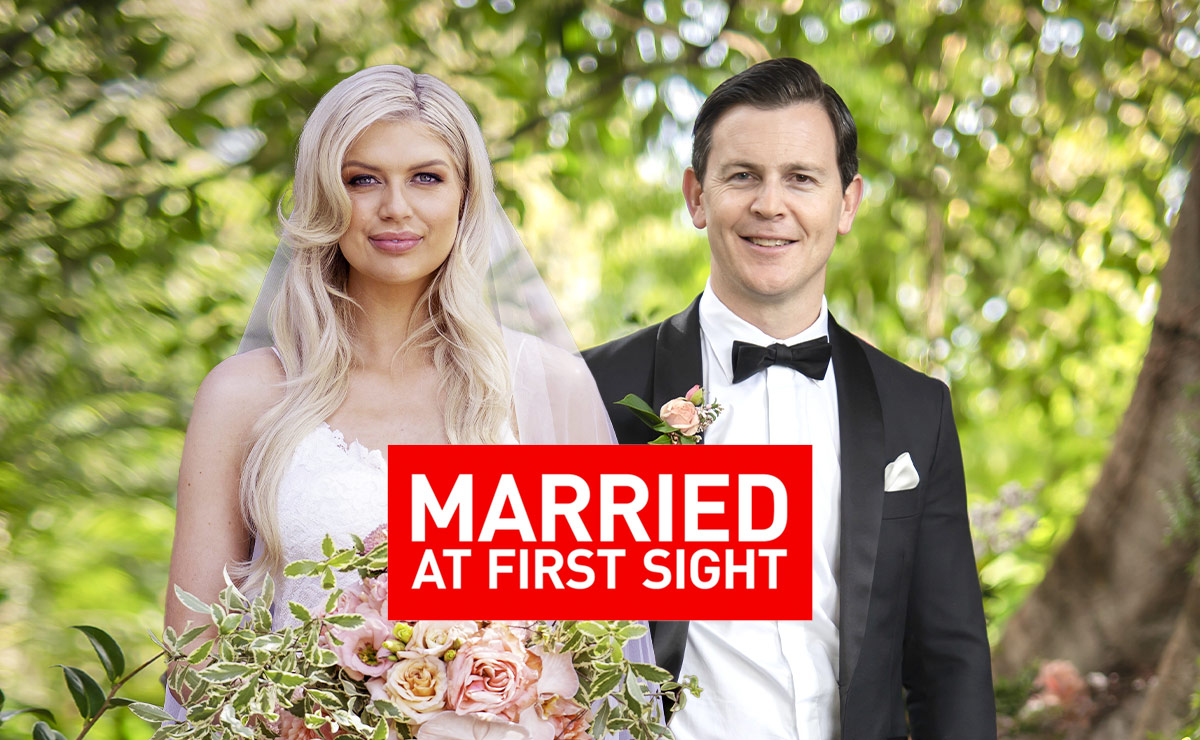 Tonight and tomorrow sees Married at First Sight Australia's famous Intimacy Week air in the UK, spelling disaster for Josh & Melissa, and Caitlin & Shannon.
The next two episodes see our couples become hormonal teenagers as the show's resident sexologist Alessandra Rampolla unleashes upon them a barrage of sex toys and intimacy challenges as the show's annual Sex Week (sorry, Intimacy Week) arrives.
There's embarrassment for some – particularly for Alyssa, who was raised in a conservative Amish community in Utah and admits she's never owned a vibrator – and there are worried looks from some of the guys when Alessandra talks about anal play.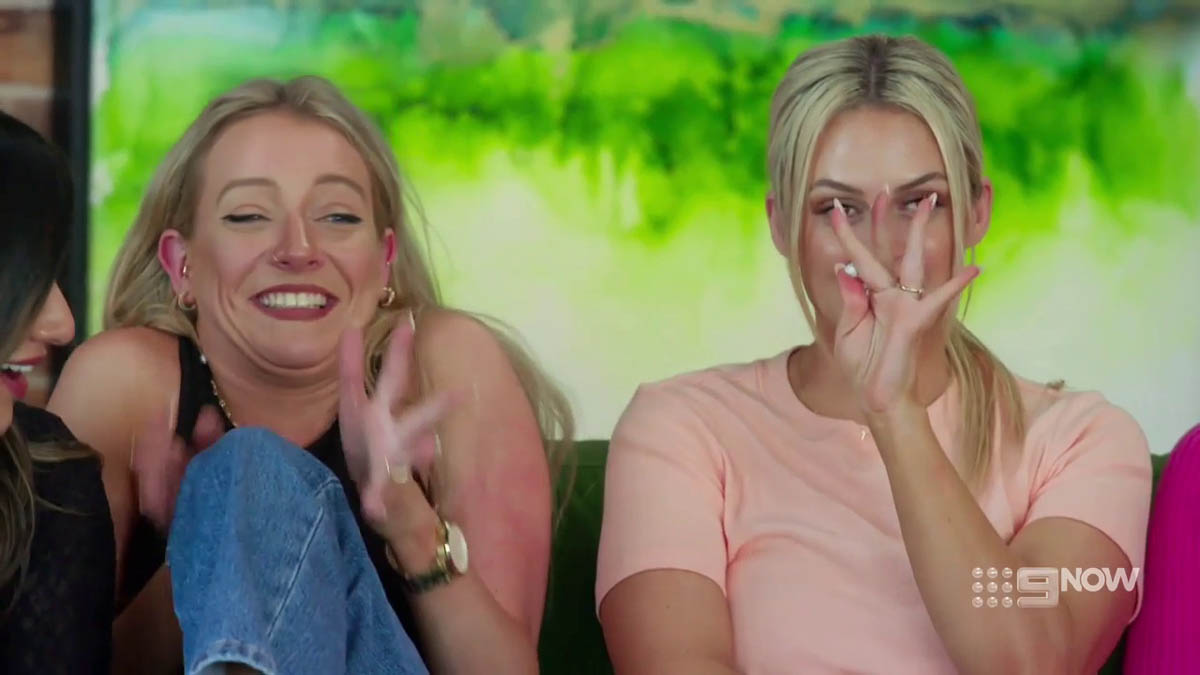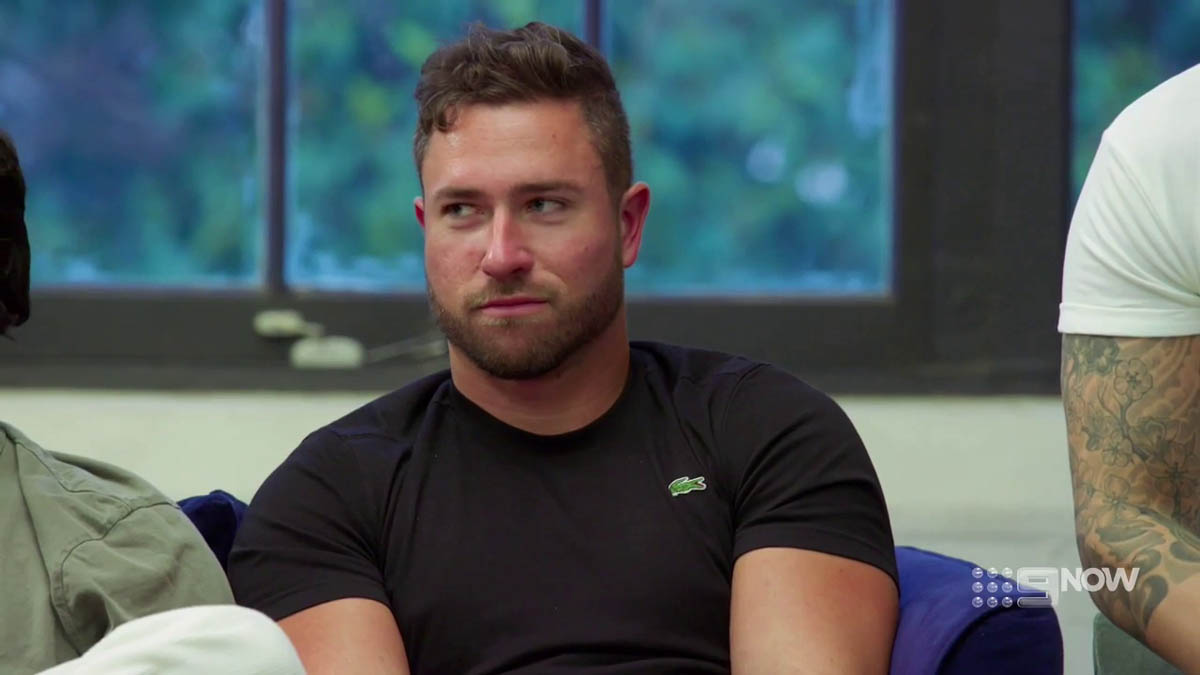 But for most, the week is a chance to grow closer to their partners. Alessandra challenges the guys to prepare romantic, intimate dates for their wives – which don't have to include sex – and most of them excel.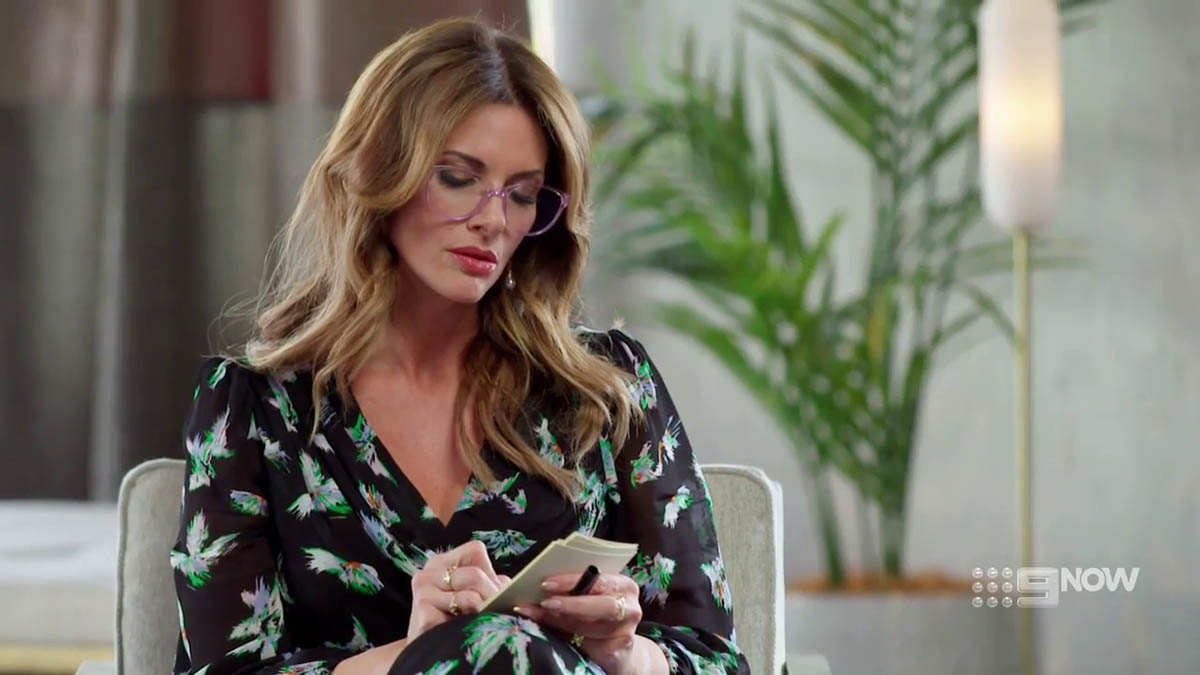 Ollie takes Tahnee back to Fiji by decorating their apartment with blow-up palm trees, floral necklaces, beach towels and coconut cocktails, Layton takes Melinda dancing, and Adam gives Janelle the full spa treatment with a relaxing massage.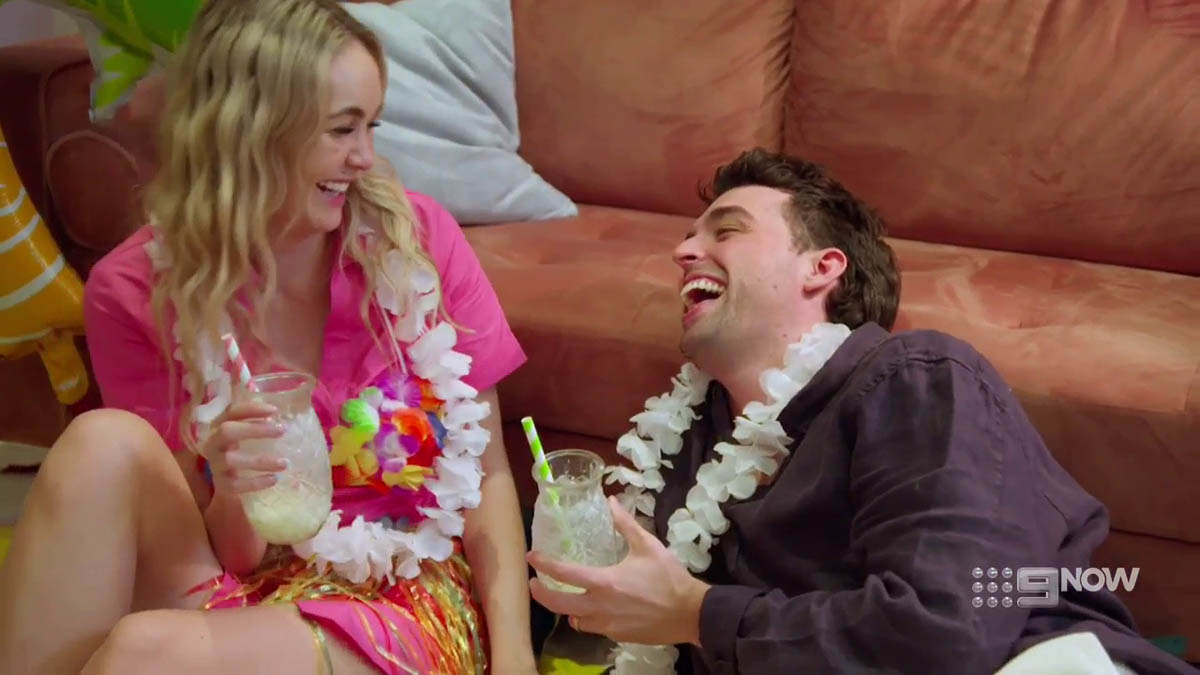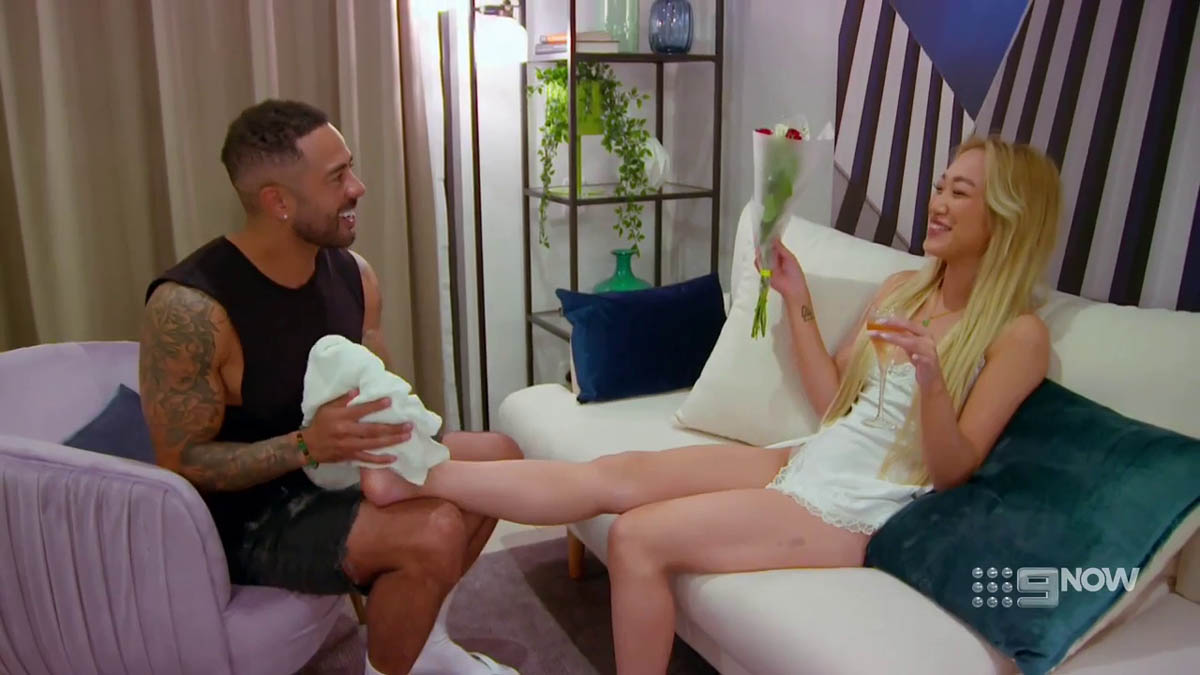 The week even gets Claire and Jesse to a good place, as Jesse prepares a relaxing evening of silly games for them to play.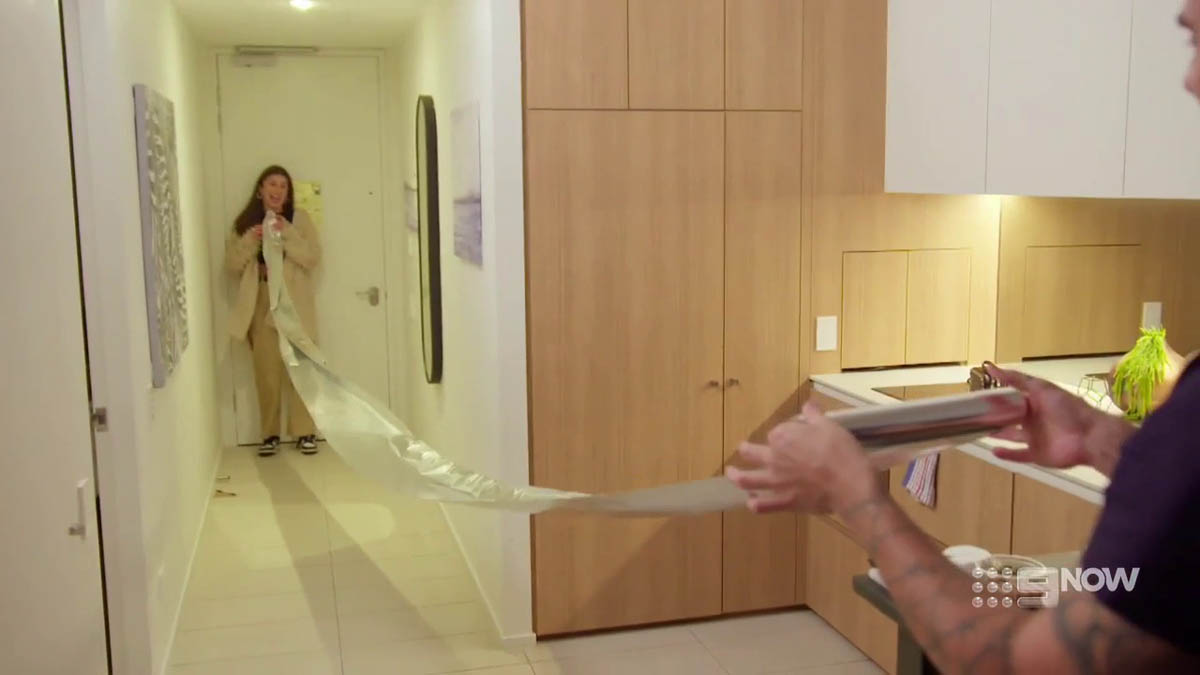 Melissa and Josh
Yet for Josh and Melissa, what should be Melissa's favourite week soon descends into chaos – and we're not in the least bit surprised.
In case you've somehow missed it, Melissa is a big fan of sex, and it's one of the most important things for her in a relationship. However, she's finally realised that maybe that has come at the expense of building a genuine connection with Josh, and she agreed to put sex to one side for a little while so they could get to know each other.
But now that intimacy week has rolled around, she can't wait to get back into the bedroom.
The brides and grooms first get to attend separate workshops where they'll "learn some home truths about intimacy" that Alessandra hopes they can explore with each other. Melissa is obviously the most excited – in fact, she could scream.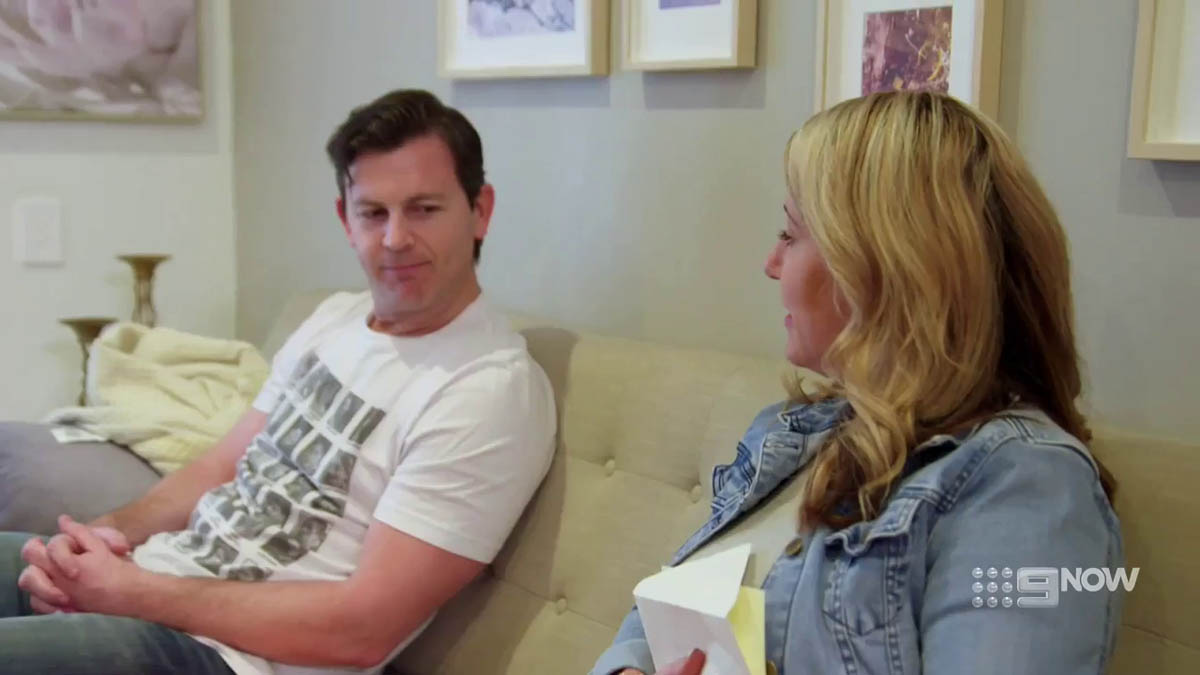 "I wanna run there," she tells us. "Like, just 1000 miles an hour, I just wanna get there."
Things actually start well for the dysfunctional couple, when Josh buys Melissa a real life Thor's hammer Lego, which they construct together for their intimate date.
Melissa loves it, finding it hilarious, and calls it "something for everyone. Josh, tick!"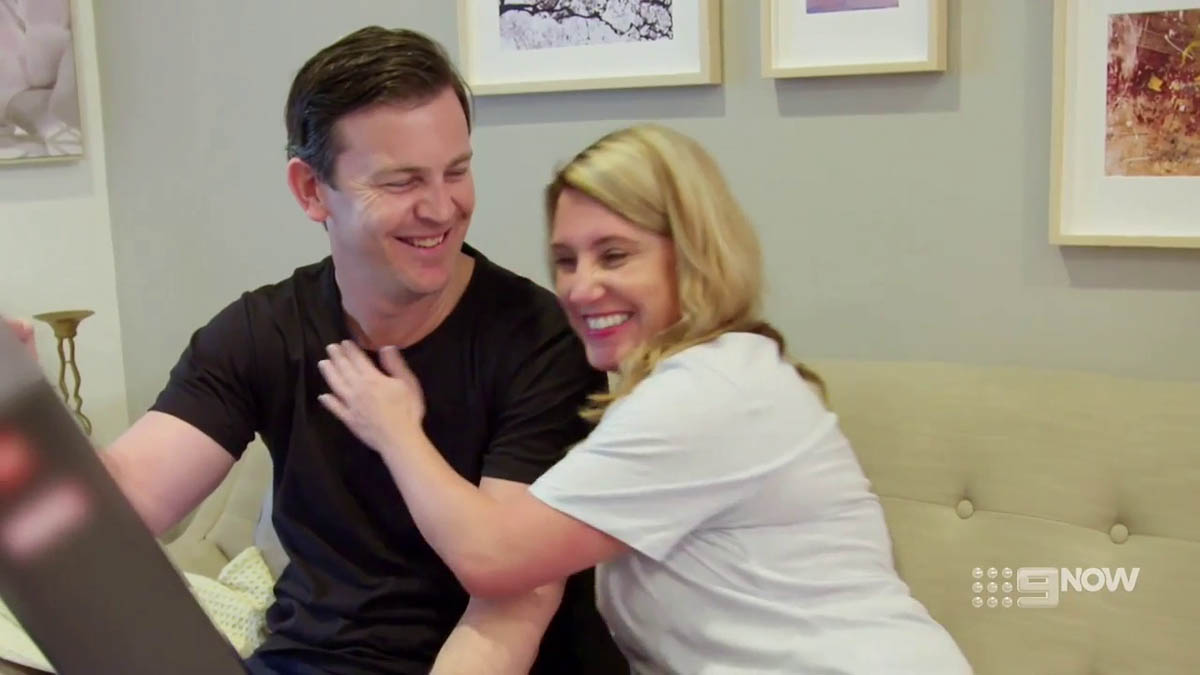 As they spend time building the hammer, Josh uses it as a chance to get to know Melissa better, finding out more about her childhood.
"I don't feel like a sex object today, I do actually feel like we're bonding," he says. "We're talking about our childhoods, we haven't even talked about that the entire time that we've been together."
"I'm just a little bit blown away," says Melissa. "Great first step, and for him to bring this to the table, it shows that we can connect on multiple levels and get to know each other a little bit more."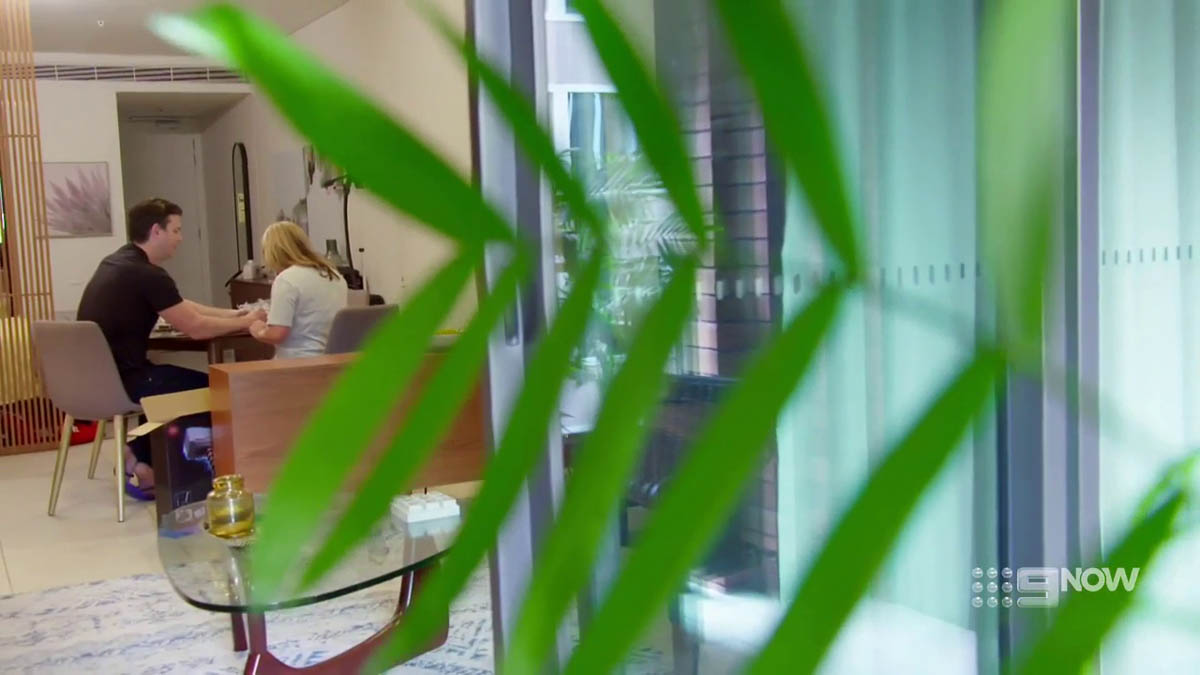 How could this possibly go wrong?!
It starts fairly innocently the next morning, when Melissa tells Josh that he doesn't cuddle at night time, "at all."
"No cuddle at all. It's like 'hello' over there."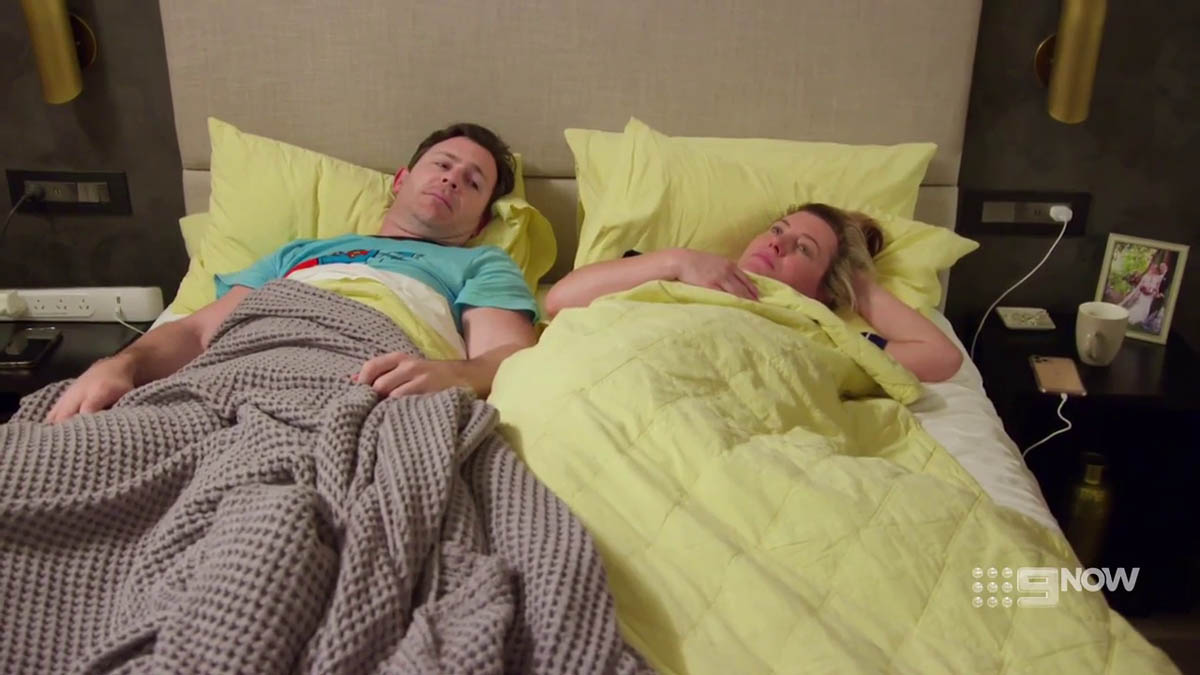 Yet rather than cuddle up to Melissa, Josh hates the way she's started their day with confrontation, especially the morning after such a lovely date.
"It's ridiculous," he says in one of the cutaway interviews. "When I say good morning to someone and they say 'oh, you didn't kiss and you didn't cuddle me,' like that's a really weird way to kick off a day. It feels like nothing is good enough."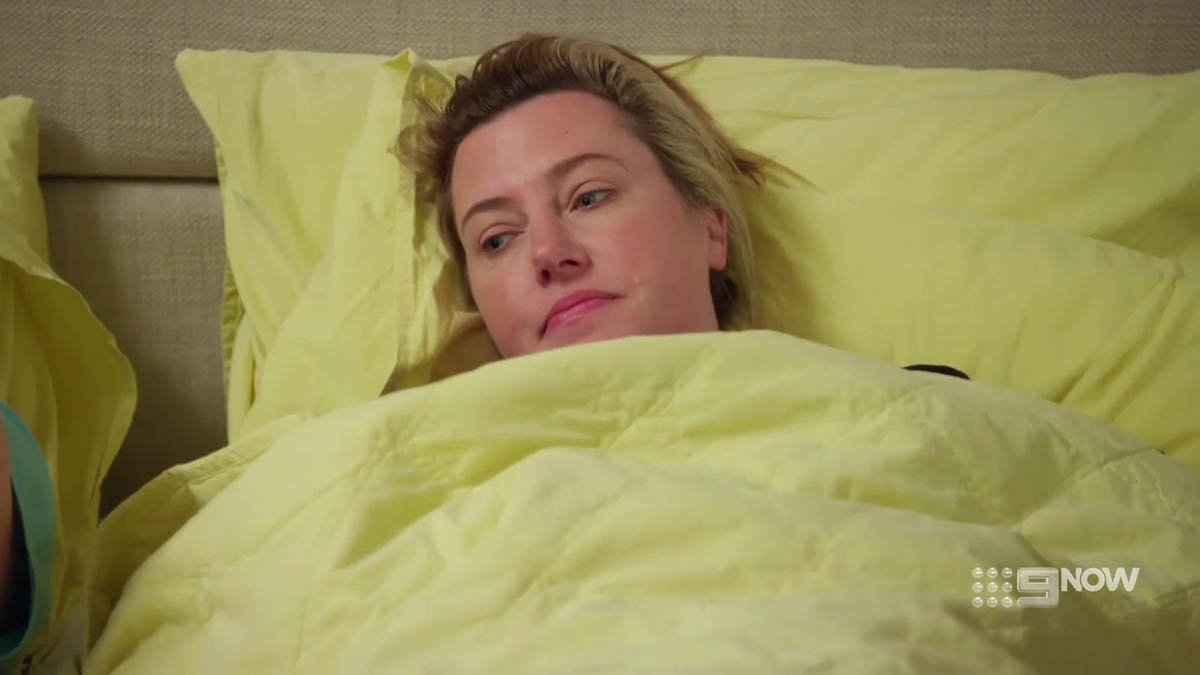 "I don't feel much comfort from Josh," says Melissa. "I'm used to my man cuddling me and kissing in the morning. To me it just makes me feel more comfortable and confident in my relationship. The relationship that I have with Josh at the moment is super uncomfortable."
She feels ripped off, wishing she'd been matched with someone a little bit more like herself. She was expecting much more from intimacy week, and she's with someone who won't just "lean into it a little bit more."
"At the wedding, my besties were telling me that Josh isn't enough for me, and y'know, I can feel my girlfriends in the back of my mind, and I'm starting to worry about our relationship. It's pretty shit, actually."
With the previous evening's Lego date a distant memory, their conversation returns to their intimacy differences. Melissa feels like Josh has an intimacy issue, and that while he says he wants an emotional connection, she believes he simply won't let her in.
Yet Josh still feels like Melissa is all about the sex. He asks her if he's meant to just wake up and have sex with her every day, but this gets Melissa more angry, as she tells him no, that's not what she wants at all.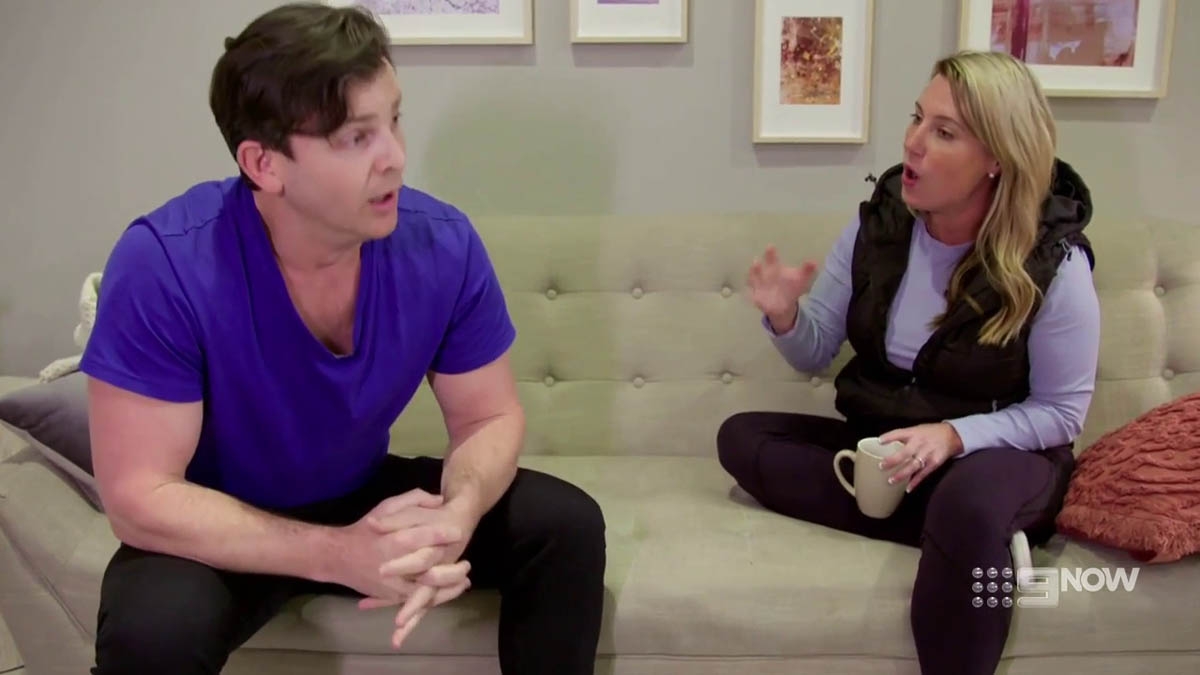 "I'm living with you, I'm dating you. It's uncomfortable," she tells him. "You don't kiss, you don't touch, I don't know what is wrong. You can have sex, Josh, but you don't know how to love. And I don't know how to crack it.
"I'm too much for you, and you don't know what to do."
When Josh accuses her of not having a depth to her over anything than sex, things start to become hurtful.
"It bothers you that I like intimacy more than you, it bothers you," Melissa says.
"It rocks something in you, because, what, you can't keep up? Does it de-man you? You're the big man, you said…"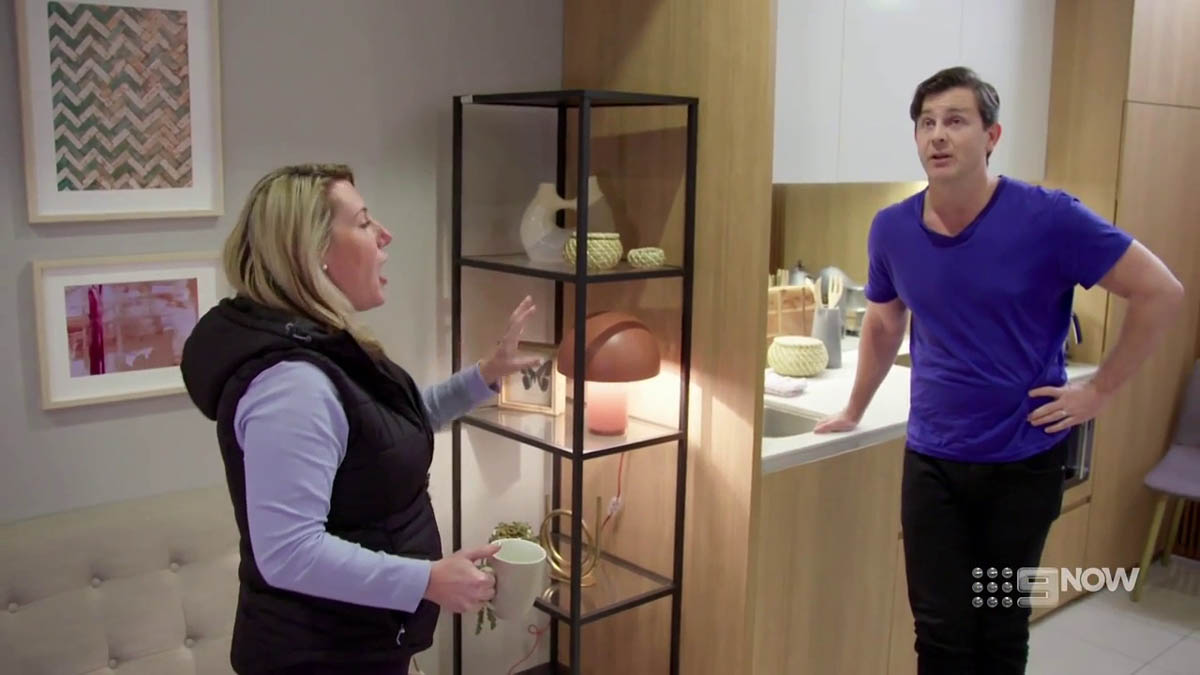 And, with Josh left feeling like his wife doesn't see him as manly enough, they're done.
"I just don't know if I can be in this experiment any more," he says in a cutaway.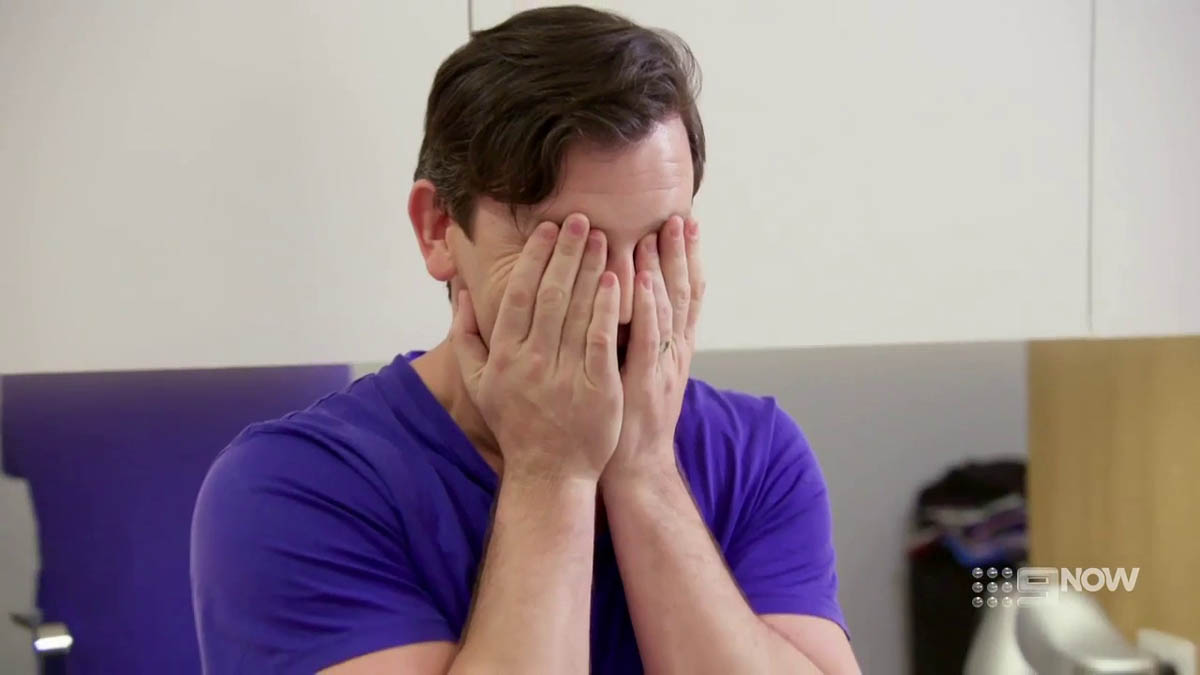 Next Monday sees the second commitment ceremony, and Josh breaks down in tears as he explains to the experts that not only does Melissa not see him as enough of a man, but he also believes she's exhibiting controlling behaviour.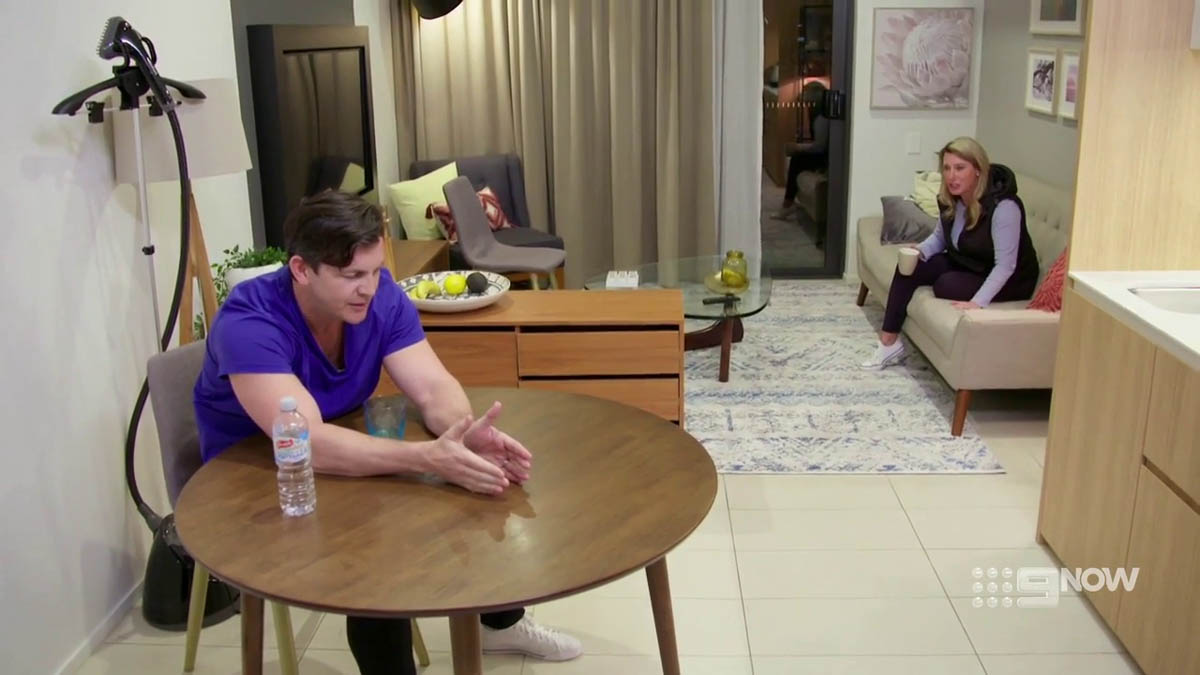 Then, in a shock move which goes against the usual Married at First Sight Australia rules, expert John Aiken gives Josh the chance to leave, despite Melissa opting to stay.
Is it the end?
Shannon and Caitlin
Things also start out really well for Shannon and Caitlin, after a disastrous few days in which Shannon confessed that he was still in love with his ex.
Remarkably, the pair both decided to stay at the first commitment ceremony, with Shannon agreeing to give Caitlin his all from that point forward.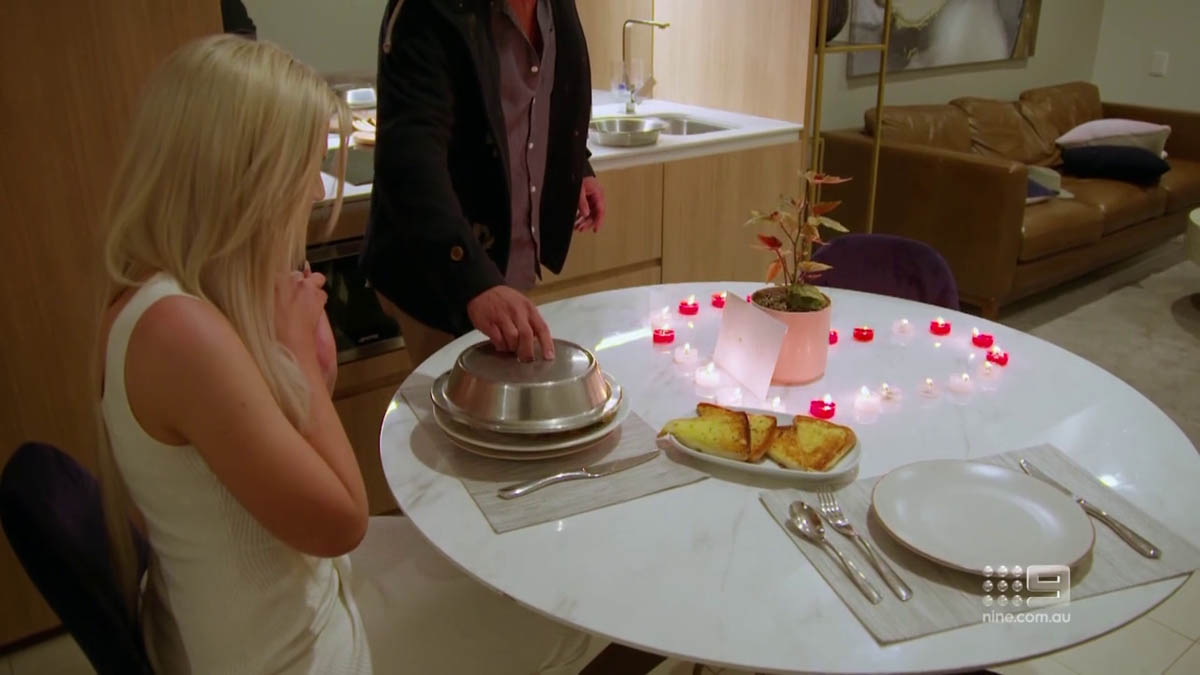 On Alessandra's intimacy task, Shannon pulls out all the stops to impress his wife. He gets takeout, buys her a plant which they can nurture together like they're nurturing their relationship, and decorates the room with heaps of tealight candles.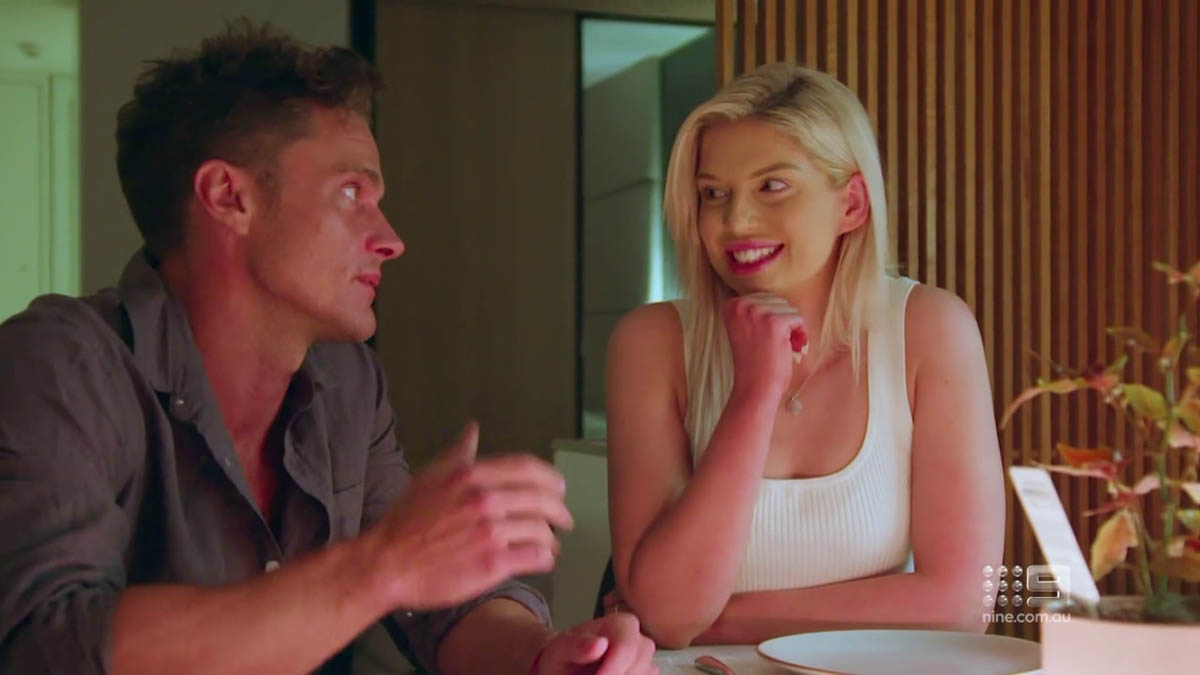 Yet while Shannon has promised to give Caitlin his all after the tense, emotional commitment ceremony, another shock is just around the corner.
Shannon and Caitlin have to do Alessandra's eye-gazing task, five minutes of just staring into each other's eyes as a way to help them connect with one another.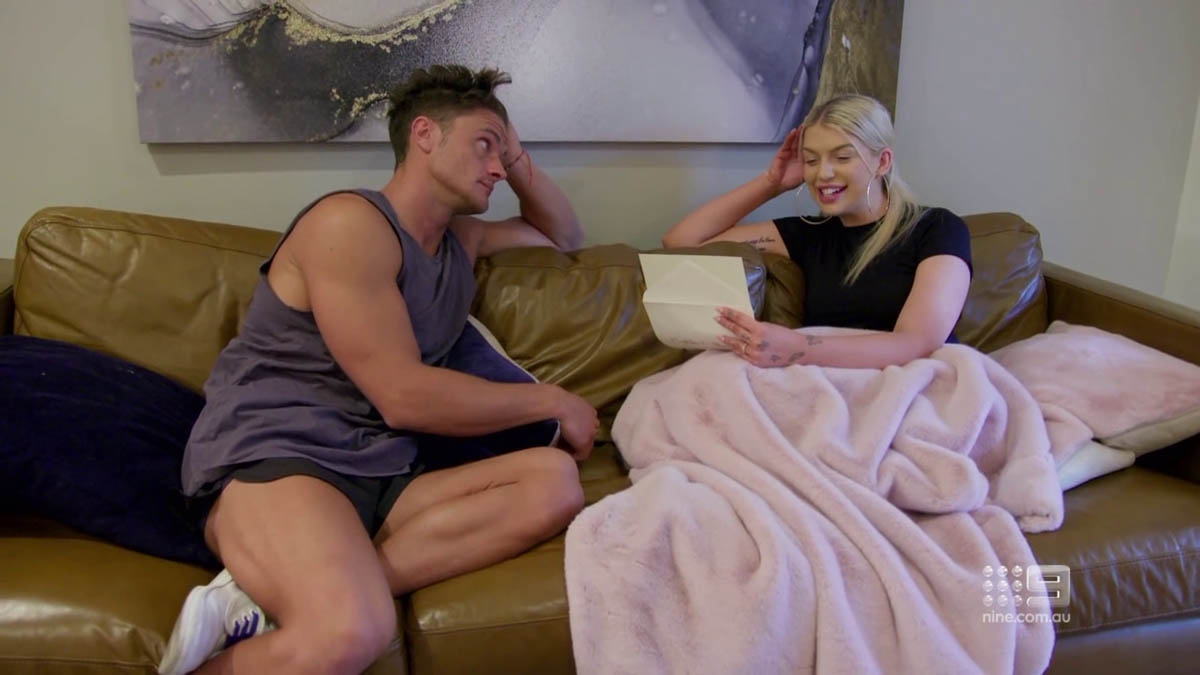 They're both looking forward to it, and Shannon admits they're in a positive place after date night.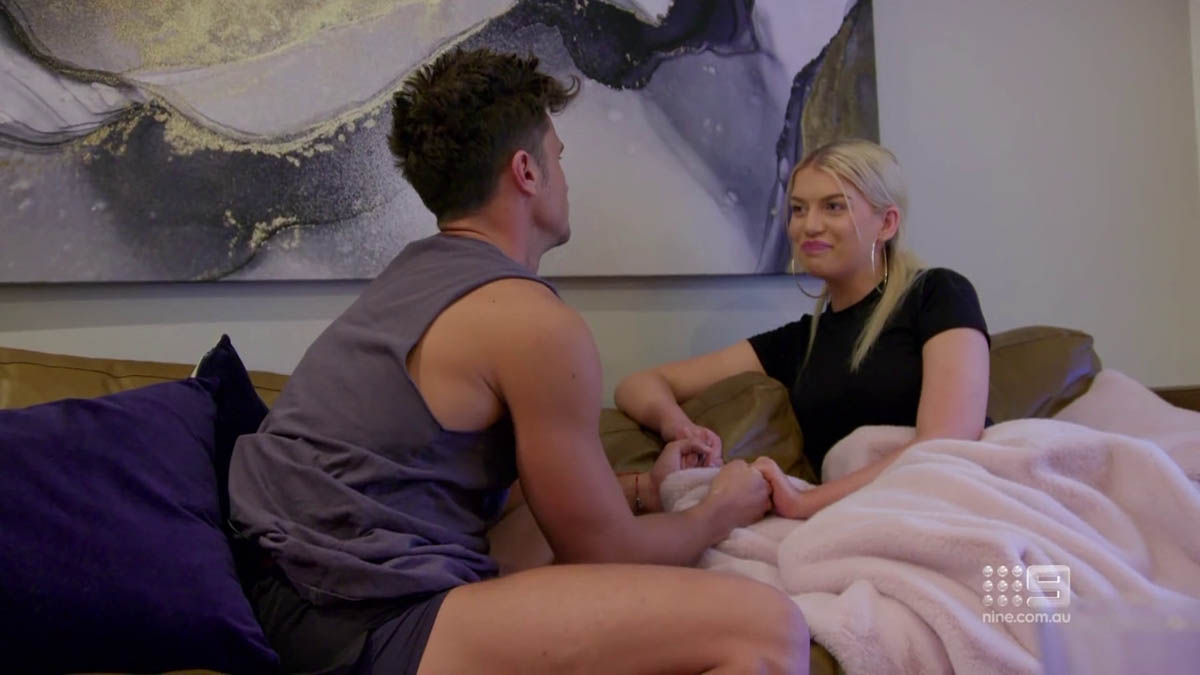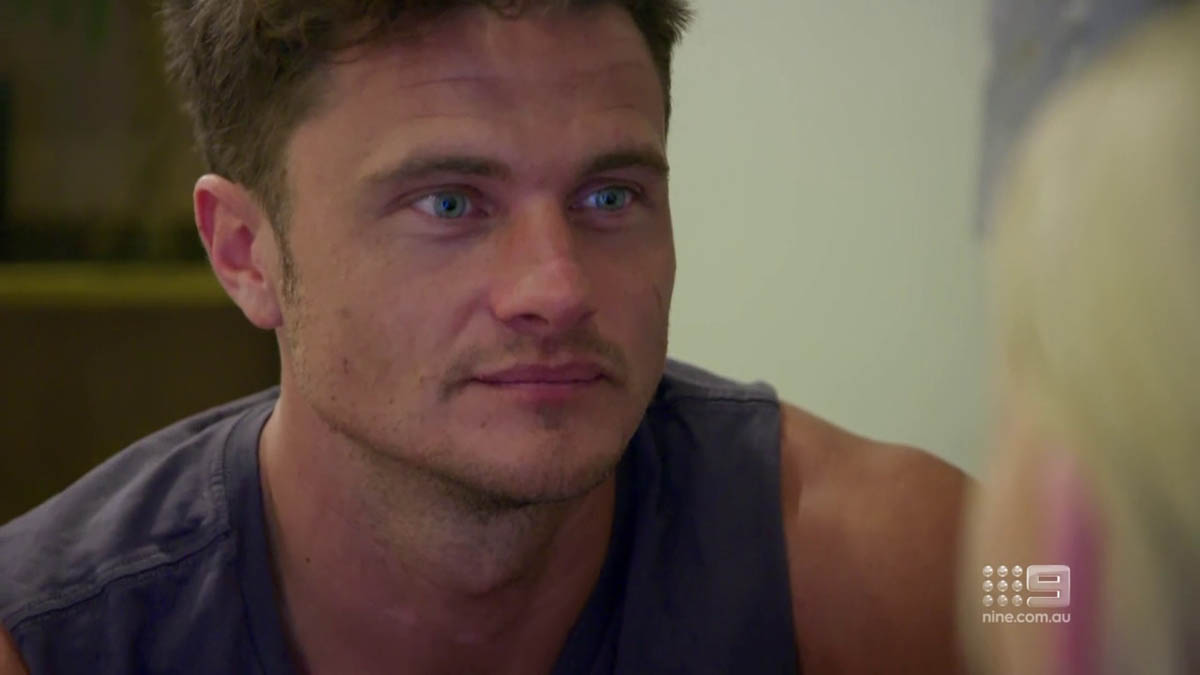 So far so good as they stare into each other's eyes, and Caitlin manages to hold back the laughter.
"It feels really nice looking into Shannon's eyes," she tells producers. "I see a kindness, I feel also connected to him right now. I feel like I'm back with honeymoon Shan."
Yet while Caitlin loved the task, Shannon not so much, and he can only muster a "fine" when Caitlin asks him how he found it. It appears staring at Caitlin for five minutes has reminded him that he doesn't find her attractive.
"Doing that task together, I was hoping we do find a connection, absolutely," he explains in a cutaway. "But that physical attraction, I don't know if it's there.
"I still wanna try. But can you though? Can you be in a relationship with someone that you have doubts that you're attracted to?"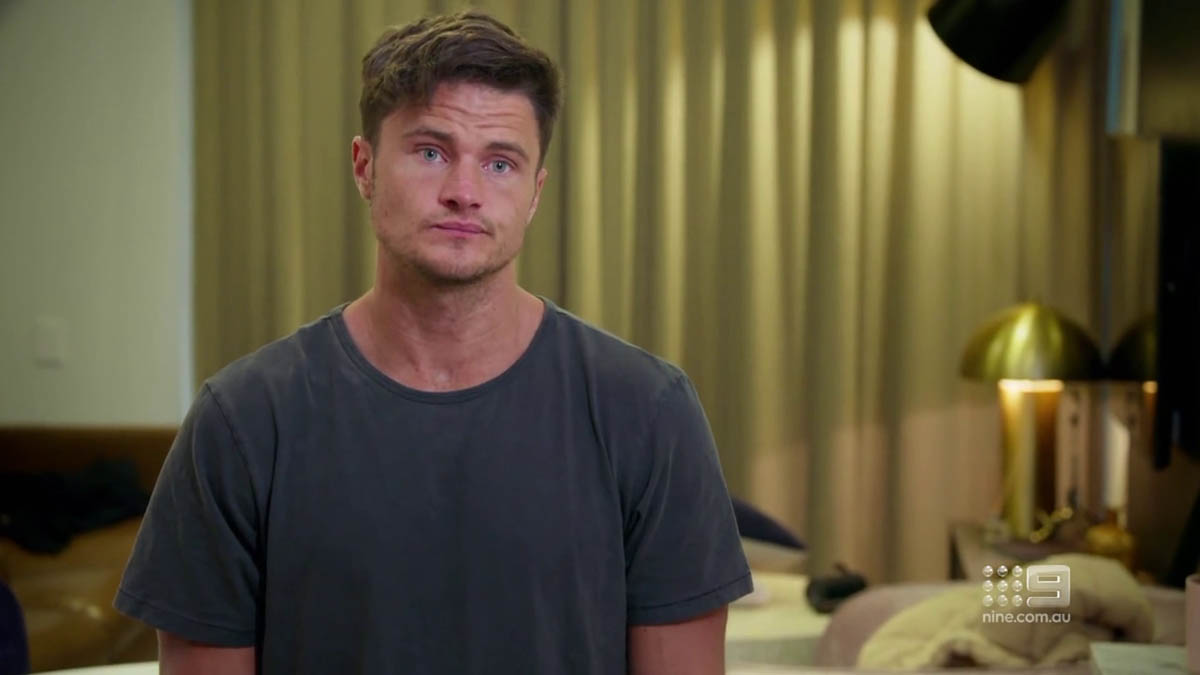 And then he tells Caitlin too!
She's noticed just how much his behaviour has changed since the task; he's become very emotionally distant, and she soon asks him why.
And he tells her. With the usual Shannon tact.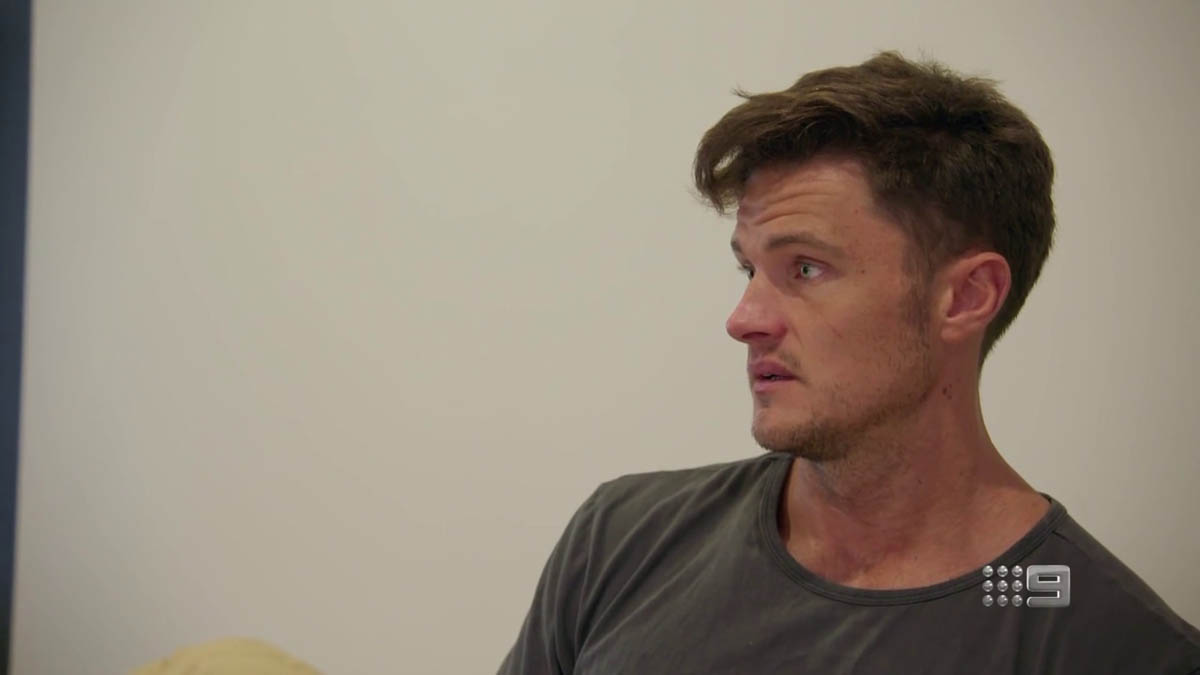 "The attraction's low. You are a good-looking girl, just not in my eyes.
I thought you were gonna come down that aisle and completely blow me away… because I, honestly, those things that I was saying about the ex, whatever, I wouldn't have even contemplated saying that, I would've just cut it. Completely forgotten. That stuff shouldn't have even been an issue."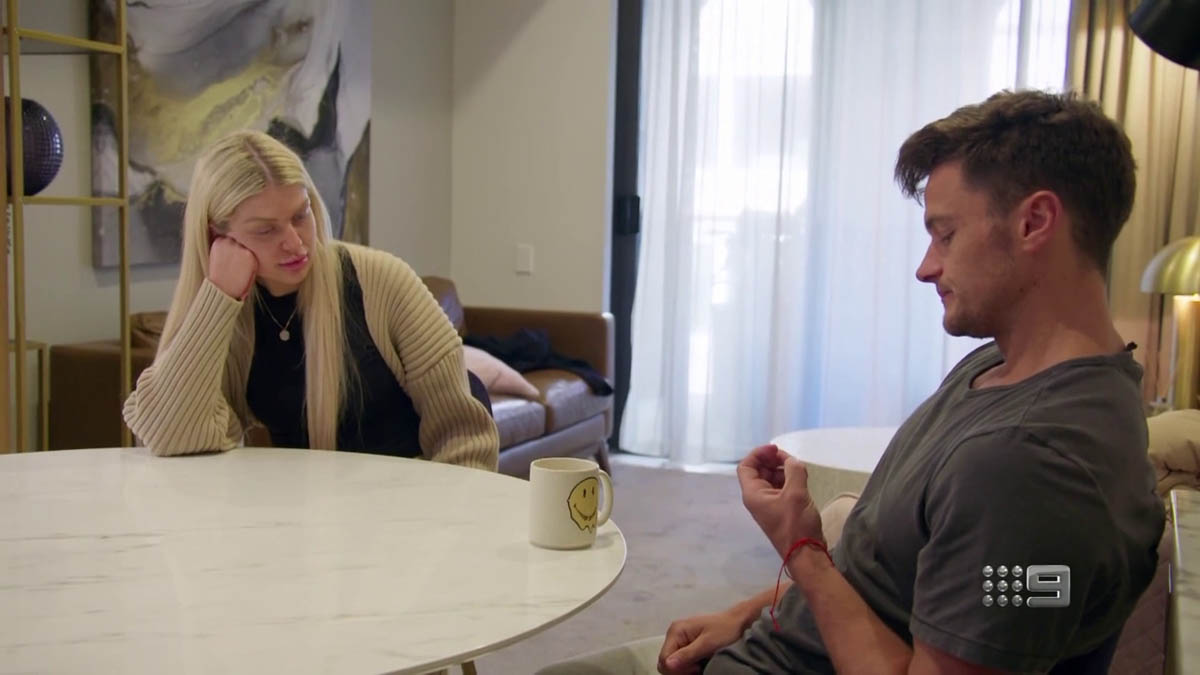 Dumbfounded, Caitlin checks that she heard him right:
"So what you're saying is, you were hoping that you'd see someone who'd make you cut things with your ex instantly, and you didn't, and that's why that happened?"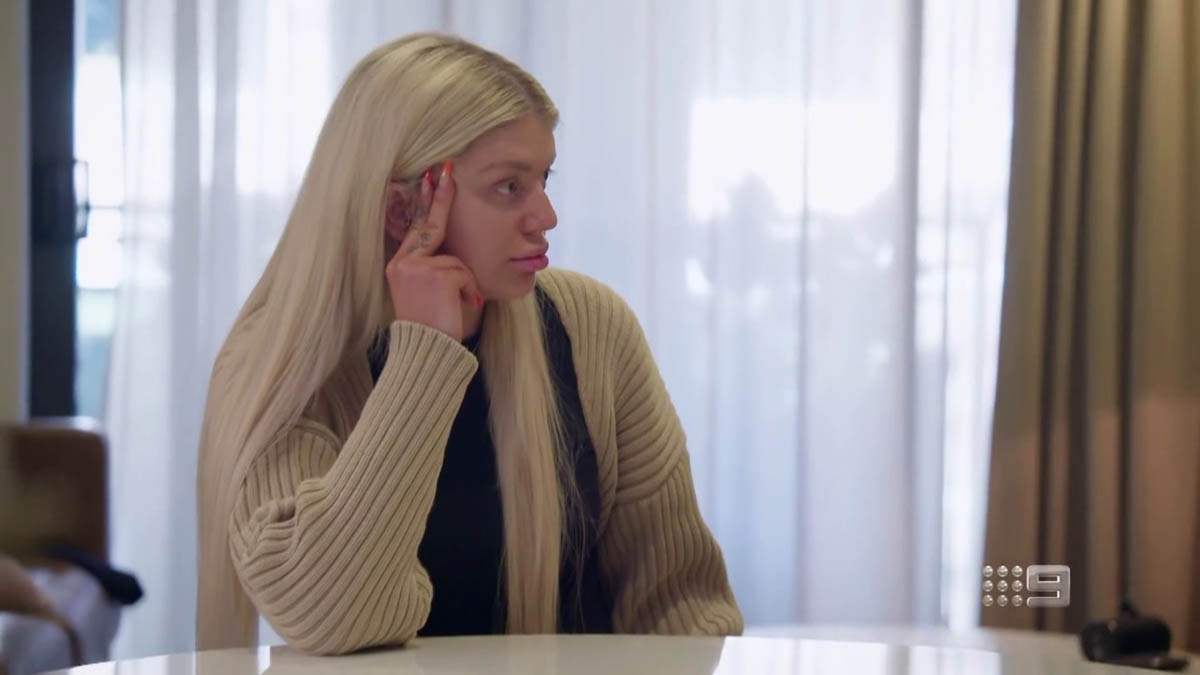 Owch.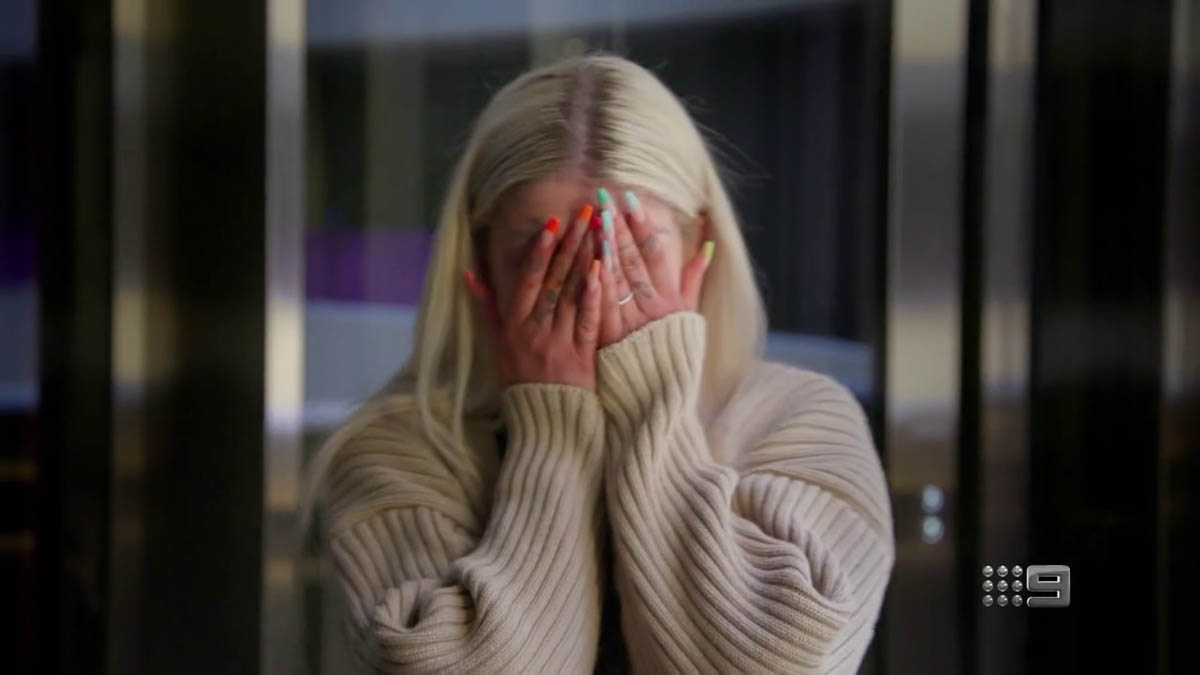 Outside the hotel, Caitlin burts into tears.
"I feel sick. Like that whole conversation was just about how I'm not good enough, how had I walked down that aisle and blown him away, none of that stuff with his ex would've happened. Like it was all my fault.
And I've done nothing but support him and tell him that he deserves to be here and have his back.
I came here because I wanted to find love. I wanted to love someone and wanted someone to love me."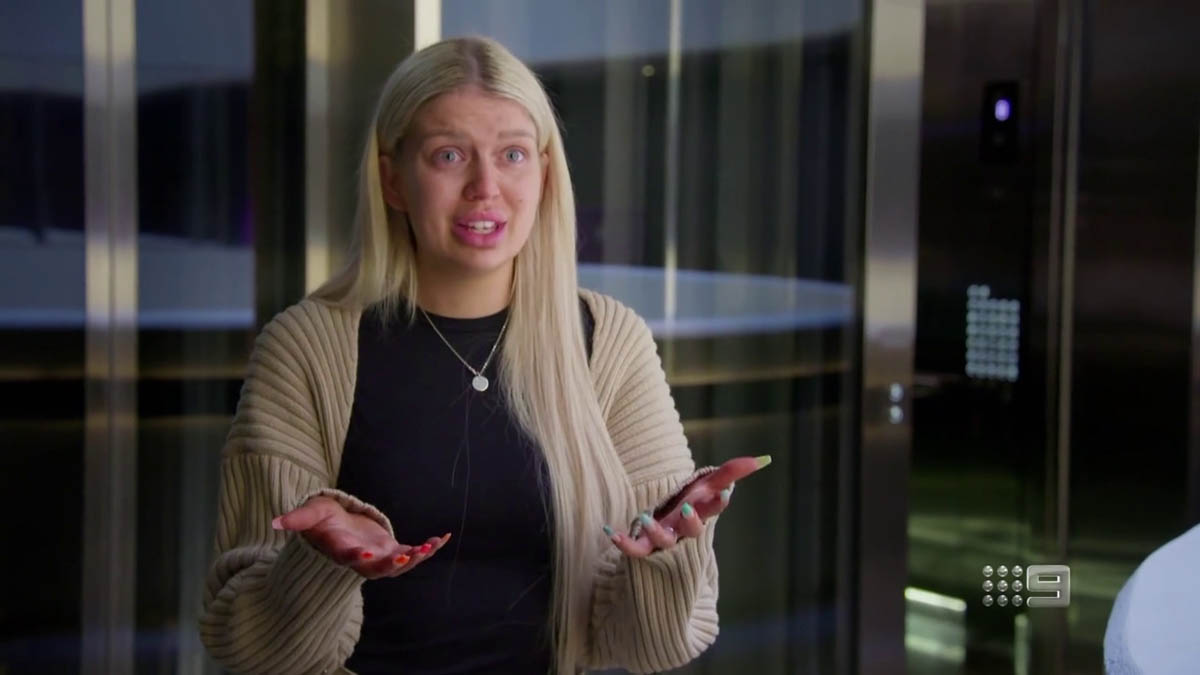 She reminds us that she said in her vows she's been taken for a ride one too many times, and she's mad at herself for letting another man treat her like this.
Back in the room, she tells Shannon that everything he said to her was degrading, as he can barely bring himself to let her speak.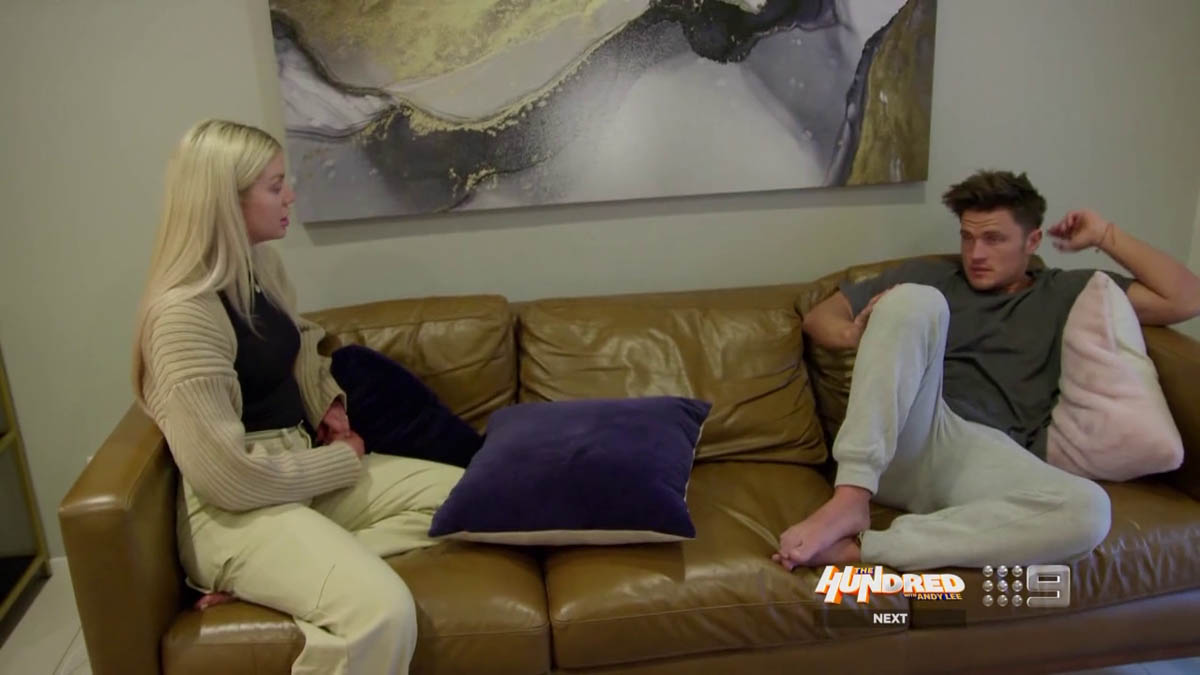 "If I just keep sitting here and copping it, I'm doing a disservice to myself. I deserve better."
With that, she packs her bags and leaves.
With the second commitment ceremony just a few days away, will Caitlin and Josh do the right thing and choose to leave the experiment?
Married at First Sight Australia airs on E4 and All4, Monday–Thursday at 7:30pm.
---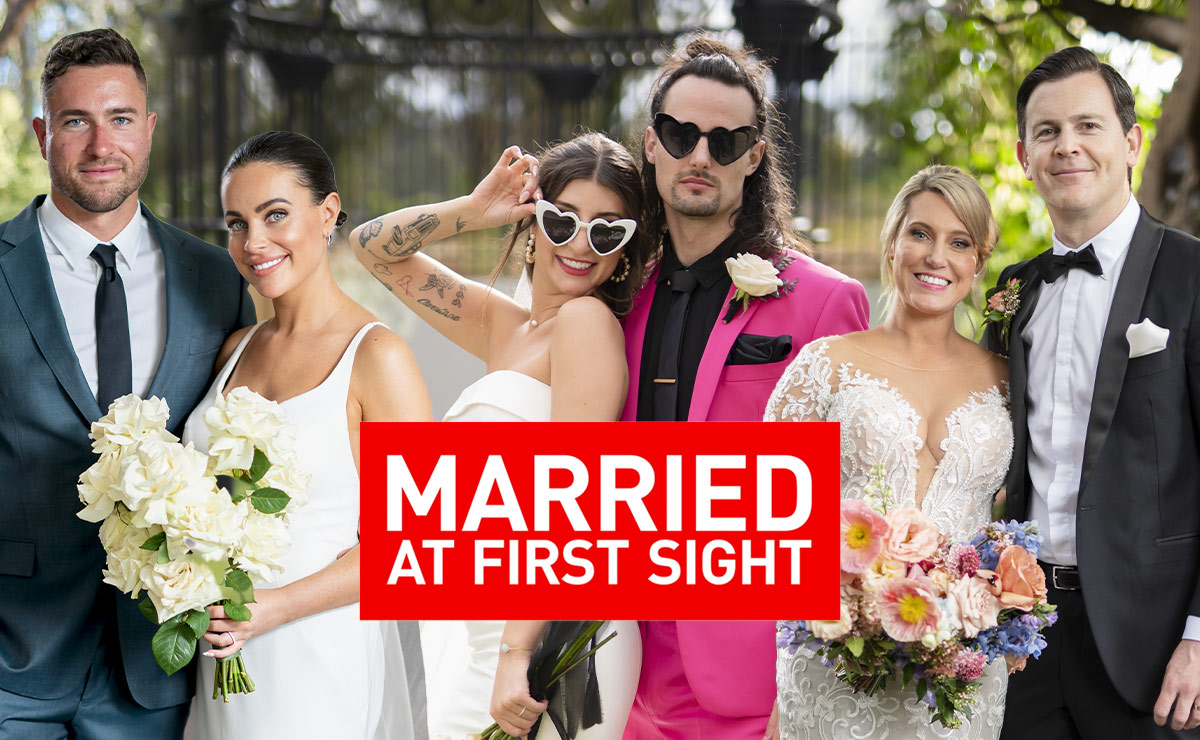 Meet the 10 brand new couples hoping to find true love, and/or social media stardom.
Spoilers in your inbox every weekend!