Meet the final two Married at First Sight Australia couples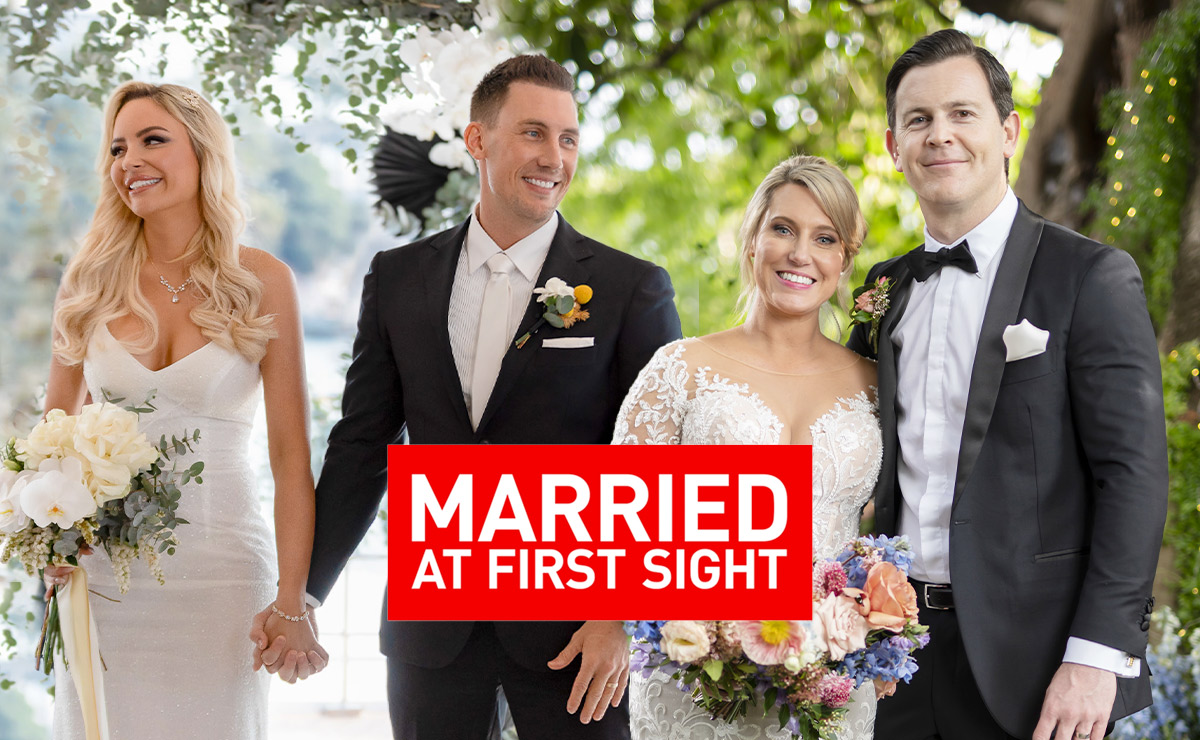 Tonight on Married at First Sight Australia in the UK, we Brits get introduced to our final two couples – meet entrepreneurs Melinda & Layton, and match made in hell Melissa & Josh.
Obviously, the experts do their best to ensure that every match is as perfect as can be – and absolutely don't pair up hugely incompatible people in the name of drama and ratings…
It's fair to say they don't always get it right, and we're in for a treat with one of our final two brides and grooms, as sex-obsessed Melissa is matched with conservative Josh.
But first, the pair who actually stand a chance…
Melinda and Layton
The penultimate pair are Melinda and Layton, two successful businesspeople who both know what they want in life.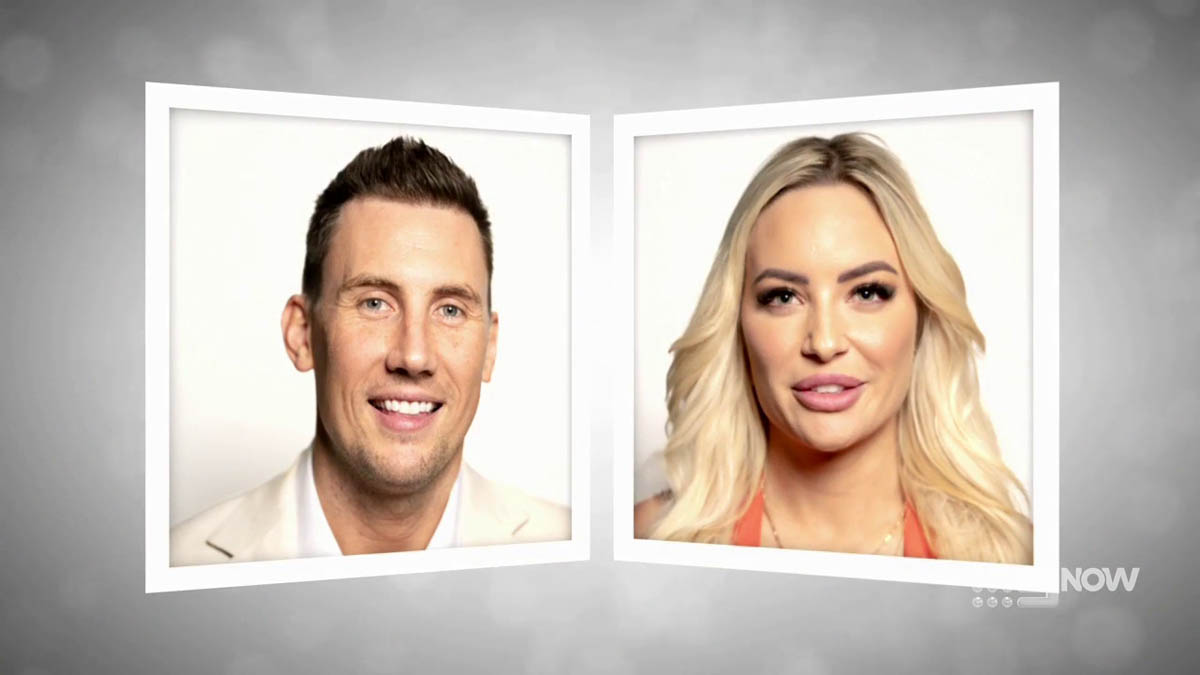 Layton, 35, is the CEO of an animal health company, whose approach to life is "go the extra mile," and claims he has "borderline perfectionism."
We're treated to shots of him climbing, rowing, and pulling up in his Porsche. He's a successful dude who "spent years putting [his] life on hold to build [his] career," and now it's time for love.
He wants someone equally driven and motivated who he can thrive with.
So, is Melinda, who's conveniently also seen stepping out of a Porche, his perfect match?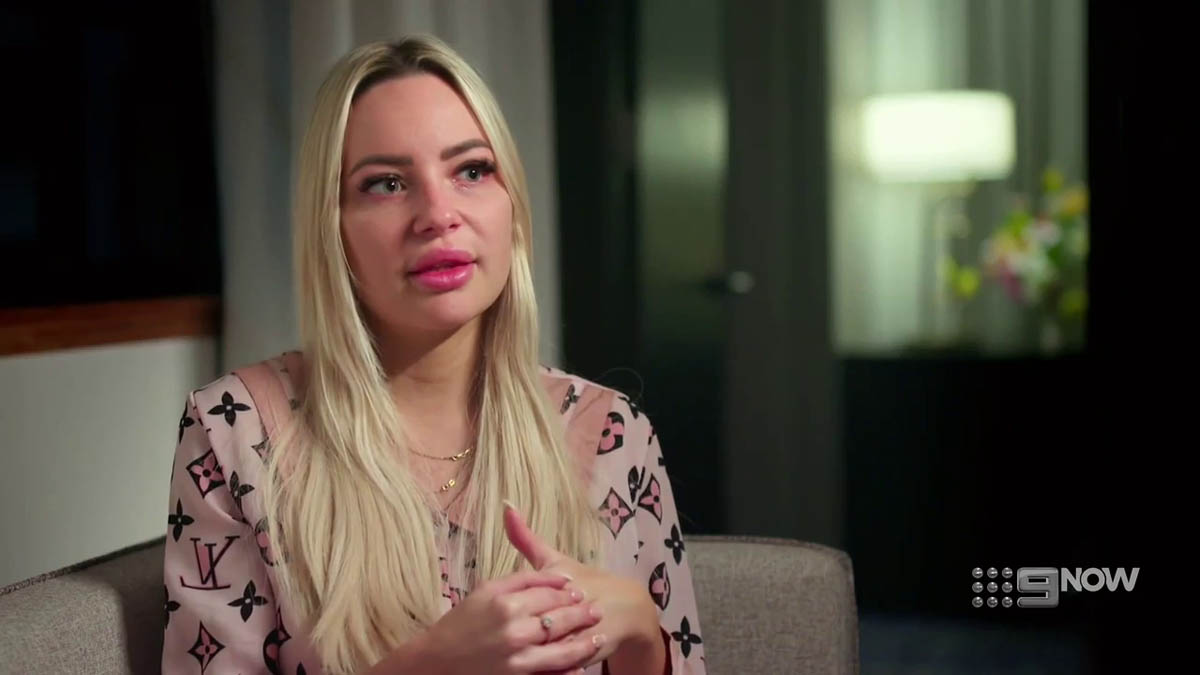 She's 32, a CEO in the fashion and beauty industry, and her dream is to have "all of it."
She's used to people doubting her – they see her as blonde, unintelligent, and think she can't possibly be this successful businesswoman. Her career definitely gets in the way of her love life, "and guys, they get upset, they don't like it."
The practically ancient 32-year-old wonders if she's missed the boat(!), but thankfully she's not ready to give up on love.
She wants someone with a kind heart and a genuine human. But also someone who "knows what he wants, is confident within himself, and is always wanting more."
Sounds like she's got the perfect match in Layton.
Yet she may have missed out "smoking hot" from her list of desires, as on her wedding day it quickly becomes clear that she thinks her groom is "punching".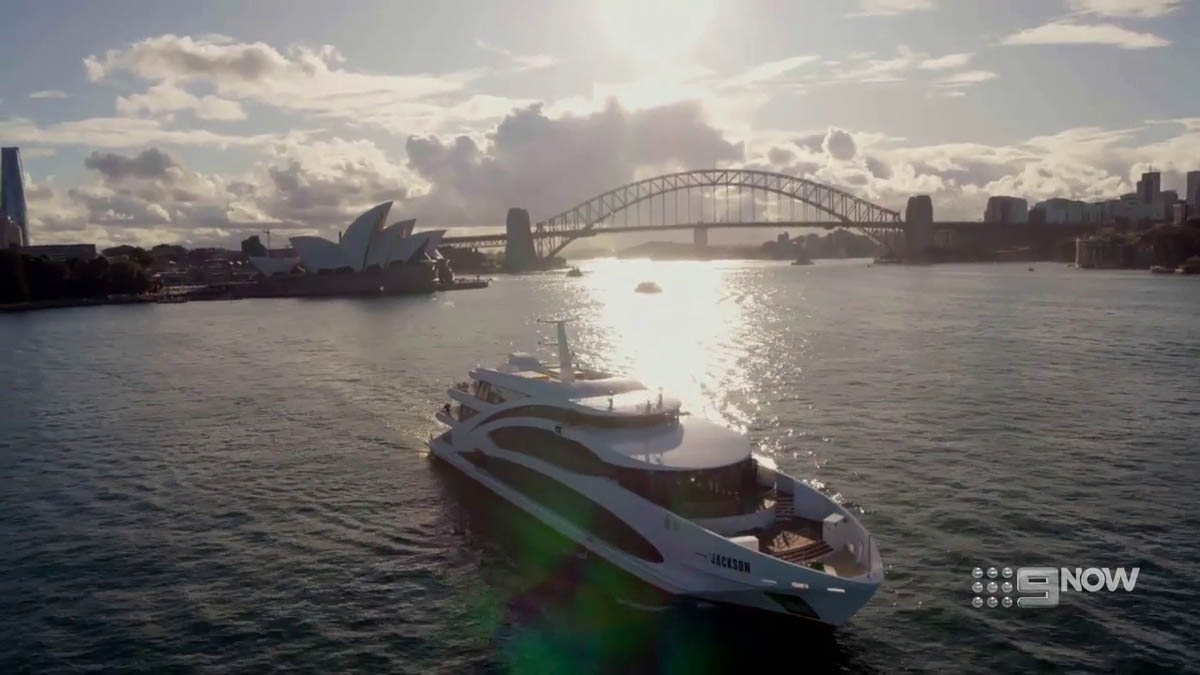 They get married on a luxury yacht… seriously, the thing is huge… as it sails around Sydney Harbour. No opportunity for the bride to be late for this one.
The mum looks pleased when the sets eyes on Layton, and the bridesmaids reckon he'll be really nice.
Then Mel arrives. Layton hits her with a "you look fantastic," and she hits him with a … look. The confident businesswoman is stunned into silence.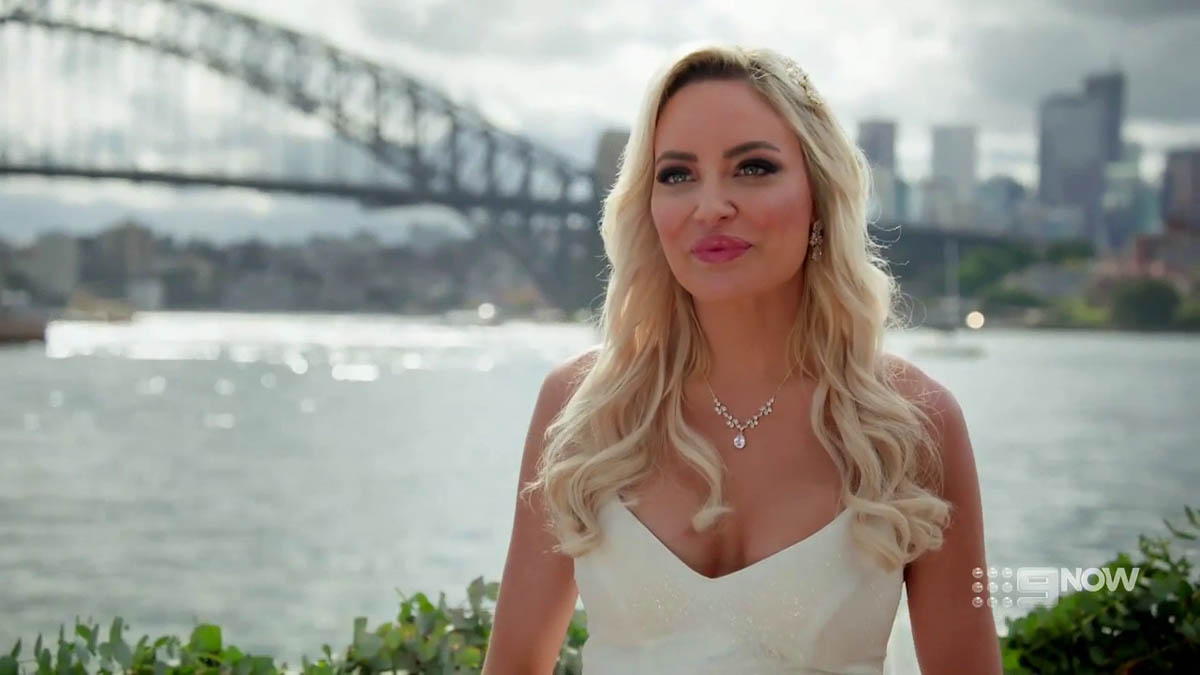 "First impressions. He may be punching just a little. I would swipe left."
She's used to someone more tall, dark, handsome, European, with some stubble facial hair. She's not happy.
Her vows are ALL about her, her, her, and she sums herself up by telling him: "I'd say that you have found yourself a unicorn." Yet she manages to take issue with Layton's vows, which are "so perfected, very put together and very charming. I feel like he's quite an ego person."
She seems to think that everything Layton says is an act, and when he references her mum by her first name, she calls it out as a "strategy."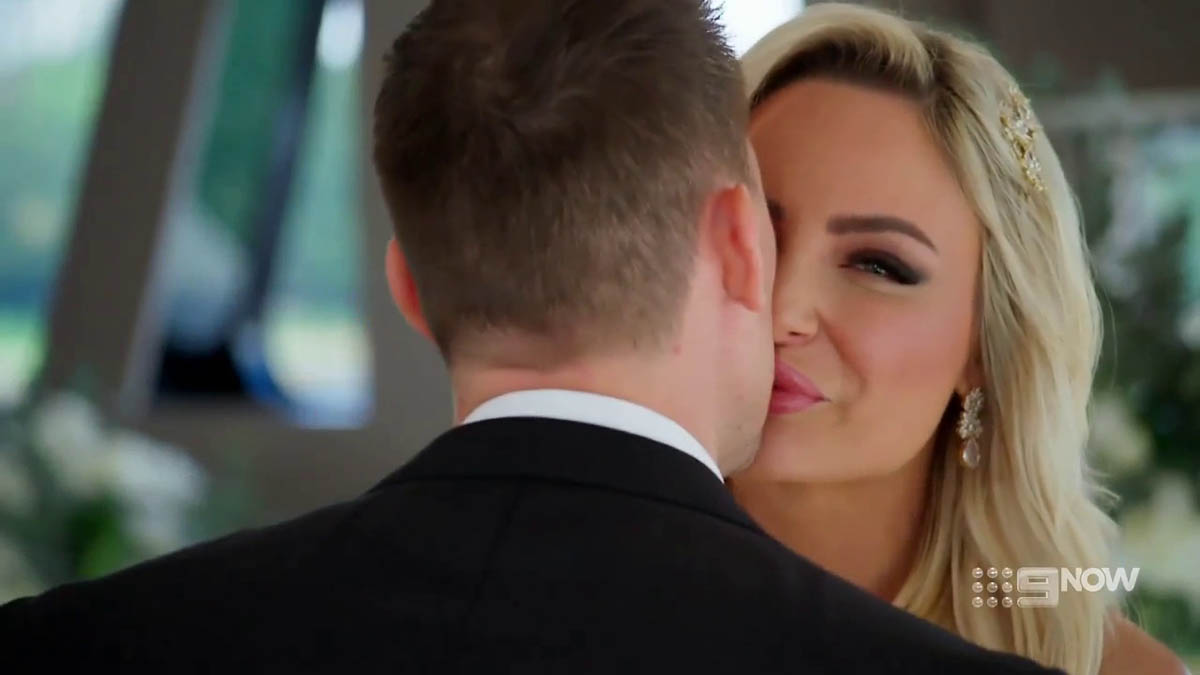 Their first kiss is awkward as anything, and Melinda describes it as "definitely not sexy," and "cold and sloppy."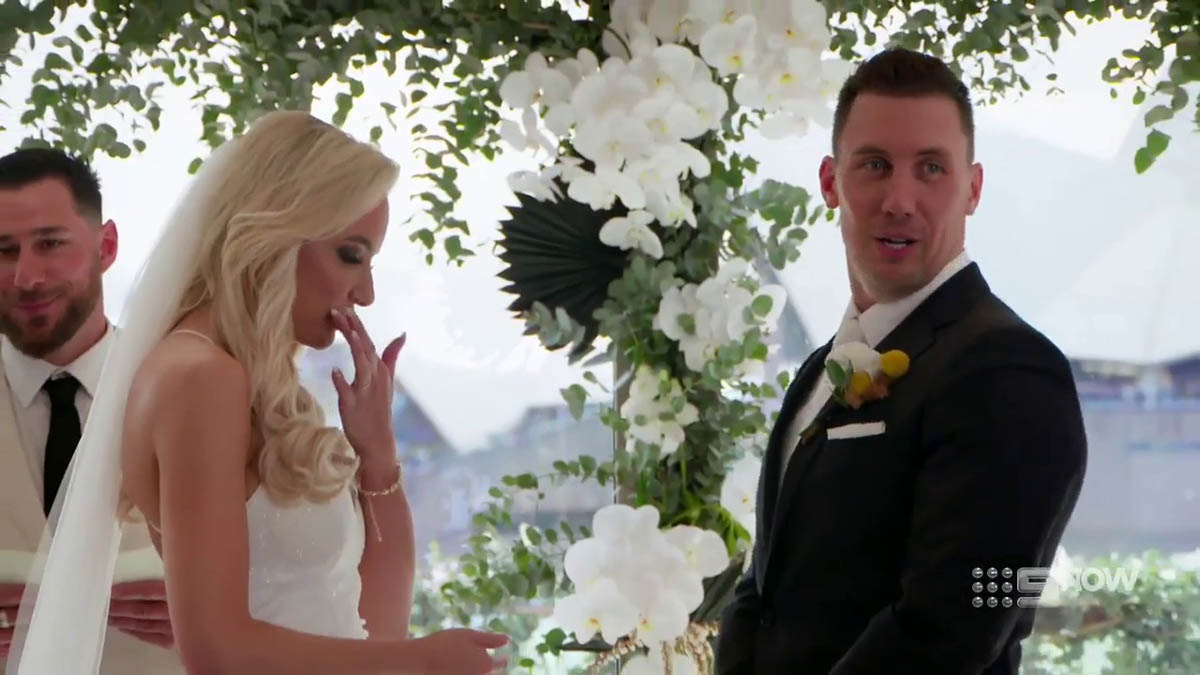 "From what I've seen so far, this is not worth my time."
Melinda's friends certainly think Layton seems sweet and genuine and has charisma. The same can't be said for Melinda, who's making zero effort at their reception and just looks miserable.
Yet Melinda's main issue comes with the "money tree" that Layton in his vows. She thinks Layton means that he was born into money, and, as she wants a successful man, being born into wealth simply isn't good enough.
When he puts in the effort to get to know her family, it's just another part of his strategy. When his mum seems to like him, "she's just easily pleased."
"He's got a strategy, he's got tactics, he knows what he's doing."
Her friends all seem to disagree with her. "Holy hell, this whole room is like, team Layton."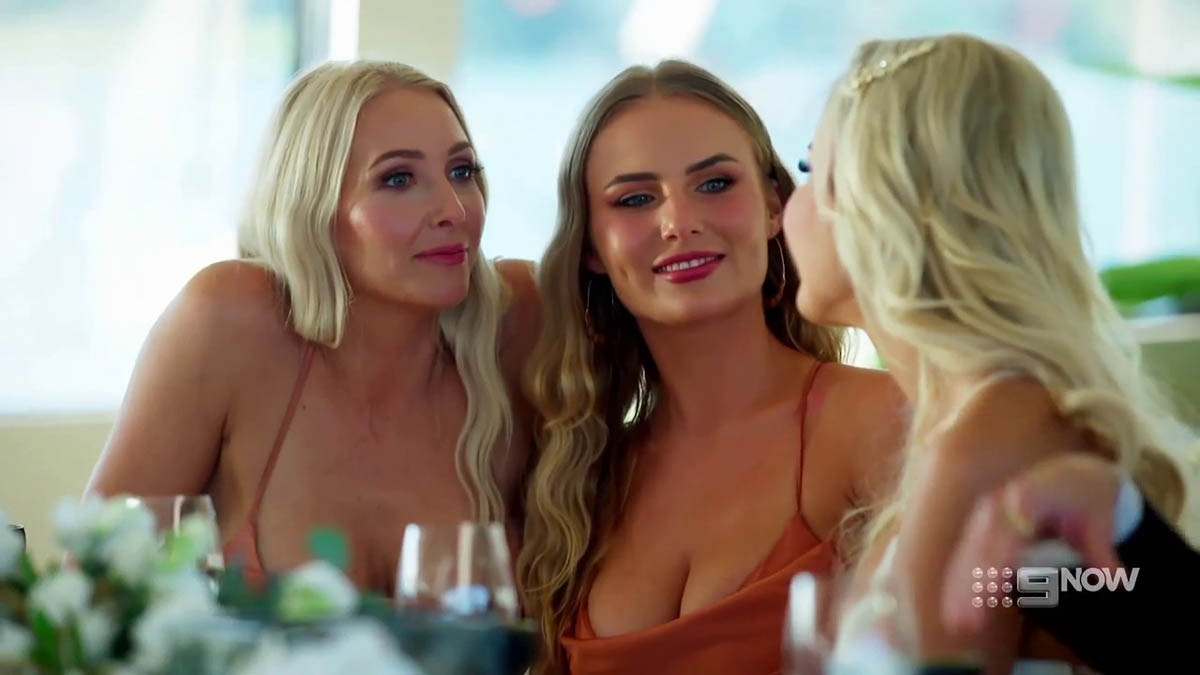 Nope, that'd be the whole of Australia. And now the UK too.
Yet when he gives a speech later and mentions the money tree again, this time explaining that his mum made him plant a coin, which he watered daily until it grew into a "money tree", which helped him see the importance of money, she finally realised she'd judged her new husband too soon.
Yet there's still no chemistry between them. It's an awkward morning without any intimacy when they head to the Hawksbury River for their honeymoon, and both seem a little disappointed by the location.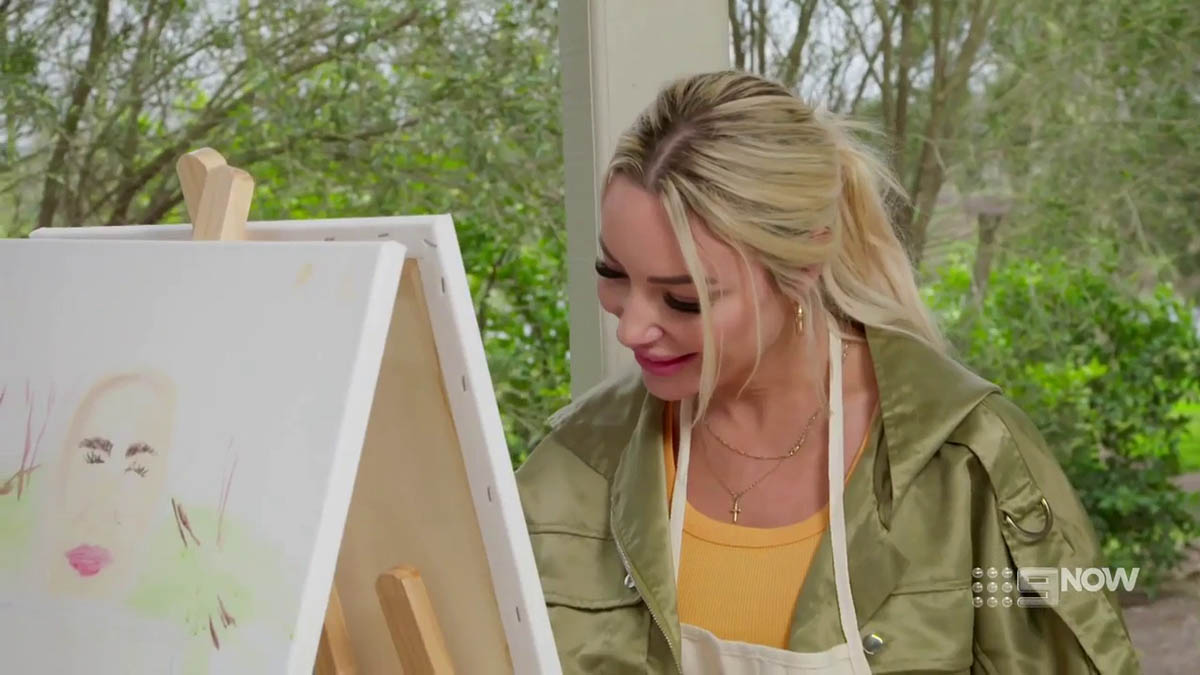 But there's some hope as they paint portraits of each other, cracking up. Can this new disastrous relationship be saved?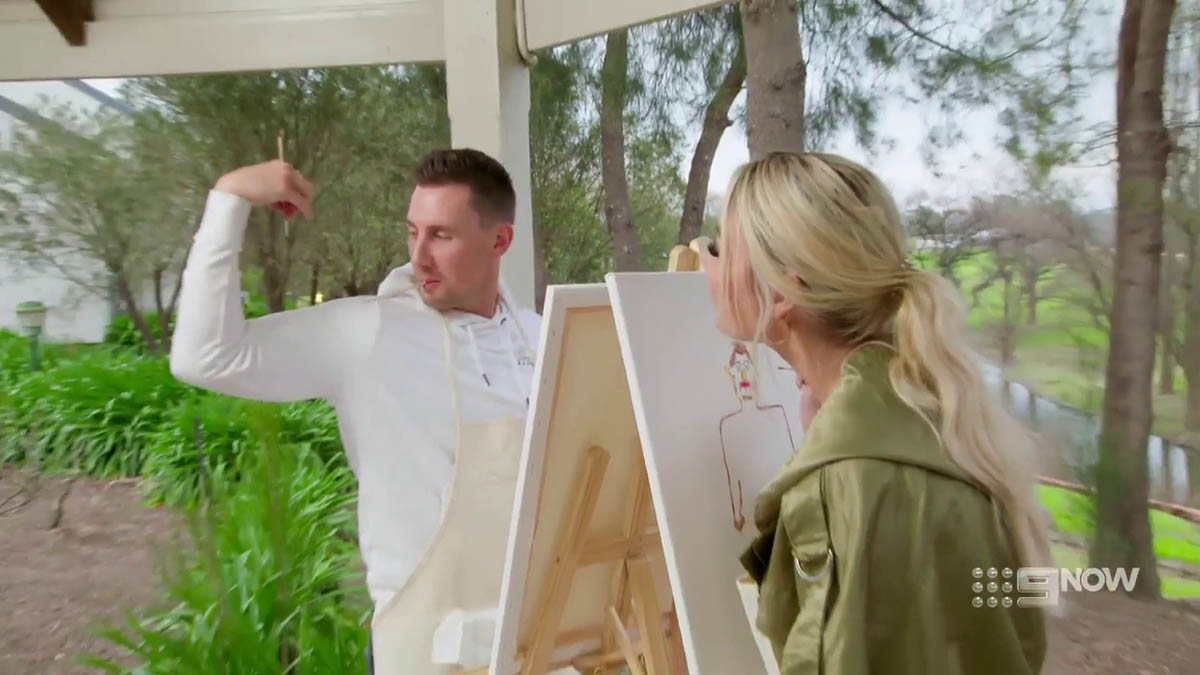 Melissa and Josh
And now for the couple who look set to be the biggest disasters of Married at First Sight Australia for 2023.
We briefly met 41-year-old Melissa in the hen's night episode, when she nearly fell out with Melinda over whether they'd have sex with their husbands on the first night. Melissa insisted that she would, and was amazed that Melinda even considered the thought of not.
Melissa reckons she's more fit and fabulous than when she was in her 20s, and describes herself as "the sexy mumma bear."
She thought that would be enough for someone by now, but still finds herself single, and is afraid that by dating in her 40s, men see her as "used goods."
She wants to be with someone "who's sure about themself, confident, kind, vulnerable and ready to get back out there."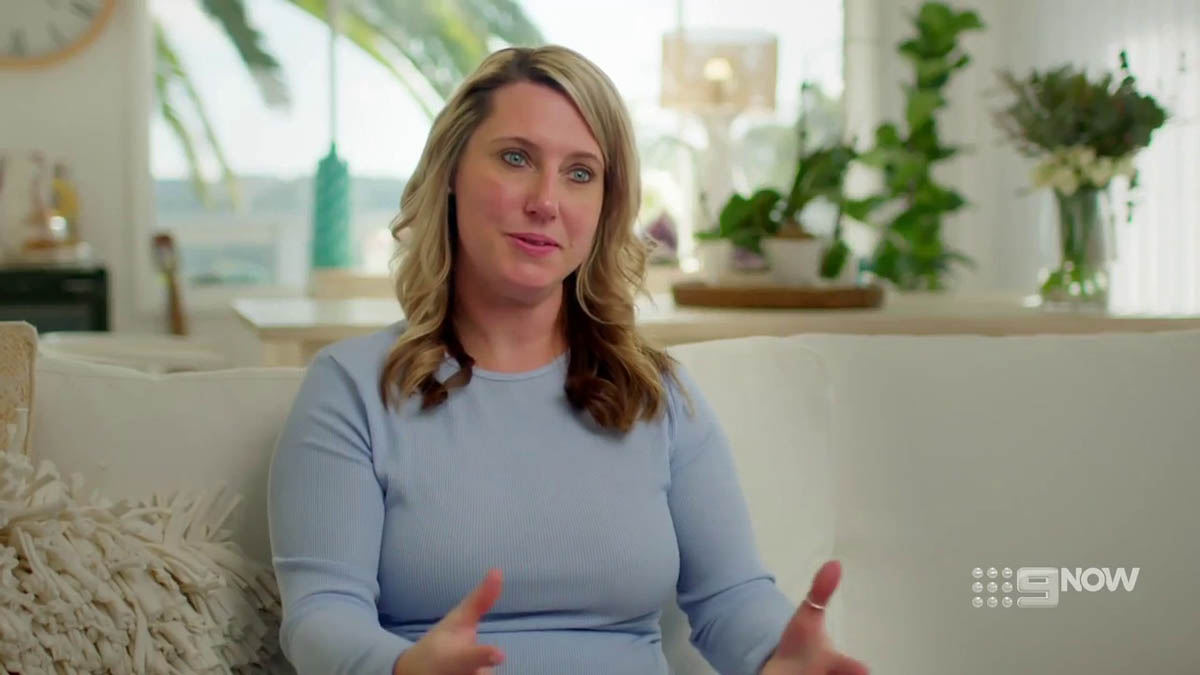 She also needs a family guy, someone who can be a role model for her son.
But, most importantly, she wants somebody like Thor, with a "big hammer," who wants to have sex on their wedding night. And, seemingly, lots and lots of sex after that.
Josh, 40, is also a dad, and an advertising client director.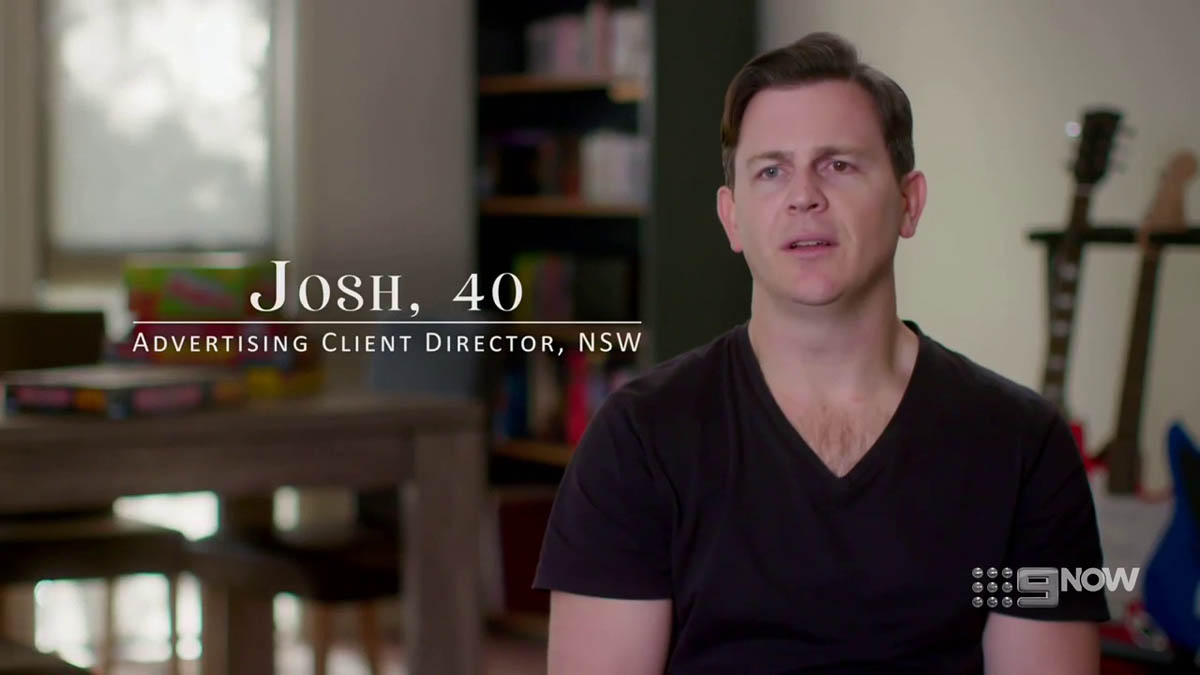 He's a big fan of romantic comedies, sees himself as a romantic at heart, but hasn't been single since 2008.
His perfect partner knows what they want, but also has a softer side, and ideally has kids. Melissa could be the right person, but will he be overwhelmed by how forceful she is with her sexuality?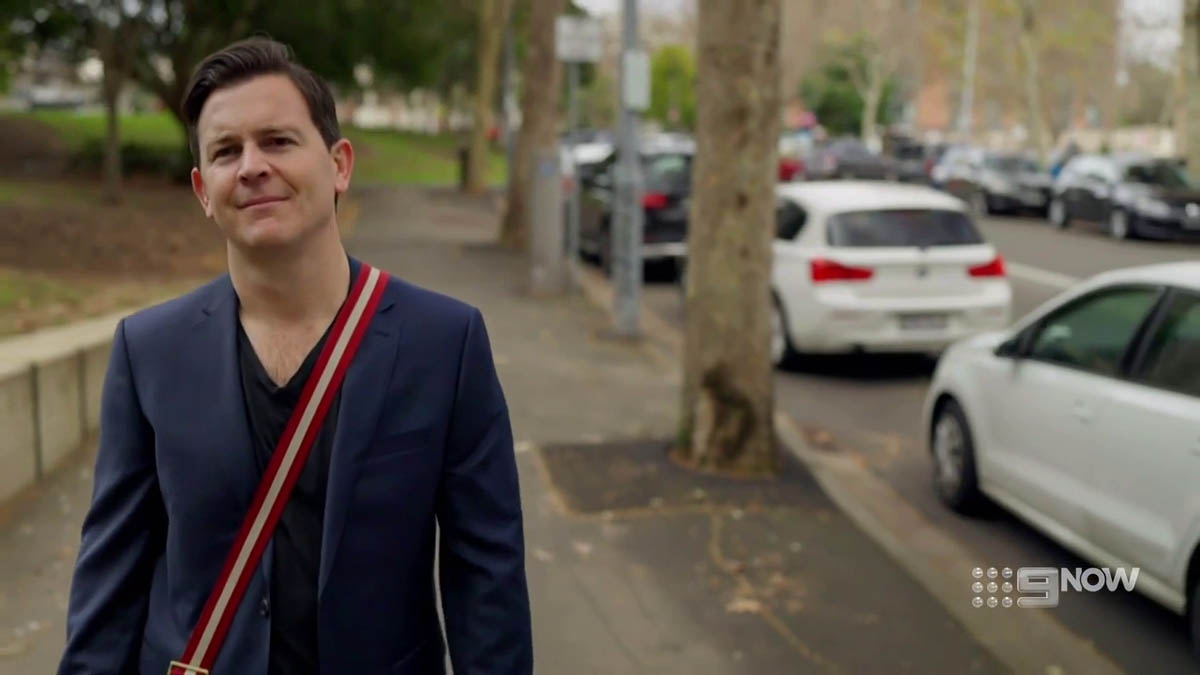 The experts believe that Josh offers "everything she needs, but perhaps not what she wants," while Josh needs someone with a bit of a spark.
Just a reminder that Thor is her perfect image of a man.
The producers/experts are feeling particularly cruel with this match, as we see Josh come down the stairs in his Disney pyjamas, and he admits he hasn't really grown up since about 12.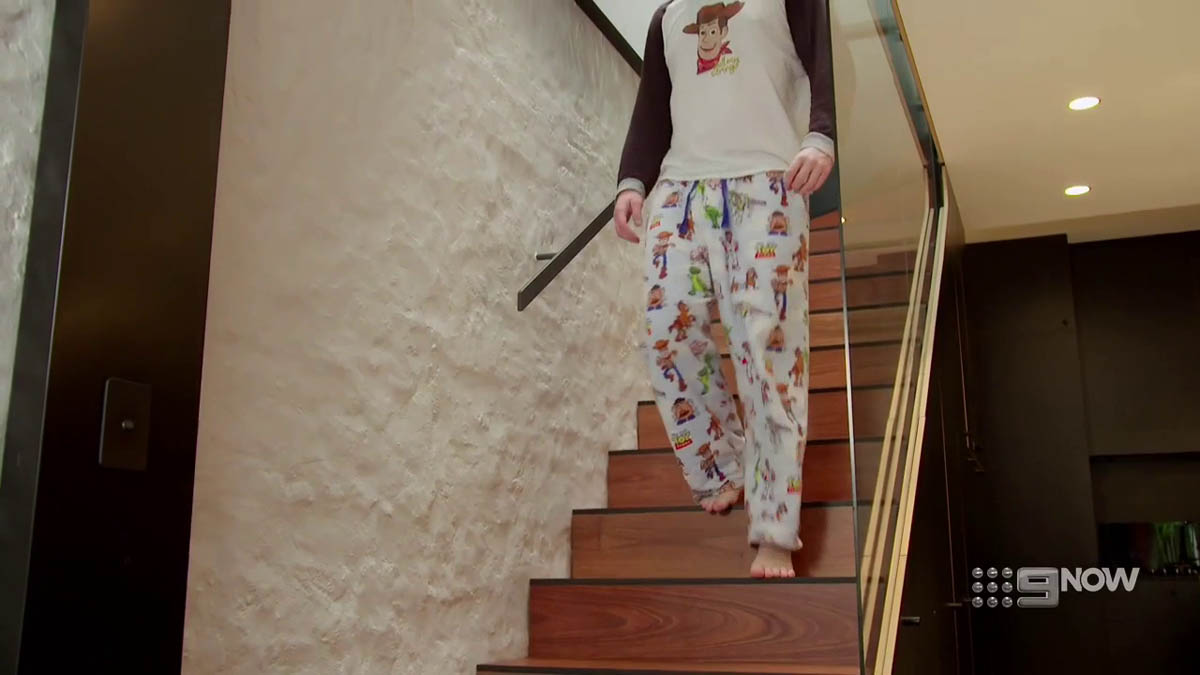 His Kid are named after Disney characters. Elsa being one of them!
When Josh walks down the aisle, announcing himself in the voiceover as an introvert who can be pretty shy around people, the bridal party all nod in agreement as one asks if he's a bit shy.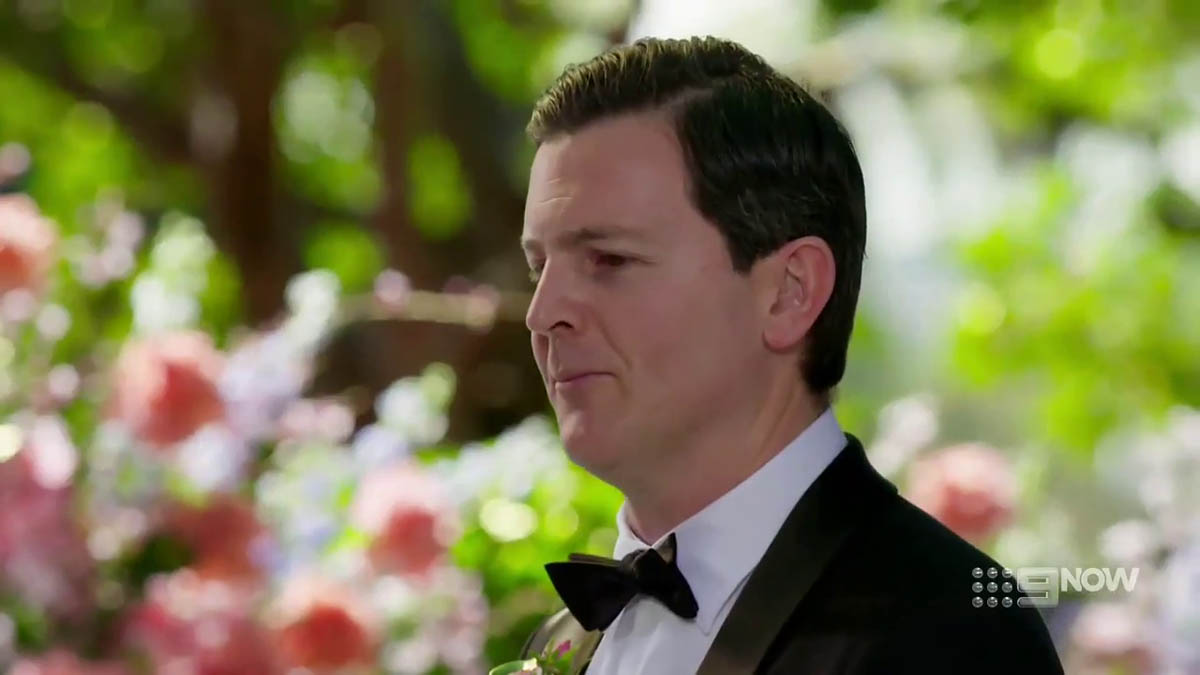 This is not the confident, Thor-like man Melissa is expecting.
"He looks very level-headed and sensible."
"I reckon he's a real estate agent."
"I reckon he works in finance. Or banking."
"I reckon he's a bit too nerdy for her."
One final reminder that Melissa likes "a manly man, very masculine. Hairs on his chest. A burly man who can throw me around, with a personality that makes him soar above everyone. That's hugely important to me."
We feel bad.
Yet things start surprisingly well.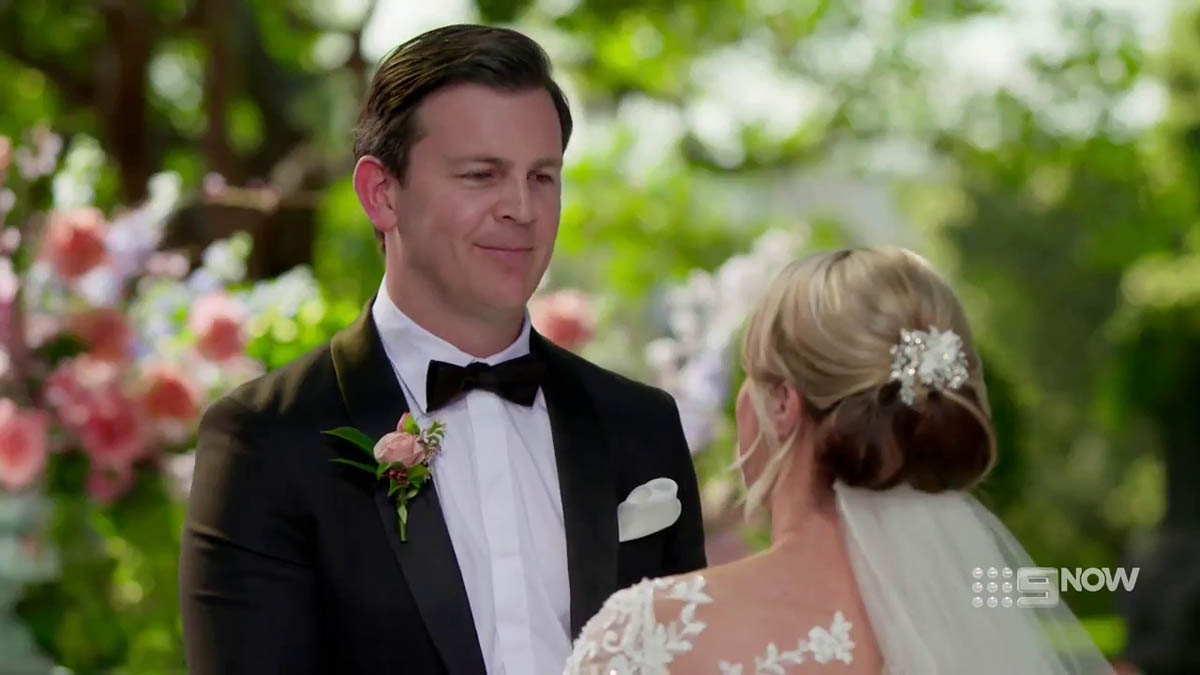 "As soon as I looked him in the eyes, all my reservations went out the window," Melissa says of her soon-to-be husband. "His hair's great, he smells nice, he's taller than me. There's this handsome, amazing man standing there, who is everything I've wanted.
"Like seriously, that is my Thor and Gladiator in one. He turned around and I was like 'wow'."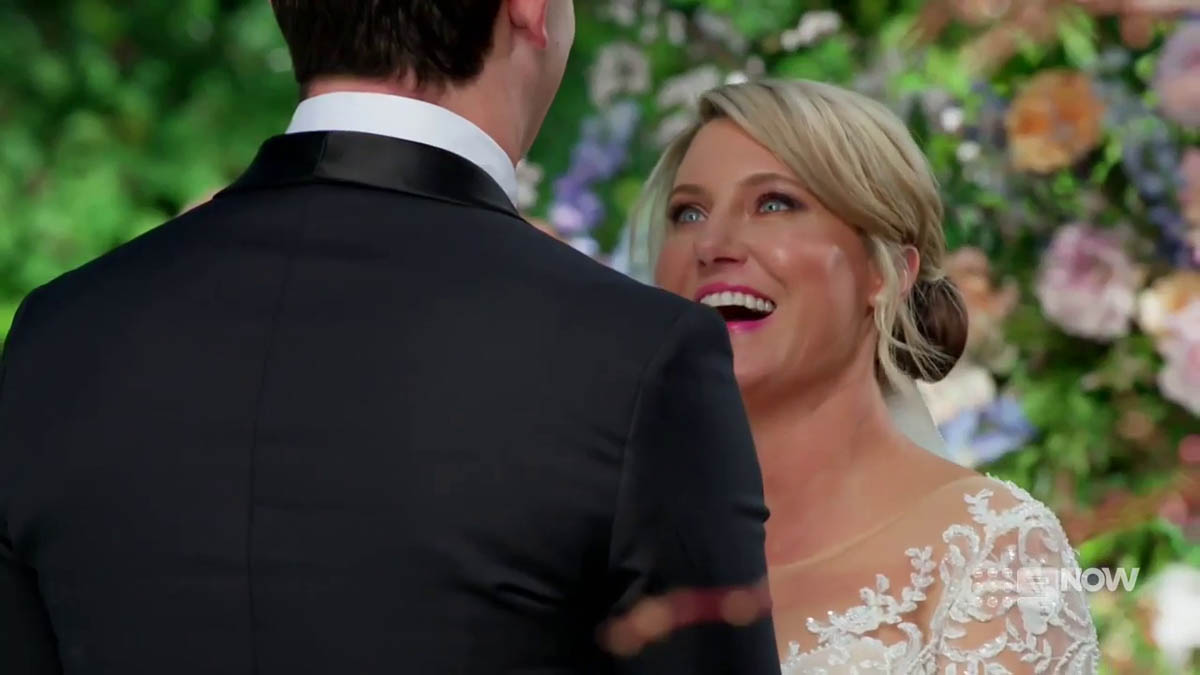 "He looks like the boy next door, but I think that he could be a freak in the sheets too."
Oh Josh, we're so sorry, you're in for a hell of a month.
The family are worried that Josh won't be able to keep up, that she'll eat him alive, and by god they're set to be proven right in the weeks to come.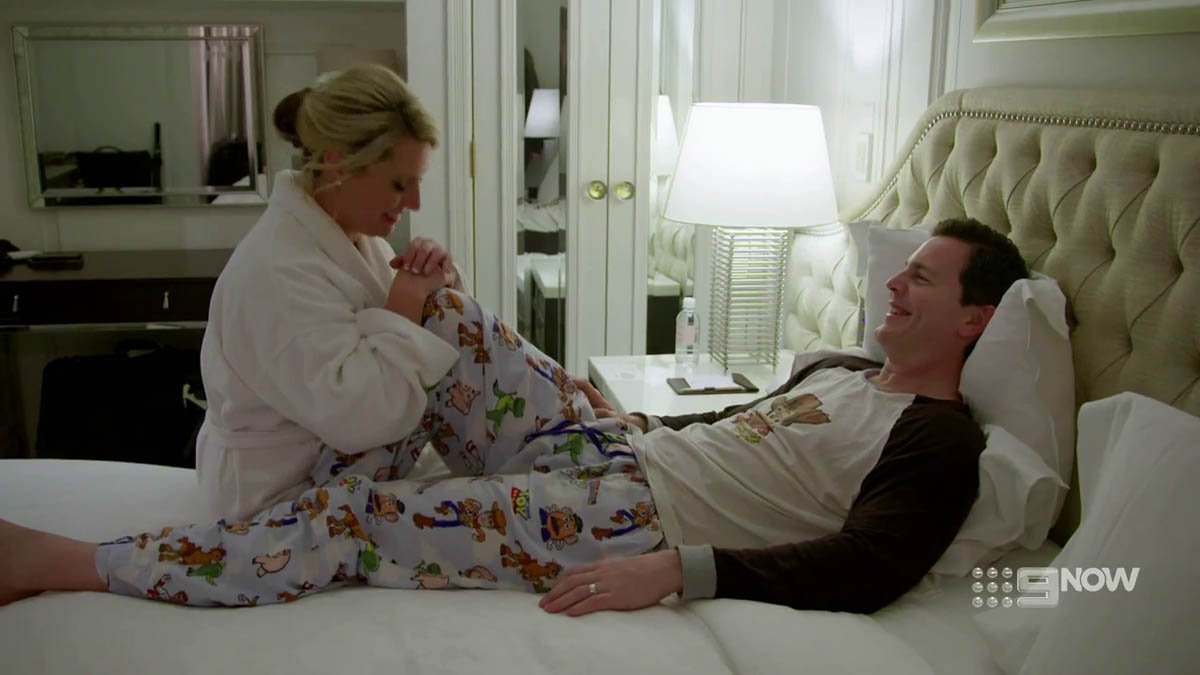 The drama begins the following morning.
It turns out Melissa got her wish and had sex with her husband on their wedding night, but when asked by the producers, Josh tells them they had a "kiss and cuddle and went to bed."
Melissa, on the other hand, tells a very different story: "Was sex last night with Josh good? YES!"
She confirms that Thor does have a big hammer, and that he does not disappoint. But when she learns that Josh told the producers that they hasn't had sex, she's not happy at all.
Is he ashamed of her?
Married at First Sight Australia airs on E4 and All4, Monday–Thursday at 7:30pm.
---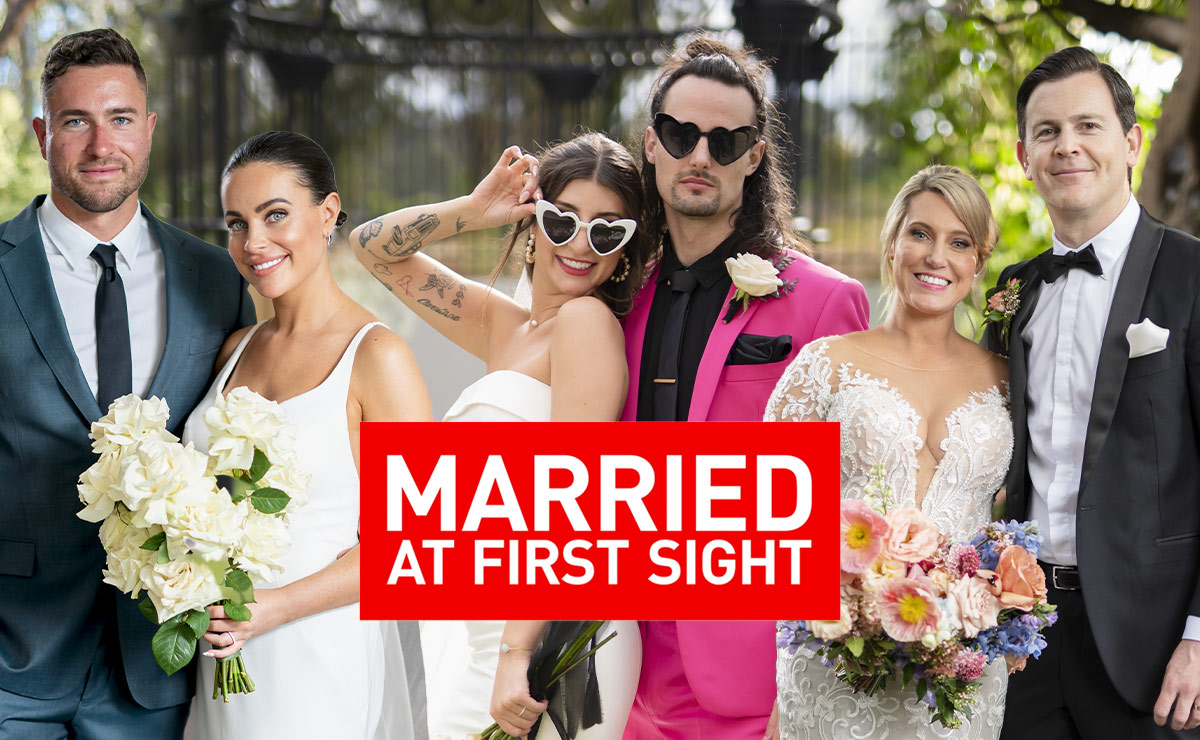 Meet the 10 brand new couples hoping to find true love, and/or social media stardom.
Spoilers in your inbox every weekend!