Claire abandons honeymoon in first Married at First Sight departure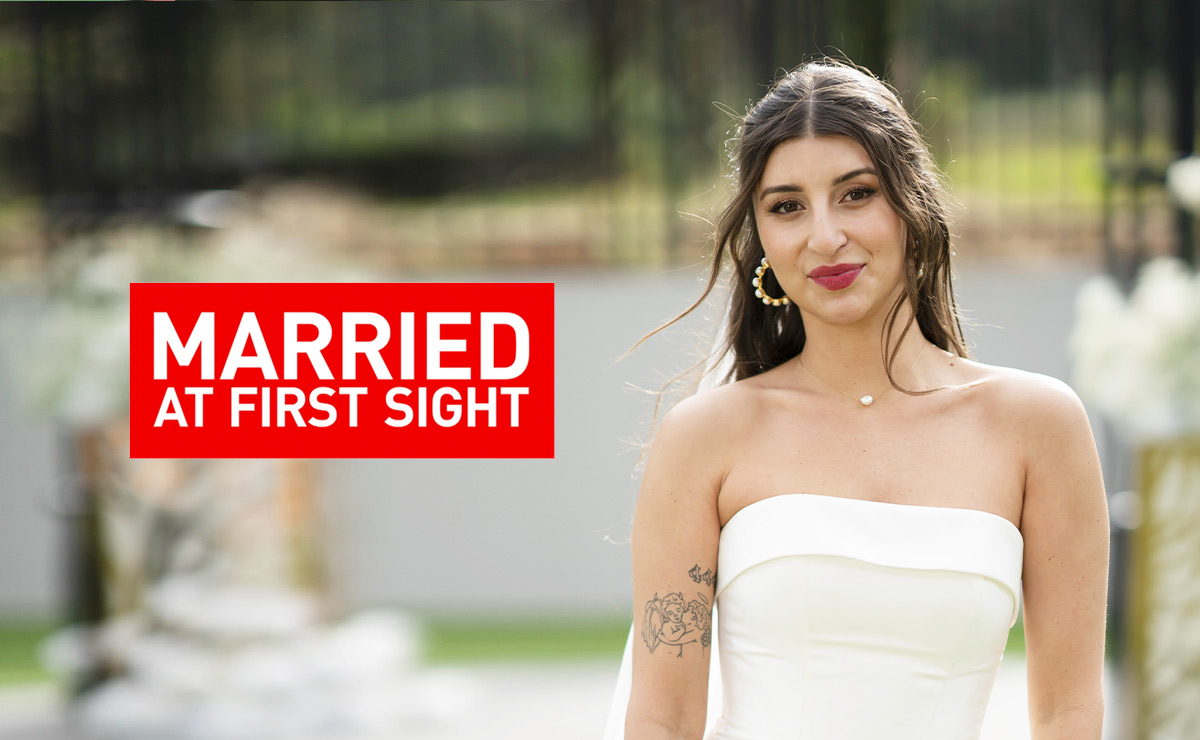 Tonight's Married at First Sight Australia on E4 sees Claire leave her honeymoon after being insulted by new husband Jesse. Is she the first MAFS departure of 2023?
Claire and Jesse got off to a great start at their wedding, instantly falling head-over-heels for each other's alternative looks, tattoos and love of cars.
Yet Jesse's never-ending list of icks caused things to break down when Claire revealed that she was the kind of "star sign chick" that he hates. Things went from bad to worse when Jesse realised just how talkative and enthusiastic Claire is, and he soon wanted a break.
As their Whitsundays honeymoon began in yesterday's episode (Wednesday), they spent the morning apart, after Jesse shushed Claire and accused her of being too loud.
In Tonight's (Thursday) episode, Jesse fully had his boundaries up.
"Outside of this experiment, I'd be out, see ya later," he told us in a cutaway. "But here I am, in the experiment, and I guess I've gotta go there. Euch, yuck."
That's the spirit!
Later, Jesse gave Claire an explanation for his behaviour, and for a few short minutes it looked like they may just get past their issues. He told her that he can tell that she's a strong independent woman, a natural-born leader who doesn't need a man.
"I'm scared I'm gonna bore you," he confessed. "Everything about me that we share in common, you are just more of. What I want to deliver, I feel like you've already got the package."
He's worried that down the line, she won't have a need for him, as he explains that his previous relationships have seen him change from a really fun character to one who's "just full of anxiety, and this needy, gross, clingy guy."
"Everything I aspire to never be again."
It looked like his emotional honesty could be just the trick, and when they met again for dinner, there was hope on both sides. Clare appreciated that Jesse was vulnerable with her, and just like he doesn't want to feel like he's not enough, she doesn't want to feel like she's too much.
"Maybe there's a happy medium in the middle."
Come on guys, you got this.
Then, the producers and their honeymoon box arrived to stir things up!
As they opened the box and read the first question, it was perfectly designed to bring things crashing down – "What are your dealbreakers in life?"
Claire's are people who have no emotional intelligence, and bad communicators. Fine, fine. Jesse admitted his "list of icks is long," and that it's pointless talking about dealbreakers if he's "ready to ditch people off just a little ick."
"I'll just tell you, the first one is the star sign chicks."
Oh Jesse.
Yet it's the next question that destroys everything: "Based on what you know about me so far, what is my most endearing and most annoying trait."
Jesse told Claire that her most annoying trait is her random comments on everything. When Claire asked for examples, Jesse gave it to her straight. Mocking her voice, he ripped in to her never-ending enthusiasm:
"Oh my god, look at that boat. Oh my god, look at that sand. Oh my god, look at the sun, it just illuminates the sand and becomes so bright. Oh my god, look at the water. Oh my god, amazing."
Claire had had enough. "Yeah, no, you're not my person. I've decided that."
And with that, she took one final sip of wine, got up and stormed out: "I'm f****ing done here."
As a cameraman chases after her, we hear the emotion in her voice as she says: "Nah, that's just, he's not cool."
She disappeared into her room, where she bursts into tears, and Jesse was left alone to mull over what he's just caused.
Talking to producers, she said: "I just tried to hold it together. He's just closed-minded, it really hurts my feelings. I don't want to stay in this room with him, and I want to go home.
She then proceeded to pack her bags, leaving the hotel with her suitcase and an Aussie rules footie under her arm.
"I'm not wasting any more time, I don't need no experts to tell me that. He's not my person, that's not for me."
Have we witnessed our first MAFS departure already?
Has Claire left Married at First Sight Australia?
Thankfully, this isn't the end for Claire and Jesse – far from it, in fact.
We're not saying that things get better, but there's plenty more to come from the pair of them.
In next Tuesday's episode, the first dinner party arrives, and Claire is the only bride to walk in without her husband.
She does try to clear the air before the dinner party, as the pair haven't seen each other since the disastrous honeymoon.
Claire hopes that the trip back to Australia has given Jesse time to take some accountability for his behaviour, and is expecting "some kind of apology from Jesse on the way he spoke to me."
He apologises for using the phrase "your star sign crap," and appreciates that it's the same as if someone says to him "oh, you listen to all that DUH-DUH-DUH-DUH crap."
Progress! He wants to be on the same page and walk in with her. But when she asks why she had to put in the effort to come see him, he tells her, bluntly, "I don't chase girls."
That pushes her even further over the edge.
"It's not about chasing, it's about being a grown-ass man and taking accountability for your shitty behaviour.
"That makes me feel so stupid for being here right now… for coming here. Your attitude is shit."
And so, the pair enter the party separately, forced to watch as most of the other couples boast about how happy they are.
As they sit down for dinner, there's still an invisible wall between them, and, at least according to the edit, not a word of conversation.
It takes fellow dramatic couple Harrison and Bronte to get them to open up to the rest of the group.
Claire is happy to air their dirty laundry in front of everyone, but Jesse is much more reserved, before finally admitting that he's not drawn to loud people, it's too much for him.
"And I don't want to keep telling Claire to reel it in," he explains, "cos I don't wanna do that to you, and so it's like I'm going more and more inside my box and withdrawing… and that's essentially where we still are."
The experts think he's fearful, and he's "really threatened by this really well-developed, accomplished woman."
"I think we really do have our work cut out for us here."
However, things get a lot better from next Wednesday, when the couples move into their new apartments together.
Jesse is stressed at the size of the apartment and the prospect of sharing when things are so tense, but Claire does her best to put her stressed hubby at ease.
She finds places for him to put his stuff, opens the balcony door to make it seem bigger, and does everything she can to be nice and give them a clean slate.
As the week goes on, they get closer, helped out by the confessions week task which forces Jesse to be even more vulnerable. He admits that he's never been in a healthy relationship – "but it was the last relationship that did all the damage."
"I was kept a secret for two entire years. I never met any of my ex's friends or family. The relationship had no trust and we never went out and did anything with anyone."
The mental and emotional trauma from that relationship, with a woman who he loved despite her keeping him a complete secret, "makes up how I operate towards dating these days."
It's got the potential of being a groundbreaking moment for the pair, as Claire asks whether part of the reason he's got so many red flags and icks is so he can't give new people an opportunity.
"Sharing stuff like that it makes me like you so much more, because I can understand you."
Even Jesse admits that the task has brought them closer together, and we finally have some hope that Jesse and Claire could make this work.
That is, until the cheating scandal begins, as one of the pair kisses another of this year's participants!
Things are about to get interesting.
Married at First Sight Australia airs on E4 and All4, Monday–Thursday at 7:30pm.
---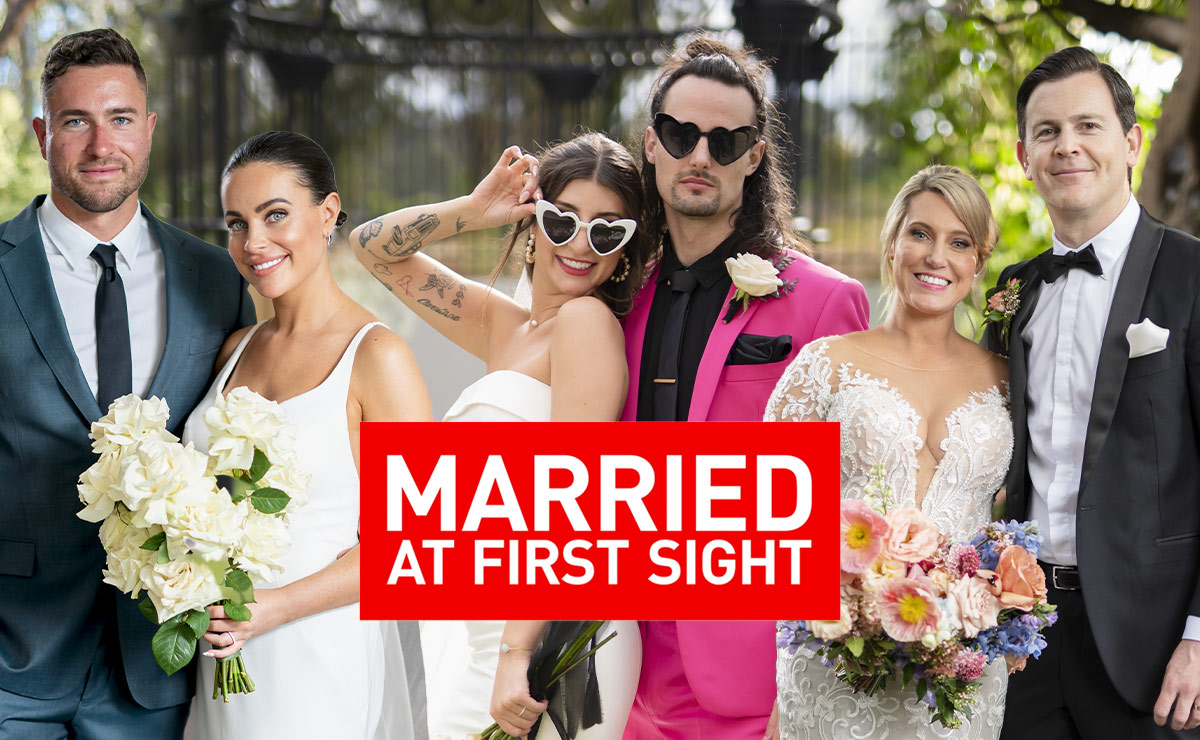 Meet the 10 brand new couples hoping to find true love, and/or social media stardom.
Spoilers in your inbox every weekend!