Home and Away Spoilers – Tex derails Felicity and Tane's wedding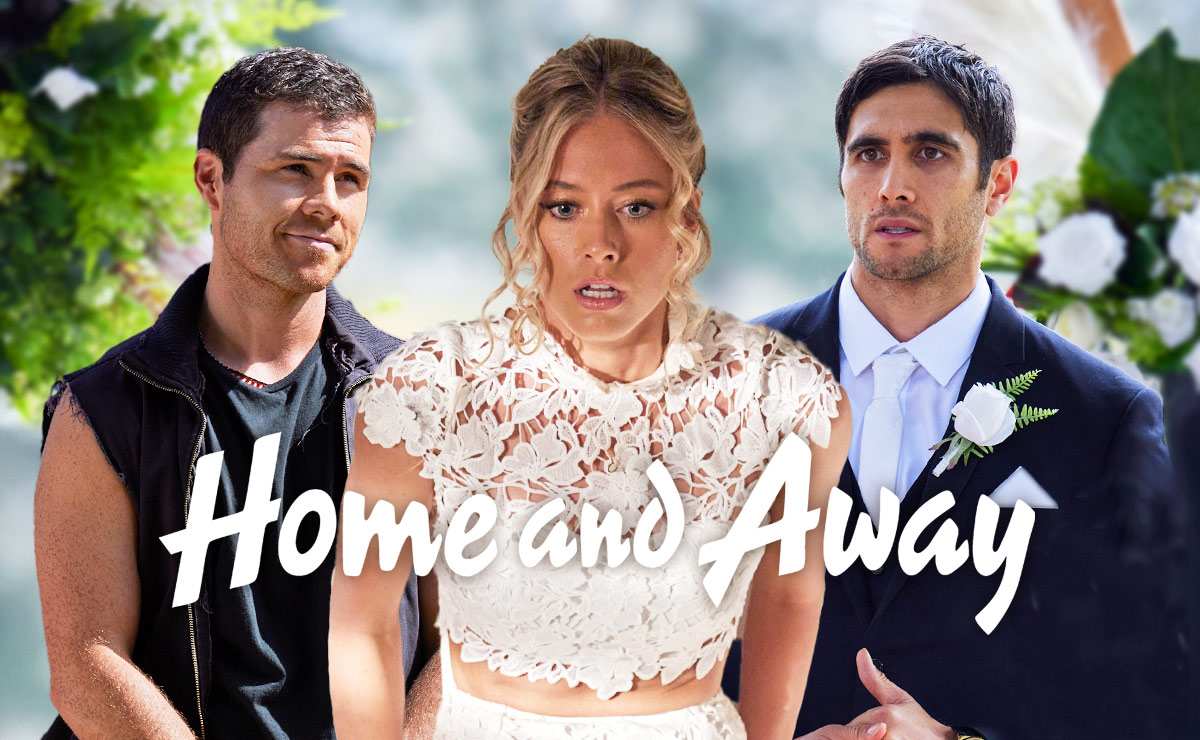 Next week on Home and Away in the UK, Felicity's cold feet threaten to derail her and Tane's wedding, but it's the return of the bikie gang that will see the day end in disaster.
The final preparations are underway next week for the nuptials of Tane (Ethan Browne) and Felicity (Jacqui Purvis), in episodes which made up the 2022 season finale in Australia back in November.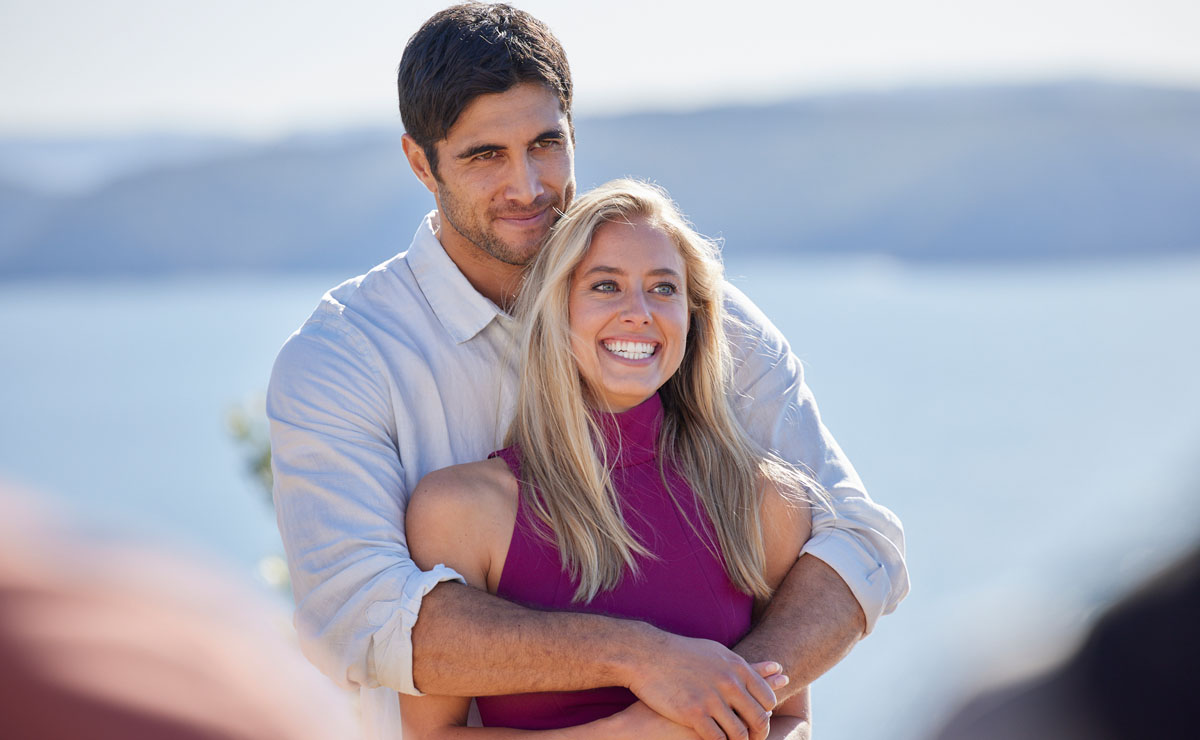 But the Parata whānau aren't the only people about to descend on Saxon Avenue, as the Death Adder Motorcycle Club are looking to make good on their promise to finish off local copper Cash Newman (Nicholas Cartwright).
When the bikies, the latest off the conveyor belt of enemies to target the Parata house, first came on the scene back in July, it was Tane they were interested in, as they looked to recoup the money stolen by his late brother Ari (Rob Kipa-Williams) over a decade earlier.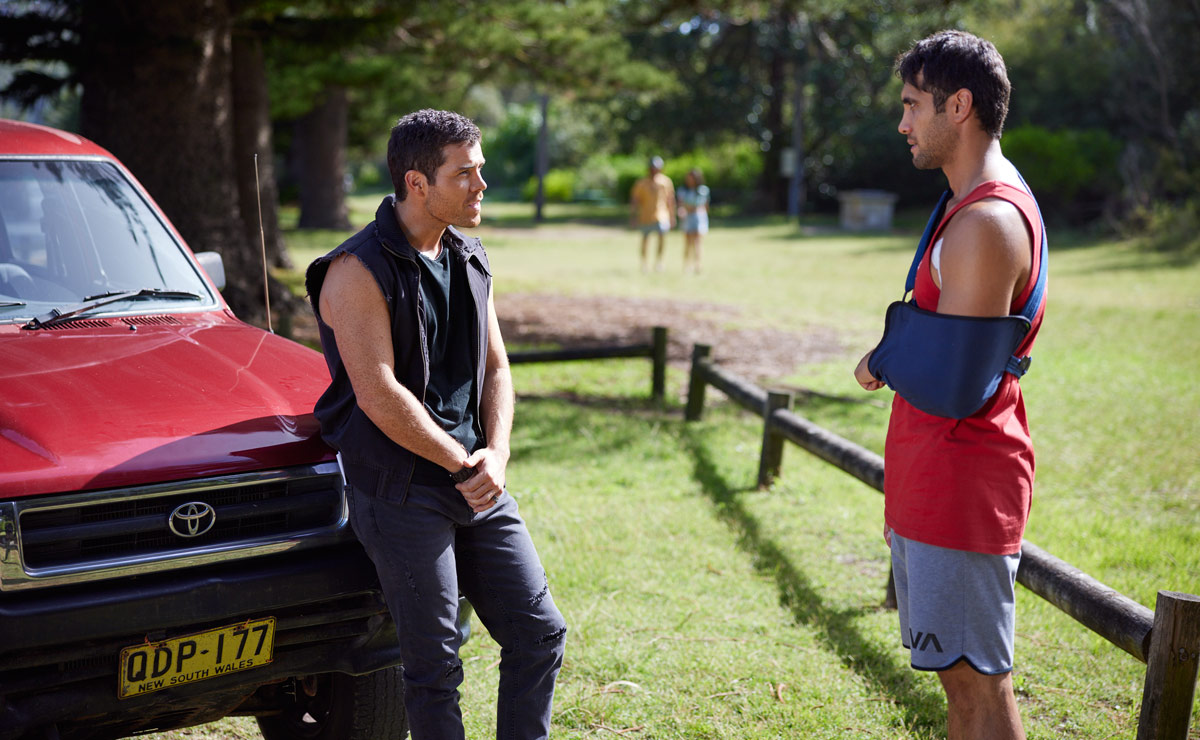 The money had ended up funding Ari and Mia's (Anna Samson) purchase of the gym, and the bikies' sergeant-at-arms Tex Wheeler (Lucas Linehan) wanted to ensure they got their dividends by laundering money through the business.
An ensuing police raid on their headquarters saw Cash shoot dead gang leader Marty (Ben Wood), and surveillance on other bikie members since has revealed that Cash now has a $10,000 bounty on his head as a result.
Back to next week, and with only 24 hours to go before the big day, the whānau, including returning cousin Kiri (David Wikaira-Paul), begin the process of digging the pit for one of the famous Parata hangis.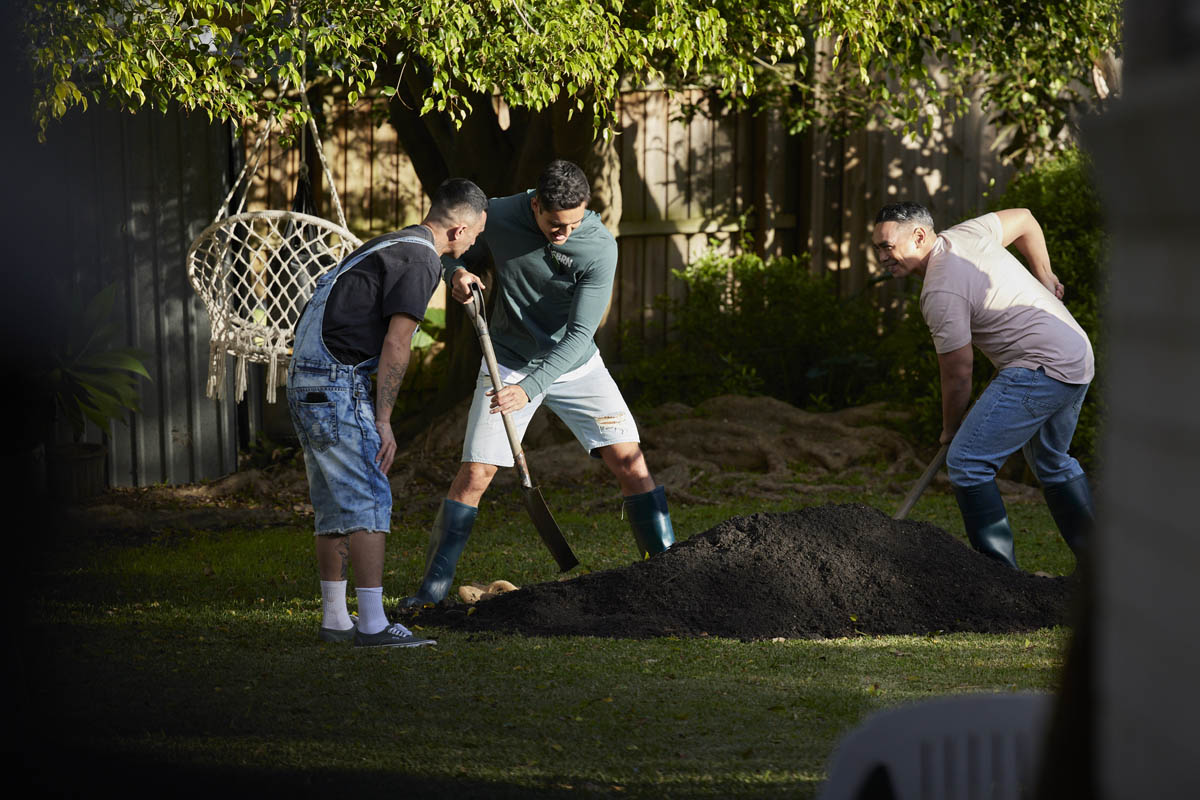 Having helped Flick translate her vows to Te Reo Māori as a wedding ceremony surprise for Tane, Nikau (Kawakawa Fox-Reo) asks her if she needs a final runthrough, but Flick is feeling pretty confident that she's now got them down to a tee.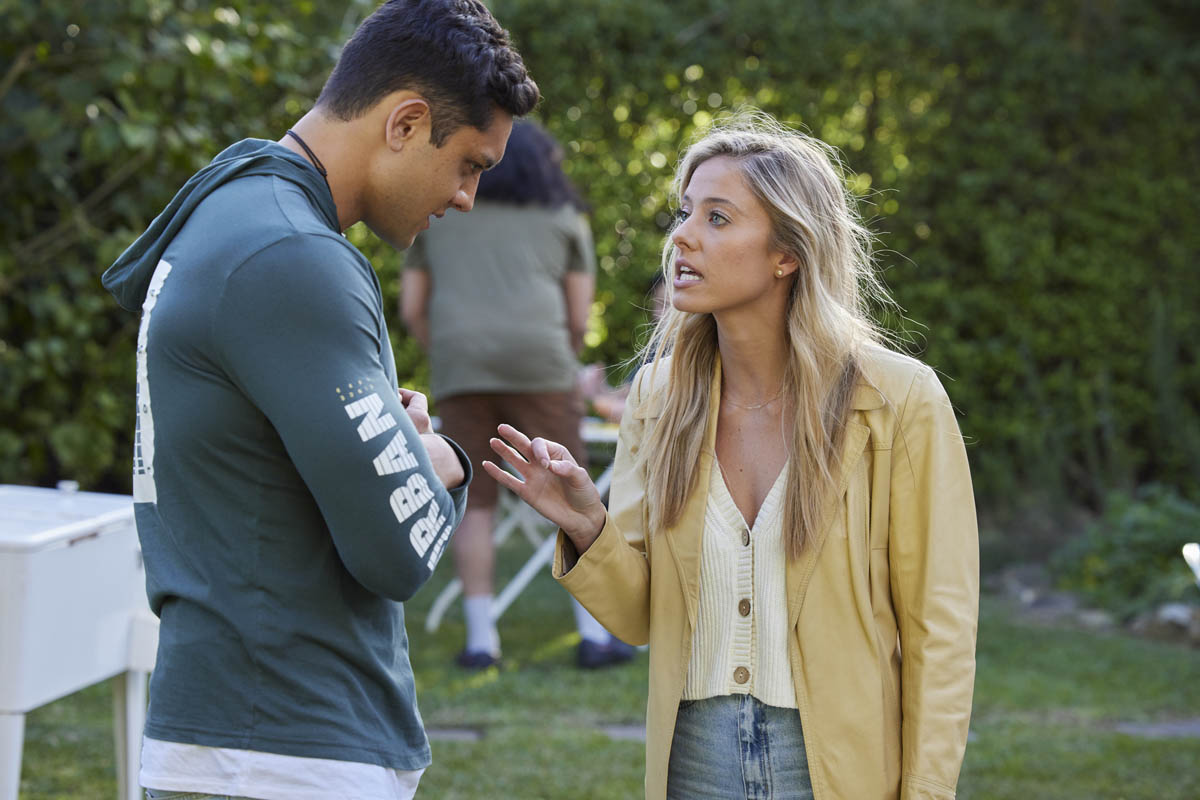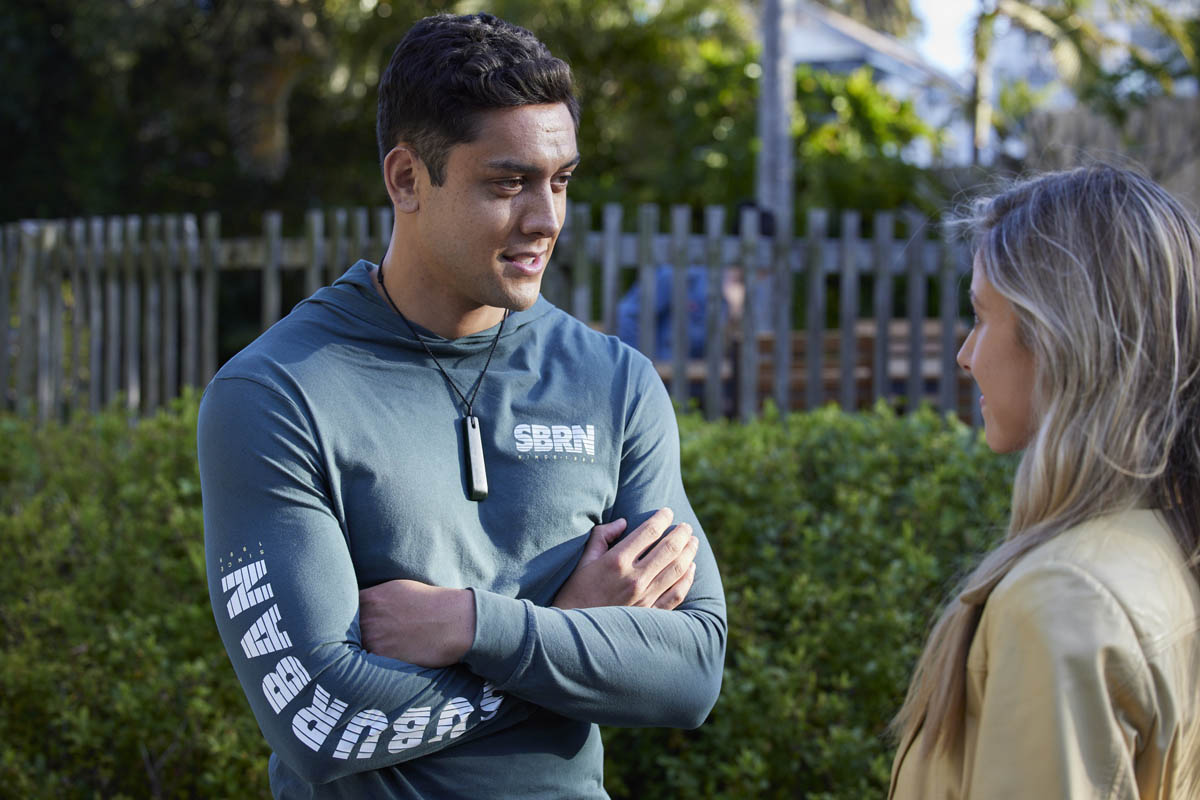 Nik is impressed, and when he makes a swift exit as Tane approaches, Tane figures the two are up to something… not that Flick is about to give anything away.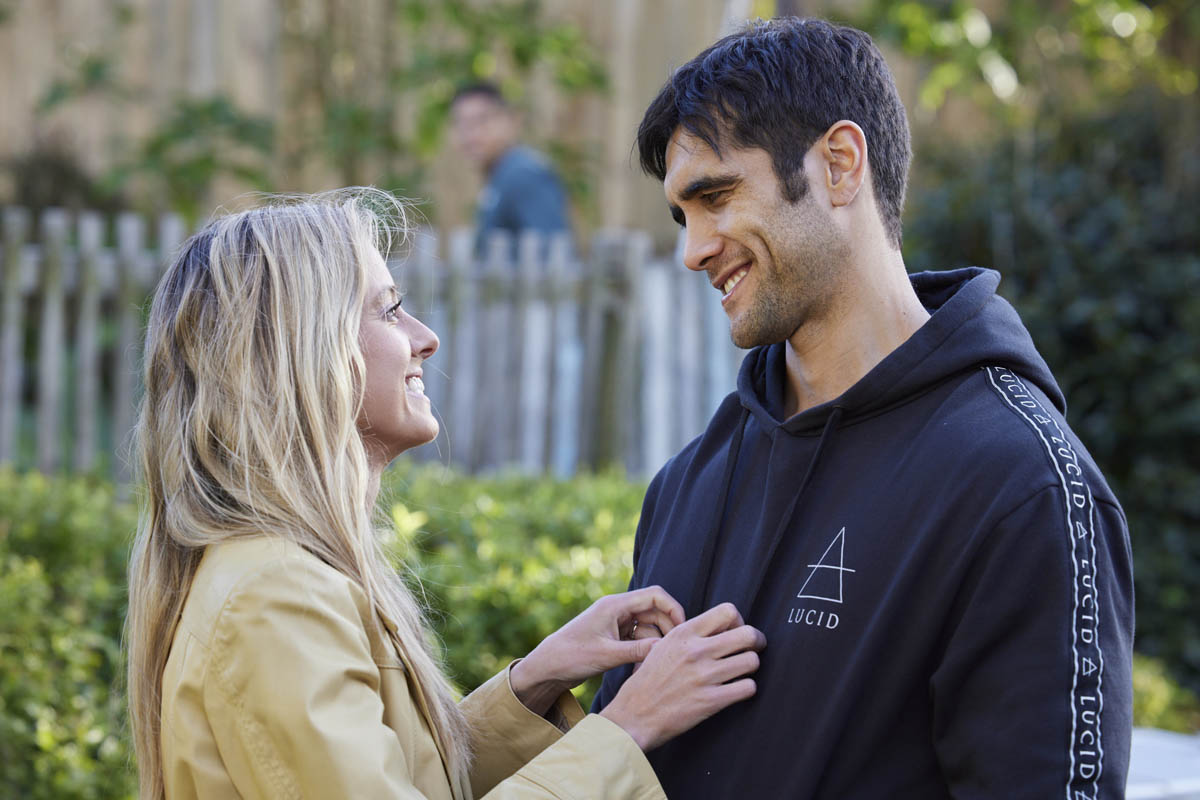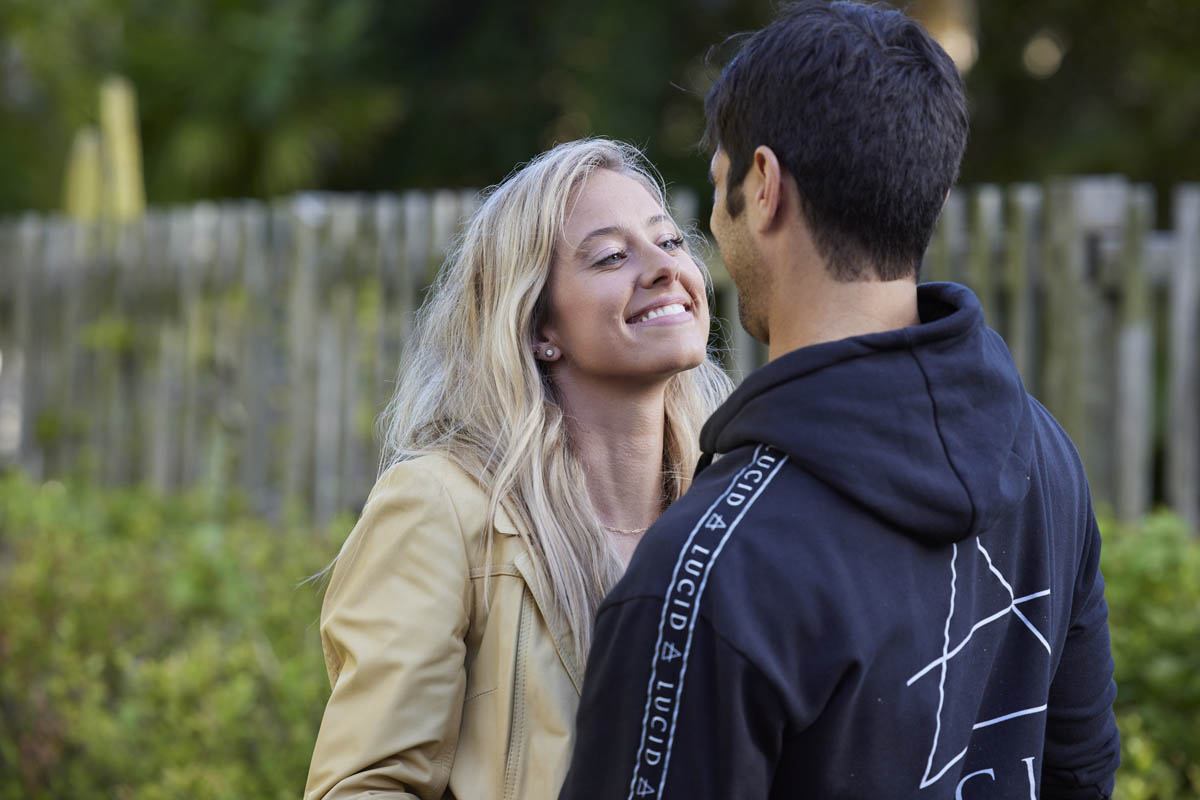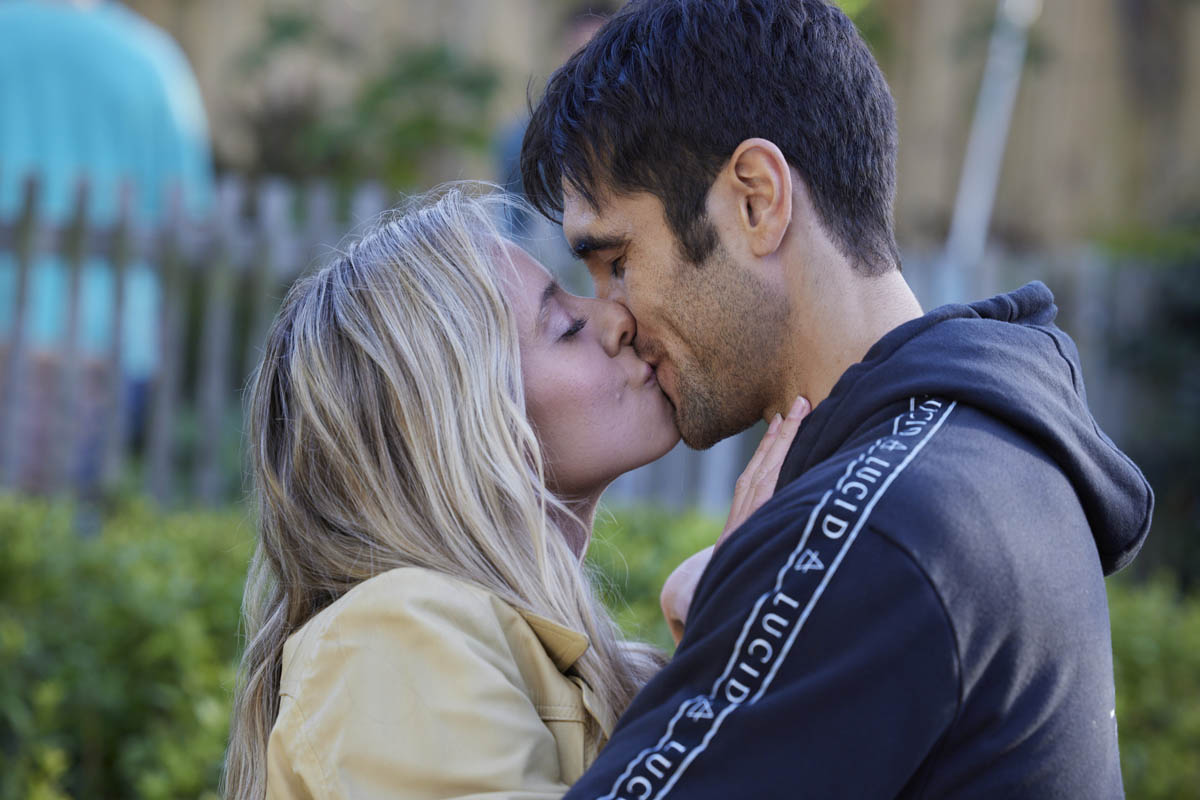 Flick soon finds herself distracted, once again, by the ongoing saga between Cash and her bestie Eden (Stephanie Panozzo). Eden's head has been in a spin since she finally admitted she was in love with Cash, who has been keeping his distance from her since.
When Eden tearfully confronts Cash over his stony silence, he can't bring himself to make a response to her declaration, so she storms off.
Finding Eden on the beach later, Flick is frustrated by Cash's continued dithering, and warns him that Eden won't wait around forever.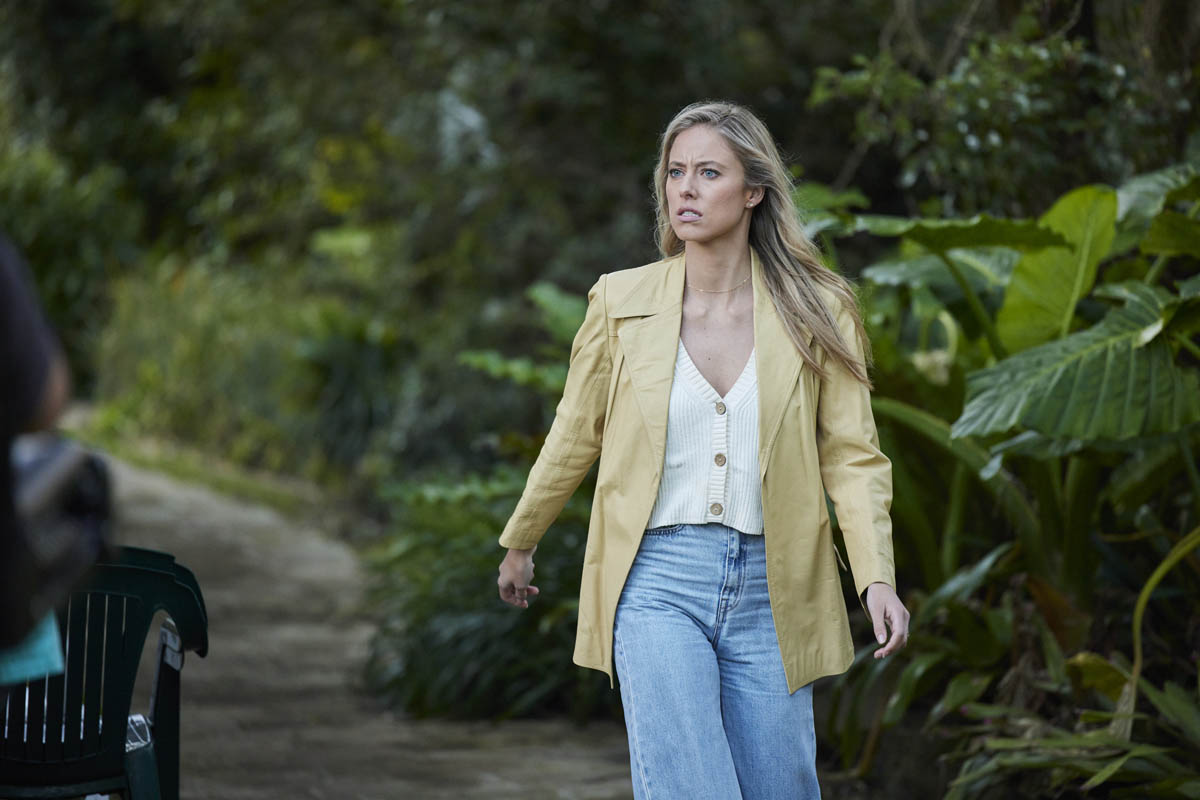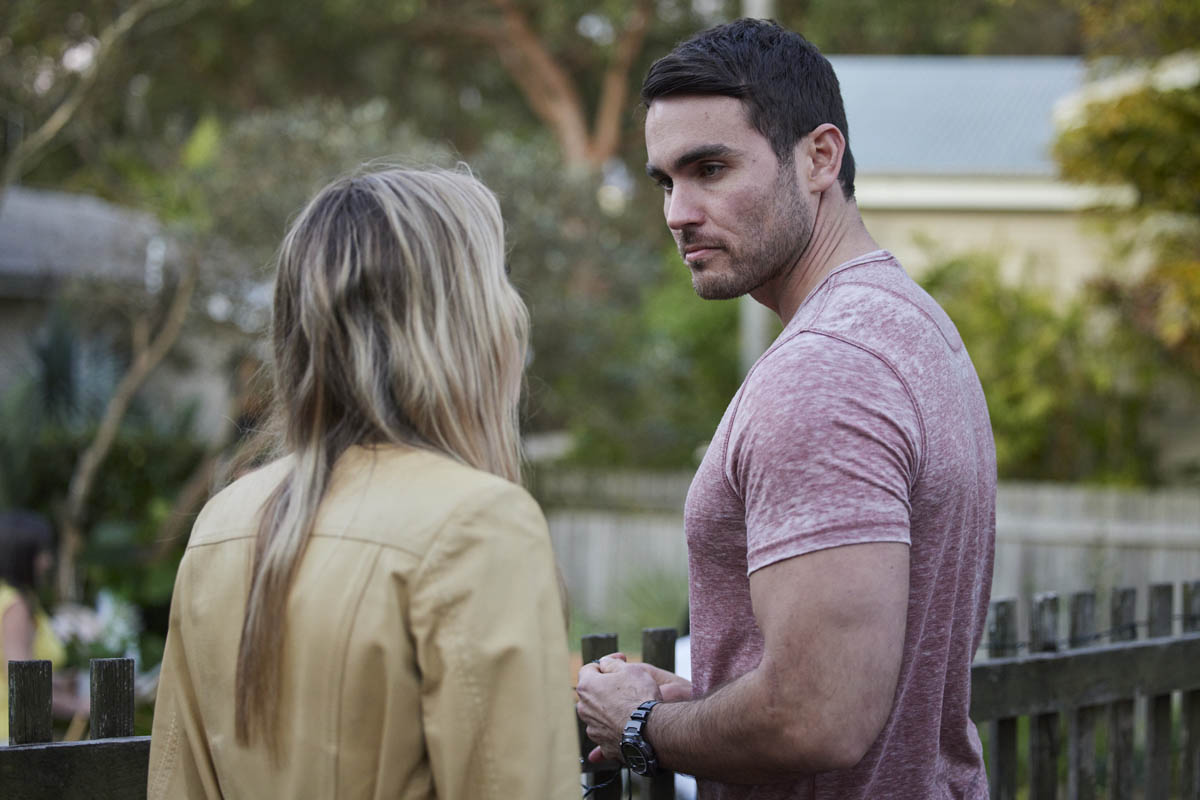 The mood is lightened when Flick then realises that her foster-father Gary (Peter Phelps) has arrived back in the bay, ready to chaperone her to the wedding.
The pair have only just got back on speaking terms after Flick distanced herself from him as a teen, feeling guilty for how she'd treated him and his late wife Katherine when they took the Newman kids in following their father's death.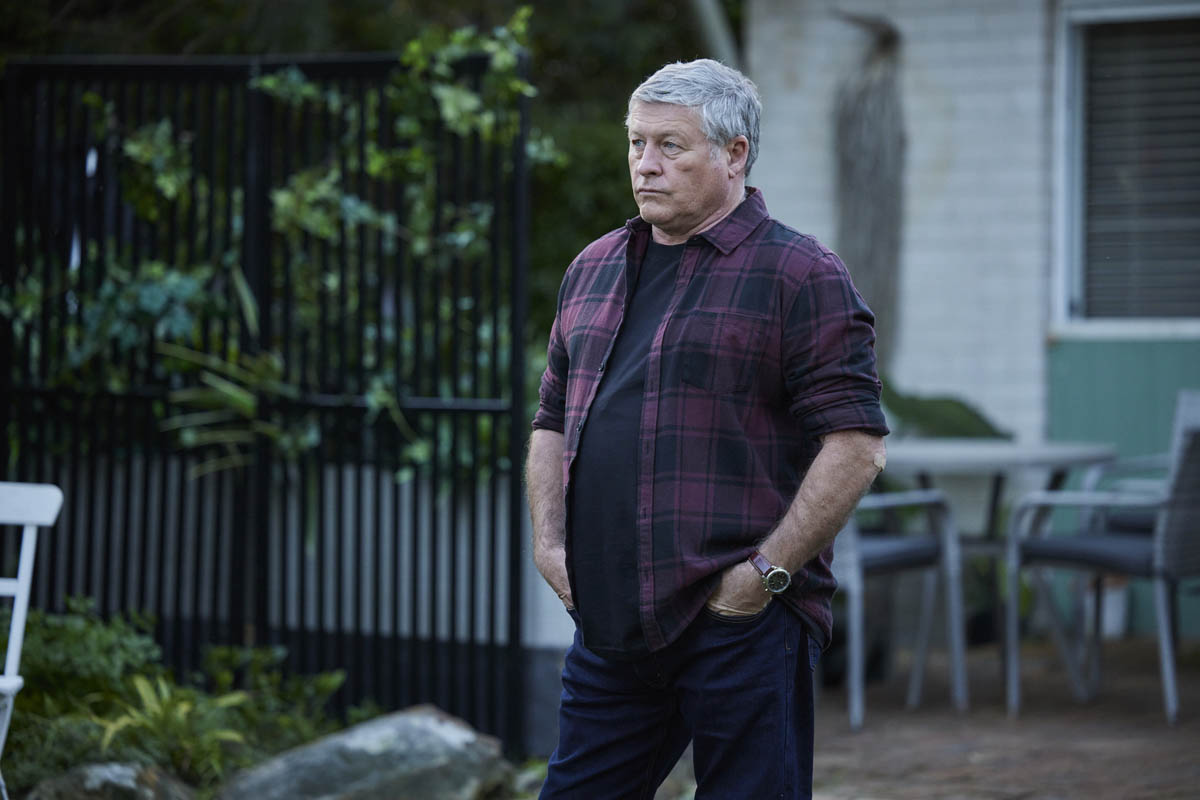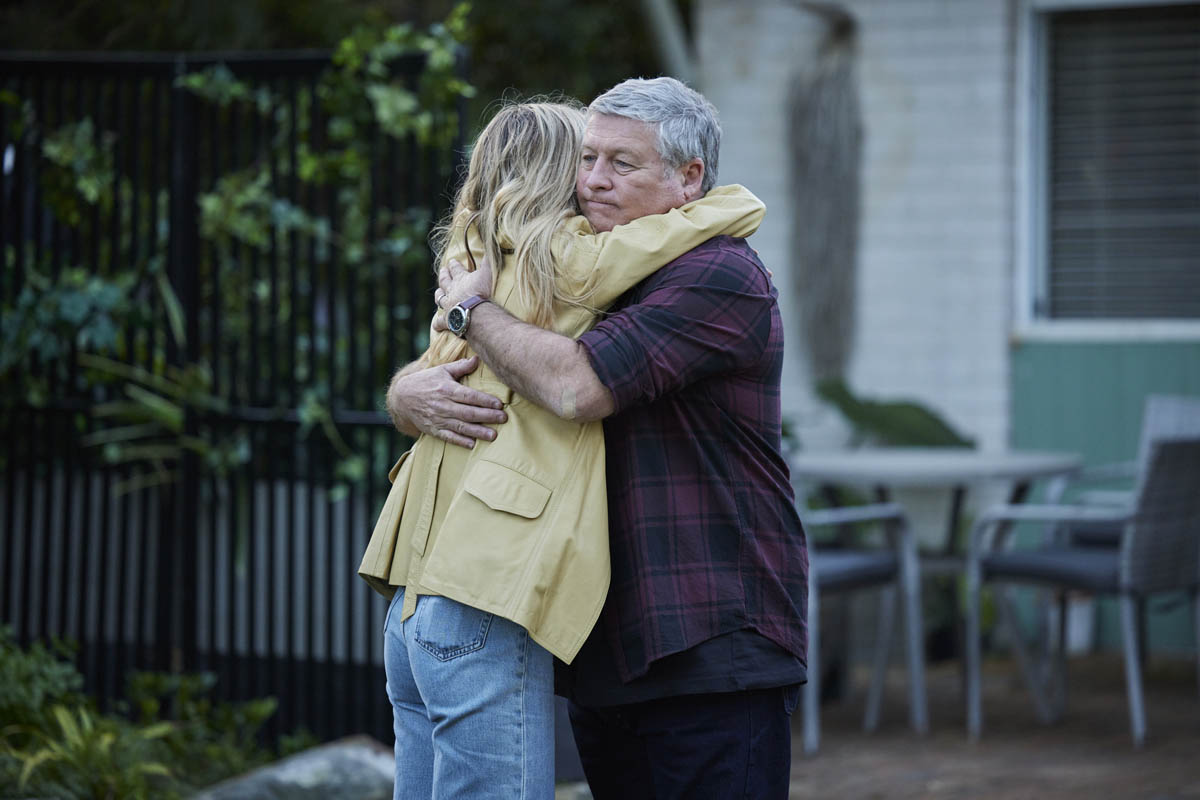 Speaking of Flick and Cash's late father, Anthony, the time finally comes for Cash to reveal his big surprise. As Flick leaves to stay with Eden that evening, Cash pulls up in their dad's ute, announcing to Flick that it is her wedding car.
Flick thinks it's pretty cool, and is about to comment that it looks just like Anthony's old ute… when she suddenly realises that it is in fact the very same one.
Having not clapped eyes on it since she was nine years old, Flick is amazed at what Cash and Gary have managed to pull off, and comments that it will feel like dad is with her.
That evening, after sneaking back home to talk with Cash over some last-minute nerves, Flick can't help but admire the ute once more.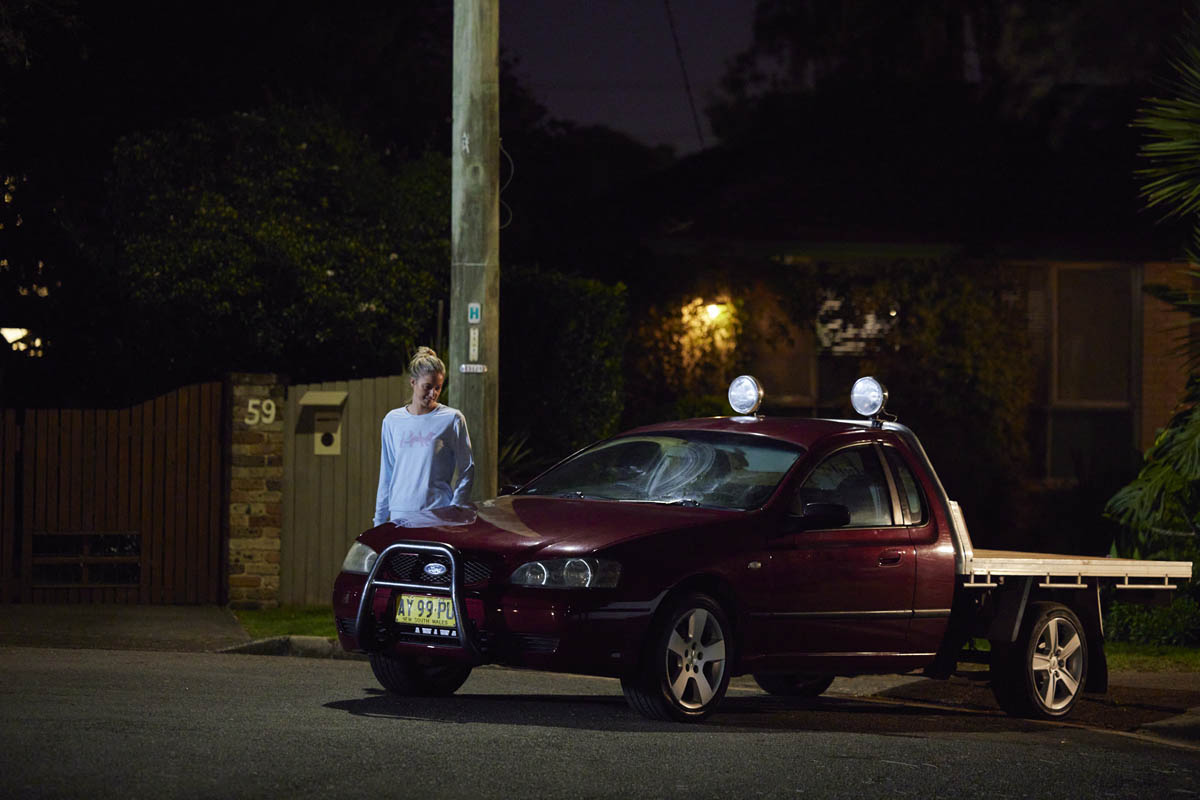 But little does she realise that someone is lurking in the shadows.
As Flick leaves, the stranger, Lloyd (Oliver Ackland), makes a phone call to say he's located the ute, and to tell Tex that he's about to get the job done. He then proceeds to crawl underneath and cut the brake line!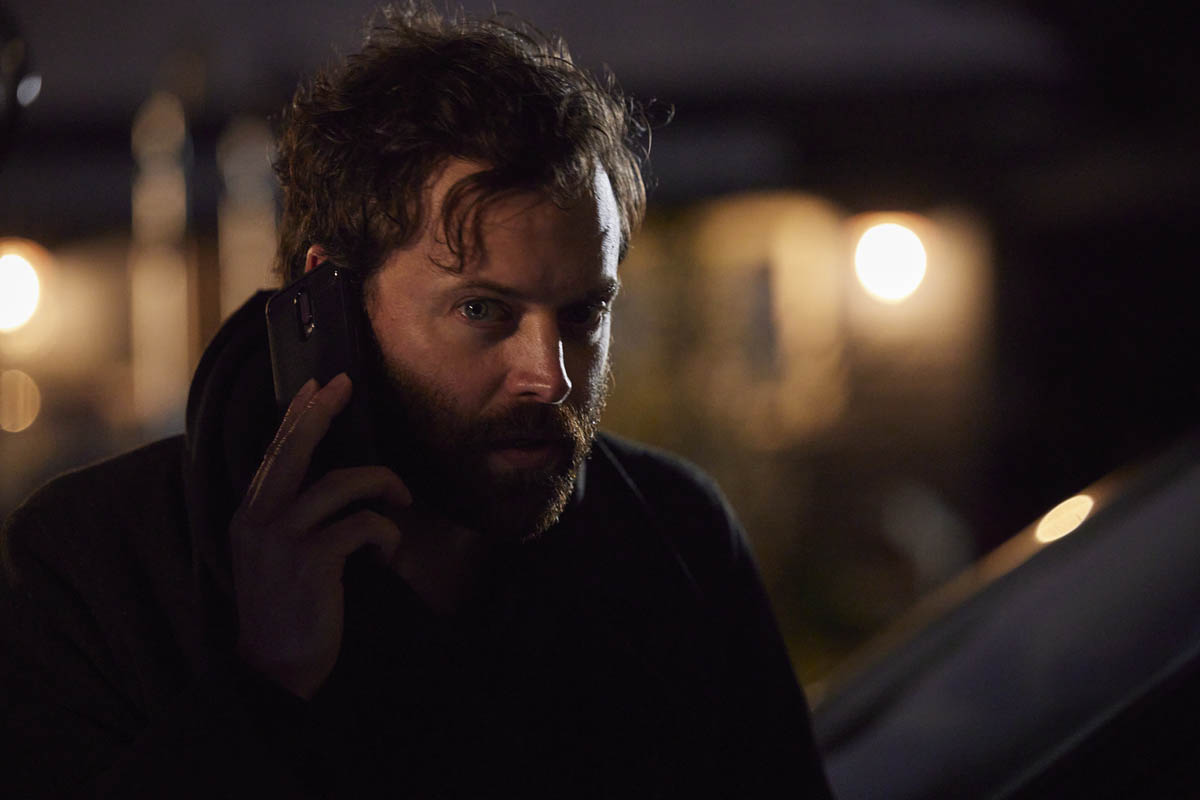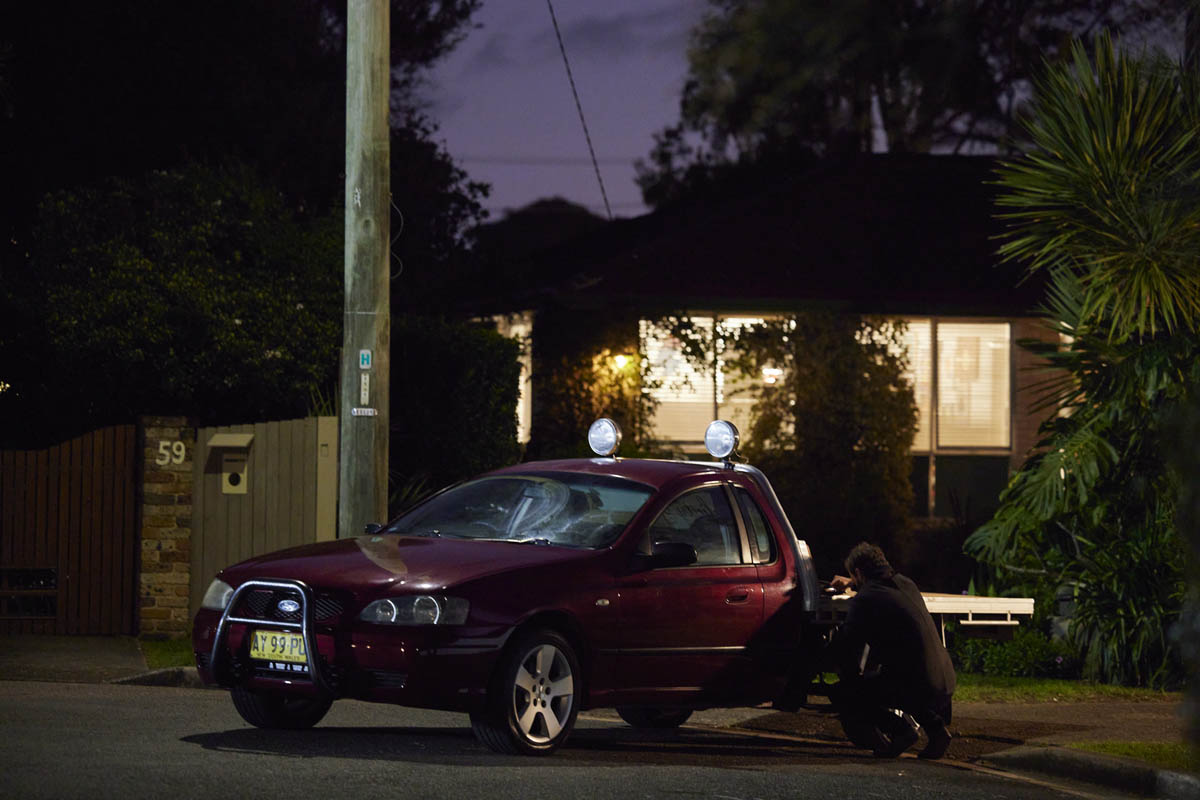 "Wonderful day for a wedding!" John observes the next morning, as Mackenzie (Emily Weir) surprises the bride-to-be with a special breakfast provided by Salt.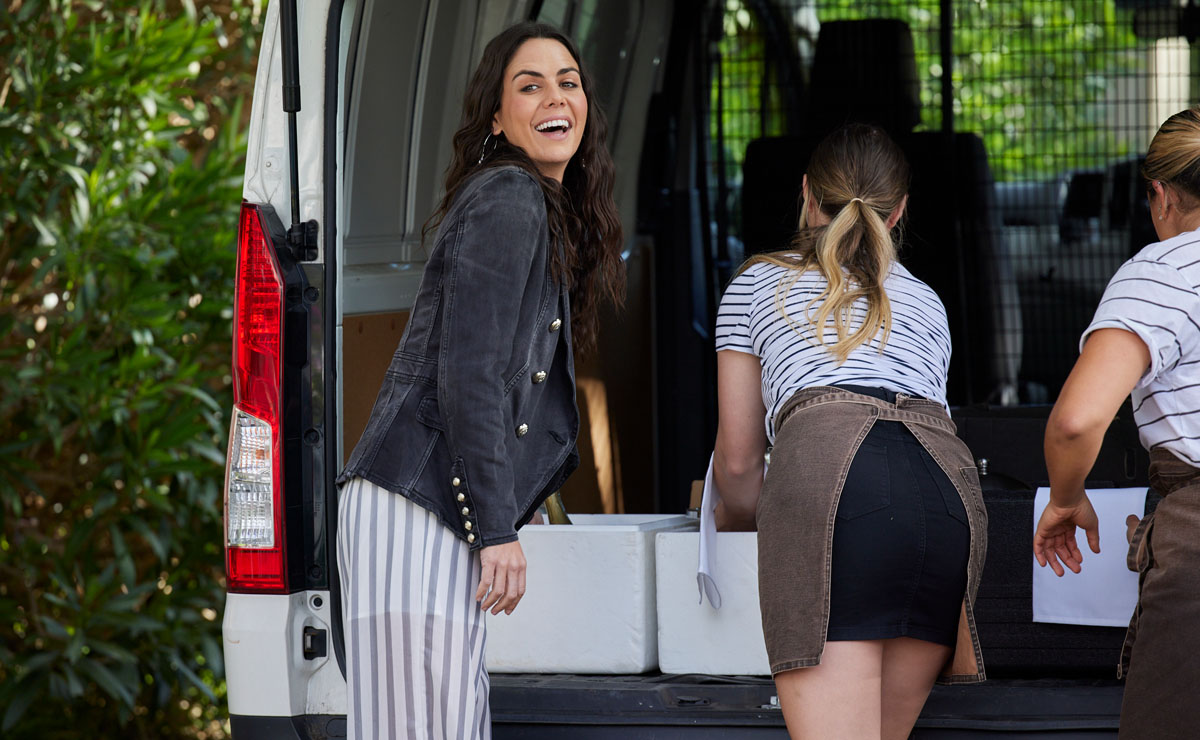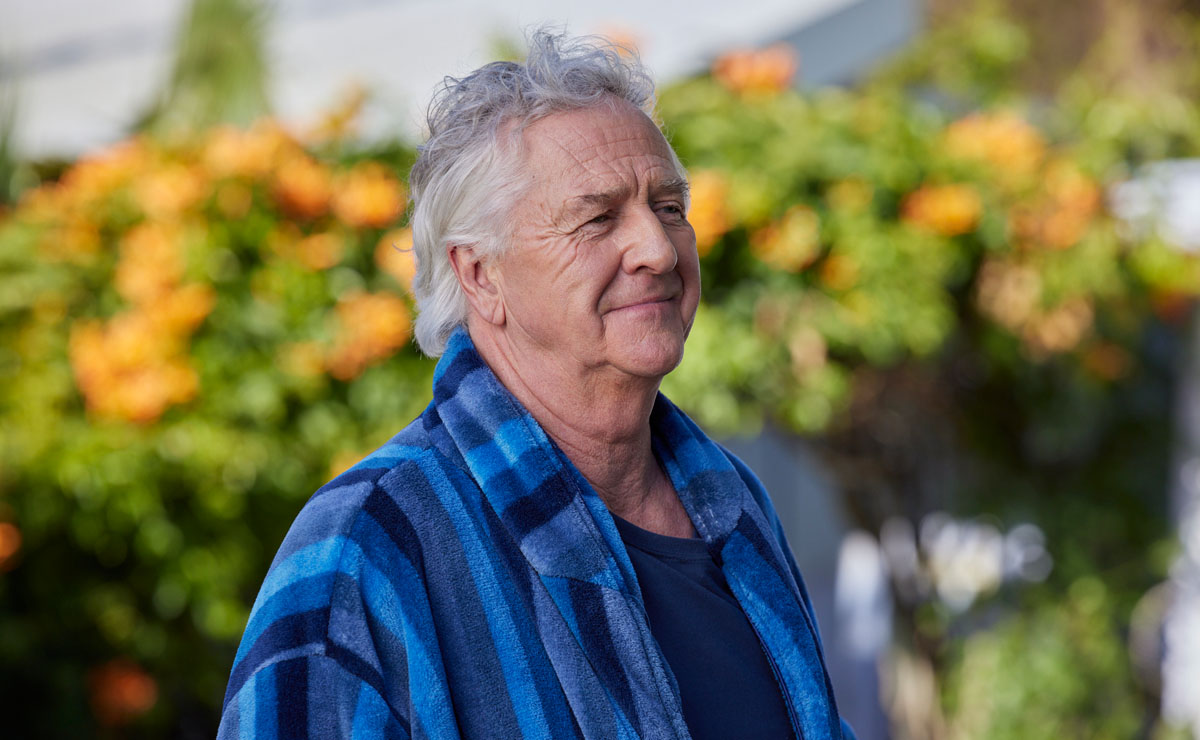 It's all hands on deck as Eden and Flick make their final preparations, and Gary couldn't be prouder as Flick emerges in her dress.
Cash provides the icing on the cake by presenting Flick with her mother's beloved necklace, newly fixed after he discovered it whilst working on the ute.
With both their parents there in some form for the wedding, it should be a special moment as Cash places the necklace around Flick's neck.
But Flick feels her neck begin to tighten, and she's soon overwhelmed by a wave of panic as her previous doubts over getting married finally catch up with her again.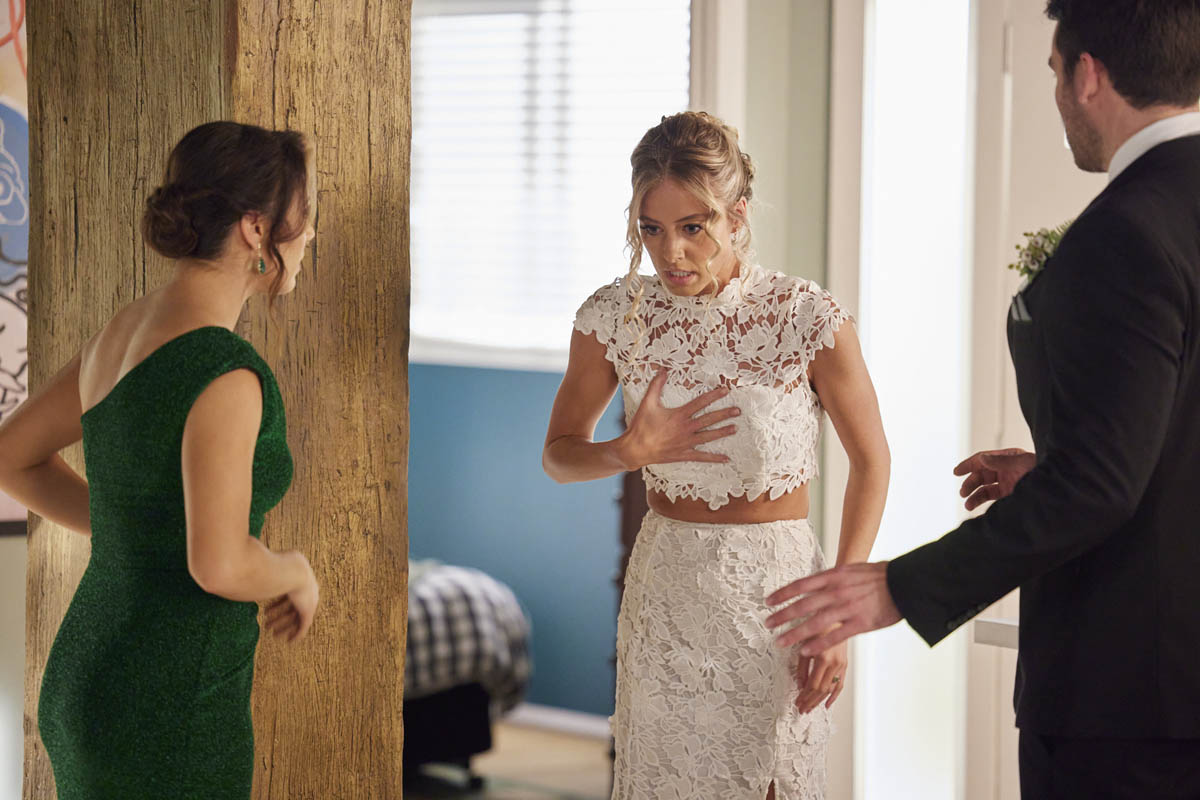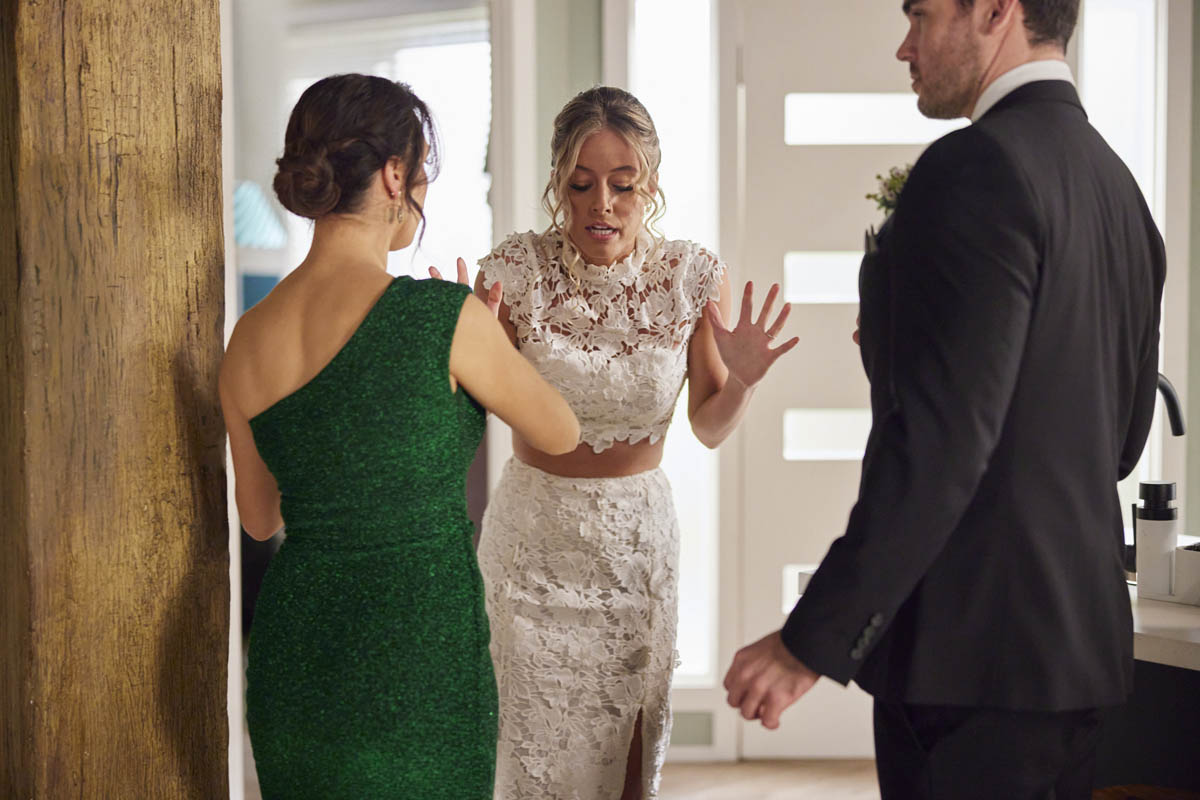 Descending into a full blown anxiety attack, Flick suddenly announces that the wedding is off, and shuts herself away in Eden's room.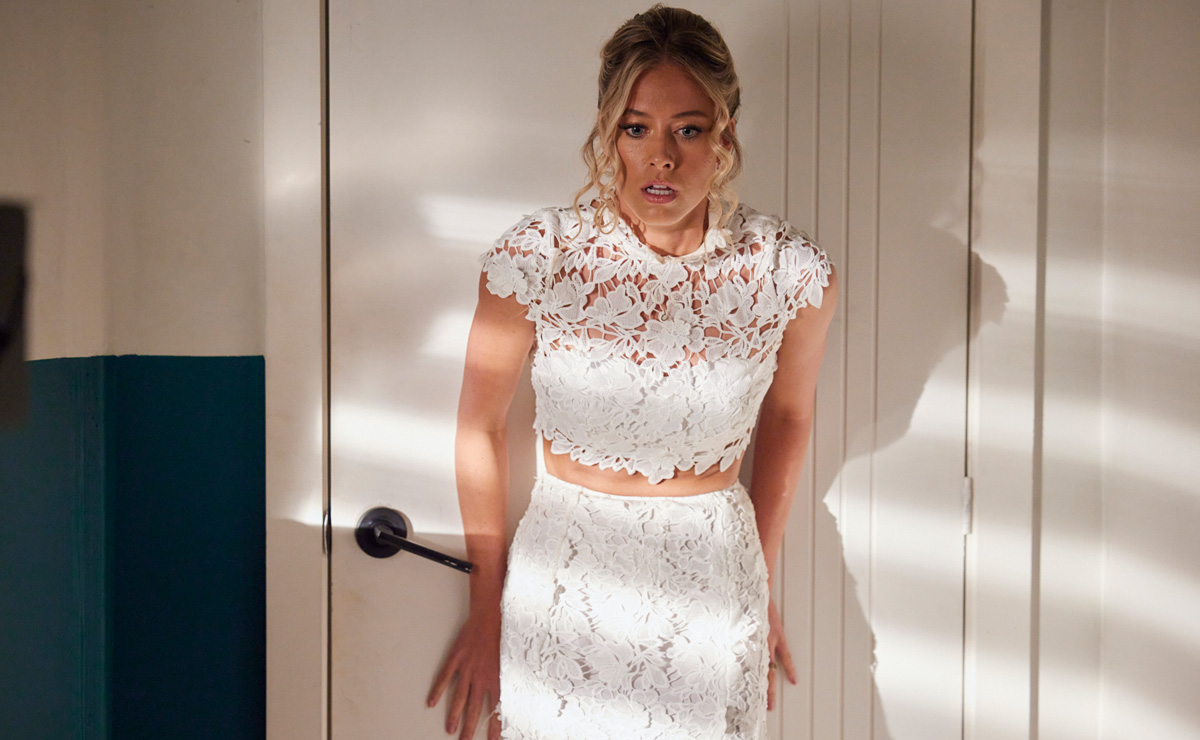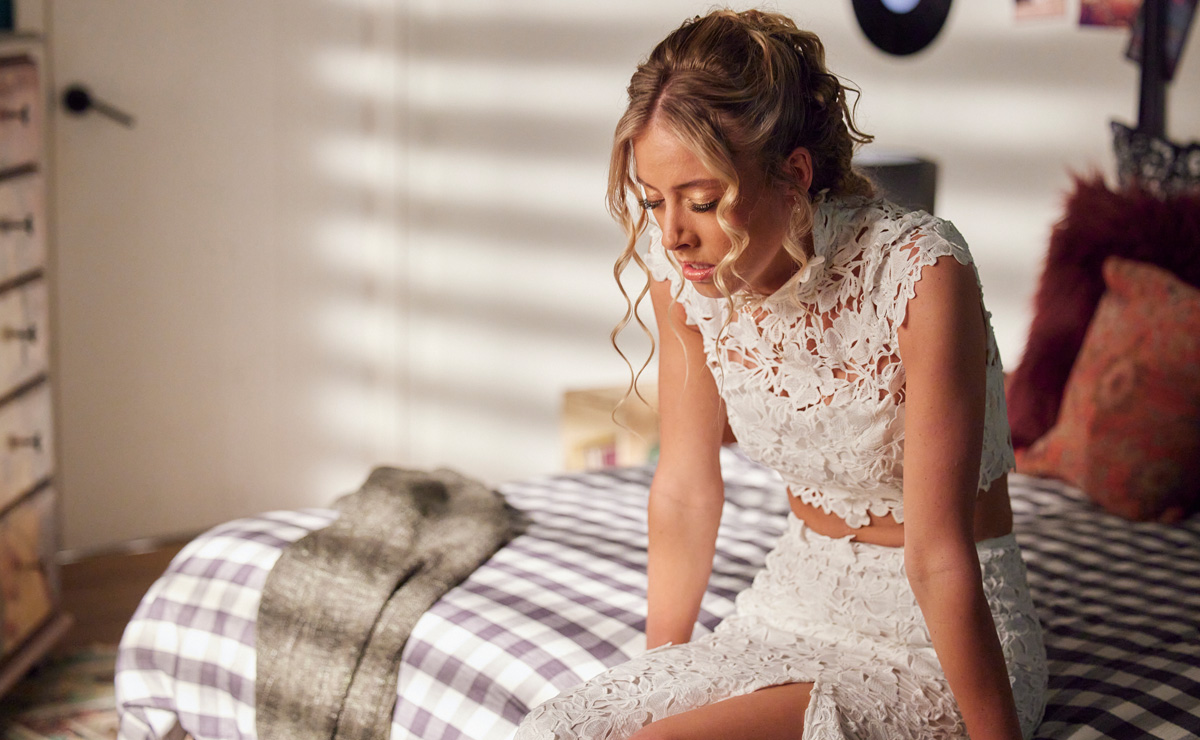 Cash attempts to talk her round but it's futile, Flick's mind seems to be made up. As she asks Cash to tell Tane the wedding is off, Cash refuses… whilst he will support her if that's what she truly wants, she's going to have to face Tane herself.
At the picturesque venue, the guests are already arriving, and are excited to greet Tane and Nik as they await the bridal party.
But back at the house, Cash and Gary realise they're fighting a losing battle as Flick paces up and down the garden. Eden makes a suggestion—Cash and Gary head to the venue and stall things, whilst she alone attempts to talk Flick around. It's a risky option, but Gary points out that Eden is probably their best shot; there's less pressure without them all there.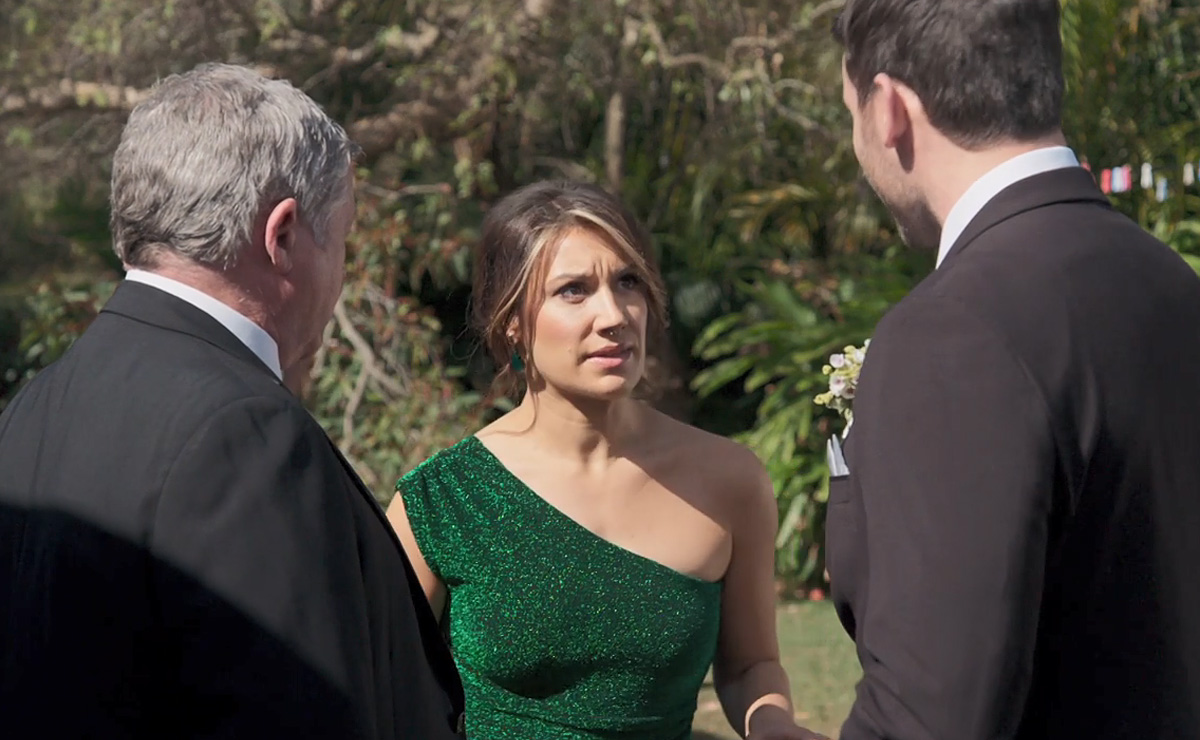 Cash reluctantly leaves, as Eden promises to drive Flick to the ceremony. As Cash hands over the keys, little do they realise what fate has in store…
A further pep talk from Eden, who points out that it's her own happiness that she's running away from, is finally enough to bring Flick back down to earth.
At the venue, Cash covers for Flick's lateness, whilst hoping that she is on her way.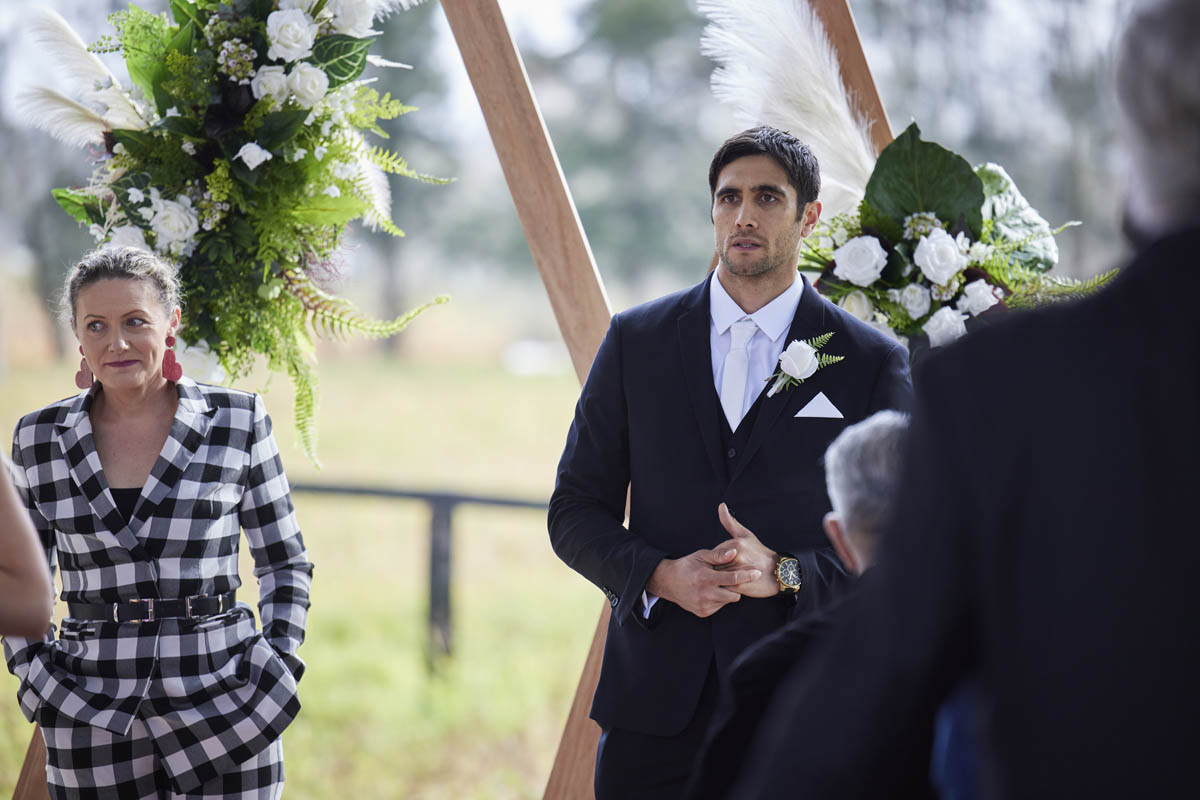 In the meantime, after receiving his own advice from Gary the previous night, Cash reveals to him that he's planning on finally telling Eden how he feels, at the very first opportunity he gets…
As the girls eventually pile into the decked-out ute, Flick has a renewed vigour, shouting out the window to passers-by that she's on the way to get married!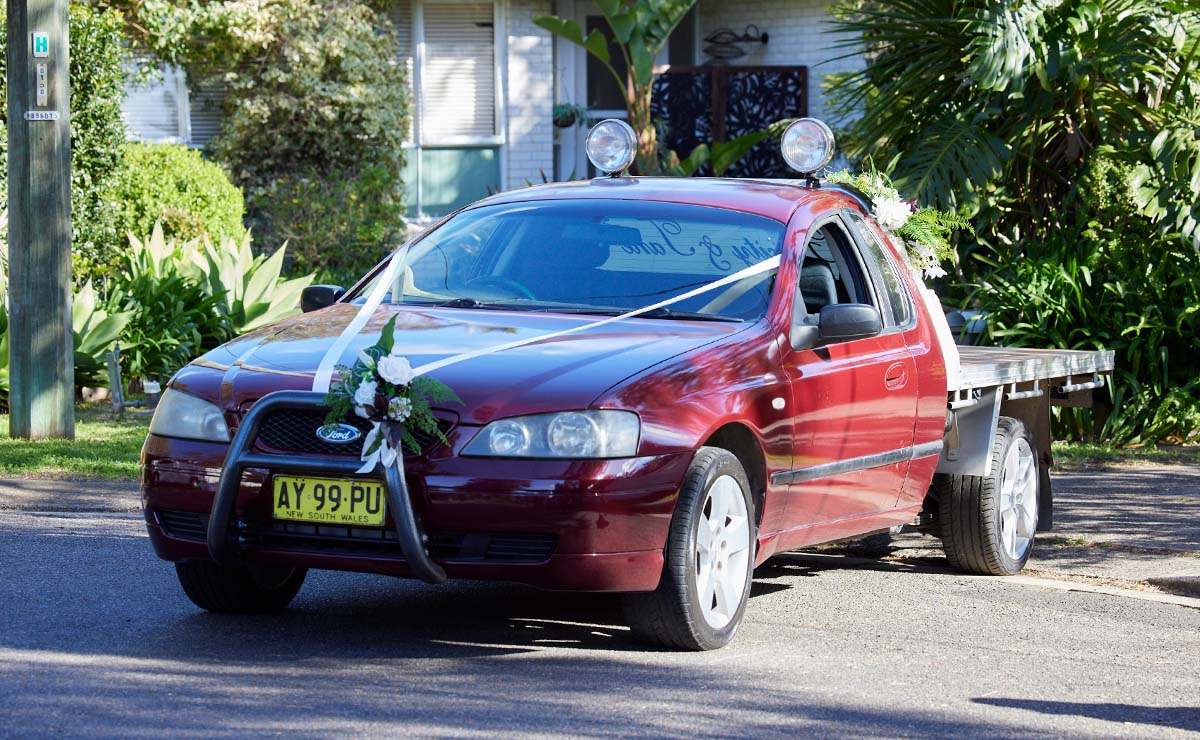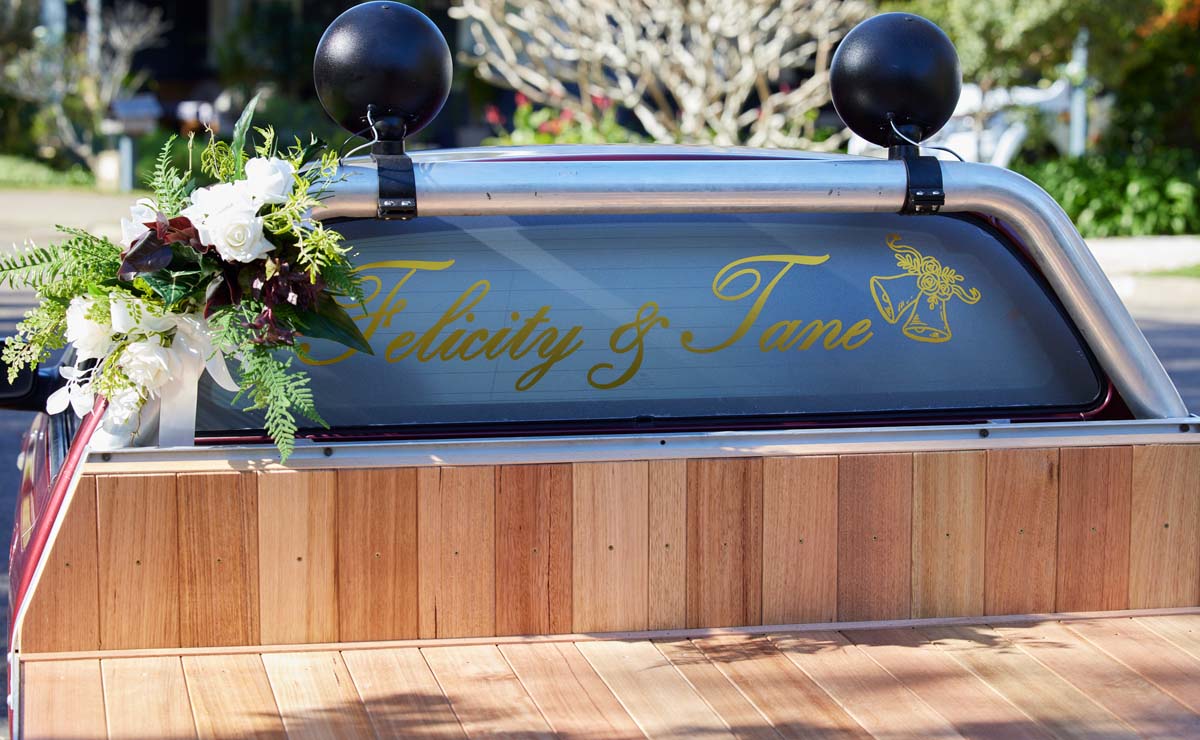 Eden puts her foot down to ensure they get to the ceremony on time, blissfully unaware of the brake fluid leaking from underneath…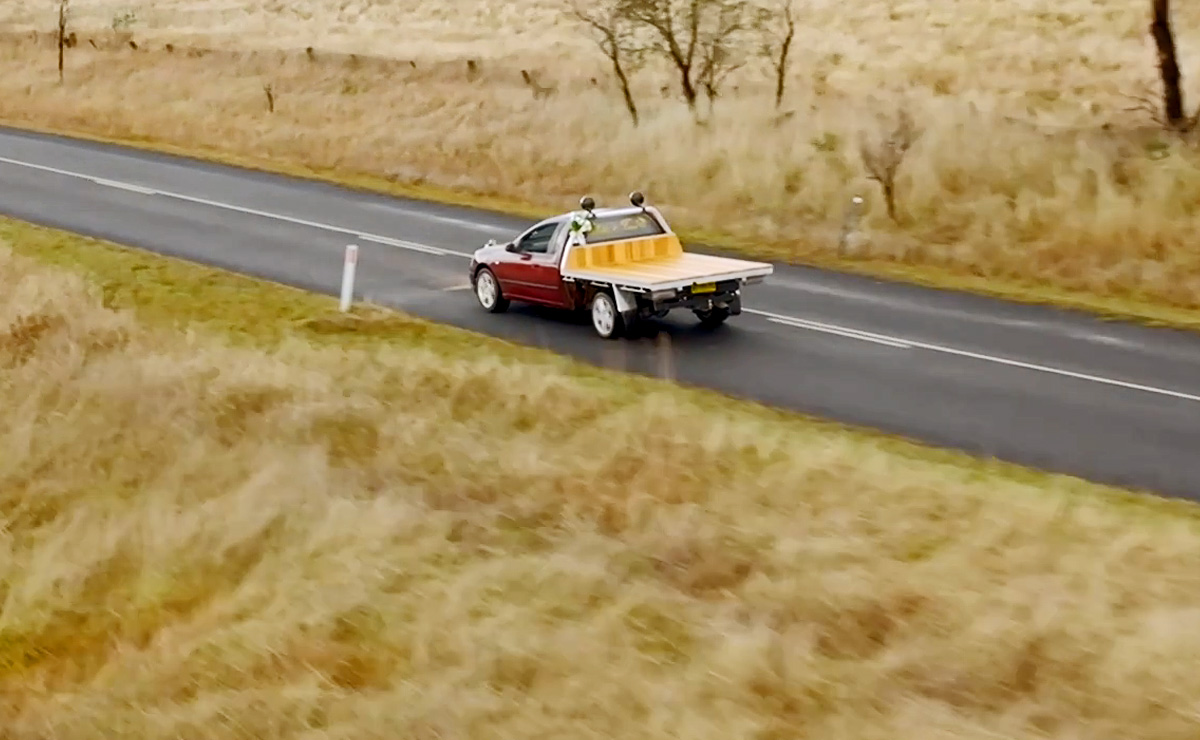 As the season draws to a close, it seems Eden and Flick are on the road to disaster!
Whilst Australian viewers had to wait six weeks to find out what happens next, Channel 5 viewers will only have to wait a couple of days, with the 2023 season debuting on Monday 6th March.
---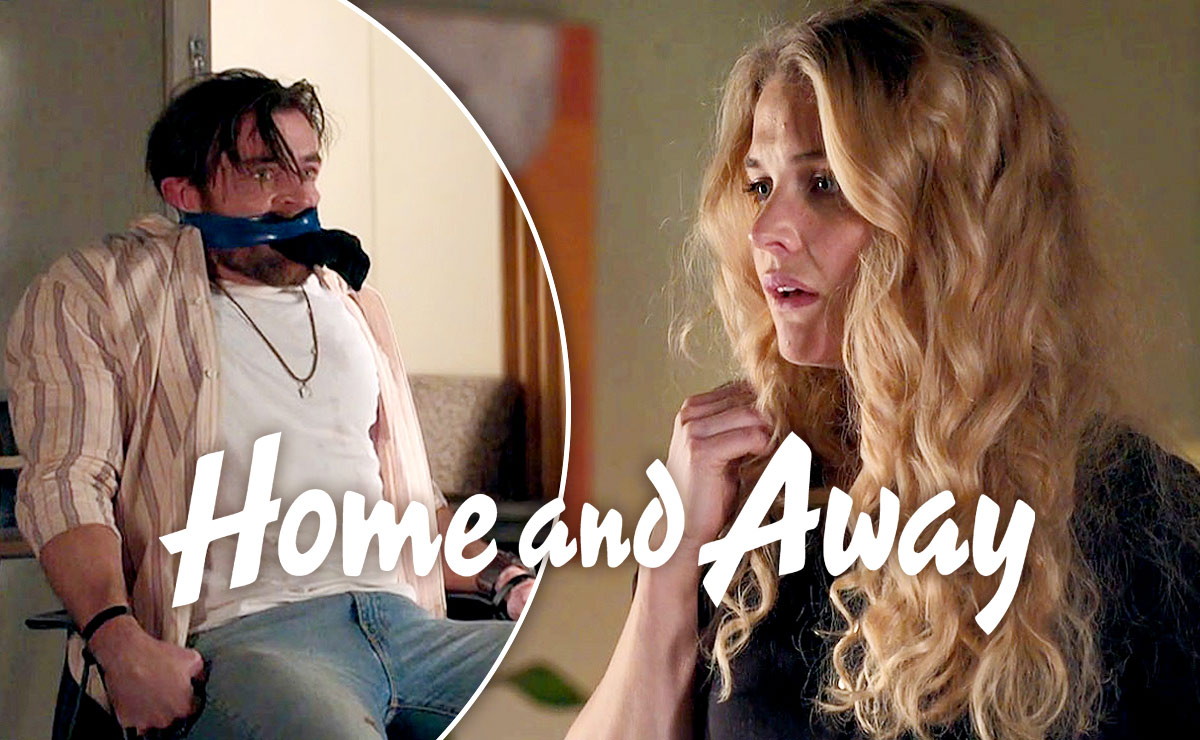 Bree faces her worst nightmare as she comes face to face with Jacob, and Remi's attempts to help end in disaster.
---
Monday 27th February (Episode 7941)
Rose's olive branch turns into a competition. Theo gets his first taste of fandom. Bree's worst nightmare comes to life.
Tuesday 28th February (Episode 7942)
Kirby follows her gut. Rose sweats her way into Stacey's good books. Remi faces Jacob's vengeful wrath.
Wednesday 1st March (Episode 7943)
Eden stays strong for Remi. Ziggy and Dean struggle to fit in at birthing class.
Thursday 2nd March (Episode 7944)
Cash opens his heart to Eden. Is Felicity in danger?
Friday 3rd March (Episode 7945) – 2022 SEASON FINALE
Tane keeps a wary eye out for his bride's arrival. Eden bares her heartbreak over Cash. Felicity and Eden are driving towards disaster.
Spoilers in your inbox every weekend!