Home and Away Spoilers – Bree and Remi face off against Jacob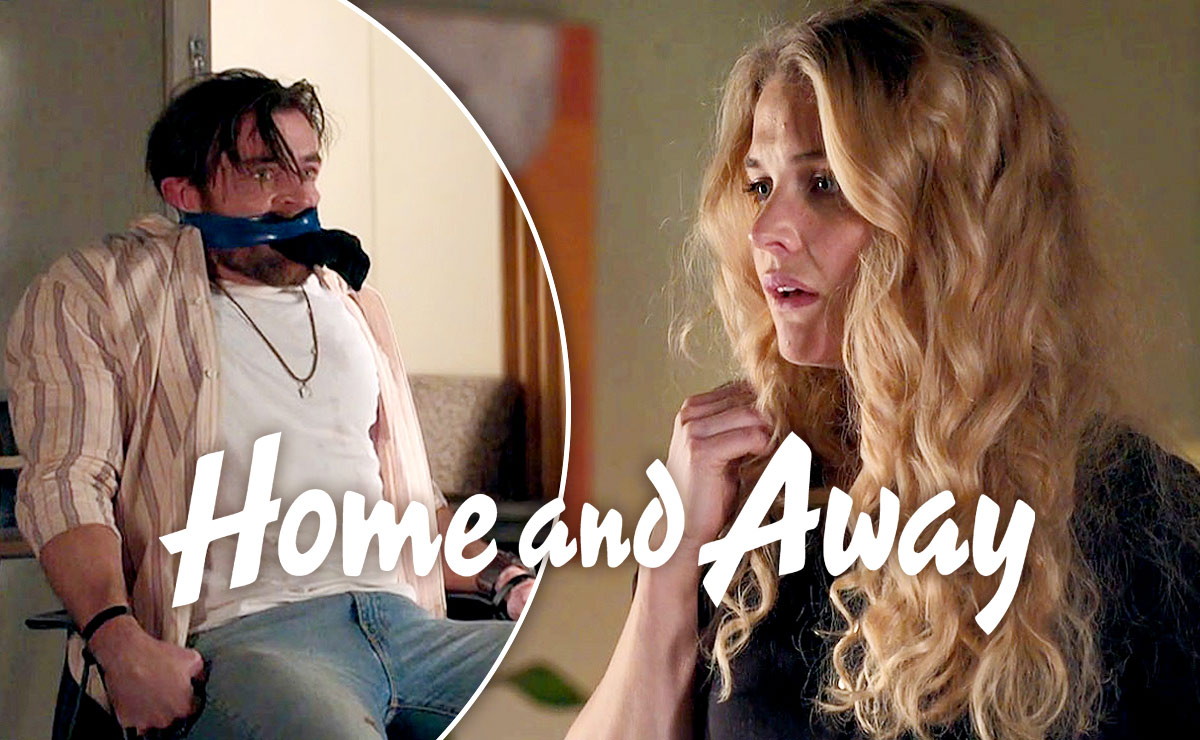 Next week on Home and Away in the UK, Bree faces her worst nightmare as she comes face to face with Jacob, and Remi's attempts to help end in disaster.
Bree (Juliet Godwin) faces her worst nightmare next week, as the UK finally reach the 2022 season finale week that aired in Australia back in November.
Having recently reported her husband Jacob (Alex Williams) to the police for domestic abuse, Bree was terrified when she learnt that Jacob had disappeared from his job in Western Australia and wiped out their joint bank account.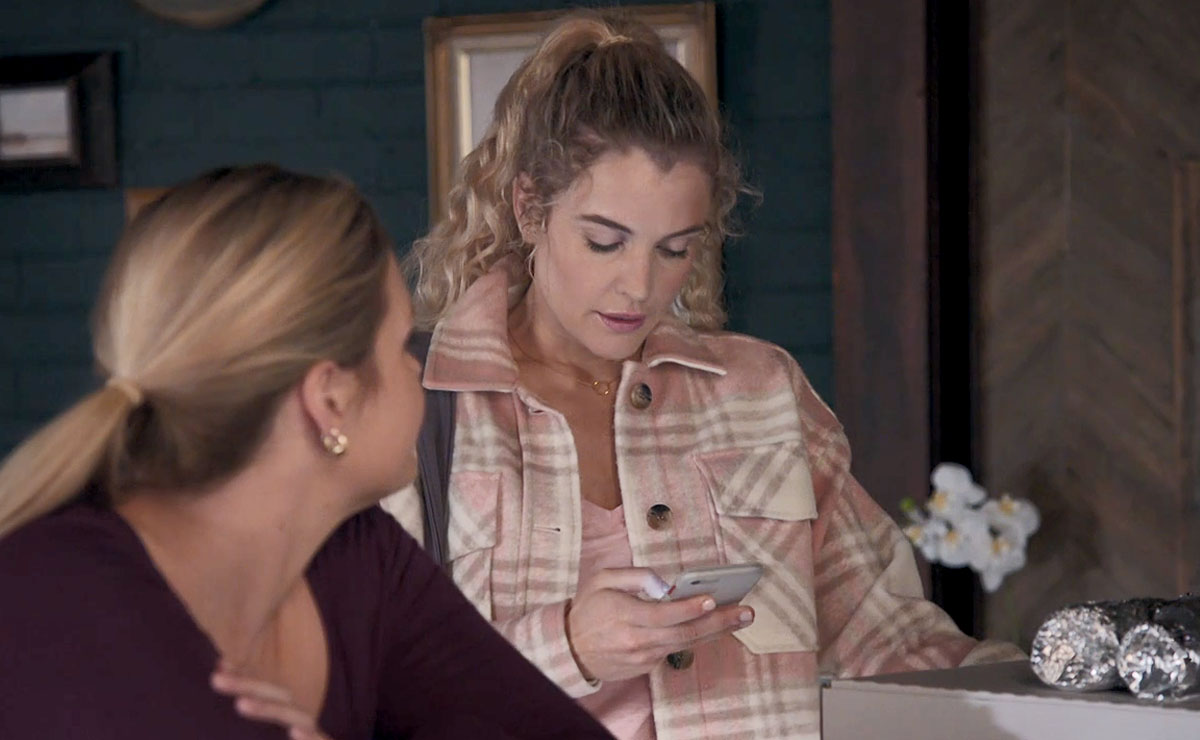 Fearing he was heading back to the bay to have it out with her, despite an AVO being in place, Bree spent several days hiding in her motel room with new beau Remi (Adam Rowland) supporting her.
Eventually realising that shutting herself away would be letting Jacob win, Bree resolved to move on with her life, and set out in public on a date with Remi.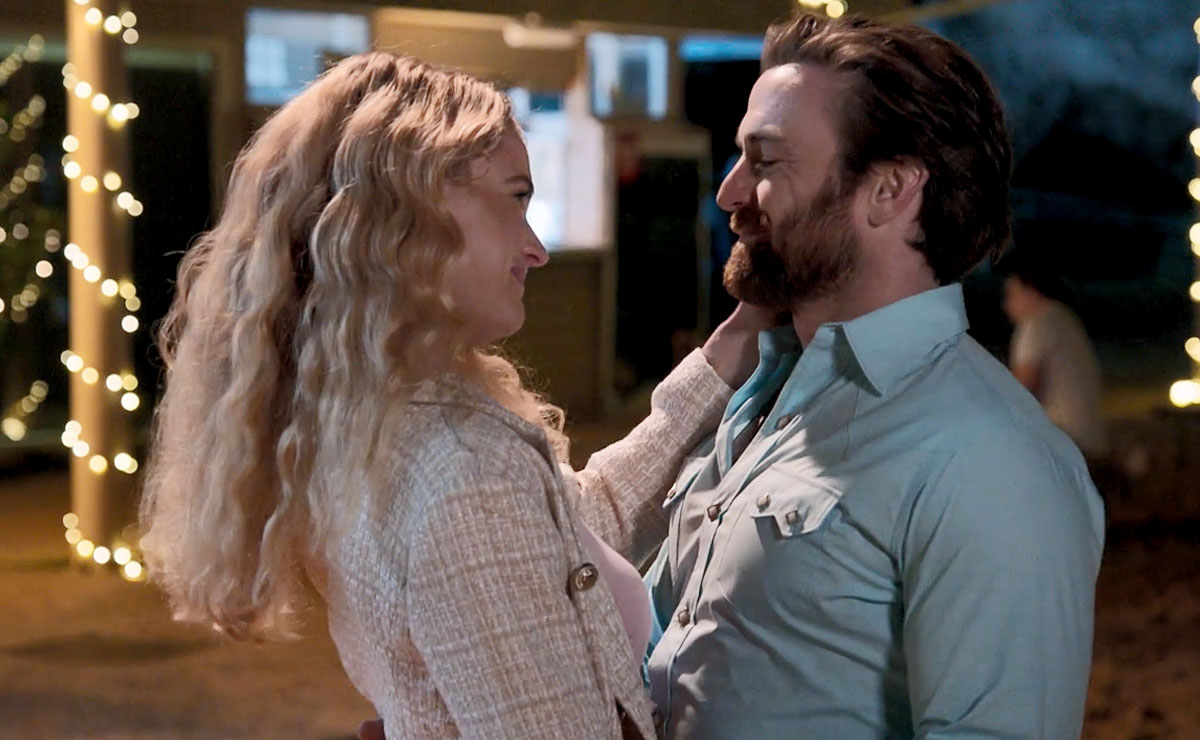 After a romantic evening at Salt, the two kissed outside the surf club, unaware that Jacob was indeed lurking nearby watching their every move.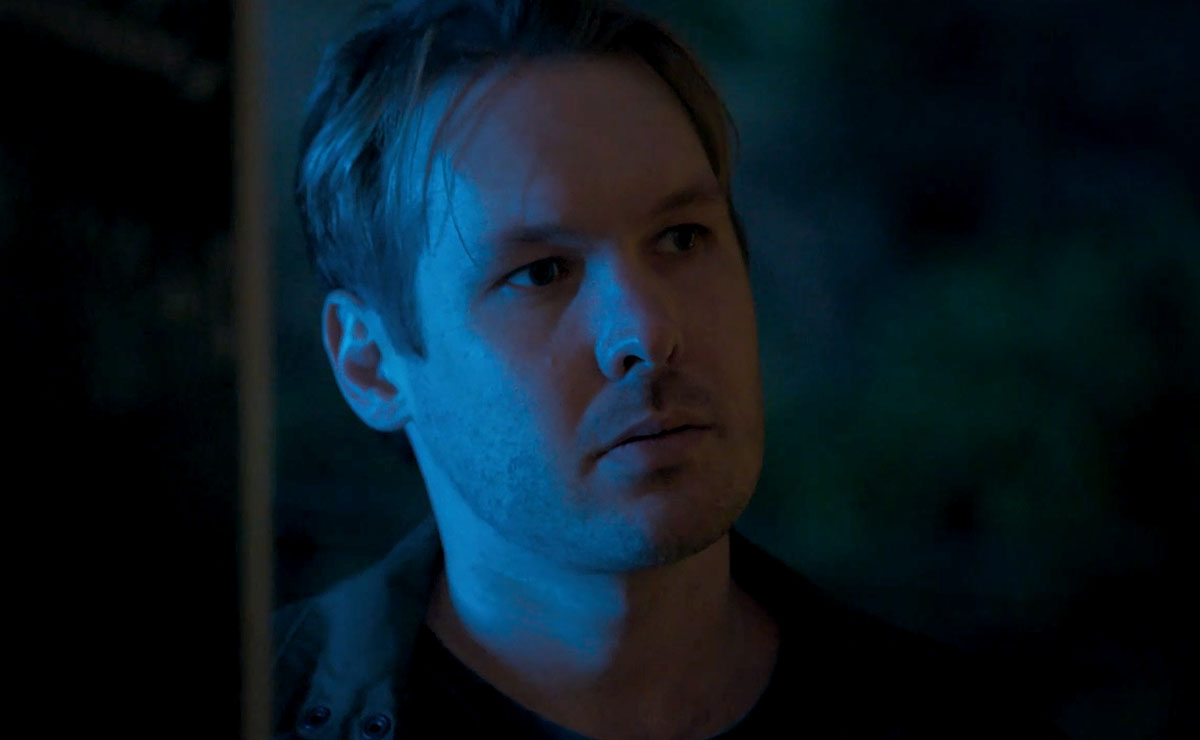 Next week, Jacob is sniffing around Remi's house on Saxon Avenue when he approaches Kirby (Angelina Thomson) and Theo (Matt Evans). Claiming to be a friend of Remi's, he asks the pair if Remi happens to be at home.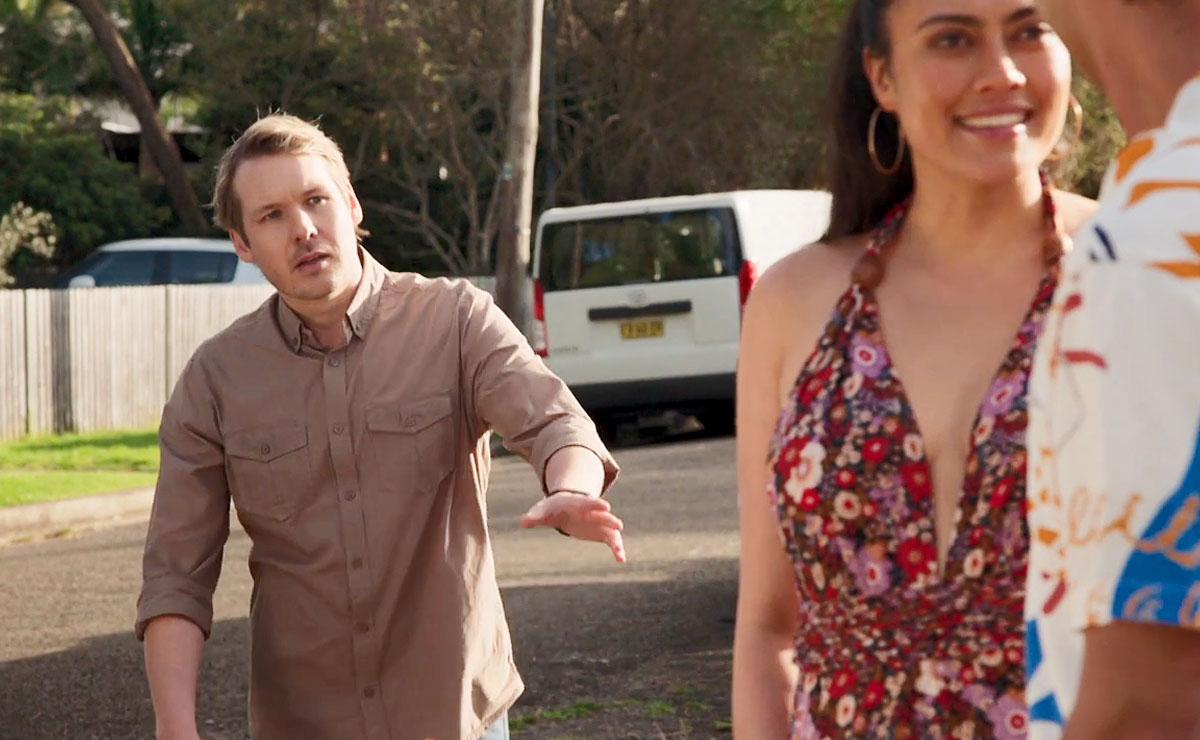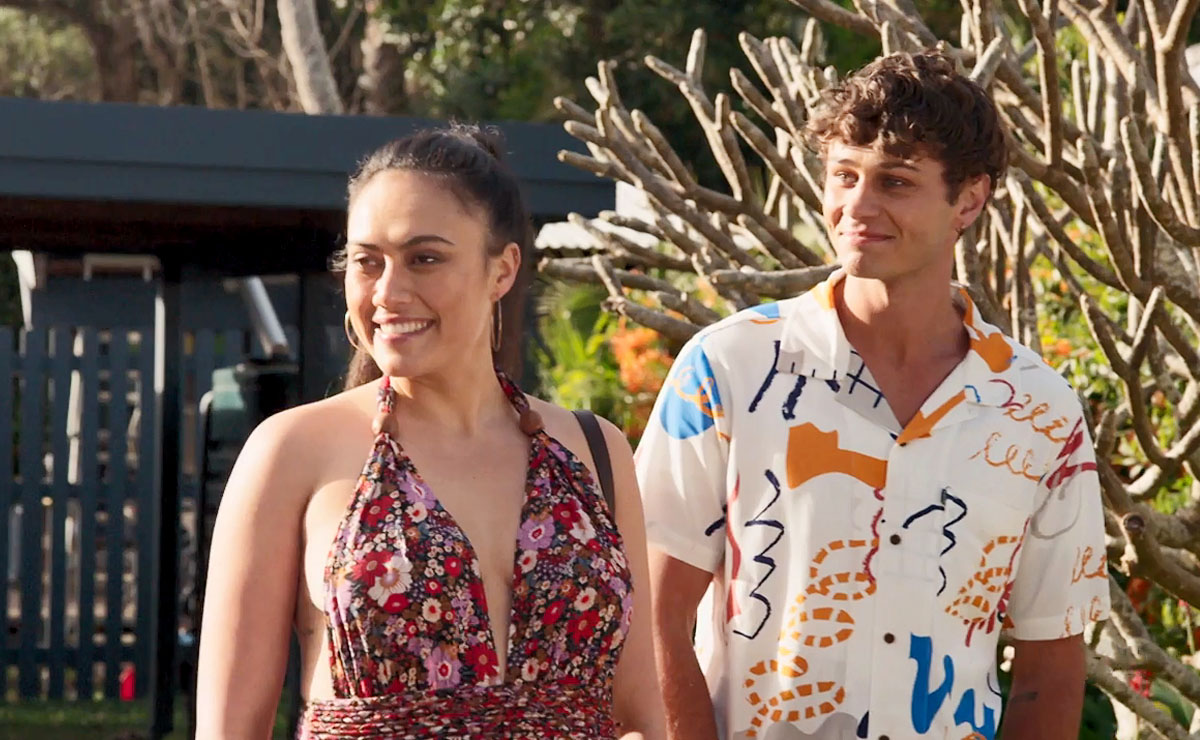 Once Theo and Kirby are out of the way however, Jacob lets himself into the house and seeks out Remi's room… where he soon finds a pair of Bree's earrings on the bedside table, alongside her work ID badge.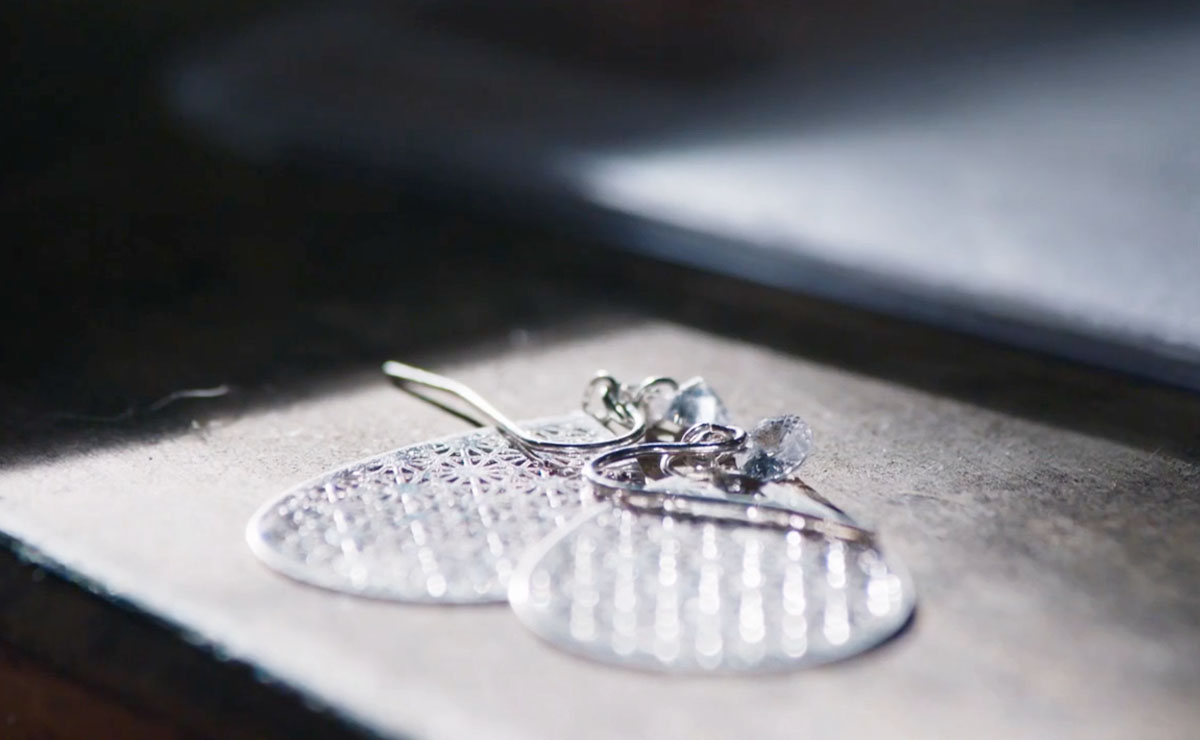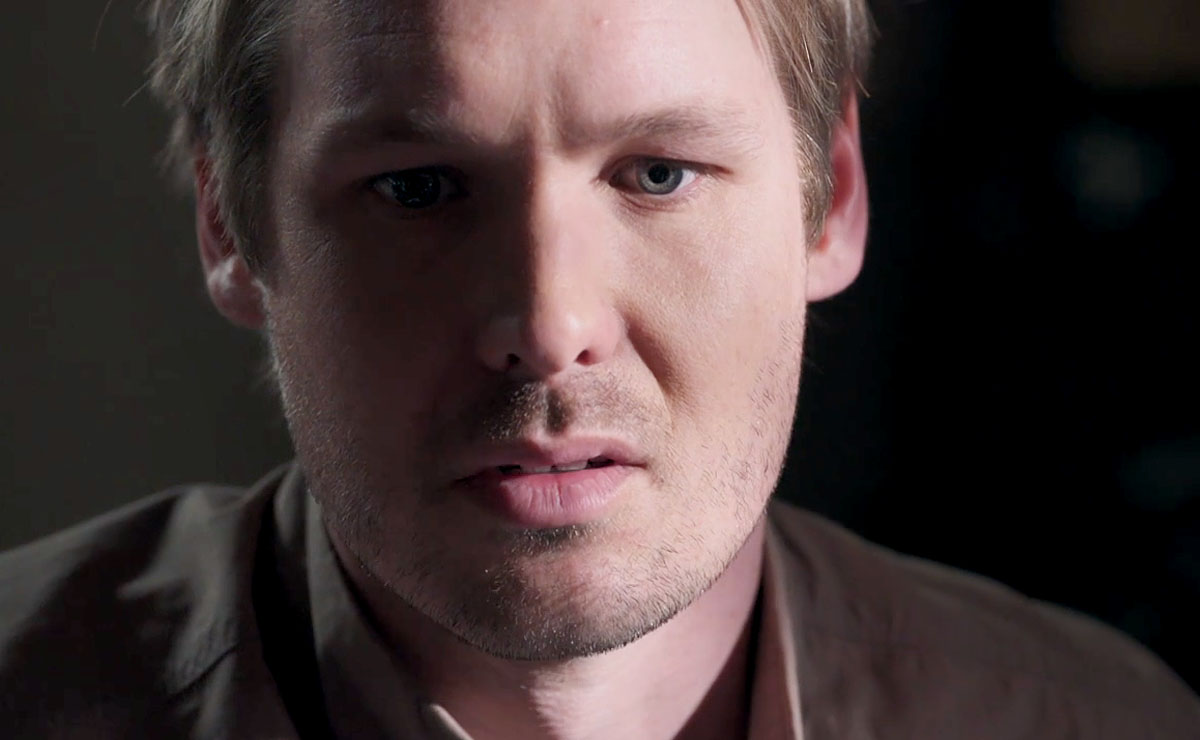 Meanwhile, Bree is feeling a lot more positive now that she's living her life again, even moreso now that she's moved rooms from the one she had previously shared with Jacob.
However, Bree's bubble is soon burst when she answers a knock at the door expecting it to be Remi… only to find Jacob standing there! (it seems staying in the same motel wasn't the most cunning of plans after all)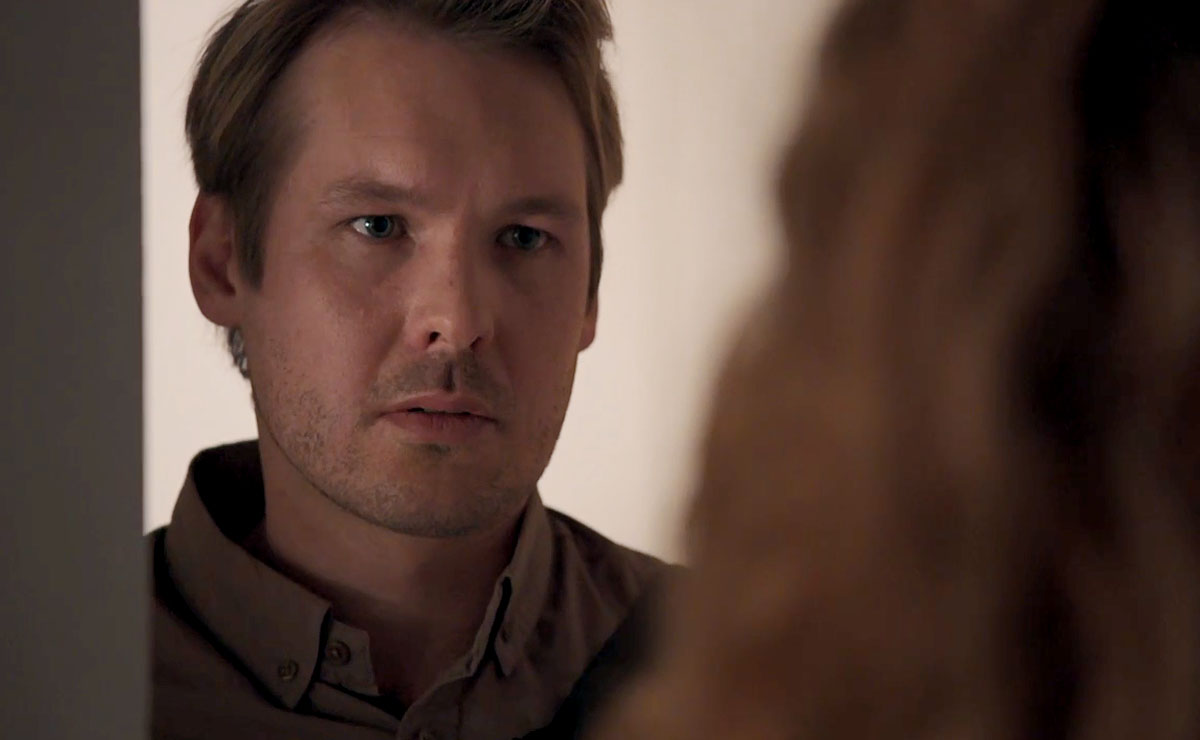 Jacob forces his way into the room as he warns Bree that she won't be seeing her boyfriend Remi again.
Whilst she attempts to deny everything, the evidence speaks for itself as Jacob shows her the items he picked up from Remi's bedside.
Bree attempts to reason with Jacob as she reminds him that he can't be here in Summer Bay, but Jacob is too incensed to listen, bemoaning about how it felt to be questioned over her wild 'accusations' whilst she was shacking up with Remi on the other side of the country.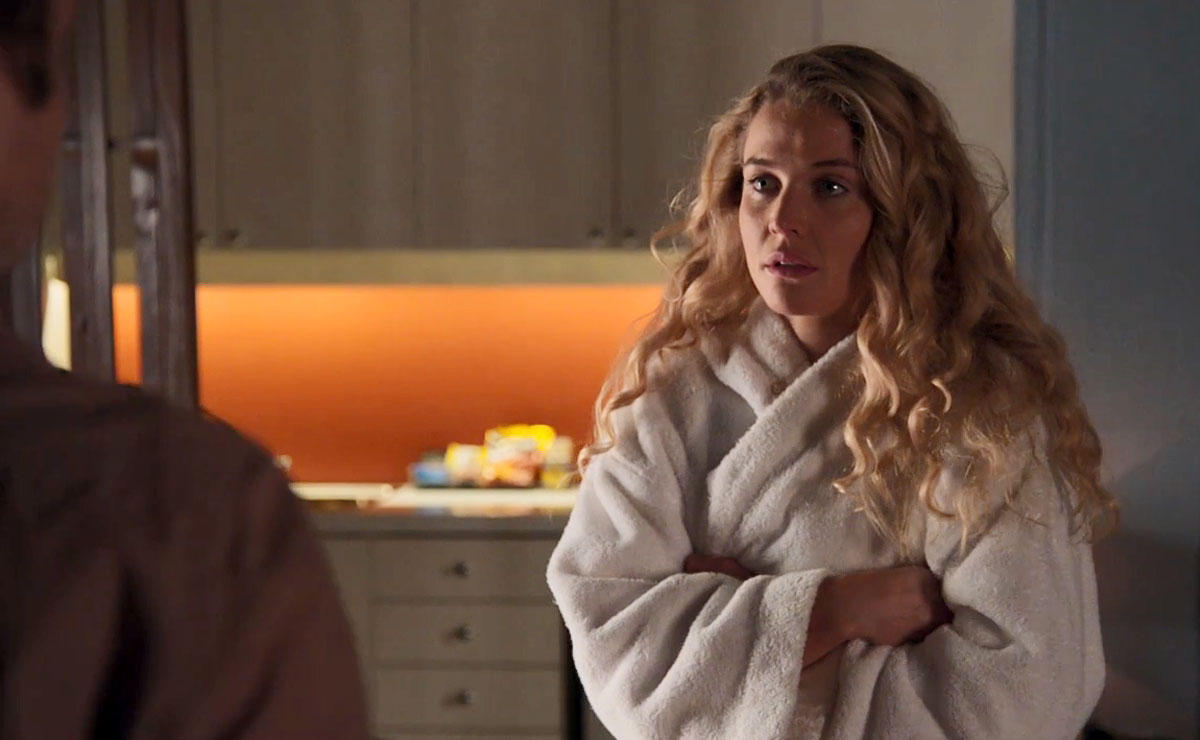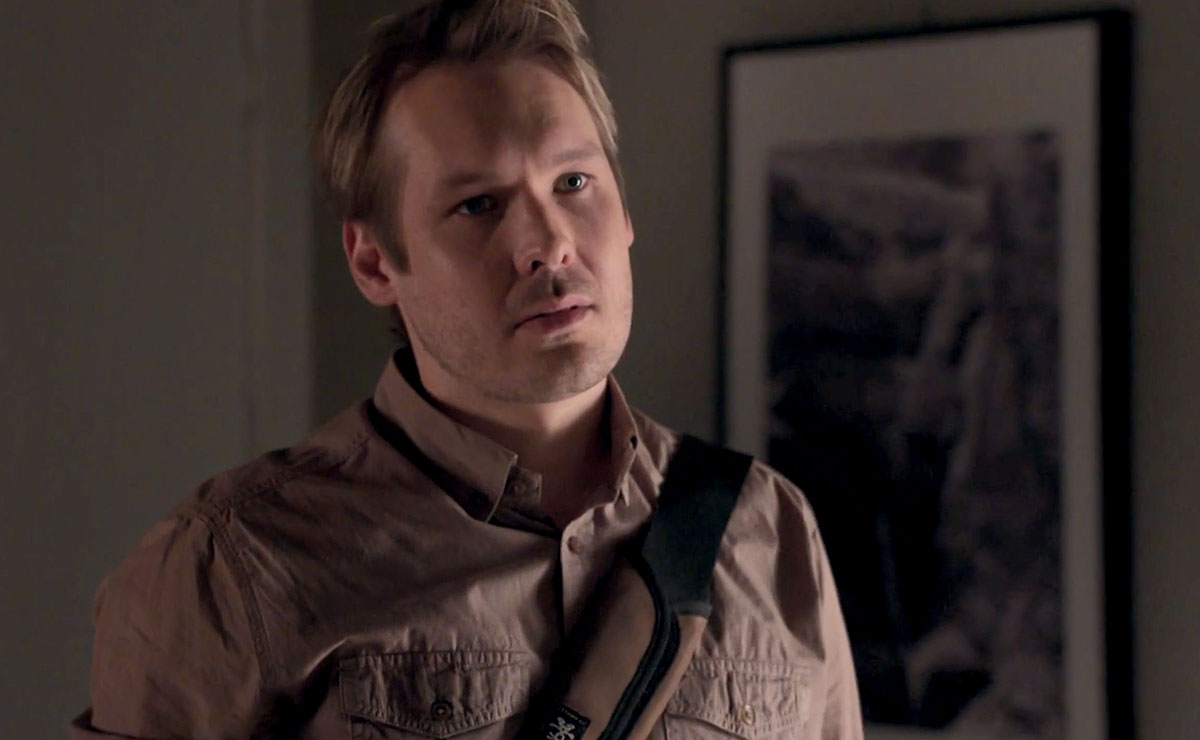 As Jacob tells her to pack her things, Bree tries to stand up to him, but that only makes him more angry as he demands she get dressed immediately.
Back at the Lyrik house, Kirby and Theo quiz Remi over his new relationship, before asking whether his 'friend' caught up with him. Remi's confused until he hears a description of the guy, and immediately goes into panic mode.
Unable to get Bree on the phone, Remi rushes out to the motel, warning Kirby and Theo to call the police if Jacob returns.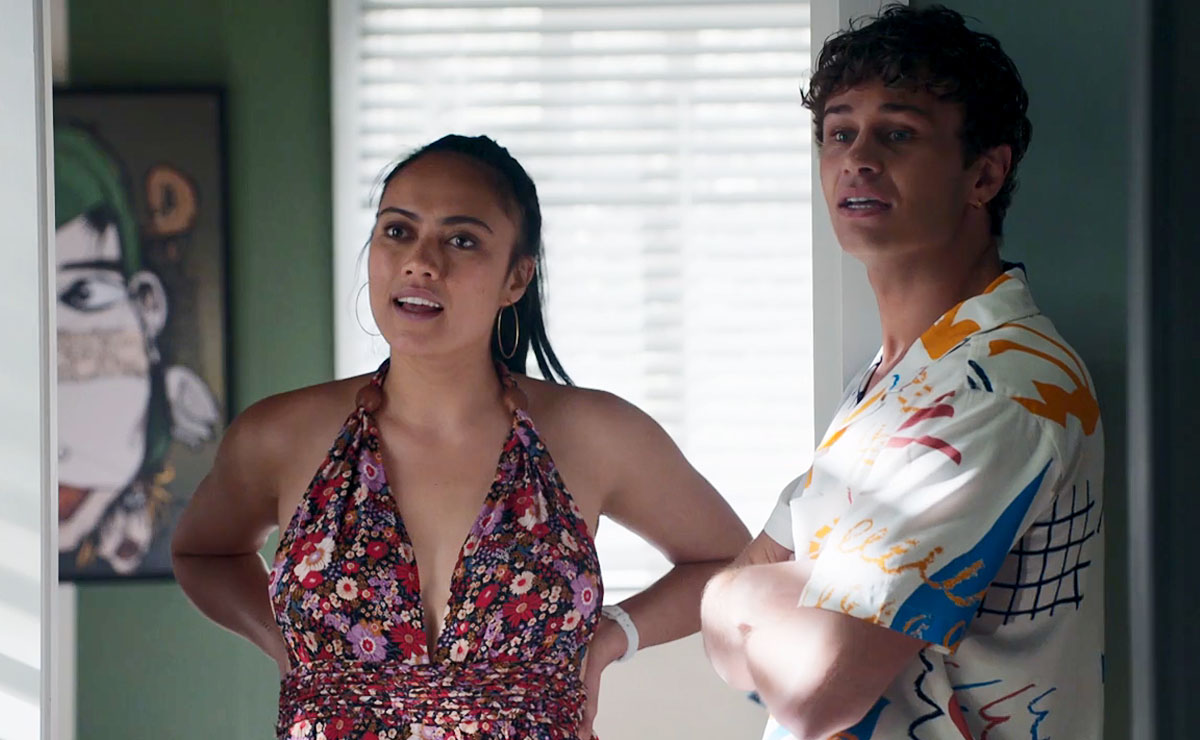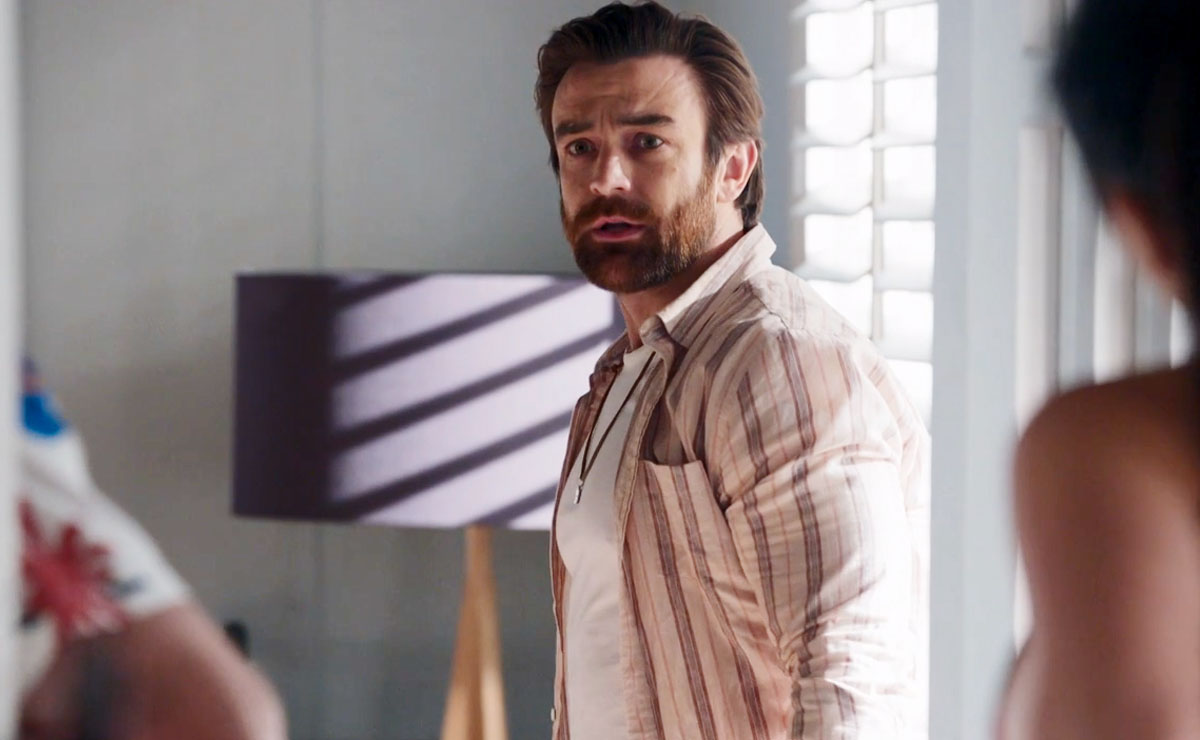 As Remi lets himself into the motel room, he finds Jacob holding Bree captive. Feeling he has no other option, Remi follows Jacob's order to sit down.
A terrified Bree continues to pack as Jacob cable-ties Remi to the chair, as Remi quizzes him on how he sees this ending. Jacob is unperturbed by the fact that he'll be on the run from the police if he kidnaps Bree, clearly having a plan to stay out of their way.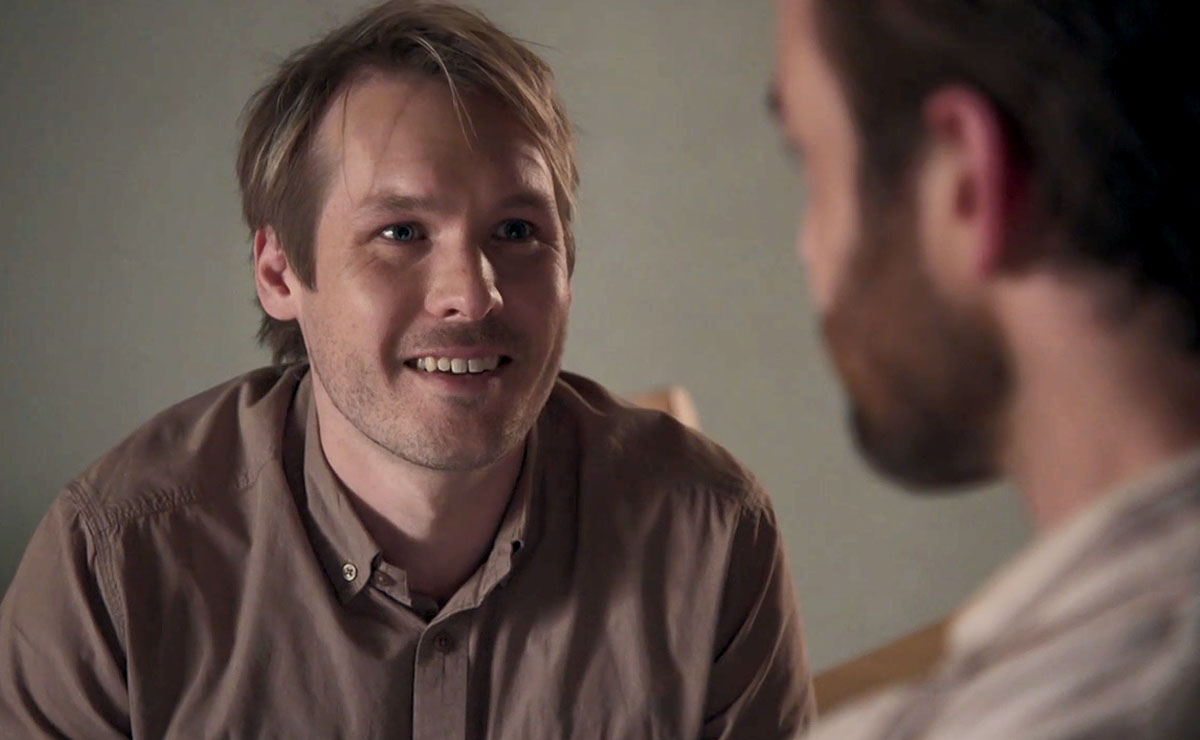 Desperate to find a way out of the situation, Bree promises Jacob that she'll go to the police and say she fabricated the allegations, but as she tries to convince him that Remi means nothing to her, Jacob doesn't believe her.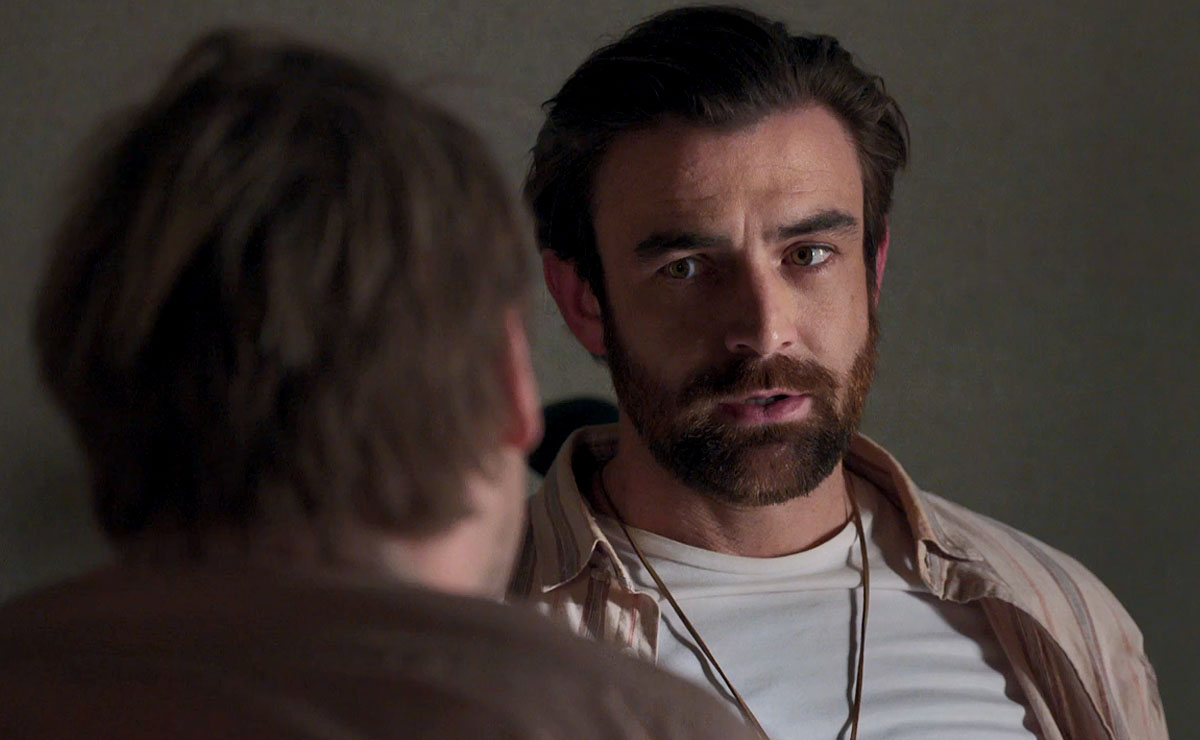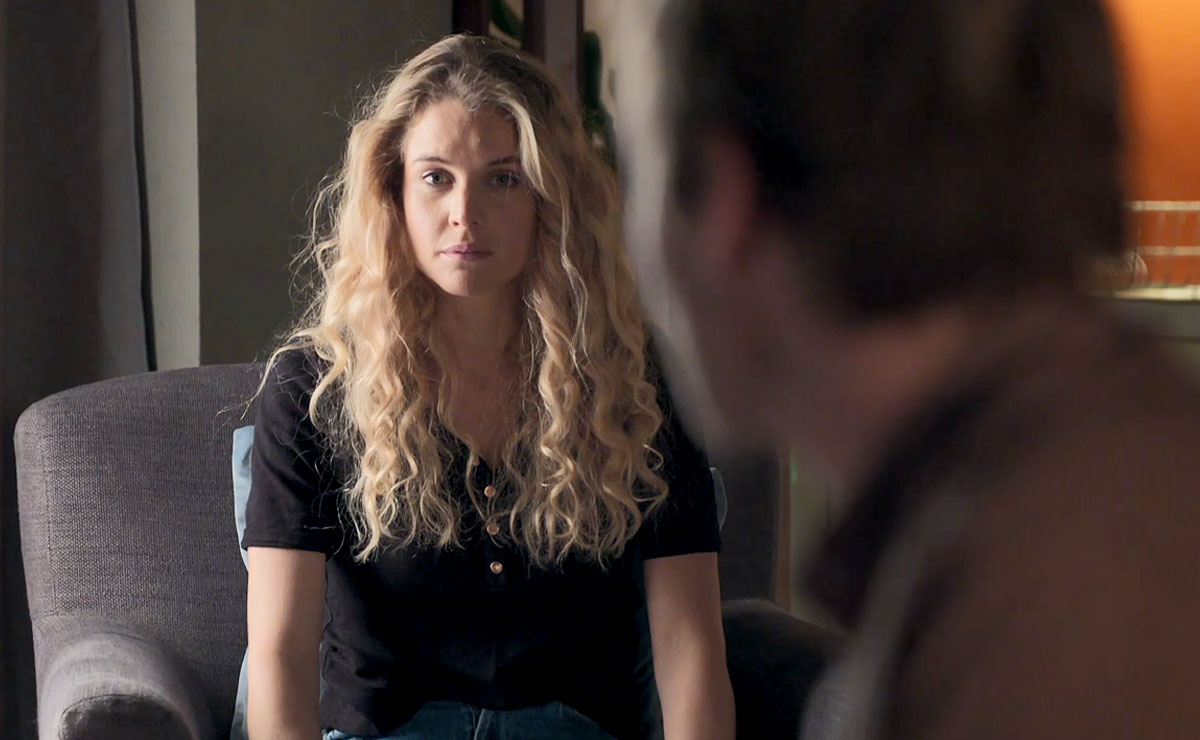 Deciding to hit guitarist Remi where it hurts, Jacob suddenly pulls a hammer out of his backpack, and smashes it down onto Remi's bound hand with a sickening crunch!
Remi does all he can to hide his pain from a horrified Bree, but it's plain to see that he's in agony as she begs Jacob to let her tend to his injury.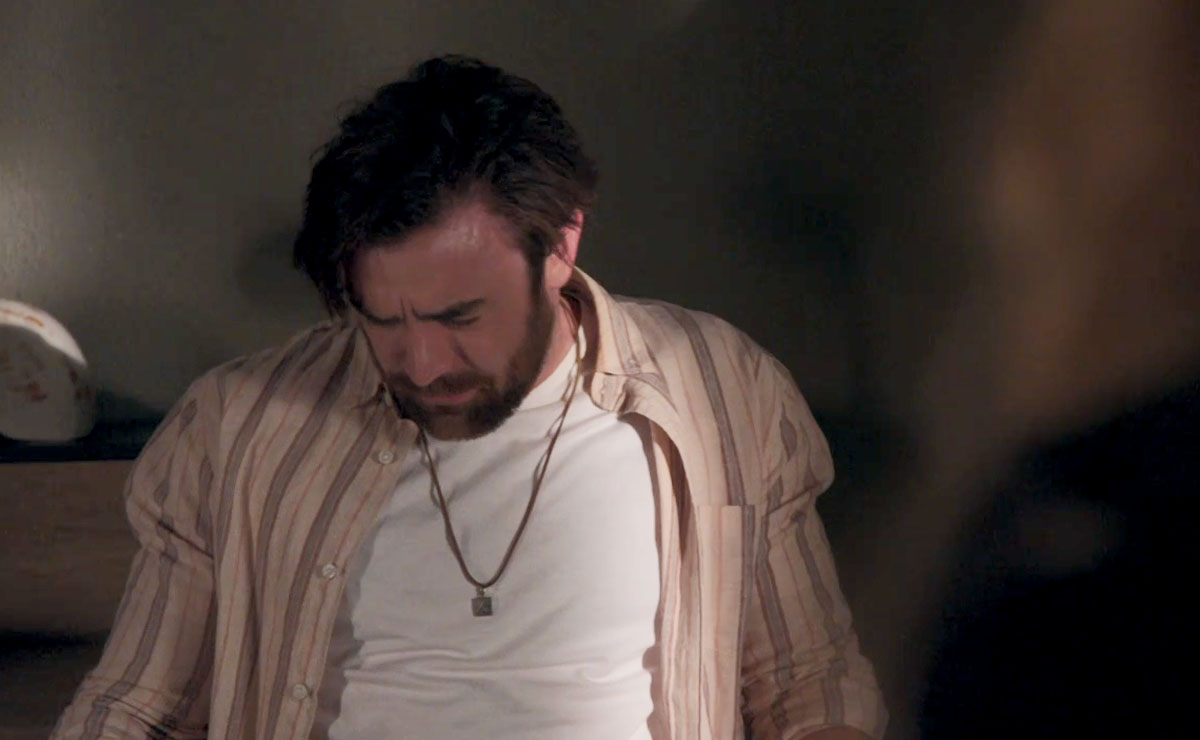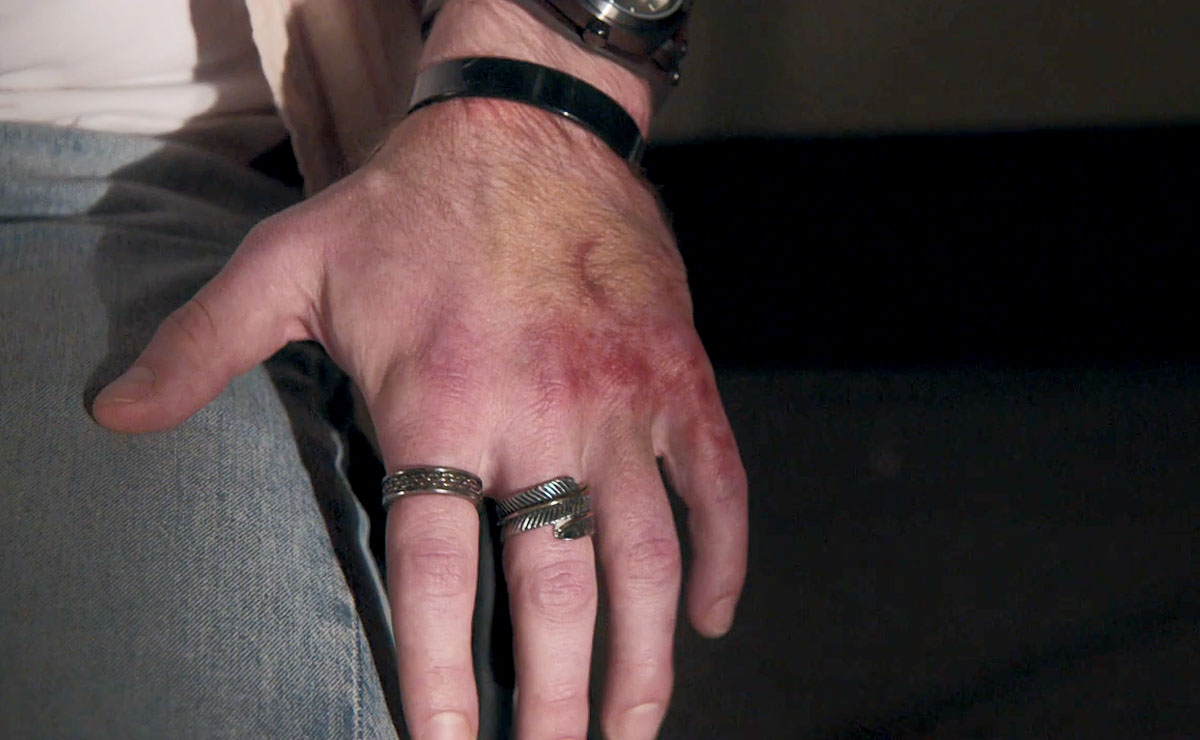 Jacob then issues Bree with a chilling ultimatum, either she leaves with him now, or he'll put Remi out of his misery for good…
Not wishing to inflict any more pain on Remi, Bree reluctantly agrees to Jacob's demands and is forced to leave a gagged and bound Remi alone in the motel room.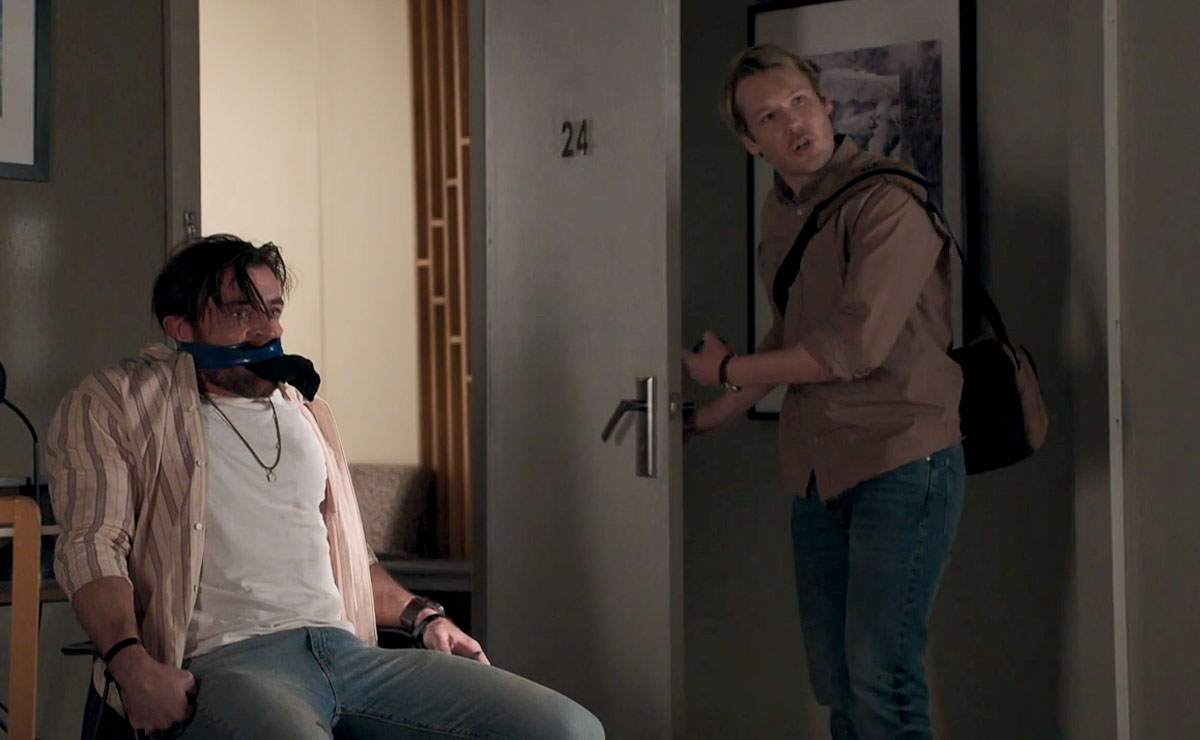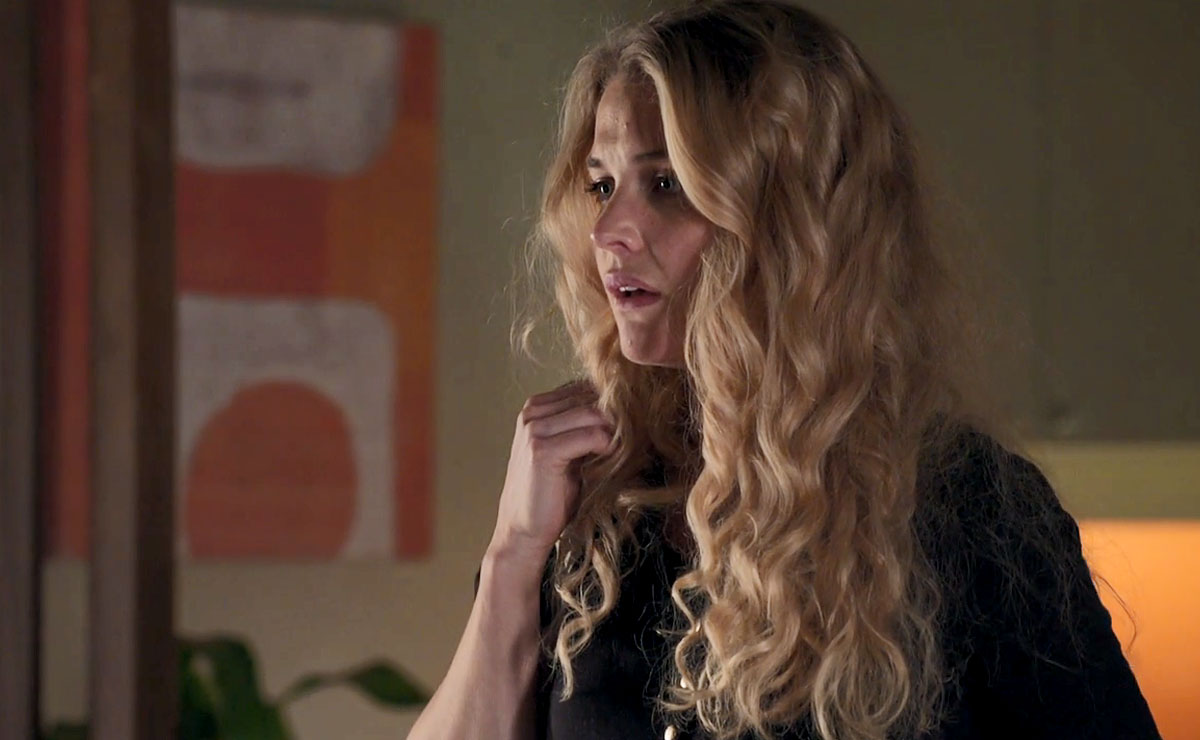 Kirby and Theo soon find themselves worrying for Remi's safety when they learn the truth about Bree's husband from Mackenzie (Emily Weir).
Kirby finds local cop Rose (Kirsty Marillier) and shares her concerns, but will they be able to get to Remi or Bree in time?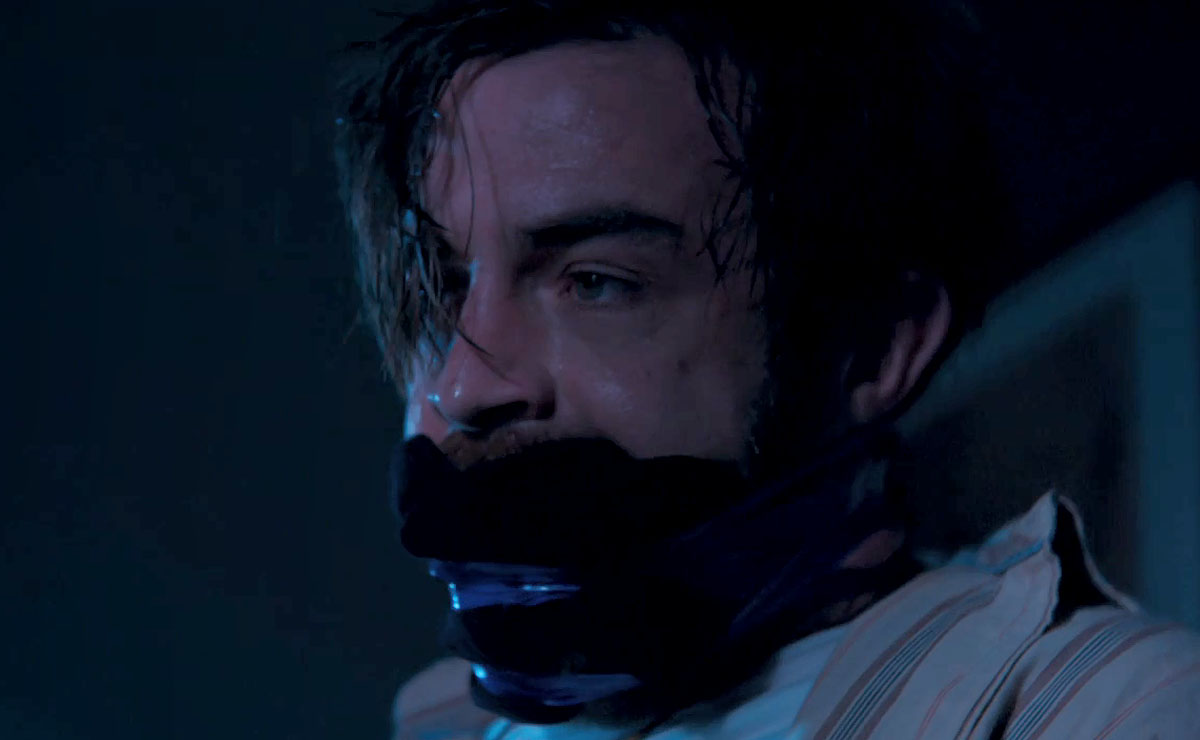 ---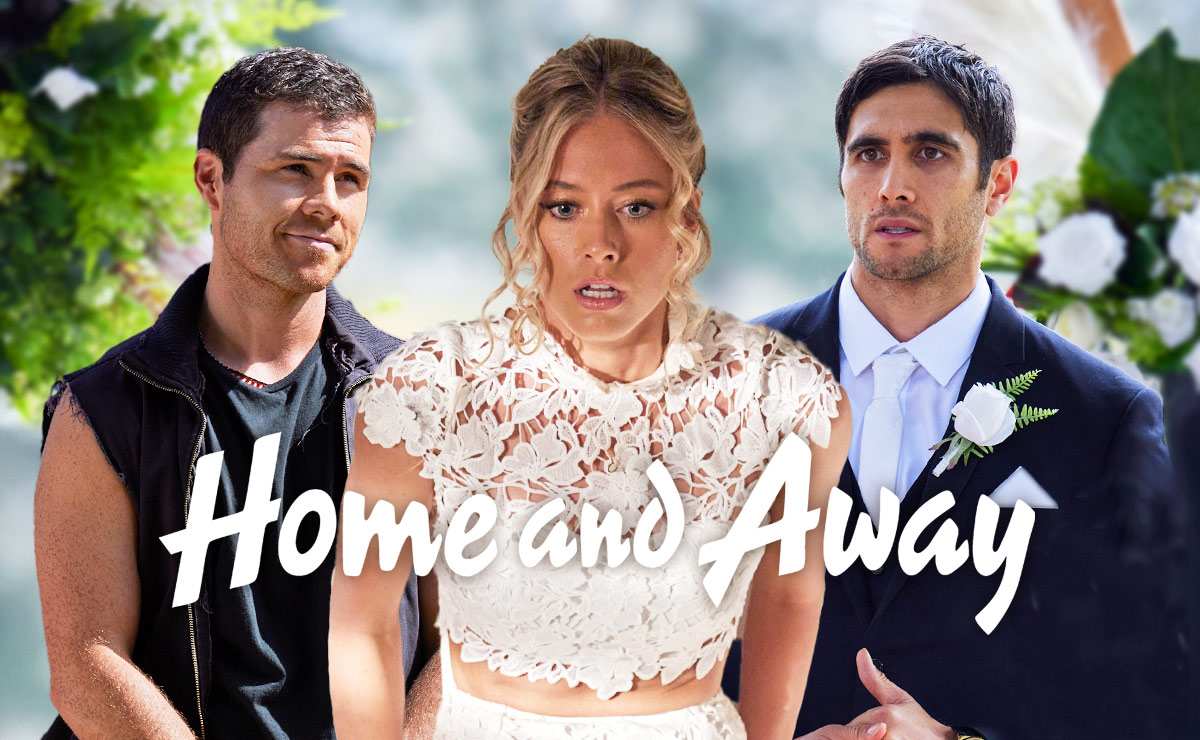 Felicity's cold feet threaten to derail her and Tane's wedding, but it's the return of the bikie gang that will see the day end in disaster.
---
Monday 27th February (Episode 7941)
Rose's olive branch turns into a competition. Theo gets his first taste of fandom. Bree's worst nightmare comes to life.
Tuesday 28th February (Episode 7942)
Kirby follows her gut. Rose sweats her way into Stacey's good books. Remi faces Jacob's vengeful wrath.
Wednesday 1st March (Episode 7943)
Eden stays strong for Remi. Ziggy and Dean struggle to fit in at birthing class.
Thursday 2nd March (Episode 7944)
Cash opens his heart to Eden. Is Felicity in danger?
Friday 3rd March (Episode 7945) – 2022 SEASON FINALE
Tane keeps a wary eye out for his bride's arrival. Eden bares her heartbreak over Cash. Felicity and Eden are driving towards disaster.
Spoilers in your inbox every weekend!