Home and Away Spoilers – Dean accused of abuse after Ziggy's fall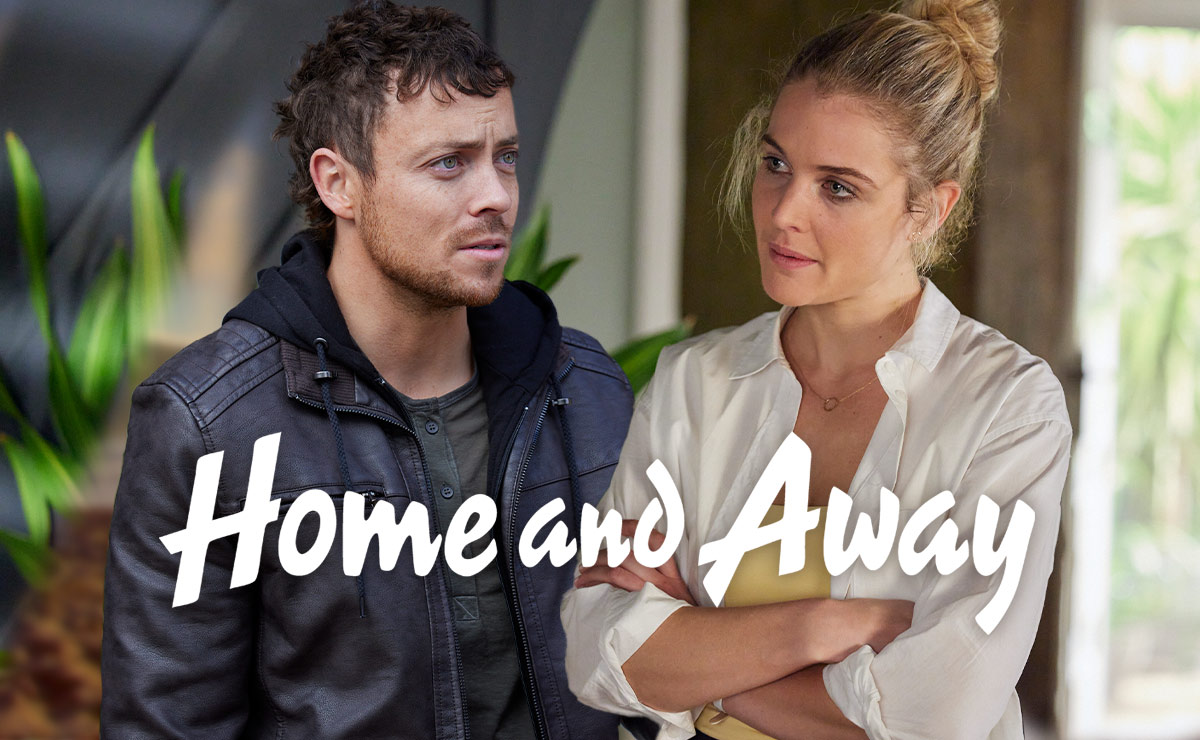 Next week on Home and Away in the UK, Bree accuses Dean of abusing Ziggy after she's taken to hospital. With her experiences with Jacob clouding her judgement, is she about to make a huge mistake?
Ziggy's (Sophie Dillman) pregnancy is perhaps going as well as can be expected for a resident of Summer Bay. After getting over the initial shock of learning that she and Dean (Patrick O'Connor) were expecting, Ziggy had a wobble about going for her 12-week scan before discovering she was actually a lot further along than anticipated.
With a collapse after inhaling chemical fumes in the garage, and a rush to the hospital after experiencing what turned out to be harmless cramps, Ziggy has now been dealt a much more serious concern after losing her footing on the stairs at the surf club.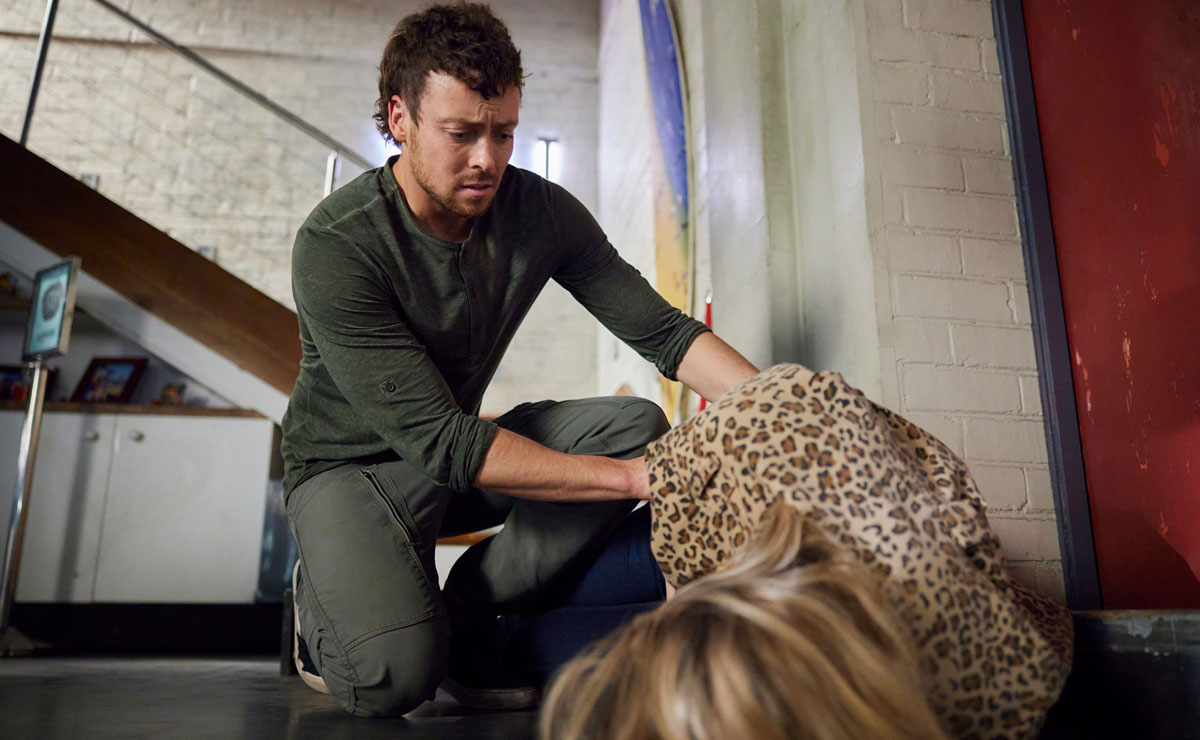 As we pick up the action next week, Dean is doing his best to comfort Ziggy as she lies on the floor waiting for the ambulance, both concerned for the baby after the hard fall.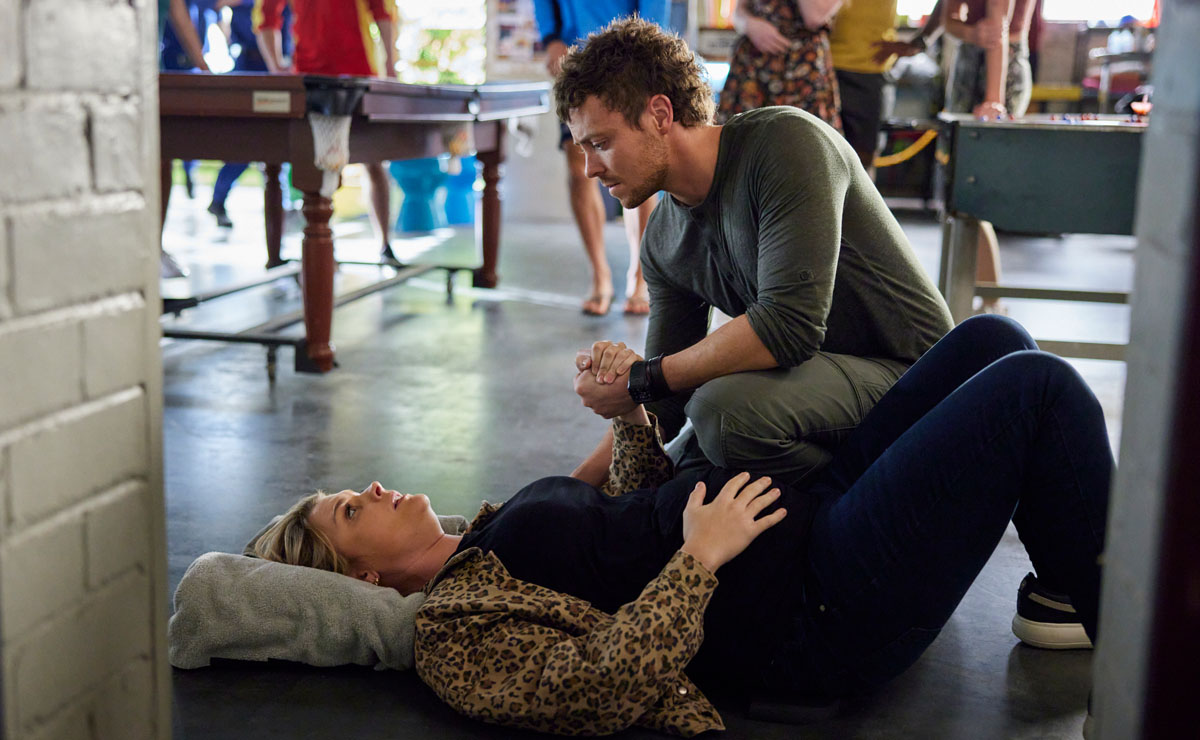 Paramedic Xander (Luke Van Os) is soon on the scene, and after ascertaining that Ziggy has pain in both her stomach and legs, he takes her to Northern Districts Hospital. But little do Dean and Ziggy realise that their baby is not going to be their only worry…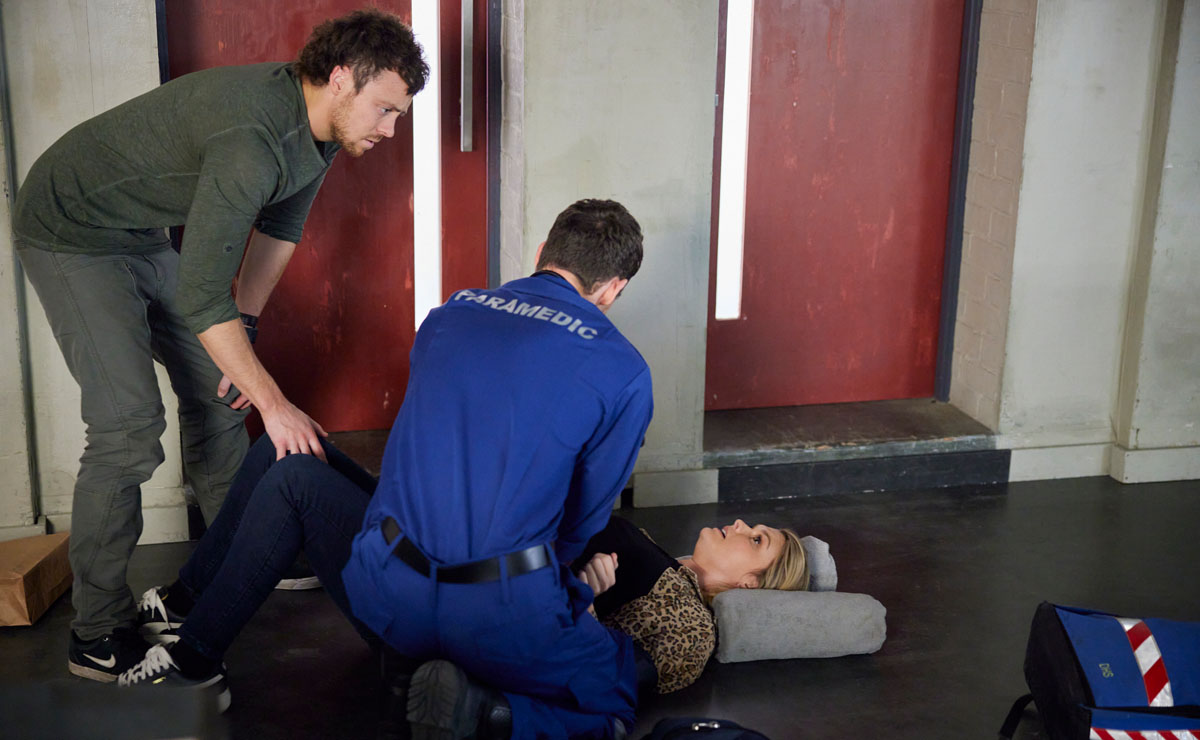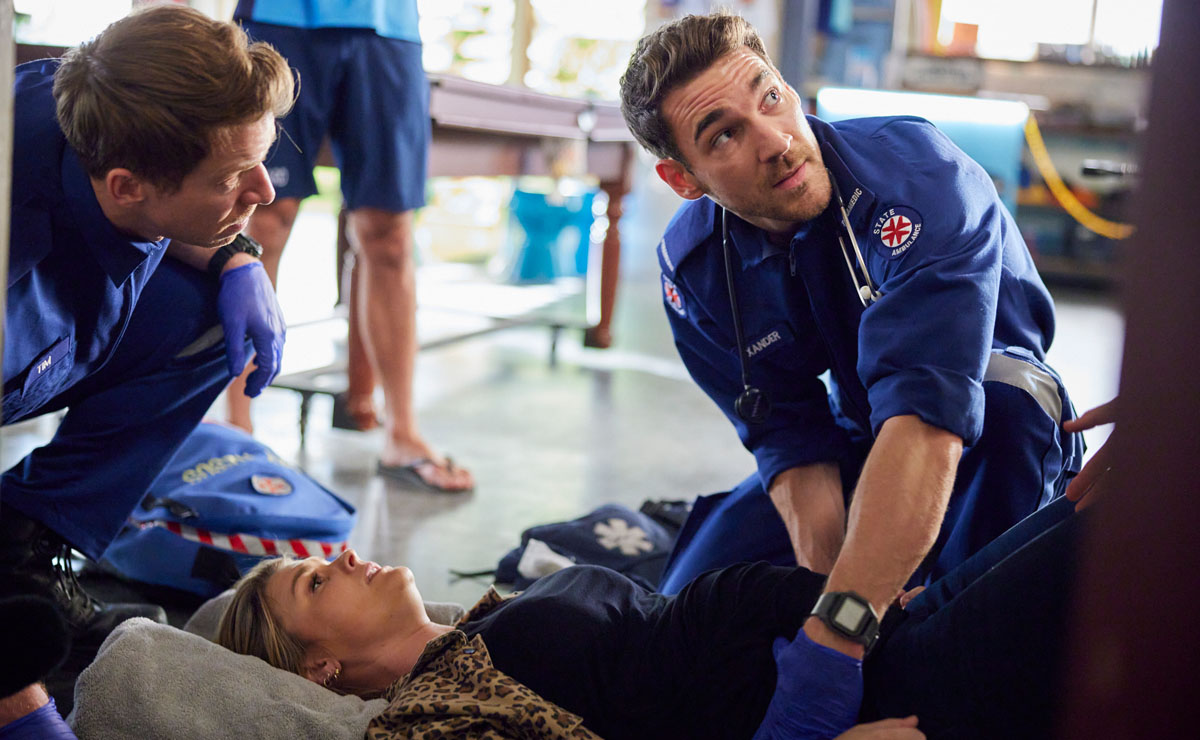 As Dr Bree (Juliet Godwin) oversees Ziggy's admittance, orders a spinal scan, and questions her on what happened, an impatient Dean can't help but try and rush things along.
Never known to keep calm and collected in a crisis, the insistence in Dean's voice and his reluctance to leave Ziggy's side puts Bree on edge.
Bree is of course currently struggling to deal with her abusive husband, Jacob (Alex Williams). Having managed to convince him to return to Western Australia for three further months of work, Bree has so far refused to take the next step by reporting Jacob to the authorities, much to the frustration of Remi (Adam Rowland).
Dean's agitation continues as Bree sets up an ultrasound, and both he and Ziggy are relieved when they hear the baby's perfectly healthy heartbeat. When Dean jokingly insists that Ziggy is never walking down stairs again, and that he's never letting her out of his sight, Bree's uncertainty about him grows further.
Relief turns to panic again when Bree then spots that Ziggy is bleeding, and as she arranges an urgent internal ultrasound to check on the placenta, Dean is on the verge of losing it. As he repeatedly asks Bree what's going on, she points out that getting angry won't help the situation.
"Believe me, you'd know if I was angry," is Dean's reply… and it sends a chill down Bree's spine.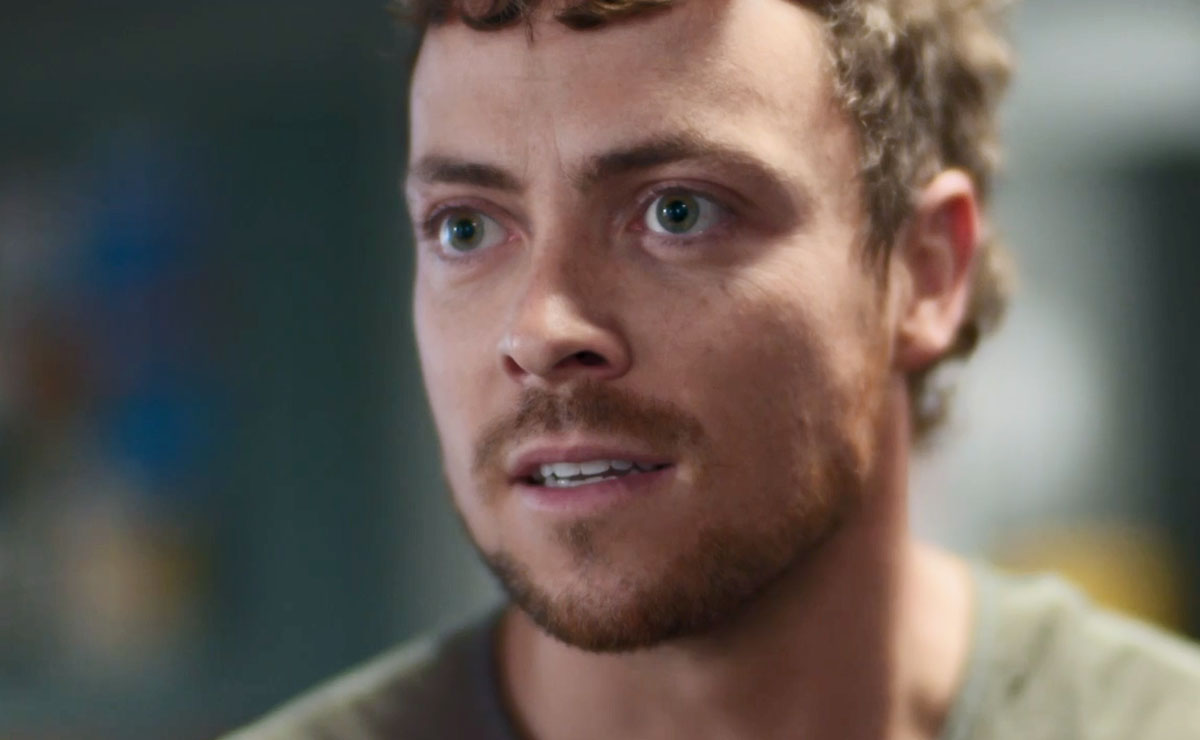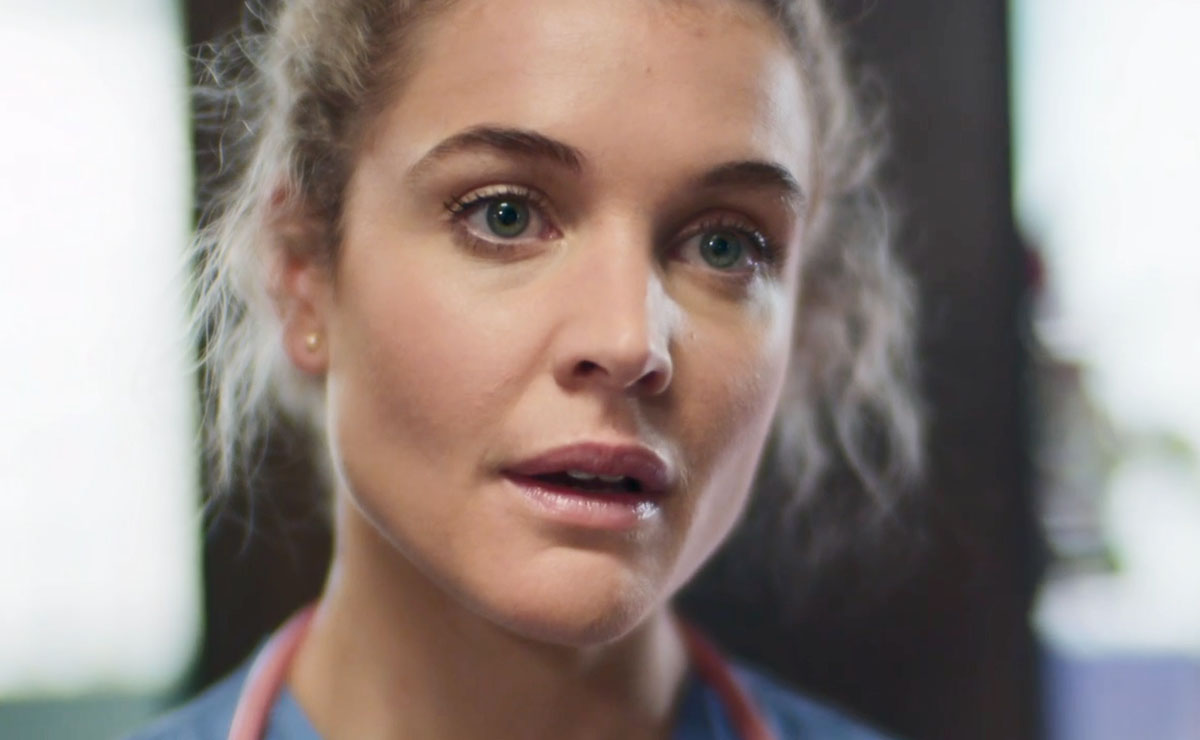 "Dean's tone is triggering for Bree and alarm bells start ringing," Juliet Godwin explains.
Thankfully the scan comes back all clear, but Bree instructs Ziggy to remain on bedrest for a week to ensure the placenta stays intact. When Dean reiterates what Bree says, telling her that there'll be no exceptions, Bree suddenly decides to keep Ziggy in overnight and asks Dean to go and collect some belongings for her.
With Dean out of the way, Bree questions Ziggy on how Dean has been handling things… but when she then spots a bruise on Ziggy's leg that she can't account for, Bree jumps to the wrong conclusion.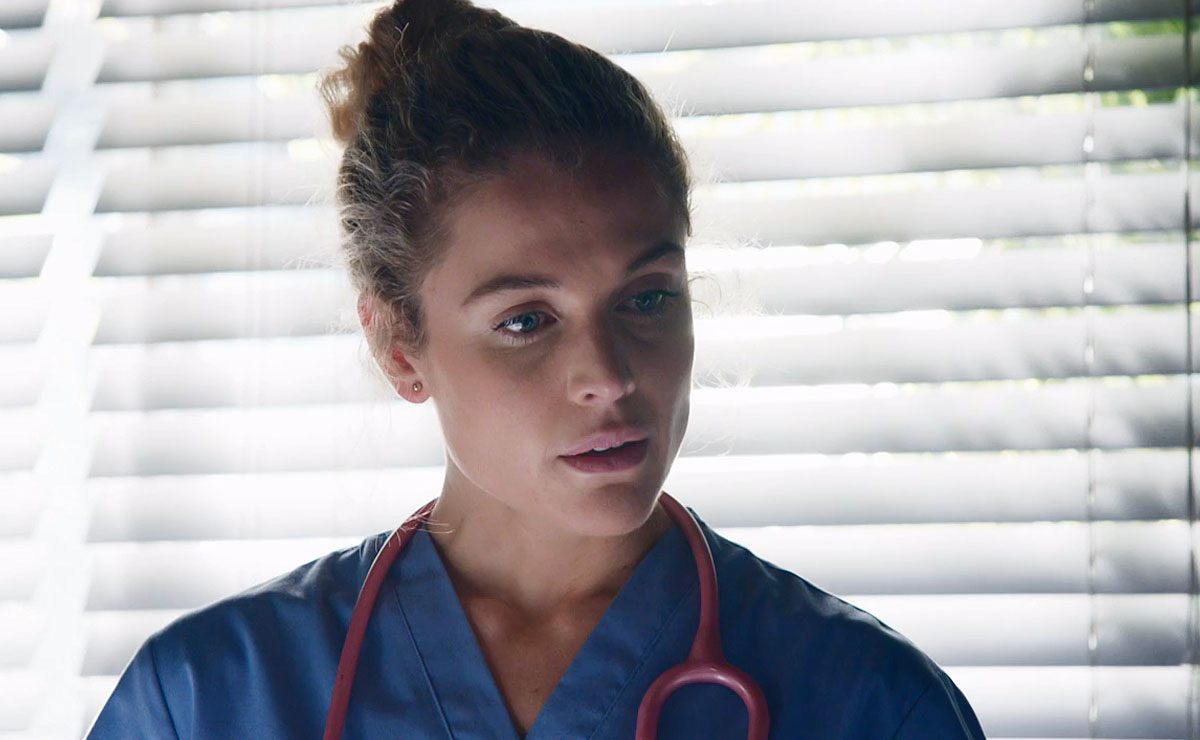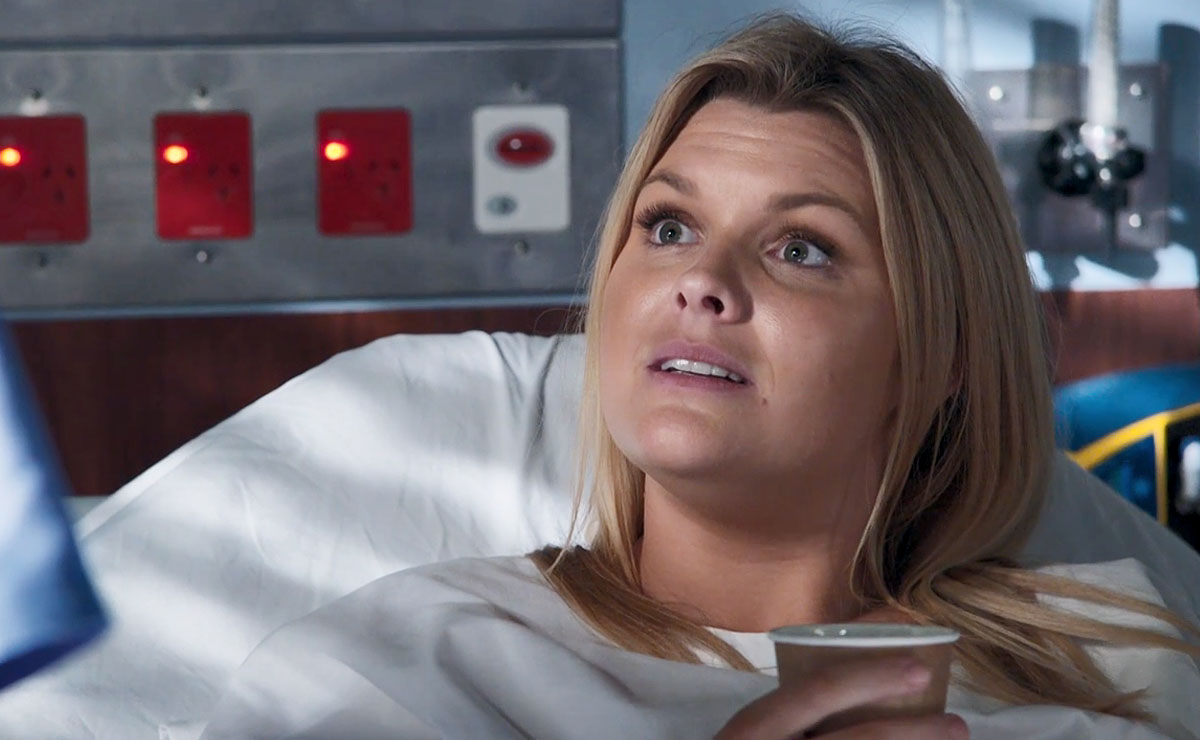 "When Bree sees the bruise on Ziggy's leg, this confirms in her mind that Ziggy is being abused." Juliet continues. "Bree has far too often experienced having to make excuses for her own injuries, she won't sit back and watch someone else suffer in silence."
Dean returns to the hospital and insists on stopping by Ziggy's side all night, which in Bree's mind only further confirms her theory.
The next morning, Ziggy has an emotional moment as she apologises to Dean for not listening to him about overdoing things. Hearing only one side of the conversation, Bree decides to take action. Getting through to Cash (Nicholas Cartwright) at the police station, Bree states that she wants to report a case of domestic violence!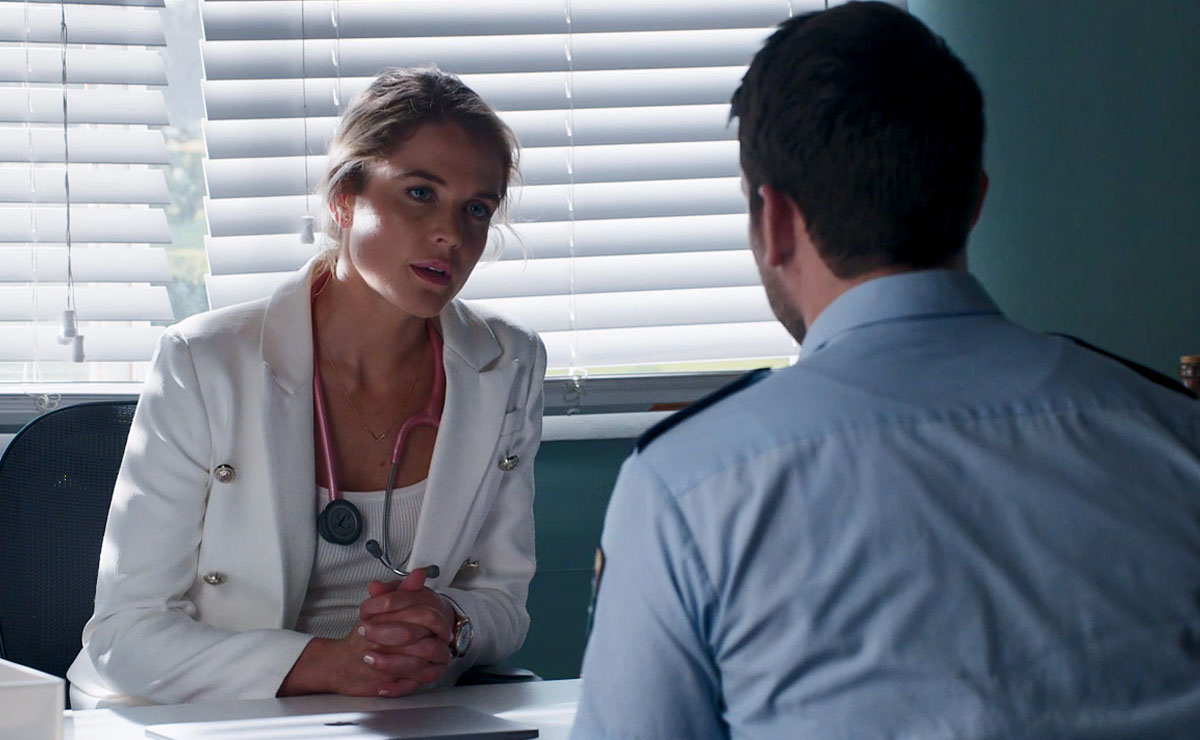 Cash is reluctant on arriving at the hospital and hearing that it's Ziggy who needs protecting, but Bree insists that it's a textbook case.
Ziggy is understandably confused by Cash's presence, and is horrified when she realises that Dean is being accused of physically abusing her.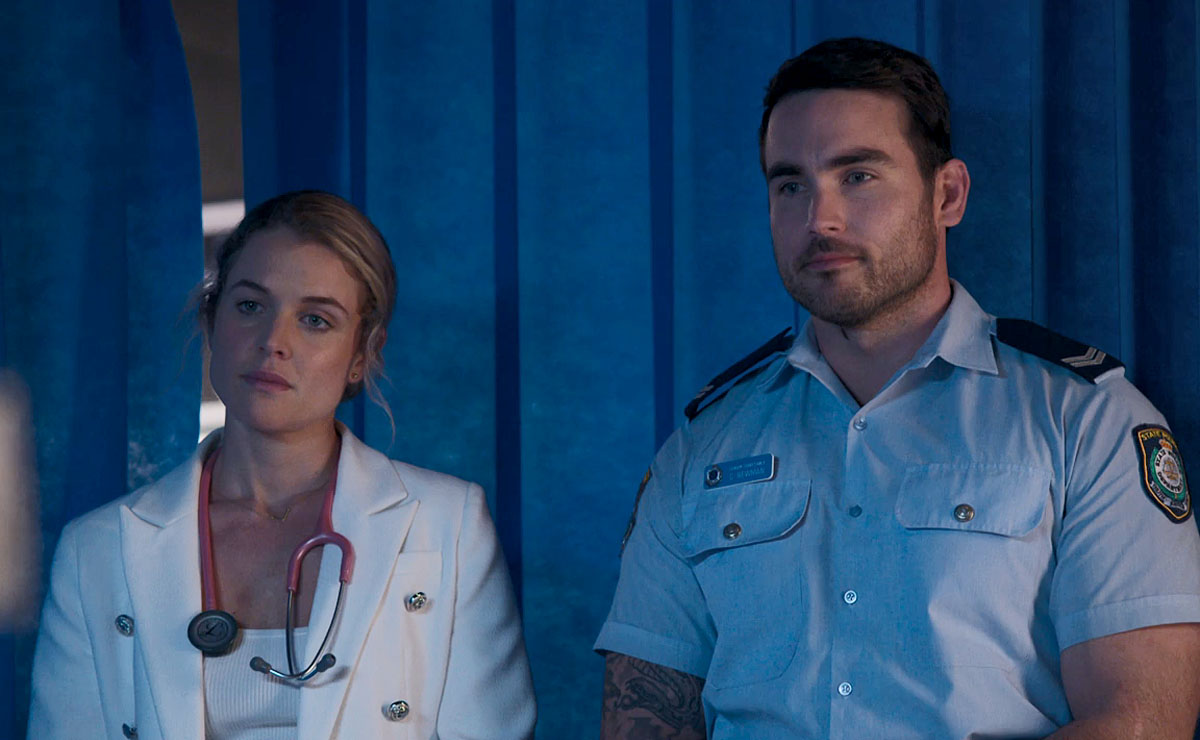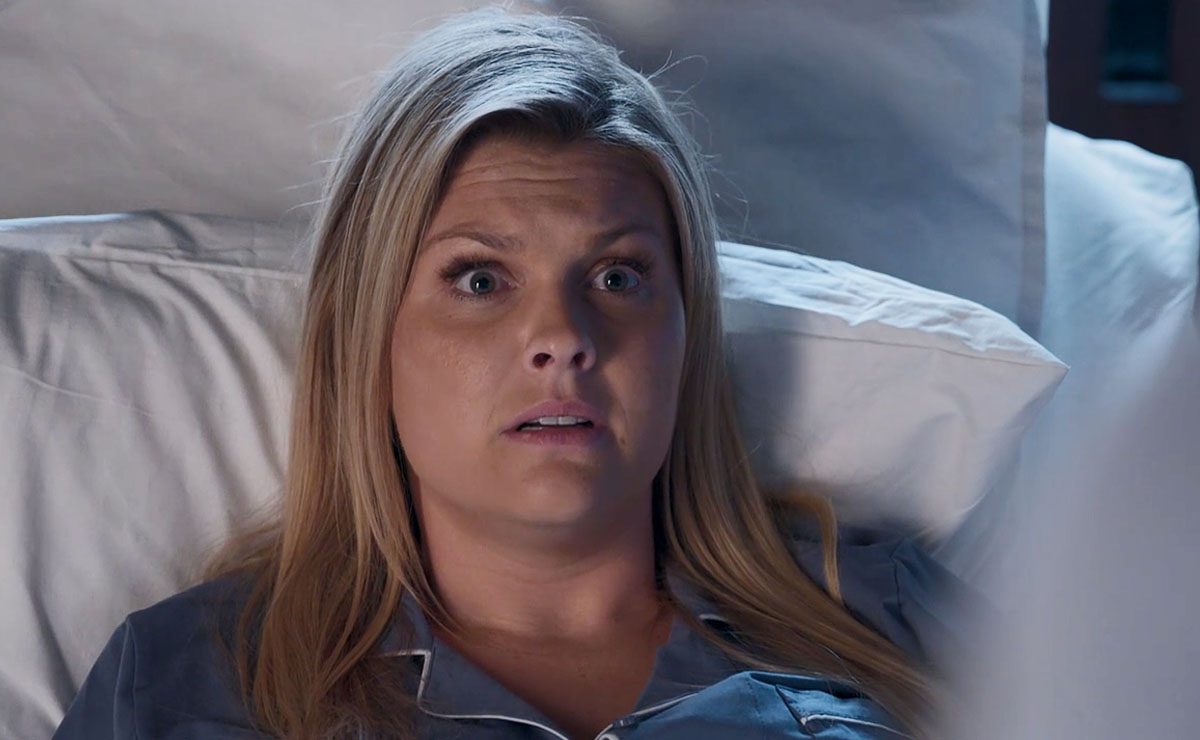 Despite Ziggy's insistence that Bree's got it all wrong, Cash is forced to restrain Dean from approaching when he returns to the ward. As Dean begins to kick off, Cash has no choice but to drag him down to the police station.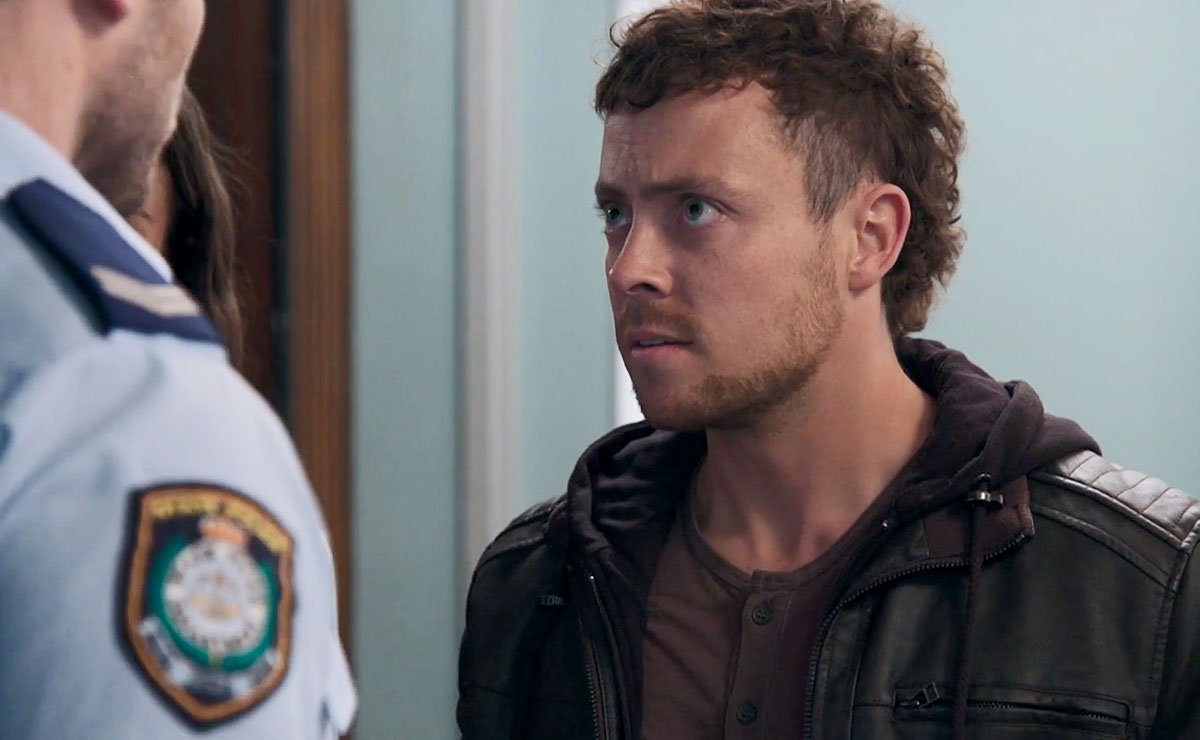 Both Dean and Ziggy are at a loss as they repeatedly try and convince everyone that there's been a huge misunderstanding, and as Ziggy's anger begins to boil over, Bree starts wondering if she did make the wrong decision after all.
When Remi hears of what's happened, he also casts doubt over Bree's theory, pointing out to her that her own experience with Jacob could be clouding her judgement.
Unable to go home, after being told he has to steer clear of Ziggy until she's been interviewed, Dean asks Mackenzie to look out for her.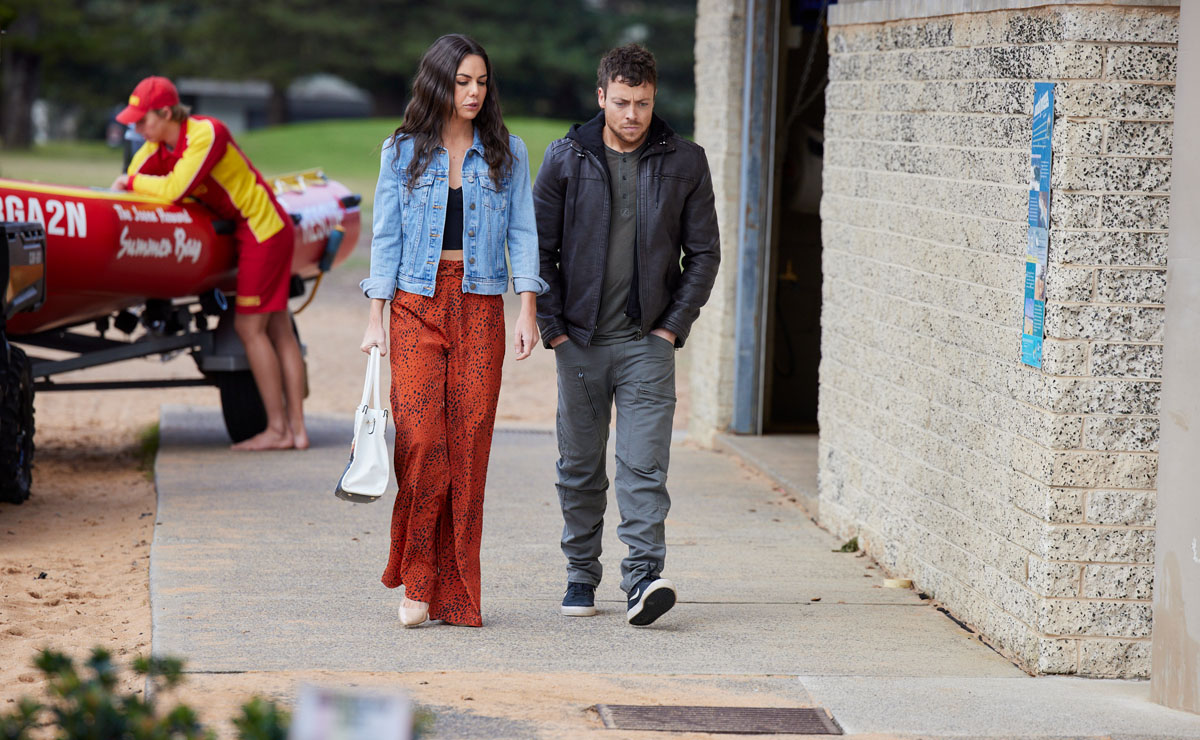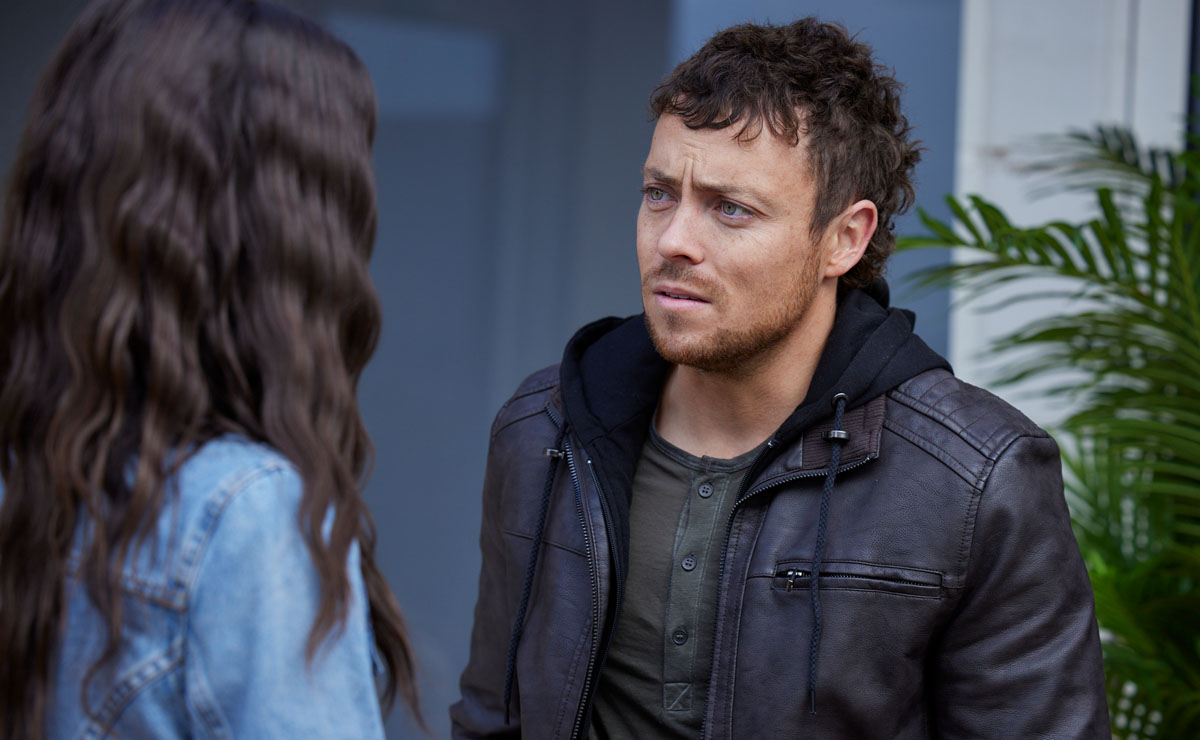 With Bree nearby, she overhears the conversation and suddenly realises the deep love and care that Dean actually holds for Ziggy. She's certain now that she's made a huge mistake!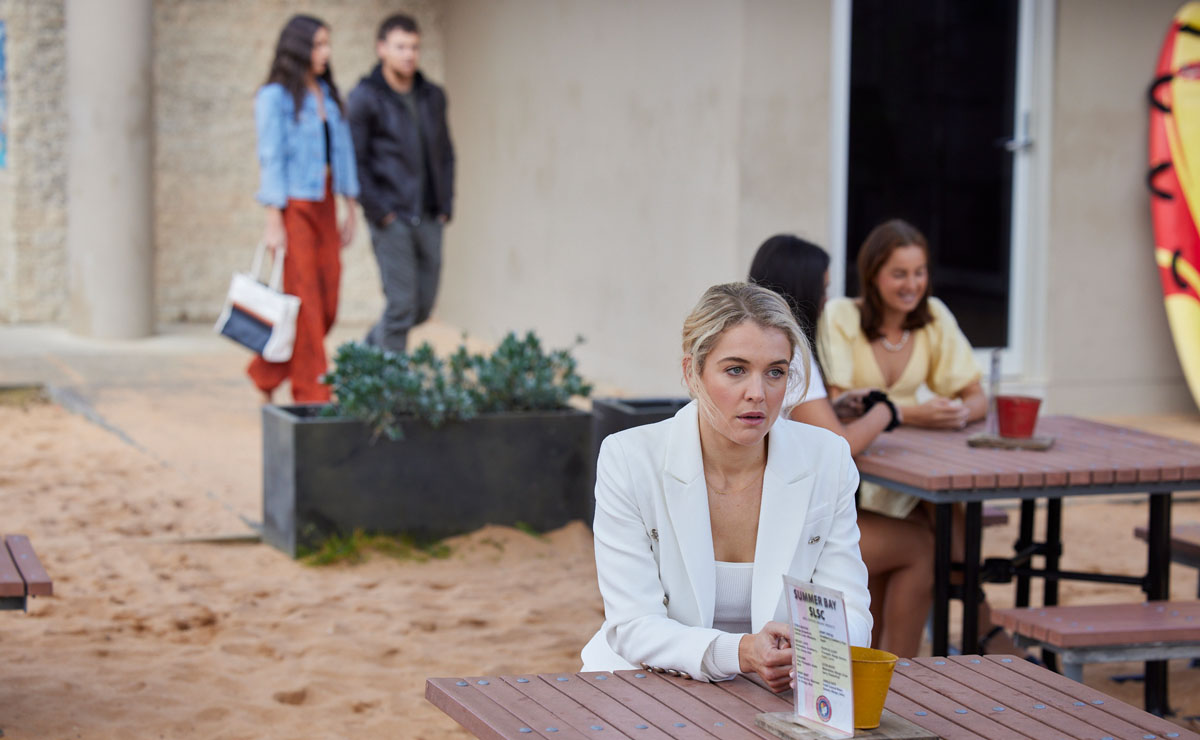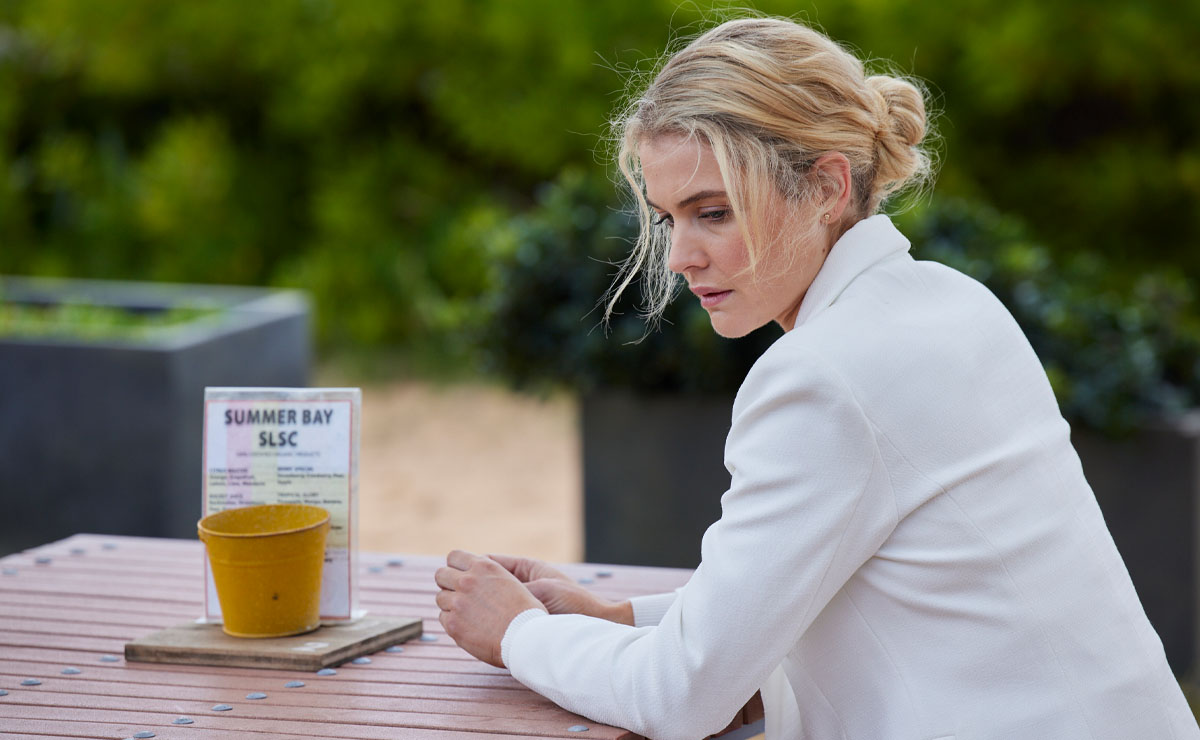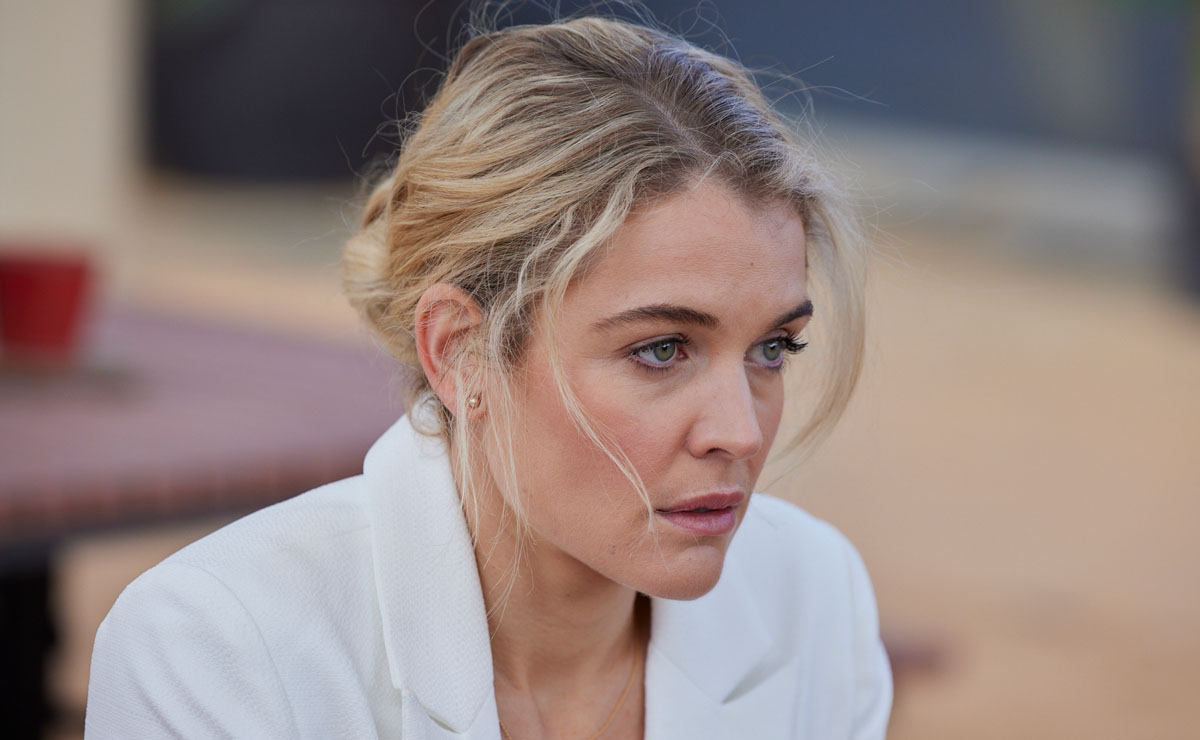 "Bree realises that in trying to save Ziggy it is actually her very own plea for help," Juliet adds. "The veil is lifted and she realises Dean is not like Jacob."
Bree knows that she has to find the courage to correct her mistake, but will she finally be able to speak up about Jacob?
---
Monday 6th February (Episode 7926)
Bree misreads Dean's overprotective nature. Can Roo get the golf tournament back on track? Xander receives some sage advice from Irene.
Tuesday 7th February (Episode 7927)
Cash investigates Bree's allegations. Remi plays devil's advocate. Xander is honest with Stacey.
Wednesday 8th February (Episode 7928)
Bree gains the courage to correct her mistakes. Remi helps carry the burden. Justin won't take no for an answer.
Thursday 9th February (Episode 7929)
Eden works around Felicity's wedding issues. Theo becomes fodder in Justin and John's rivalry. Tane receives some bad news.
Friday 10th February (Episode 7930)
The golf tournament brings out the worst in Justin and John. Felicity thinks of a way to honour Tane. Nikau takes on the best man responsibilities.
Spoilers in your inbox every weekend!