Home and Away Spoilers – Theo's jealousy over Bob proves costly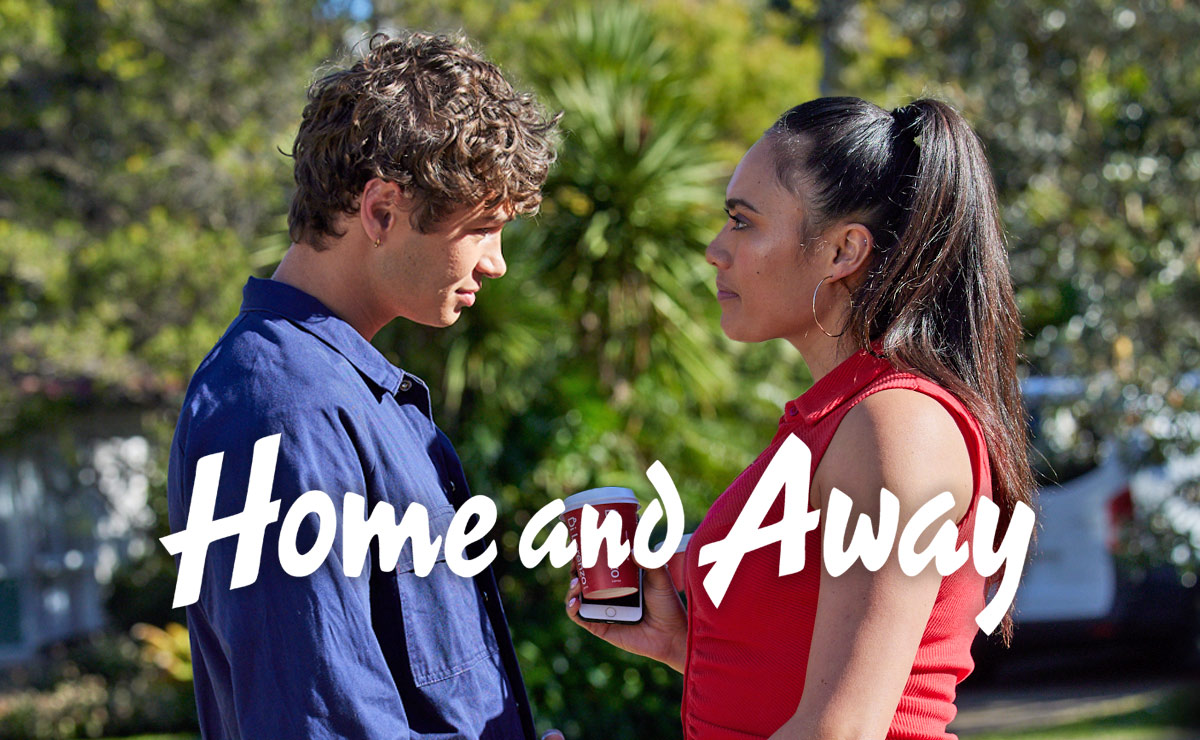 Coming up next week on Home and Away in the UK, Theo's insecurity over Bob jeopardises the band's regular gig at Salt, while Stacey drops a bombshell on Xander.
Bob (Rob Mallett) came crawling back to Summer Bay last week, after seeing Lyrik's newfound success with their recent music video, and has made known his intention of winning back ex-girlfriend Kirby (Angelina Thomson).
With Theo (Matt Evans) having taken Bob's place in both the band and in Kirby's love life, Kirby has reassured Theo that she's not going to give in to Bob's charm, whilst Bob is doing all he can to make Theo feel insecure.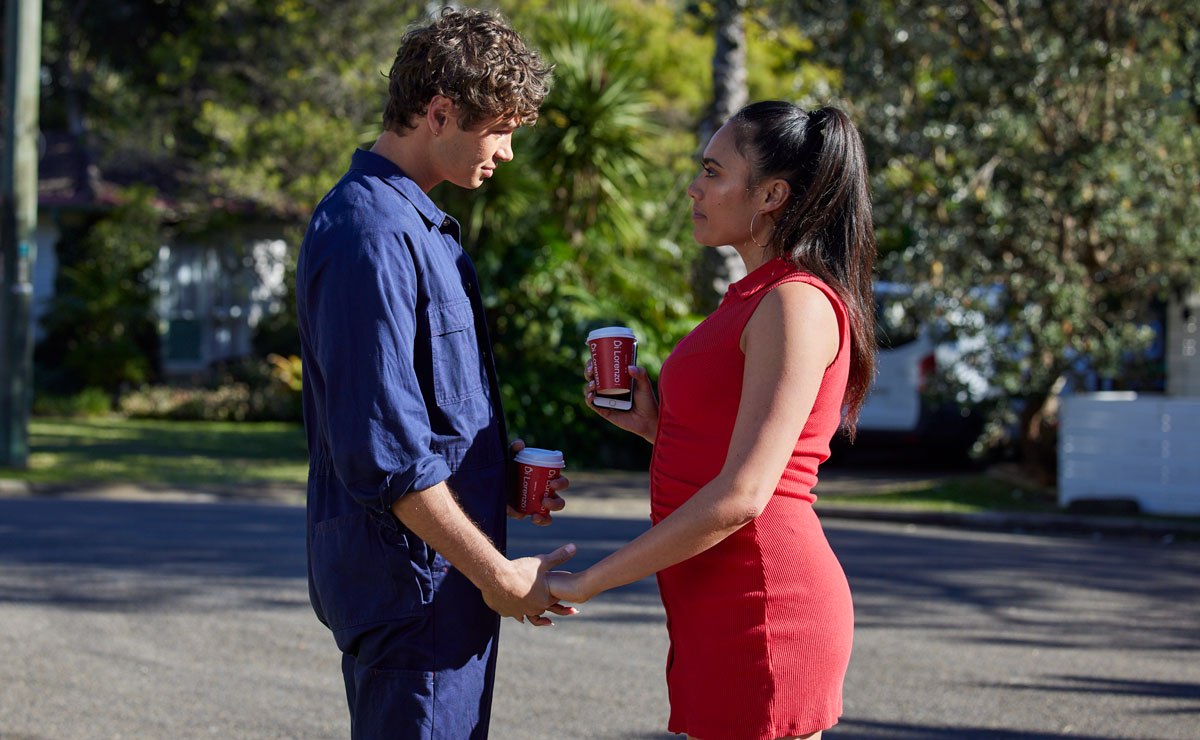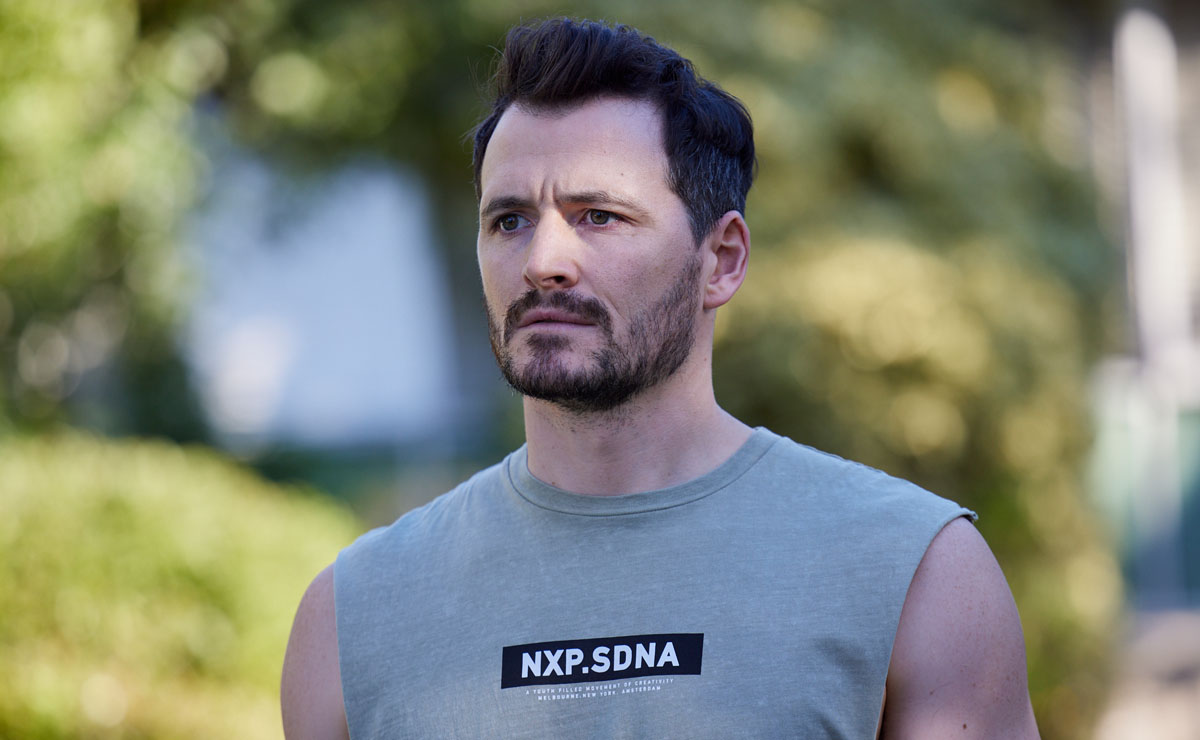 Bob sees that his plan is failing miserably, as Kirby questions why he's still hanging around when she's told him to sling his hook, and so he finally admits that he could do with a leg-up in his new solo career.
It seems fame and fortune hasn't come for Bob as quick as he expected, and seeing that Lyrik are playing at the surf club that evening, he asks whether there's any chance he can play a song with them – just to get the little bit of exposure he needs to gain a new gig somewhere.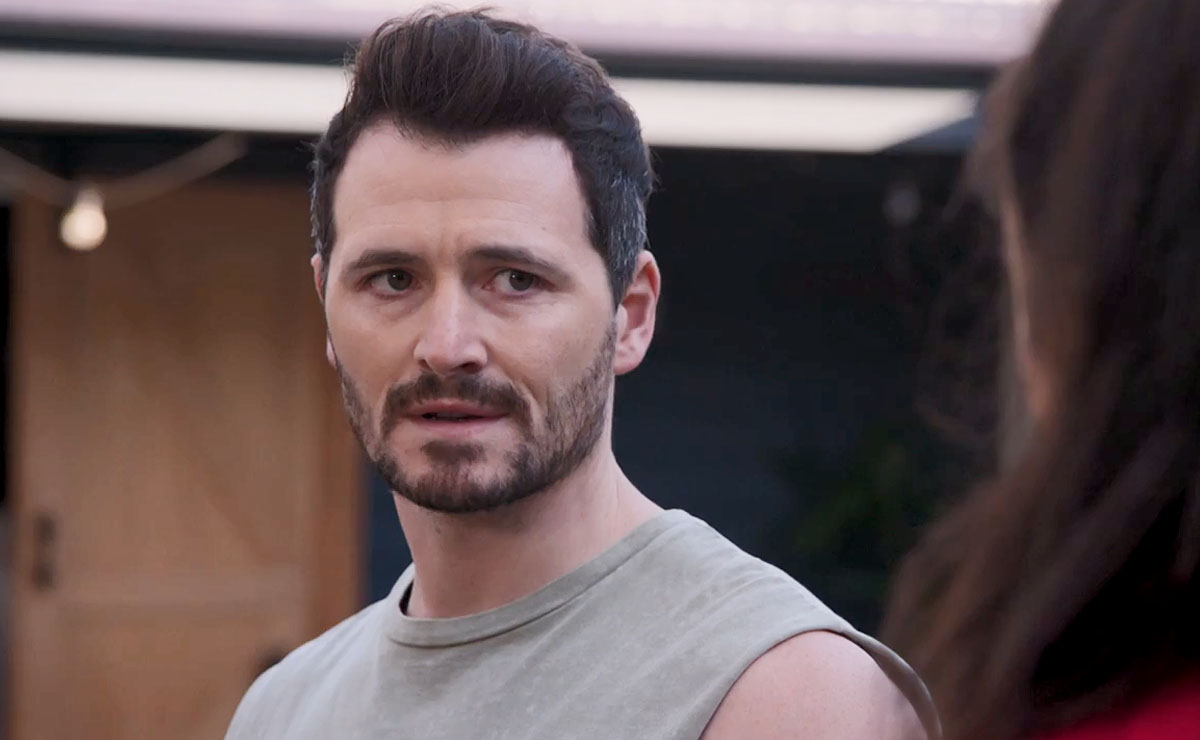 Figuring that it's perhaps the best way to get rid of him, Kirby reluctantly agrees, much to the annoyance of bandmates Eden (Stephanie Panozzo) and Remi (Adam Rowland).
However, having endured Bob's taunting him over Kirby, Theo has no intention of joining forces with his rival. When band manager Justin (James Stewart) comes home to find Theo sitting on the sofa, he's shocked when Theo reveals that he's not playing the gig.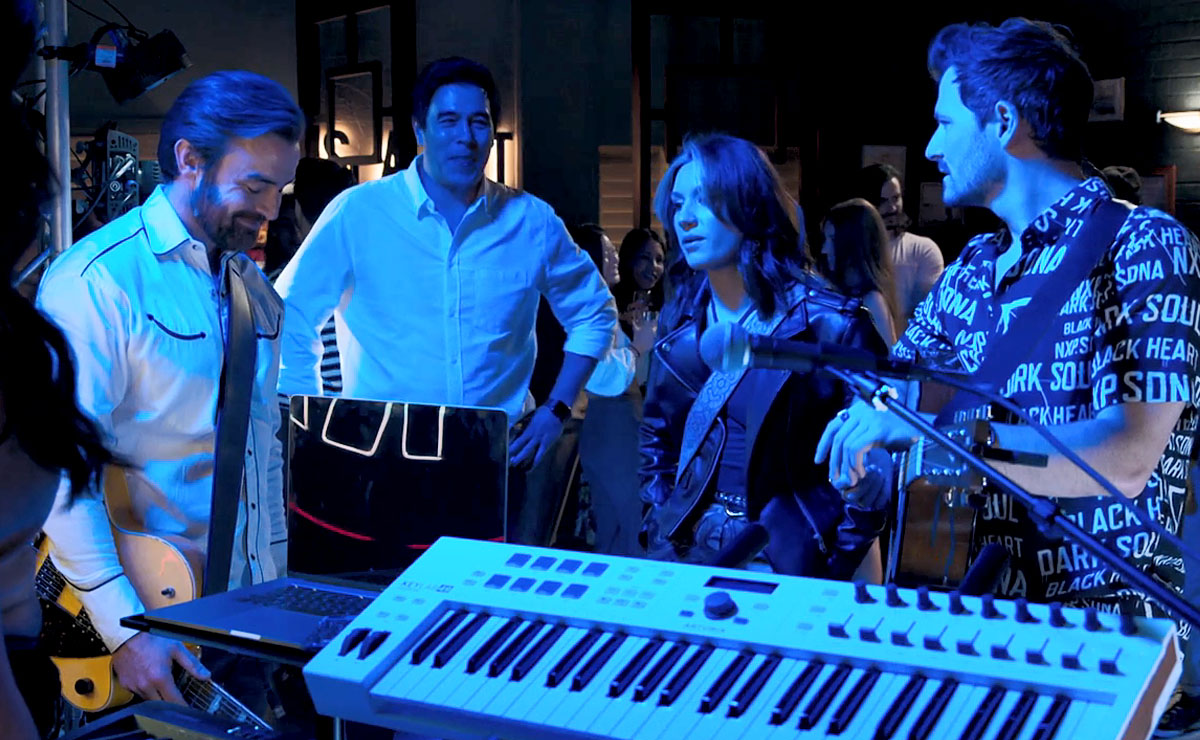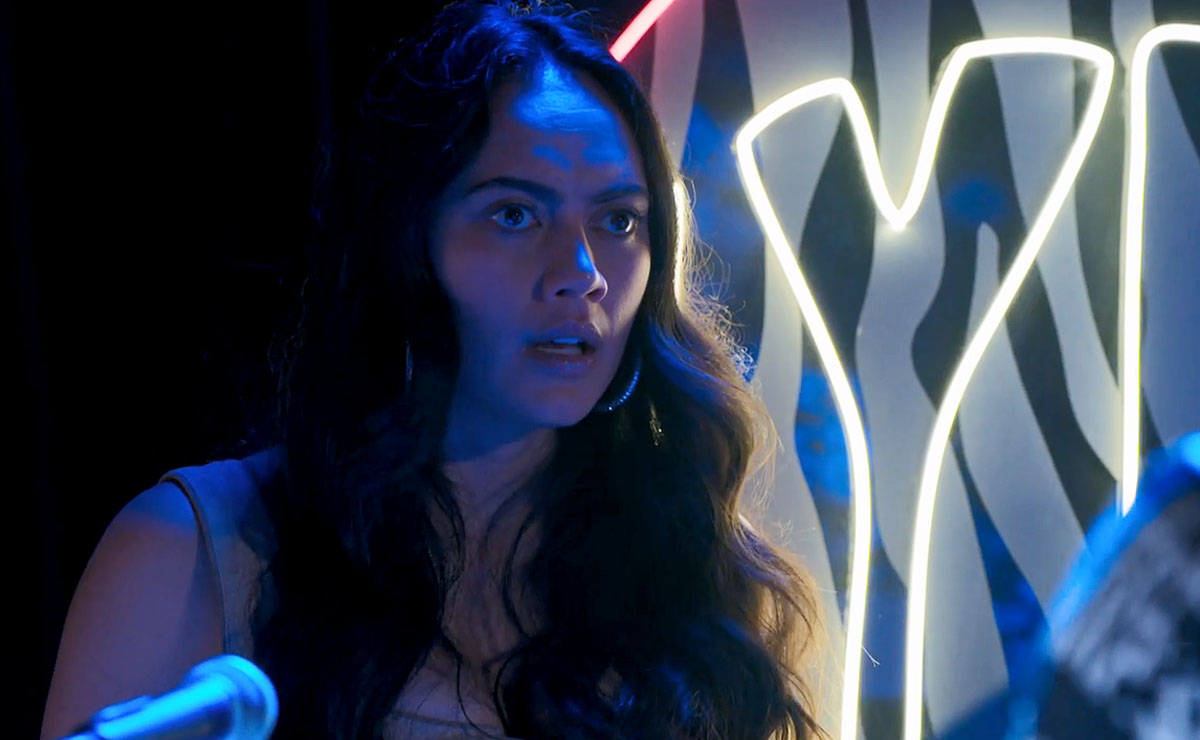 When news reaches the band, Bob is hopeful that he can step in, but Kirby, Eden and Remi are adamant—they're not performing without their leading man.
Justin is left to clean up the mess; not only was there a respected music critic there, who now has no desire to see a band that don't turn up to their own shows, he also has a fuming Mackenzie (Emily Weir) to deal with.
As Mac points out, the band has signed a contract with Salt, and they've violated that, all because Theo felt insecure about his girlfriend!
Theo is mortified when he realises what he's done, especially when Kirby tells him that it would only have been one song, which wouldn't have gone ahead anyway if Theo had objected.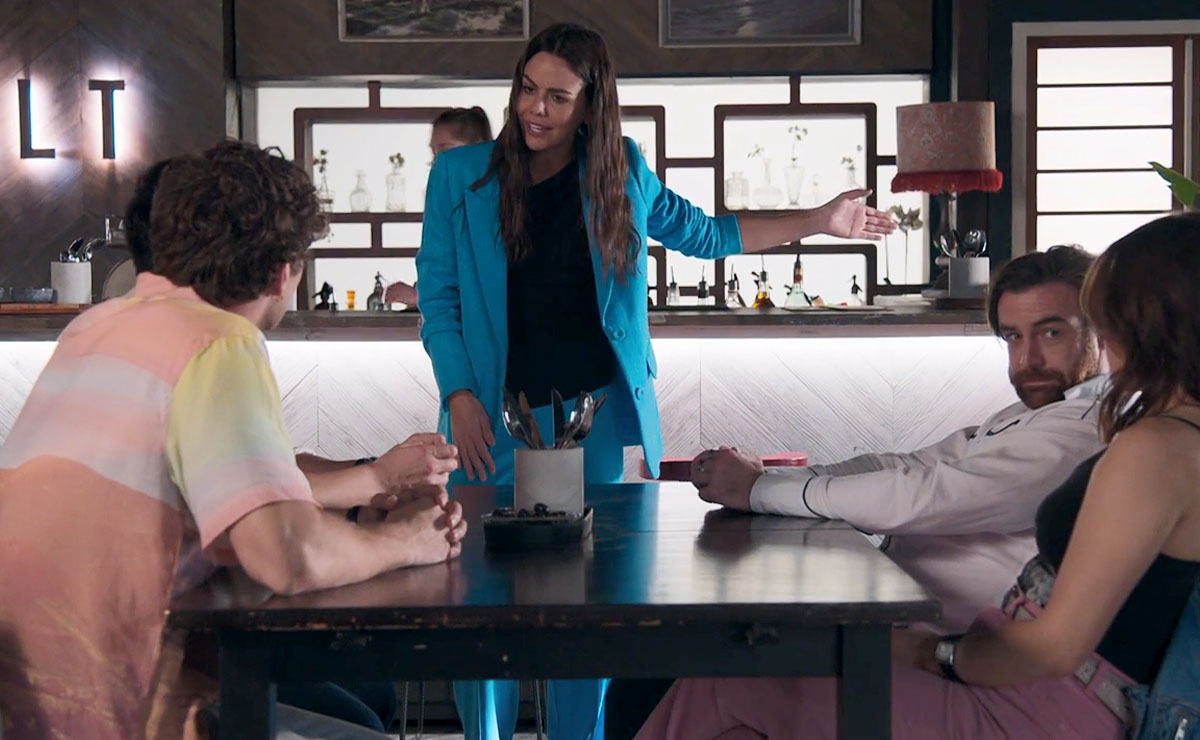 When the band meet Mac, she demands that she is reimbursed for her losses, which amount to $2000 given the extra staff, food and other organisation involved for the gigs.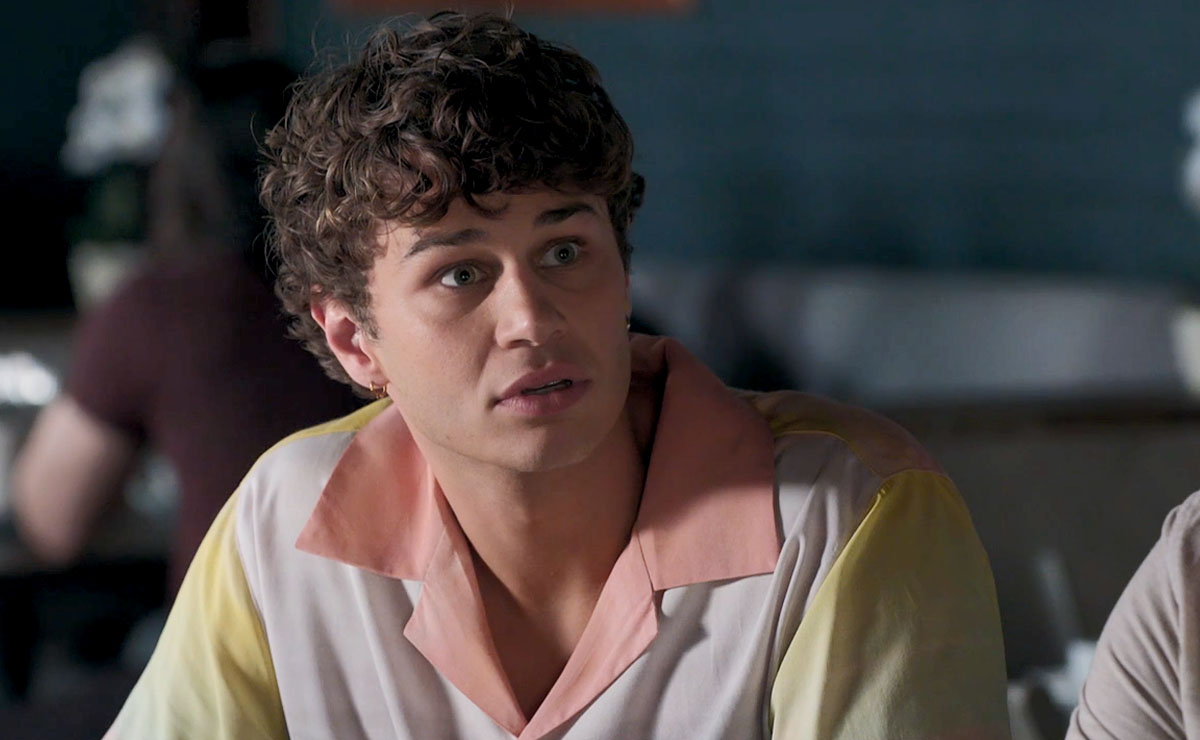 Theo decides that he should be the one to cover the cost, though quite how he's going to do so is a different matter. The idea of doing a free gig for Mac is mooted, but he doesn't want the rest of the band to work for free, plus they don't have any weekend slots available.
Theo suddenly gets an idea, and Mac is surprised when he and Justin come into Salt and start setting up their guitars and mics on the balcony. They're going to play for free until the debt is cleared.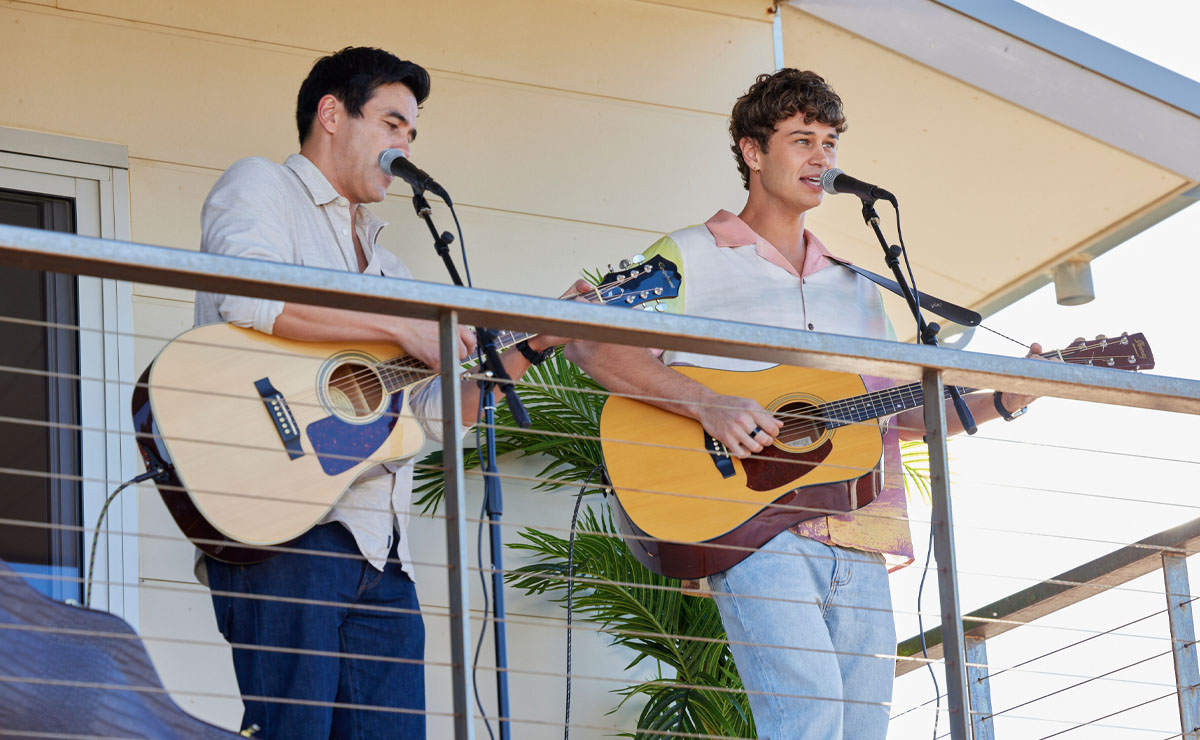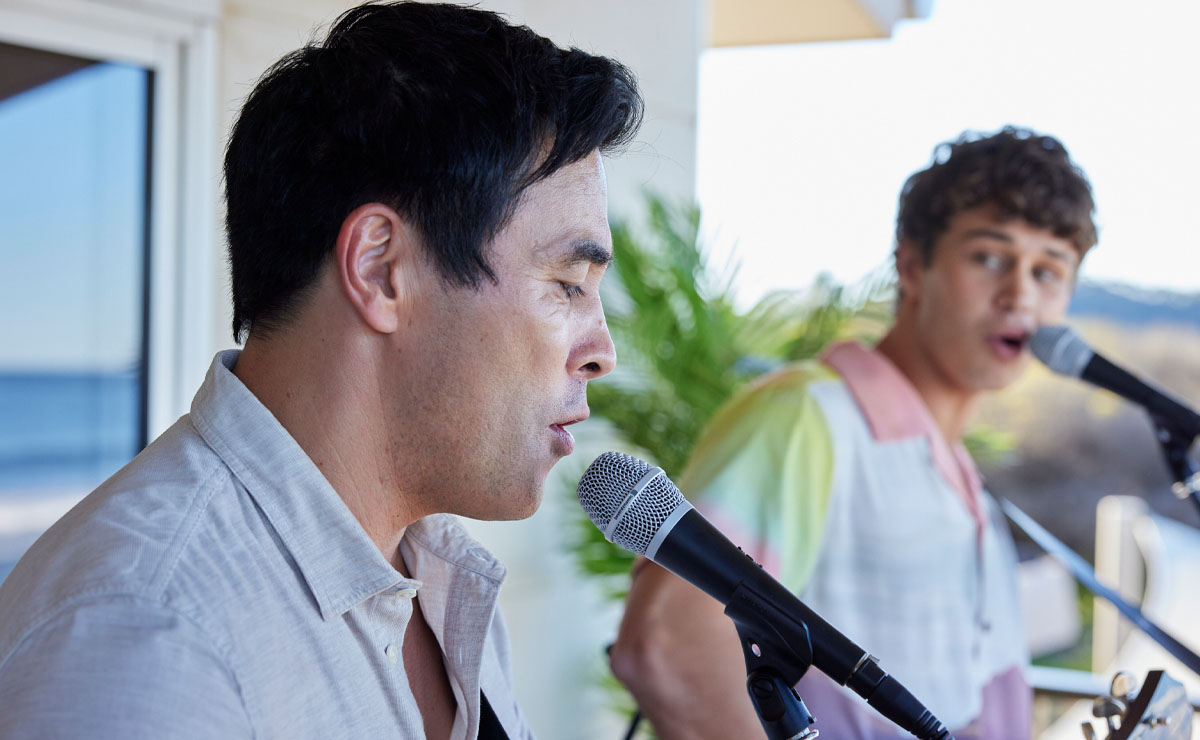 As the two start performing, a crowd gathers outside the club. Will their plan work?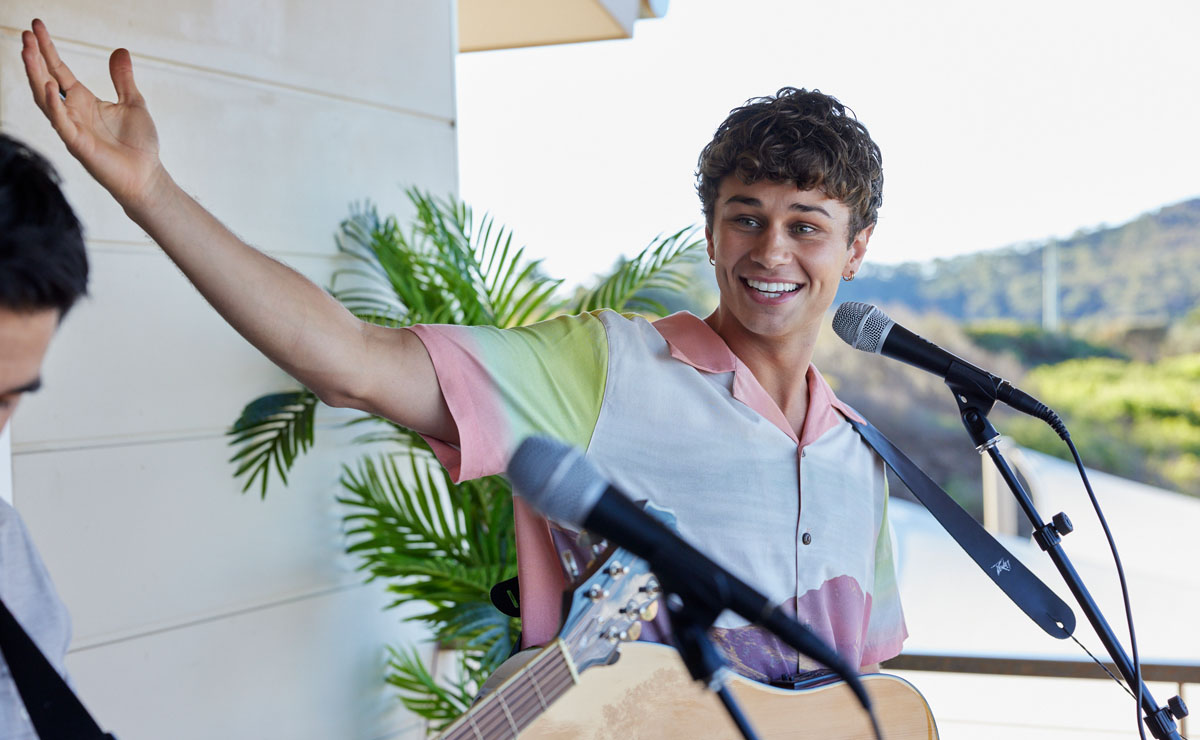 ---
Two people who do get into the spirit of Theo and Justin's impromptu gig are Xander (Luke Van Os) and his new friend Stacey (Maleeka Gasbarri).
The two met for a date in Salt last week, which was cut short when Xander had to assist a man who'd collapsed from a stroke. Having learned that Stacey had worked as a nurse at Northern Districts when she accompanied them to the hospital, he's surprised to see her running gym classes for Tane on the beach next week.
Stacey explains that she's just scored a job at Summer Bay Fit, and had only been working as an agency nurse whilst gaining her Personal Training qualifications.
As the conversation moves to their failed date, Stacey admits that she actually enjoyed the time she'd spent with Xander, despite the tragic circumstances that followed—seeing him spring into action showed Stacey the real Xander more than any other guy could on a first date!
Agreeing to count this as their second date, the pair soon get caught up in Theo and Justin's music.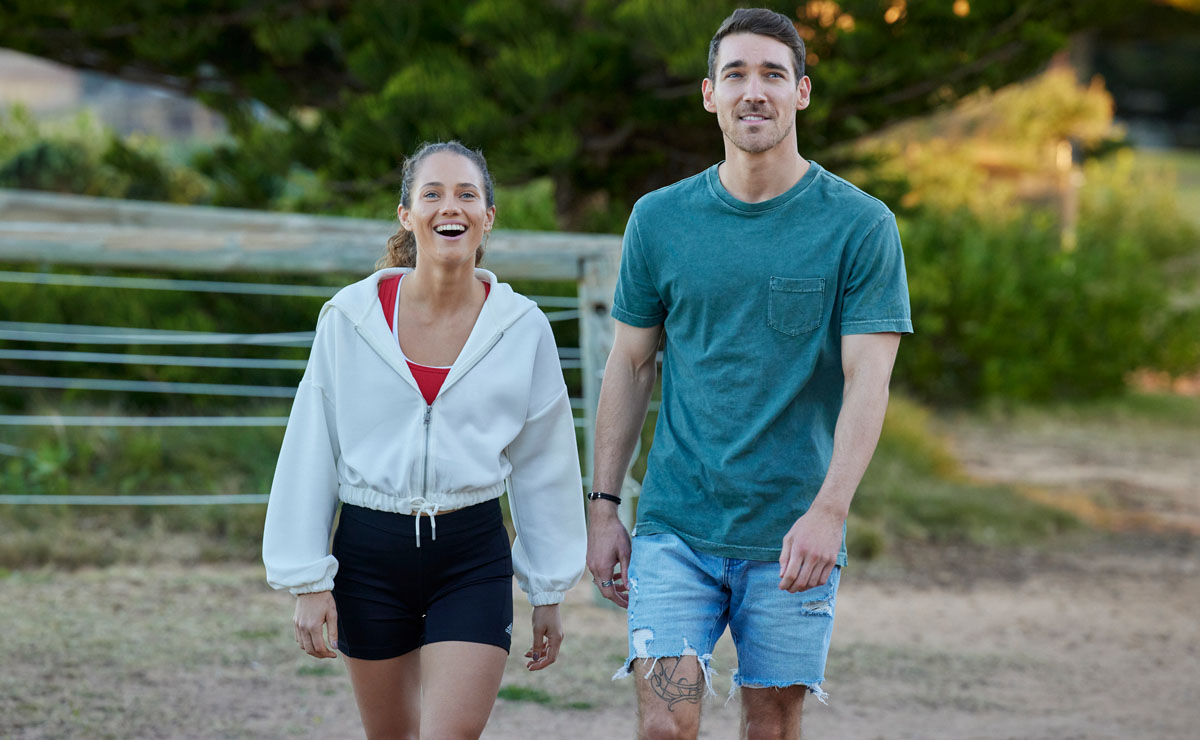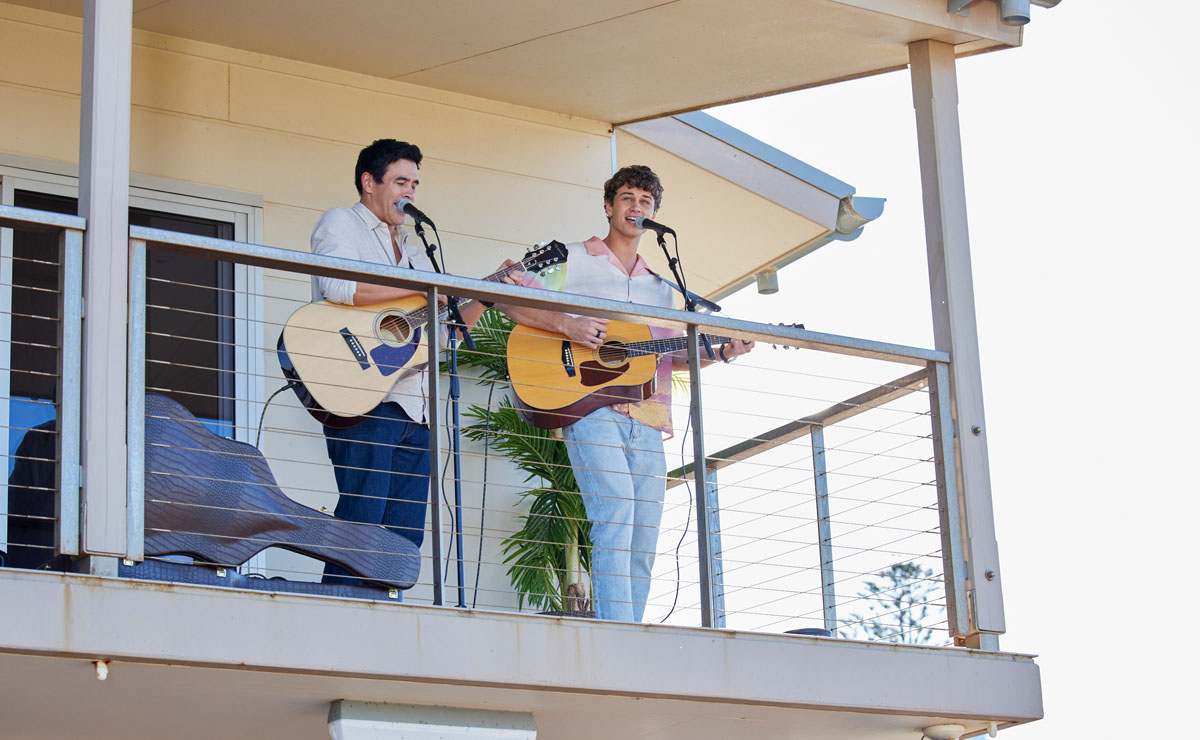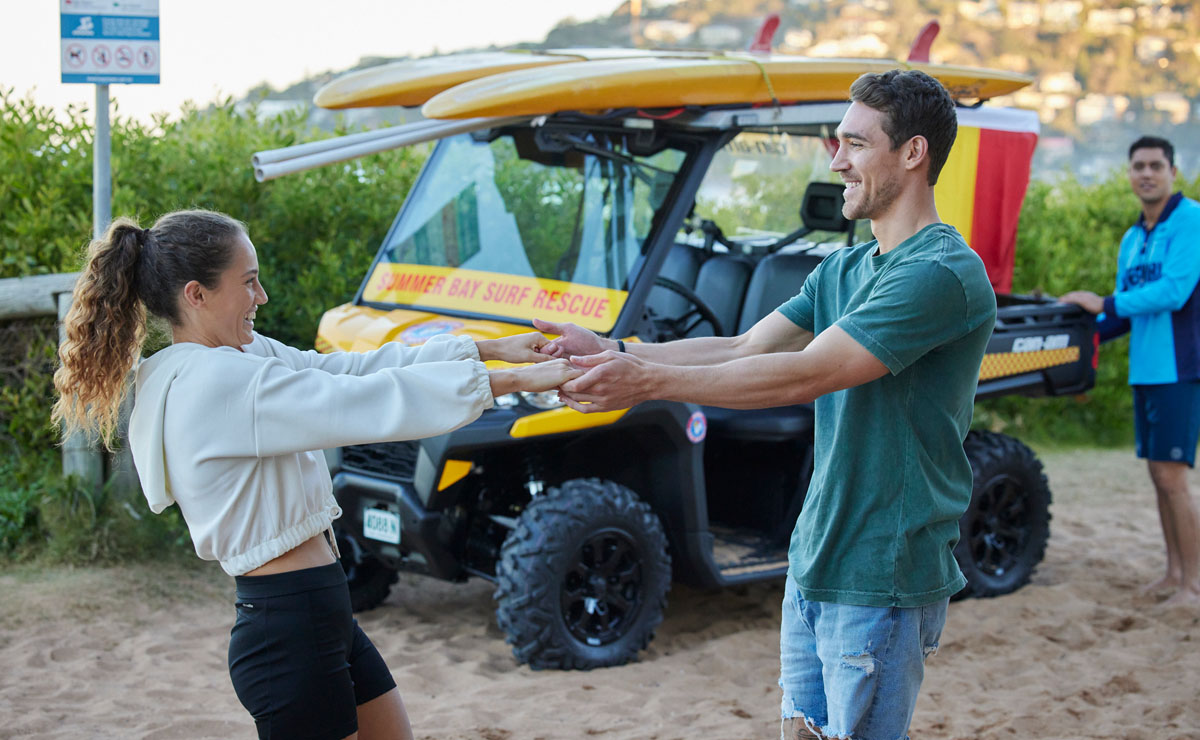 As Xander and Stacey dance together outside the surf club, the sparks are soon flying.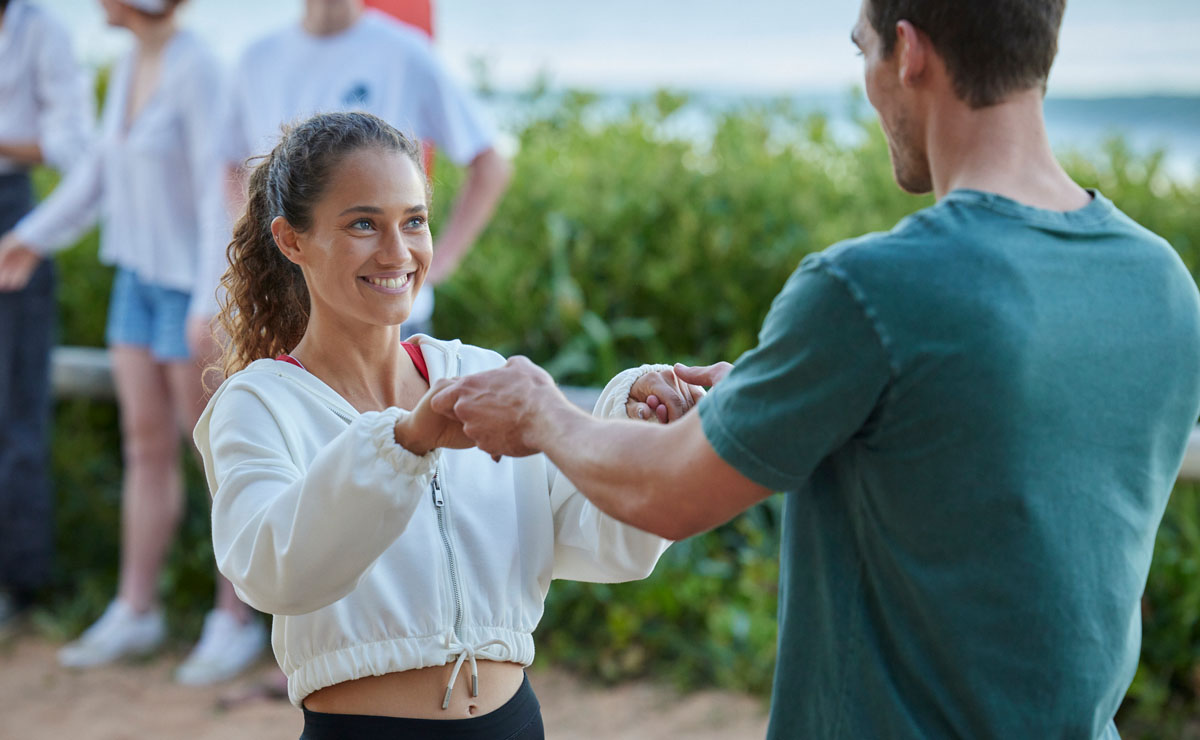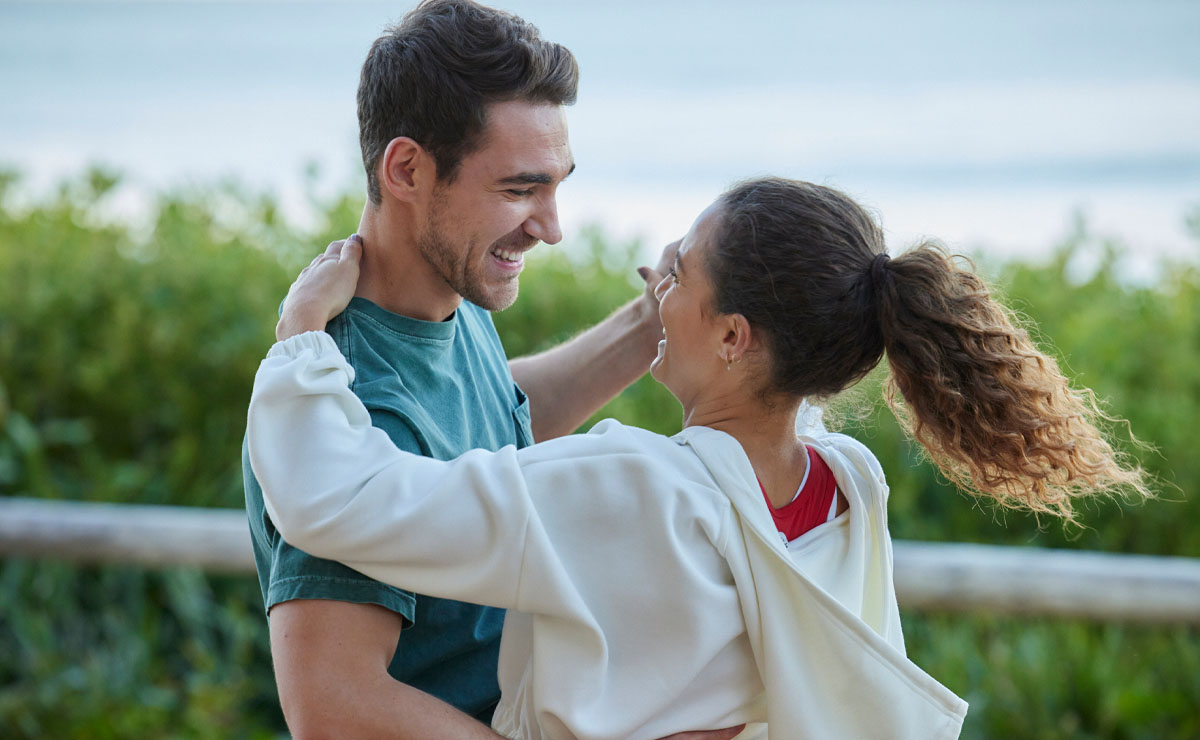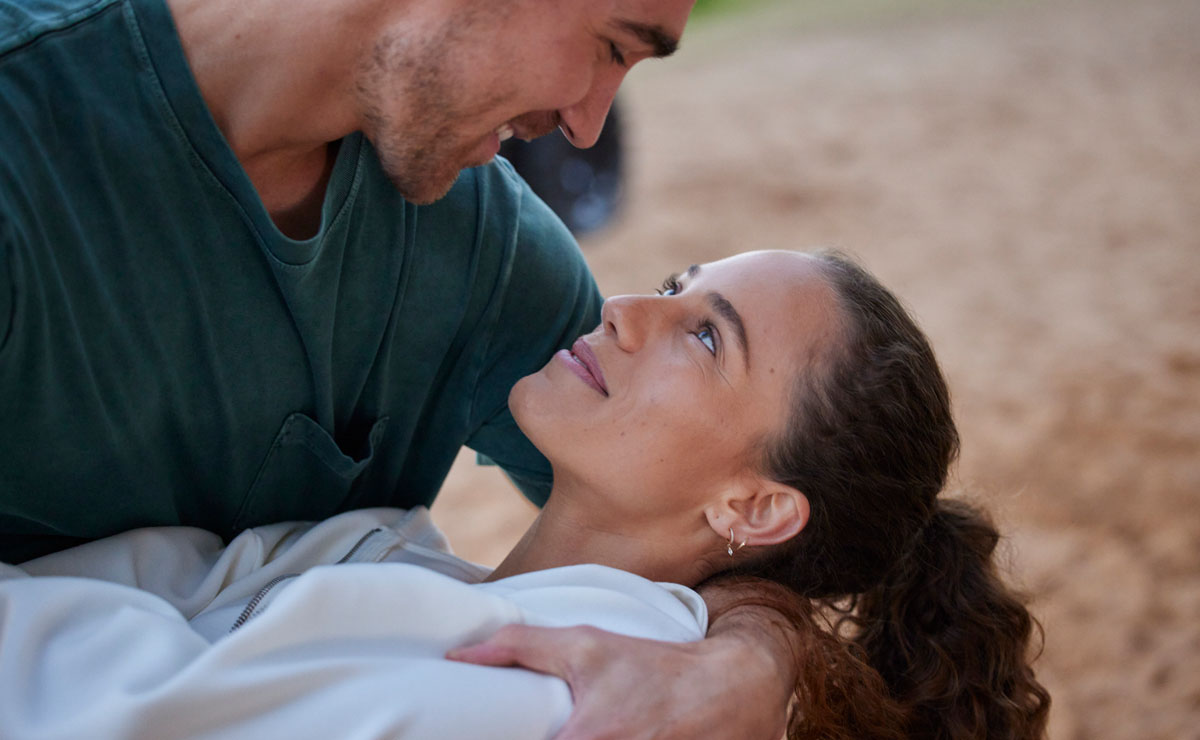 Theo and Justin's plan works as Salt begins filling up, but the unexpected rush takes Mac by surprise.
When Xander and Stacey head upstairs for a drink, Xander can see that Mac is overwhelmed and offers to help out behind the bar—he has his RSA card which allows him to serve alcohol.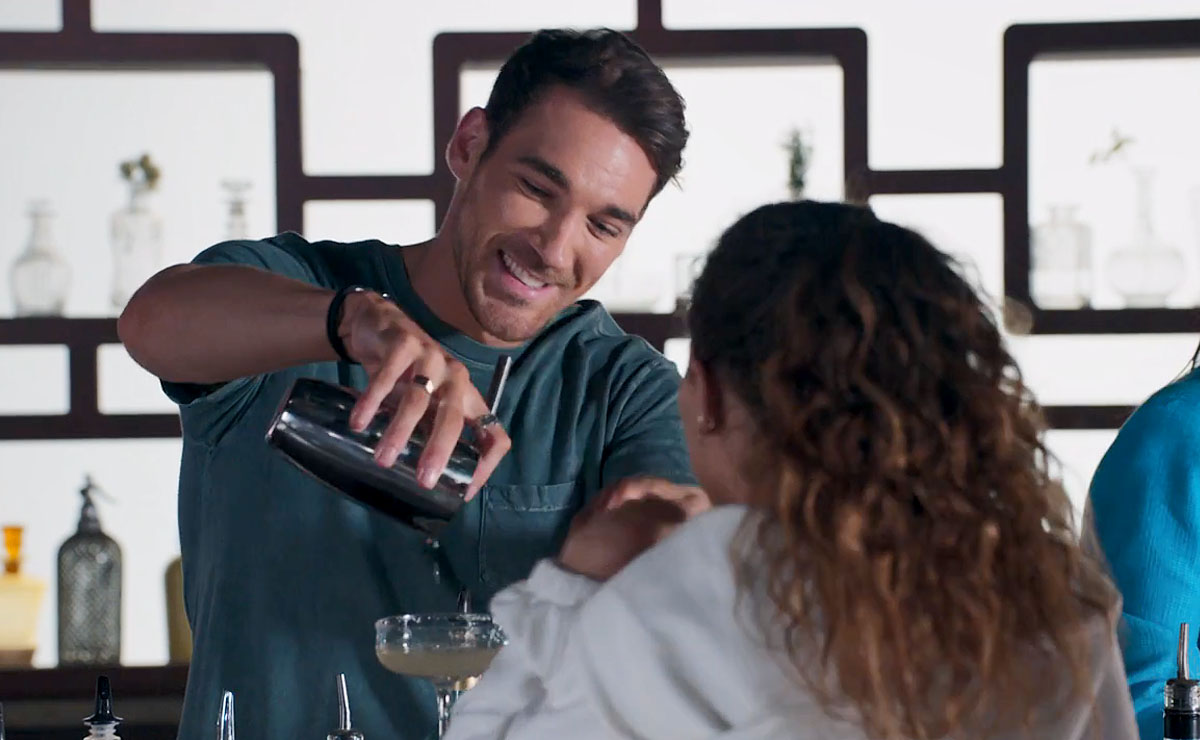 Stacey's further impressed by Xander's many talents, as he whips her up a quick cocktail.
When the two go back to his apartment, they head to the bedroom, with Stacey keen to find out what other hidden skills Xander has to offer…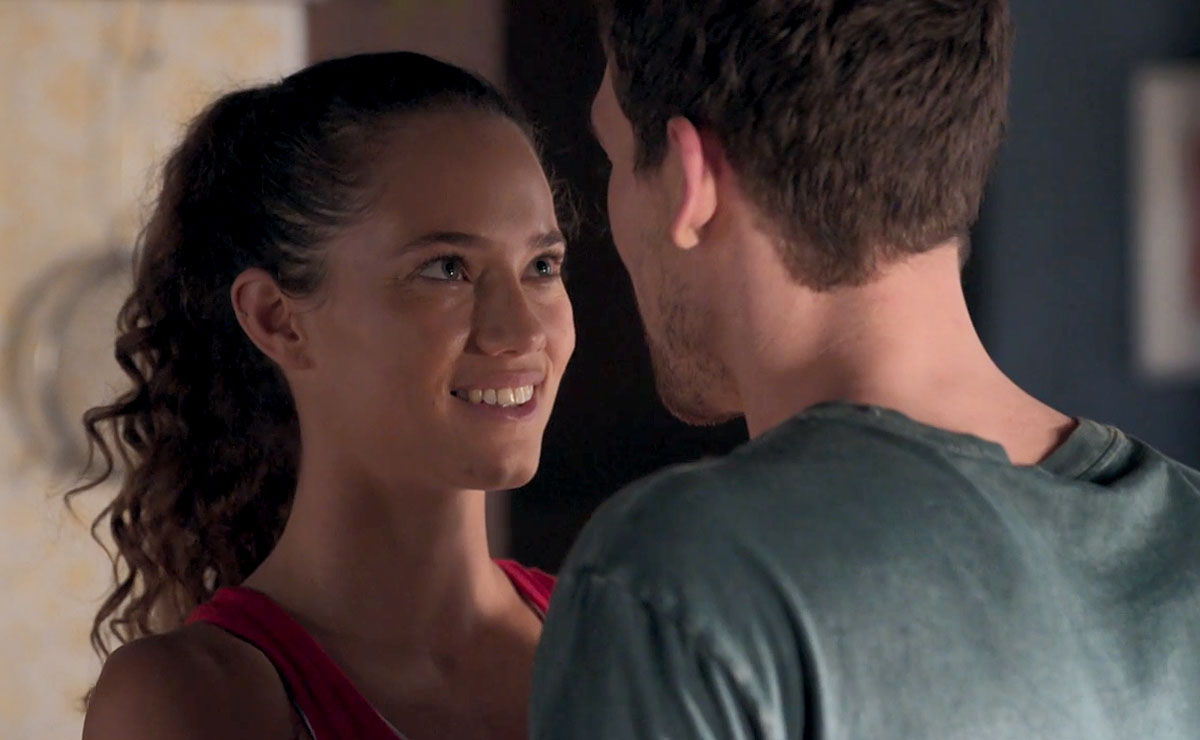 Poor Rose (Kirsty Marillier) almost gags when she comes home that evening to hear the sounds of passion emanating from Xander's bedroom, and makes a hasty exit.
Xander's expecting an interrogation the next morning, but Rose is pleased for him… as long as she gives him some notice so she can steer well clear of the apartment!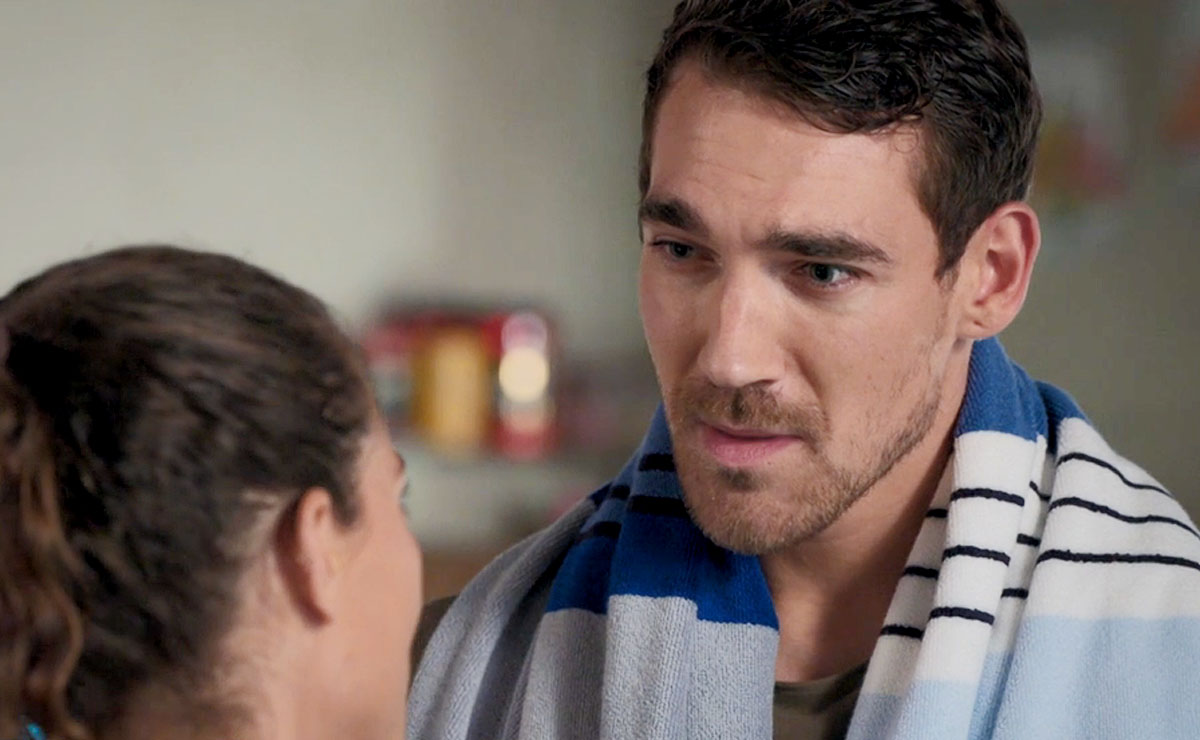 Having been offered the apartment that evening, Xander asks Stacey if she'd like to meet up again, but is shocked to learn that she has another date lined up… she doesn't believe in monogamy!
Whilst taken aback, Xander states that he would like to see Stacey again, but as he later discusses the situation with Rose, she's surprised that he wants anything more to do with her…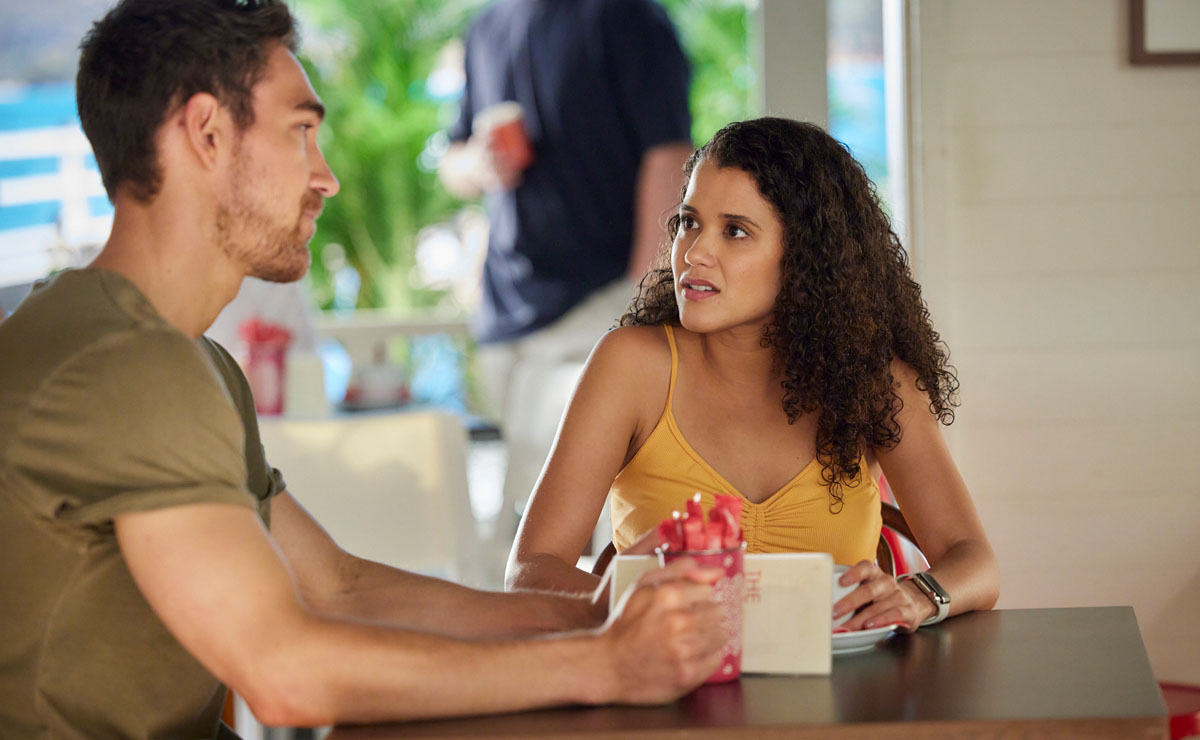 Will Xander's newfound romance be over before it's even started?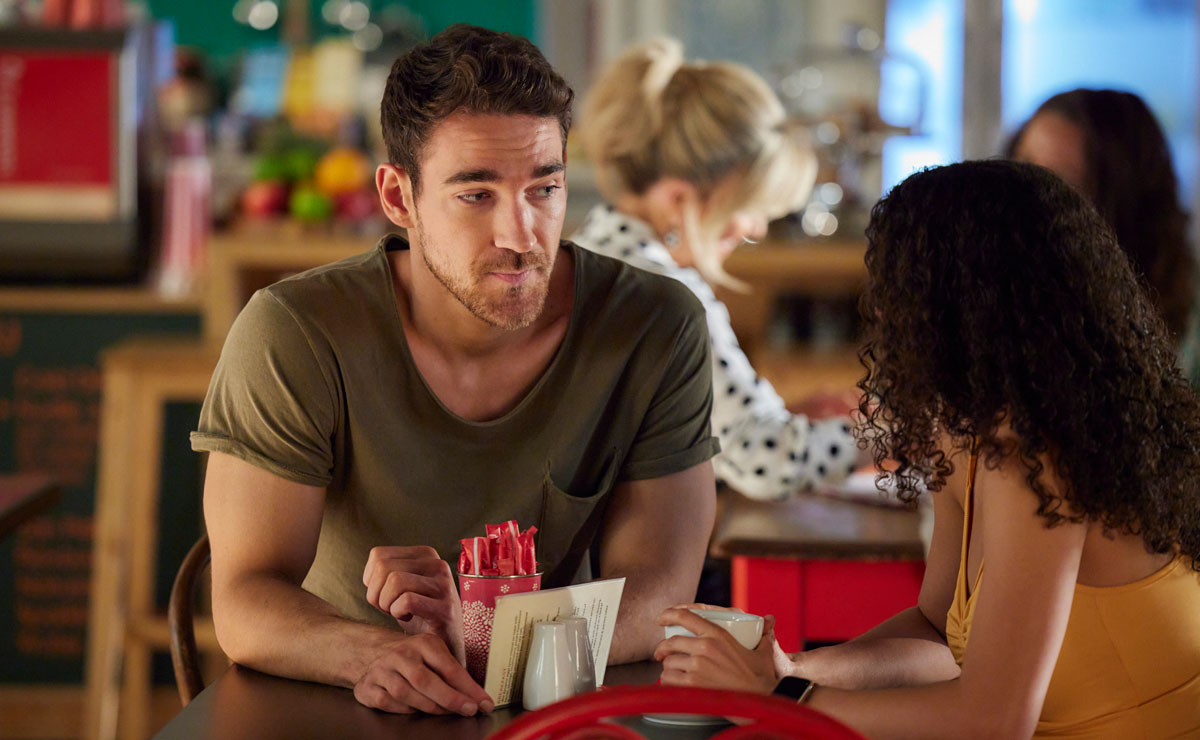 ---
Monday 23rd January (Episode 7916)
Bree and Remi get dangerously close. Bob derails Lyrik's gig. Kirby's choice guts Theo.
Tuesday 24th January (Episode 7917)
Theo owes Mac big time. Remi and Bree give in to their attraction. Will Kirby send Bob packing?
Wednesday 25th January (Episode 7918)
Xander gets spontaneous with Stacey. Justin and Theo revive Salt's reputation. Mackenzie needs her own space.
Thursday 26th January (Episode 7919)
Felicity is ambushed by her past. Cash wants his family rift resolved. Is Xander open to sharing Stacey?
Friday 27th January (Episode 7920)
Felicity faces her guilt. Rose finds her policing idol in Gary. Roo and Marilyn get charity inspired.
Spoilers in your inbox every weekend!