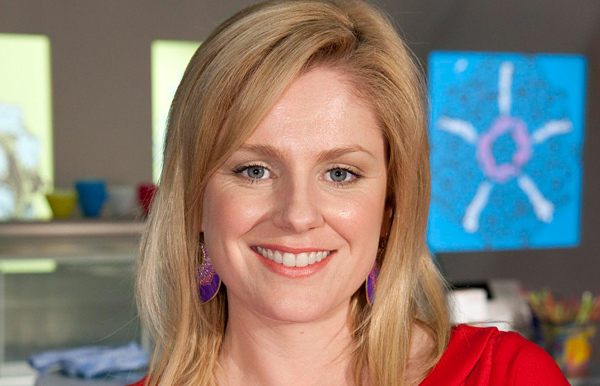 Mitzy Fraser (2010)
Helen Dallimore
Episodes: 5155–5179

Occupation: Psychic
---
Mitzy arrived in town by taxi and almost instantly had a strange feeling when Penn Graham walked past, noting it felt like someone had walked over her grave. Colleen had a go at her when she caught her reading a book on psychic predictions in the Diner, calling it the occult, but Irene came to her rescue and gave her directions to the caravan park. There, it was revealed she was an old psychic friend of Marilyn's, who Marilyn had been heard on the phone to when she first came back to Summer Bay. She was introduced to Alf, Miles and Sid and it was revealed that Marilyn's belief that she was dying came not from a doctor but from one of Mitzy's predictions.
Sid was instantly sceptical of Mitzy's abilities and Mitzy advised Marilyn to give him a chance but also said things would get worse before they got better. Romeo asked her advice about his plans to sleep with Indi; she told him he wouldn't regret it but wasn't entirely positive about the idea. As she tried to find common ground with Sid, she was witness to one of Dexter's unwelcome attempts to woo Marilyn. After failing to talk him into stopping, Mitzy kissed him. She explained that she'd simply been showing him what it was like to be pursued by someone you weren't interested in, but Marilyn and especially Sid were angry with the tactic.
She surprised Marilyn and Miles by surmising that Alf was scared of the situation with Penn. She made her peace with Marilyn and Dexter and tried to play peacemaker between Marilyn and Sid. However, she then revealed to Marilyn that Marilyn was going to die sooner than first predicted, in two months. Sid was furious and accused Mitzy of ruining Marilyn's life. Mitzy assured Marilyn that Sid cared but then felt ill while they were having dinner together and admitted to Marilyn that she had been diagnosed with terminal lung cancer. She had been told she wouldn't make Christmas but intended to last longer.
Mitzy spent time with Dexter but, after abruptly making a pass at him, she collapsed. In hospital, Sid told her that she had had a seizure and scans showed that the cancer had spread to her brain and she only had weeks to live. However, Sid then took himself off the case before accusing Mitzy of making up the story of Marilyn dying, so that she'd have someone to share her belief that she was going to die with. Mitzy was angry and asked Marilyn to take her home. She told Marilyn what Sid had said but tried hard not to create ill feeling between them.
Mitzy told Ruby that she would find true love within two months but Marilyn overheard her telling Nicole that she'd made up the prediction to make Ruby happy, while Sid ignored Mitzy when she waved to him. The confession damaged Marilyn's faith and she asked Mitzy if Sid was right about her making up her end date. During the ensuing argument, Mitzy collapsed. Sid arrived and realised she'd suffered a stroke because of the pressure on her brain. She was taken to hospital, while Marilyn felt guilty about their argument since Mitzy's family had turned their backs on her because of her beliefs. At the hospital, Mitzy told Marilyn she had made up the end date but also told Sid that she had been telling the truth in the first place and the prediction stood. She died soon after with Marilyn and Sid by her side.
On the day of Marilyn's supposed end date a few weeks later, she witnessed a baby's stroller fall off the pier and into the water. Marilyn dived in and saved the baby, but was unable to keep herself afloat. Sid eventually pulled her out and revived her, but with Marilyn's heart having briefly stopped, Sid realised that Mitzy's prediction had been correct all along.