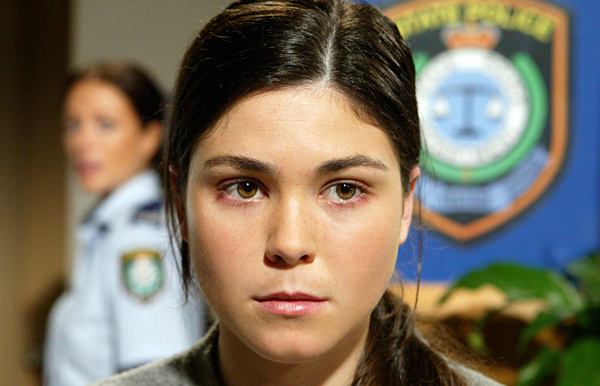 Joey Collins (2009)
Kate Bell
Episodes: 4789–4842
Siblings: Brett Collins
Occupation: Deckhand
---
When Nicole got Aden sacked from the job he hadn't even started, Joey Collins was then hired as his replacement.
She was a strong willed tomboy with a love of boats but who was becoming a victim of sexual harassment at the hands of fellow colleague Robbo. Having been threatened by Robbo that he could have her if he wanted, a scared Joey asked Aden to stay behind and wait for her but he abandoned her to go to Belle's aid and Joey, left alone, was raped by Robbo.
Quitting her job on the boat, Joey eventually confided in Aden and he tried to convince her to go to the police. A further twist in the tale came when Joey came onto Nicole and Aden realised that she was a lesbian. Armed with this information he recruited Charlie to help convince Joey to testify. Scared that her brother would find out about her sexuality, Joey was reluctant but Charlie managed to persuade her to come clean. She eventually did but with devastating results as her brother threw her out.
Moving in with Charlie, she became increasingly attracted to her older friend the more time they spent together. After a fun day on a boat Joey and Charlie came close to kissing, only for Charlie to back off. After finding out that Charlie had accepted a date with Hugo, she left the house for a motel but Charlie tracked her down and after a heart to heart they shared a kiss. With Charlie finally admitting her feelings and Ruby catching them kissing, Jarlie looked very much an on couple until Joey's brother hit Charlie with a sexual harassment charge. Told to stay away from Joey, a drunken Charlie fell into Hugo's bed and when Joey found out, she left the bay for a new job on The Whitsundays.