Home and Away airs Karen Thompson's return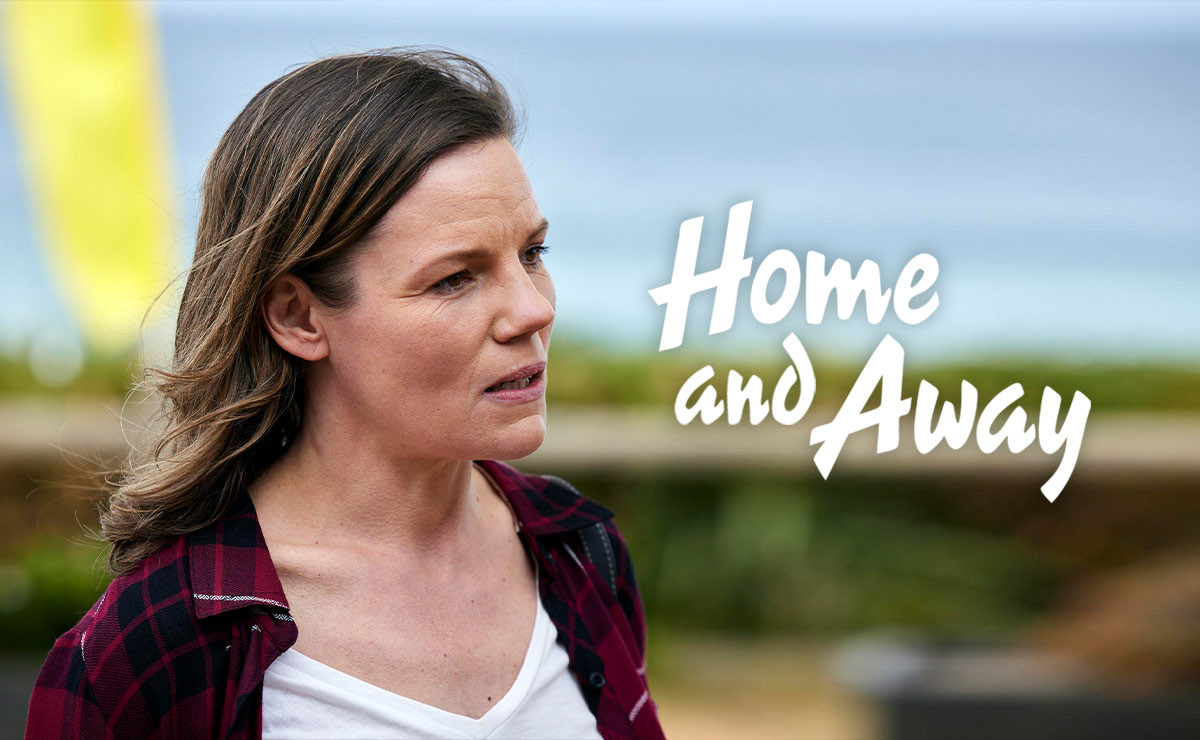 Tonight's Home and Away in Australia has seen the return of Dean's mum Karen Thompson, just days before Ziggy is set to give birth.
UK viewers are currently around 2 months behind Australian airings of Home and Away, and will see these scenes on Tuesday 21st March.
---
Ziggy (Sophie Dillman) first discovered she was pregnant back in September last year, just as her surf career was taking off.
While she was initially unsure whether she wanted to have the baby, Dean (Patrick O'Connor) was over the moon – not only was he excited to give his son Jai (River Jarvis) a little brother or sister, but it meant he could experience the full extent of parenthood, having not known of Jai's existence for the first five years of his life.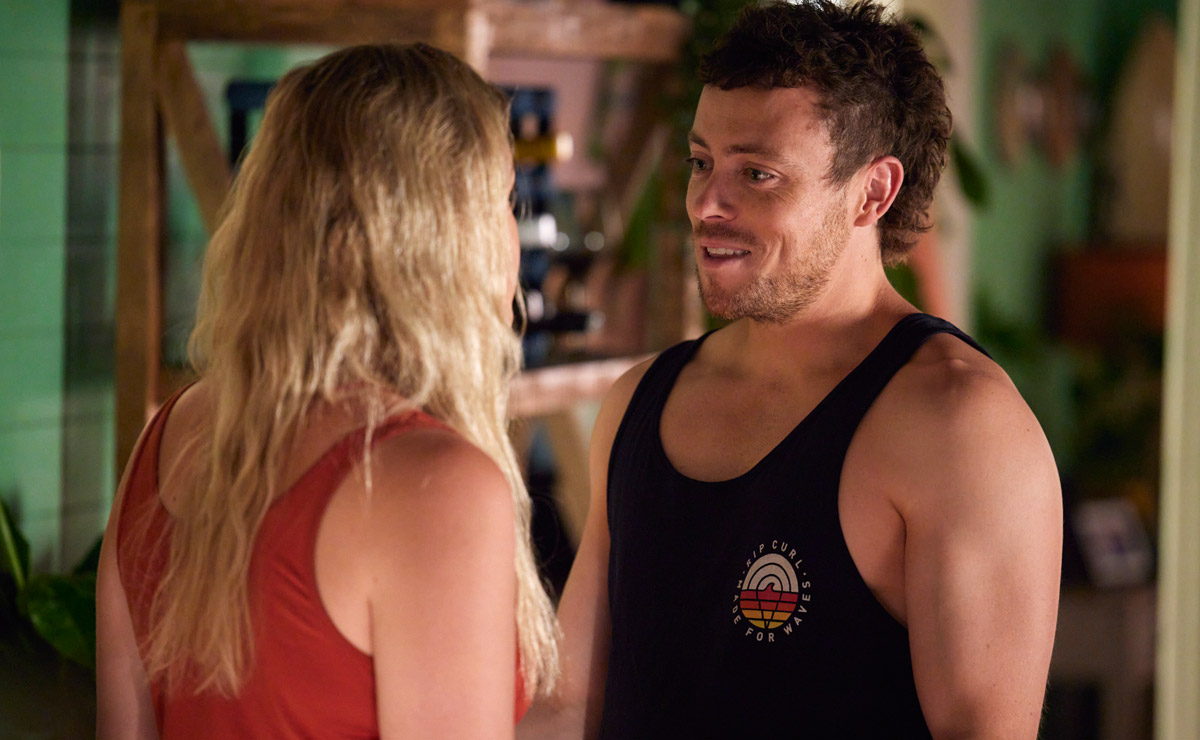 The pair eventually agreed to keep the baby, and although Ziggy has often struggled to juggle her pregnancy and her heavy workload at the garage, the've both been looking forward to starting the next chapter of their lives together.
At their first ultrasound, the couple discovered that they were already 18 weeks along, meaning Ziggy is due to give birth within the next few weeks.
Dean has been preparing for the birth by employing newcomer Mali Hudson (Kyle Shilling) to run the board shop and his surf classes, freeing him to focus on Ziggy and the baby. Ziggy has also reduced her responsibilities at the garage, finally slowing down in preparation for the birth.
While Ziggy has been seen on the phone to her parents during her pregnancy, one person who we've not heard from during the past few months is Dean's mum Karen (Georgia Adamson).
Dean and Karen have always had a tumultuous relationship, primarily down to her erratic behaviour during his childhood, and her reluctance to seek help for her mental health issues.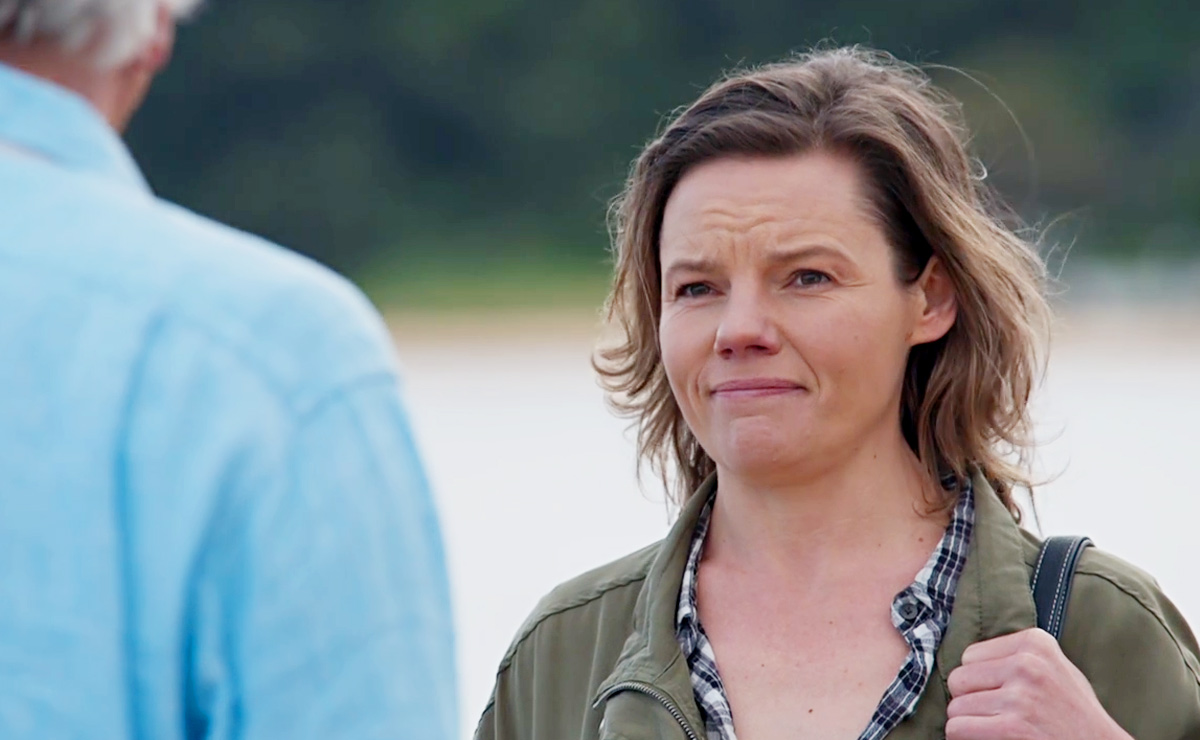 In recent years, Karen has improved dramatically, after spending time in a psychiatric facility and beginning medication for schizoaffective disorder, and the relationship between the mother and son is finally in a good place.
When Dean discovered Jai's existence, Amber (Maddy Jevic) initially refused to let Karen play any part in his life, still remembering the old Karen from their days in Mangrove River.
It was months before Dean could bring himself to tell Karen that he had a son, and even longer before Amber finally agreed to let Karen and Jai meet.
However, their eventual meeting in February 2022 was a lovely moment which cemented the fact that Karen was now a totally different person to the one who first arrived in Summer Bay in 2018.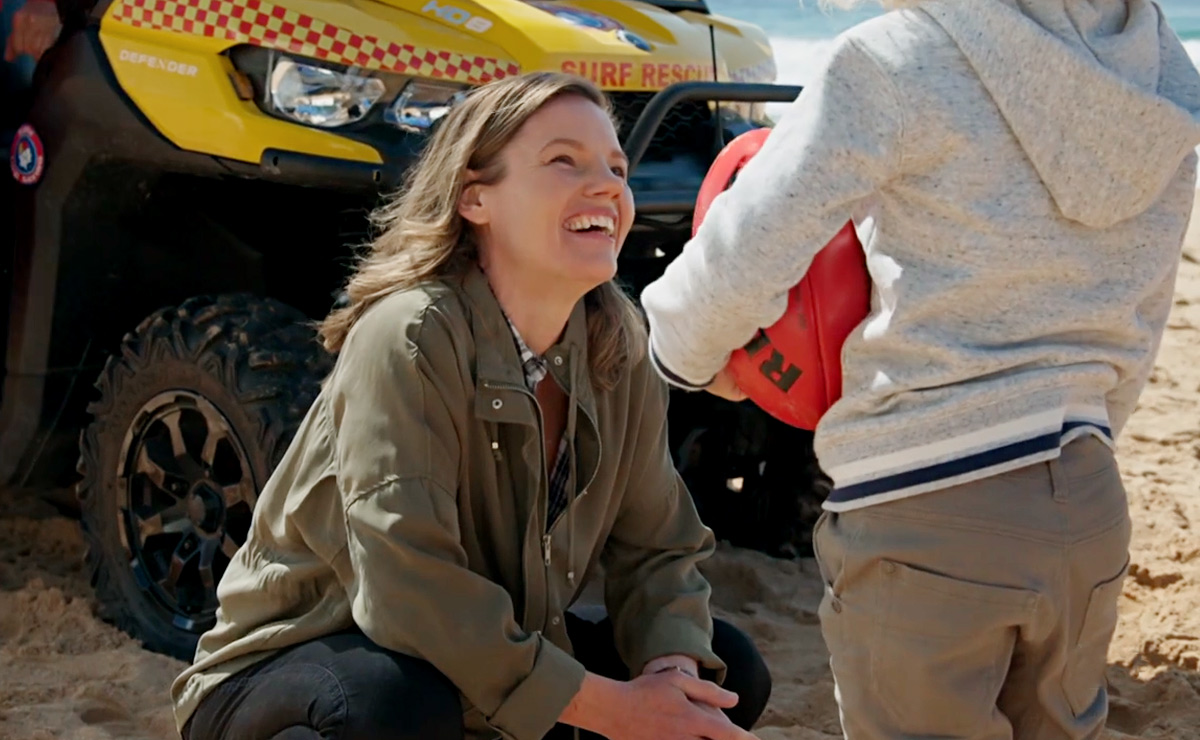 In tonight's Aussie episode, Dean received a worried phone call from Karen, and, calming her down, explained to her that the reason that Ziggy wasn't picking up the phone was simply because she was in bed, sleeping.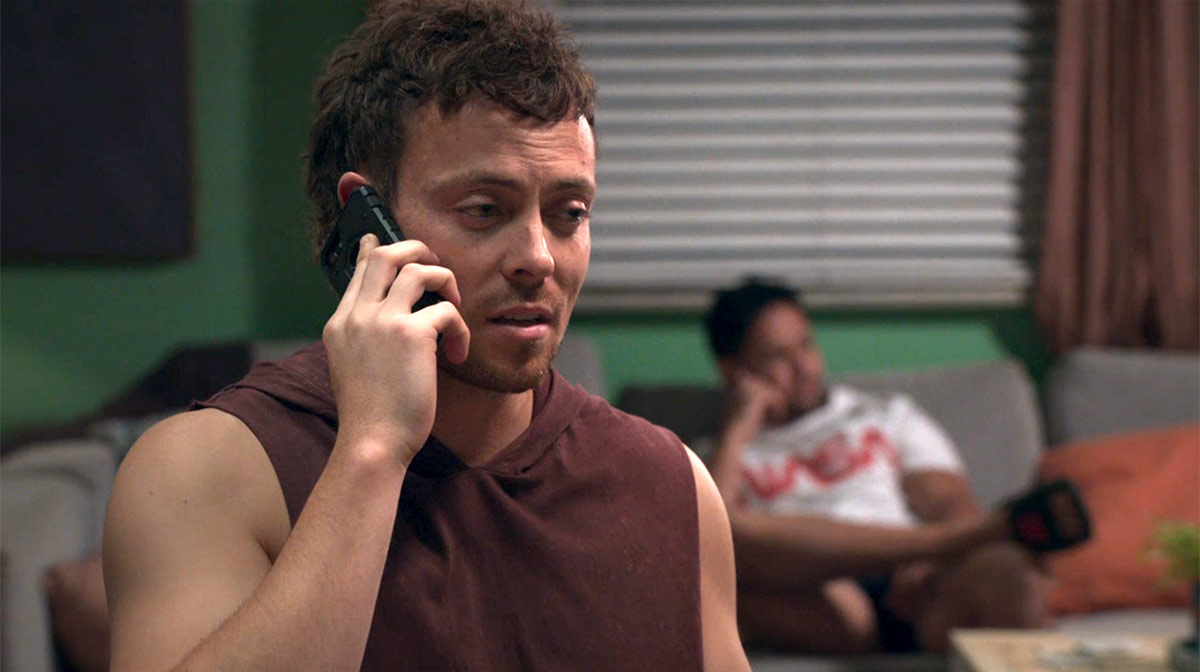 He explained to Mali that Karen was already super excited about the grommet arriving, and it appears that she had been constantly checking whether Zig had gone into labour, despite Ziggy's due date still being weeks away.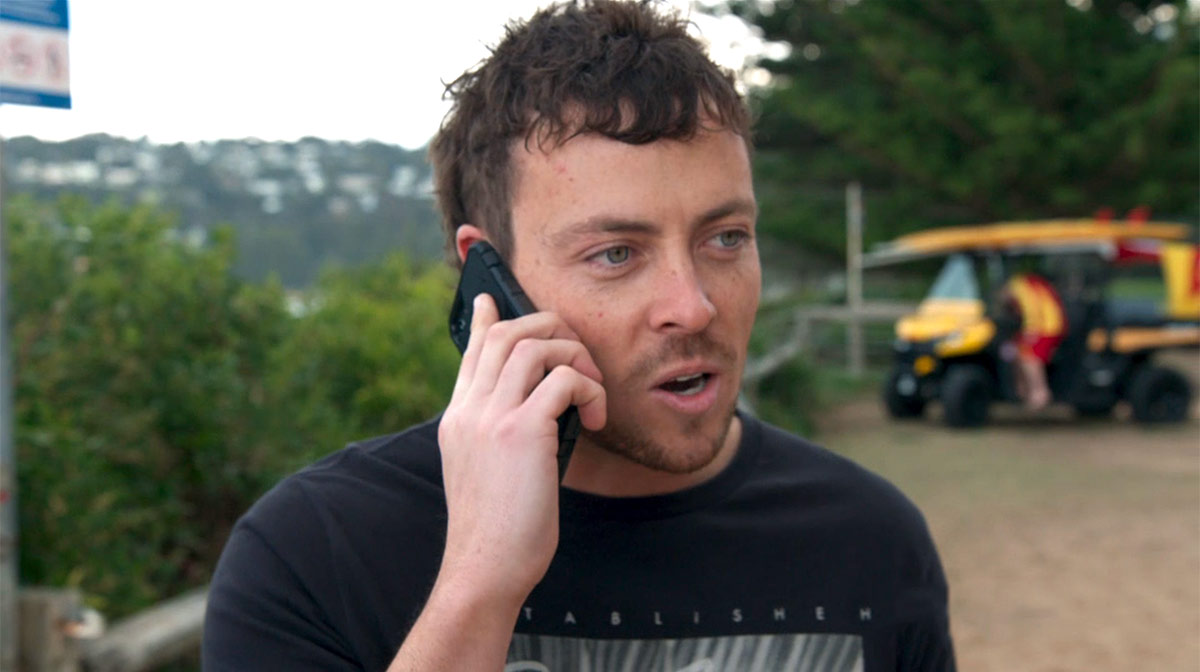 While Dean assumed that he'd done enough to get Karen off his back, he was wrong.
The following day he received yet another call from his mum, this time while he was at the beach, and he was forced to assure her that no, Ziggy isn't having contractions, reminding her yet again that the baby isn't due for another three weeks.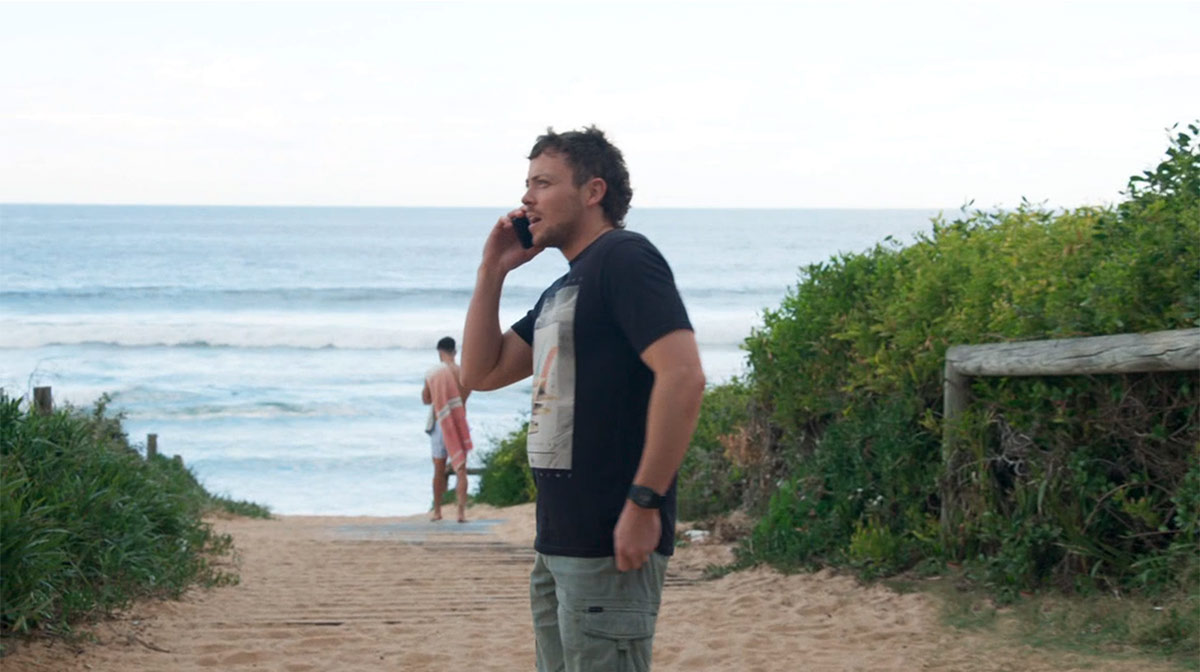 He told her that he had it all under control, but that still wasn't enough to placate her.
In the final scenes of the episode, as Dean was back at the farmhouse with Ziggy, Karen walked through the door, exclaiming "oh, look at you!" as she came face to face with pregnant Ziggy for the first time.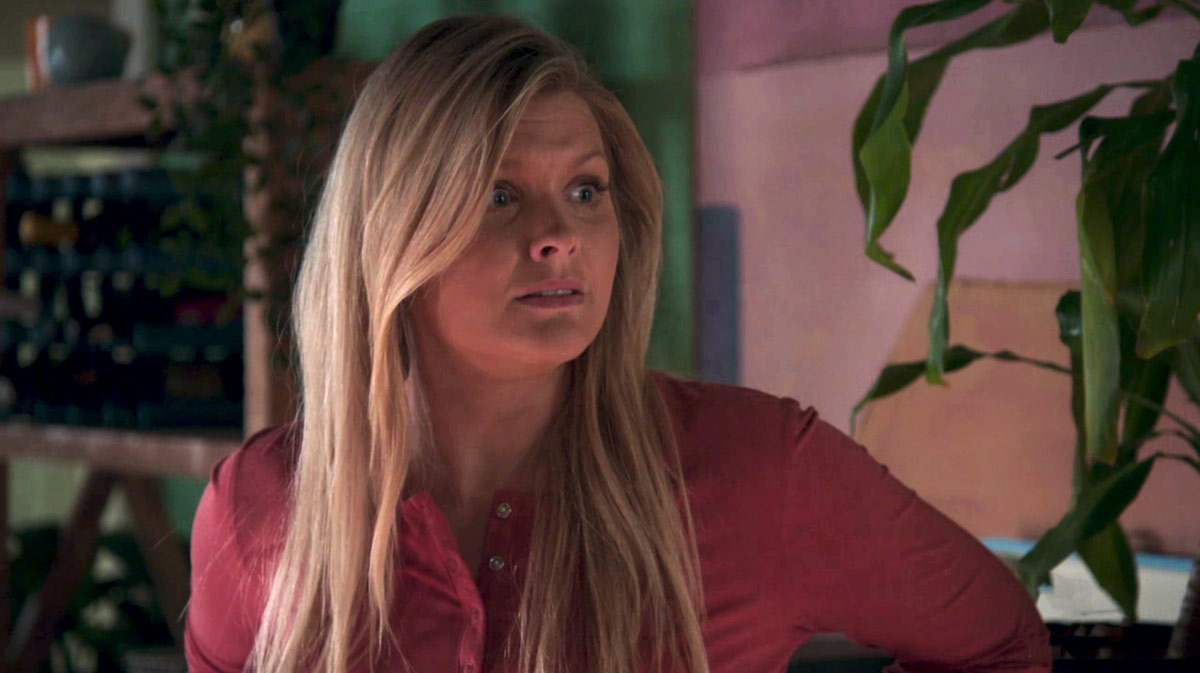 As she looked at Dean, exclaiming "hey Deano," the look on her son's face said it all.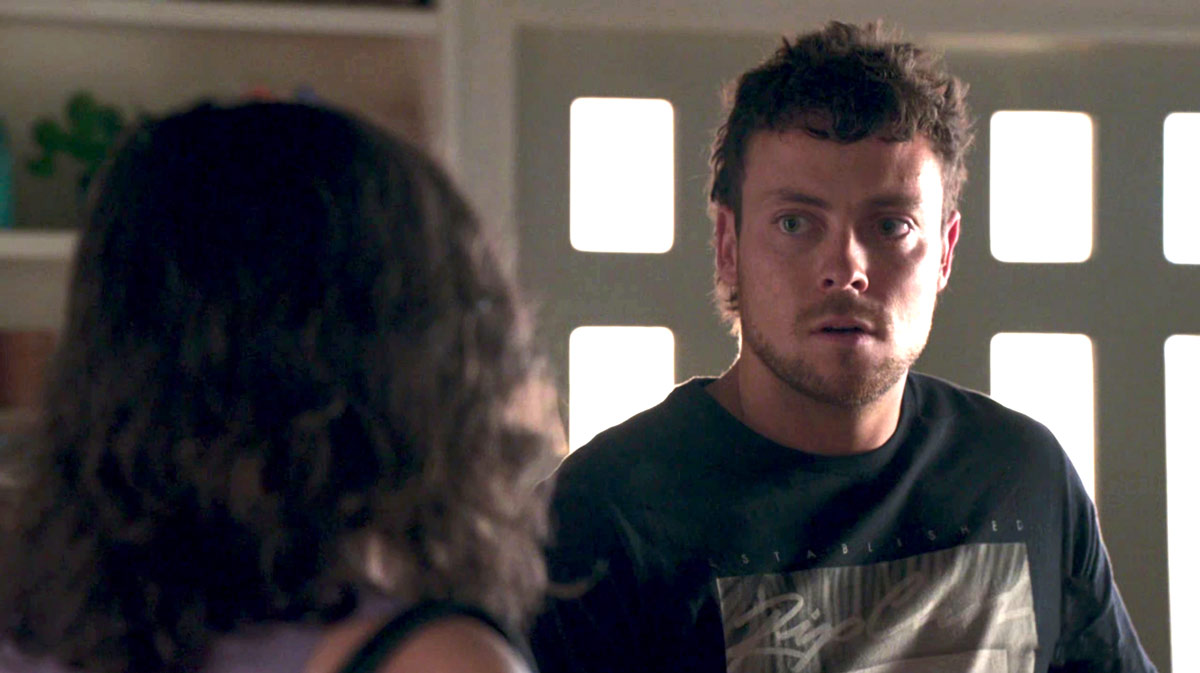 In response to Dean asking what she was doing there, the pair looked more than a little surprised at her response – "well what do you reckon? I've come to help."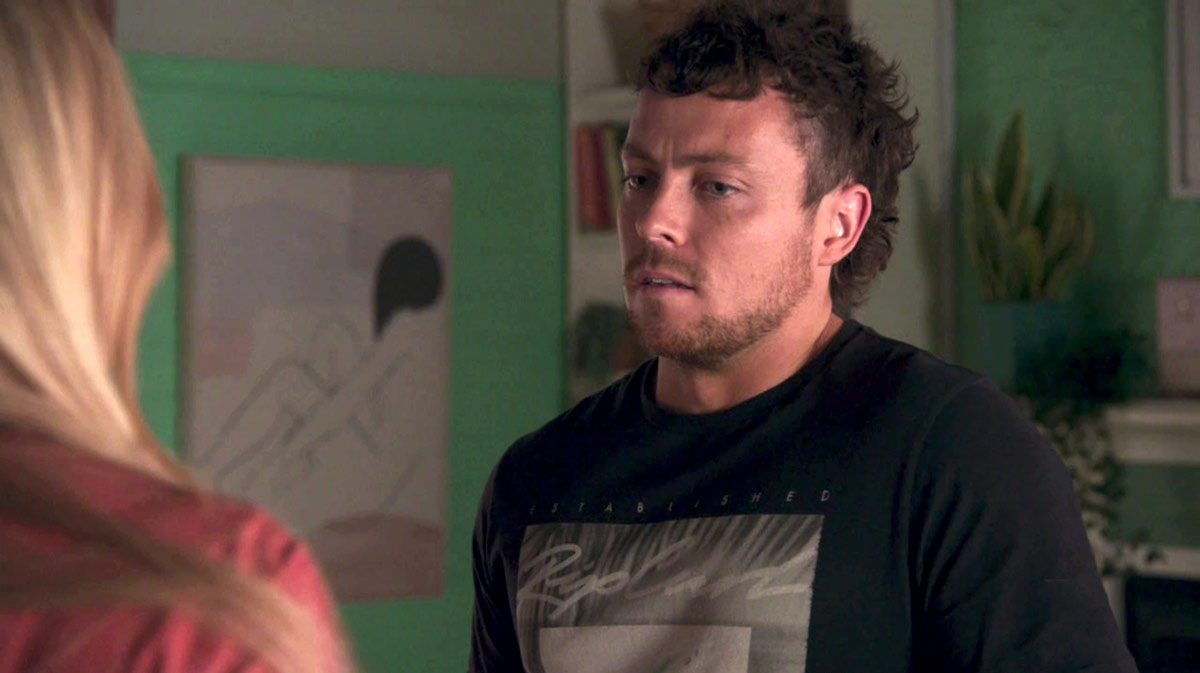 Next week's episode sees the pair try to hatch a plan to get rid of Karen – but before they can, Ziggy go into labour!
Ziggy is forced to grab Dean and Karen's attention as they bicker in the farmhouse – "Hello, pregnant woman in labour over here!" she calls out, prompting an excited squeal from Karen.
As the terrified mum-to-be goes into labour, Dean is left to tend to his mother, who has set up camp at the birthing suite.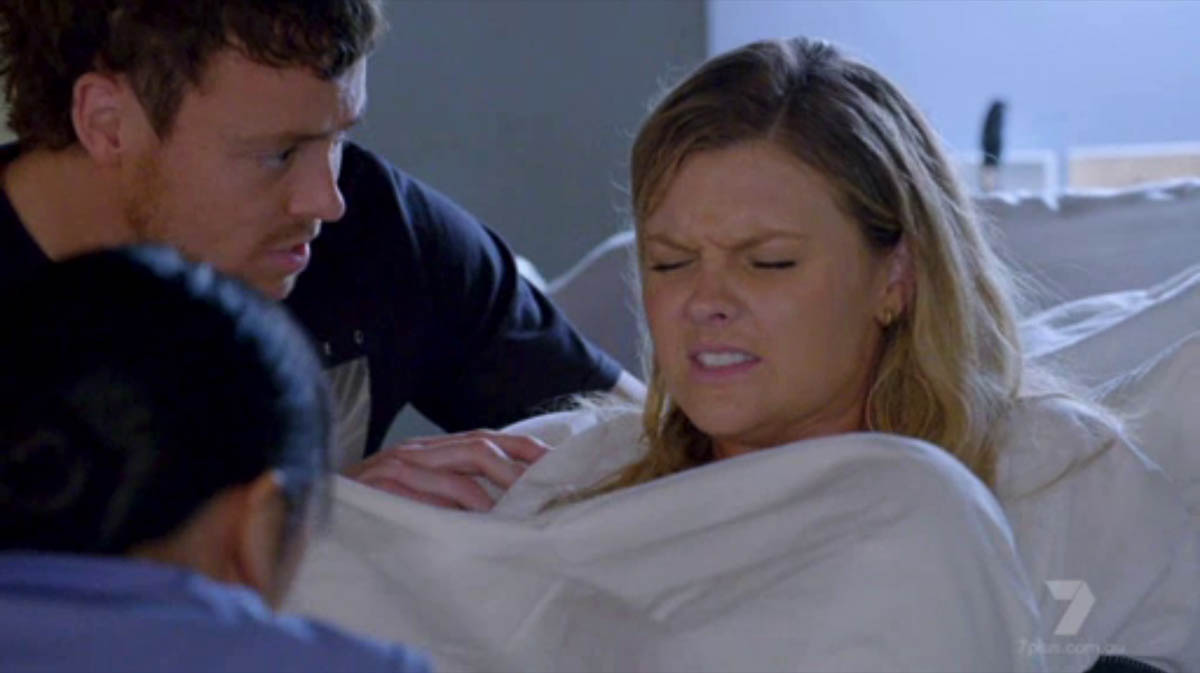 While the labour appears to go smoothly, with various promos from the past few months showing Ziggy and Dean meeting their newborn, a recent press release hints that there's trouble ahead for the new parents: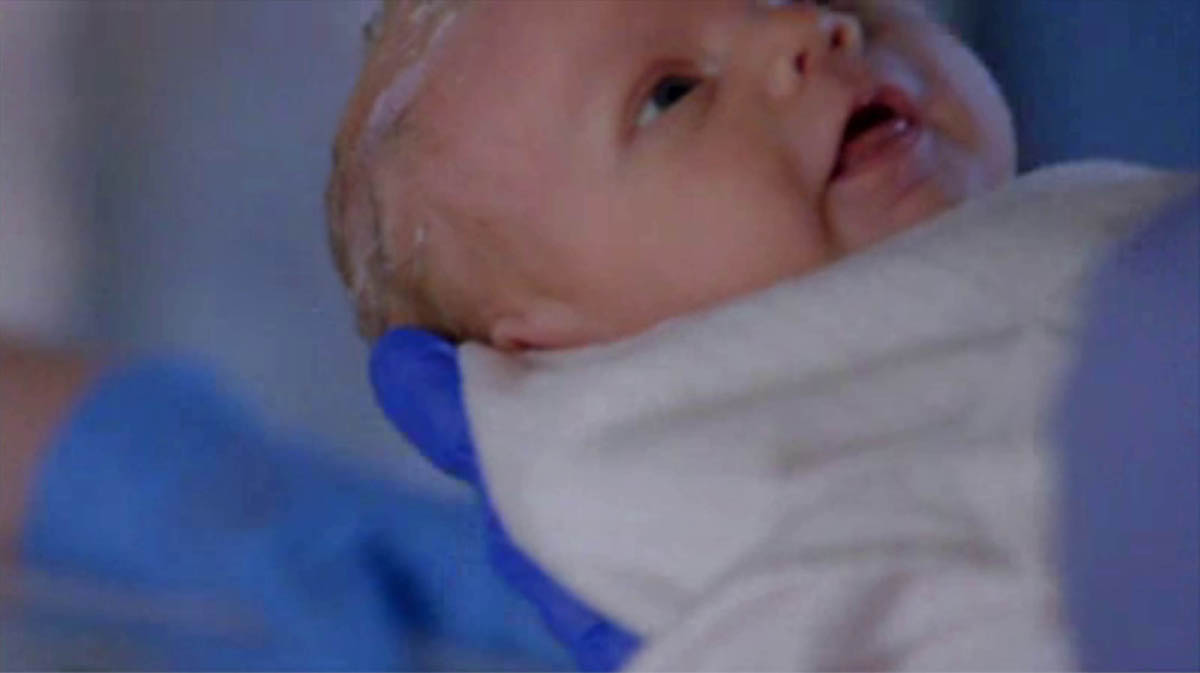 "Despite Karen's interference, it's smiles all around when Baby Thompson is welcomed to the world.
But the happiness is short-lived when the new parents are faced with their toughest challenge yet. Will their happy ending take a dark turn?"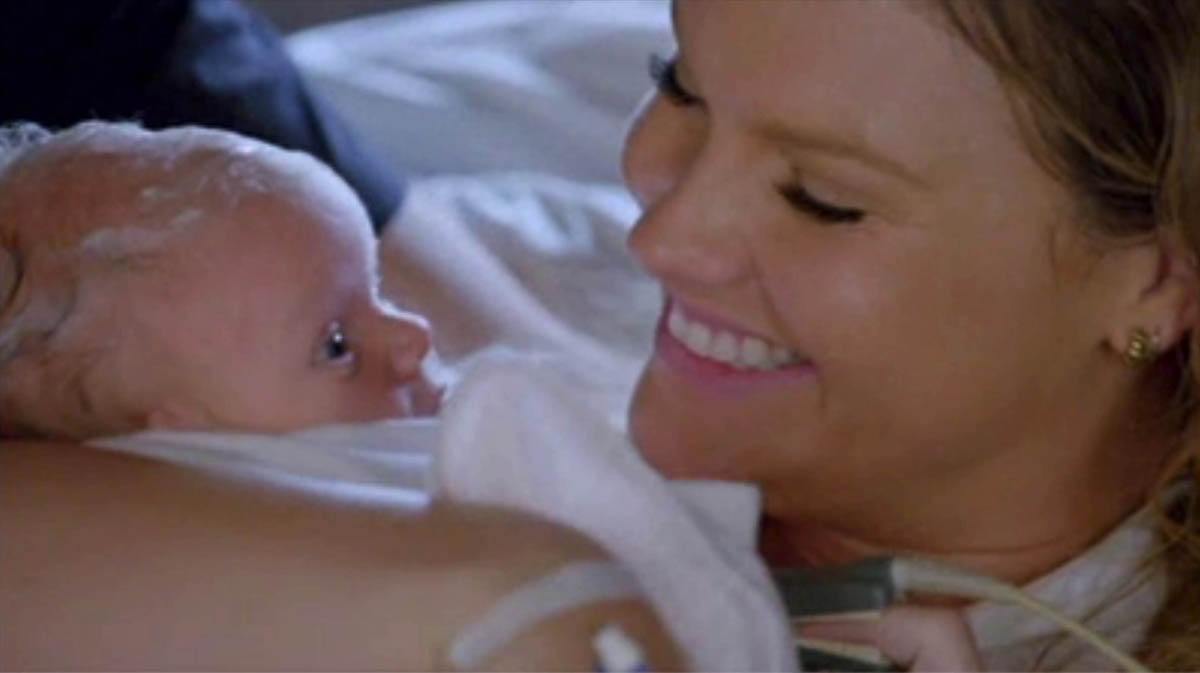 ---
Karen is the first of a number of returnees set to arrive in Summer Bay in the next few weeks.
Justin's daughter Ava is set for a comeback very soon, while Bella Nixon (Courtney Miller) also looks set for a short return stint, potentially ending with Nikau's (Kawakawa Fox-Reo) exit from the show.
Read more on the upcoming arrivals and departures here.
---
Monday 30th January (Episode 7958)
Cash says goodbye to Eden. Rose takes down a criminal. Alf suspects a River Boy in Summer Bay.
Tuesday 31st January (Episode 7959)
Ziggy and Dean meet their newborn baby. The bikies are back with a vengeance. Is Cash and Eden's love story over?
Wednesday 1st February (Episode 7960)
Cash is left broken-hearted. Power goes to Marilyn's head. Does Theo have a stalker?
Thursday 2nd February (Episode 7961)
Remi ignores his worsening injury. Is Xander ready to move on? Kirby refuses to be a charity case.
Spoilers in your inbox every weekend!