Emmerdale Spoilers⁠ – Is Jacob dead after shock stabbing?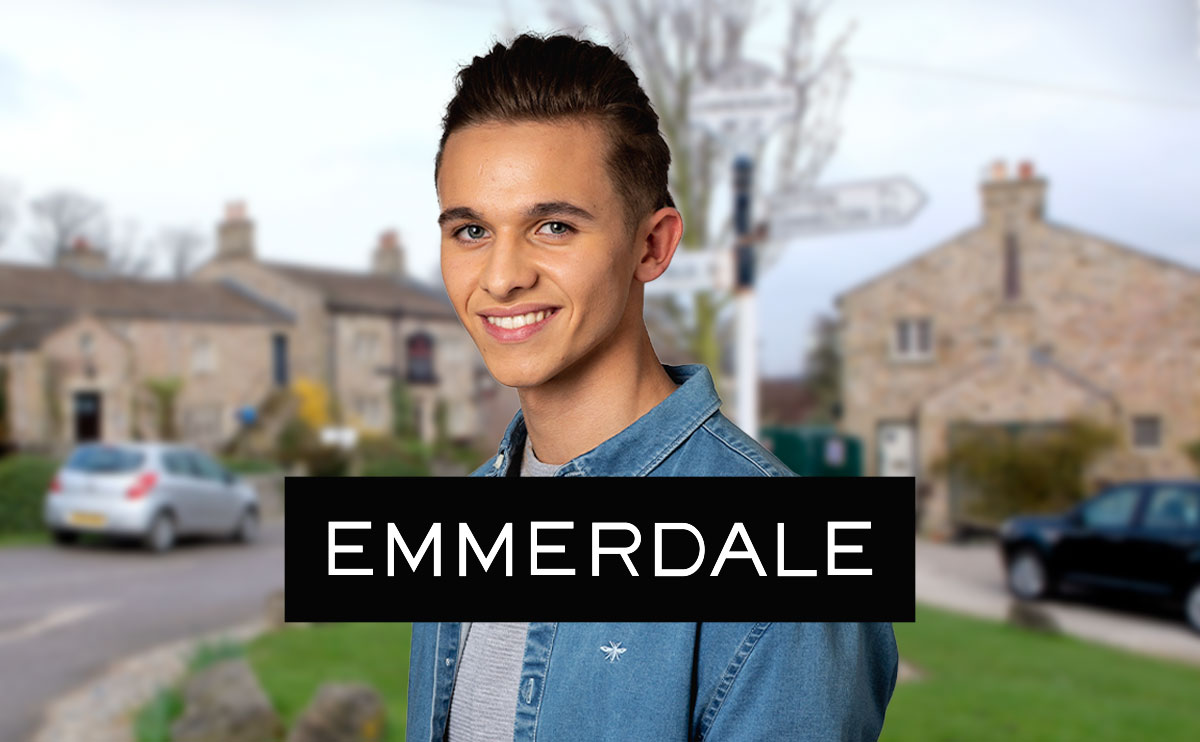 A shock ending to tonight's Emmerdale saw teen Jacob Gallagher (Joe-Warren Plant) left for dead, after being stabbed whilst trying to scare off his mother's drug dealer.
Mum Leyla (Roxy Shahidi) has been dealt blow after blow in recent weeks, following the breakup of her marriage to Liam (Jonny McPherson). It came not long after Leyla had been released from rehab, following a cocaine overdose back in August.
After spending Christmas alone, an afternoon of playing happy families with Liam to keep up appearances for Jacob's uni friend Phoebe gave Leyla false hope that she and Liam could give their marriage a second chance.
Leyla was devastated by Liam's subsequent rejection, and a planned project went down the pain when Phoebe's sister cancelled Leyla's wedding job, her original planner having become available again.
The last straw came when Liam asked Leyla if they could speed up their divorce proceedings, which she later surmised was down to Liam wanting to get back with his ex Bernice (Samantha Giles) after discovering about their kiss on Christmas Day. Liam denied that was the case, but Leyla threw him out.
Feeling at her lowest, Leyla resorted to calling up her old dealer Callum (Tom Ashley), arranging to meet him at the viaduct to get some more gear.
Leyla was conflicted as she returned home and laid the drugs out on the kitchen table, but before she had chance to change her mind, Jacob returned home unexpectedly. Leyla had no time to react as Jacob walked straight in and saw what was going on.
"No, no, no…it's not what it looks like!" Leyla quickly tried to explain, but it was to no avail. "Yeah it is," a disgusted Jacob replied.
Leyla desperately tried to convince Jacob that she was about to bin the drugs, but he refused to believe her, furious that she betrayed his trust.
After admitting that she'd bought the gear from Callum, Jacob proceeded to lock Leyla in her bedroom and contact Callum himself using Leyla's phone, asking to meet up at the viaduct again.
Believing that he was there to meet Leyla, Callum was surprised to find Jacob waiting for him… with a warning to stay away from his mother.
Callum was quick to point out that it was Leyla who had called him, but Jacob showed that he meant business by pulling a knife out. As Callum tried to talk him down, medical student Jacob proceeded to explain how just a little nick to an artery in his neck could cause him to bleed to death.
Callum was able to disarm Jacob after lunging towards him, but as Jacob retaliated and pinned Callum up against the wall of the viaduct, neither of them had anticipated where the knife would end up. Looking down, they both realised that the knife had been plunged into Jacob's abdomen.
In a panic, Callum quickly dropped the weapon and scarpered back to his car, whilst Jacob collapsed to the ground clutching his wound.
With Leyla locked in her room without her phone, unaware of where her son was heading, will anyone find Jacob before it's too late?
---
Thursday 5th January (Episode 9567–9568)
Naomi confronts Rhona about the accusations she's a bad influence on April and an argument escalates.
Dawn makes a drastic decision.
Bernice is thwarted in her plans to get started at the B&B.
Friday 6th January (Episode 9569)
Things reach boiling point as Dawn and Kim argue.
Mandy is livid.
Nicola drips poison about Naomi.
Monday 9th January (Episode 9570)
Things go from bad to worse for Rhona when she discovers April hasn't just punched someone but has also had a piercing.
With Nicola in her ear, Rhona starts to worry about Naomi's malign influence. Soon Rhona confronts Naomi about her influence over April, ending in a physical altercation. At the vets, Dawn is chuffed when Rhona welcomes her back and offers her the chance to train as a vet nurse.
Marshall arrives at the cafe and gets into an argument with April, who ends up punching him.
Tuesday 10th January (Episode 9571)
Amy, Matty and Moira desperately tries to stick to the line as their police interview continues, as DS Malik questions Moira on her trip away with Kyle.
Mackenzie is tight lipped when DS Malik presses him for information on Kyle.
When Naomi arrives to find Charity asking Rhona about her, she's left dreading what's to come.
Wednesday 11th January (Episode 9572)
At the police station, Kyle reaffirms that it was he who killed Al.
Mackenzie's guilt builds as he listens to the hardships Chloe has been through. Finding a moment alone with Chloe, Mackenzie tries to assure her he'll do what he can to support her and the baby.
Thursday 12th January (Episode 9573–9574)
Mack struggles to hide his panic when he sees Chloe has moved in.
Cathy and April are intrigued when Arthur forms a plan to stand up to Marshall. Will this help Arthur tackle things?
Gabby beams when Kim comes by to talk about the brochure she's been working on. But is it good news?
Friday 13th January (Episode 9575)
Mackenzie does his best to oust Chloe from the house but will his efforts backfire with Charity?
---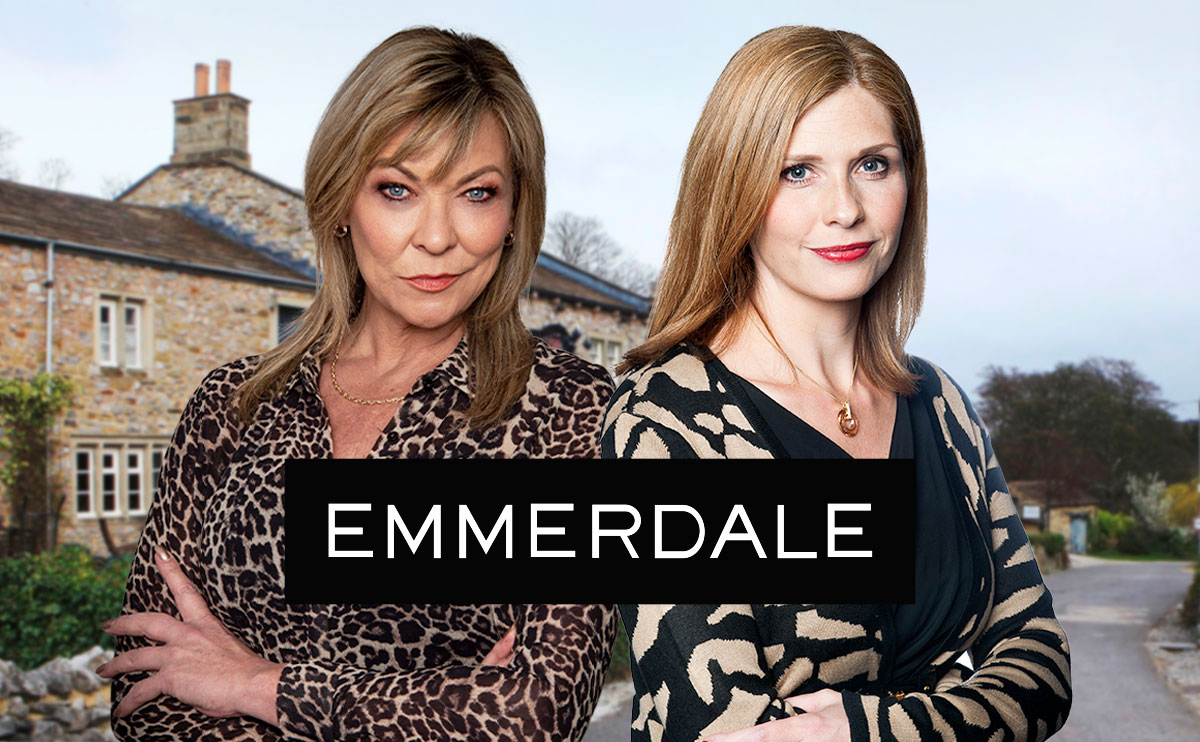 Coming up this week on Emmerdale, Bernice gets herself a new job, Naomi's attempts to help April look set to backfire, and Kim makes it clear to Gabby that romance with Nicky is off-limits.
Spoilers in your inbox every weekend!