Jacinta Stapleton's return to Ramsay Street confirmed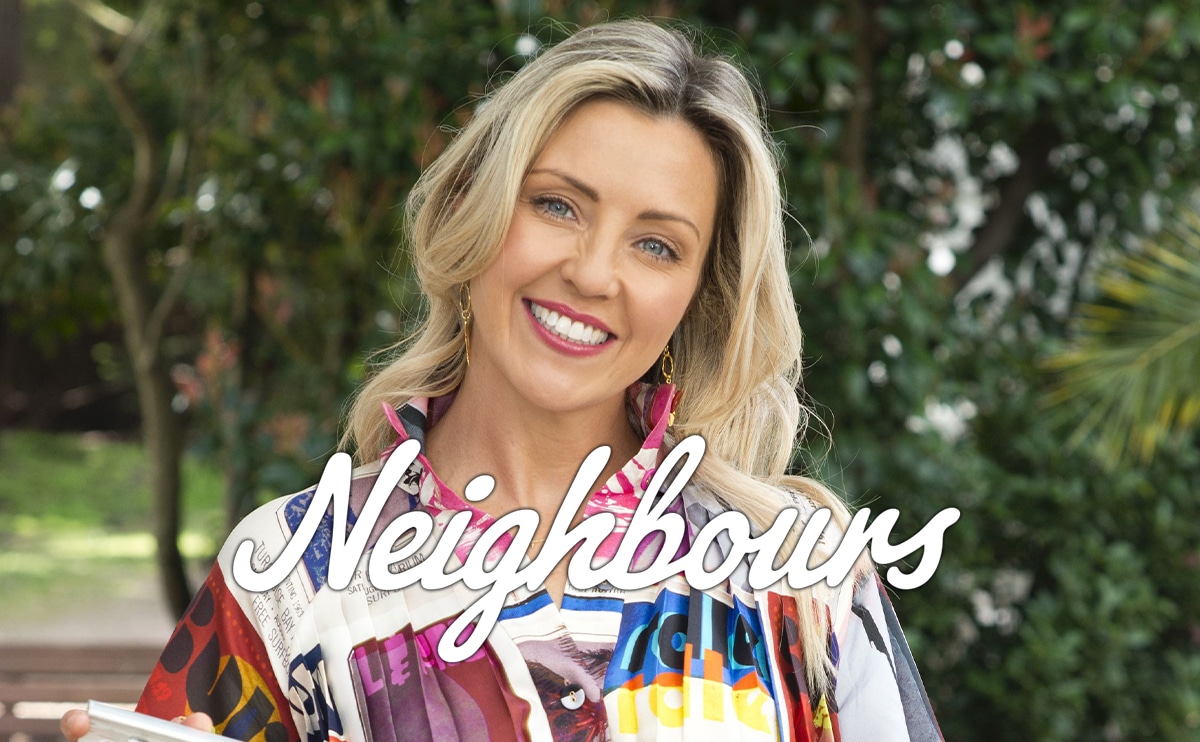 More than 20 years on from her debut, Jacinta Stapleton is returning to Neighbours as the lovable Amy Greenwood.
With nostalgia a common theme of the 2020 season of Neighbours, it doesn't come as a shock that the most recent returnee is a vivacious character from the late 90s.
Jacinta Stapleton, known mainly for the role she's reprising, was thrilled when she was asked back to the series after a 15-year sojourn.
"As Amy Greenwood has always held a fond place in my heart, to reprise her 20 years later feels like a gift that rarely happens in one's career," Jacinta stated.
"She's effusive and flamboyant and joyous to play. Her time back in Erinsborough will see her experience everything from friendship to drama, to romance and heartbreak.
"It's quite the ride."
Executive producer Jason Herbison is also delighted by Jacinta's return.
"Amy Greenwood is a heritage character I've wanted to reprise for a long time because she is so unpredictable and great fun, and I'm thrilled Jacinta was available for this guest part – she has slipped back into the role effortlessly," he commented.
"Amy is set to raise some eyebrows on Ramsay Street but also win a lot of hearts."
As for how she returns, Jacinta revealed that the airline that Amy was a flight attendant for went under and she was forced to find a new passion.
"Then she finds an opportunity to start a new career in design and returns to design the uniforms for Lassiters," Jacinta explained to the Herald Sun.
Paul, now firmly in charge of the hotel, puts out a tender for a new Lassiters uniform. After her airline folds, Amy hears about the opportunity and heads back to Erinsborough to apply for the tender. She convinces Paul and Terese to let her pitch for the work, but after their meeting, she isn't convinced that she's done a good enough job to secure it.
Then, a little advice from old friend Toadie helps her plans along. Toadie lets her know that Paul has always had a thing for ambitious, beautiful women. Can she use that to her advantage?
Amy decides that perhaps a saucier uniform design might just win Paul over. "When she hears about Paul's weakness, she has an idea to show him a uniform that's quite saucy," Amy explained to TV Week. Will it be enough to land her the gig?
The 40-year old actress will return to Australian screens on Tuesday, 8th December. She will arrive on UK screens four weeks later on Thursday 7th January 2021.
---
Who is Amy Greenwood?
Jacinta Stapleton debuted as Amy Greenwood in Episode 2894 (10th July 1997). She was the popular girl at school who Lance Wilkinson (Andrew Bibby) assumed he could never snag. He was quickly proven wrong when the pair became a supercouple among Ramsay Street residents and viewers alike. Their relationship endured many problems including his gambling addiction, but the death blow occurred when Amy fell pregnant to another man, whom she went on to marry.
She left Erinsborough in Episode 3492, on 21st March 2000.
Most notable in Amy's three year residency in Erinsborough was the Full Monty project, where she directed the men of Ramsay Street as they did a strip show. Elsewhere, she also went to university and worked at the coffee shop.
In 2005, Jacinta reprised her role of Amy, where it was revealed that she was now working as a flight attendant. In the video produced by Annalise Hartman (Kimberley Davies), Amy lamented over her missed opportunity to marry Lance, and asked for him to call her should he be watching the video… and he was!
Sadly, Amy is returning to Erinsborough without Lance in tow, as it seems the two of them didn't end up getting back together. It transpires that she has in fact had a second divorce, after her second husband came out as gay.
Talking to TV Week, Jacinta has told us a little bit more about what to expect when she returns. She now has a 20 year old son from her first marriage, and she and her husband lived in Fiji for a while after Amy left Erinsborough in 2000. Unfortunately, that marriage fell apart when her husband turned out to be gay, and she eventually got married a second time.
Remarkably, her second husband also turned out to be gay, ending that marriage. "She's been a flight attendant her whole life and she had another couple of kids," Jacinta told TV Week. When her first marriage didn't work out, she married again, but both husbands turned out to be gay."
Discussing how she fell for two men who both came out as gay, she explains that "[Amy is] a colourful character and I think she likes a vivacious human, so it is understandable."
---
Amy makes her debut in the week commencing Monday 7th December, and here are the episode synopses for that week:
Monday 7th December (Episode 8510)
Mortified by what they've done, Jane panics and hurries Clive out of the house, both agreeing that their night together was just a drunken mistake.
Nicolette comes clean with Audrey about her plans to undermine her.
Clive learns that Sheila is desperate to win him back.
Tuesday 8th December (Episode 8511)
David is utterly appalled when Nicolette comes clean to everyone, leaving him to doubt their co-parenting plans.
Nicolette and Audrey are fired from the hospital.
A returning face is keen to land the job of designing Lassiter's new uniform.
Wednesday 9th December (Episode 8512)
Toadie mentions to Amy that Paul has a soft spot for ambitious and beautiful women, giving her another idea to land the deal.
Paul thinks Hendrix is slacking off in his new role, piling more work on him.
Aaron and David are at odds about Nicolette's surprise pregnancy announcement, ending in David blaming Aaron for getting them into this mess.
Thursday 10th December (Episode 8513)
Dipi starts organising a Christmas celebration for the whole family, including Kirsha.
Paul finds Amy's determination an appealing trait.
After causing an accident at work, Hendrix is on the job hunt again.
Friday 11th December (Episode 8514)
Jay and Hendrix get in on a game of blackjack with a former Erinsborough nemesis.
Jane's connection with Clive is growing fast.
Spoilers in your inbox every weekend!