Oz Previews – Facing the Past & Another Farewell
Episodes 6672–6675
Monday 5th May to Thursday 8th June 2017 on Seven
Episodes may vary in certain areas due to AFL coverage.
---
This week, John Palmer (Shane Withington) finally uncovers the truth about his missing childhood years.
Since his release from prison, John's wife Marilyn (Emily Symons) has admitted that she doesn't know if she can love John any more, with the worry that there's something hidden deep inside John that caused him to be responsible for lighting the bushfires when he had his brain tumour.
With John also wondering about the sort of man he really is, and with persuasion from son Jett (Will McDonald), John eventually saw a psychotherapist—Dr. Bailey Voss (Travis Jeffrey)—at the hospital.
When the talk with Bailey made John realise that he had no memories of his childhood from before the age of 10, or indeed his father who had died around that time, Jett suggested they take a journey to John's childhood home to see if that would unlock any memories.
When the current resident Bede (Bill Young) showed John to his father George's grave, and recalled the story of his death in a fire at the property, John became even more confused.
John's mother Enid had always told him that George died of a heart attack….and John's sure he should have remembered the fact that his father died the day after his own 10th birthday.
Since his return, John his been plagued by visions and bad dreams of himself as a child (Rex Palazzi) with a jerry can, bringing himself to the conclusion that he was responsible for lighting the fire that killed his father.
This week, John agrees to let Marilyn try a session of hypnotherapy on him, and much to their surprise it actually uncovers John's buried memories.
But what he learns will shock him to the core—did a 10 year old John really kill his own father….?
---
Also this week, Monday will see Nate Cooper (Kyle Pryor) depart Summer Bay for a new job in the city with CareFlight, following his break-up with Tori Morgan (Penny McNamee).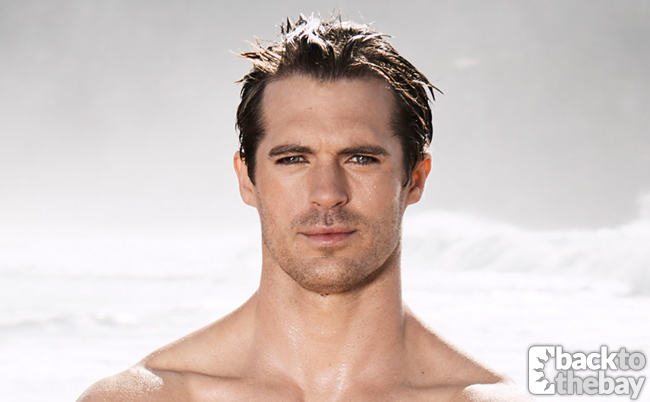 A split for the couple has been on the cards for some time, and was only postponed when Tori was rushed to hospital after drinking water that had been poisoned by drug dealer Zannis. But having persuaded Nate that he should take the CareFlight job that has caused so much tension between them, Nate finally admitted that the long distance would only put more pressure on their already strained relationship, and so split up with Tori.
As Nate prepares to leave the bay with some farewell drinks at Salt, a scorn Tori drowns her sorrows and tells Nate exactly how she feels, by chucking a glass of wine over him!
---
Kyle Pryor joined the show back in 2013, in Episode 5839, when Nate came to replace a departing Dr Bradley at Northern Districts Hospital. He first appeared on John & Marilyn's bus tour of Summer Bay, which didn't exactly go to plan. In total, Kyle has been a permanent cast member for a tenure of 834 episodes.
Whilst Nate has become the sixth regular to depart Summer Bay this year, following Billie Ashford, Evelyn Macguire, Matt Page, Phoebe Nicholson and Zac MacGuire, this is simply the usual contract cycle coming into effect and viewers should not be concerned. A family of four new regulars will be arriving on 21st June…
---
For other storylines and a full rundown of what's to come over the next couple of weeks, visit our Australian Spoilers page.
---
Visit Summer Bay!
If you're in Sydney, why not take the time to visit the beautiful Palm Beach (Summer Bay) yourself – you may even be lucky enough to spot some filming and take some snaps with cast members!
The Official Home and Away Tour departs from central Sydney four days a week, and costs just $99 per person. For more information, and to book tickets directly through the official tour provider, click here or on the button below.