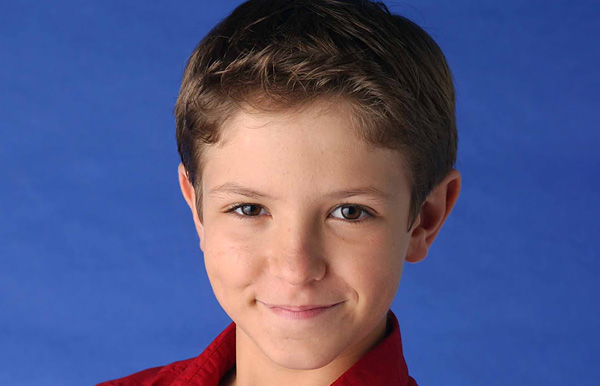 Maximus Sutherland (2002-2004)
Sebastian Elmaloglou
Episodes: 3196–3233; 3303–3808
Parents: Pete & Mandy Sutherland
Occupation: Student; Author
---
Max came to Summer Bay to stay with his uncle Rhys and aunt Shelley after his dad left him. Max's dad Pete and his brother Rhys didn't speak to each other for years, but made peace with each other right before Max came to live with Rhys and Shelley. It took a while before Max adjusted to his new life, and he never really gave up the hope about his mother and father coming back to take care of him.
Mex developed a very close friendship with Colleen Smart, and he also published a book, causing some girl-drama for him. For a while he was torn between two girls named Tamara and Caitlin, and both of them wanted to be the one he dedicated the book to. Eventually both of the girls disappeared from his life, and Max found a mysterious girl at the beach. The girl turned out to be Tasha Andrews, and Max became her first friend in Summer Bay.
Later Max met another mysterious girl, Eloise. Eloise seemed to have very strict parents, but the truth was she was hiding a terrible secret. Eloise had leukaemia and was dying, but that didn't stop Max from seeing her.
Eloise died during a dream-date Max arranged for her in late 2003.
Max created a memorial place for her in a mine shaft he found while following Tasha out in the bush. But during the season finale the mine shaft collapsed, burying Max, Jade, Kirsty and Rhys inside it. Everyone survived the dramatic accident, but Eloise's memorial place was ruined.
With his Uncle Rhys and Aunt Shelley now separated, Rhys began a relationship with Beth Hunter and she moved her family into the Caravan Park. Two residents of the household Matilda and Henry were instantly at loggerheads with Max. Matilda and Henry came straight from boarding school, and on top of being angry and upset about their sudden new life in Summer Bay they decided Max wasn't cool enough for them.
Eventually they developed some sort of a friendship, and within a few months they were almost inseparable.
They always had their differences though, when Jade decided to leave Summer Bay, Max was very upset while Matilda couldn't get her out of the house quick enough.
It didn't take long for Max to accept Beth Hunter into the family when she first started seeing Rhys, so naturally Max was very upset when he found out Rhys had been cheating on Beth with his ex-wife Shelley. Max took Beth's side, and when Rhys wanted to move back with Shelley after divorcing Beth, Max decided to leave Summer Bay and go to boarding school.
Profile thanks to Eli.