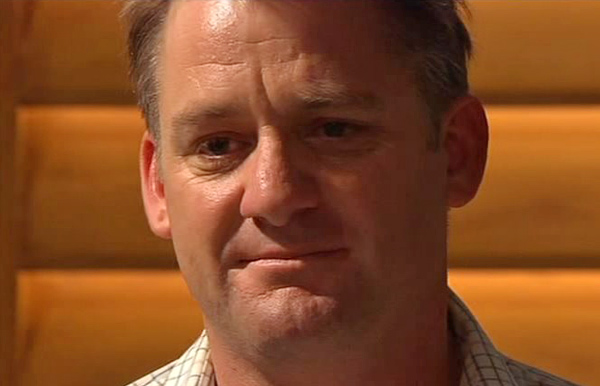 Harry Chambers (2005)
Rodney Dobsen
Episode: 4023
Child: Emily Chambers (deceased)
---
Harry was the father of Emily Chambers, a seventeen-year-old who had been killed by Jack Holden in the line of duty after she had carried out an armed robbery and shot his partner. Although the police investigation had cleared Jack of wrongdoing, Harry was determined to punish him and began following him and his family to different postings, always managing to turn the locals against him.
When the Holdens came to Summer Bay, Harry quickly tracked them down and gave the story to the local media, as well as sending an article on the shooting to locals. He went to Noah's and told the locals that there would be a town meeting at the surf club where he would tell them all about what happened, which received a mixed response from the locals. When the Holdens arrived for the meeting, Harry led some of the attendees, notably Colleen, Martha and Garry Rogers, into driving them out.
Harry then addressed the locals, blaming Emily's death on Jack being triggerhappy and saying he was dangerous and the town shouldn't allow him to carry a gun or be a police officer. He continued to receive a mixed response, with some accepting his version of events while others such as Alf, Beth, Dan and Leah wanted to hear Jack's side. The Holdens then returned and, despite Harry's continued protests, Tony addressed the meeting, saying his son could have been killed that night and yet was still working to protect them. Harry was left sitting alone as the locals welcomed the Holdens to the Bay. Jack approached him; Harry still saw Jack as having got away with it but Jack insisted he still thought about Emily all the time. Harry left without saying anything.