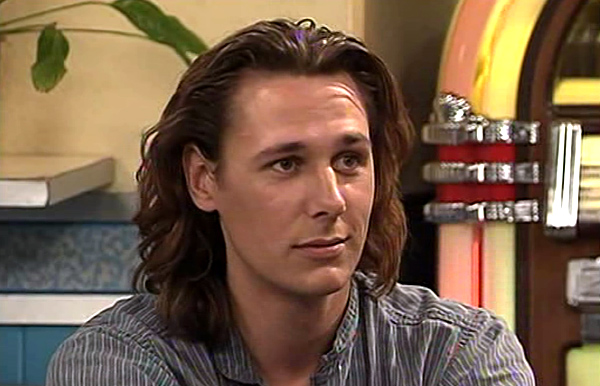 Luke Cunningham (1993-1994)
John Adam
Episodes: 1147–1518
Siblings: Bill Cunningham
Occupation: Teacher; Saxophonist
---
Luke Cunningham has a different life: his 'alternative', slightly hippy appearance hides a sharp intellect but despite his laid back attitude to life, he is fit and energetic, being a keen cyclist and a general all-round sports fan.
Luke has completed a Dip Ed at a city university where, along with gaining his teaching diploma, he developed a healthy disrespect for the system, and the unwritten law that gives people authority and power for what they are, not because they have earned it. Consequently everyone was viewed equal in his eyes, no matter what their title and material possessions.
Luke could not believe his luck when he got the post of Maths, Biology and Geography teacher at Summer Bay High straight out of uni. When he arrived, a few weeks early and skint, he started busking to supplement his income, which raised a few eyebrows. However, Luke is an accomplished saxophonist who is not too worried by his offbeat appearance, and does not have to prove anything to anyone.
Luke fell in love with Roxy, another teacher.
His brother, Bill, arrived in the Bay. Luke felt responsible for causing an accident which ended in Bill being mentally disabled, and had to look after him. He was so preoccupied with him, that the relationship between him and Roxy had to be called off. Despite this, they were good friends and they shared the beach house with Irene.
When Fisher's daughter, Rebecca, arrived in the Bay, Tug tried to set Luke up with her. Luke was not interested initially, but gave in. However, Fisher was not happy and told him to back off. Luke did so for a while, but then ignored him and Rebecca found out.
Luke left the Bay in 1994