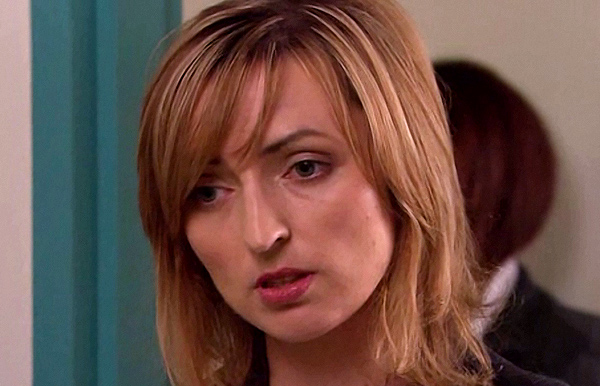 Kay Bowman (2008; 2009)
Sarah Aubrey
Episodes: 4725, 4748, 4855-4864
Occupation: Lawyer
---
Kay was the lawyer assigned to Kane Phillip's appeal on his return to Summer Bay in 2008. She met Kirsty in The Diner and told her that the appeal could actually make things worse for Kane but that she'd do what she could. Kirsty tried to hand over cash she had been given by Bartlett but Kay refused it, telling Kirsty to get the law firm's bank details and deposit the money in the firm's account.
She appeared in another episode telling Kirsty that she needed to give the firm more money to pay for better staff to help with Kane's case, but Kirsty told Kay that she couldn't afford it right now. Kirsty suggested that she might pick the case up in the future, but that right now, she didn't want to be in contact with Kane.
Kay was next seen when she was hired to represent Irene after she was accused of killing Lou De Bono. She visited her in the holding cell prior to her bail hearing to express her belief they had a good chance of getting her released and noticed Irene wasn't looking well.After Irene collapsed from exhaustion, Kay visited her in hospital and told her that her collapse shouldn't affect the hearing but that Donna's new evidence that Irene was a beneficiary of Lou's will changed things.After the hearing, Kay went to the hospital to tell Irene, Belle and Annie that bail had been denied and Irene would be held in custody.
After Irene was found with alcohol in her cell, Kay visited her to chide her for breaking the rules but Irene retorted by telling her to do her job, pointing out she didn't even have a trial date.When Lou's body was found, Kay visited Irene while Belle was with her and told them that the forensics report showed he had been shot.She admitted that since Irene was found on the boat with a gun they didn't have a strong case but Irene was too upset by the confirmation of Lou's death to go over things with her.
She bears a strong resemblance to prosecutor Judy Holly.