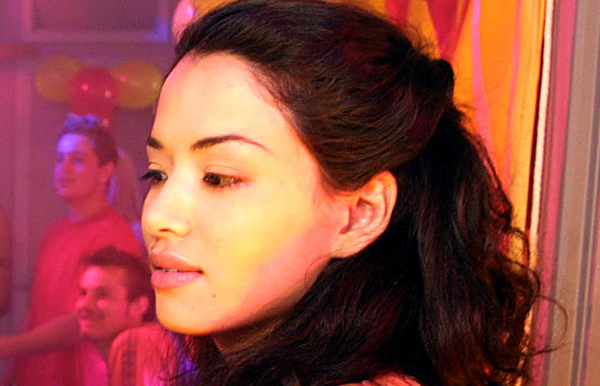 Charlotte Elizabeth Adams (2001 – 2002)
Stephanie Chaves-Jacobsen
Episodes: 3131–3357
Parents: Karen Adams
Martial Status: Steve Kent (2001, engaged)
Occupation: Doctor
---
Charlotte Adams was a trainee doctor at Northern Districts Hospital, who lived with her grandmother, Gladys, above the Lawson's flat.
On a particularly busy day at the hospital, due to a helicopter crash in the surrounding area, Charlotte found herself as the only doctor left when an unconscious Jude was wheeled in. With the guidance of former doctor, Flynn, Charlotte was able to carry out the required treatment and Jude survived. During the period of Jude's recovery, she became friendly with Noah, Jude and Seb.
Charlotte's was being trained by Dr. Carlingford. A bit of a bully, he always expected the best to be done on his hospital.
Charlotte was girlfriend to another doctor, Steve Kent. He however worked at a city hospital and was only able to see Charlotte a periodic intervals. He was constantly telling Charlotte that she should put her gran in a home and move to the city as there were better job opportunities. However, Charlotte disagreed, constantly saying that caring for her gran was more important. This was despite her gran's behaviour becoming more erratic, including when she nearly got ran over by Alf's ute. Steve was the son of a senior doctor in the city, and when Dr. Carlingford found out about this, his attitude to Charlotte changed, letting her clock off early.
Despite their disagreement over what they should do with Gladys, Steve proposed to Charlotte. Charlotte gave a less than enthusiastic yes, and that night after much shouting Jude, Hayley and Noah found Charlotte on the stairs, crying and bruised. Her relationship with Steve was over and he was never seen again.
One night, after Charlotte had went to bed; Gladys decided to do some ironing before she got distracted by the TV. Charlotte and Gladys had to be rescued from the smoke house by Jude and Noah. Finally, Charlotte decided that it was time that Gladys went into a home. Living alone, Sally offered Charlotte a place at her house after Shauna had left town.
Charlotte helped a few familiar faces through medical problems. Sally suffered from cancer, and Leah and Gypsy prepared to have their babies. However she could do nothing to save Miles when she was called out to treat him at the side of the road after he was involved in a car accident with Alex.
Charlotte and Jude began a relationship, after an HSE party at the Lawson House, Seb saw Charlotte leaving in the morning. They then decided to go public with their relationship. However there were some stumbling blocks. After a night out drinking, Jude wasn't there for Charlotte after she was attacked by Justin Bell at work and then Jude, seemed distant after Will and Gypsy's wedding.
Charlotte soon faced more trials when she discovered when she was pregnant. She first turned to Flynn for the support she needed, which led to friction between Flynn and Jude. Jude was understandably annoyed that his girlfriends could never talk to him and always went to Flynn first.
Her pregnancy caused a few slight problems at school when a patient came in with meningitis and Charlotte needed to be moved off the case as it could be detrimental to the baby. She also helped treat Noah when he came into hospital.
Soon after, Noah moved out to live with Hayley and so Jude moved into Sally's house to live with Charlotte. It was after the ferry disaster that Charlotte began to notice that she was beginning to feel better. She went in for an ultrasound where she found out that she had miscarried and it was her turn to be admitted to hospital.
Rhys and Shelley, who had miscarried a son a decade and half ago, helped Jude and Charlotte through this difficult time and they held a ceremony for the twins up at the headland.
Charlotte also had to worry about whether or not, Jude was being faithful and soon her mind was put to rest in the worst possible why when Jude told her that he was leaving her and getting back together with Shauna. He soon left town. Charlotte was left a mess and began self prescribing.
One morning when Charlotte was taking a walk she found a baby that had been left outside. She took it home and started looking after it as if it were her own. Flynn found out that it was photographer's assistant Dana's baby, and when he helped set her up with support, Mia was returned.
Charlotte left for the city soon after, needing a break, and came back after receiving a windfall. An elderly patient she had been looking after had died and decided to leave his inheritance to Charlotte. She began lavishing her friends with pricely gifts, some which were less welcome than others.
Charlotte also quit her job at the hospital when Dr. Carlingford had a go at her one too many times.
Vinnie's cousin, Mav, who was visiting the bay at the time, convinced Charlotte that she should come to Vietnam with him and that she would invest the money in an orphanage.
On the day Charlotte was supposed to be leaving she decided to take one last time in the ocean. However she was pulled under by a rip and was rescued by Josh unconscious. Charlotte was resuscitated and started asking for Jude. Jude came down to the Bay, but Charlotte soon died after suffering complications from her near drowning.
Charlotte had a service held in her honour up on the headland, and they returned to Sally's house for will to be read out. It hadn't been changed and Charlotte had left the money to Jude. After much friction between him and Noah, Jude finally announced that he was going to invest the money in the orphanage.
Charlotte's death haunted Josh, who held himself responsible for her death. Also, her untimely death, caused Jade to launch into a live for the moment phase.