Home and Away Spoilers – Rose catches Stacey cheating on Xander
Next week on Home and Away in the UK, Rose catches Stacey cheating on Xander, Felicity turns to alcohol, and concerns grow when Theo's fan sends a package to the garage. How does she know where he works?
Whilst Cash (Nicholas Cartwright) is putting all his effort into bringing down those responsible for last week's crash, Felicity (Jacqui Purvis) is struggling to cope in the aftermath, putting all the blame on herself for her best mate Eden (Stephanie Panozzo) ending up in a coma.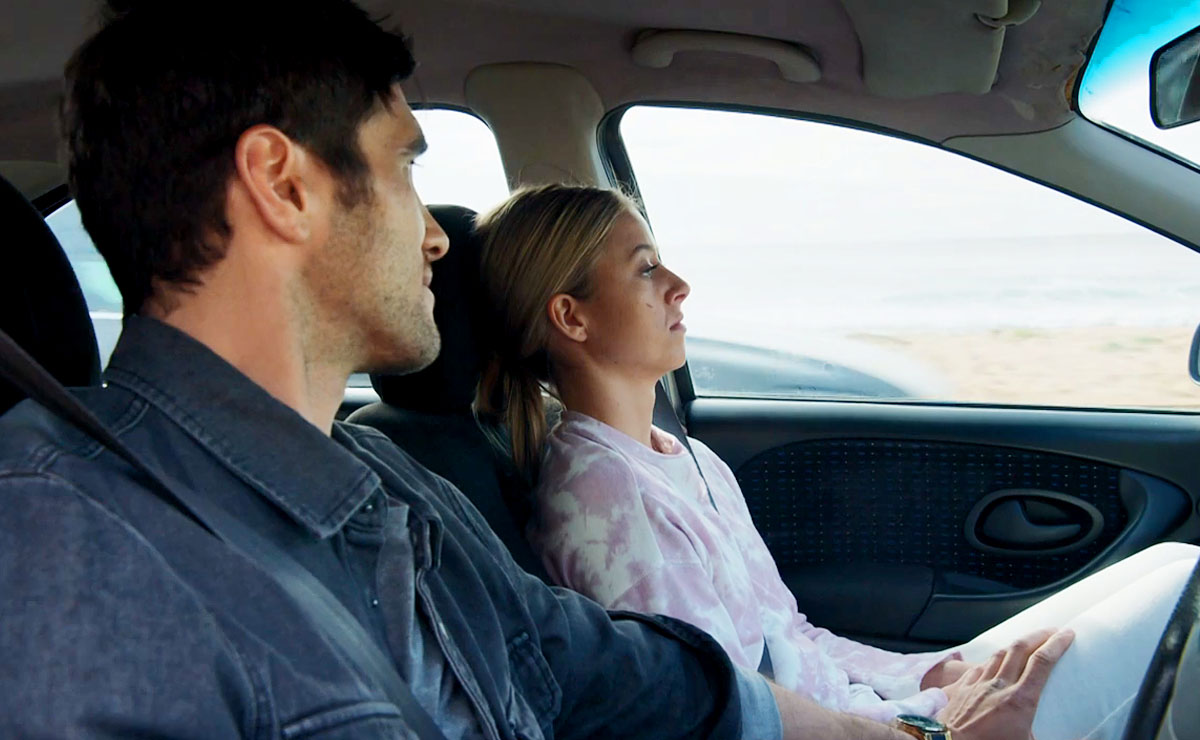 Tane (Ethan Browne) brings his fiancée home following her release from hospital, but when a song comes on the radio that was playing just before the accident, the memories come flooding back and she hastily switches it off.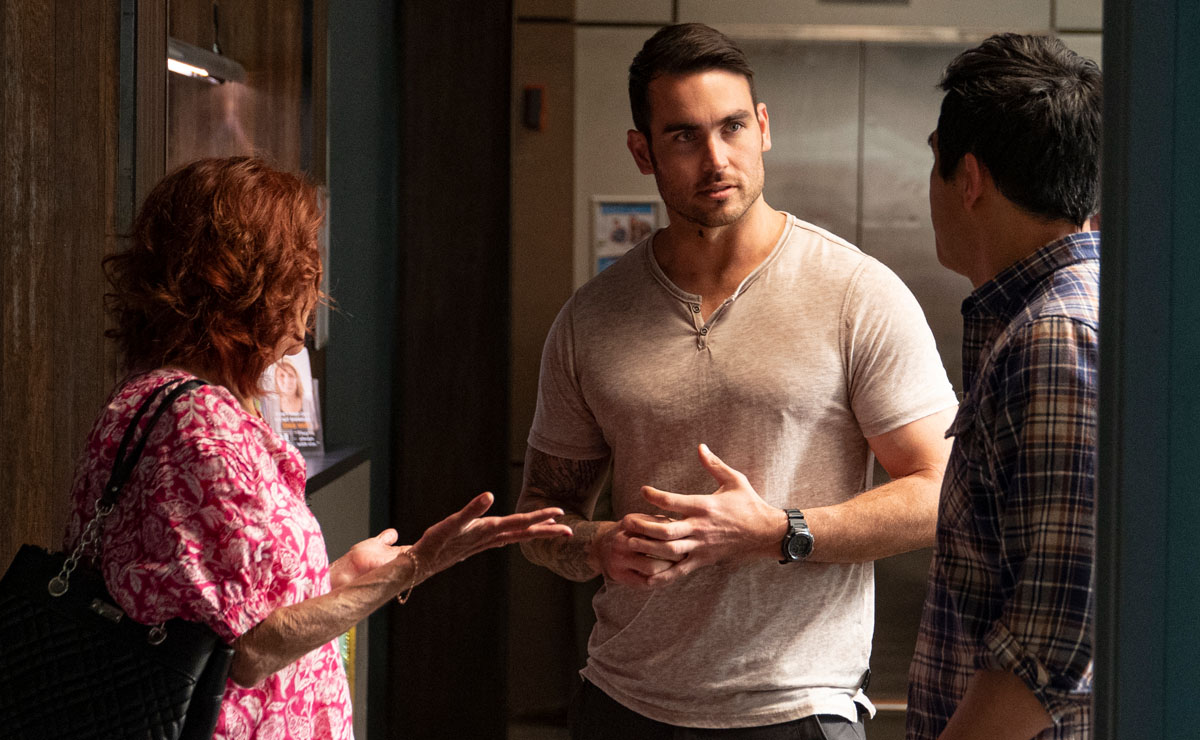 In the meantime, at the hospital, Cash is surprised to learn from Irene (Lynne McGranger) and Justin (James Stewart) that his sister has already been discharged.
When Tane later spots Cash removing one of the listening devices he discovered in the house, he's forced to tell him the truth about the accident.
Furious that Cash would keep quiet about the fact that a hit has been put out on him, Tane asks Cash to leave the house that very day.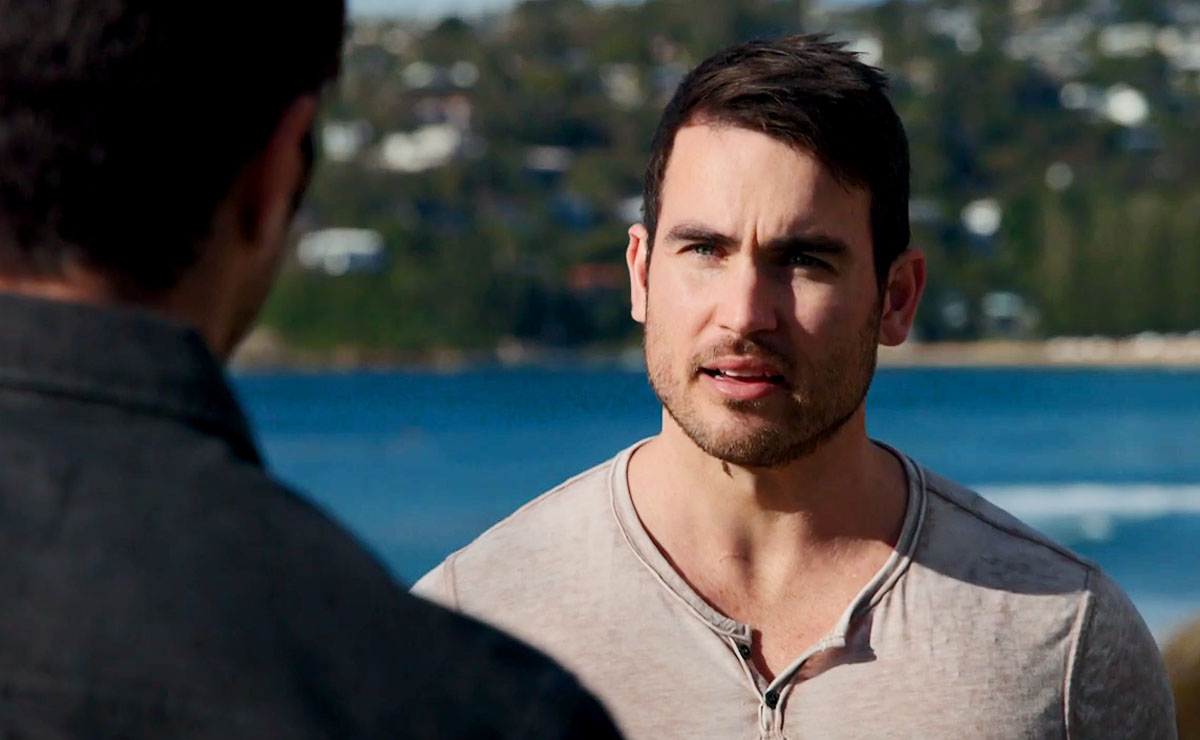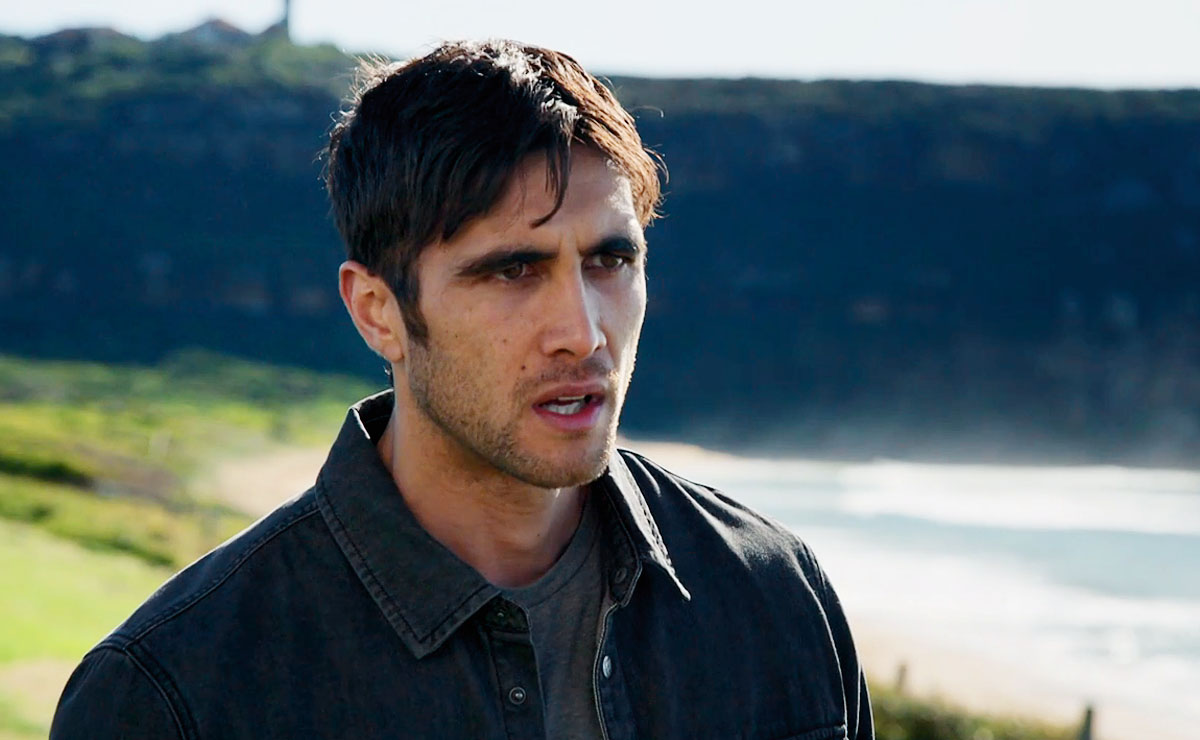 Cash doesn't know what to say when Flick asks why he's moving out. She's yet to learn that the accident was a deliberate act, and he doesn't want to panic her by revealing the truth about the bikies being after him.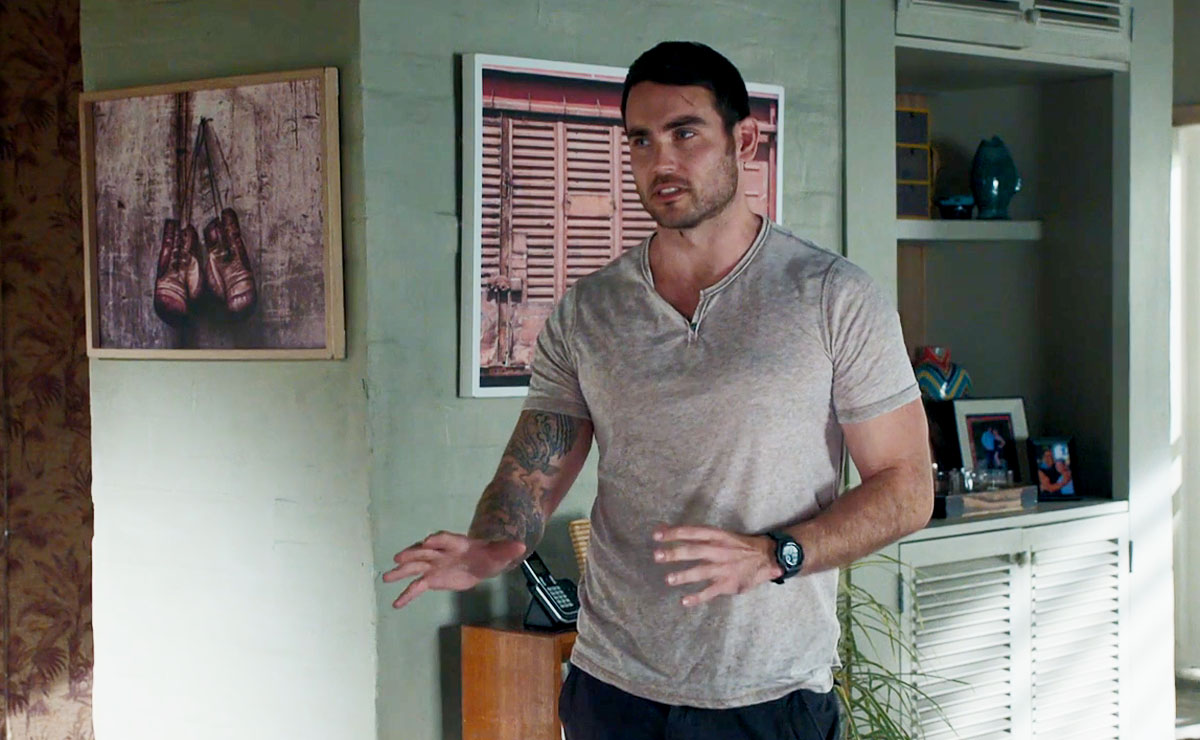 Flick immediately begins to think that Cash is moving out as he blames her for Eden now being in a coma—if she hadn't had a wobble about marrying Tane, Cash would have been driving and Eden would be fine.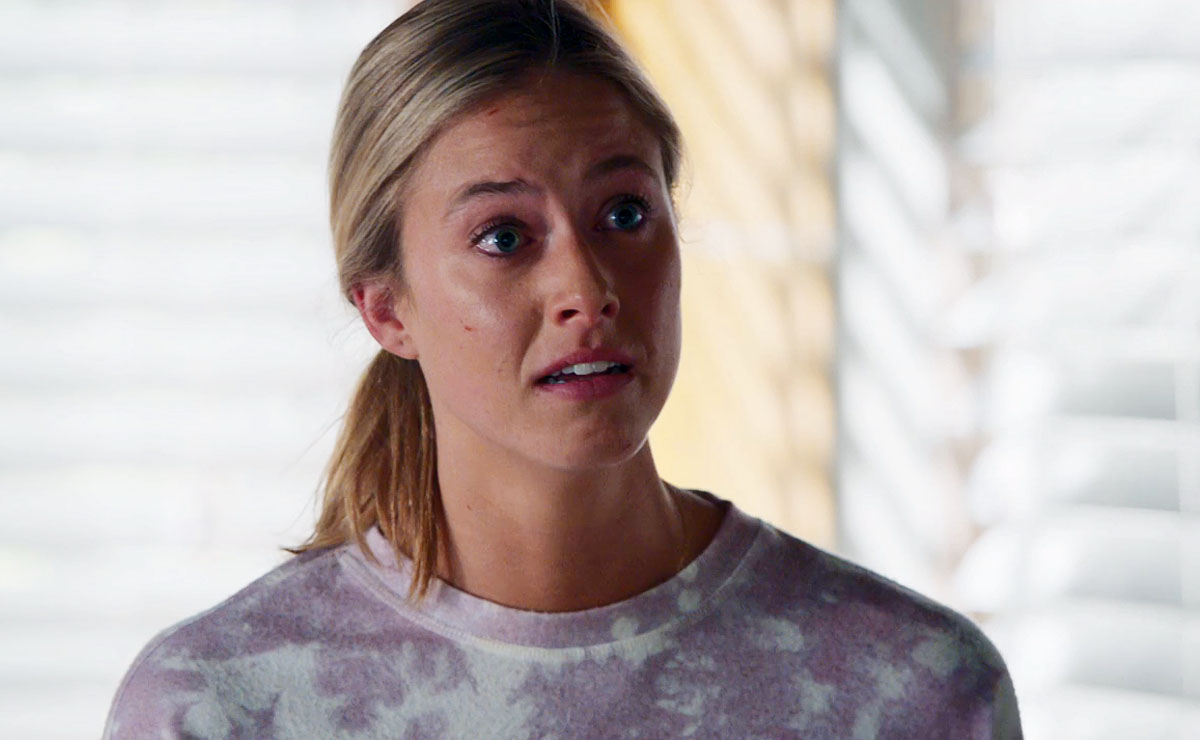 Cash does his best to assure a heartbroken Flick that it's got nothing to do with that, and that she's not to blame for the accident, before leaving the house.
Yet that night, Flick is lying awake in bed unable to sleep. As she heads outside for some air, the horrific events of the accident all come flooding back to her, and she descends into a full-blown panic attack.
The next morning as she arrives for work at Salt, Flick swipes a bottle of whiskey and shuts herself away in the storeroom. After knocking back one glass, she pours herself another, seemingly having found a way to ease her pain…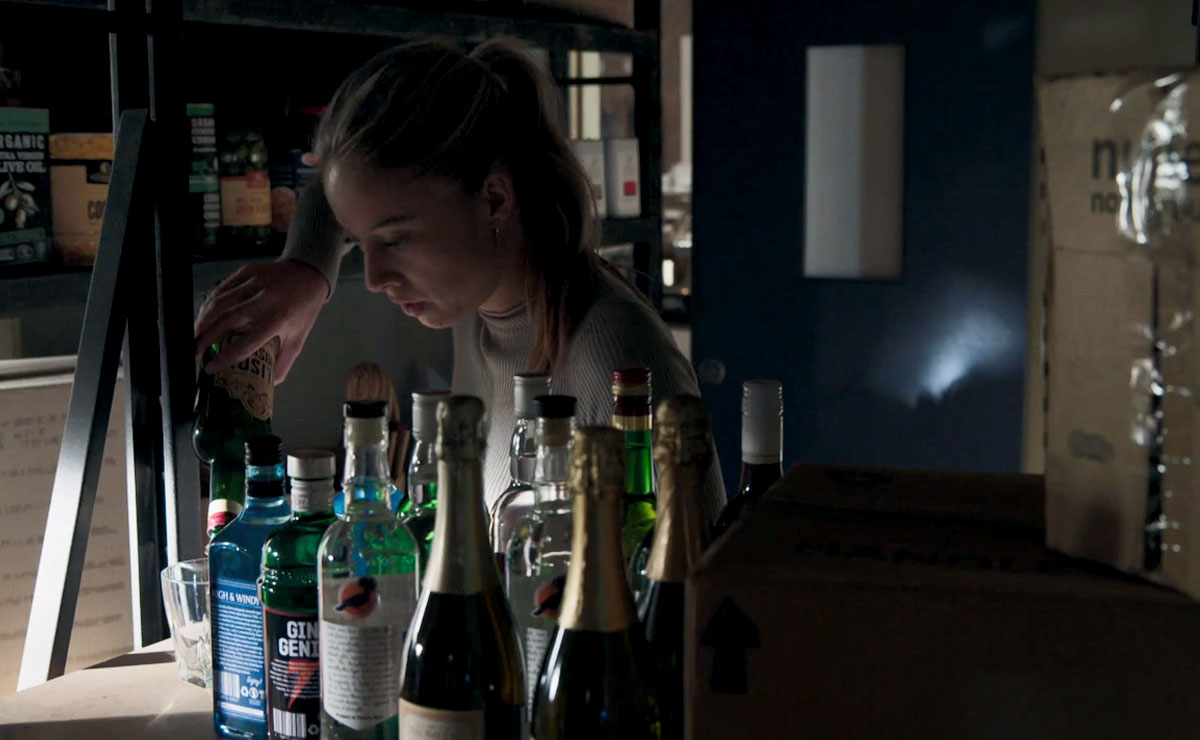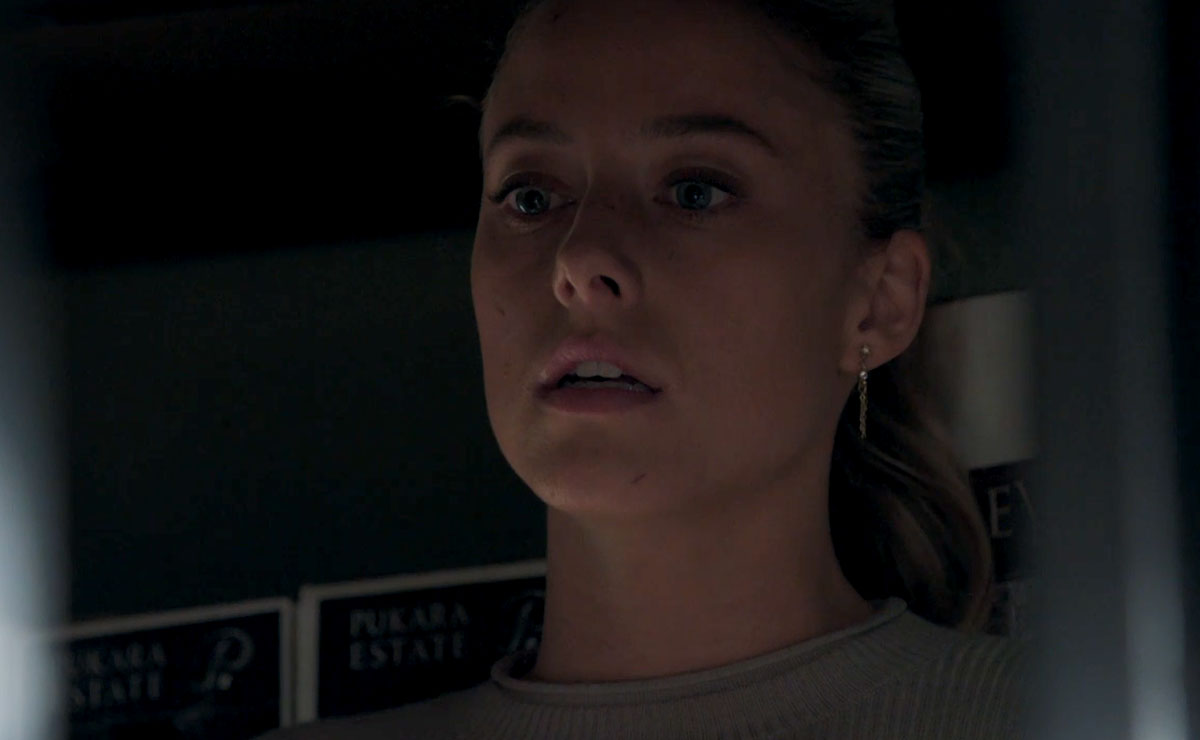 Is Flick heading down a dangerous path?
---
Elsewhere in Summer Bay, with both Eden and Remi (Adam Rowland) out of action for the time being, fellow Lyrik band members Theo (Matt Evans) and Kirby (Angelina Thomson) get to work on cancelling their forthcoming gigs.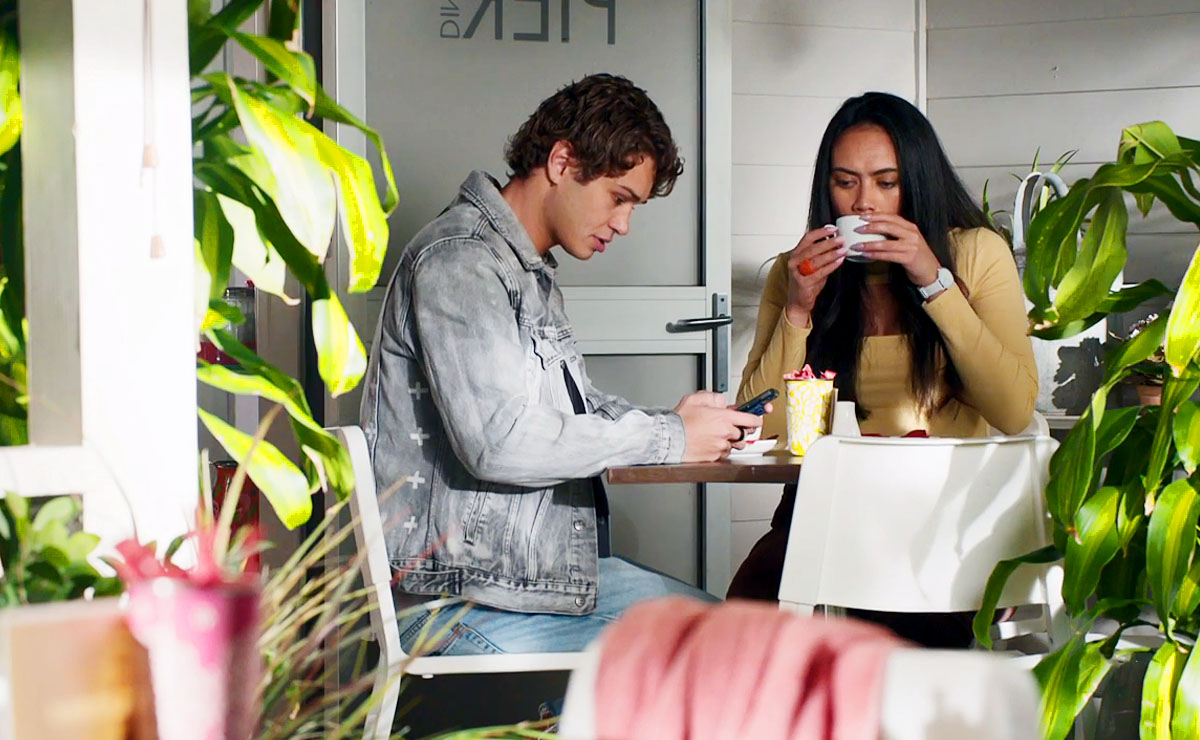 Theo puts a message out on the socials to all the band's fans, but is surprised when Ziggy (Sophie Dillman) later brings round a parcel that was delivered to Summer Bay Auto.
It's a framed copy of the artwork that Theo's fangirl, named "I heart Theo", had previously DM'd him a few weeks back. A note attached reads "I saw your post about Lyrik. Hope this cheers you up."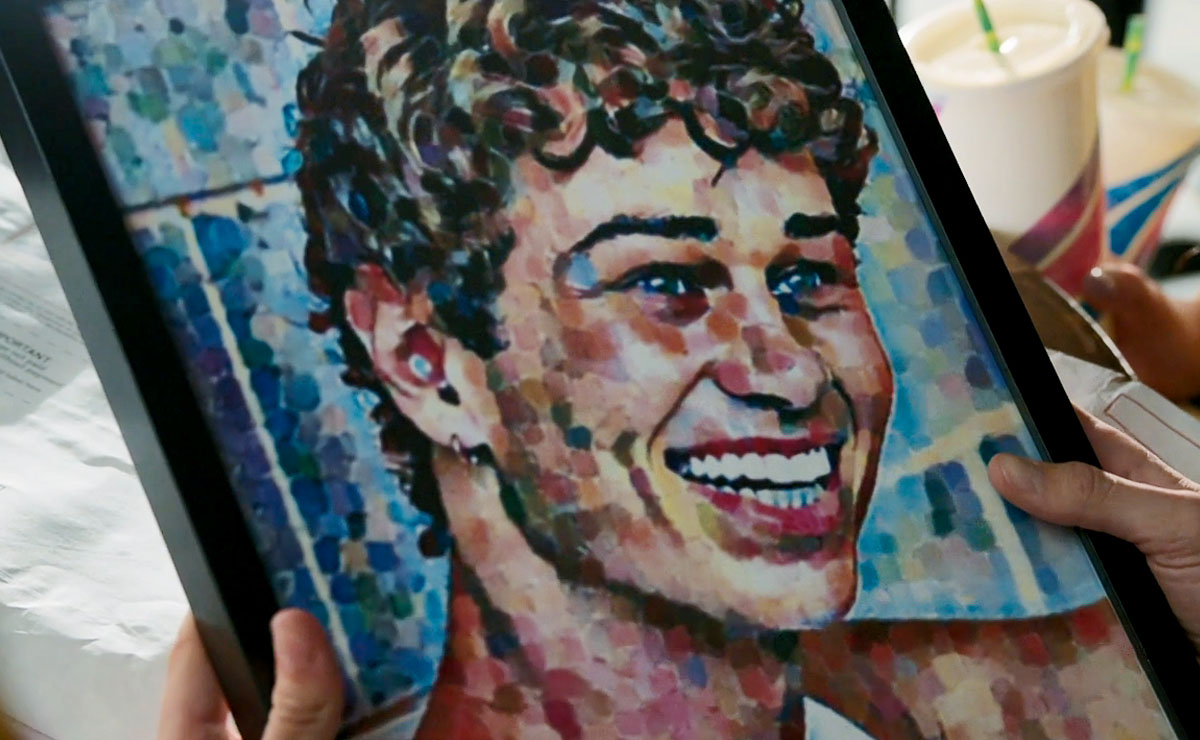 Whilst Kirby had thought the fan's messages were cute at first, Theo struggled with drawing the line when the fangirl started becoming a little obsessive, not wishing to offend her whilst also hoping she'd stop the constant messages.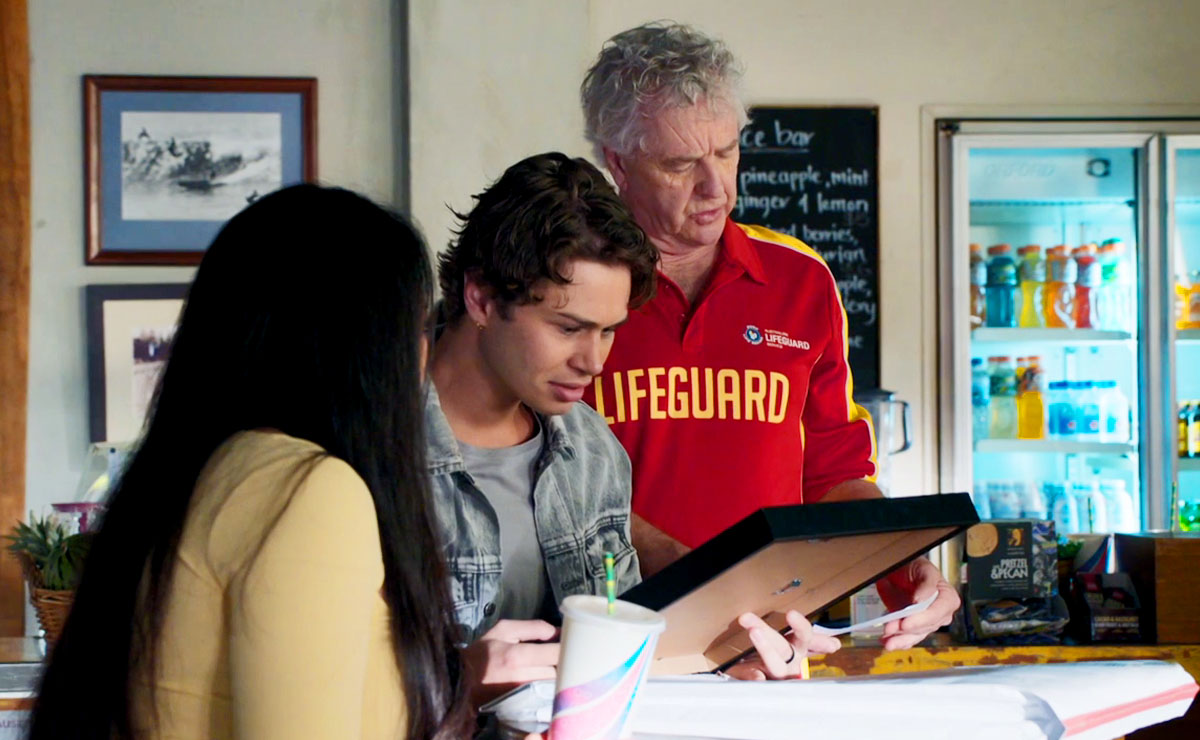 Nevertheless, Theo is pretty stoked with the artwork, and whilst he's distracted with the amount of detail put into it, Kirby's alarm bells start ringing when John (Shane Withington) asks how the fan knew to send it to the garage…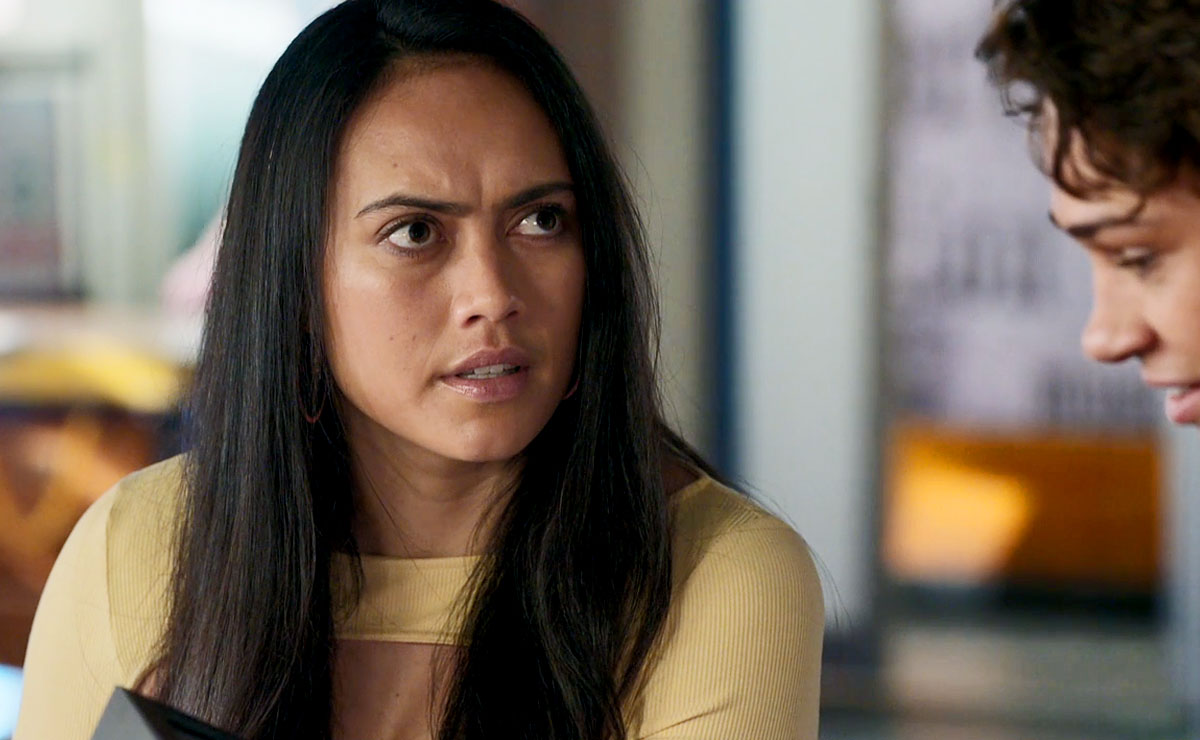 Theo can't help but show off the fanart to Nikau (Kawakawa Fox-Reo) outside, and it's Nik that solves the mystery when he points out that the 'Summer Bay Auto' logo is plastered all over Lyrik's van—with plenty of pics of the van on the socials, that's how the fan knew where to send it.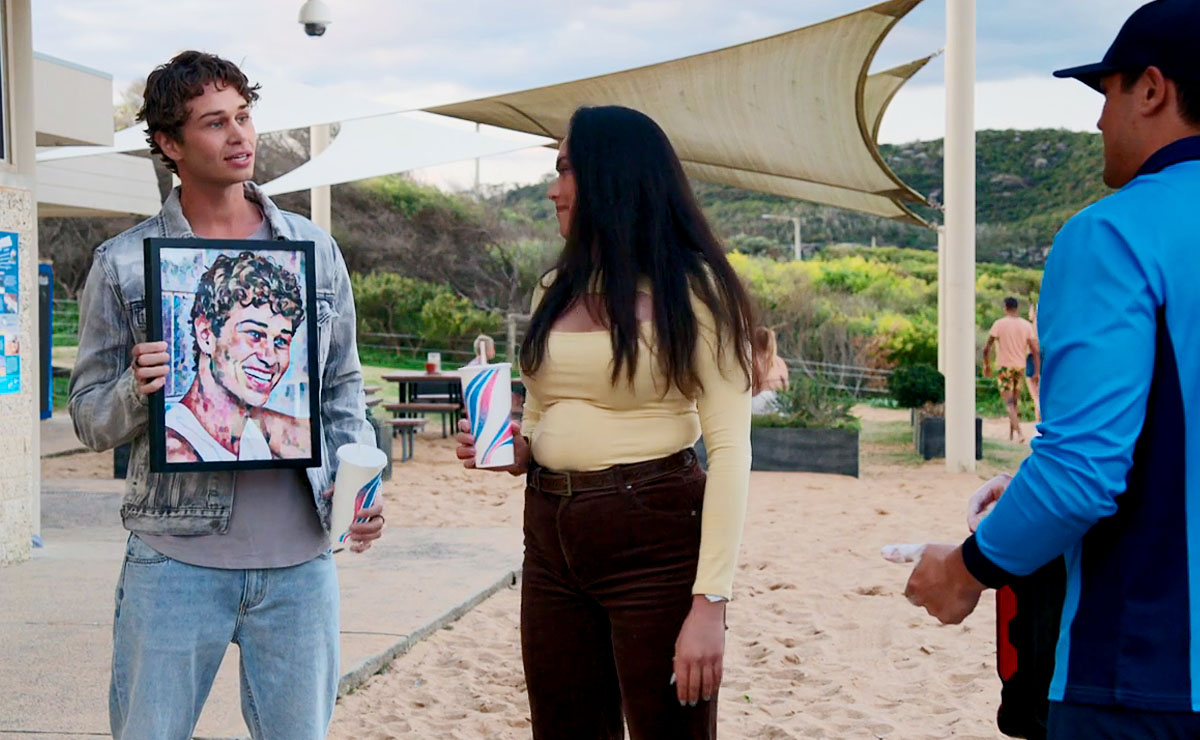 Kirby still smells a rat however, the fan paid for an expensive courier to send the artwork only hours after Theo posted on the socials.
As Kirby points out that it's an invasion of privacy, Theo manages to put her offside when he teasingly asks if she's jealous. Though it continues to cause tension throughout the day, Kirby eventually apologises, pointing out the stress of worrying about Eden and Remi is getting to her.
Although Theo had taken Kirby's advice and not responded, they both realise that it'd be rude not to acknowledge the fan, and so Theo posts a photo of himself posing with the artwork.
But as we see Theo's young female fan flicking through a comprehensive scrapbook dedicated to him, printing off the latest photo to add to it, it's clear that this is no ordinary fan…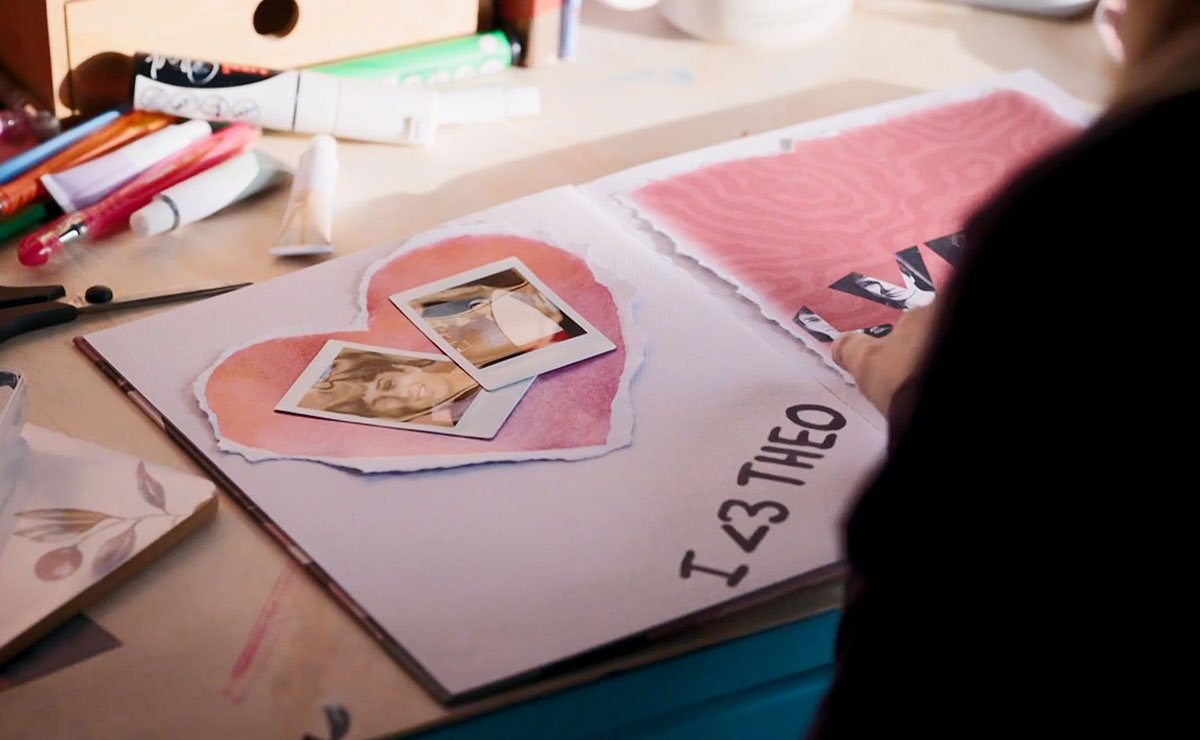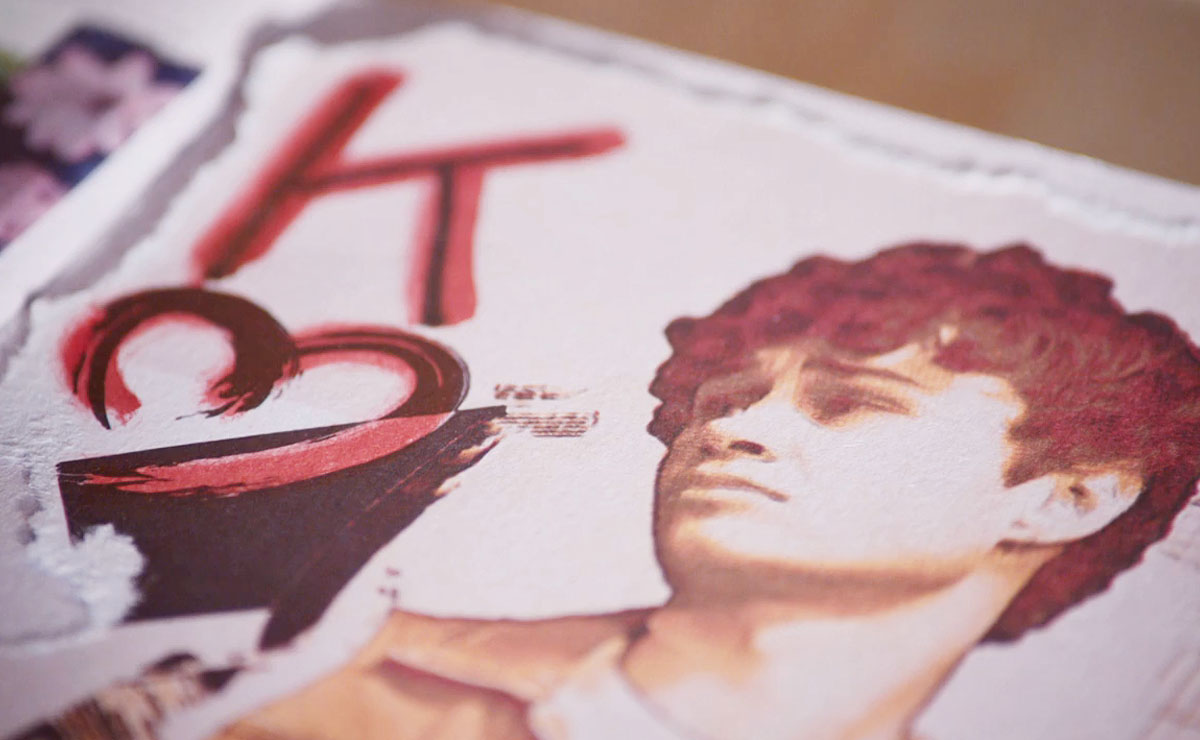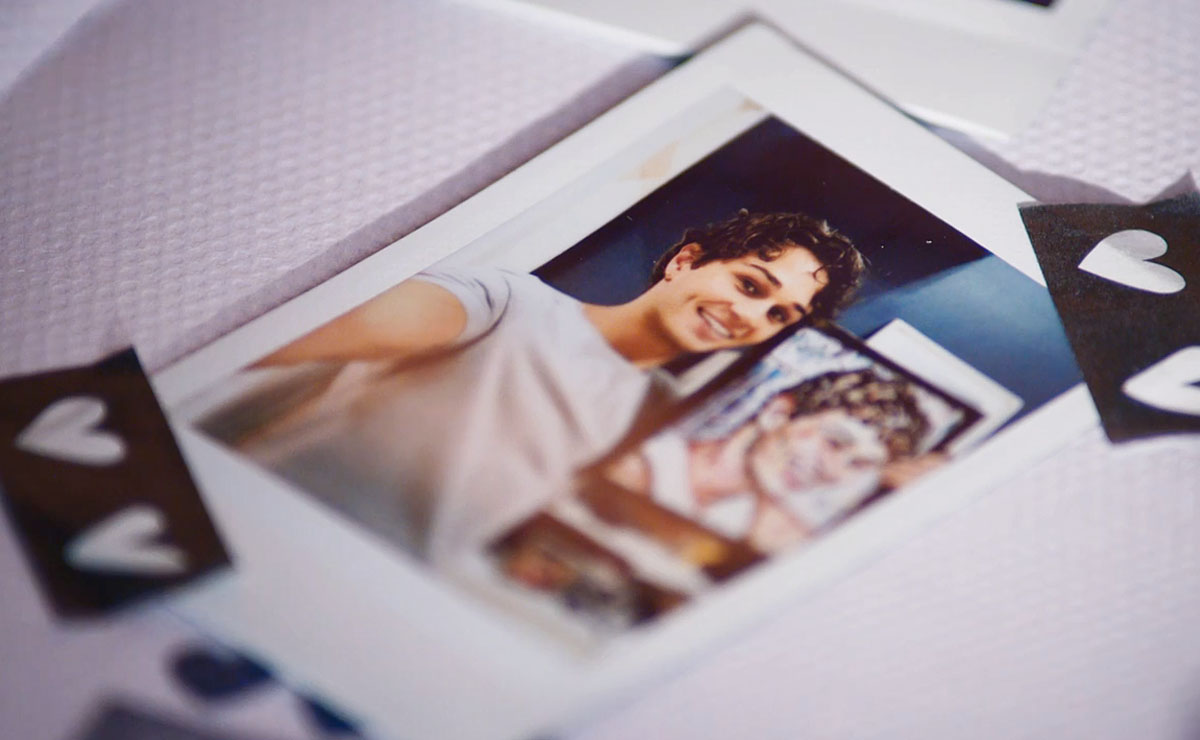 Is Kirby right to be concerned?
---
Also next week, it seems that Rose's (Kirsty Marillier) initial concerns about her brother's new relationship are about to be validated.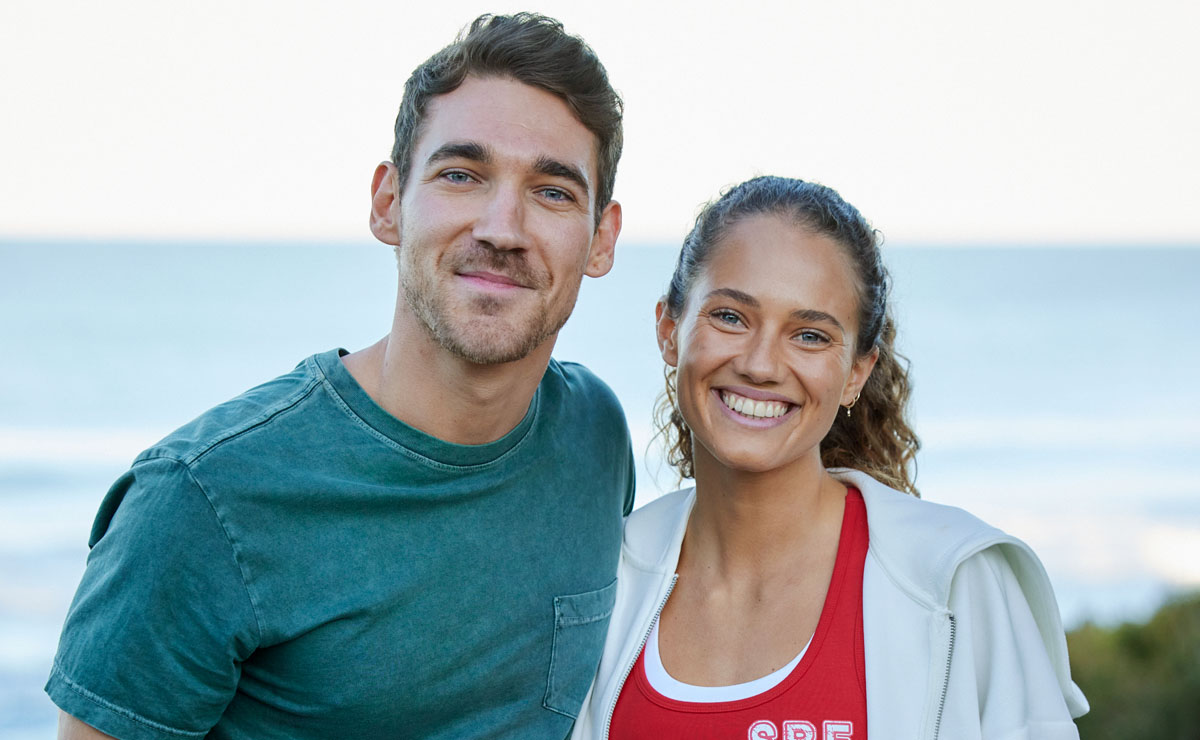 Xander (Luke Van Os) had become smitten with newcomer Stacey (Maleeka Gasbarri) following their first date, but was thrown when she then revealed that she would be continuing to see other guys, not being a believer in monogamy.
Whilst Xander had attempted to give an open relationship a go for the sake of continuing to see Stacey, he eventually realised that it wasn't for him. Stacey then threw a curveball by stating she was willing to give monogamy a go with him after all.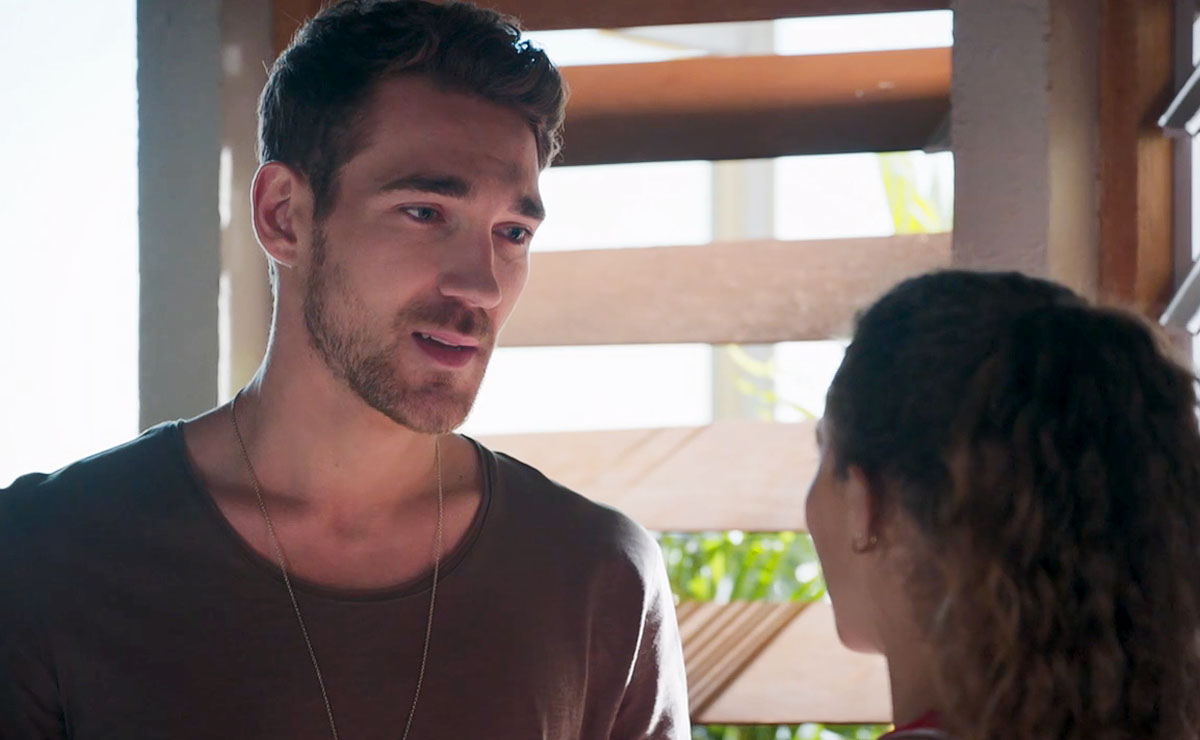 Rose was dubious about the turnaround, thinking that a leopard can't change its spots, but the pair seemed to work out their differences after competing against each other in a series of challenges on the beach.
Next week, Rose has just come in from a swim as she watches Stacey take a class on the beach. One of the participants, Jordan (Dylan Hare), is particularly flirty with both of them, and the two girls laugh it off.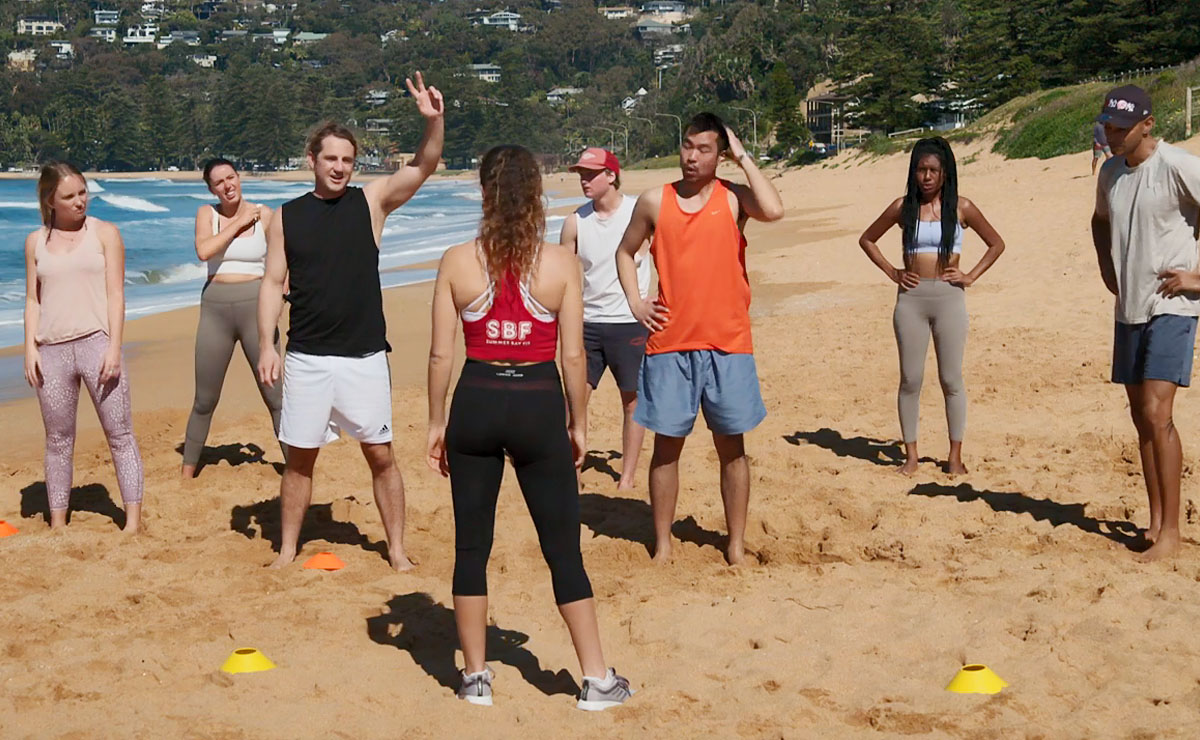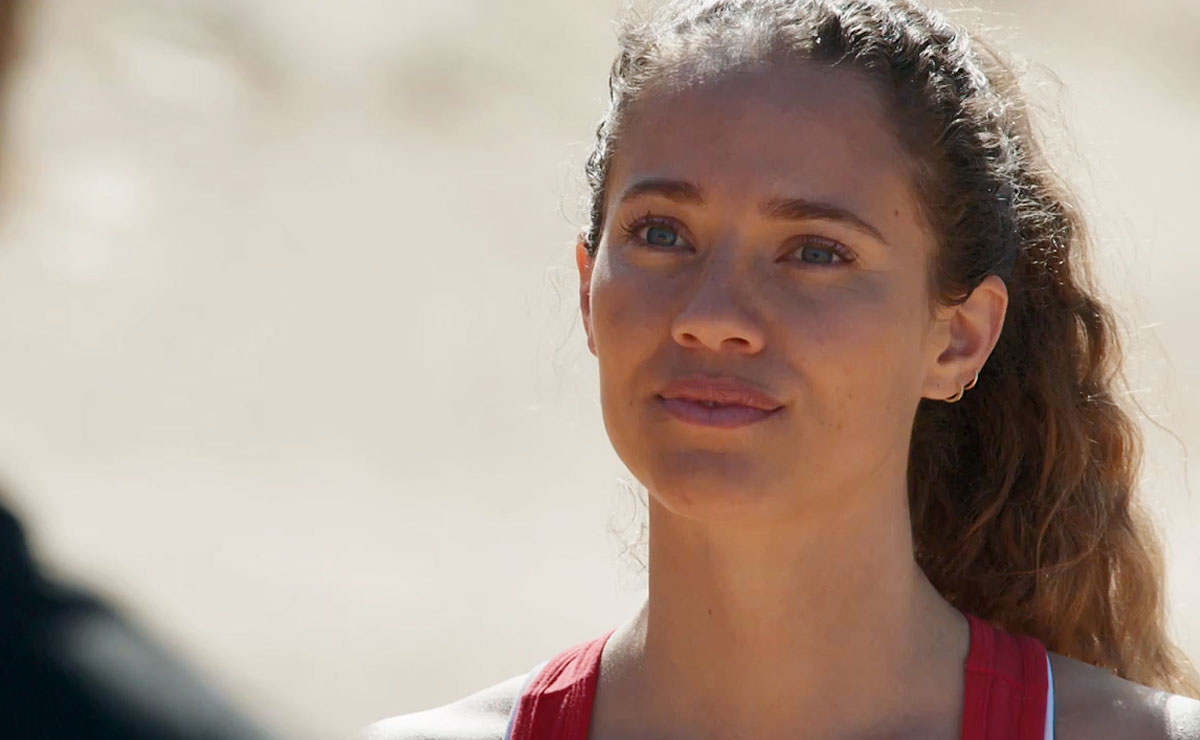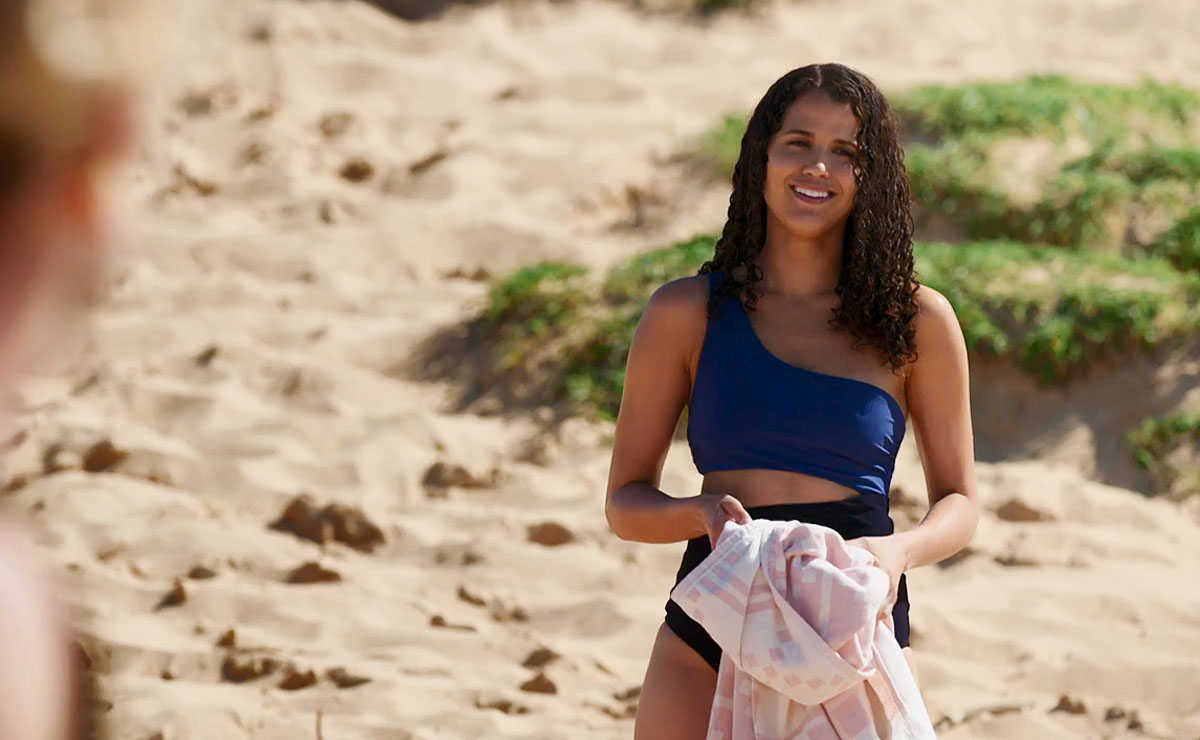 When Jordan later gives Stacey his number in Salt, Stacey initially refuses before giving in. Nearby, Nik is confused, and double-checks with Xander that he and Stacey are now exclusive.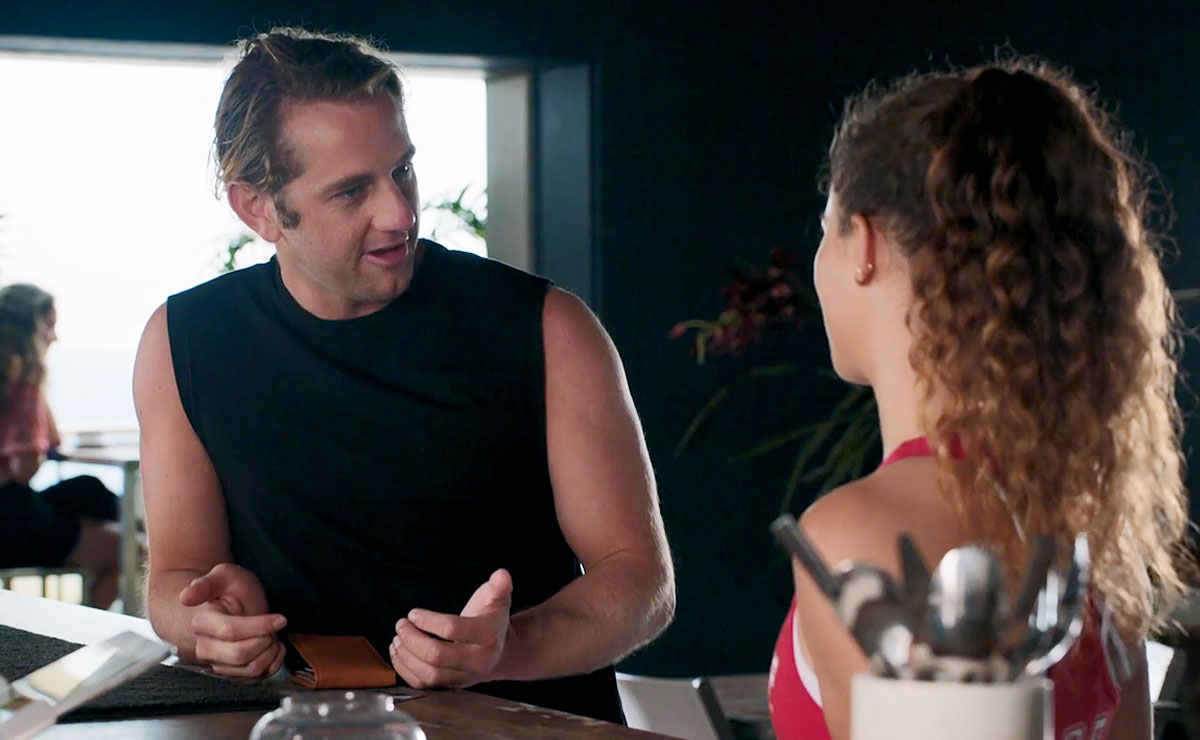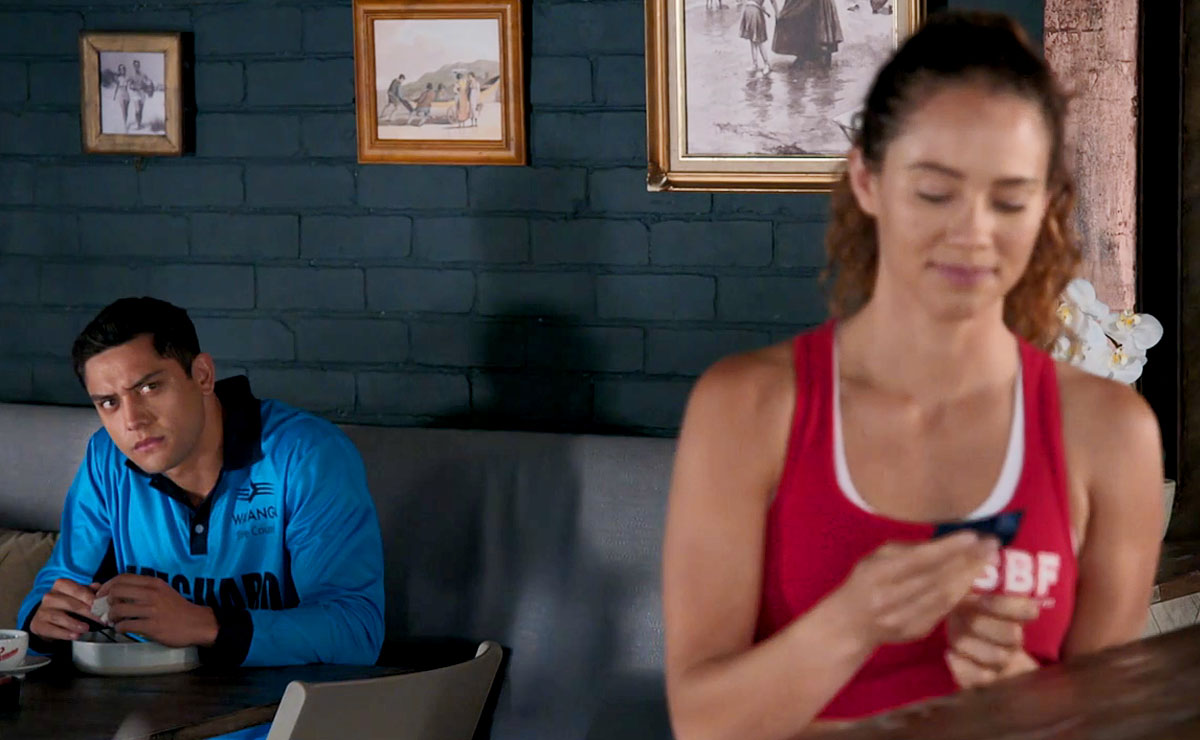 After the pair see Xander heading up for Salt for a date with Stacey, Nik tells Rose about Stacey taking another man's number. She points out that he could merely have been wanting to organise a PT session, but it's clear that Rose doesn't fully believe that herself.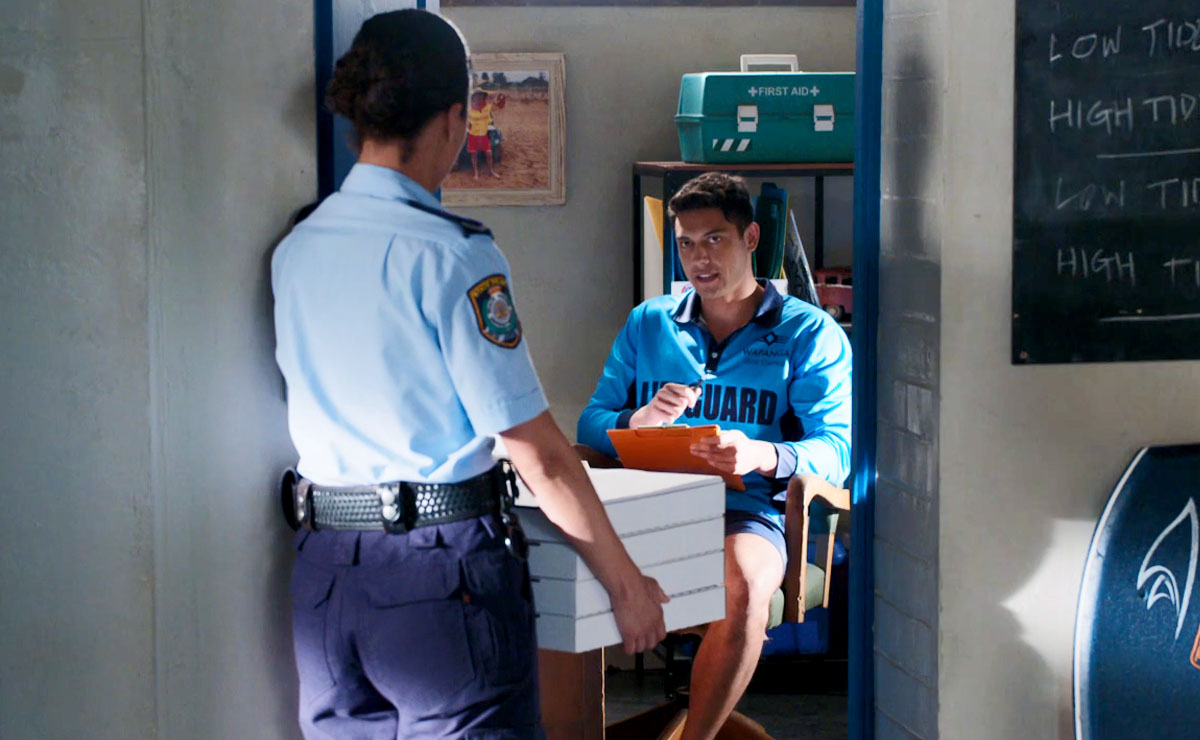 Whilst Xander waits for Stacey, she's busy meeting up with Jordan who invites her to dinner.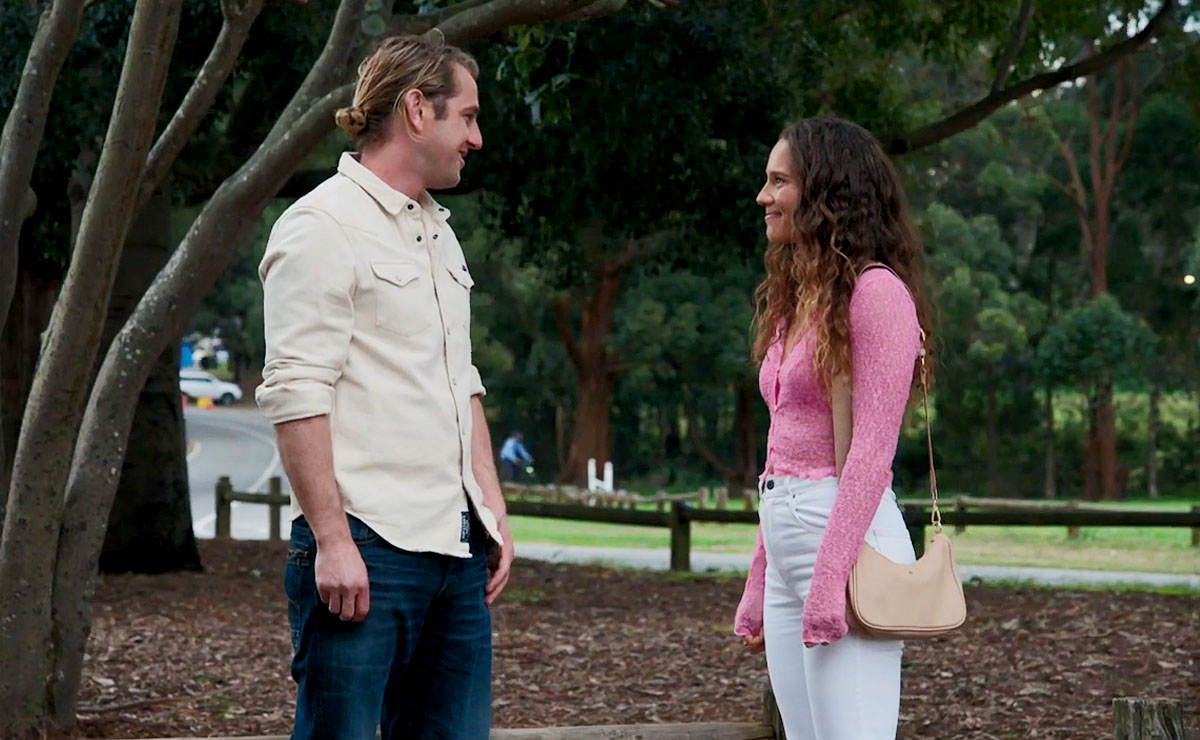 As night falls, Xander's disappointed when Stacey eventually texts him to say she can't make their date.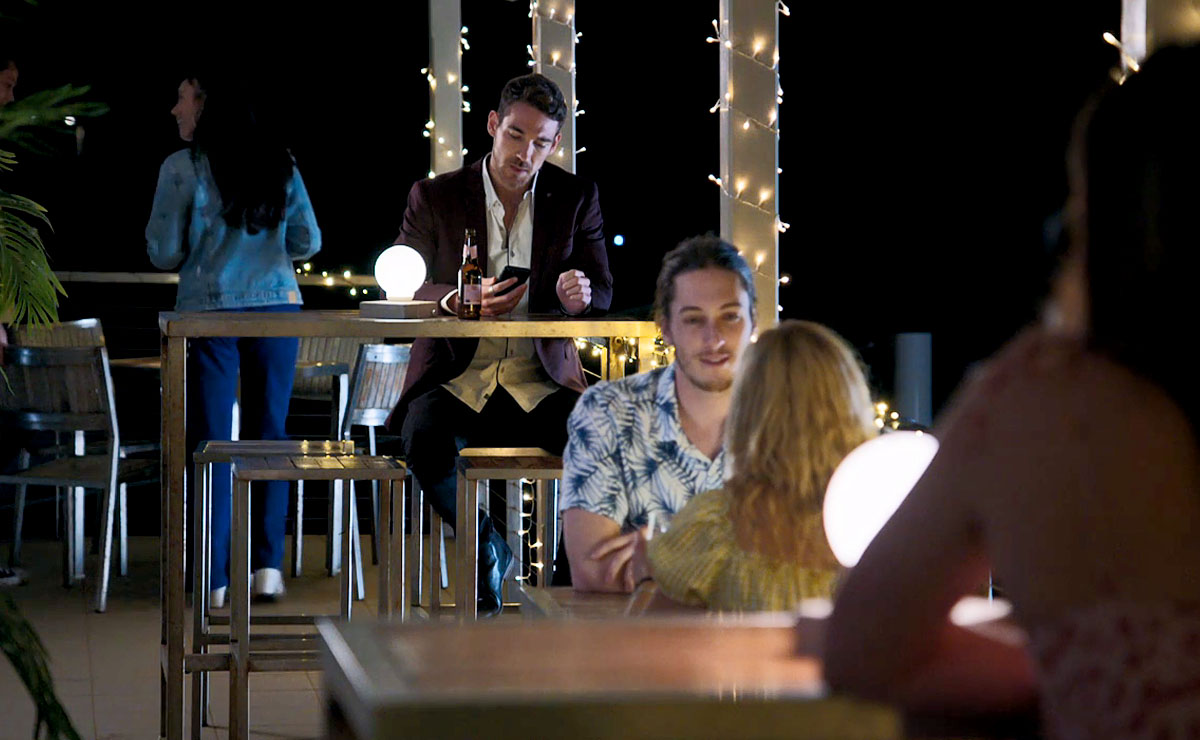 Meanwhile, Rose is out on night patrol when she spots a car parked up with steamed-up windows. It's quite clear the occupants aren't playing tiddlywinks, so Rose approaches and knocks on the window…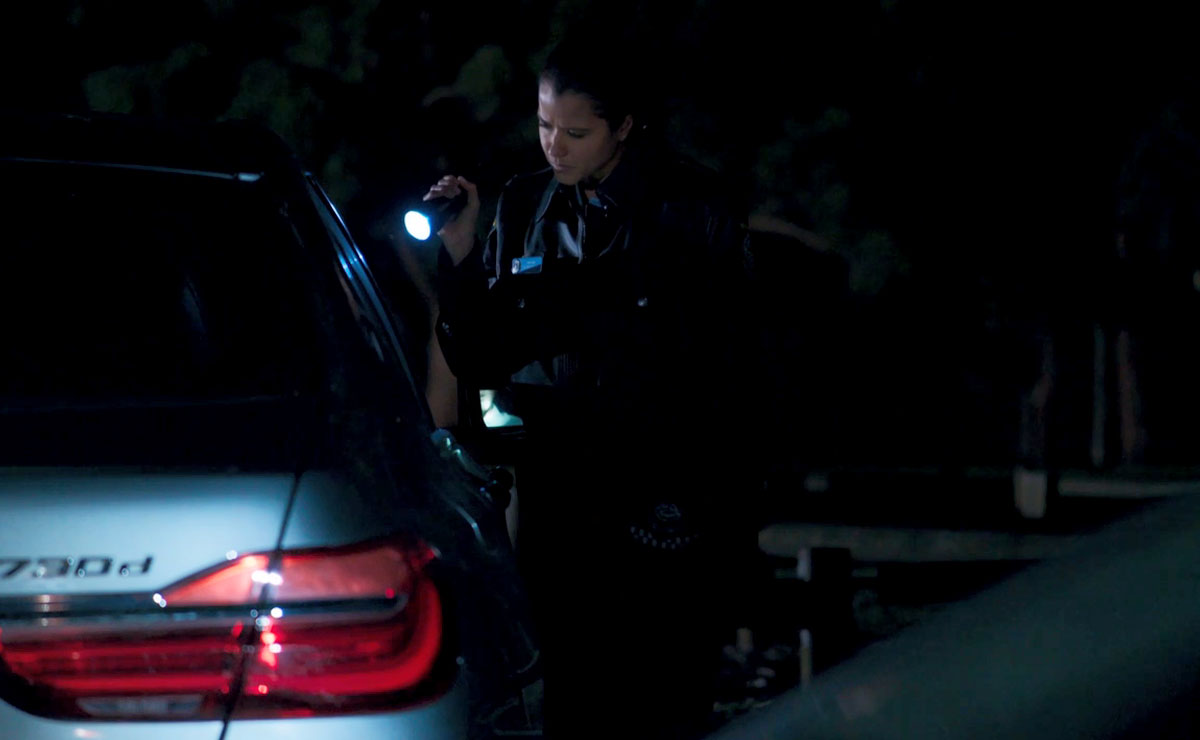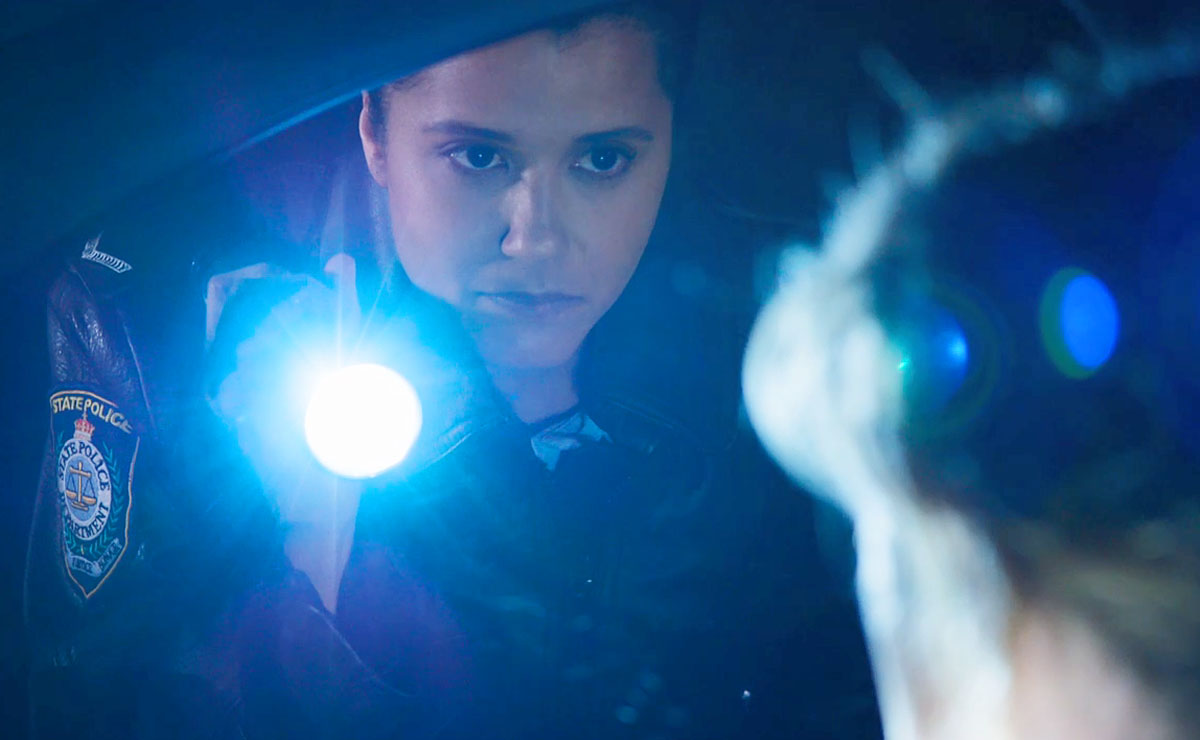 …only to find Stacey inside with Jordan!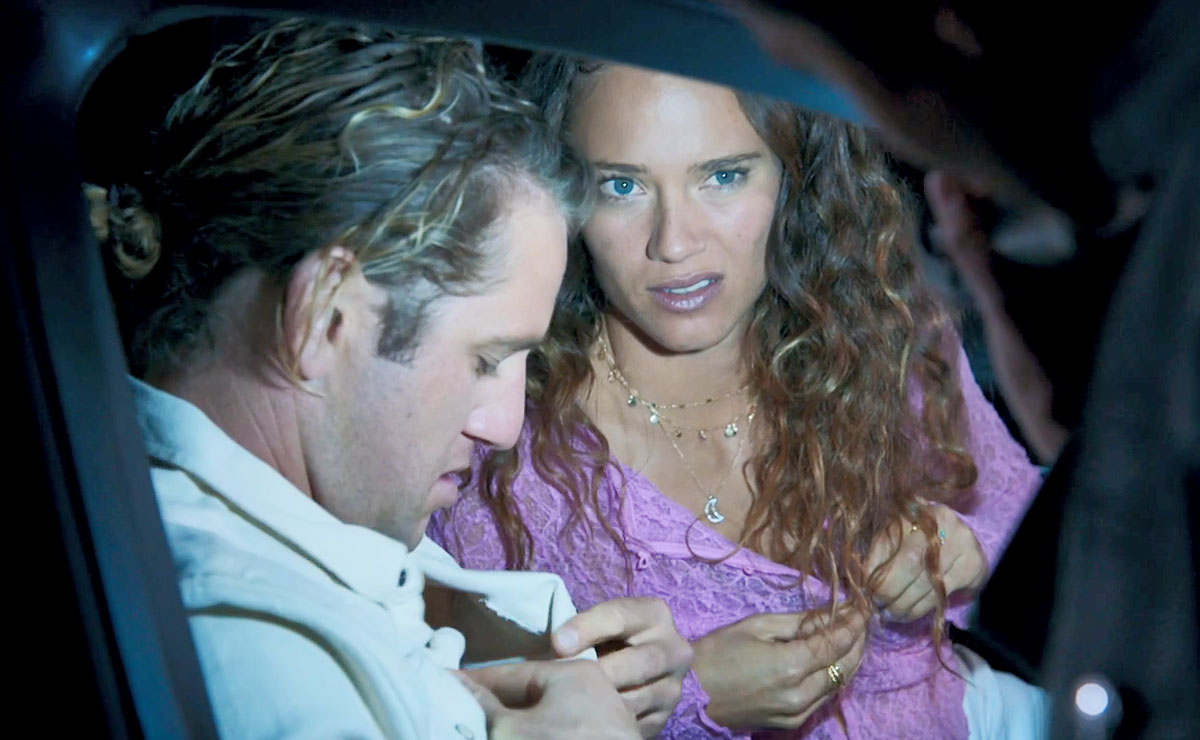 Rose remains professional in front of an embarrassed Stacey, as she tells the pair to move on, but is clearly seething as she returns to the patrol car—how is she going to tell Xander?
---
Monday 13th March (Episode 7951)
Cash follows a lead. Bree keeps Remi in the dark. Will Mackenzie give Gabe a second chance?
Tuesday 14th March (Episode 7952)
Mackenzie gives love a second chance. Bree struggles to trust her feelings. Cash's crusade goes rogue.
Wednesday 15th March (Episode 7953)
The parents-to-be get a false alarm. Cash abandons Felicity. Is Mali ready to fill Dean's shoes?
Thursday 16th March (Episode 7954)
Theo may have a stalker on his hands. Was Felicity the victim of a targeted attack? Justin's mollycoddling gets on Leah's nerves.
Friday 17th March (Episode 7955)
Theo feeds his fan's obsession. Is Stacey and Xander's monogamy at risk? Leah and Justin heal together.
---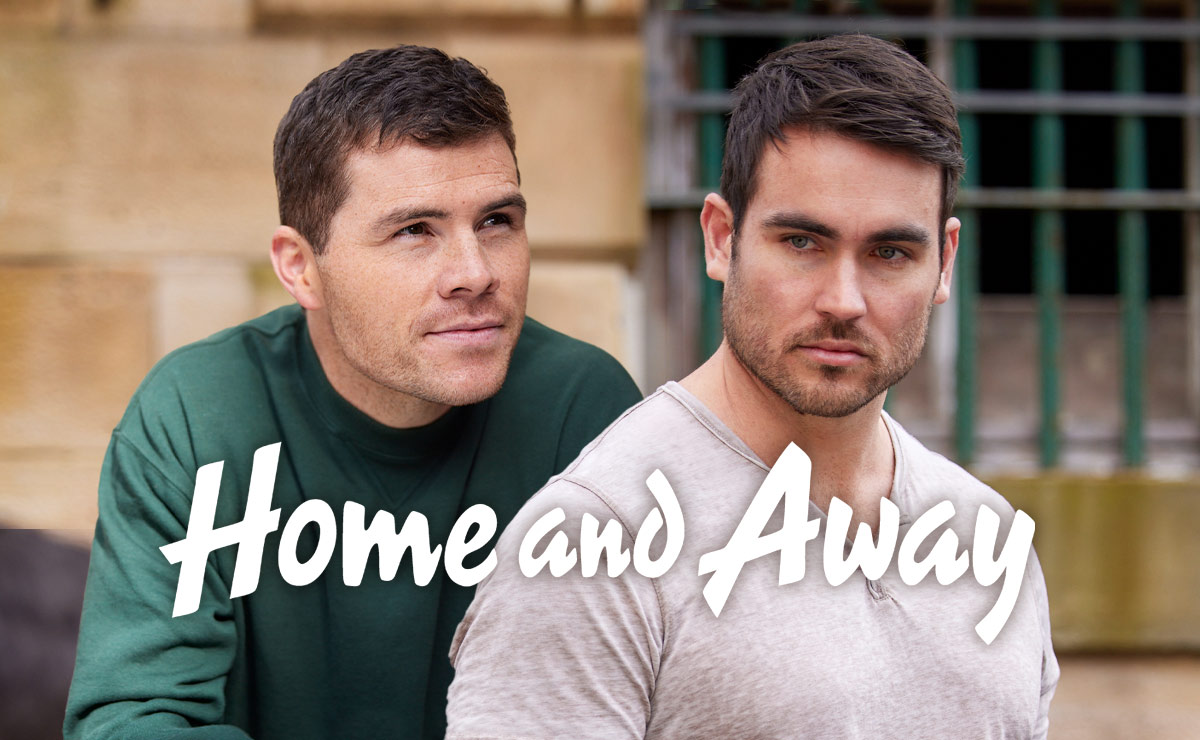 Also next week, Cash goes rogue and visits Tex in prison – but has he just made things worse for himself?
Spoilers in your inbox every weekend!