Home and Away introduces Felicity's foster father Gary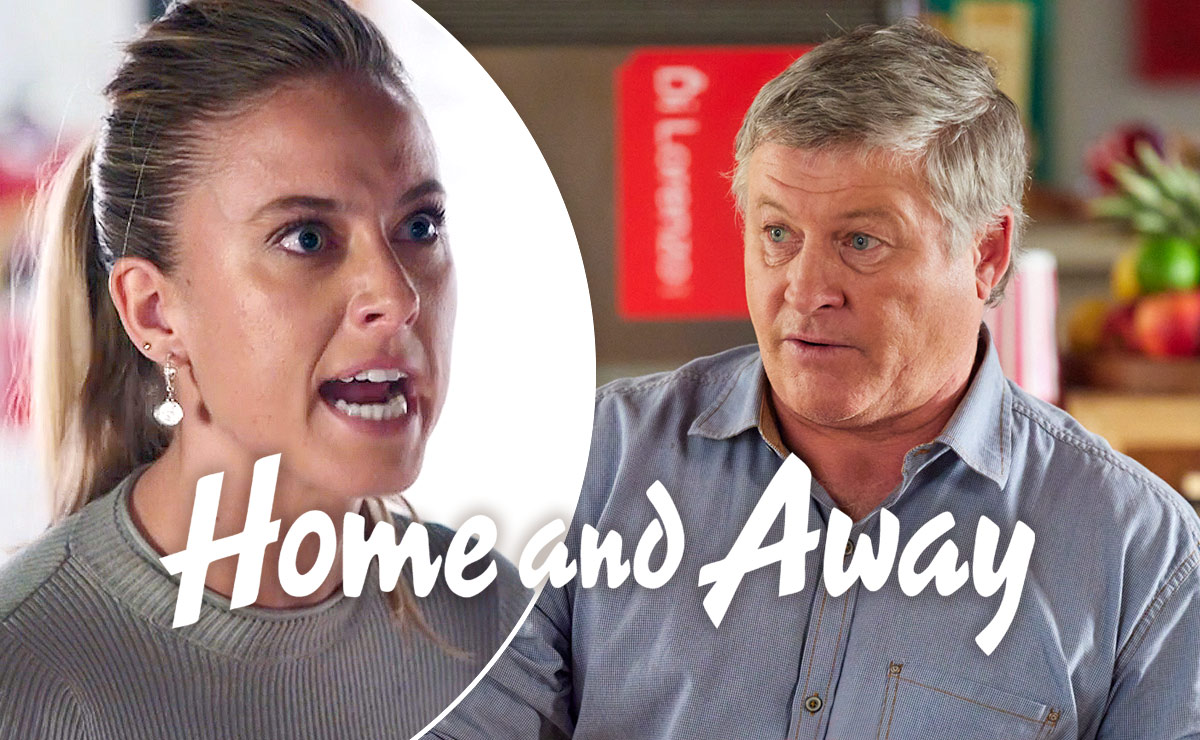 Next week on Home and Away in the UK, Cash organises a reunion between Felicity and the siblings' foster father Gary, but Flick is far from happy to see him.
As preparations continue for Tane (Ethan Browne) and Felicity's (Jacqui Purvis) impending nuptials, there's a pretty major figure in Flick's life who has not yet made the invite list—her foster father, Gary Morrow (Peter Phelps).
With the siblings having already lost their mother, Cash (Nicholas Cartwright) was only 12 years old when he discovered his father Anthony's body on the family farm following his suicide.
Gary and his late wife Katherine were close friends of the family, and took Cash and Felicity into their home following their horrific ordeal. But despite their apparent goodwill, and attempts of persuasion from Cash, Flick has refused to ask Gary to come to the wedding.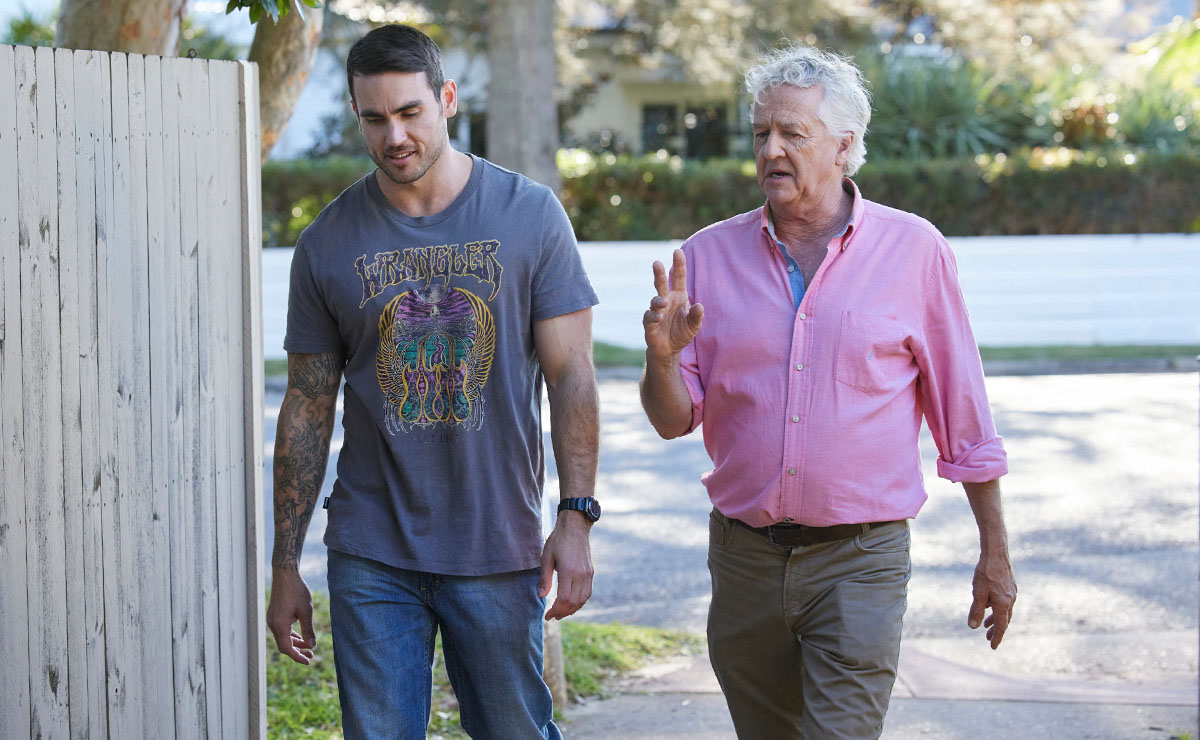 The topic is a talking point between Cash and John (Shane Withington), with John suggesting that Cash invite Gary to the bay himself so that Flick is forced to put whatever demons she has with him to rest.
It's a risky strategy knowing Flick's past history, but Cash figures it's worth a shot if Gary's going to have any chance at seeing his foster daughter walk down the aisle.
Cash calls Gary, but he also has a favour to ask…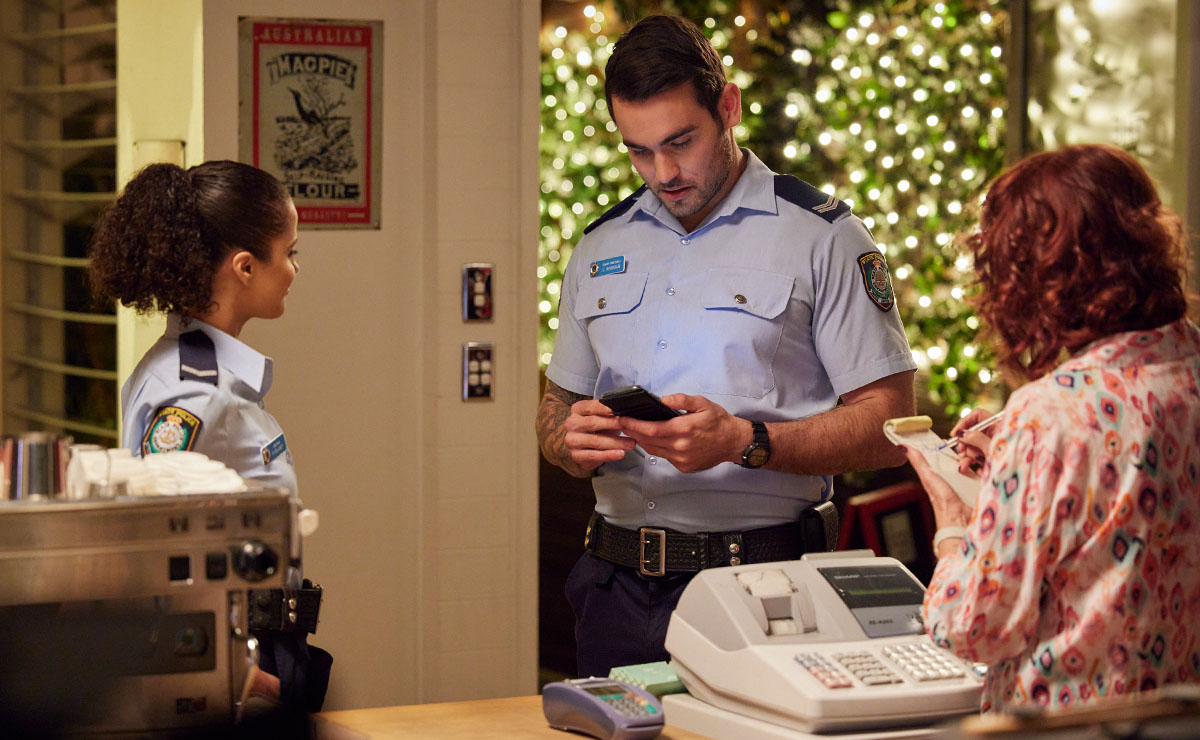 Later in the week, Cash receives news from Gary that he'll be arriving in Summer Bay the very next day. Irene (Lynne McGranger) and Rose (Kirsty Marillier) are pleased to hear the news, but Cash admits he's nervous… he's not told Flick!
The next morning at breakfast, Cash makes another attempt to talk Flick round, pointing out that Gary was a huge part of her life, but she quickly shuts down the conversation.
As Cash heads outside, Gary pulls up in his car with Anthony's ute on a trailer.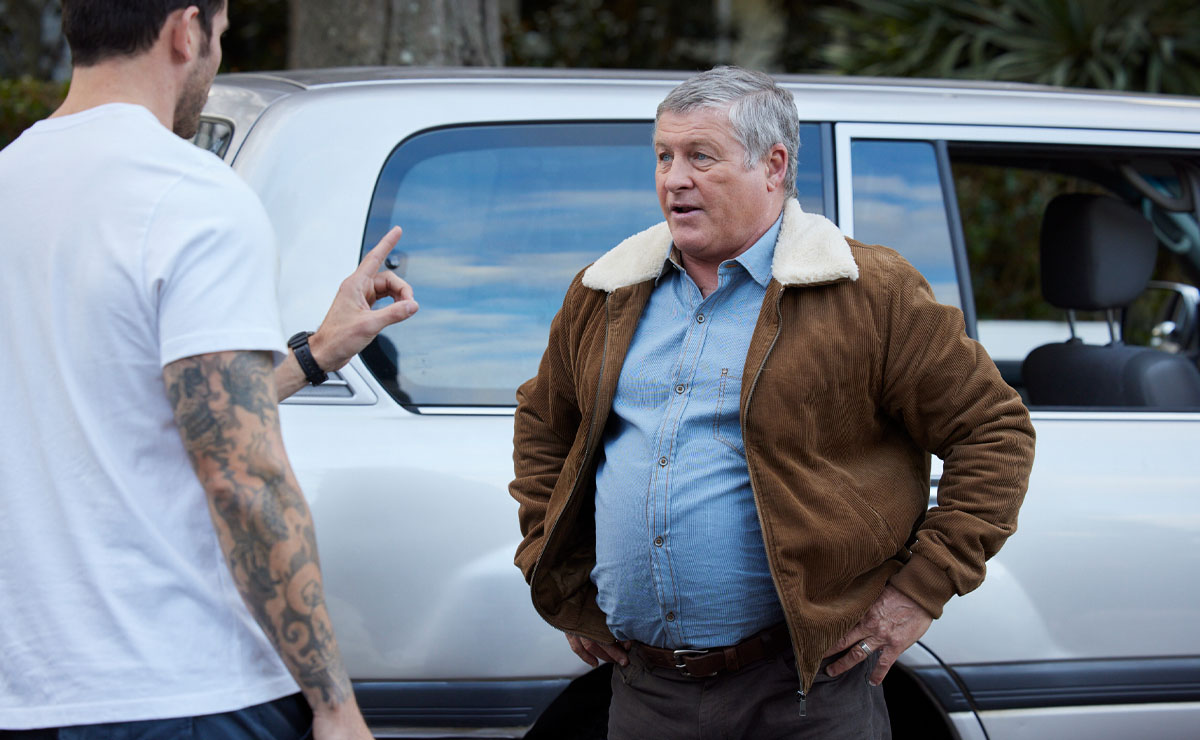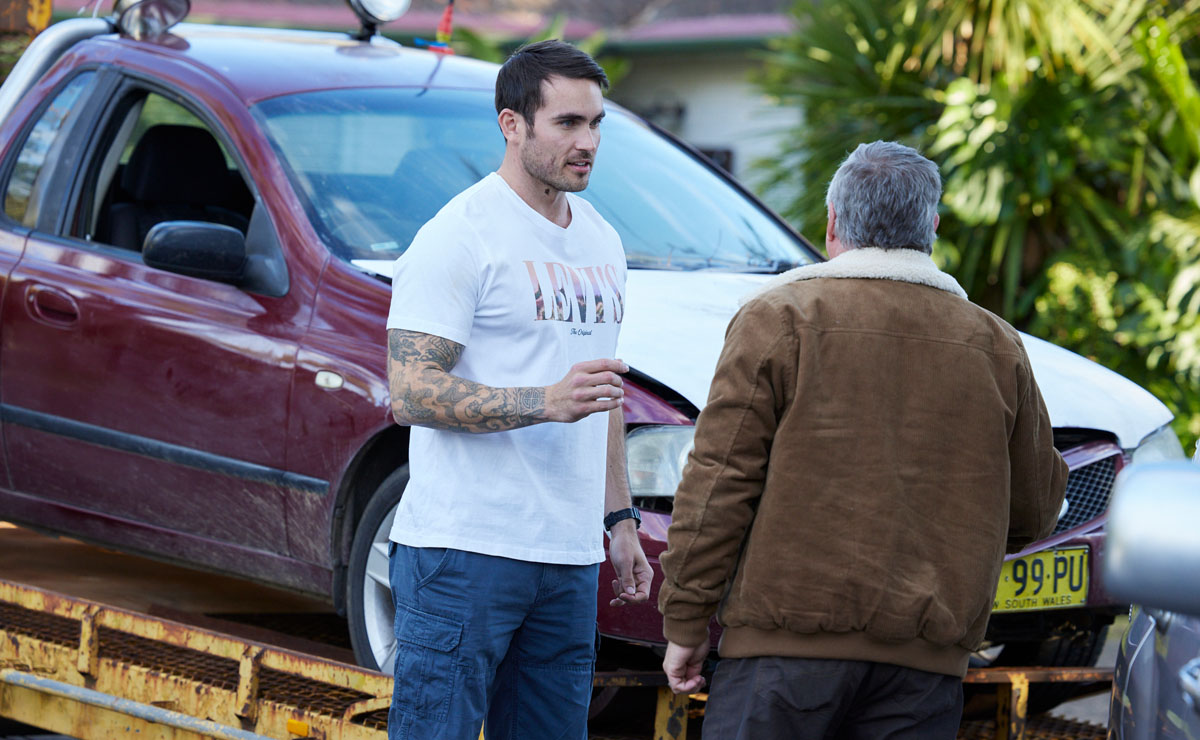 Cash panics as he reminds Gary that they'd arranged to meet at the surf club; he doesn't want Flick to see their father's old ute as it's meant to be a surprise for the wedding, but Gary quickly cottons on that it's not the only issue.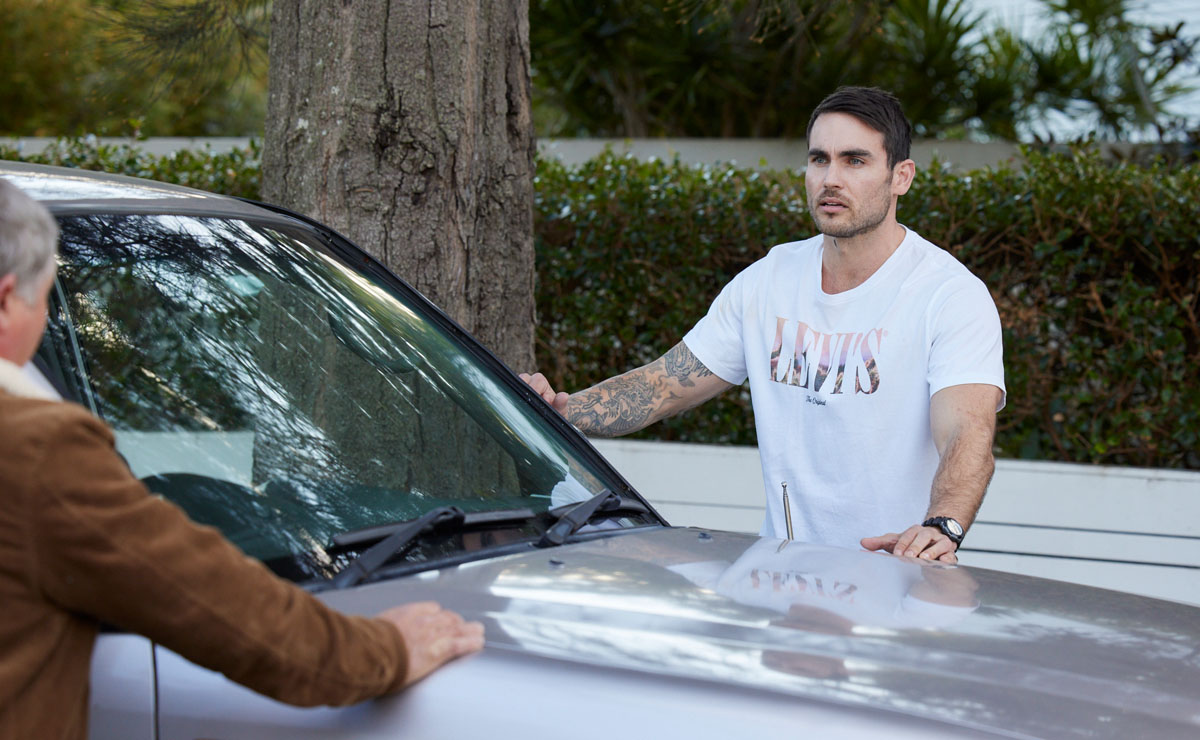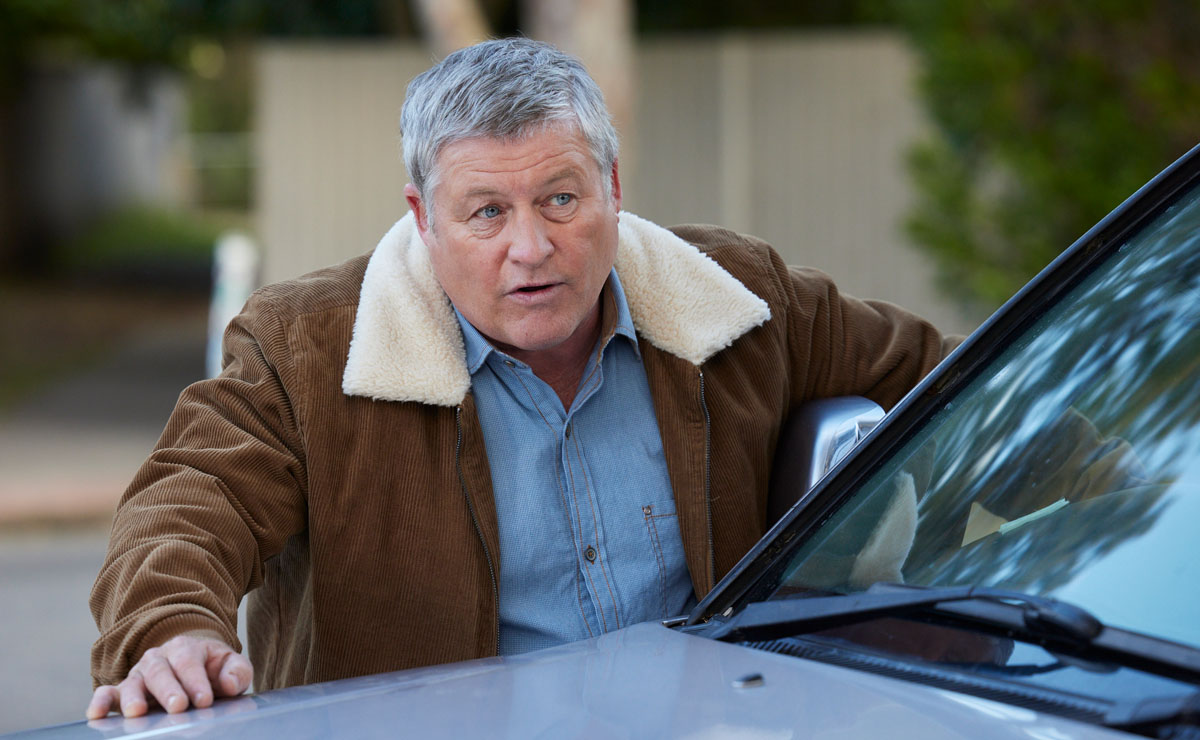 "Your sister doesn't know I'm down here, does she…."
After driving six hours in the belief that things were finally worked out, Gary's disappointed that Flick's stance hasn't changed. Cash is certain that all hope isn't lost… but first things first, they need to get the ute out of there.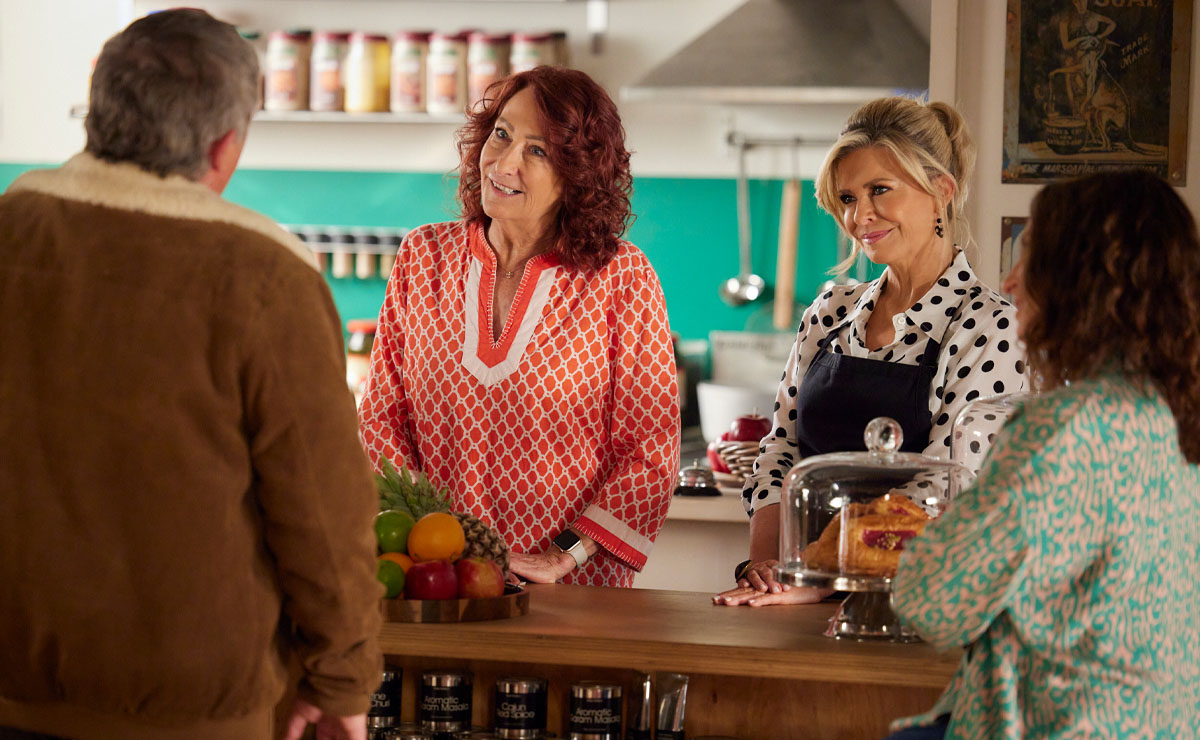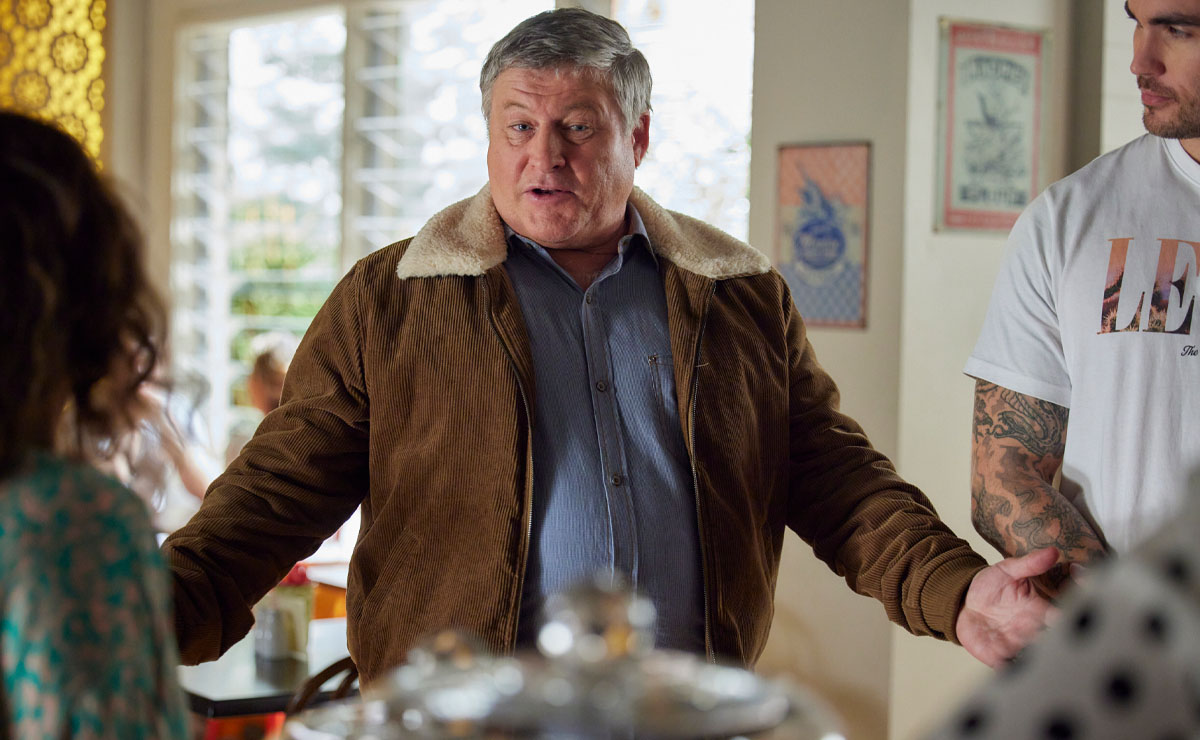 Cash takes Gary to the diner where he's introduced to Irene, Marilyn (Emily Symons) and Roo (Georgie Parker), who give him a warm welcome.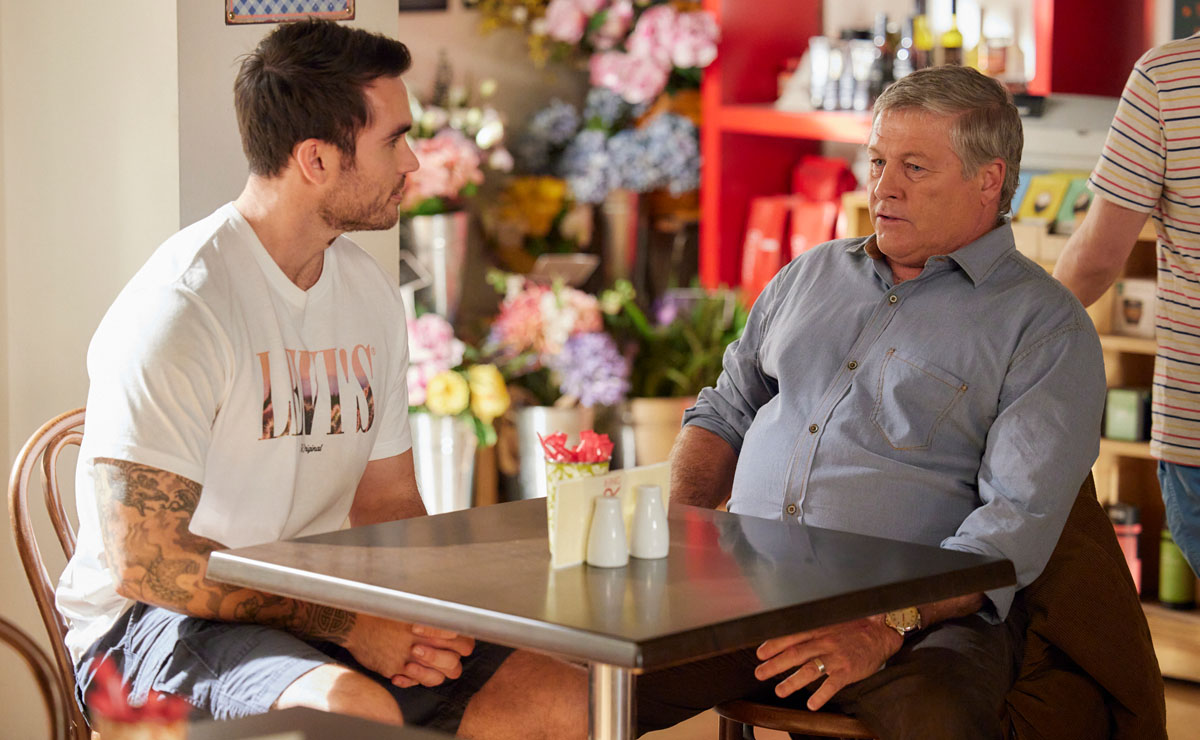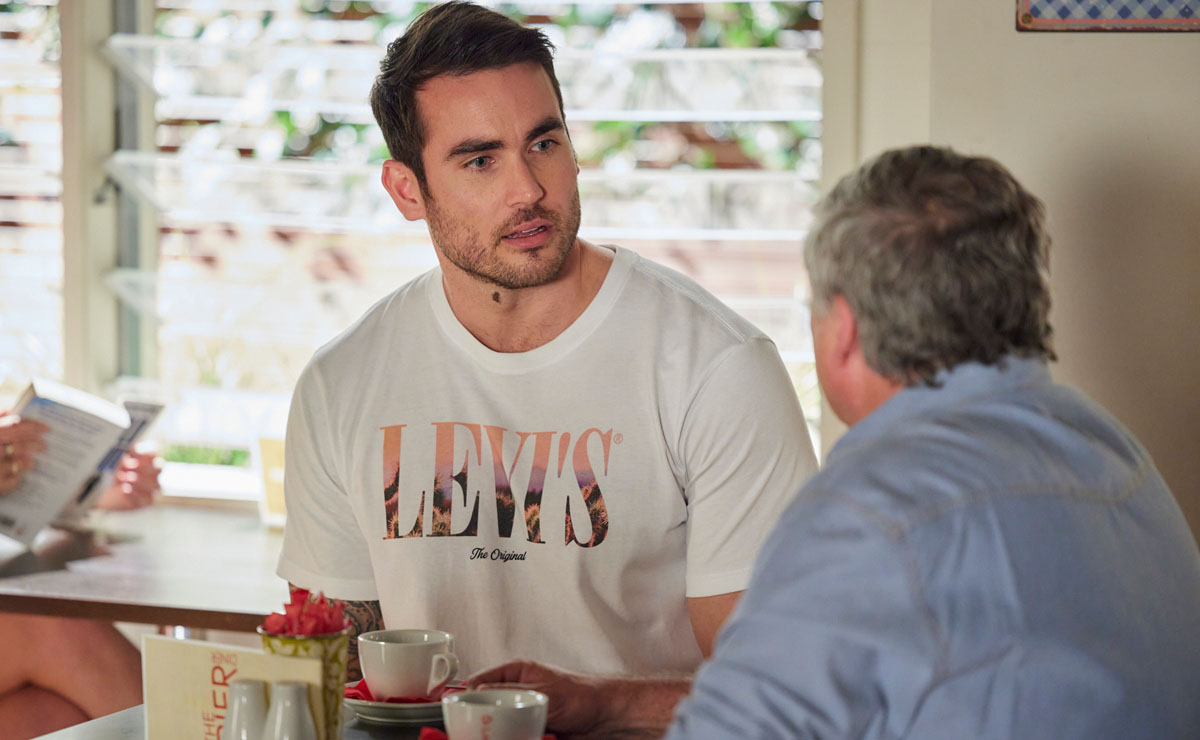 As the two sit down for a drink, Cash explains his plan to restore their dad's ute, but also his hope that Gary and Flick can talk and sort out her issues.
Gary reminds Cash of just how quick Flick was to move out of home when she could, with Cash explaining that it was because of her denial about how their father died. Now that she's come to terms with his suicide, Flick might just get over her anger towards Gary.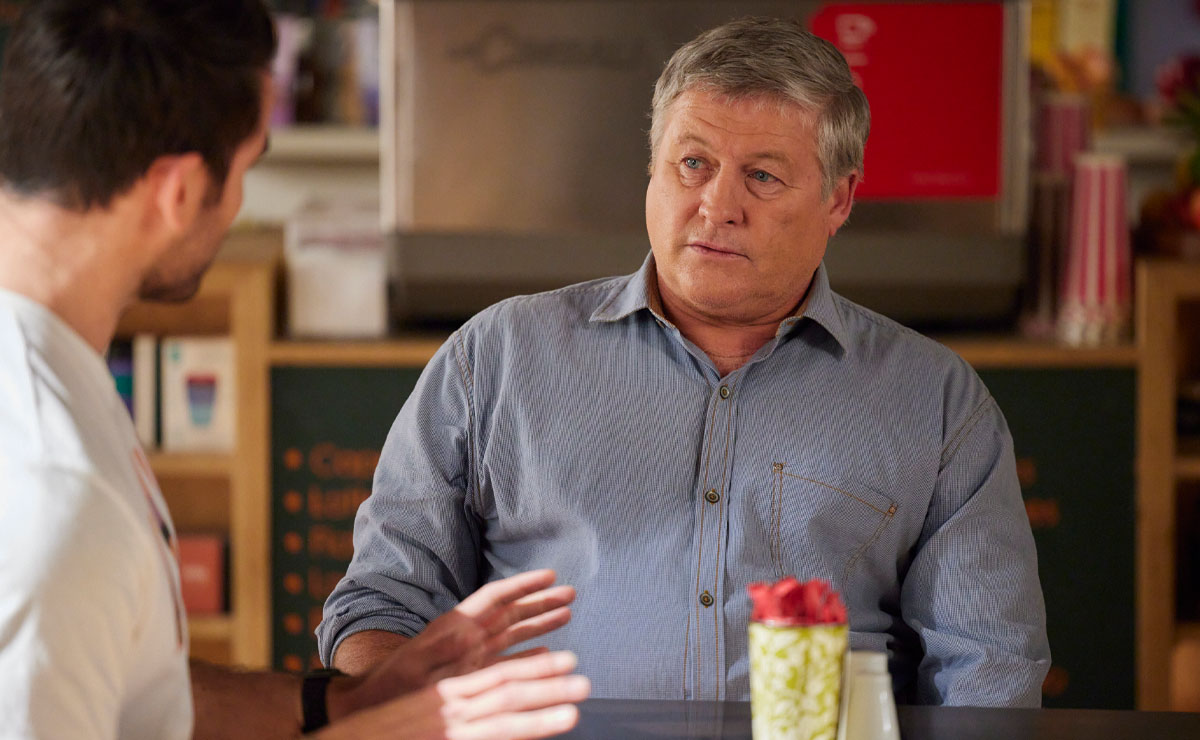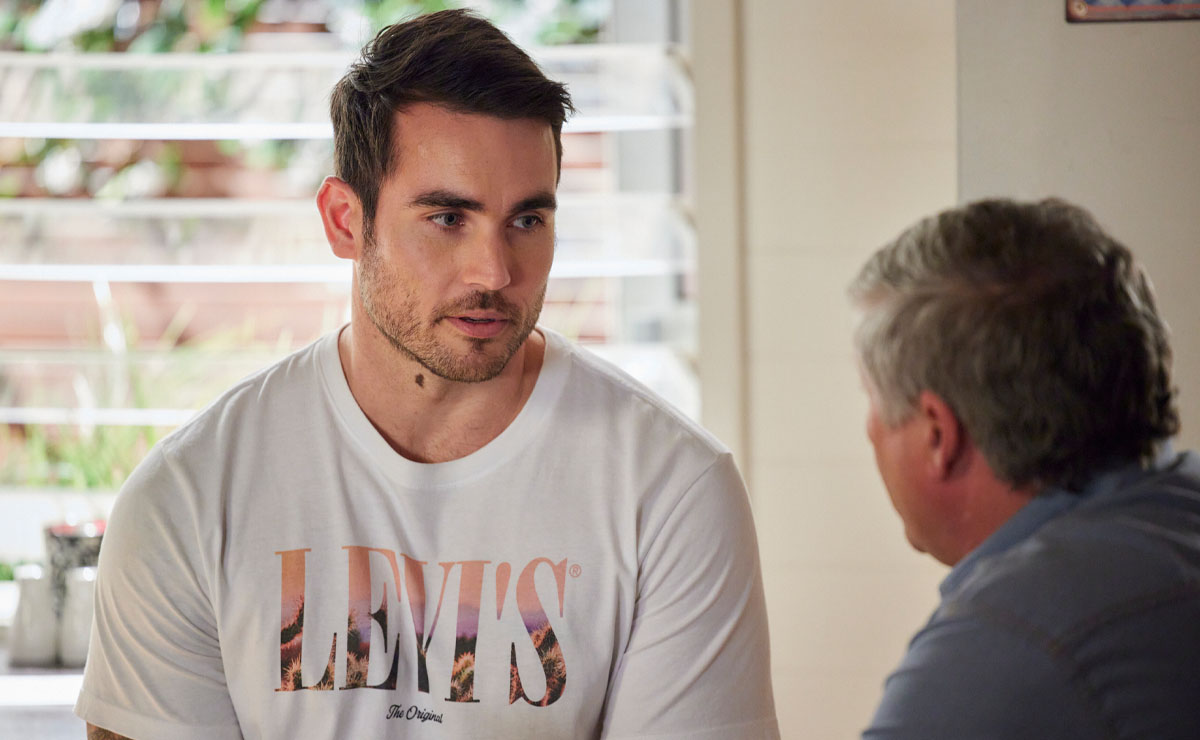 Gary is happy to talk to Flick, on the condition that she agrees to it first… but Cash doesn't think that will happen.
Gary will have to be the one to make the first move, and Cash is desperate for him to do so, as he doesn't want Flick to ever regret Gary not being at her wedding.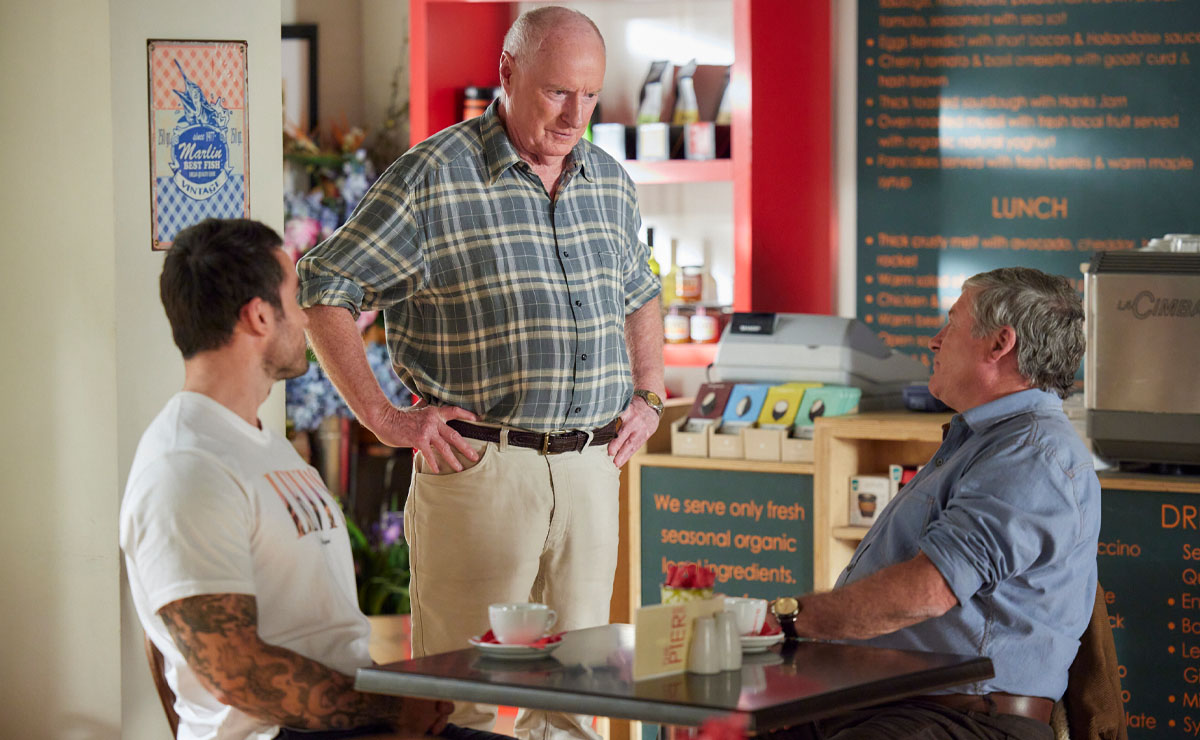 After being welcomed by the main man himself, Alf (Ray Meagher), it seems that half the bay knows that Gary is in town… but it's time to face the music as Cash takes Gary home.
When Flick returns to find herself face-to-face with Gary, she looks like she's seen a ghost.
"What's he doing here?" Flick asks, turning to Cash.
Gary soon makes his exit, where he bumps into Tane, who's surprised to see a stranger leaving his house. Introducing himself, Gary figures that Tane has probably heard about their history, as he quips that his and Flick's reunion went as well as could be expected.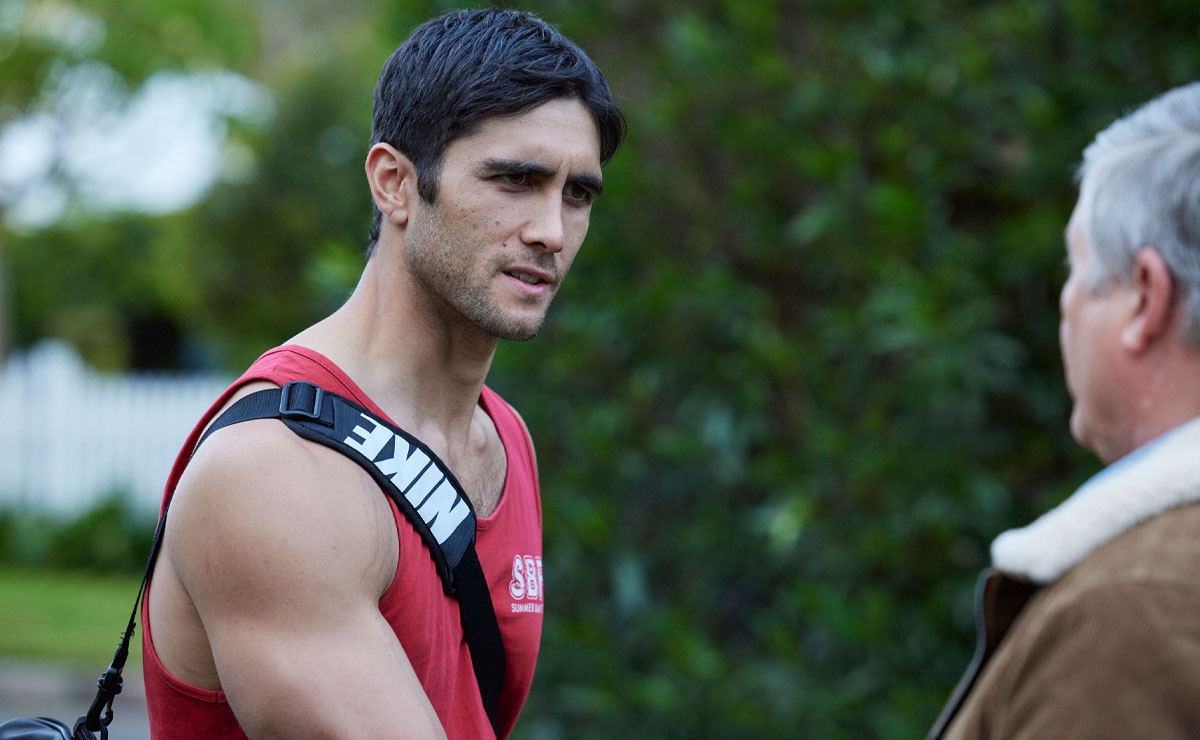 "It's not the first time Felicity has told me to go to hell… and it probably won't be the last either," he dryly comments.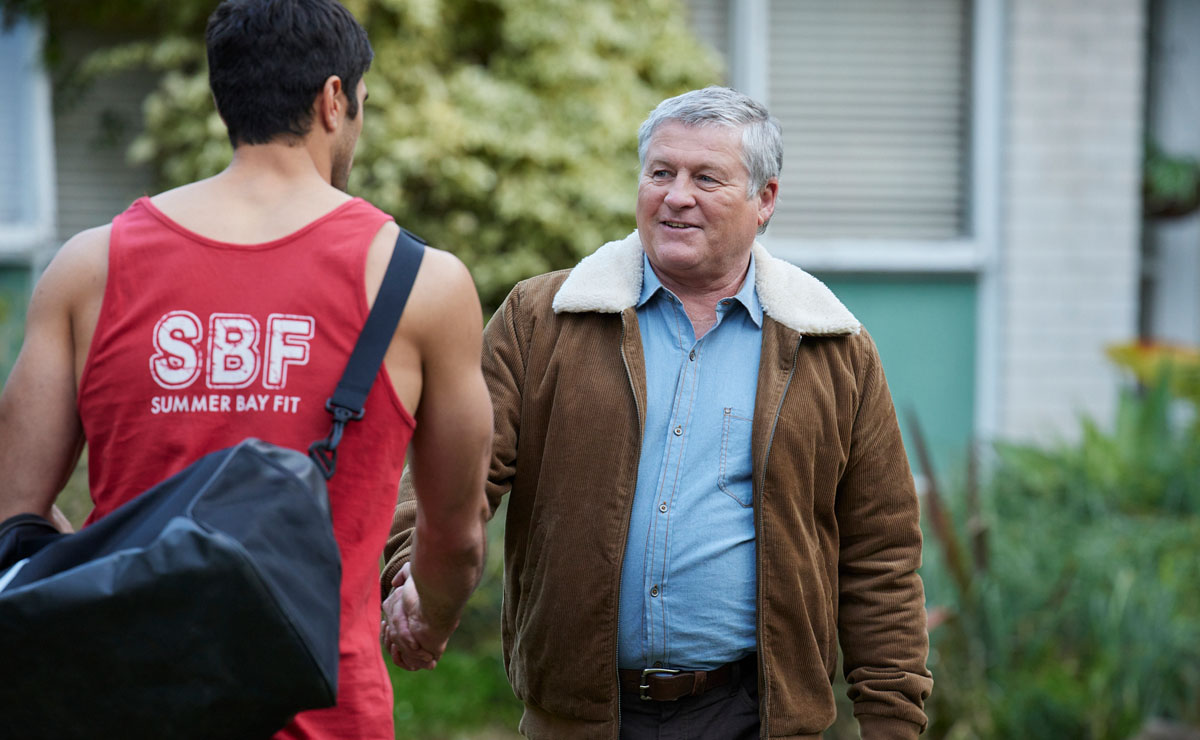 Back inside, Cash is getting the full force of angry Flick, as she yells at him for ambushing her with Gary.
"I have told you how I feel about him, why do you NEVER listen to a word I say?!"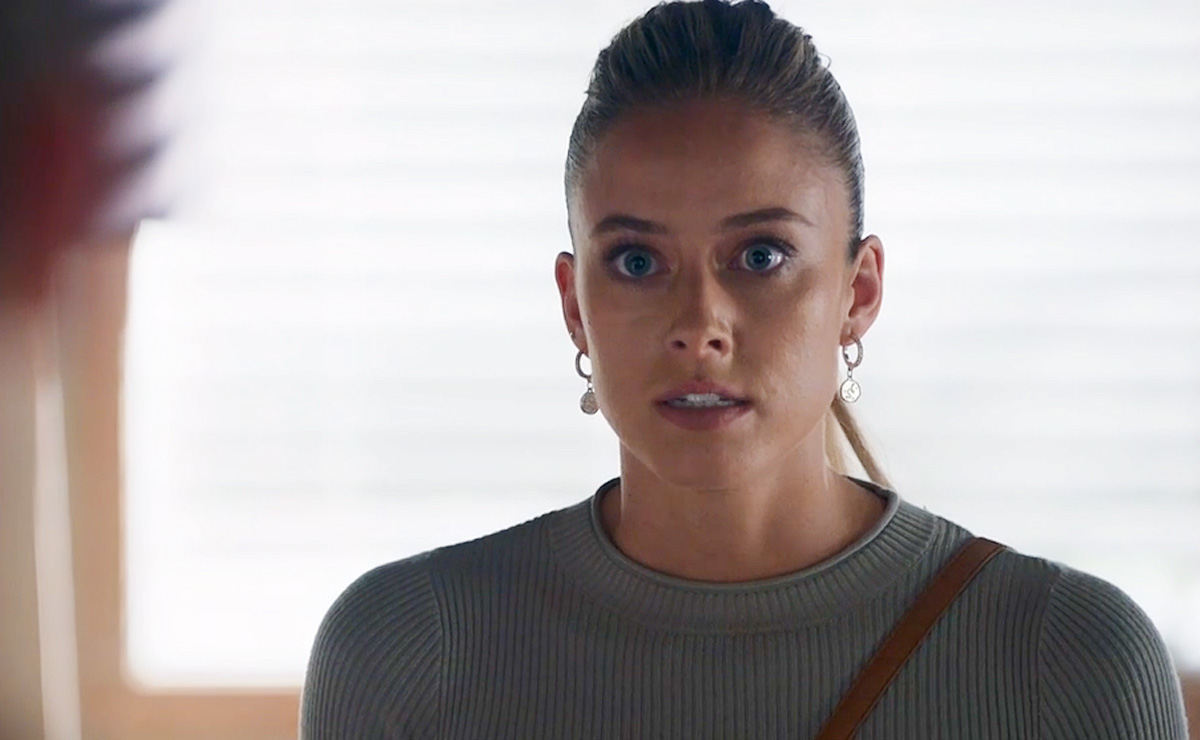 As Tane walks in amidst the chaos, he refuses to take sides and suggests that the siblings need some space.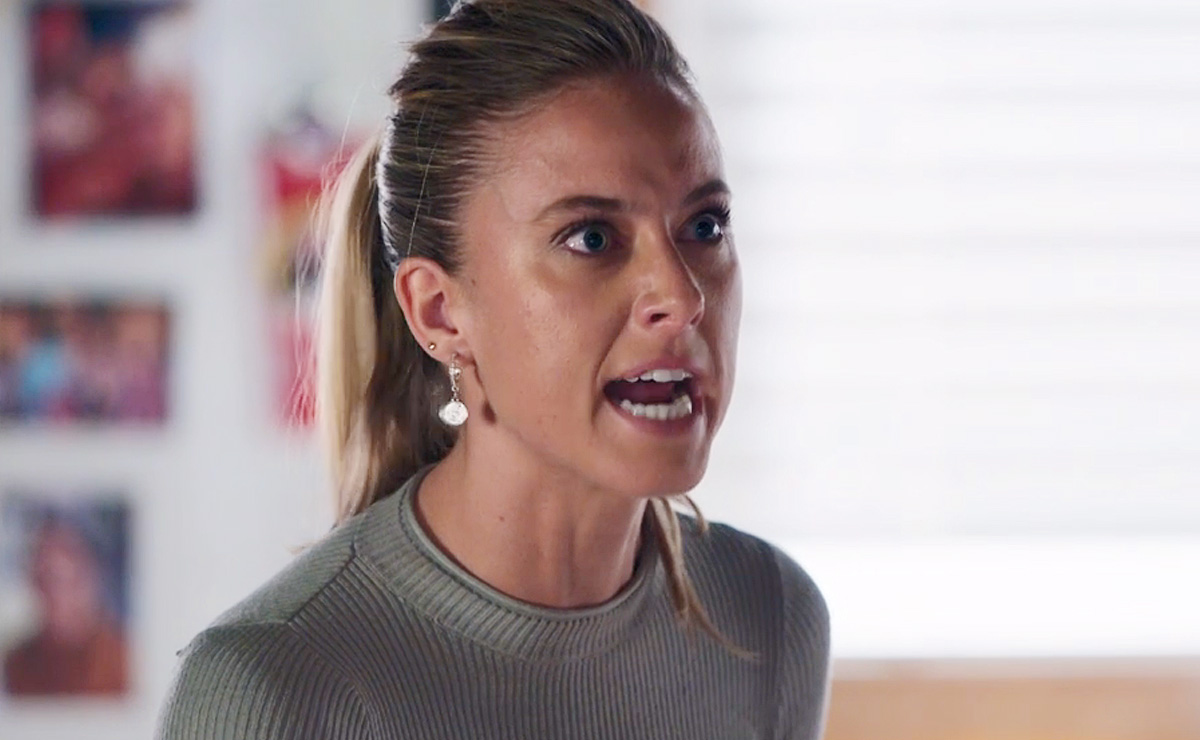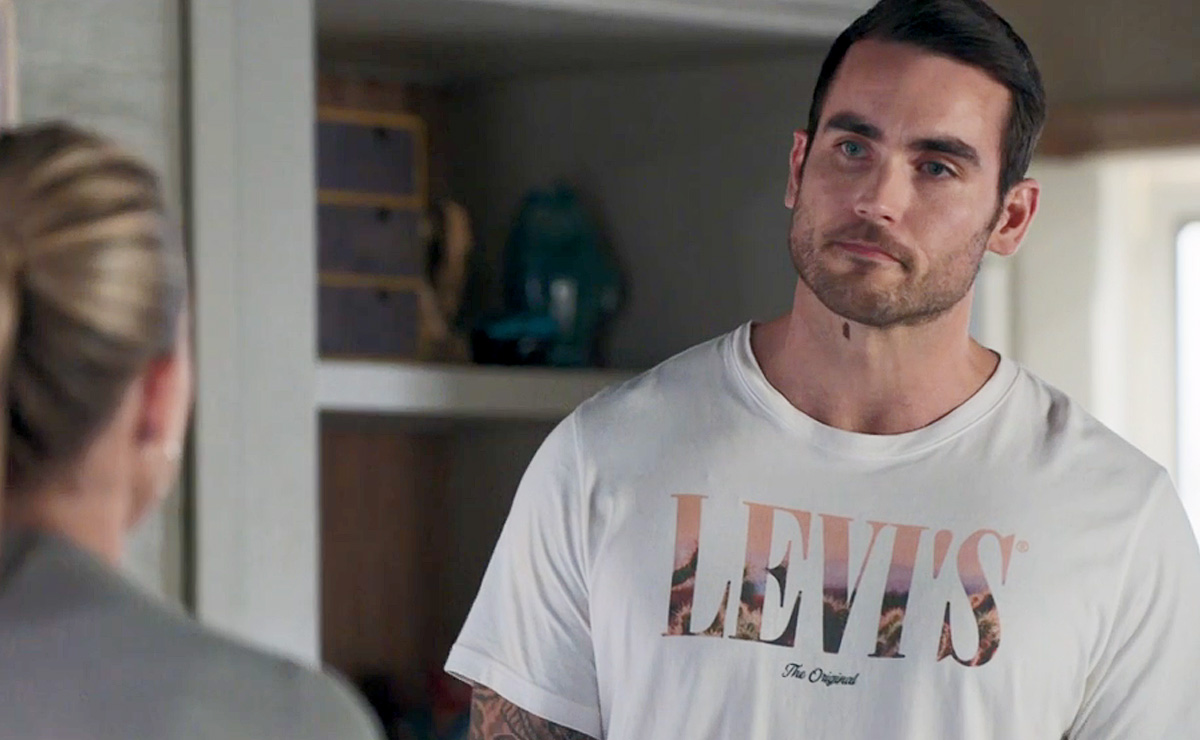 Cash agrees as he exits the house, and Tane comforts a shaken Flick.
Is Cash's plan to reunite Gary and Flick in time for the wedding doomed to fail?
---
Monday 23rd January (Episode 7916)
Bree and Remi get dangerously close. Bob derails Lyrik's gig. Kirby's choice guts Theo.
Tuesday 24th January (Episode 7917)
Theo owes Mac big time. Remi and Bree give in to their attraction. Will Kirby send Bob packing?
Wednesday 25th January (Episode 7918)
Xander gets spontaneous with Stacey. Justin and Theo revive Salt's reputation. Mackenzie needs her own space.
Thursday 26th January (Episode 7919)
Felicity is ambushed by her past. Cash wants his family rift resolved. Is Xander open to sharing Stacey?
Friday 27th January (Episode 7920)
Felicity faces her guilt. Rose finds her policing idol in Gary. Roo and Marilyn get charity inspired.
Spoilers in your inbox every weekend!