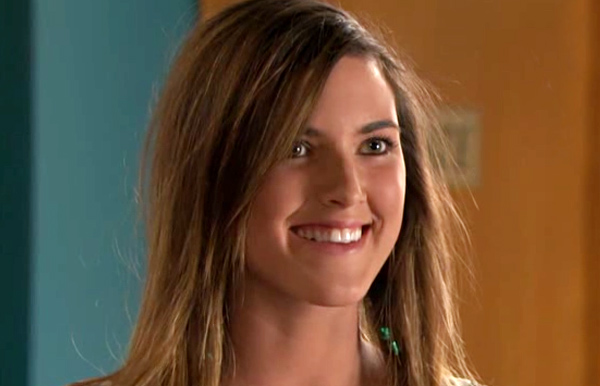 Rosie O'Connor (2009)
Martika Sullivan
Episodes: 4970; 4973; 4984; 4990
Occupation: Student
---
Rosie and her friend Ali Edmonds spoke to Xavier and Romeo about their plan to hold a Halloween party in the Beckett house, which was rumoured to be haunted. The four of them checked it out together and Romeo claimed he could hear someone crying. He later admitted he had been making it up, prompting the two girls to leave annoyed. However, it turned out the house actually was the hiding place for young illegal immigrant Bambang Rahardjo, resulting in the police cordoning it off.
Xavier arranged with Romeo to hold the Halloween party at Liam's place instead. Rosie attended on her own, where she kissed Xavier and let him walk her home. A couple of weeks later, she kissed Xavier again and asked to see him that evening. However, when she turned up she found Ali already there, having dinner with Xavier, Gina and John. The two girls ended up sat either side of Xavier sniping at each other until Gina asked them to leave.
Xavier felt he would have trouble getting rid of the two girls and hid when he saw Rosie at the surf club. Romeo told him to pretend he's gay, but shortly afterwards he and Romeo saw Rosie kissing another boy in the Diner and realised she was already over him.