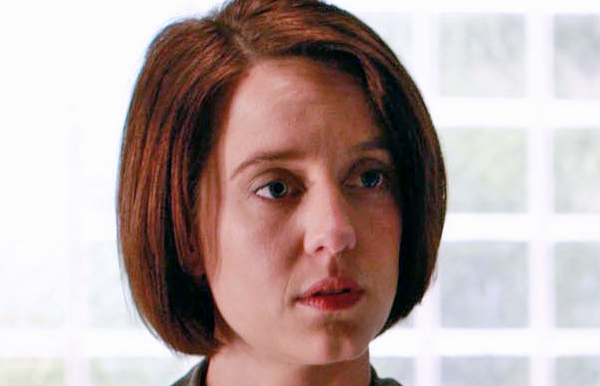 Peta Bradley (2013)
Nadia Townsend
Episodes: 5799–5840
Children: At least two
Occupation: Emergency doctor
---
Peta arrived at Northern Districts Hospital as a temporary replacement for Sid Walker.
She was assigned the role of mentor to April, who had misheard her name as Peter Bradley. She got on well with Dex, saying she valued nurses, but was hard on April, who she felt had been given an easy ride by Sid because of their family connection. She criticised April for turning up late and for staying up all night colour coding reports instead of getting to sleep. When Dex tried to speak up for April, Peta told her to grow up and deal with her own problems. April also refused an instruction to stay back late to file reports and began keeping a log of Peta's behaviour towards her, prompting Peta to suggest she get a transfer.
Peta let April take the lead in treating Casey, who had been injured after his car was forced off the road. She also treated Pippa and advised Sally against taking her to the States for treatment without the funds to make sure it was completed. When Sally asked her if she was a mother, she dismissed the question. In fact, as April learned not long after, she had put her career on hold to have children, but considered it irrelevant to her medical opinion. She sent Dex home when he turned up tired and, when April made a formal complaint against her, told her she needed to be tough and that getting too close to patients would make her both a terrible doctor and a brilliant one.
She continued to treat Casey for spinal injuries, dealing with emotional outbursts from both him and Brax. When she caught April and Dex discussing their relationship at work, she announced that one of them would have to leave. April protested that Peta didn't have the authority to get rid of Dex, so Peta said April would have to go. Dex reluctantly resigned and Peta told April that she had it in her to be a surgeon. She was eventually persuaded to let them both stay on. One of her last patients was Spencer, who had stopped taking his bipolar medication.
Peta was informed, with very little notice, that she was being moved on after Nate Cooper was appointed to a permanent position. Although she tried to slip away quietly, April insisted on saying goodbye, noting that even though Peta had been an impatient bully, she would be a better doctor because of her. Peta, in return, noted that if April stayed focused she'd make a good doctor.