Doyles Point Wharf / The Mangrove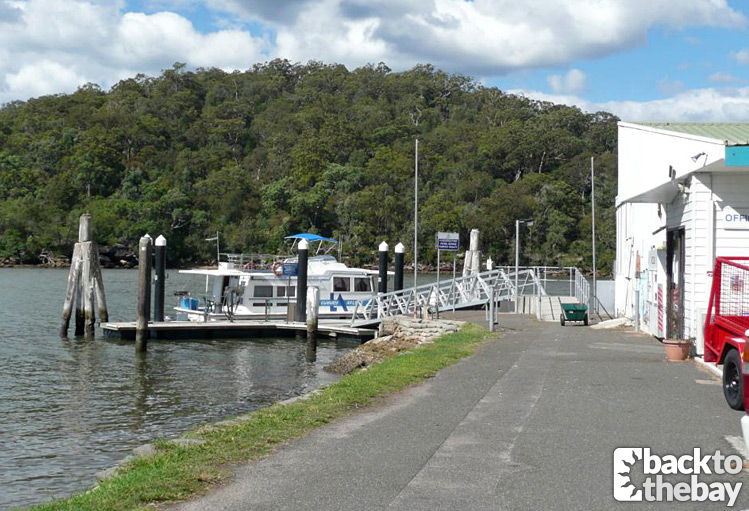 Description
In early 2009, Aden Jefferies started work on Don Gibson's prawn trawler, located at the previously unseen Doyles Point Wharf in Summer Bay.
In reality the wharf is at Kangaroo Point in the Hawkesbury River town of Brooklyn, a town which was used for various locations throughout 2009. The wharf is located just off the Pacific Highway at the southern end of the impressive Peats Ferry Road Bridge. This was also the location for Hugo's boatshed, used prominently towards the end of 2009 as the 'year long mystery' storyline approached it's conclusion.
The wharf made another appearance in the closing week of the 2020 season as 'The Mangrove', a dive bar located in Mangrove River. Dean Thompson visited to drown his sorrows, following best mate Colby being sentenced to 25 years in prison, before escaping a brawl by heading back to the home of old acquaintance Tammy. He returned again that evening and was found sleeping in his car the following morning by Ari Parata.
The road leading down from the highway to the wharf was used in Episode 4806, when Xavier Austin rode a wheelie bin down the hill causing Kirsty Sutherland to crash into Martin Bartlett's car.
Address
Kangaroo Point
Pacific Highway
Brooklyn NSW 2083
Images
Maps