Jodi Gordon Joins Neighbours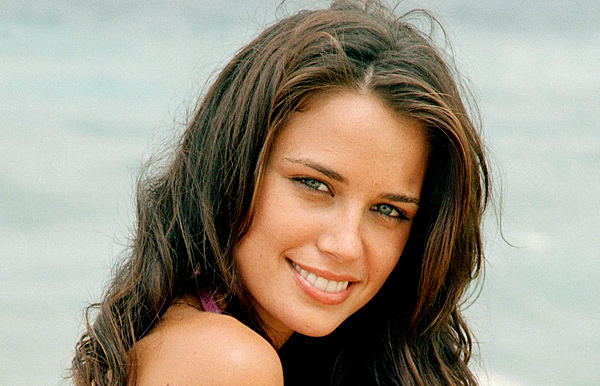 Following in the footsteps of Home and Away alumni, Kip Gamblin, Rebekah Elmaloglou and Dieter Brummer, is none other than Jodi Gordon, who played the much loved Martha MacKenzie Holden, granddaughter of Alf Stewart.
The former Home and Away has won the regular role of Elly Conway, signing on to the long-running Australian soap, Neighbours, for three years. The role was previously portrayed by Kendell Nunn during 2001. Of her new acting job, she told the Daily Telegraph, "As an actor in Australia, I am thrilled to be working," Anasta told The Daily Telegraph in a break from shooting yesterday. The biggest hurdle for me right now is will my brain fit all these scripts in and will I deliver. Literally all I've been doing is sitting in my hotel room, learning my scripts, learning my lines and trying to get back into the motion of TV script learning."
Of her role, she said "We've all got a mysterious past don't we? Elly is the fun, feisty unpredictable niece of Susan and Karl Kennedy. She is an English teacher, which is amazing because I get to play out one of my childhood dreams of being a teacher and I get to have fun and be a little bit naughty. She is a little bit wild and has an unconventional way of teaching so all these great layers of naughtiness but with a heart of gold."
Jodi Gordon first appeared as Martha in 2005 when she moved to Summer Bay to be closer to her grandfather, Alf. She celebrated his 60th birthday with him, but was soon involved in a horrifying car crash that claimed the life of Chloe Richards.
This was the first of a string of tragedies to befall the character, as over her five years in Summer Bay, she was involved in an explosion and helicopter crash, both of which followed her wedding, suffered a miscarriage, was diagnosed with breast cancer and lost her husband Jack in a shooting. She later left Summer Bay to go on the run with her new partner (and her late husband's cousin), Hugo in June 2010, narrowly missing the return of her mother Roo in October.
She is expected to make her first onscreen appearance in July 2016.
Spoilers in your inbox every weekend!