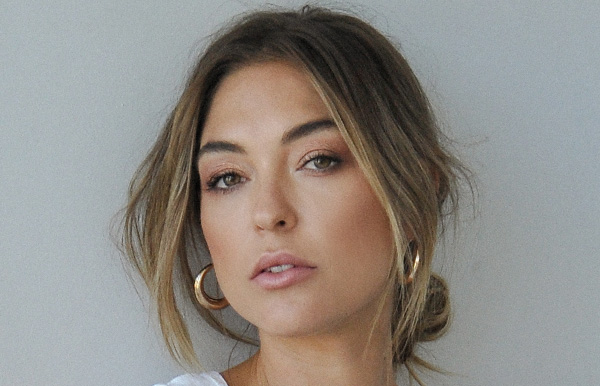 Taylor Rosetta (2020)
Annabelle Stephenson
Episodes: 7399–7472
Spouse: Angelo Rosetta
Occupation: Massage therapist
---
Taylor was first seen at the police station where she caught Colby's attention. Despite learning quickly of her connection to Angelo, Colby introduced himself later at Salt and the pair quickly began to build a connection and budding friendship. Away from this, it became obvious there was tension between Taylor and her husband, as she accused him of putting his job before her. This led to her feeling like she was second fiddle and pushed her further towards Colby, who she began using as a sounding board.
After Angelo blew Taylor off once again, she passed her time by hanging out with Colby. She revealed that she was a massage therapist and offered Colby a free session as a thanks for being a friend. Tension grew between the pair and they slept together. Post-coital, Bella found the pair together. Initially Taylor felt awful, and was paranoid that Angelo would find out. Due to Angelo's continued withdrawal and focus on the case, the pair turned their one-night stand into an affair. After multiple nights together, the pair agreed to not discuss the case as a way of pretending Angelo doesn't exist. Bella learnt that even though Colby had promised her and Willow that he had called things off with Taylor, they were still secretly seeing one another. With her camera in hand, Bella took photos of the pair kissing and sent one to Colby, while greeting Taylor a frosty reception.
After learning Colby knew about Angelo sending an innocent man to prison, Taylor revealed that that period of time really tested their marriage. She later learnt that Colby had reported Angelo to the commissioner for police harassment. Taylor was horrified, berating Colby for meddling in her marriage. Her disdain didn't last long, before the pair fell back into bed together. Unfortunately for Taylor, she put her foot in her mouth with Angelo, revealing that there were other witnesses to Ross' murder – something he didn't know prior. Soon after, Colby and Taylor ended things.
The next week, Colby ran into Taylor at the police station and things were awkward between them. Angelo became suspicious that there was something going on between his wife and Colby, so organised to receive her phone records. After calling an unknown number, and realising it was indeed Colby, Angelo suspected they were having an affair. He followed Taylor and took photos of her kissing Colby. Now, with the evidence of their affair, Angelo gifted an ignorant Taylor with a bugged necklace in the hope of getting a confession. After learning the pair had a hotel room booked, Angelo changed his plans to spend the night with Taylor. She assured him it wasn't necessary, and pushed him to continue working, unaware he knew of her plans. Colby organised for Taylor to get him the key to Angelo's locked desk drawer in order to discover what Angelo really knew about them, which she did. Colby was caught doing this by Angelo. After bring confronted, Taylor urged Colby to tell the truth, asking whether he killed Ross. However, Colby realised Taylor's necklace was bugged and threw it into the ocean.
Taylor was shocked when, in the next few days, Angelo arrested Colby for Ross' murder. After the arrest, Bella gives Taylor a serve. She confronted Colby, who questioned if she ratted him out. She was ambiguous in her answer, stating maybe it was what he deserved. As Colby's day in court approached, he informed Taylor that while he went into their affair playing a game, he eventually fell in love with her. He assured her she deserved to be happy, and she couldn't be with him or Angelo. Taylor's testimony proved redundant as it was revealed that Willow had recorded a confession from Colby. He was taken to prison after pleading guilty, and Taylor was devastated.
A few days later, Angelo asked Taylor to hang out before he was stationed elsewhere. She opened up to Jasmine about her marital woes and her falling for Colby, which helped her agree to dinner with Angelo. When the pair discussed they could move forward, Angelo urged her to figure out how she felt about Colby. The next day, she visited him in gaol and broke his heart when she informed him that she and Angelo were patching things up. Later she consoled Bella, but assured her they couldn't pause their lives because of Colby's situation. Over lunch, Taylor revealed she didn't love Colby. Rather, she loved Angelo. The pair promptly decided to leave Summer Bay to give their new relationship a go, and after saying goodbye to Jasmine, she and Angelo bid adieu.