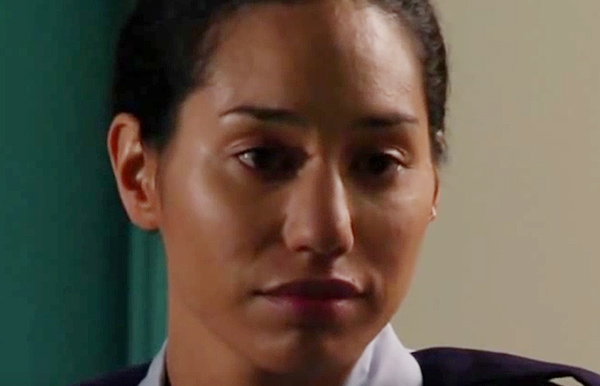 Officer Grier (2009)
Baylea Davis
Episodes: 4860–4880
Occupation: Prison guard
---
Grier was a guard at the prison Irene was sent to after shooting a police officer and being accused of murdering Lou DeBono. She entered her cell with a tray of food while Irene was arguing with her solicitor Kay Bowman. She later slipped a bottle of gin under the door of Irene's cell, before meeting with Donna, Lou's estranged wife, who was paying her to keep Irene drunk.
Grier continued supplying Irene with alcohol and visited her in her cell to taunt her, getting satisfaction that Irene chose to stay in there rather than interact with the other prisoners. After receiving the news that Lou's body had been found, Irene asked Grier, who she assumed was looking the other way while one of the prisoners supplied her with gin, to get her some more but Grier feigned ignorance.
A couple of weeks later, after Irene had been released, Irene saw Grier arguing with Donna down by the beach; Donna insisted that Grier had to finish the job while Grier protested that it wasn't what they had ageed. Irene realised who had been supplying her. Angelo later revealed that he'd questioned Grier but she'd denied everything and insisted she'd never met Donna.