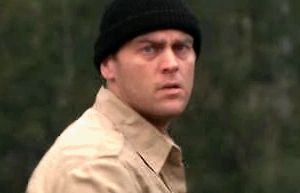 Shane Deeks (2007)
Mike Duncan
Episodes: 4468
Children: Jessica Deeks (deceased) and Rory Tolhurst
Marital Status: Sam Tolhurst (divorced)
---
When Sam opened up to Jack about her 'real' identity, she told him about why she had to go under a false name. Shane had killed someone right in front of a horrified Sam. He had also been dealing drugs to fund money to help treat their ill daughter, Jess. Sam reported him to the police resulting in him being sent to prison. Ever since then, Shane had various henchmen who were told to find her, which is one of the reasons why Sam had to move from house to house all of the time.
The only time Shane was ever actually seen on screen, was shortly after Sam and Rory returned to the Bay. Shane's dad had died so he got day release to go to his funeral which he absconded. Rory was kidnapped and put into the back of Shane's van. A police pursuit pursued when Jack ran after Shane. After many skids and turns, Shane's van literally flew off the road in a spectacular crash scene, which killed him. It was found out that Rory wasn't in the van at the time. From then on, Sam and Rory have been free from Shane and his henchmen.
It was later revealed in 2008 that Shane had in fact been innocent of the crimes he had been imprisoned for, and Sam had been the person behind them all along.