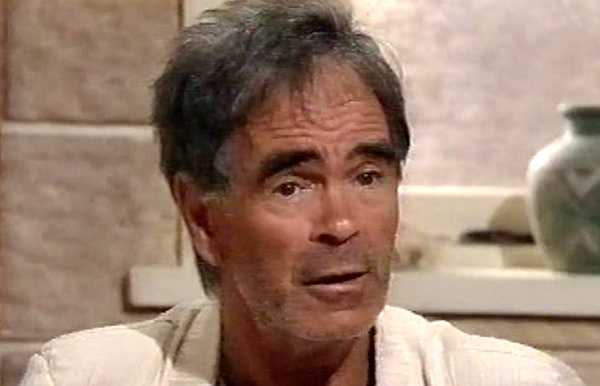 Gabriel "Gabe" Farley (1996-1997)
Sean Kramer
Episodes: 2061–2074
Occupation: Poet; University Lecturer
---
Gabriel Farley, known as Gabe, arrived in Summer Bay towards the end of 1996 on invitation of a friend of Donald, who was quite excited to have a poet coming to visit. Alf told Don that Gabe had been sacked from his previous job at a university for coming onto the female members of staff and on returning home, he found Gabe coming onto Marilyn and sent Gabe packing, over to the caravan park. Gabe also had a slight liking for the grog. Whilst visiting Summer Bay house he met Shannon, who first noticed how badly he smelt and went about washing his clothes.
Gabe told Shannon that she should mind her business, but also that he knows she meant good. Into the new year, he collapsed whilst carrying the Ross' TV, but refused to admit to Pippa that he had an alcohol problem and insisted that there wasn't anything wrong with him. Shannon then found Gabe collapsed on the beach with a bottle in a brown bag and took him back to the caravan park where she got Kelly to check over him when he coughed up blood. Gabriel handed over his wallet in an attempt to stop his drinking problem. However it was to no avail and a few days later after Shannon had given him money to buy some books, he was found unconcious in his caravan with a bottle of alcohol at his side.
Kelly then tells Shannon she was sorry about what had happened to Gabe, but the exact nature of what happened is unclear.